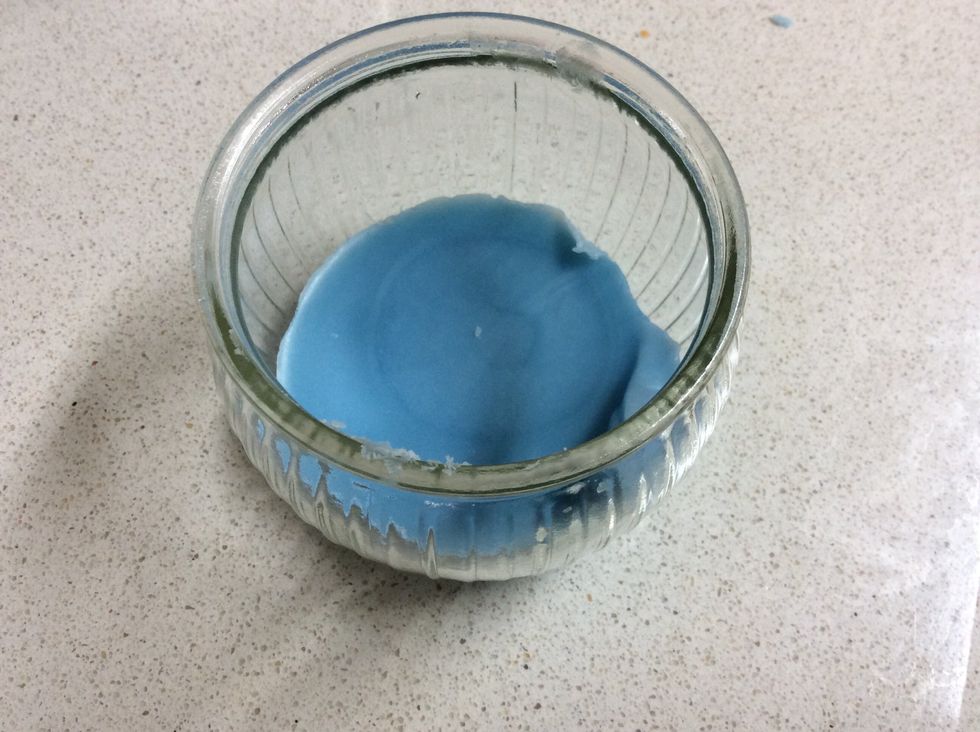 Put old candle jars with remaining wax in freezer overnight.
The next day, wax will easily pop out of glass with a knife.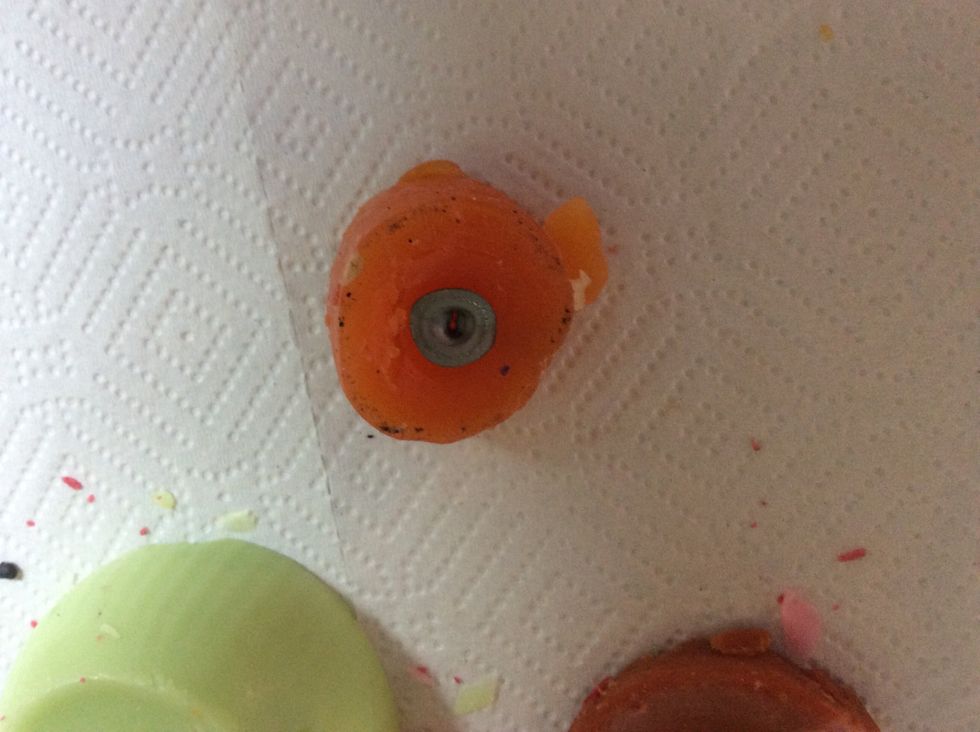 Make sure to remove old wick bases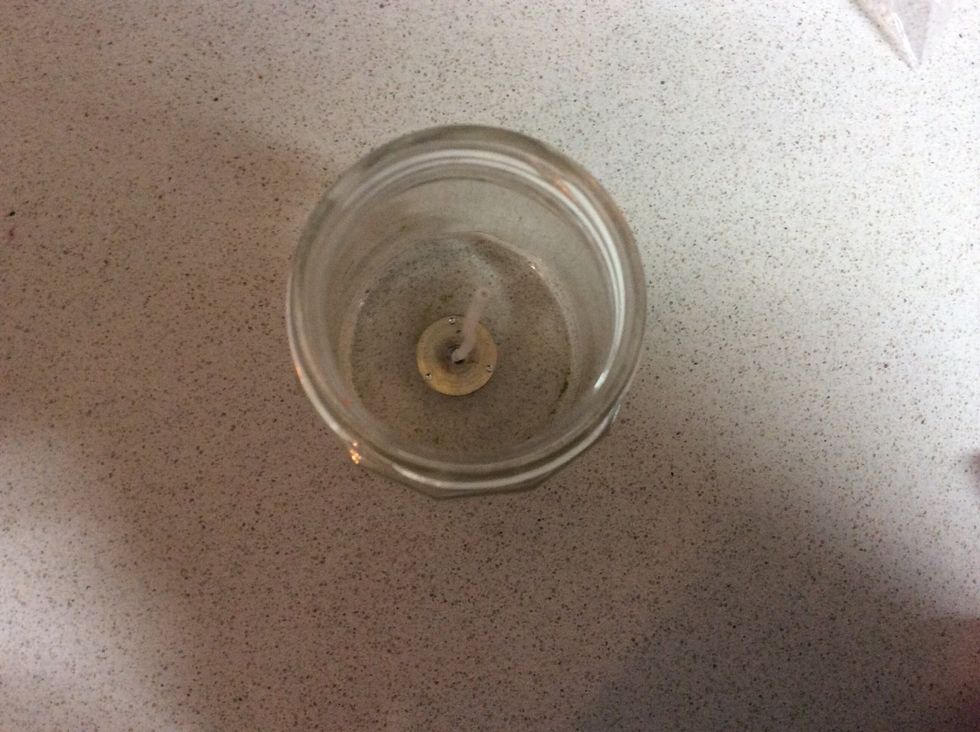 Prepare cleaned jar with new wick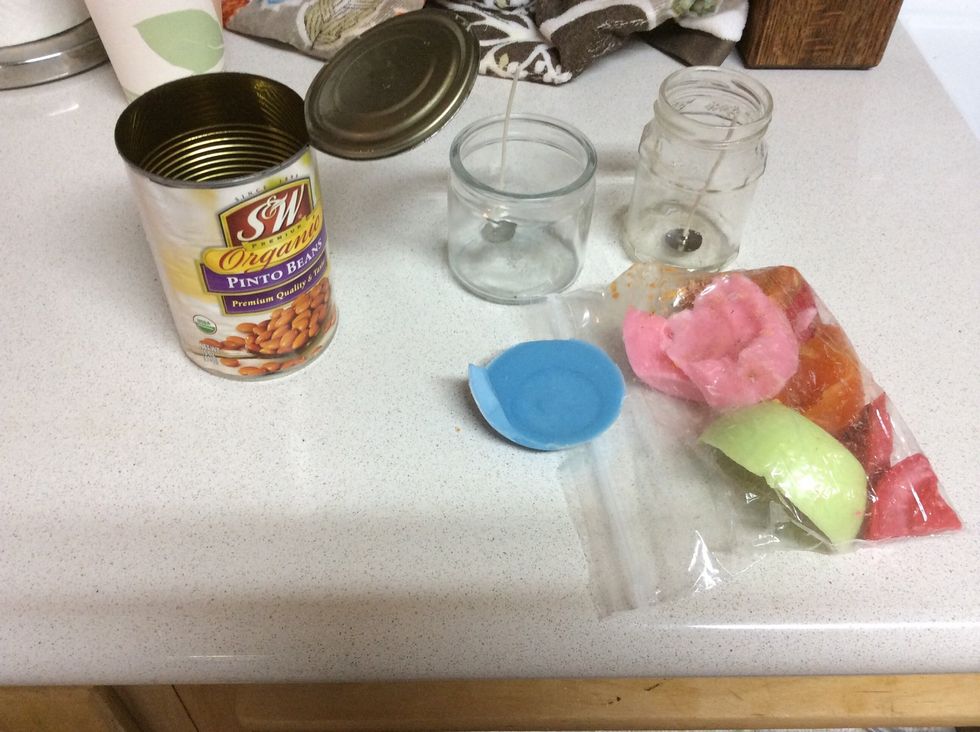 Supplies prepared- old wax, tin can for "double boiler," and two glass candle jars with new wicks placed inside. You can trim wicks after pouring all your wax.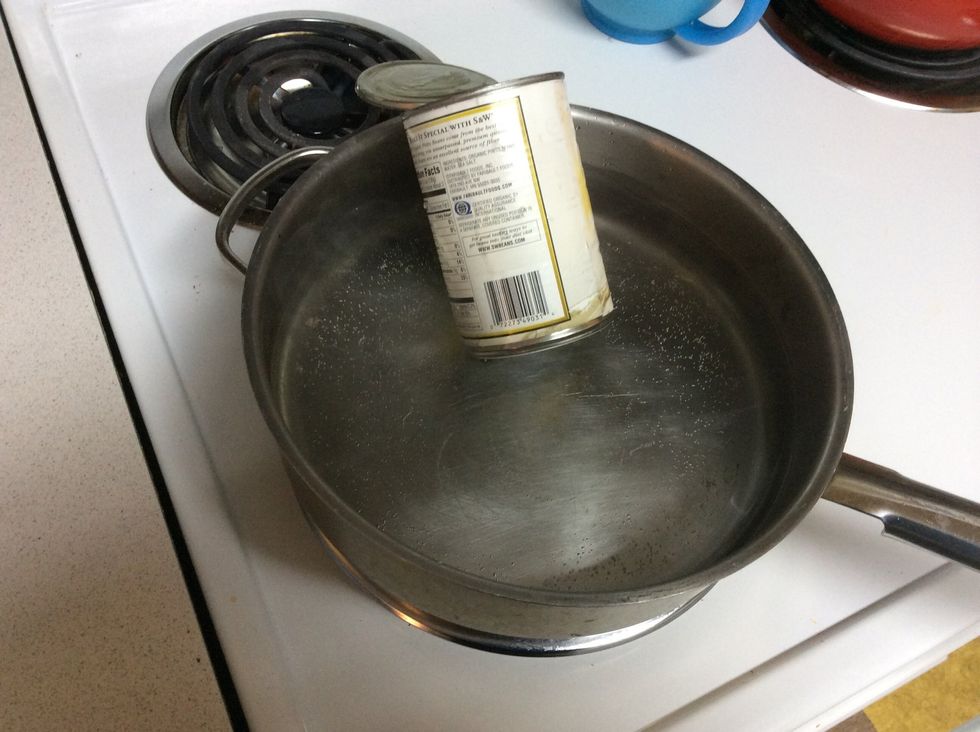 Place the first wax you want to use in tin can, then place in pot of simmering water and let melt.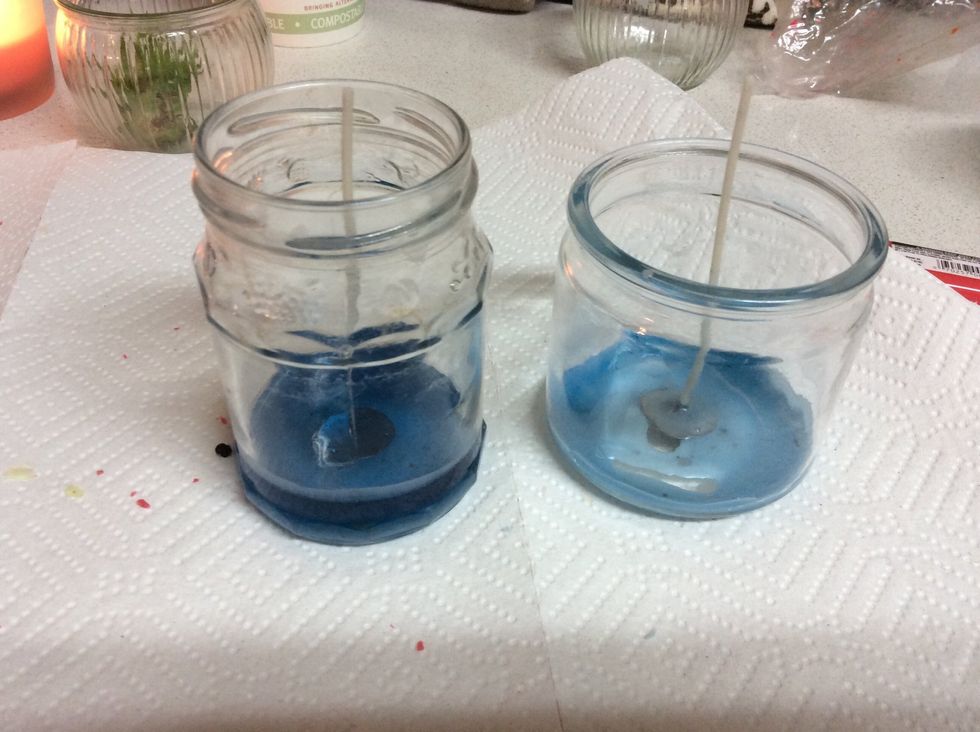 Pour melted wax in jar and let harden (pop in freezer). Meanwhile, put next chunk of old wax in can on stove and melt. Layer onto hardened wax and proceed until all wax is gone!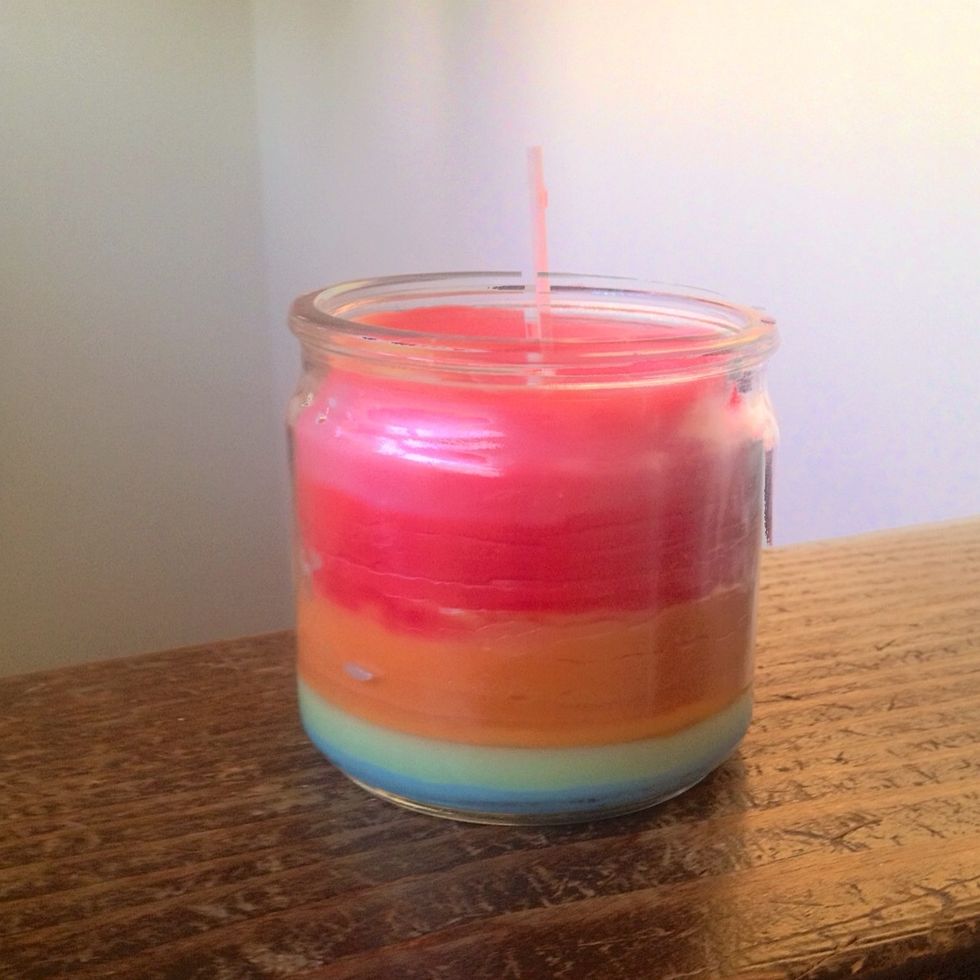 My finished candle! I didn't have enough wax to finish the second one, so I'm saving until next time.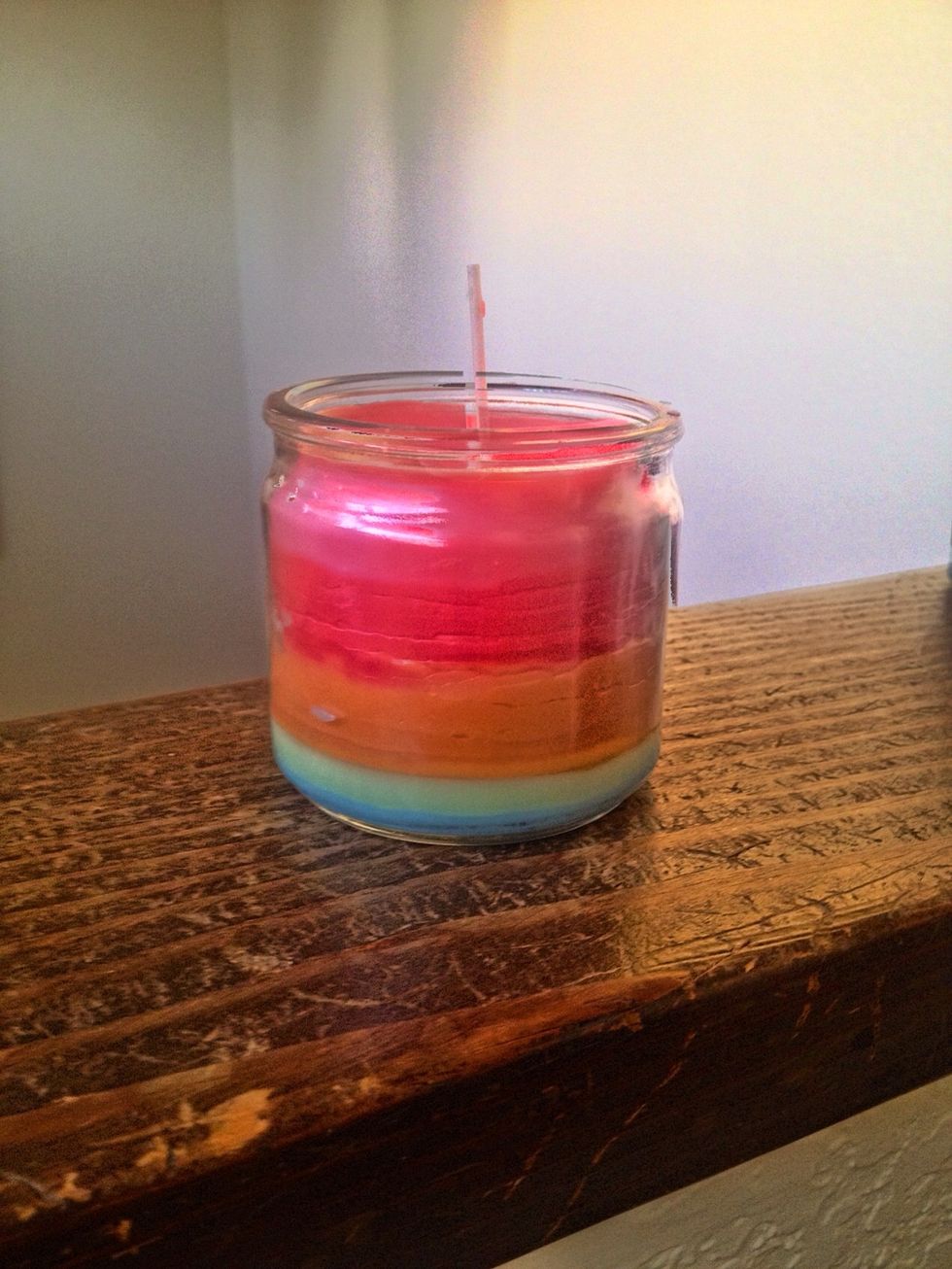 What's fun about recycling wax from used candles is experiencing the familiar fragrances over again as the upcycled candle burns.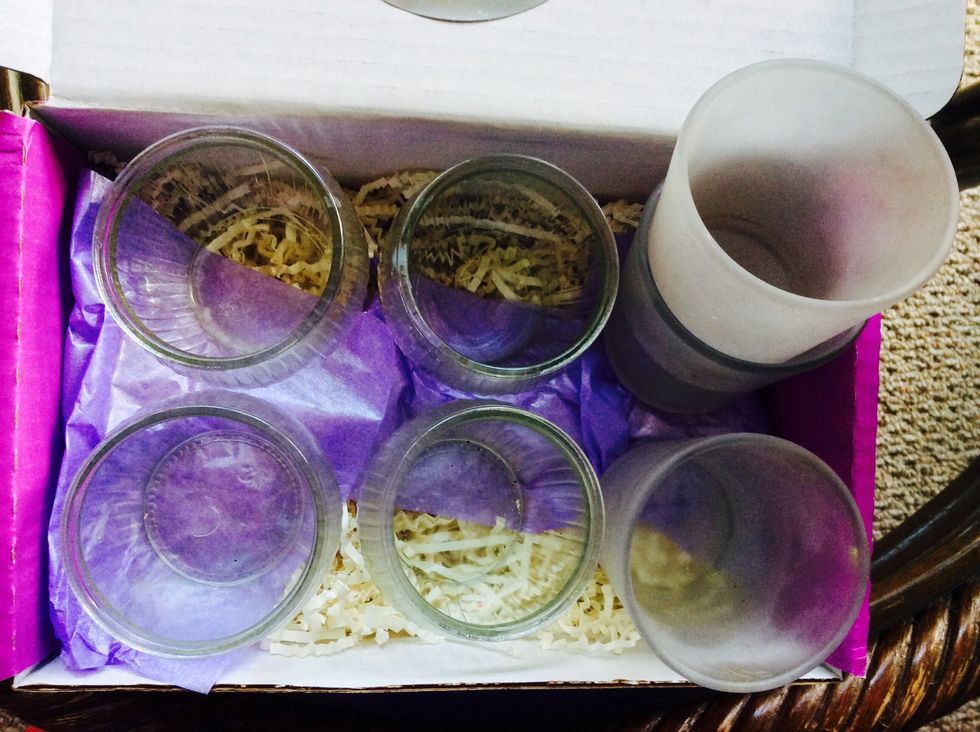 Now to decorate the leftover glass candle cups for beautiful votive and tea light holders! I recommend washing with soap and hot water, or running through dishwasher to remove any black stains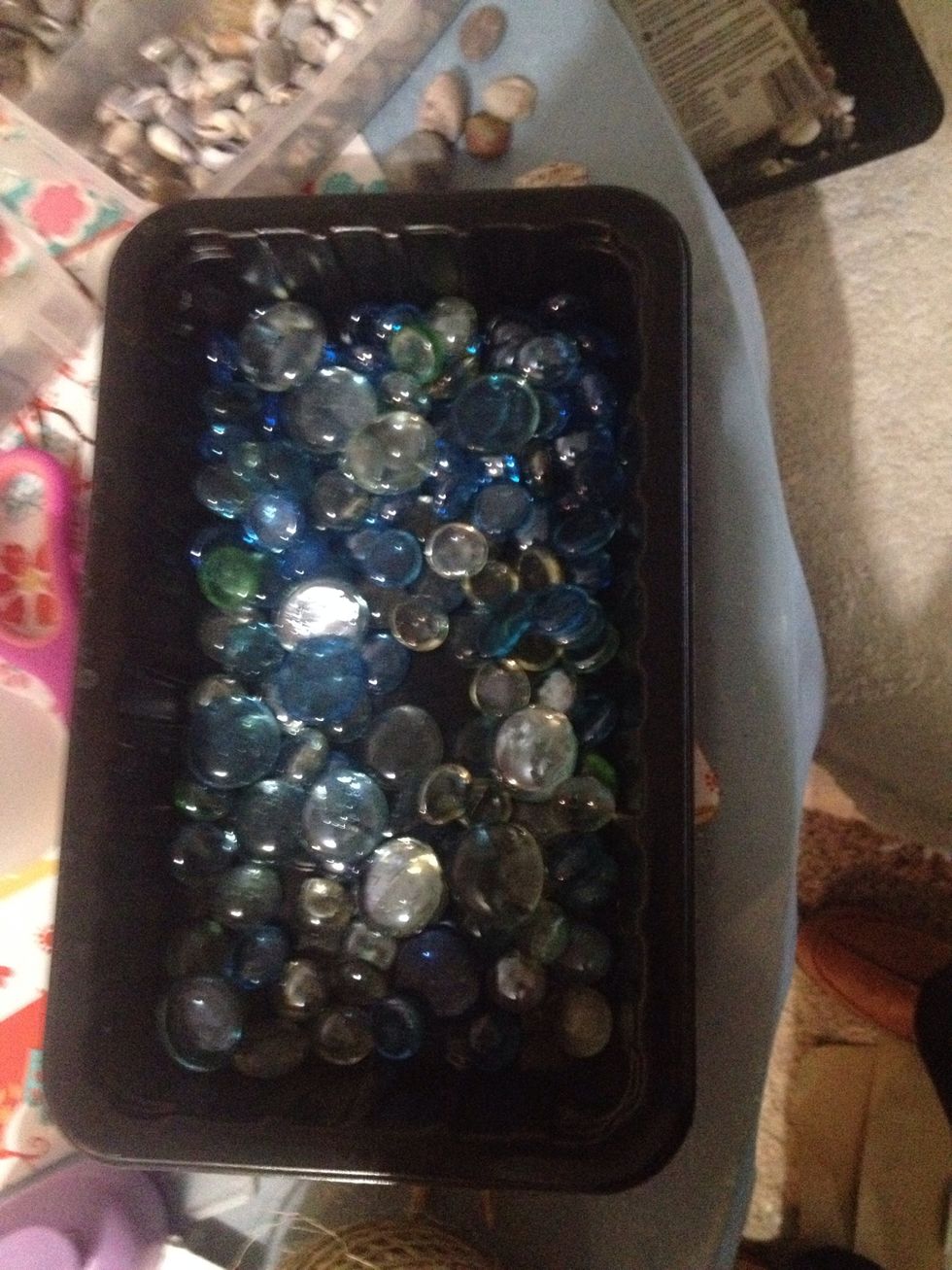 Glass beads can be purchased at dollar stores and glued to glass with a hot glue gun. Candle light shines through casting beautiful shadows.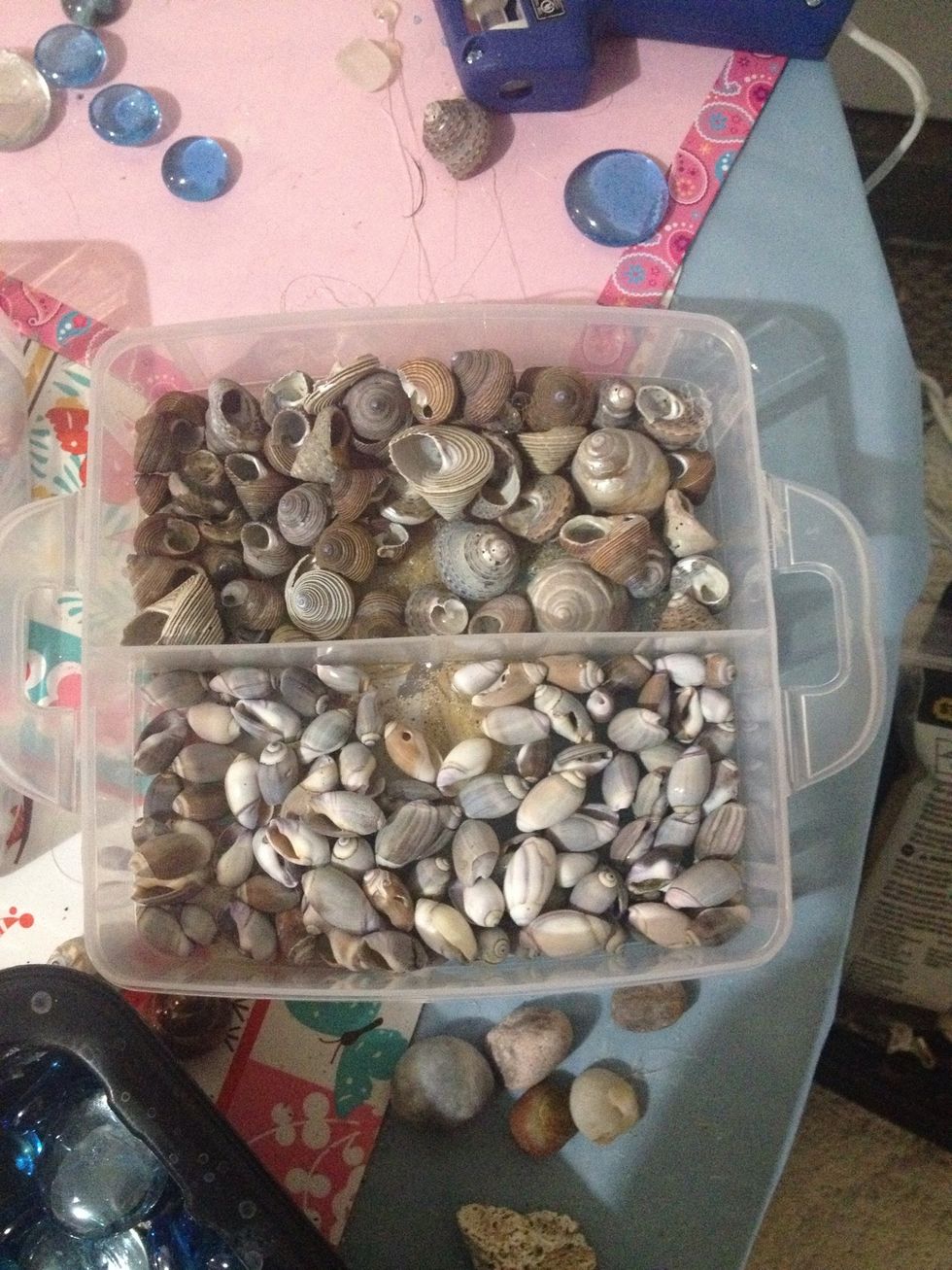 Shells can be glued with hot glue gun. Paint with a coat of glossy mod podge for a protective shine that brings out their colors.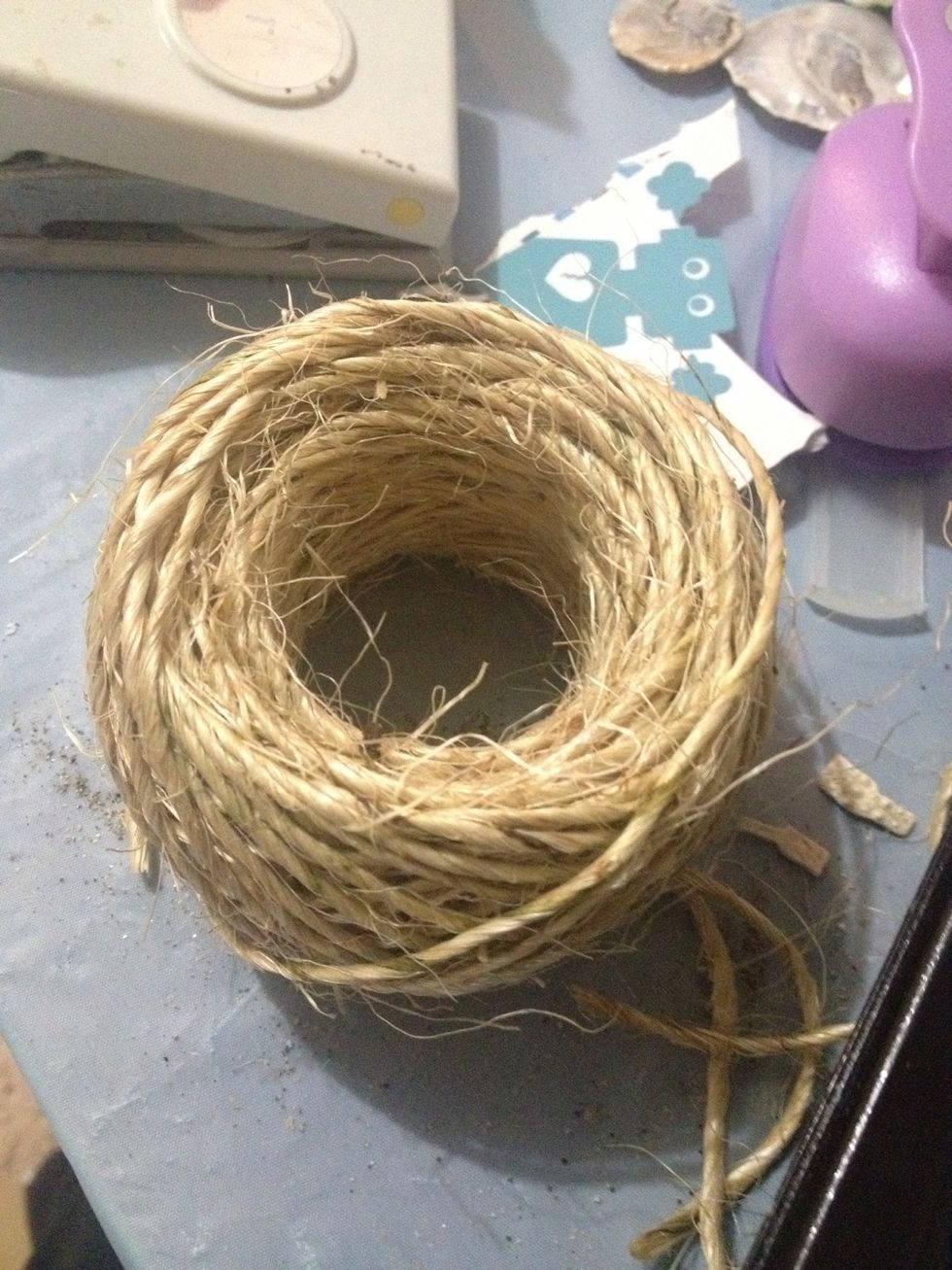 Twine or string can be braided or woven and tied around the top for an accent on candle jars.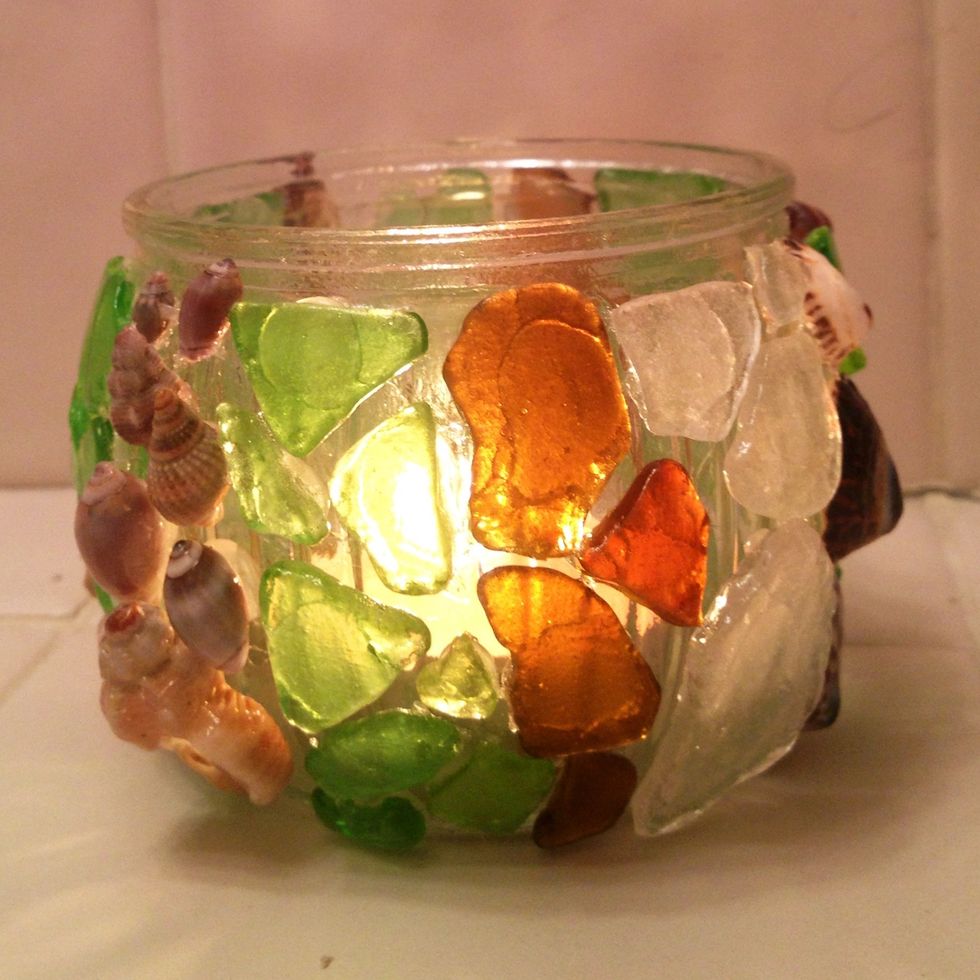 A jar with seaglass and seashells hot glued and then coated with mod podge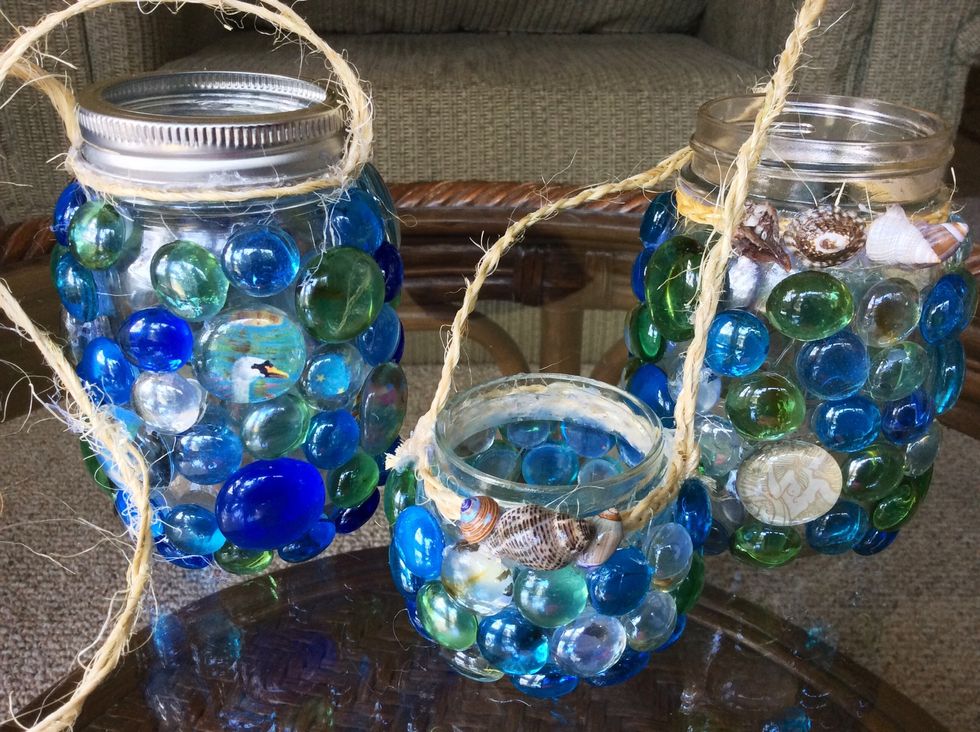 Examples of decorations on mason jars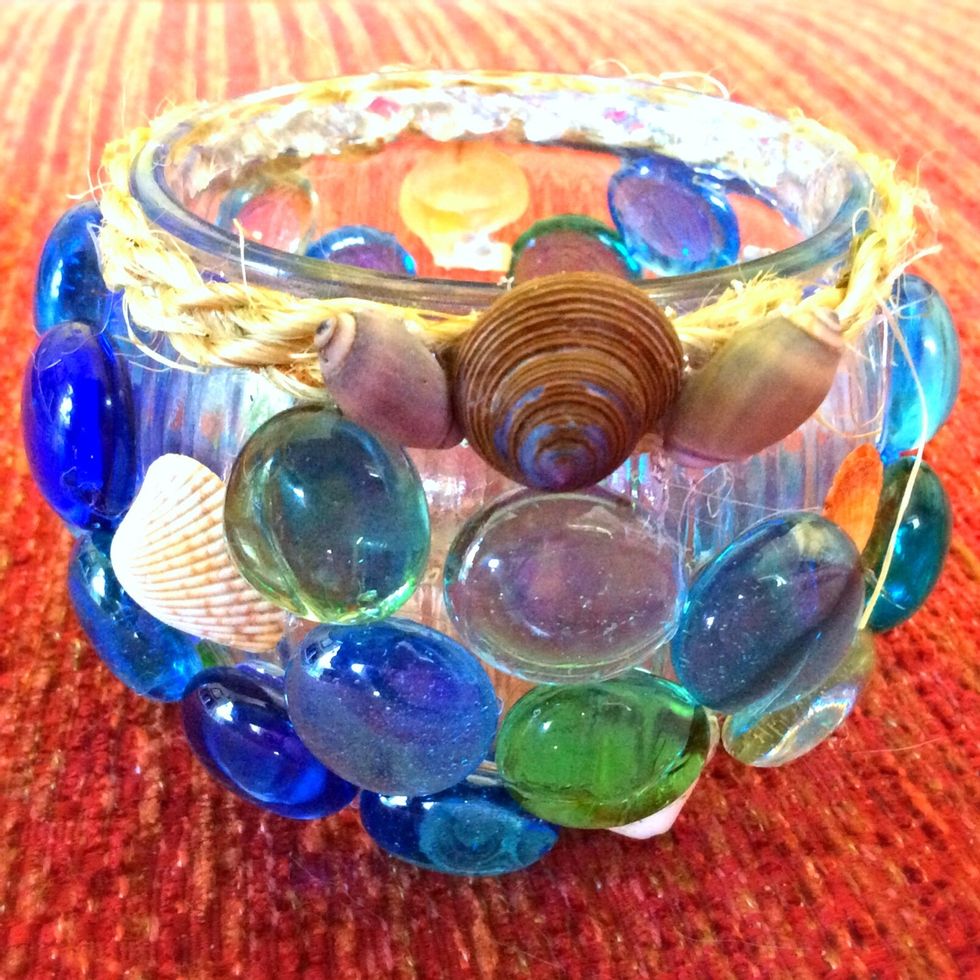 One of my upcycled candle holders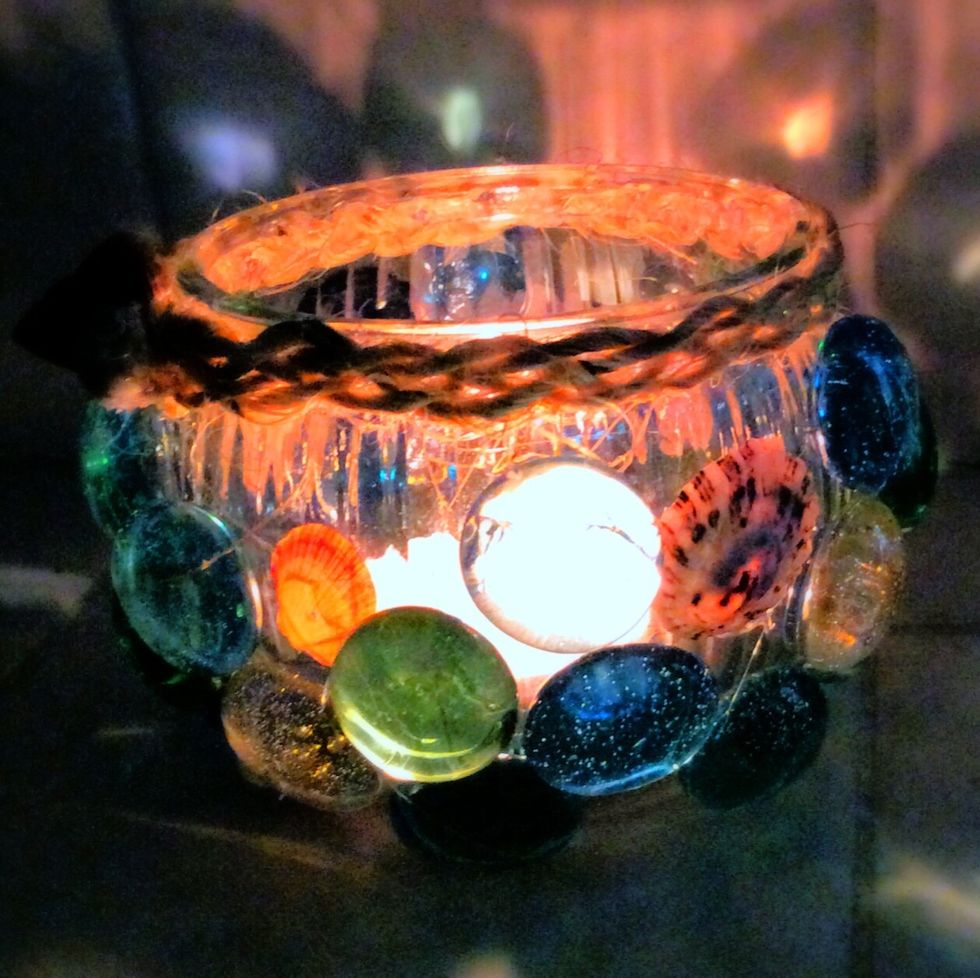 Tea lights shine beautifully through colored glass and thin seashells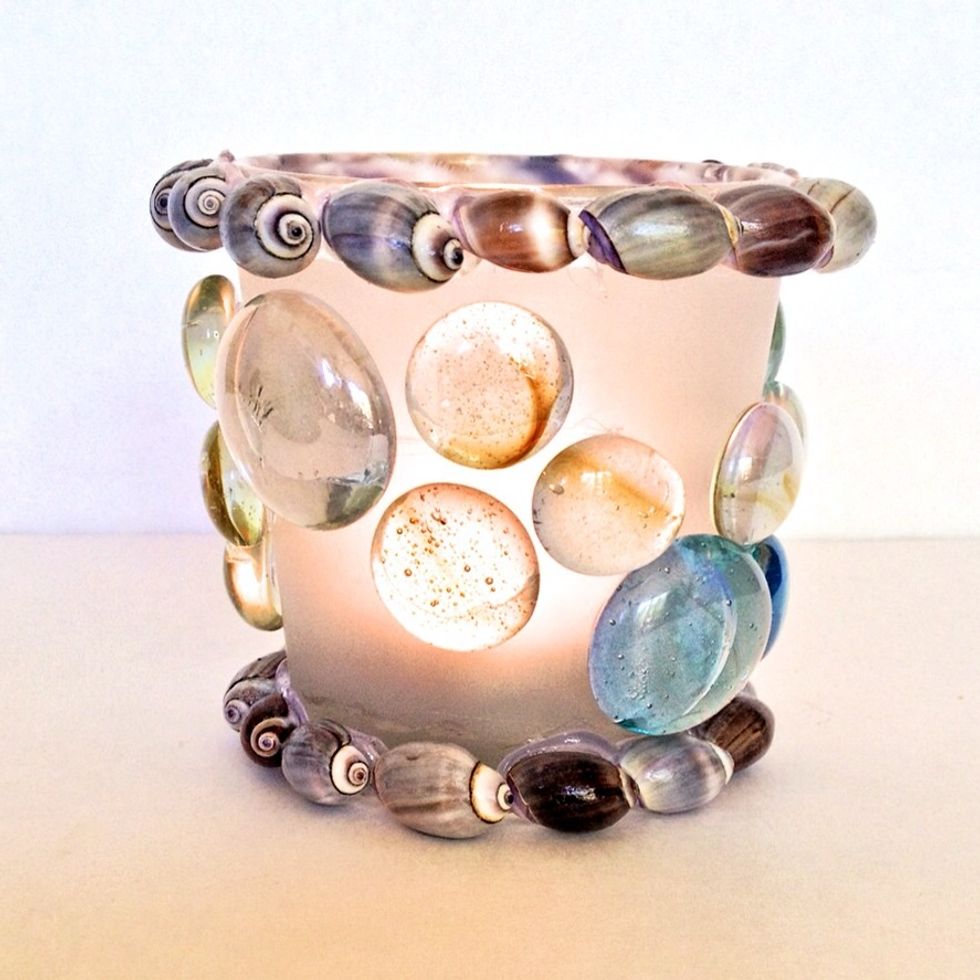 Olive snails shells and glass beads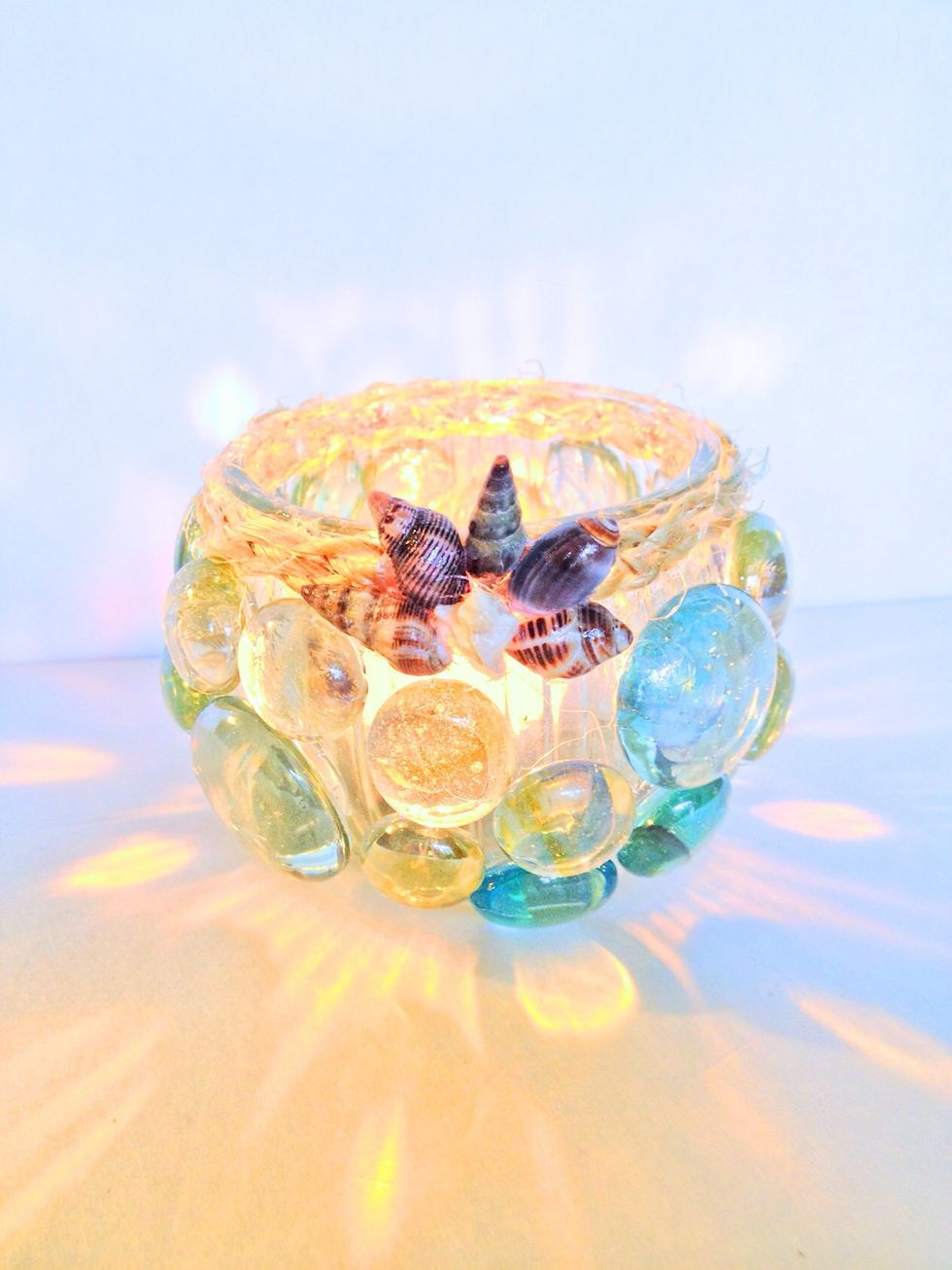 Glass beads shells and braided twine, hot glue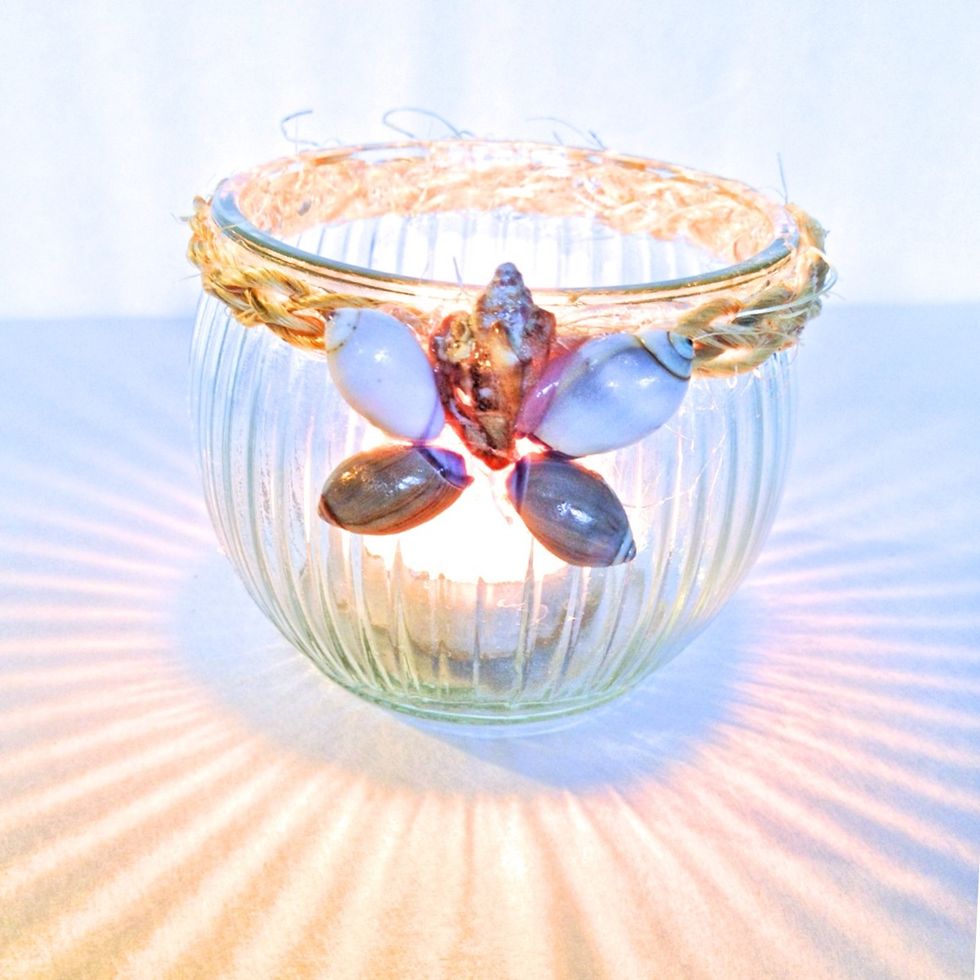 Simple is good!
Old candles
New wicks with metal base
Glass jars
Empty aluminum can
Saucepan and stove
Hot glue gun
Modge podge
Seashells
Glass drops
Twine
Danielle Crook
I love finding fun and creative ways to to make food, gifts and art on a micro budget! http://crookscrafts.tumblr.com www.facebook.com/crookscrafts