How to upcycle newspaper into an organizer box
Upcycle Newspaper Into an Organizer Box
1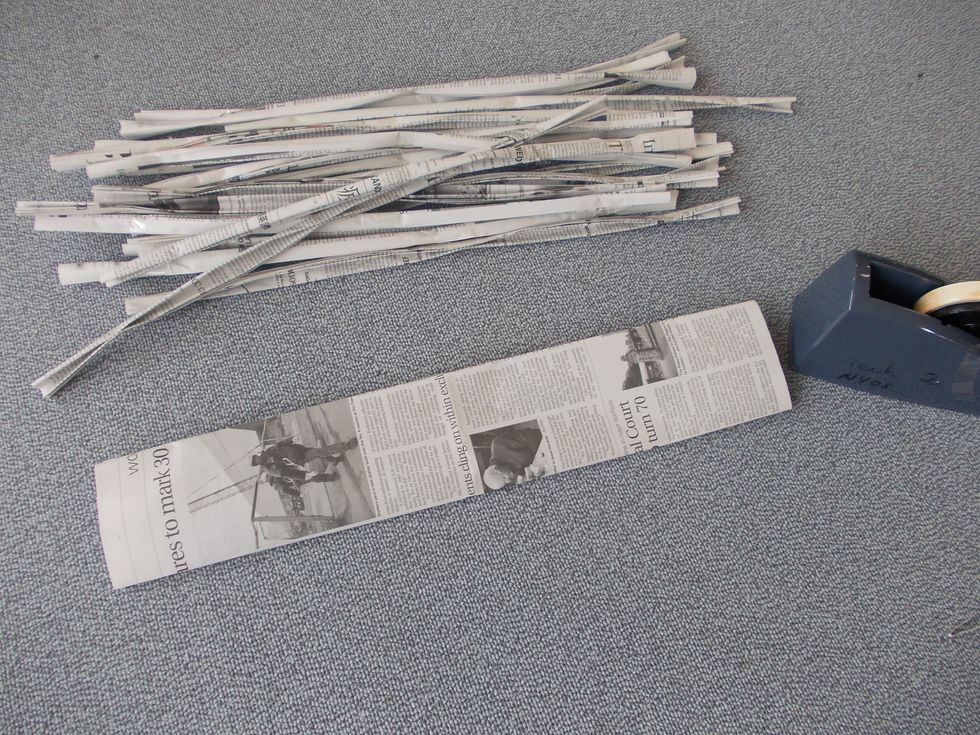 First, start by gathering lots of newspaper. Then, fold them until they are about 1 cm wide strips. Tape the ends and middle with tape to hold the newspaper folds together.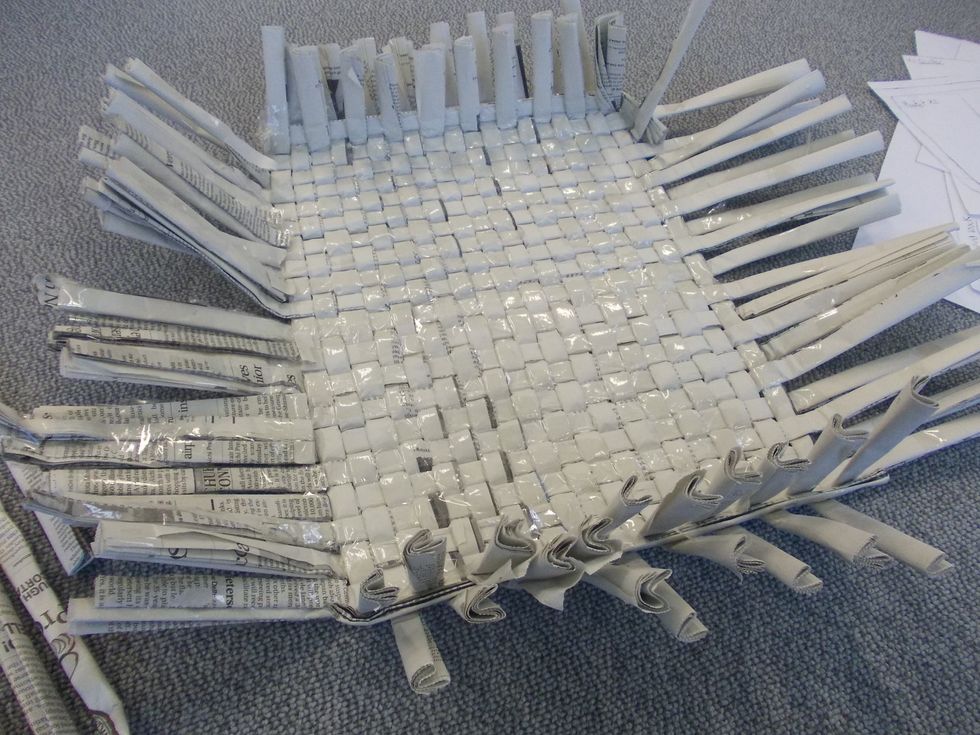 With your strips, weave them together to create the base of the box. Start with 1 piece over 1 piece, then slowly keep adding pieces, going over then under. Add tape where needed to make the base hold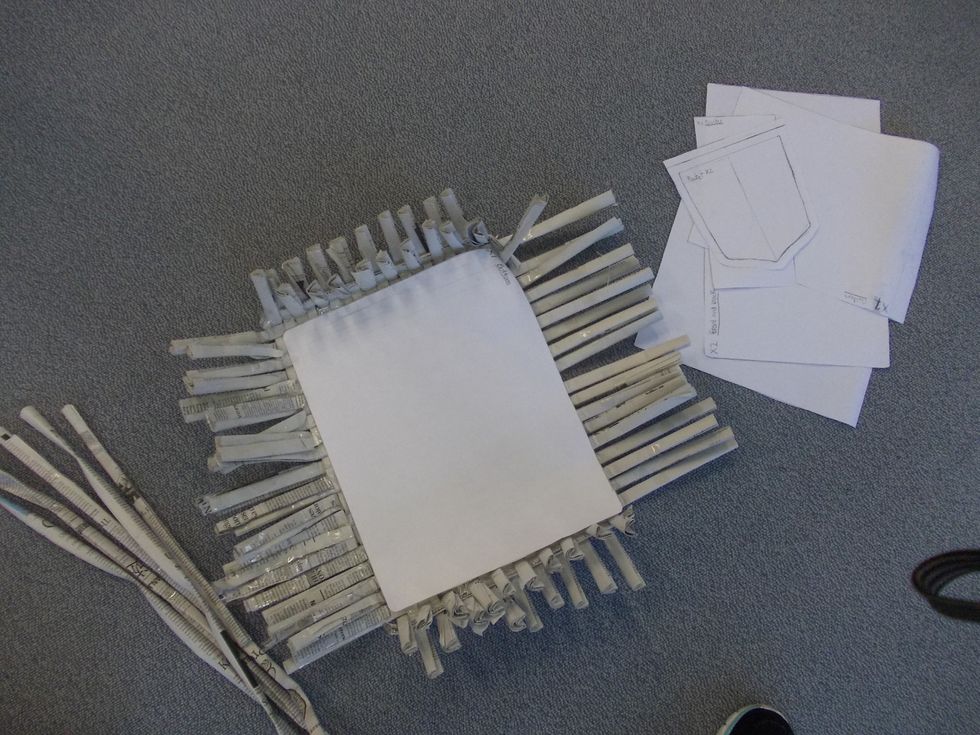 Continue weaving until you reached your desired base size. Then slowly bend the ends of the strips upwards, and start weaving the same way; going over then under. Curve around the corners of the box.
Keep weaving going over and under the strips, which are now pointed toward the sky. As you get to the corners, weave around and continue weaving on all four sides until your strip meets the end of it.
Each time your strip meets the other end, cut it to fit. Hot glue the end down to the other end, creating one row of weaved newspaper. Continue doing this until you reach your desired height.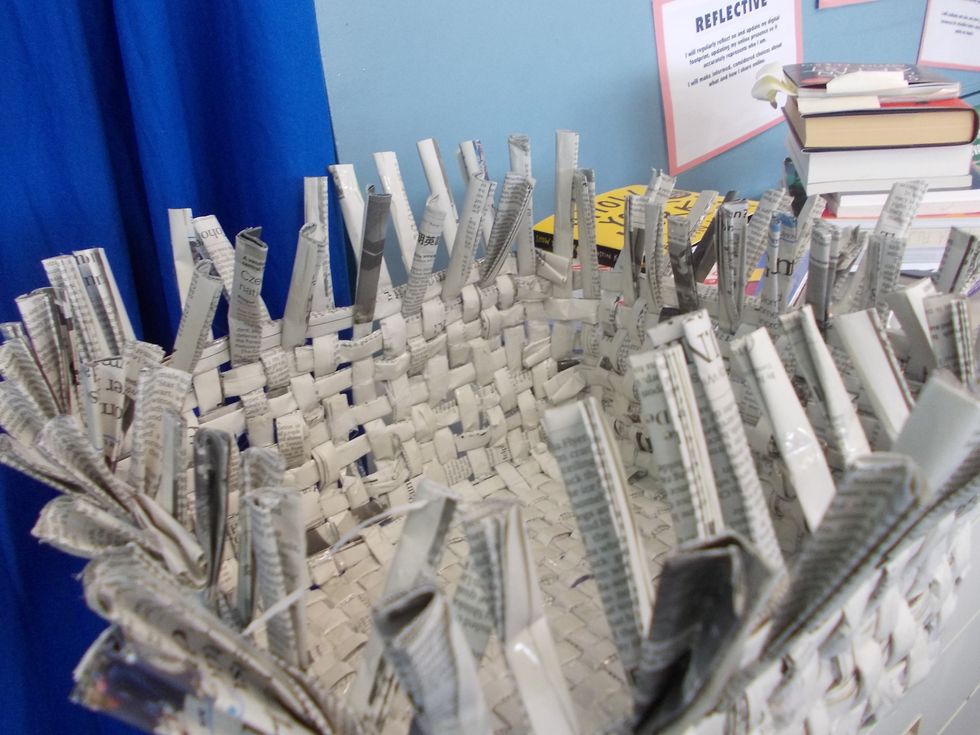 Once you reach your desired height, trim the upwards pointing newspaper down to the highest row of woven newspaper. Do this to all of the newspaper strips pointing towards the sky.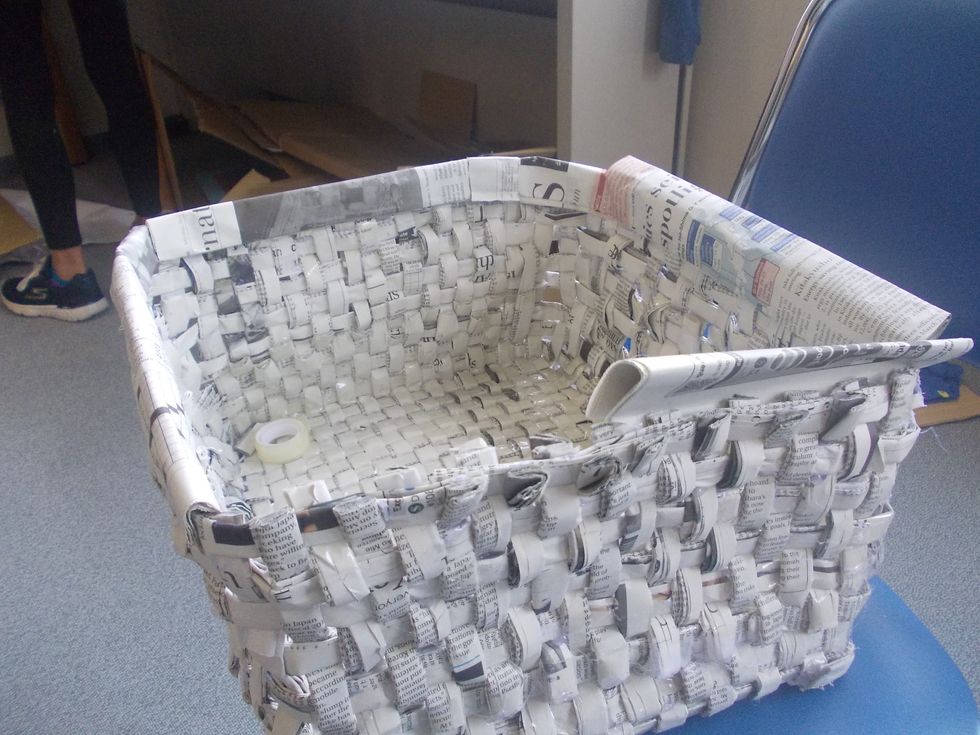 After, when all the strips are trimmed, fold more newspaper to about 2 inches wide. Fold this along the top of the basket, covering the ends of newspaper. Hot glue it there, making sure it is strong.
Once your box shape is finished, bring out your paints! Paint any desired patterns or colors on the box, or just leave it plain! I painted every other row blue or green on my box.
After letting your paint dry, measure the width and height of your box for the cardboard organizers. Cut the cardboard to the correct size then hot glue the pieces in. I made three smaller organizers.
On top of the cardboard organizers, cut pieces of yarn to the correct size to glue on the top. This makes it look neater and softens the edge of the cardboard.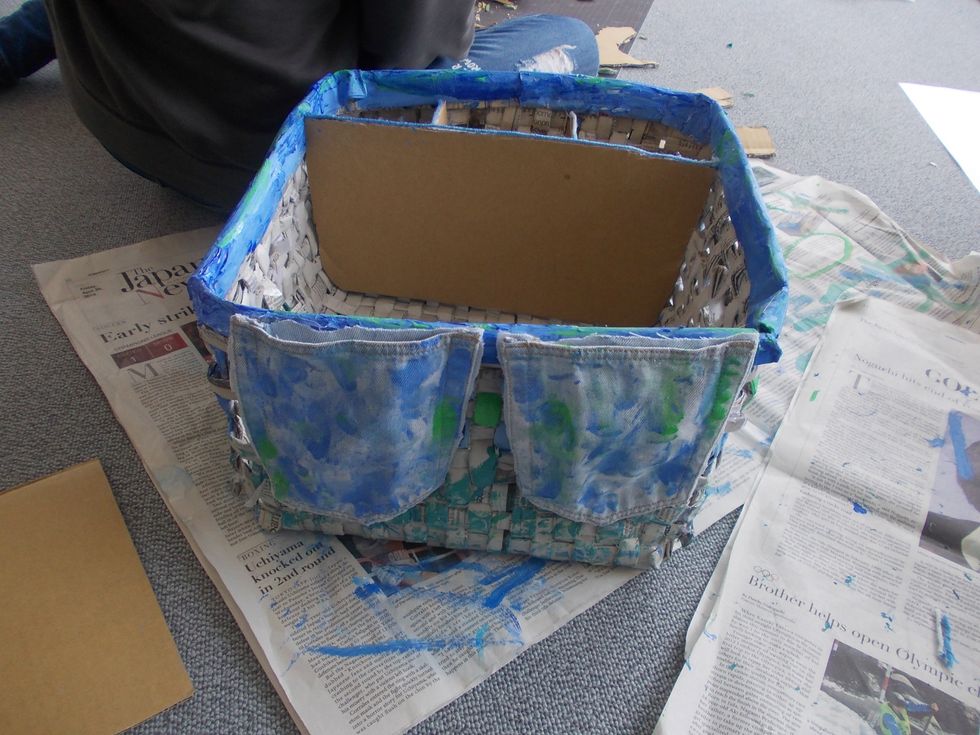 Finally, cut out the pockets of your old jeans, going about a millimeter from the edge. Then simply hot glue the top back part of the pockets to the top of your basket.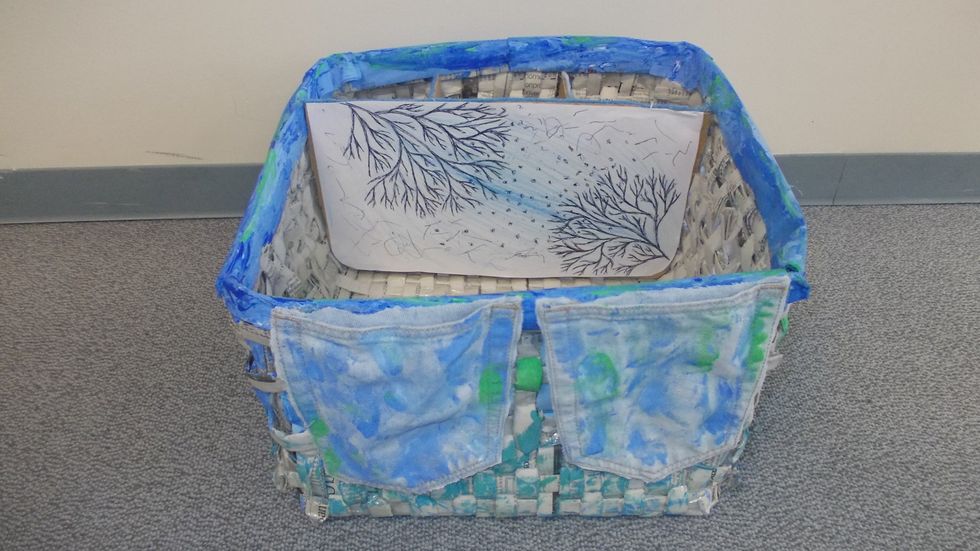 Now that your basket is finished, you can choose to decorate the cardboard or other parts. I simply glued a piece of white paper to the cardboard, and drew a little design.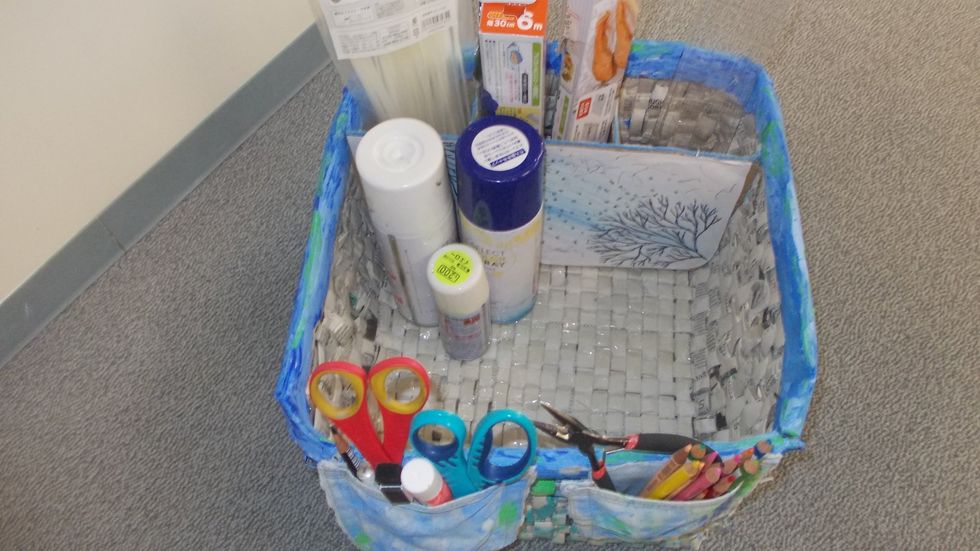 Now, fill in your up cycled newspaper basket organizer with any things you would like!
20.0bnch Newspaper
1.0 Old jeans or shorts
Paint
Tape
Hot glue
Paper
Yarn
Cardboard