Upcycle Empty Egg Container With Graphic45 Papers
19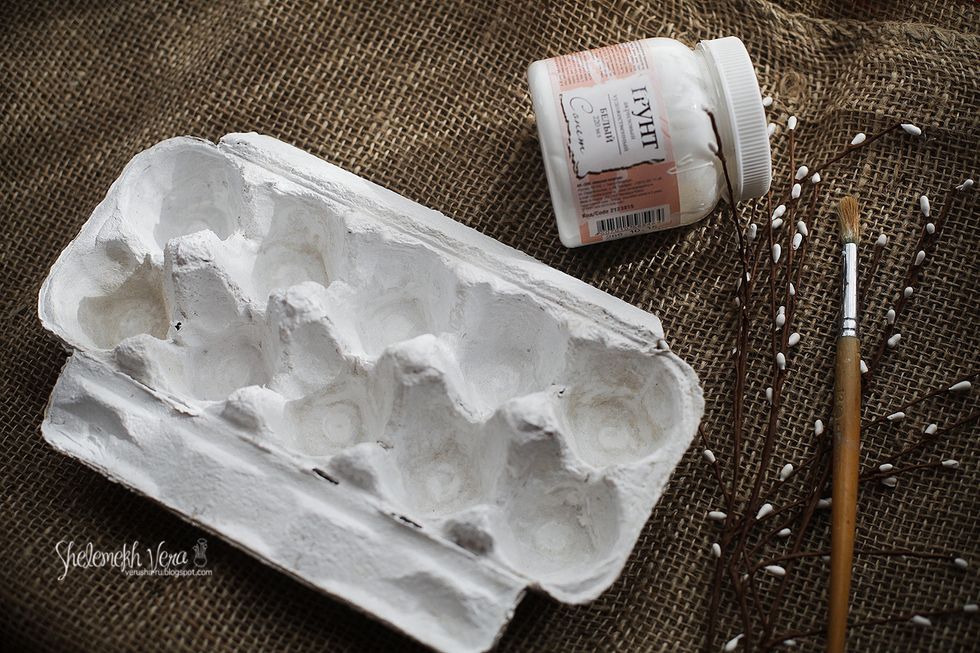 Cut the lower part of an empty egg container, wash in soapy water to remove germs, dry and cover it with white gesso. Use paper container as gesso doesn't stick to plastic very well.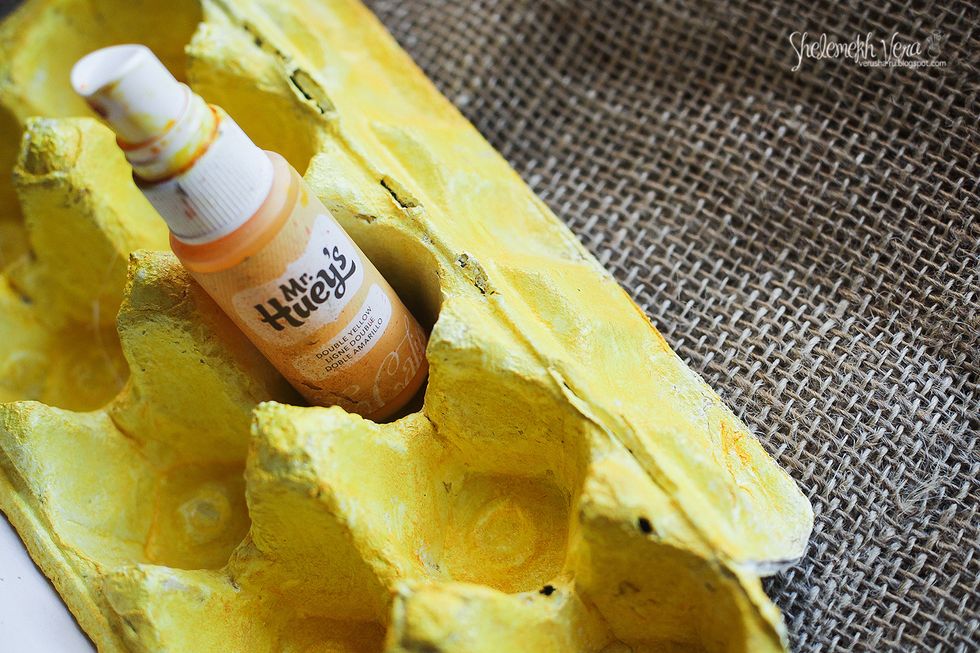 Paint the contanier with spray or acrylic paint.
Draw a double arch on the 10x15 piece of cardstock. The lower arch will be connected to the back side of the container and the upper arch will hold the embelishments. Cover the upper arch with paper.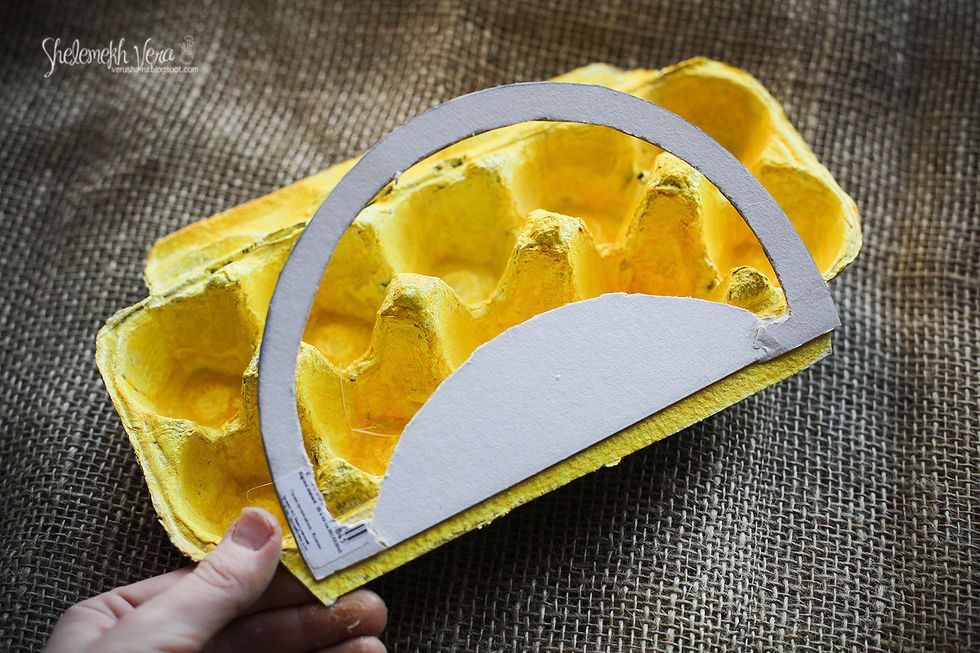 Stick the arch to the back side of the container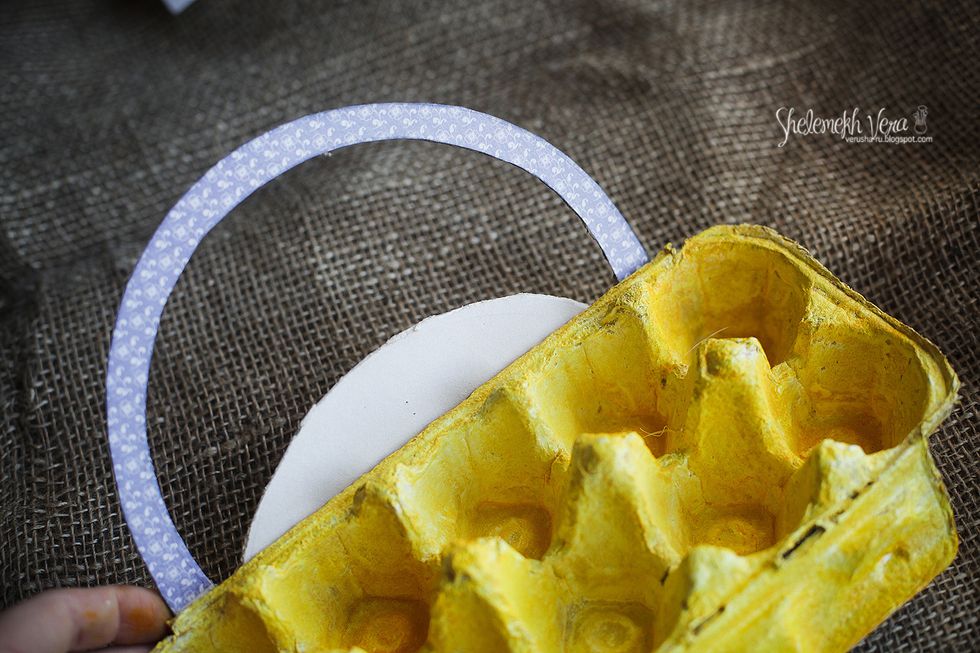 Looks fine to start decorating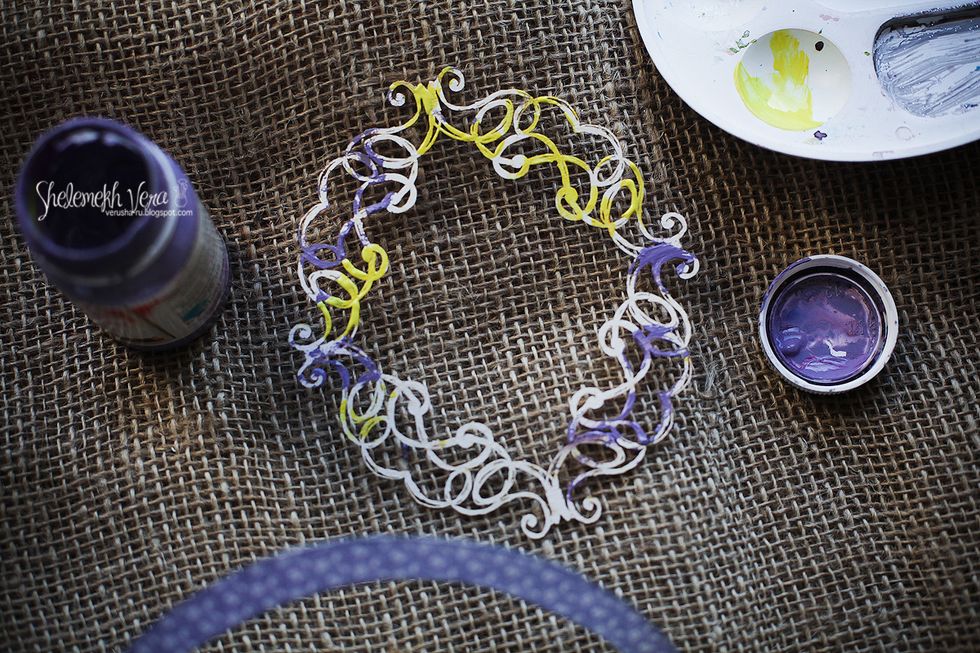 Paint vintage frame with acrylic paints. Use fingers to paint it here and there.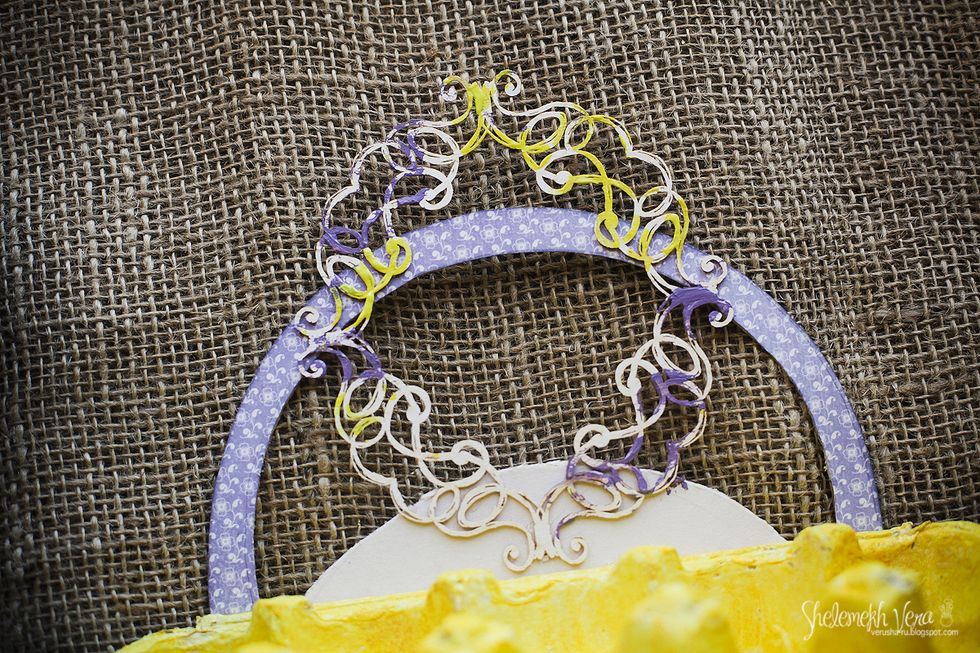 Stick the frame to the arch.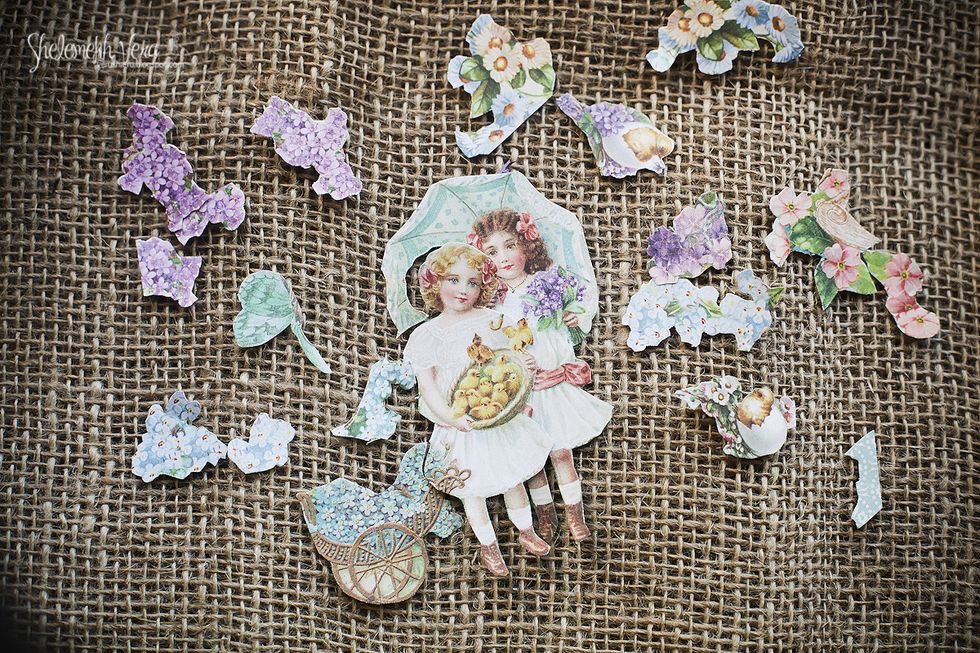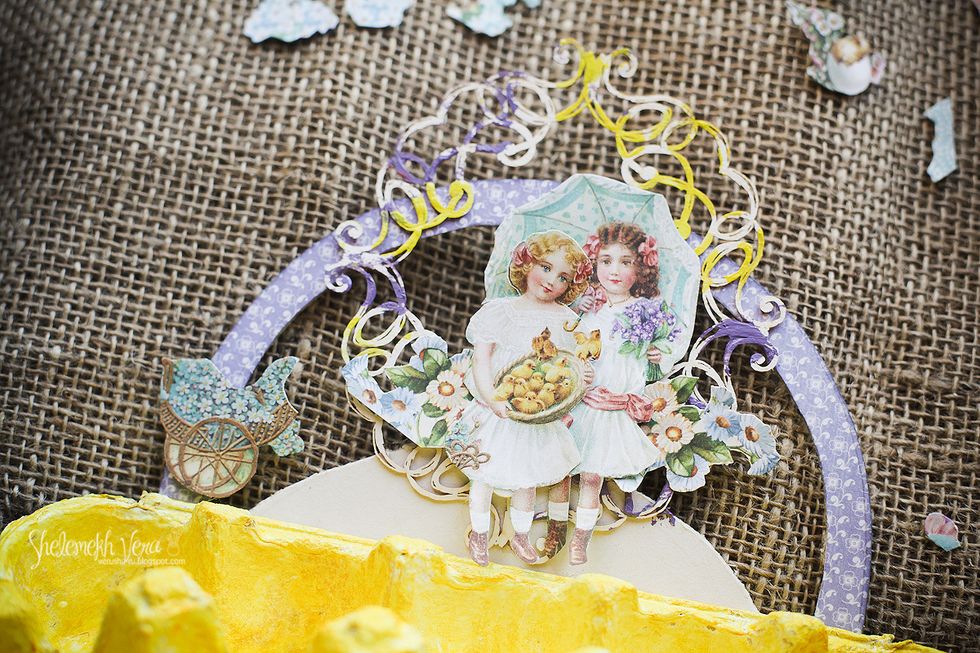 Start making composition with big elements. Use 3d sticky doublesided tapes to separate layers.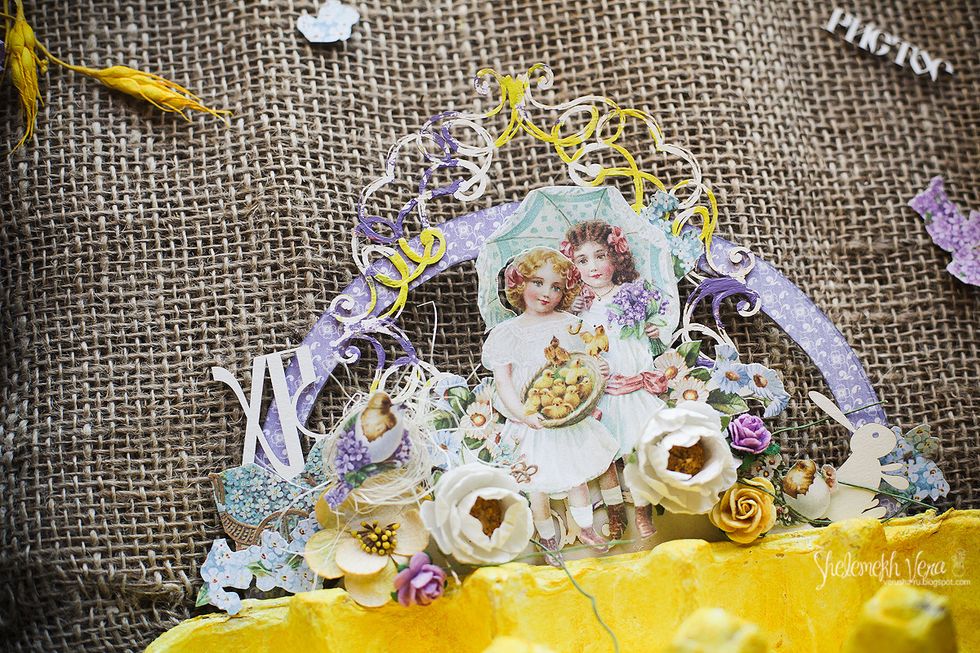 Then add some middle size paper flowers, chipboards and cut designs.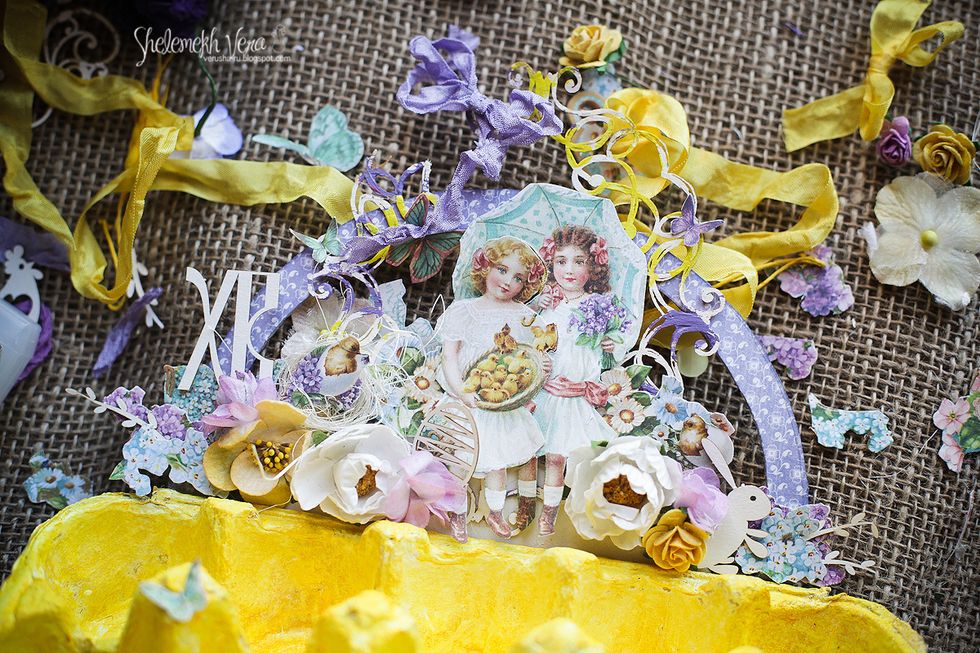 Finish with small details: small flowers, ribbon bows, butterflies etc.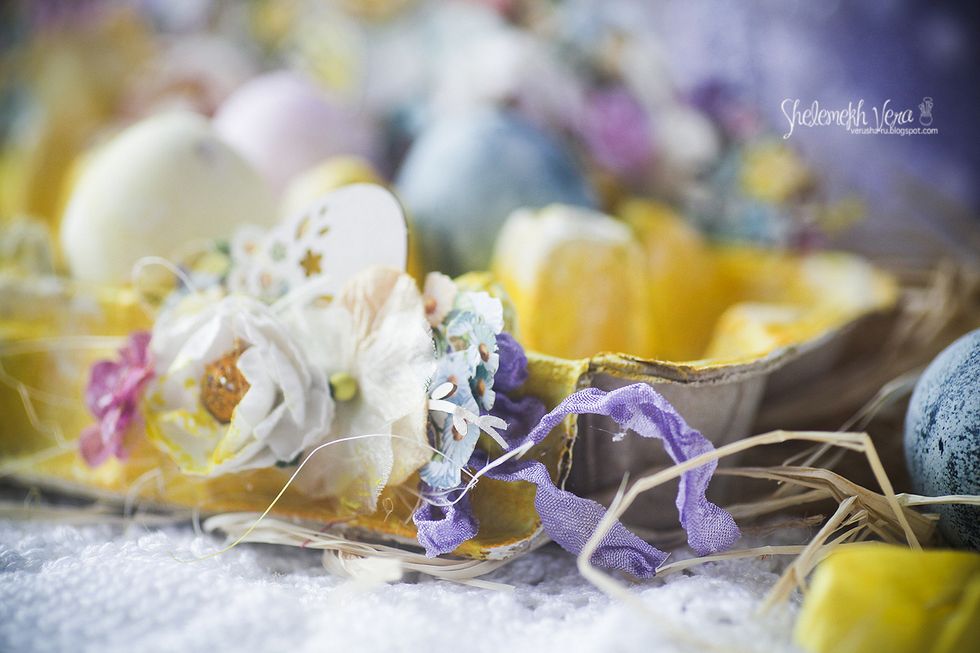 Decorate the front side of the container as well.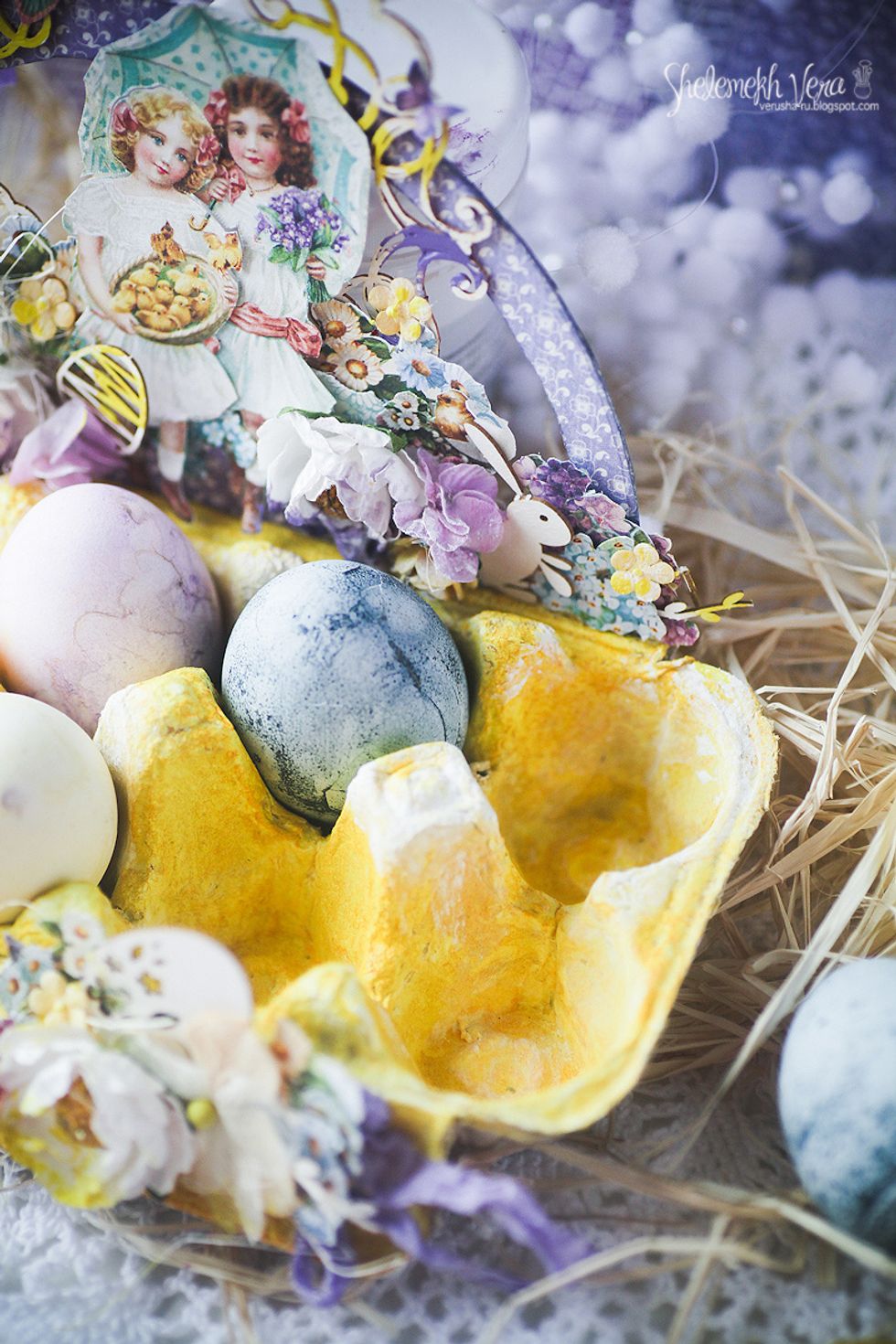 Paint some spare parts of the container with white gesso. Use dry brush or fingers.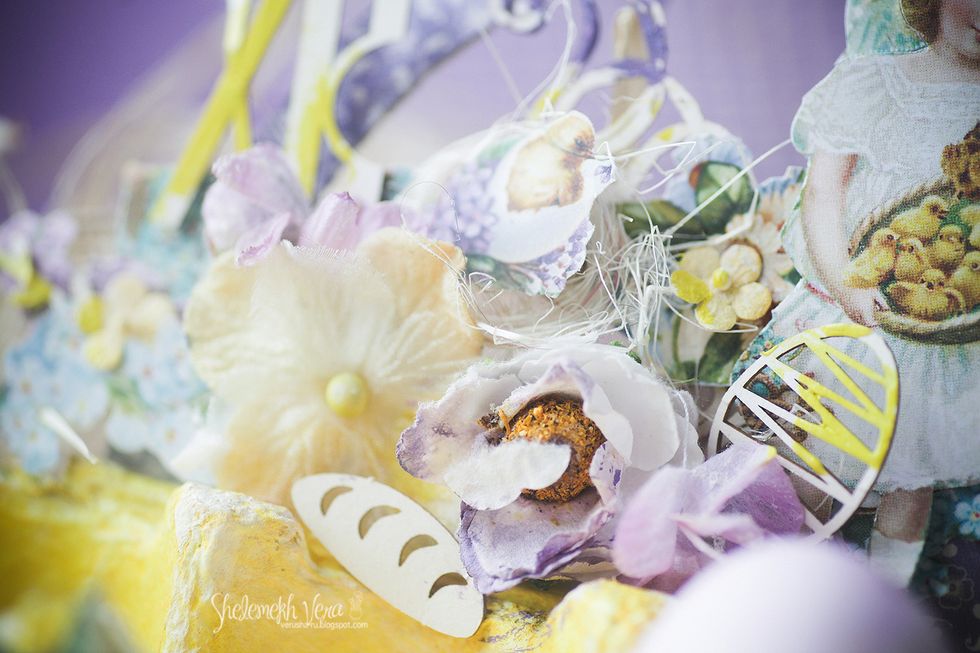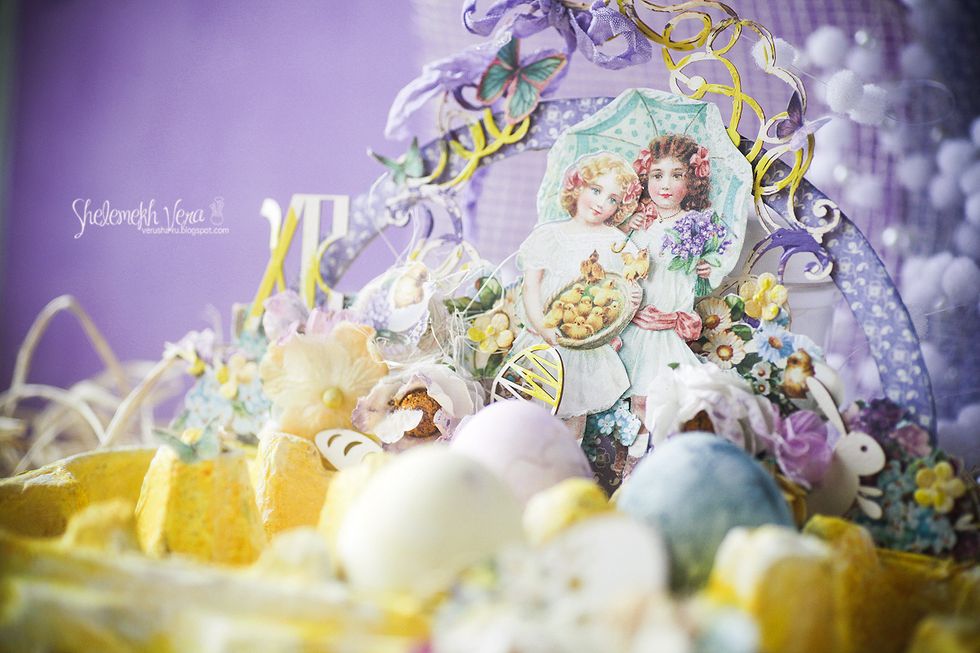 Enjoy :)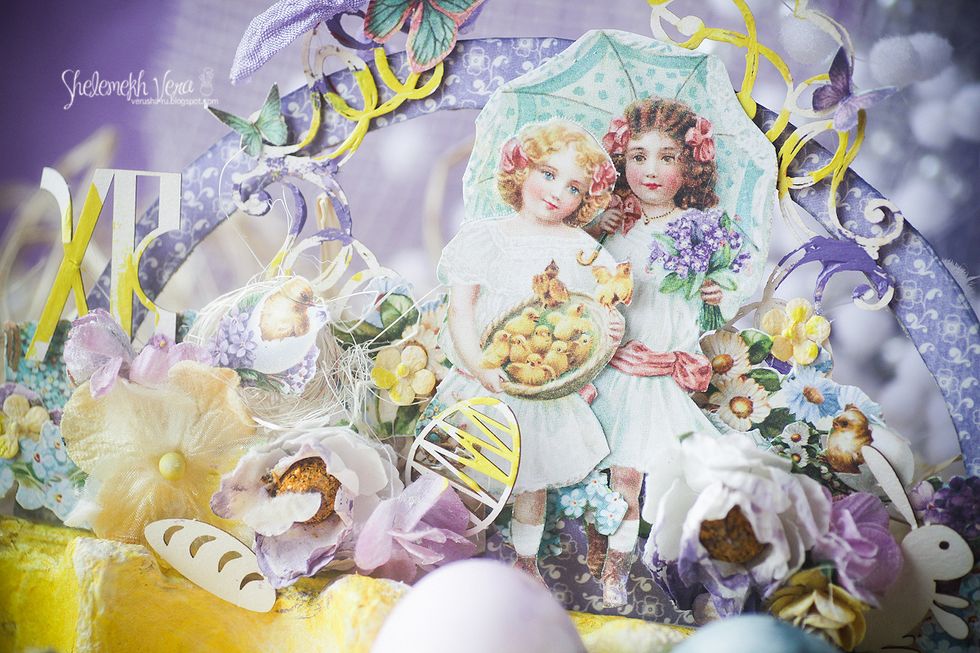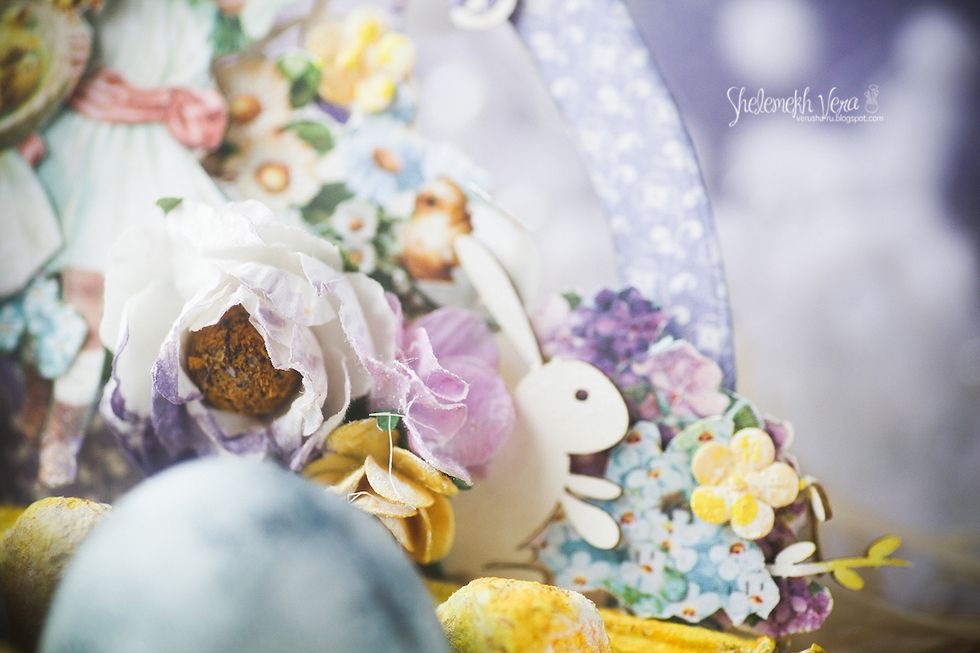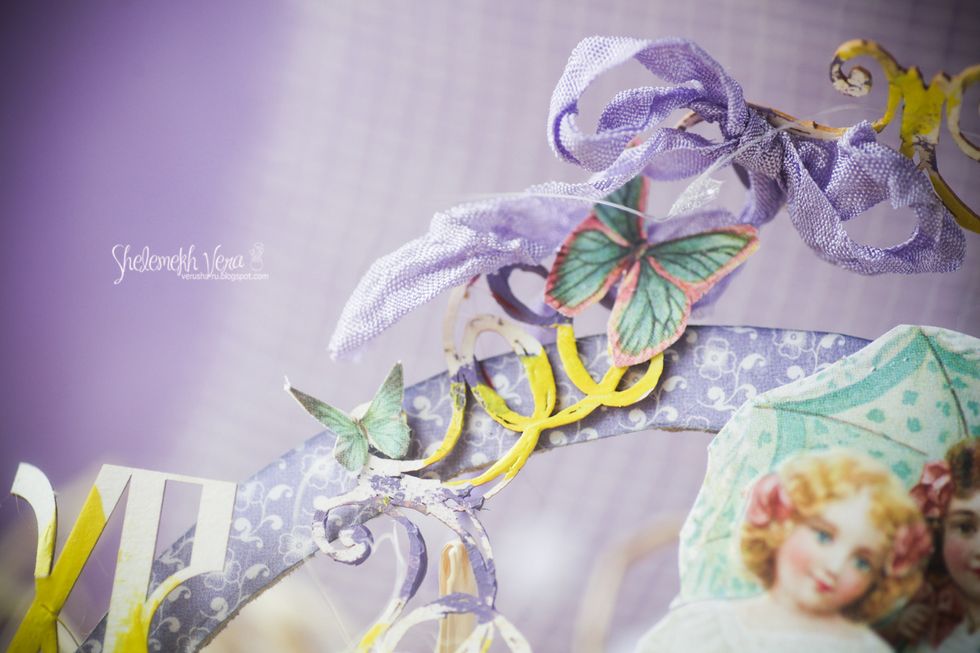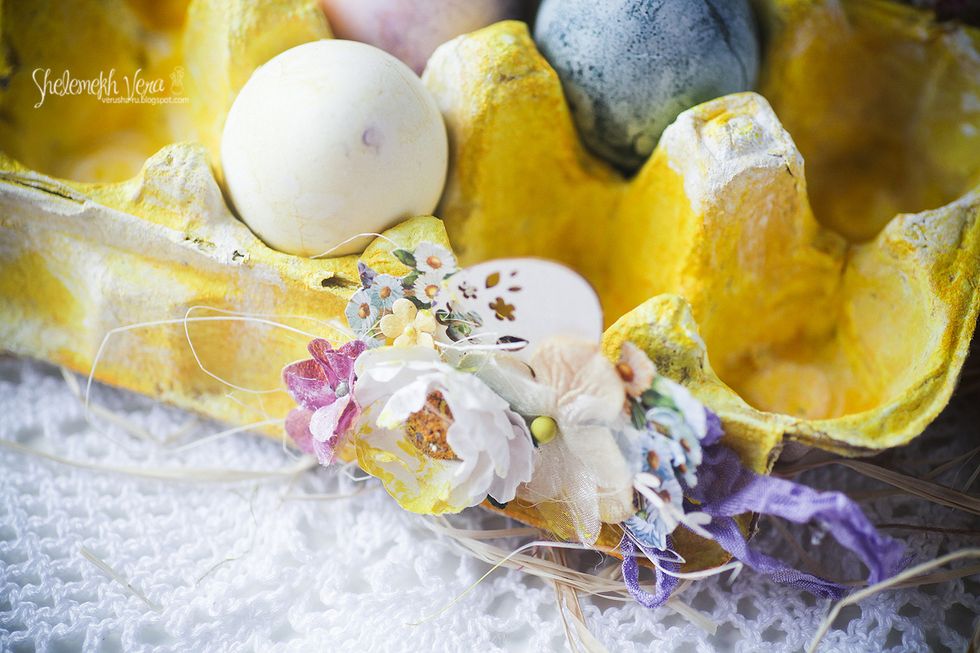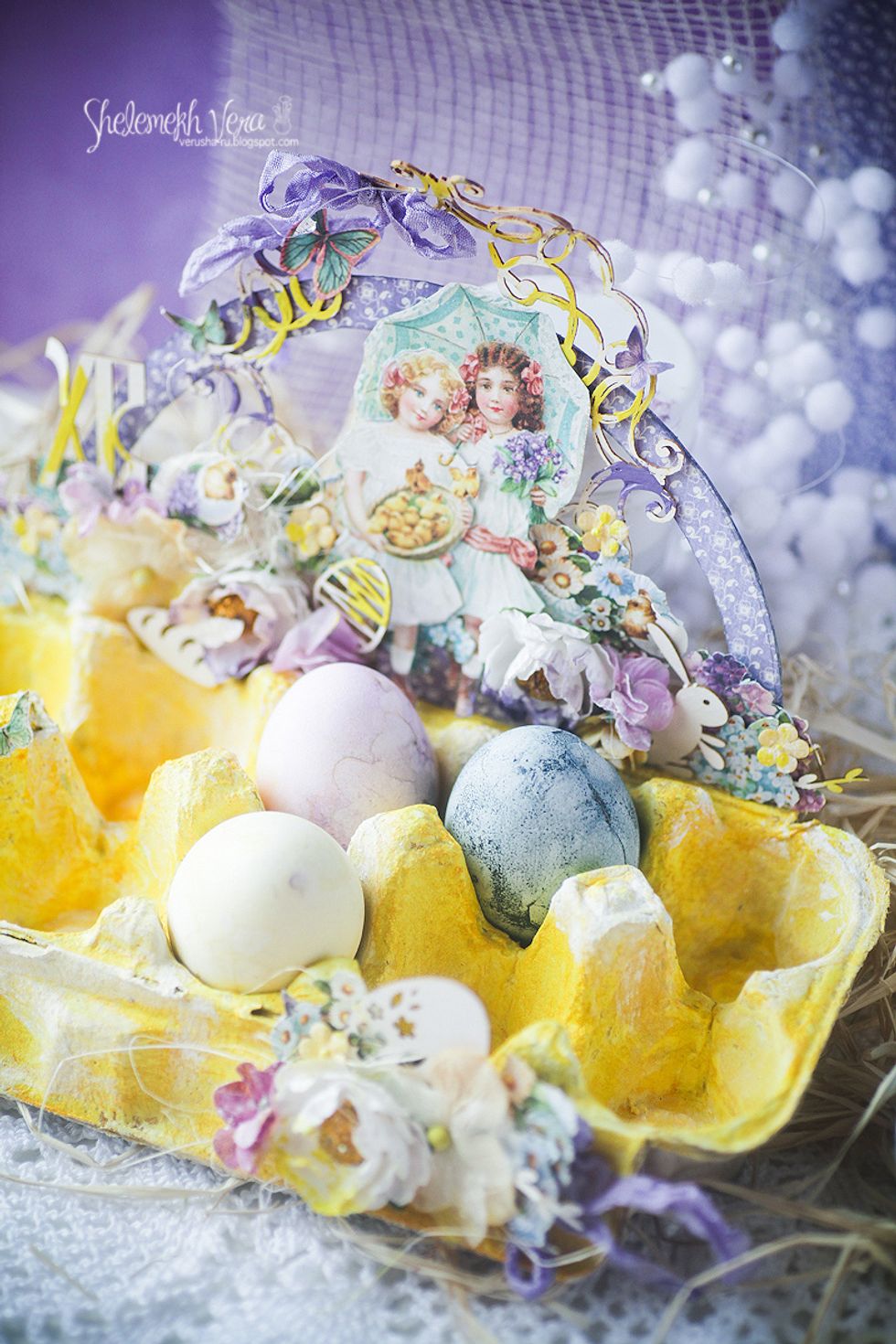 Empty egg container
Graphic45 Sweet Sentiments paper
Acrylic paints
Gesso
Paper flowers
Chipboards
Brush
Scissors
10.0cm Cardstock
Shabby ribbons
glue