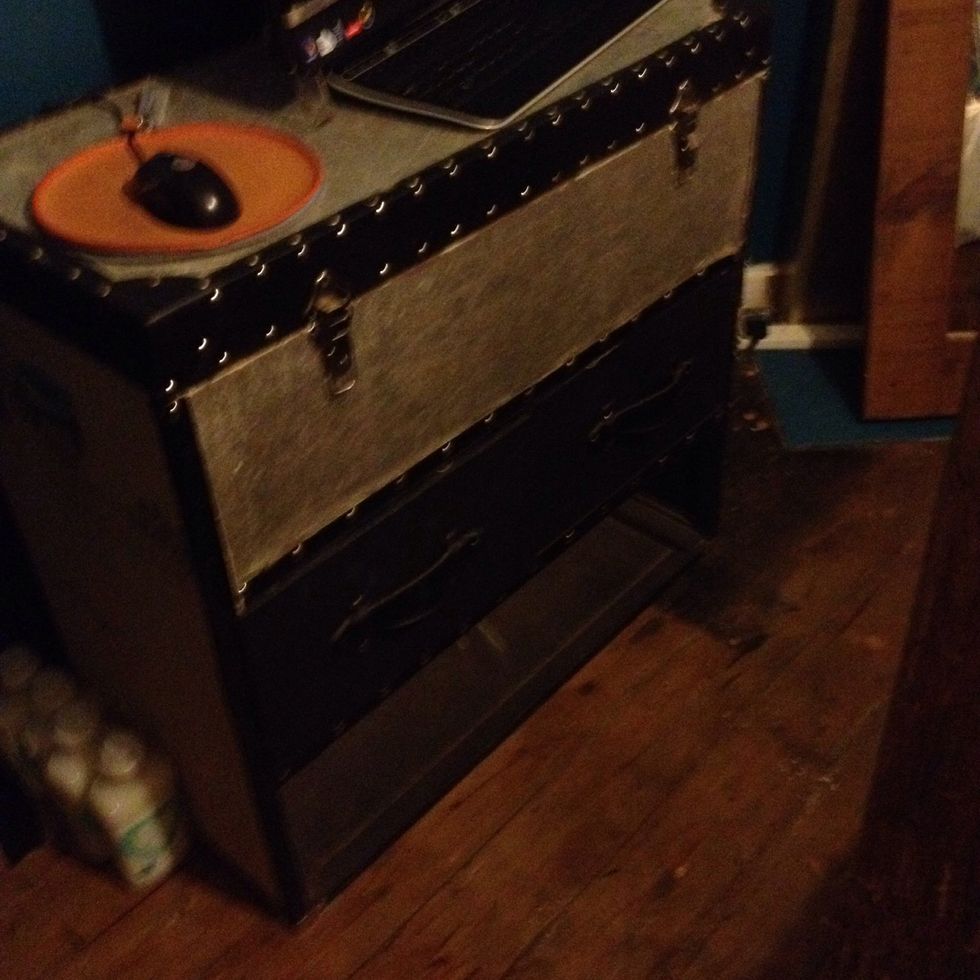 This has obviously seen better days. Ok time for a make over :)
Remove handles, screws from draws and current covering on thecbody off the unit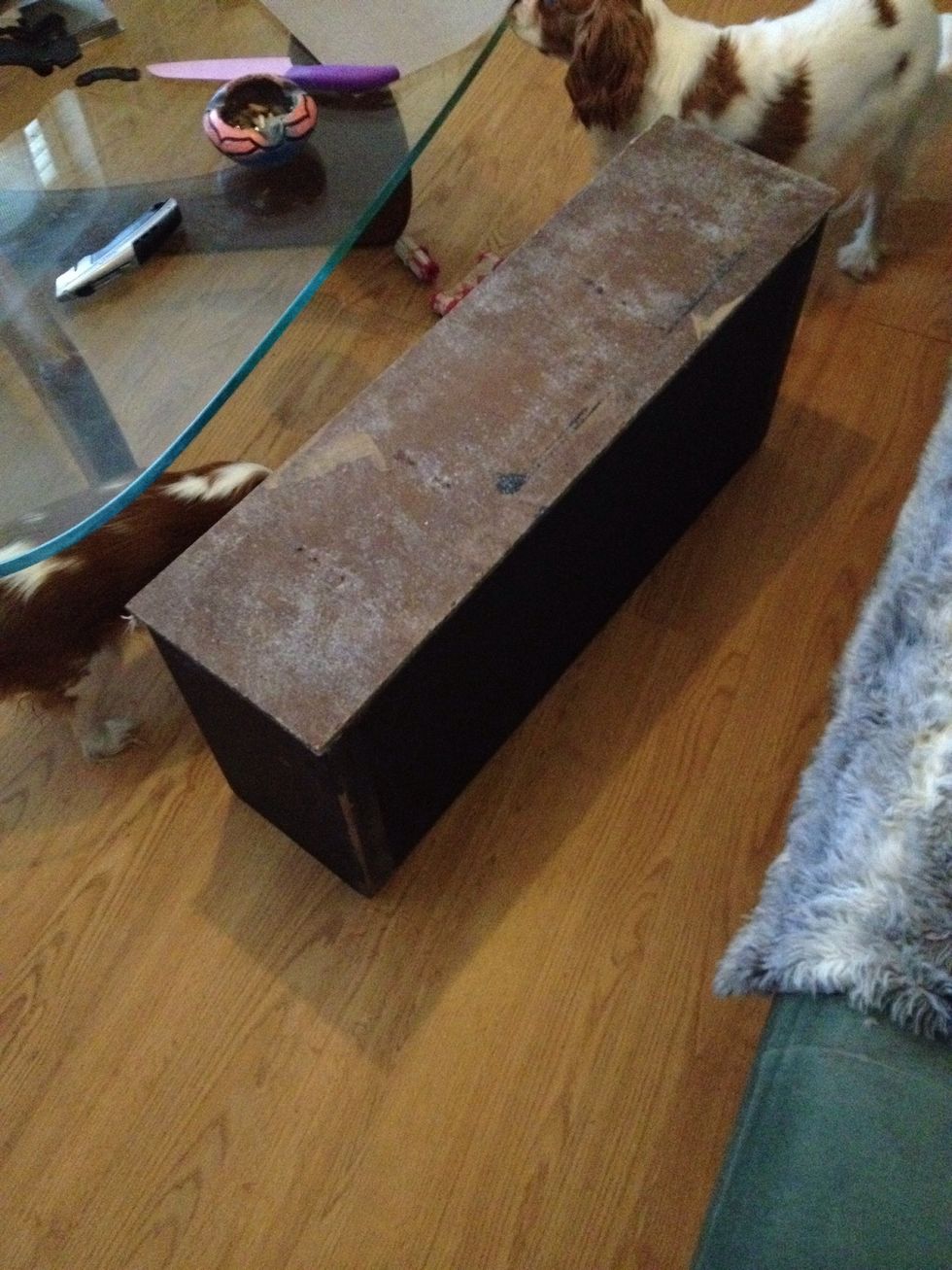 It's got to look worst before it gets better.
Sandpaper the draws and shell off the chest off draws. Only sandpaper enough so that bumps are smooth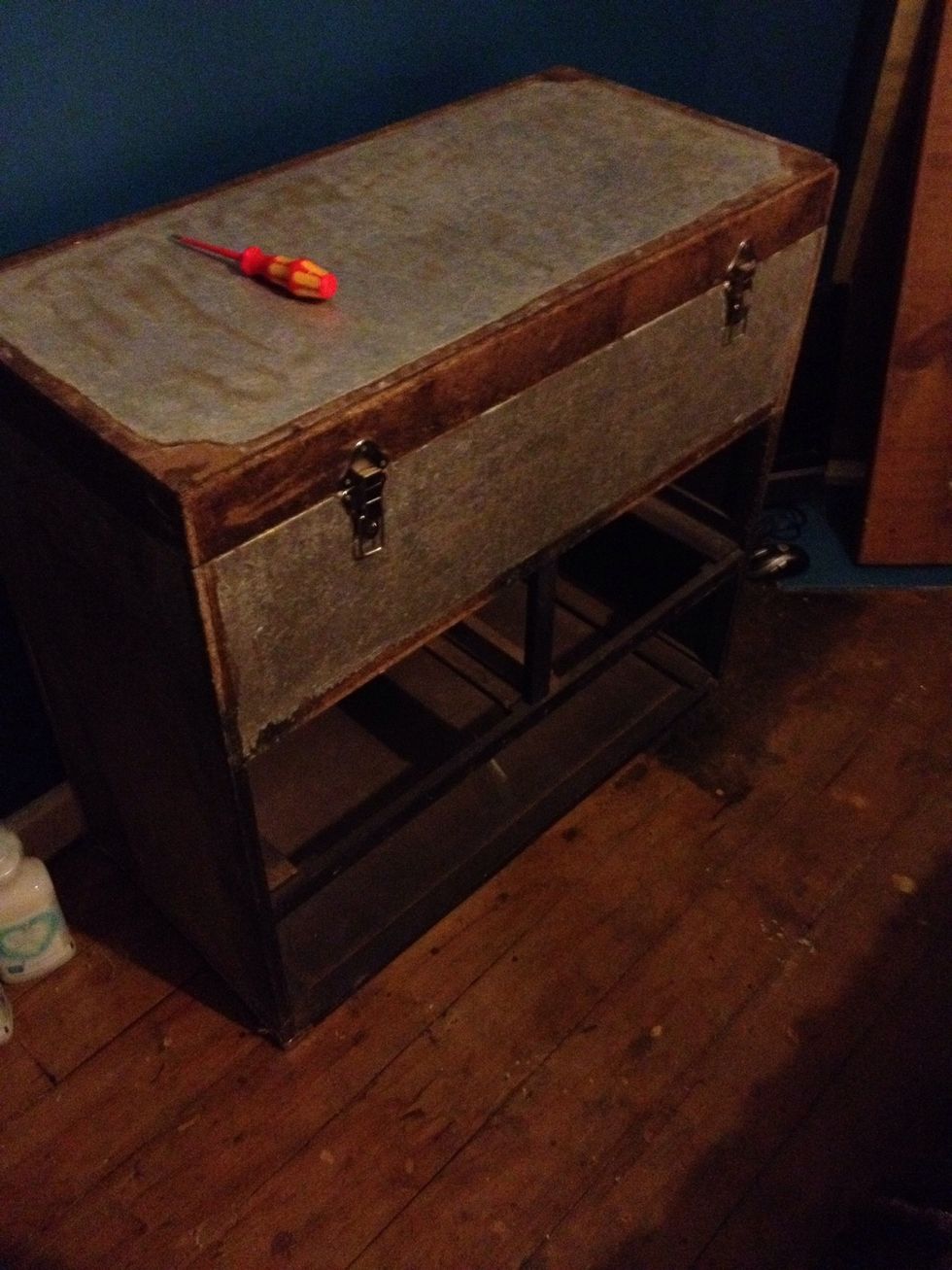 Here's the shell with all the pins, fabric etc removed and sand papered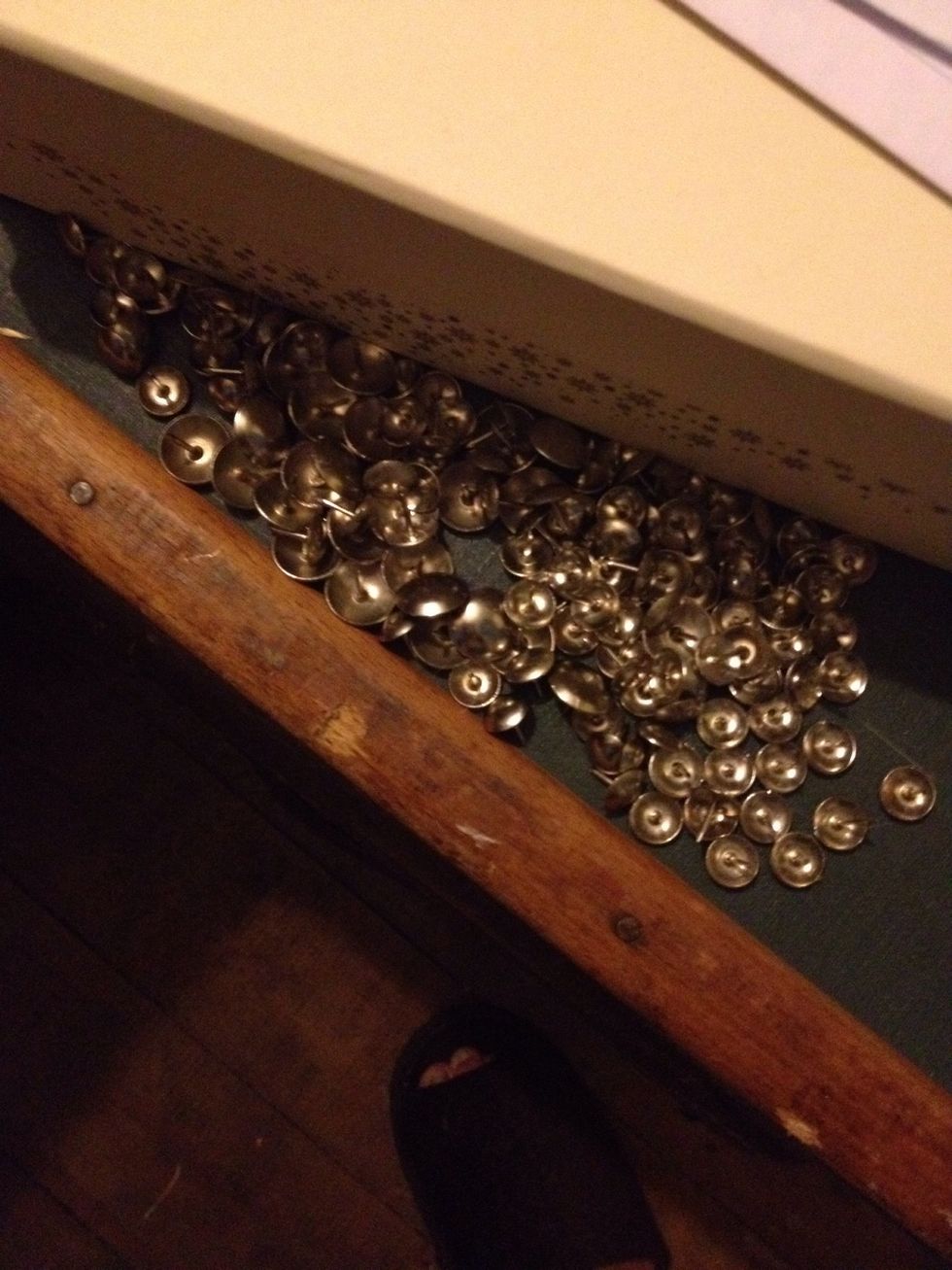 Soooooooo many pins - it took ages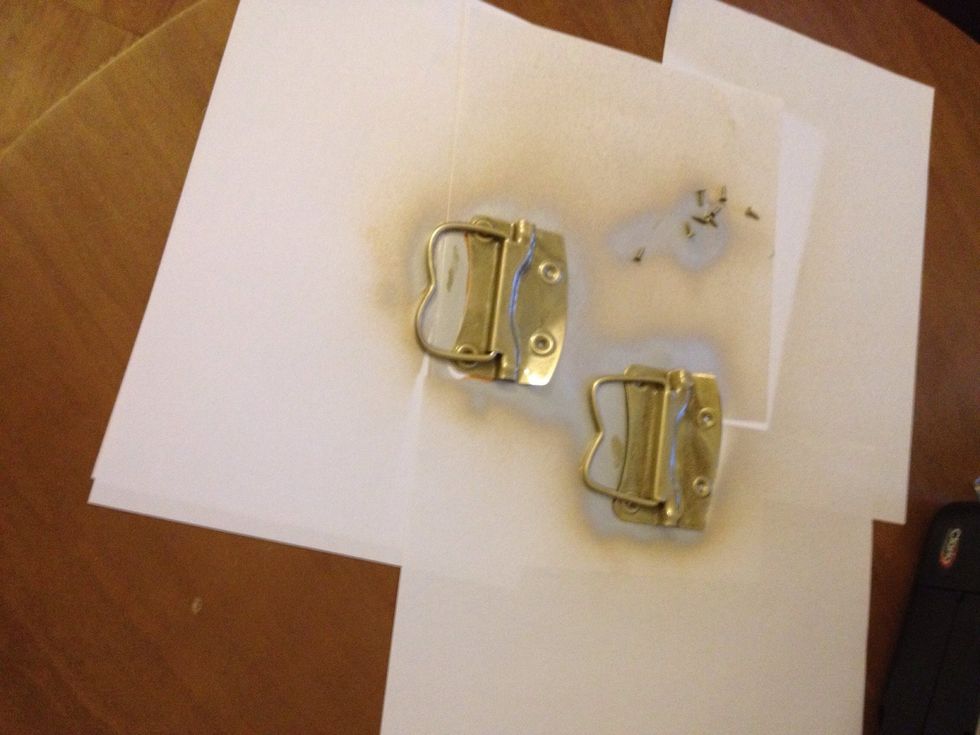 I removed the decorative side handles from the chest and then sprayed painted them gold with left over spray paint.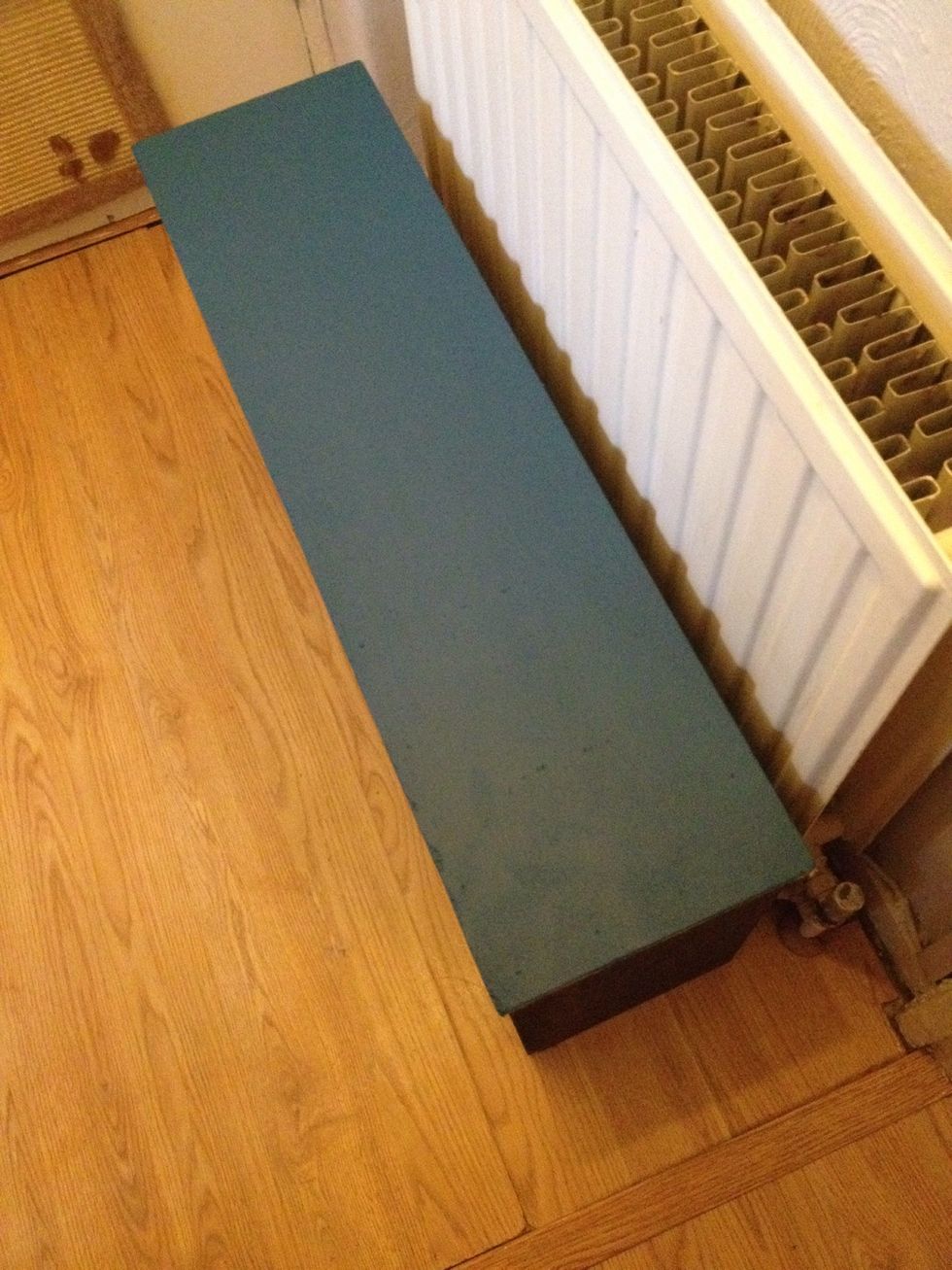 I used left over paint the same colour I used to paint my walls in and painted the whole unit - check out the draw. Getting there!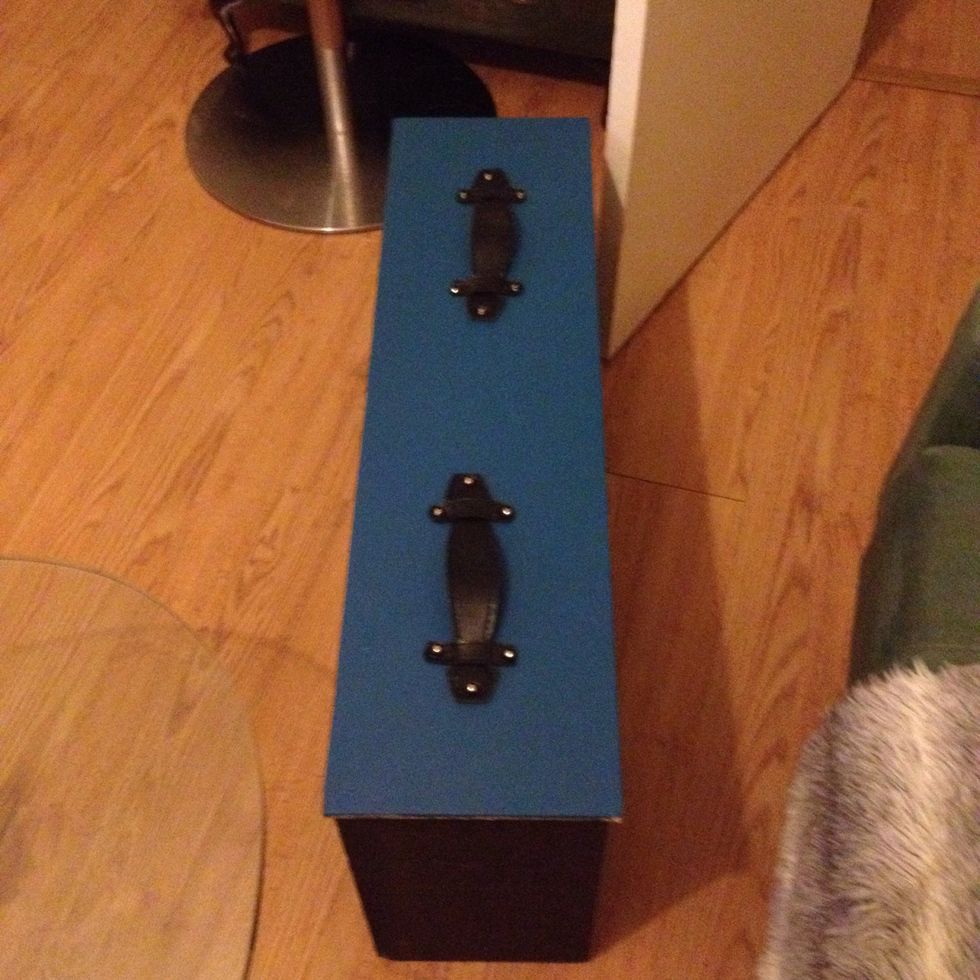 I refitted back the leather handles to the large lower draw and fixed with gold furniture tacks (pins)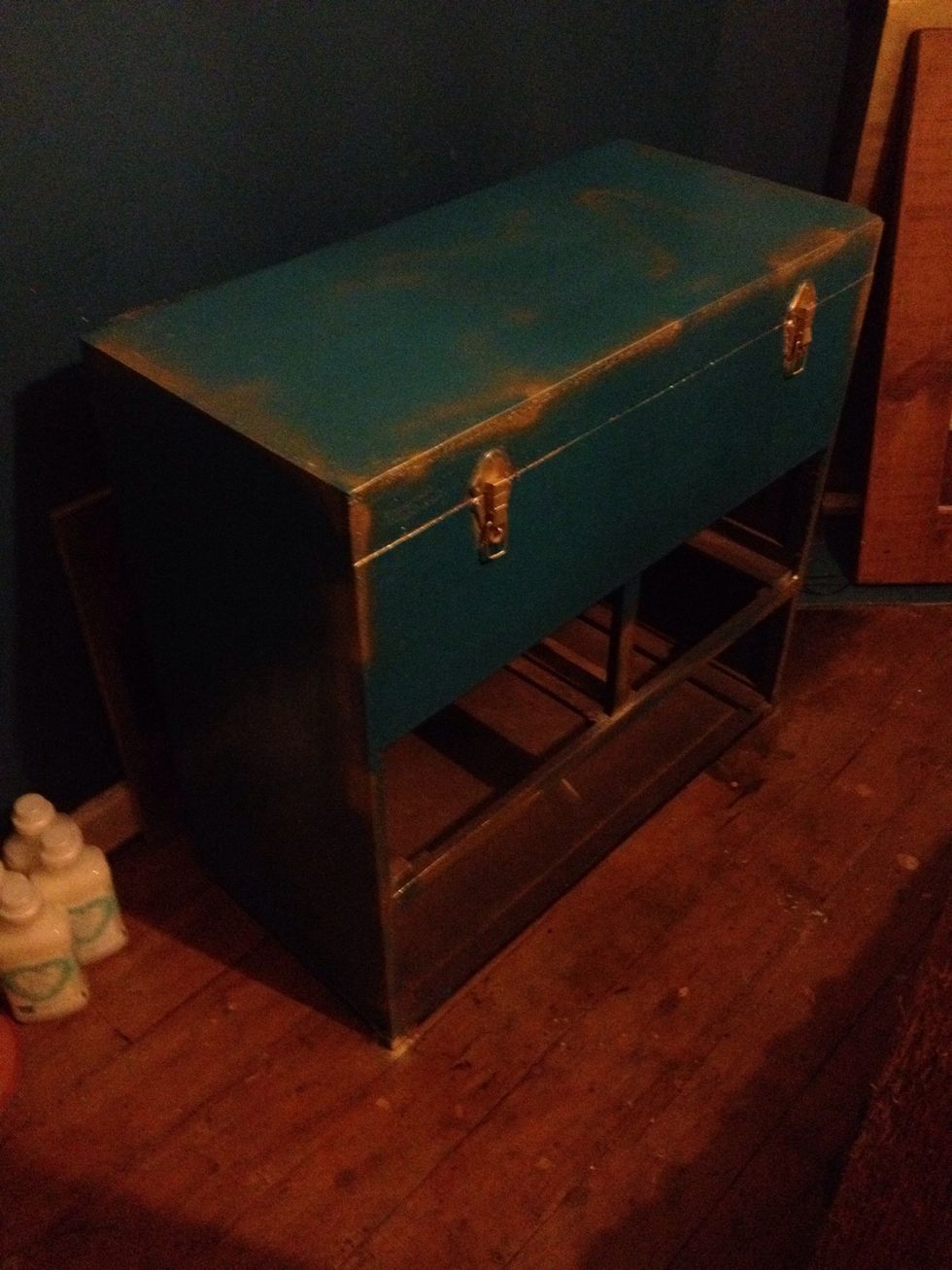 I also used the remaining gold spray paint to colour the hinges and gold distressed the edges off the unit. In keeping with my teal and gold bedroom theme.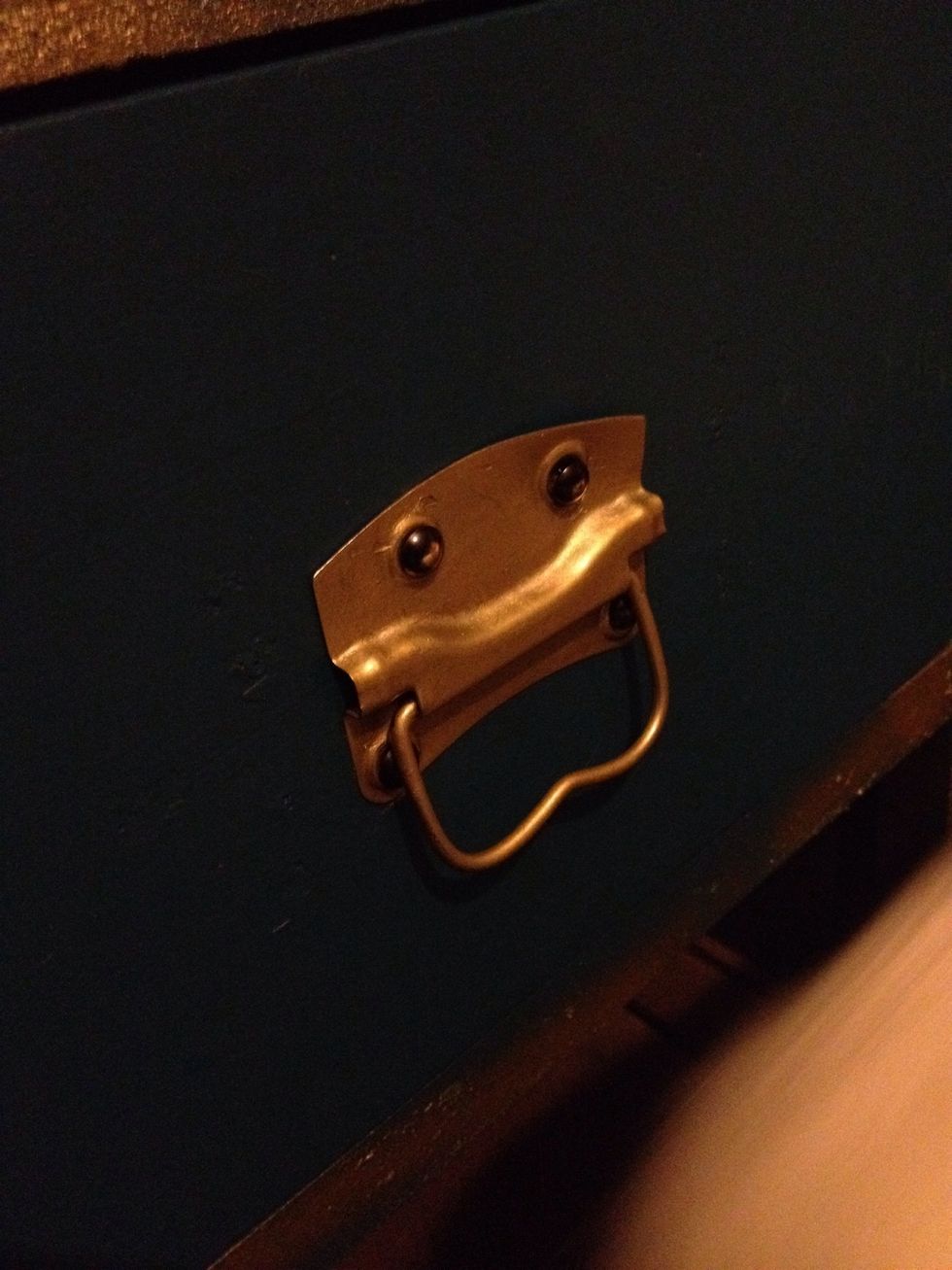 I fixed the now gold hinges onto the two smaller middle draws instead off the leather straps - for contrast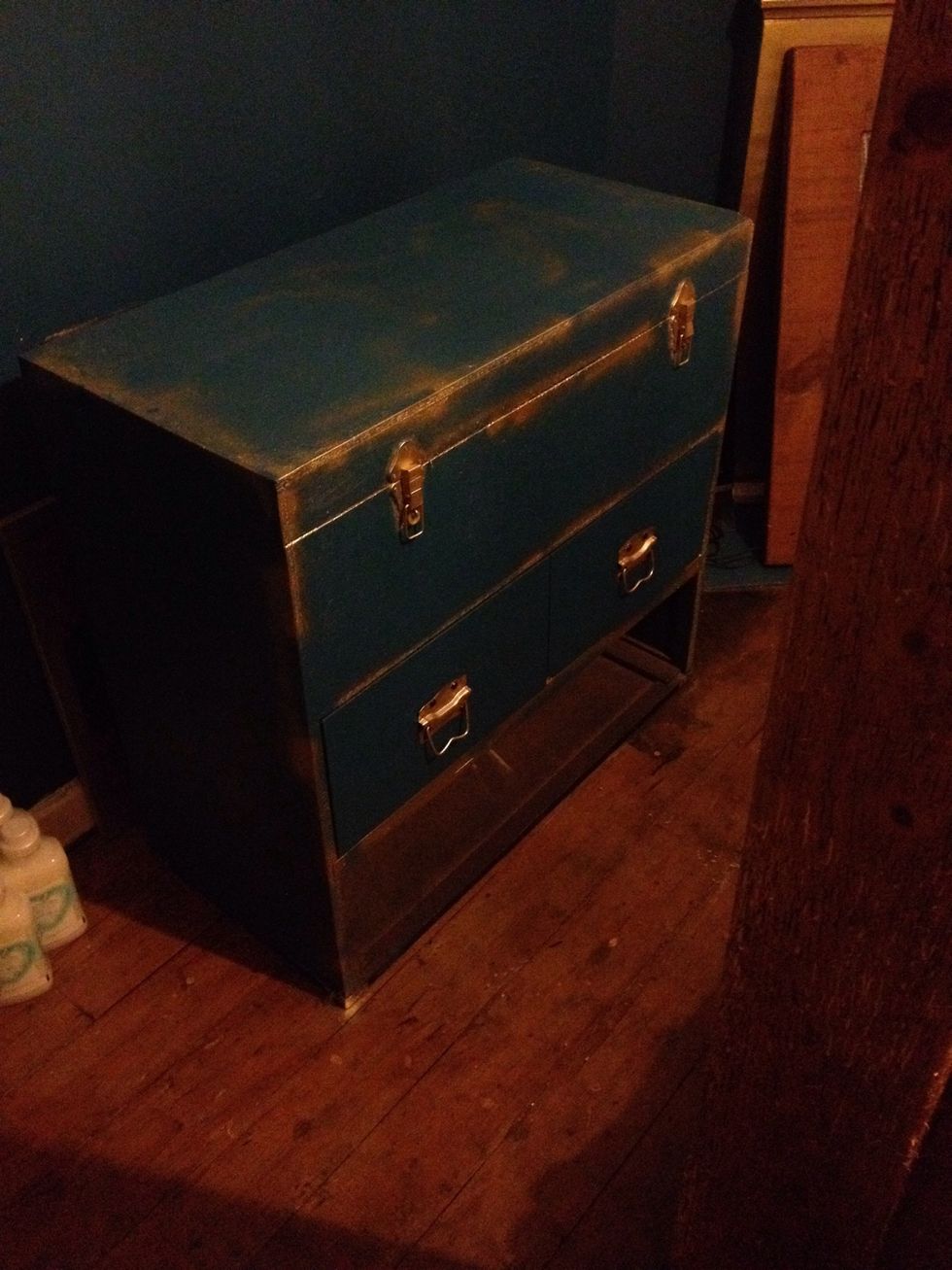 Now reassemble - not bad!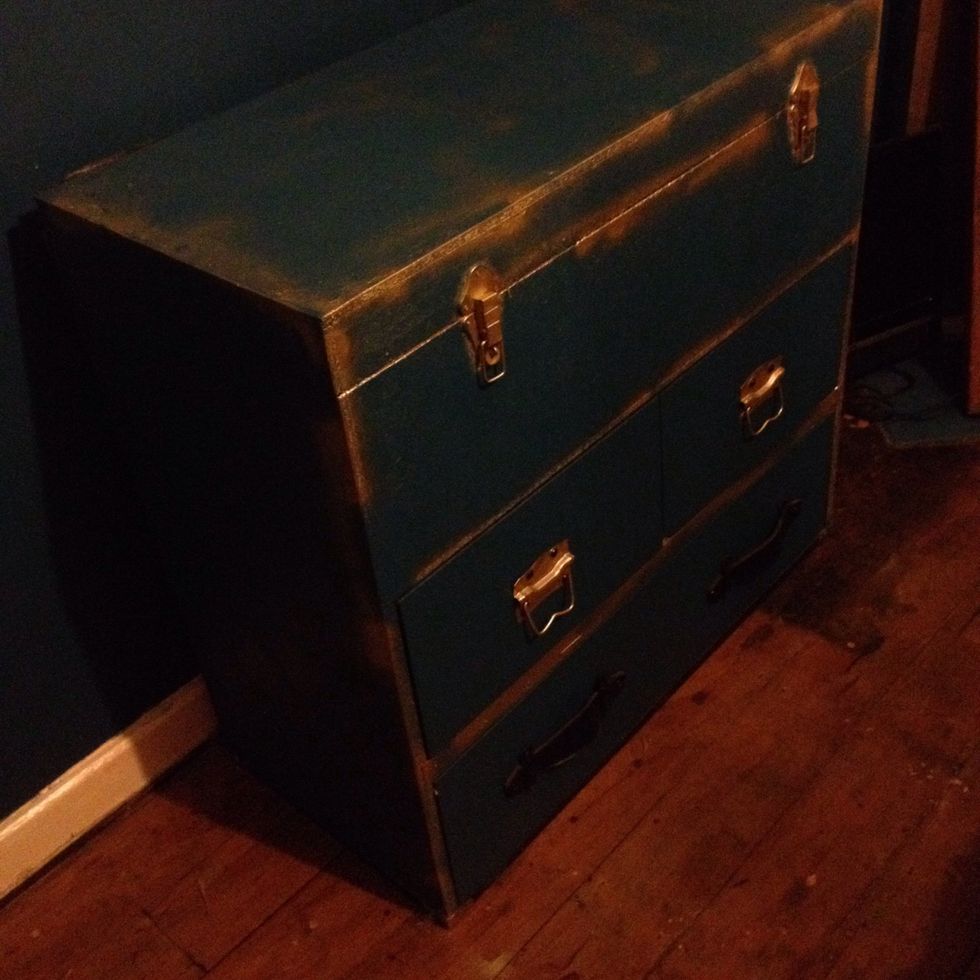 Now not so shabby - new life into an old chest at no cost at all.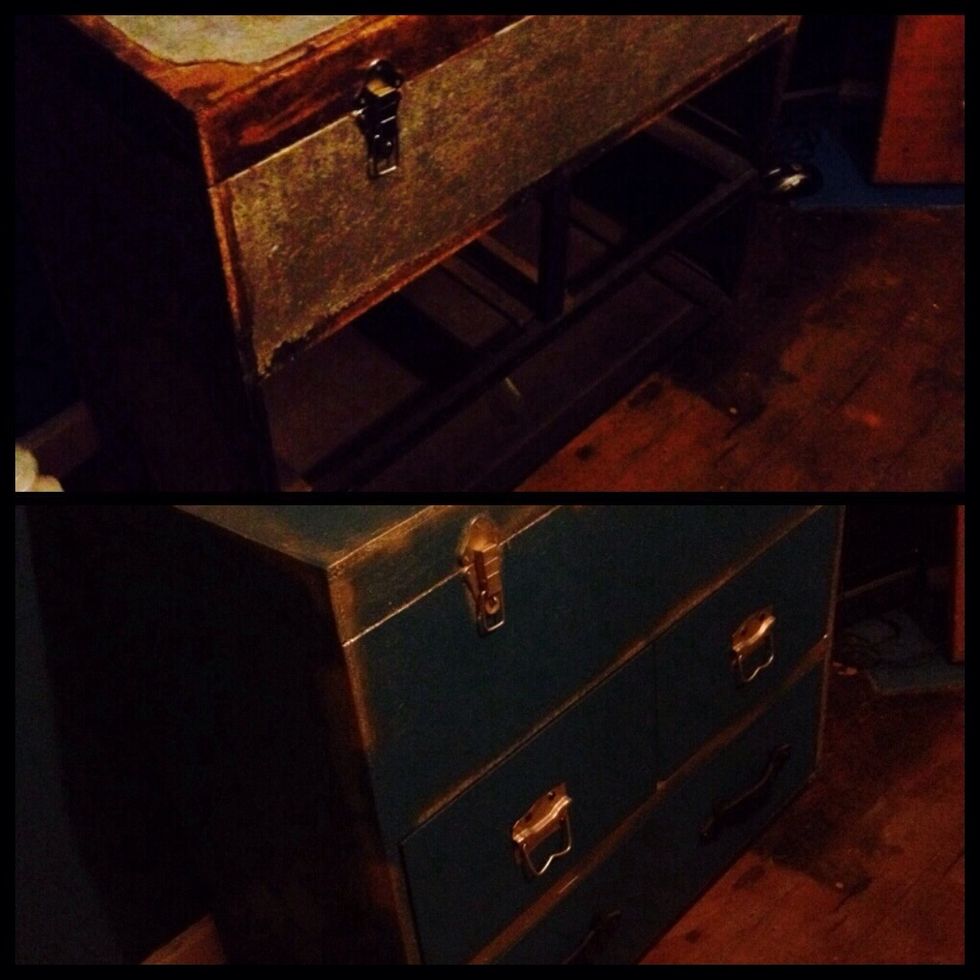 Before and after pic - now get going and up-cycle your old chest. You can use fabric, wall paper or paint - just let your imagination run away with you. Good luck.
Old chest off draws
Paint
Spray paint
Sand paper