Select an envelope & matching Graphic 45 Place In Time patterned papers.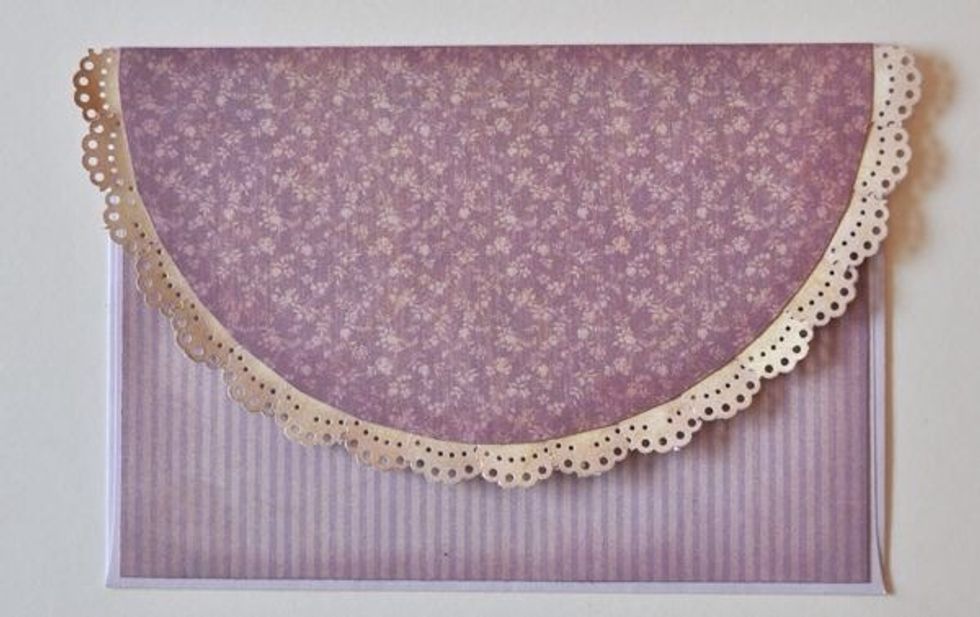 Cut a semi-circle out of the patterned paper & attach to flap of the envelope. Add a punched doily border. Cover bottom of envelope with matching patterned paper.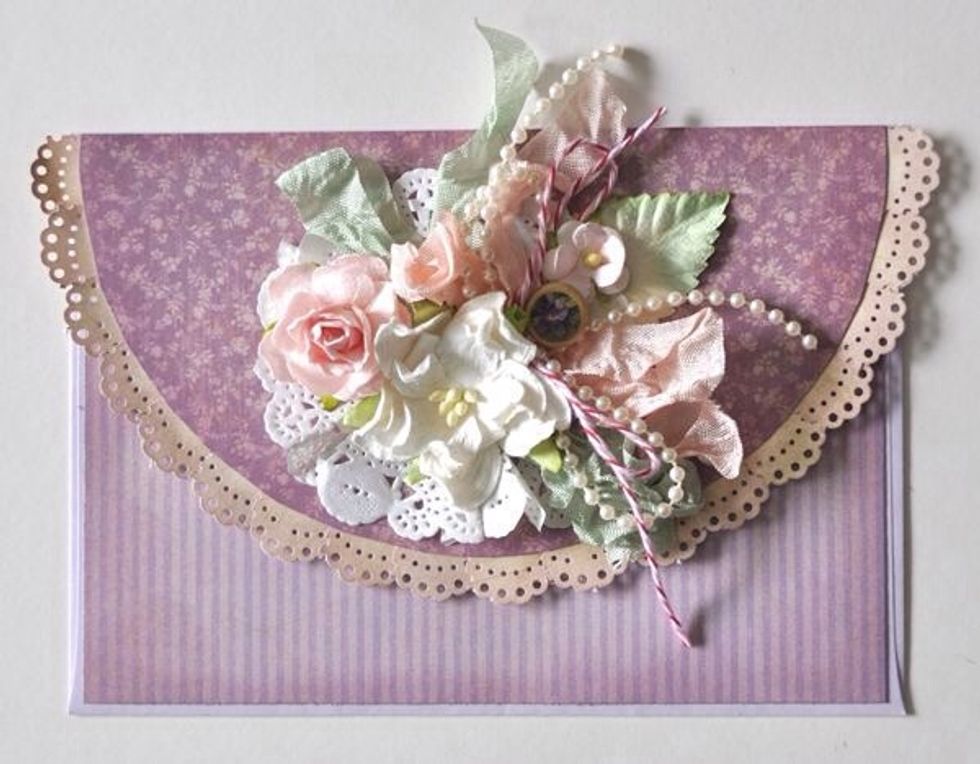 Embellish the flap using doilies, flowers, ribbons, pearls, twine and chipboard. Done!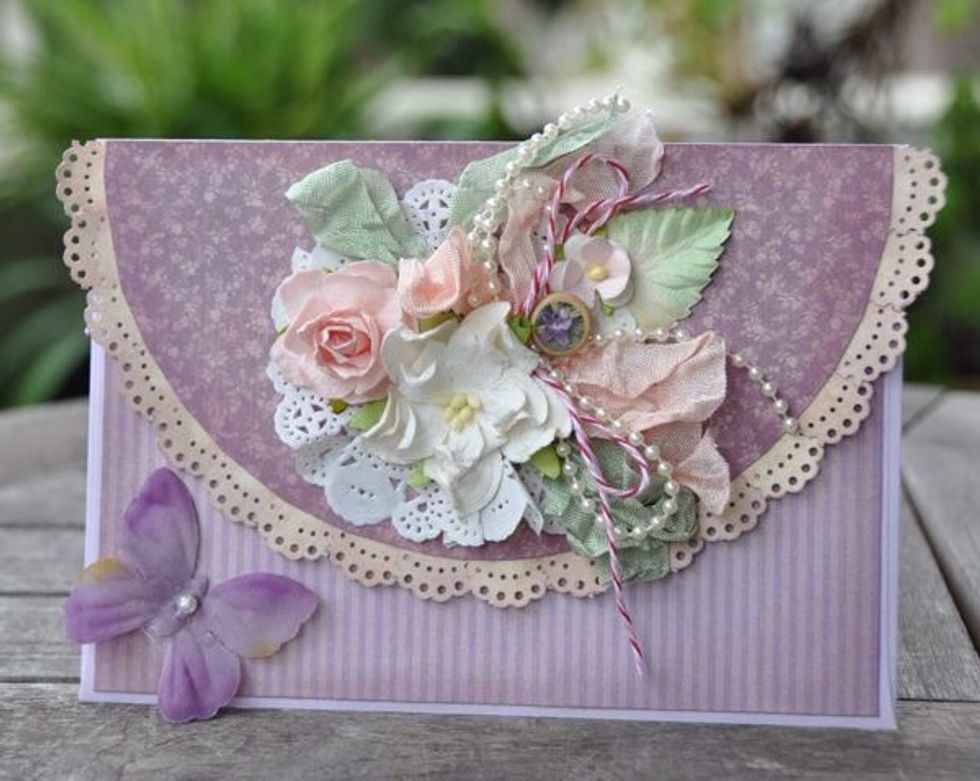 The completed upcycled envelope
Plain envelope
Graphic 45 Place In Time patterned papers
Doily puncher
Doily
Flowers
Graphic 45 chipboard
Ribbon
Pearls