How to upcycle a wool sweater into a funky stuffie
Upcycle a Wool Sweater Into a Funky Stuffie
51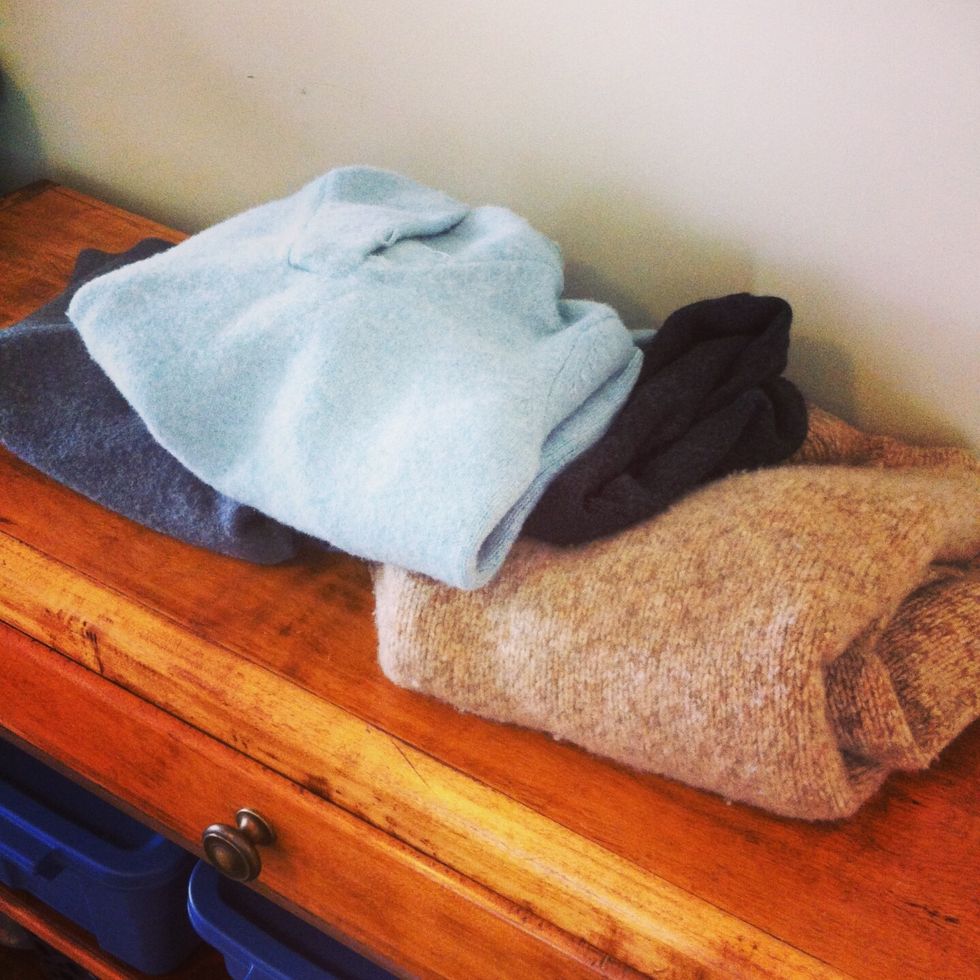 Felt a wool sweater. Thrift stores are great for damaged sweaters to 'relove'! I usually wash the sweater in hot water then dry it on high. Sometimes you can find felted sweaters at the thrift store.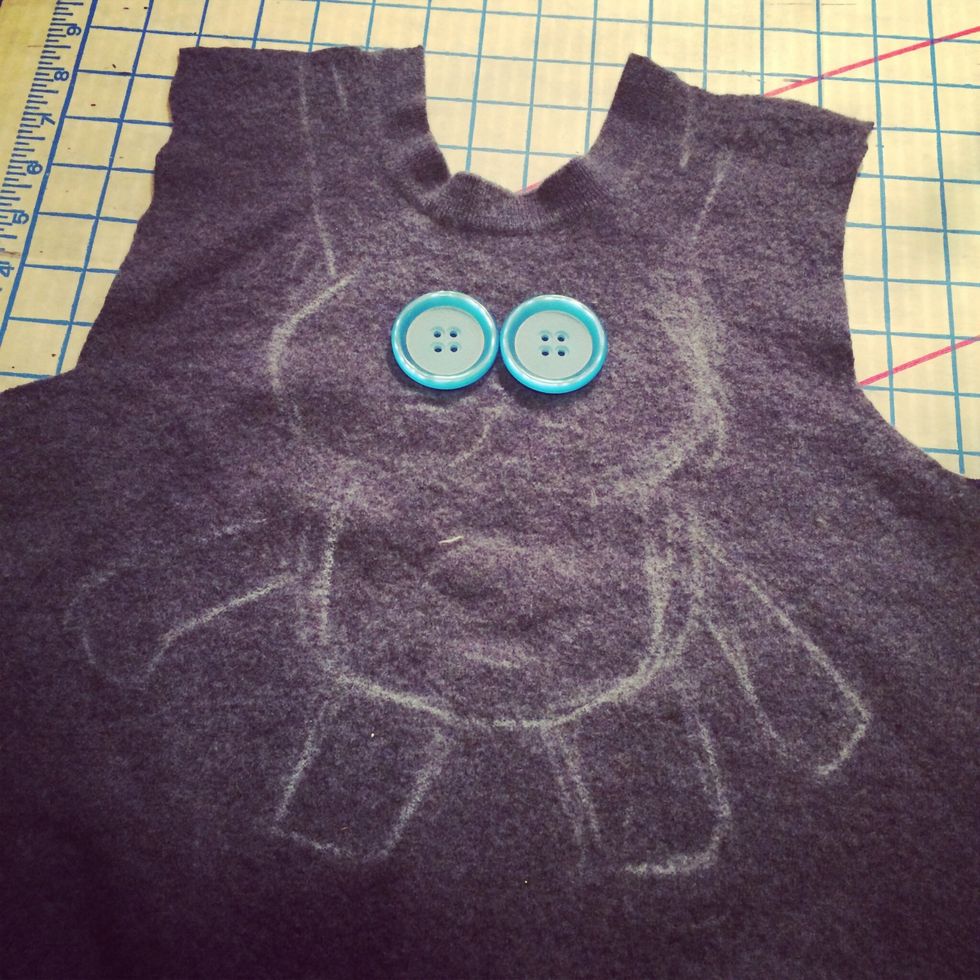 Design a pattern. I sketched a bunny then cut out a front & back for my bunny stuffie.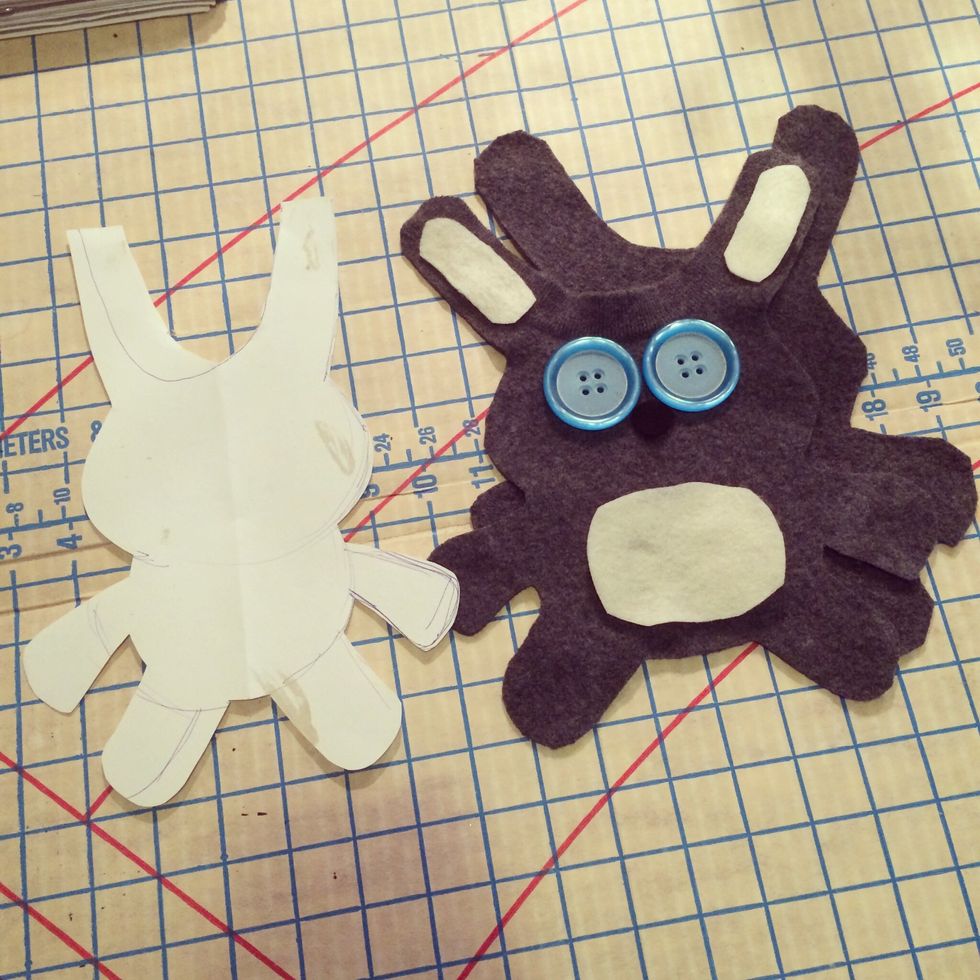 Here's the front & back. I then used buttons & felt for the face & ears. I hand-stitched using an embroidery needle & thread.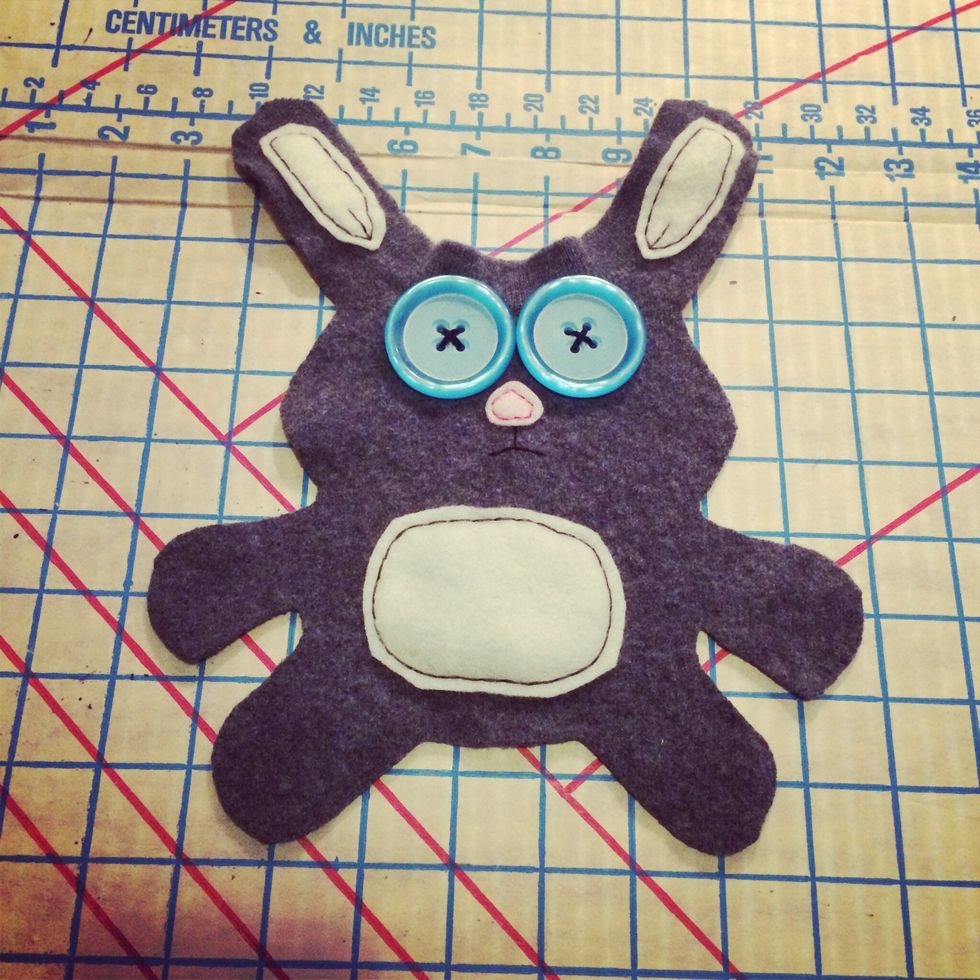 Here's the front. The buttons are nifty thrift store finds!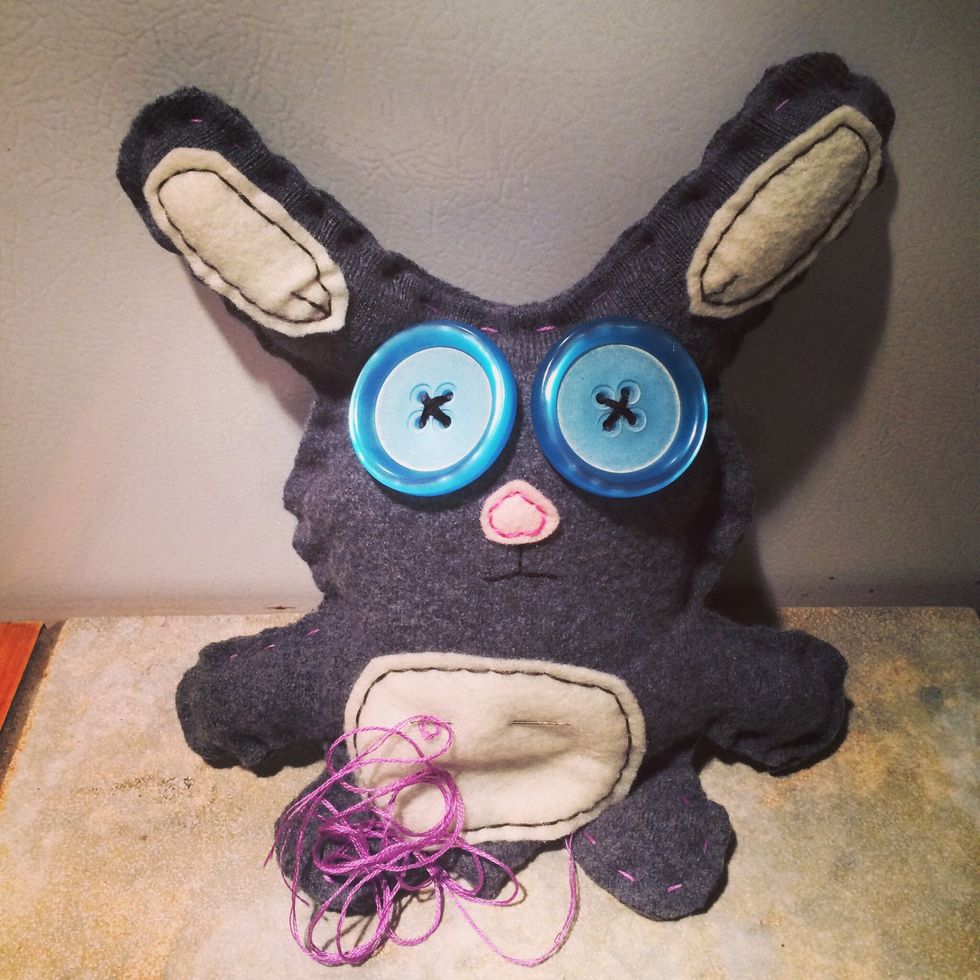 First I pin the front & back together then hand-stitch along the edges. Once 3/4 of the bunny is stitched together I then add Eco Fill to the inside.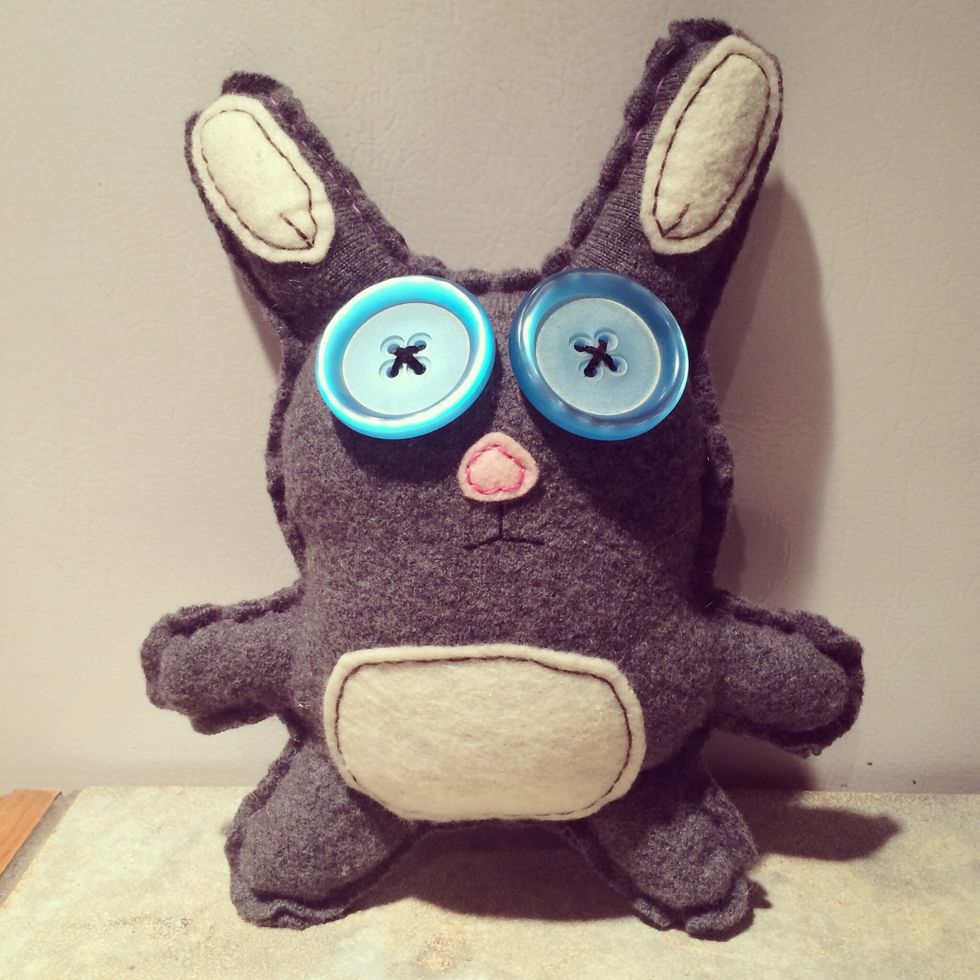 Once you've added as much 'stuffing' as you feel necessary then finish stitching up your stuffie. And here he is - Bob the Bunny.
Once you've created one stuffie it's easy enough to make more. Try different patterns, upcycled wool sweaters, etc. These are great gifts!
Felted wool sweater
Buttons
Embroidery floss
Eco fill
Felt sheet
Denise Corcoran
crafter extraordinaire. upcycler of things. coffee addict. fearless adventurer. always talking to strangers. goofball, nerd & big time giggler.