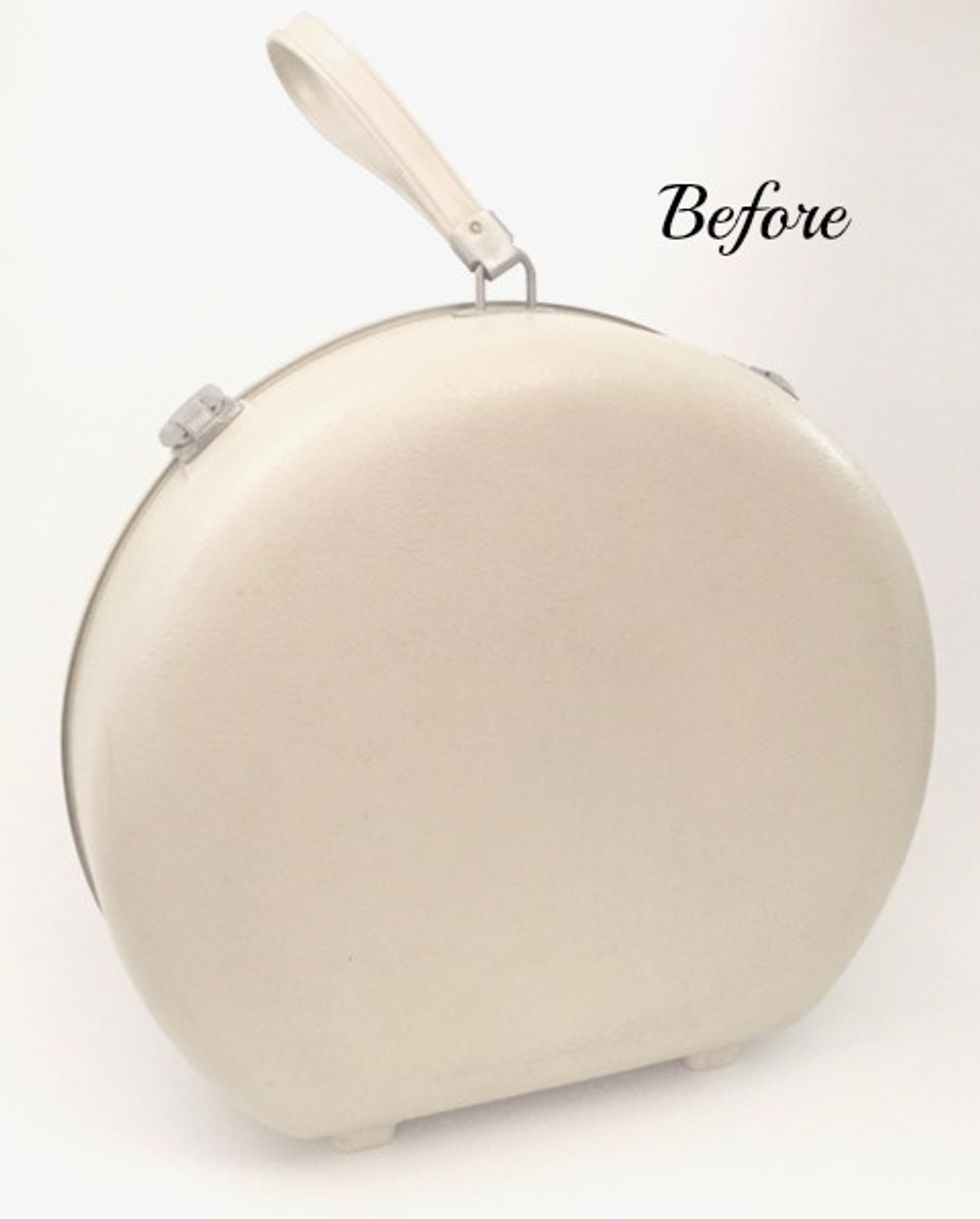 For this project I use this pretty Vintage hard shell suitcase.. We are going to Upcycle and Re-Use!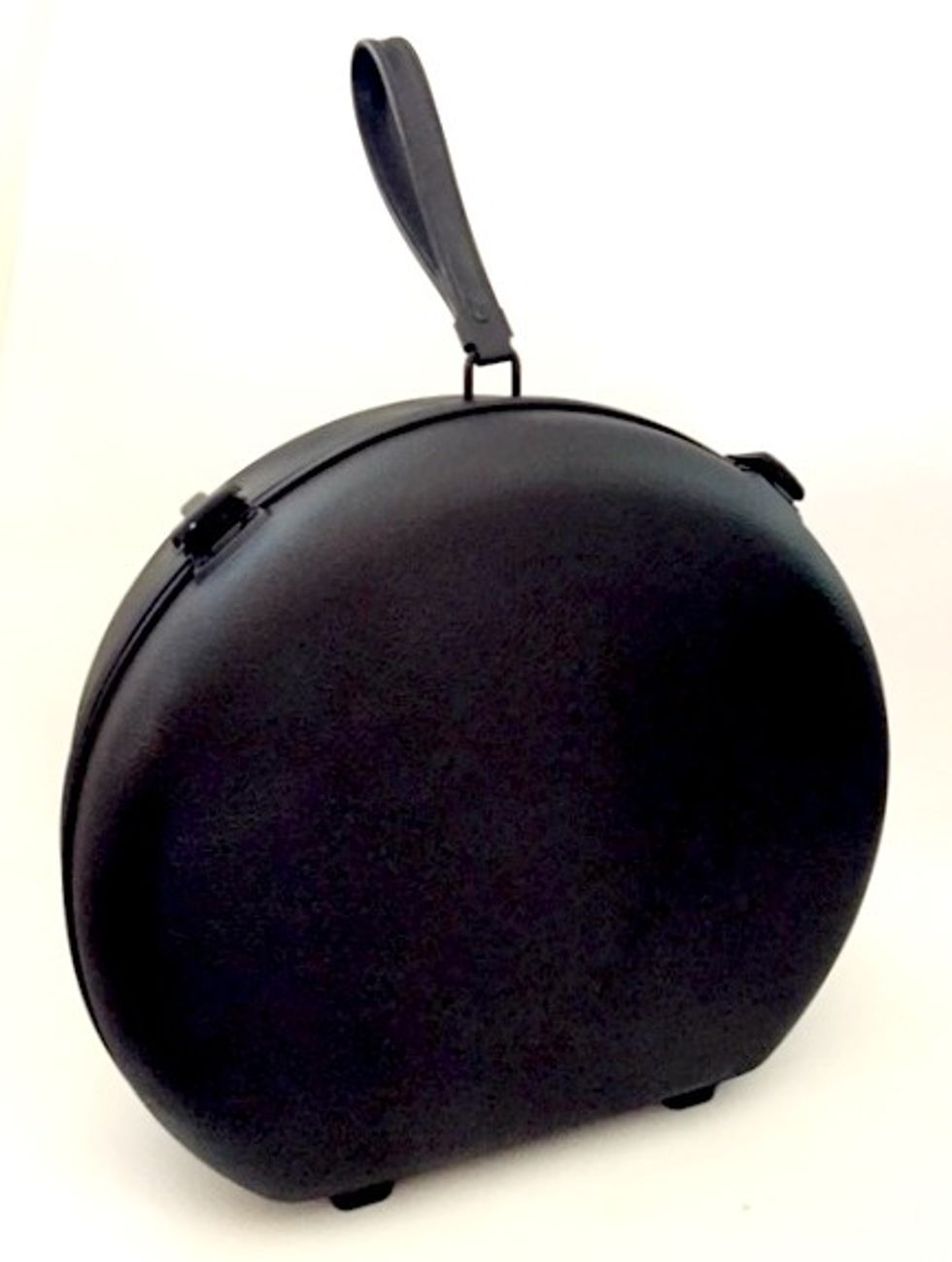 1. Paint the suitcase .. I used black spray paint.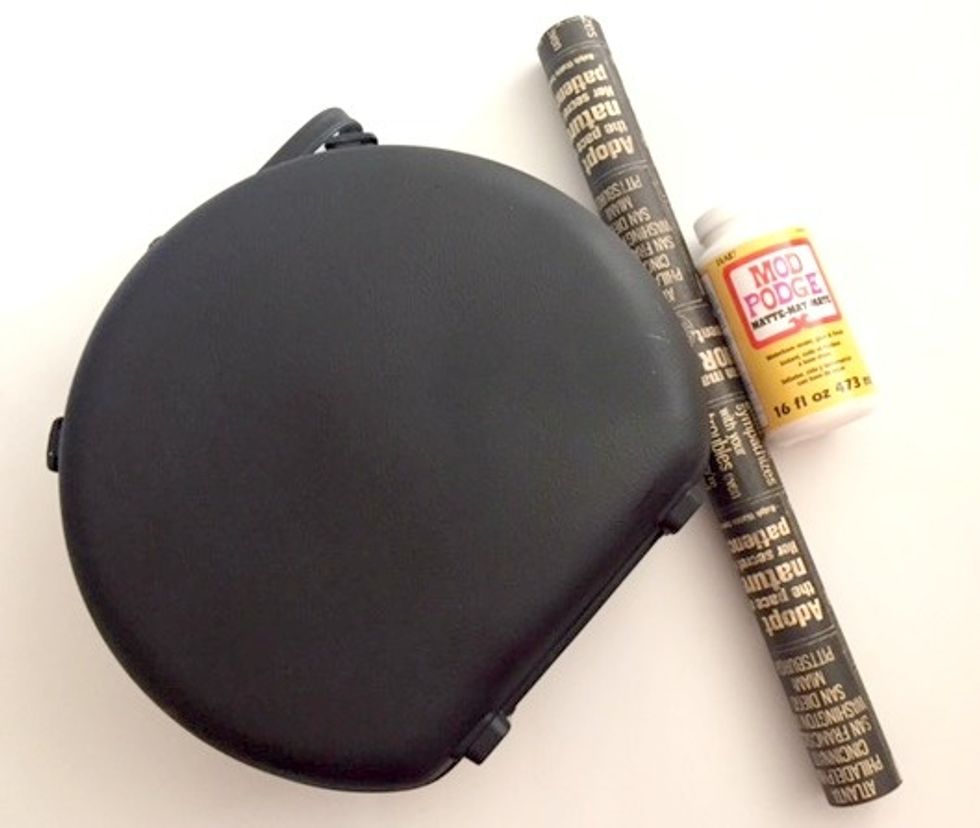 For this project we are going to use Mod Podge and Graphic 45 DIY Craft Paper...
Before Start with the project I cut the Graphic 45 Craft Paper in squares.. All the sayings come in squares so it was so easy to come with all my pieces.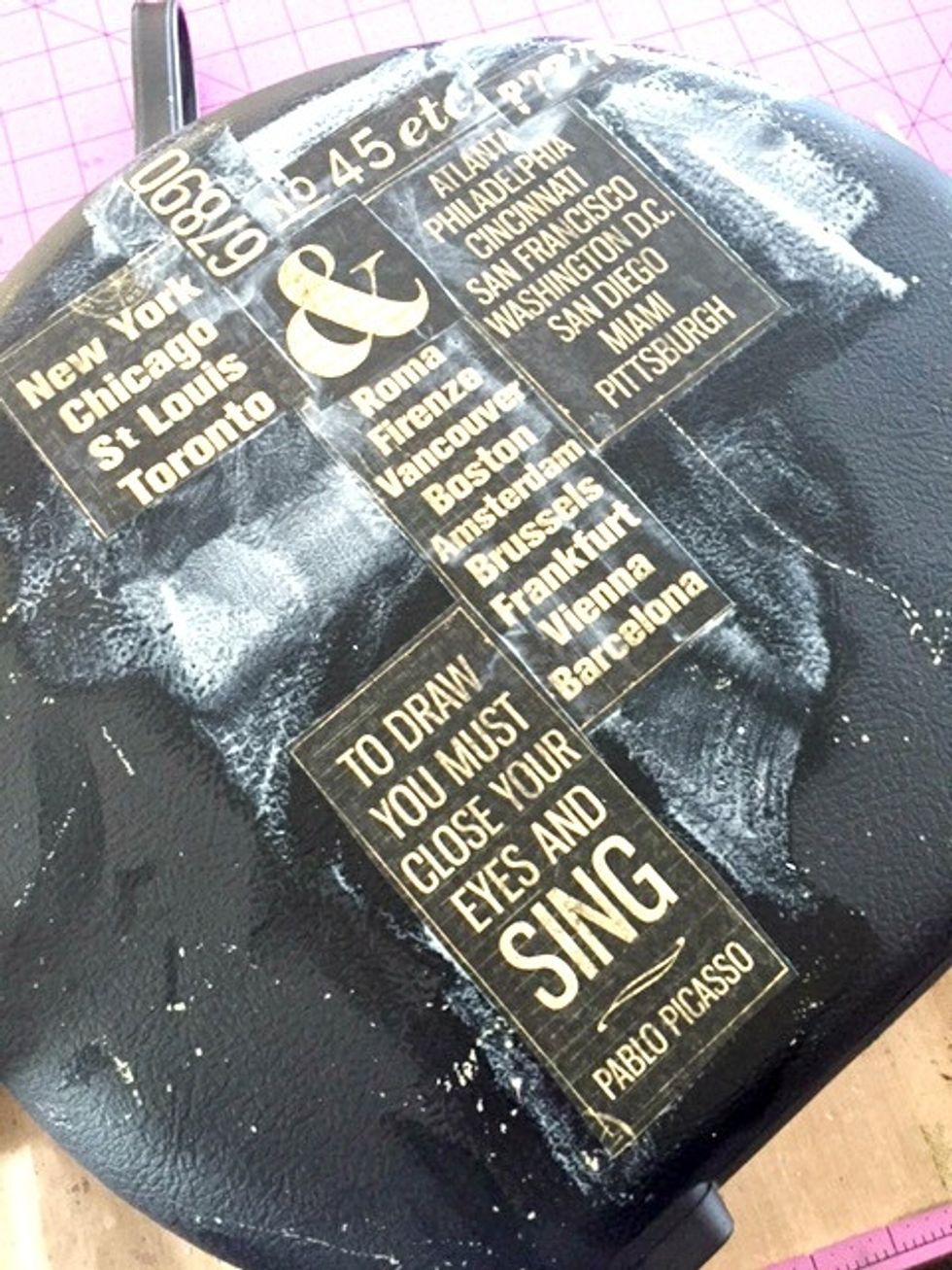 This technique is called Decoupage it is the art of decorating an object by gluing paper cutouts with Mod Podge or any other white glue.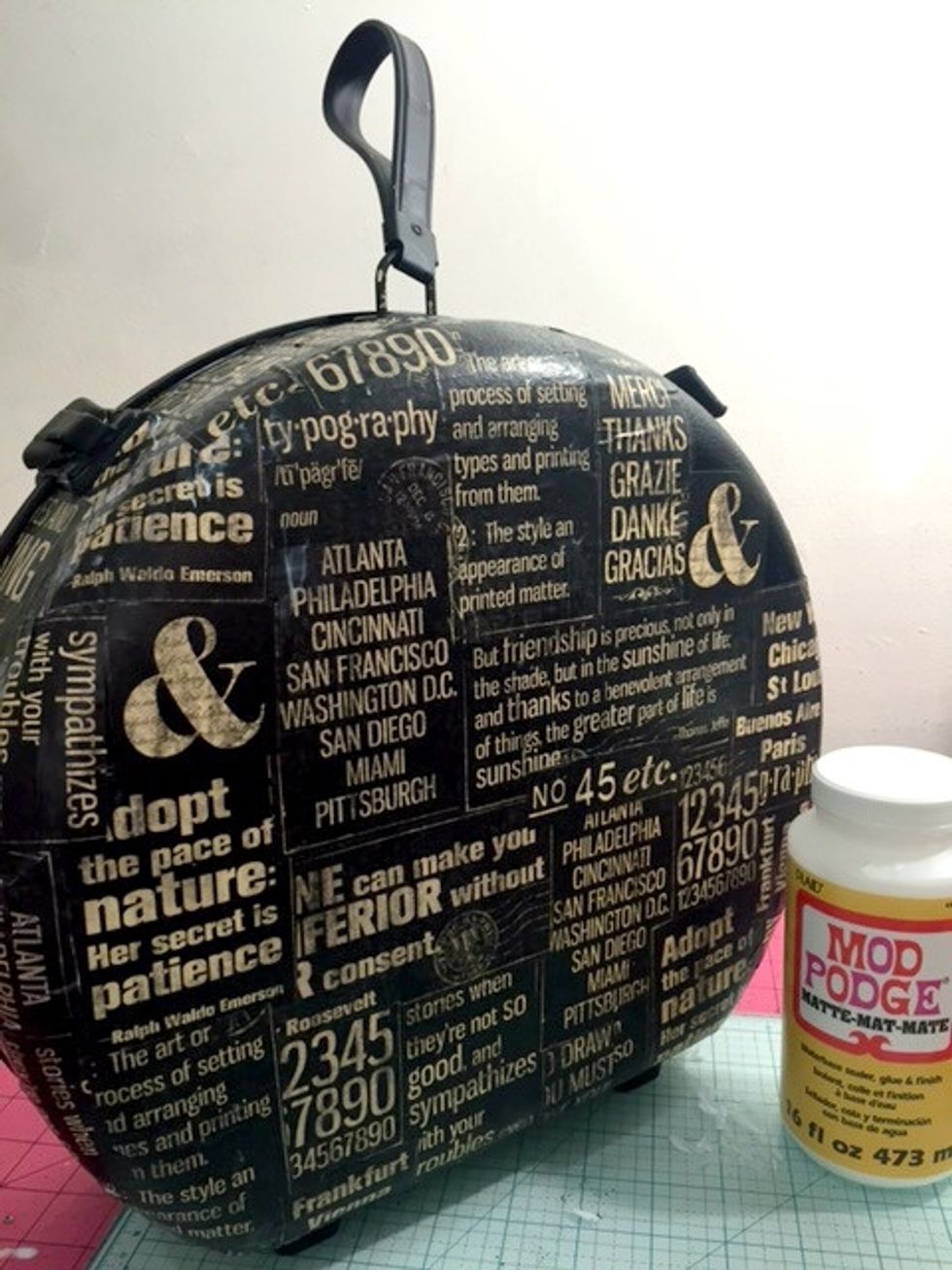 After all the cut outs are glued wait until it dries.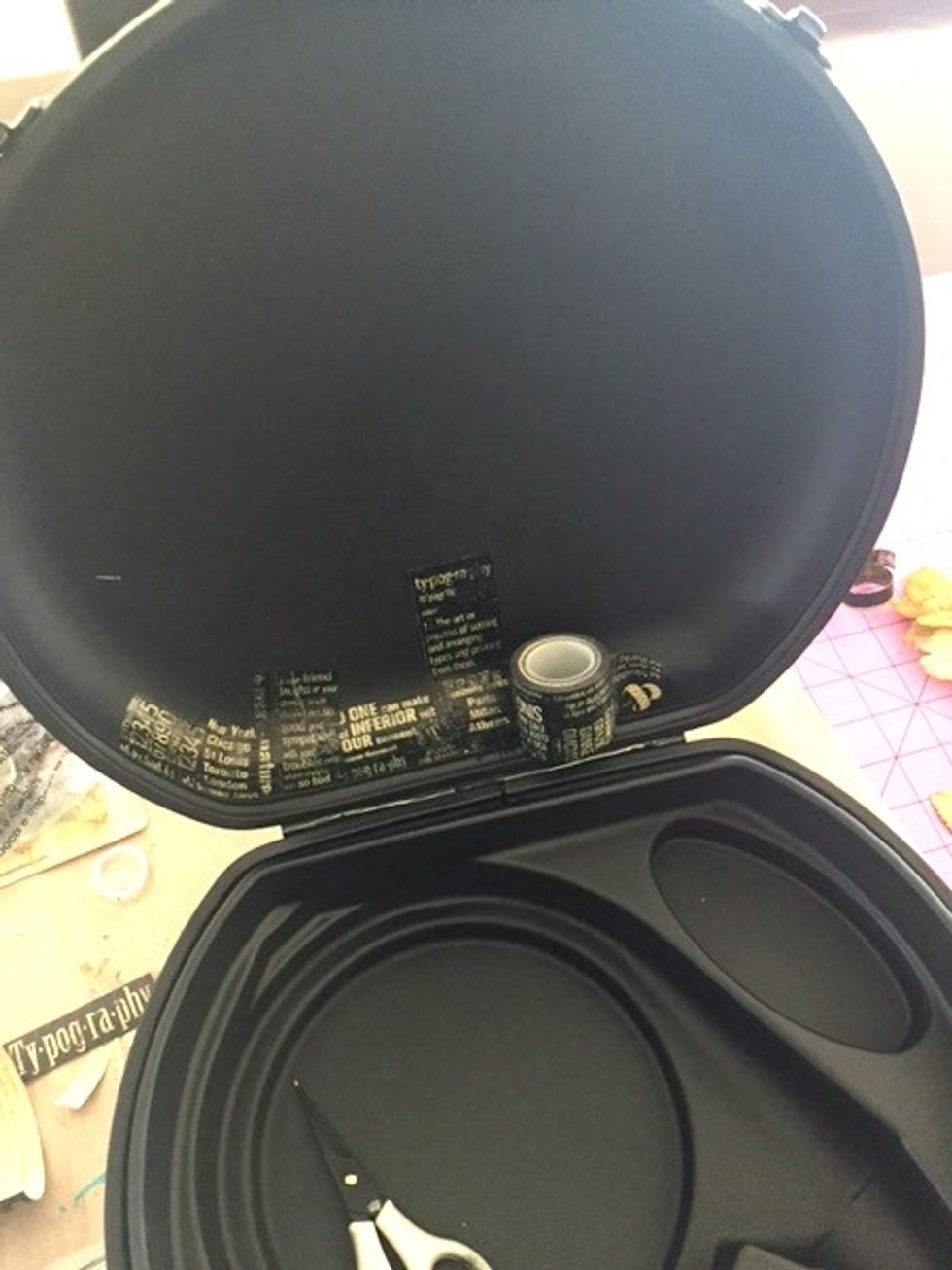 For the inside I use the Graphic 45 Washi Tape.. it matches perfect!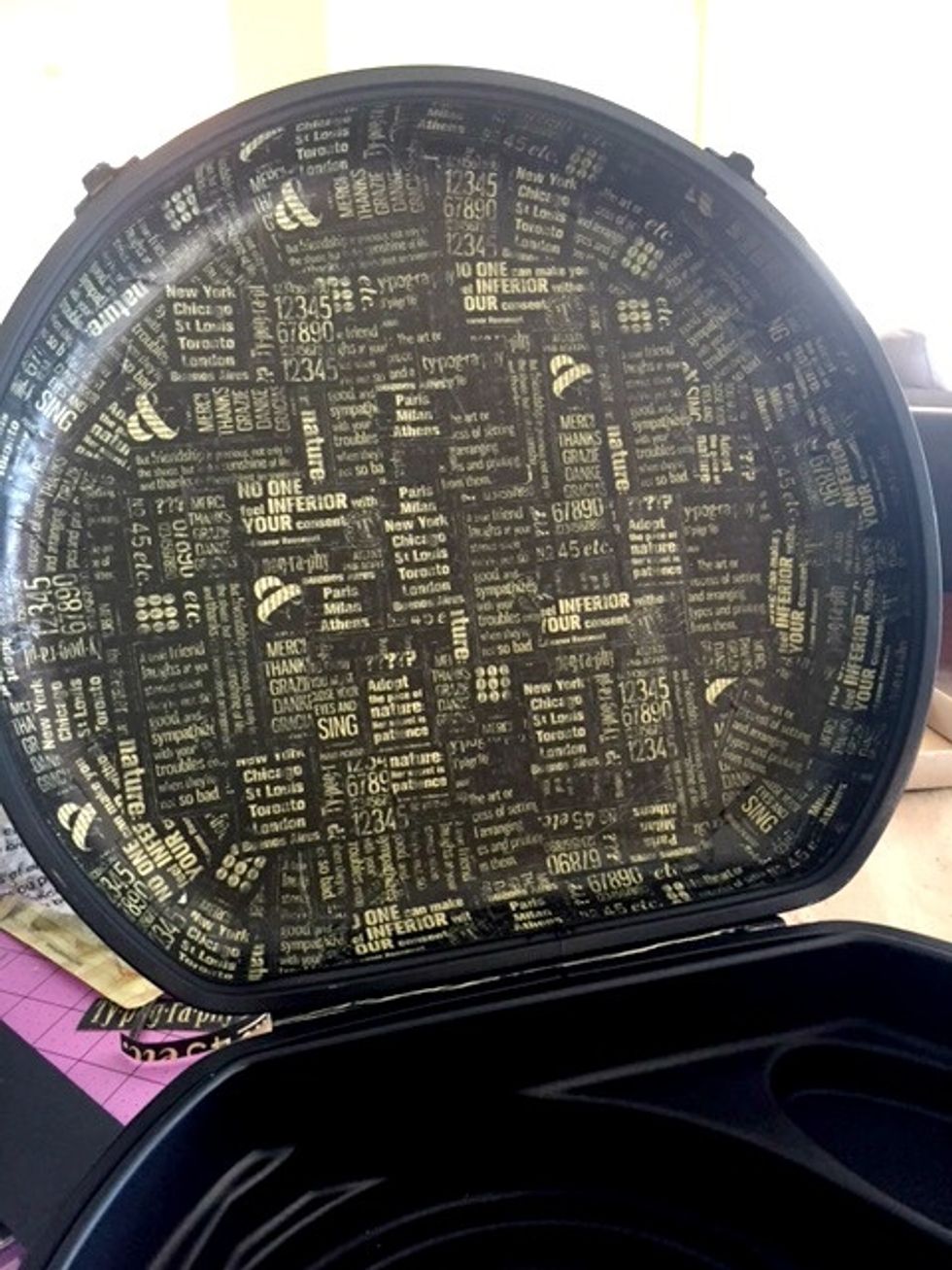 I just did the same as the decoupage.. I cut lots of pieces of washi tape.. and here is the result.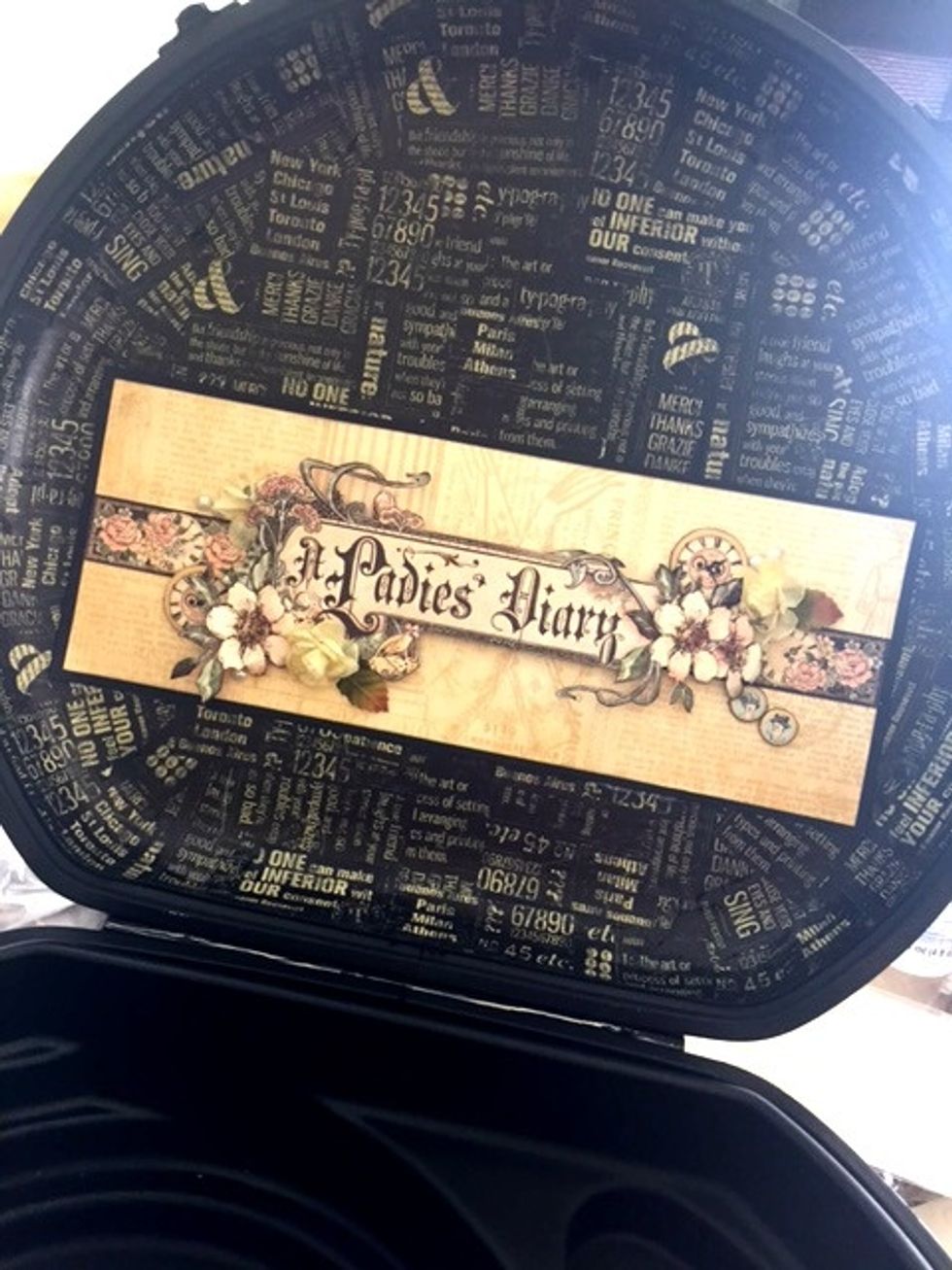 Interior Pocket: cut 1 piece of cardstock 11" x 3 1/2" and then score 1/2" each side. (This measures are for this specific suitcase) Then I decorate with A Ladies Diary Deluxe Collection.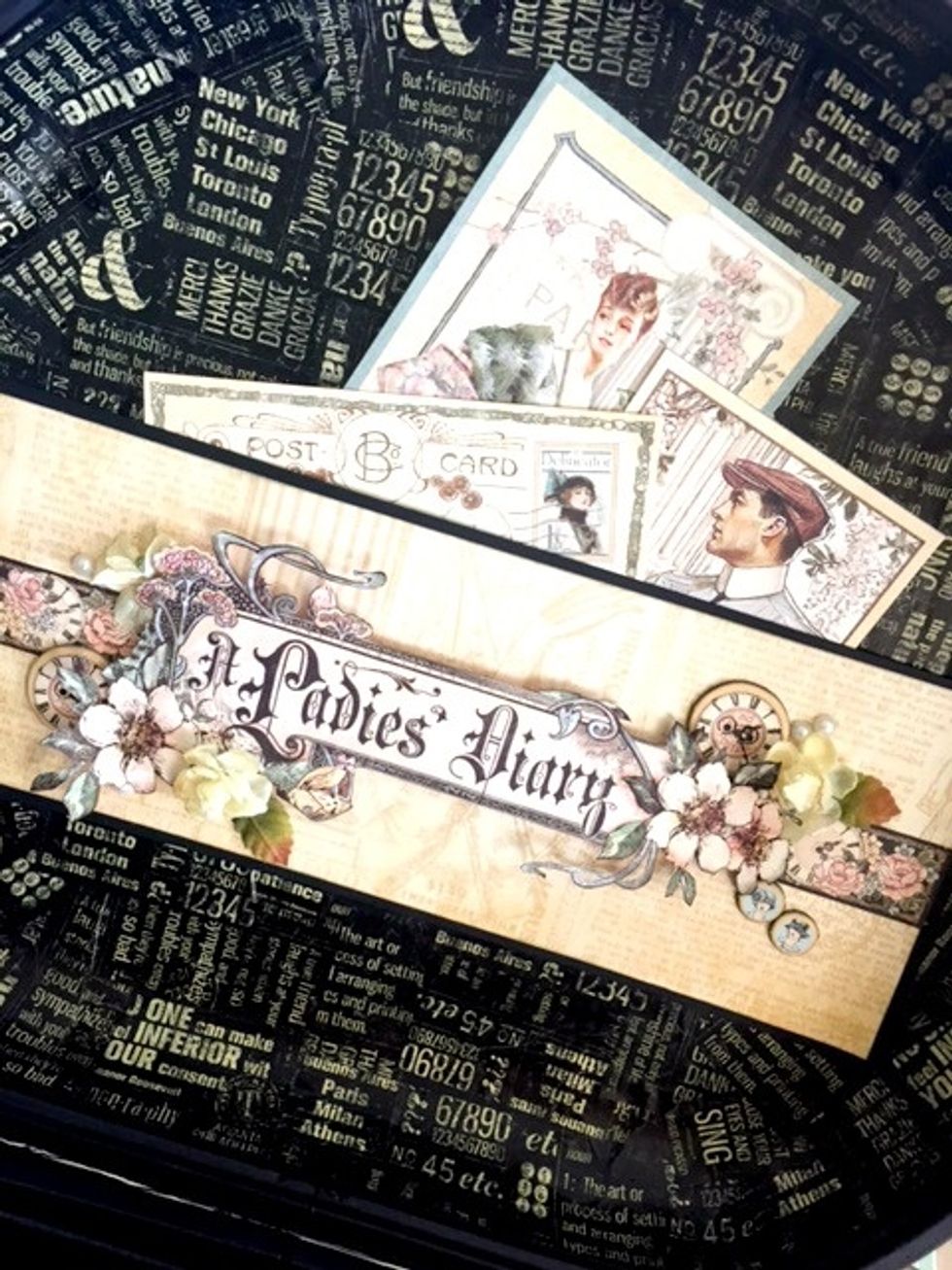 We can use the pocket to keep photos or cards..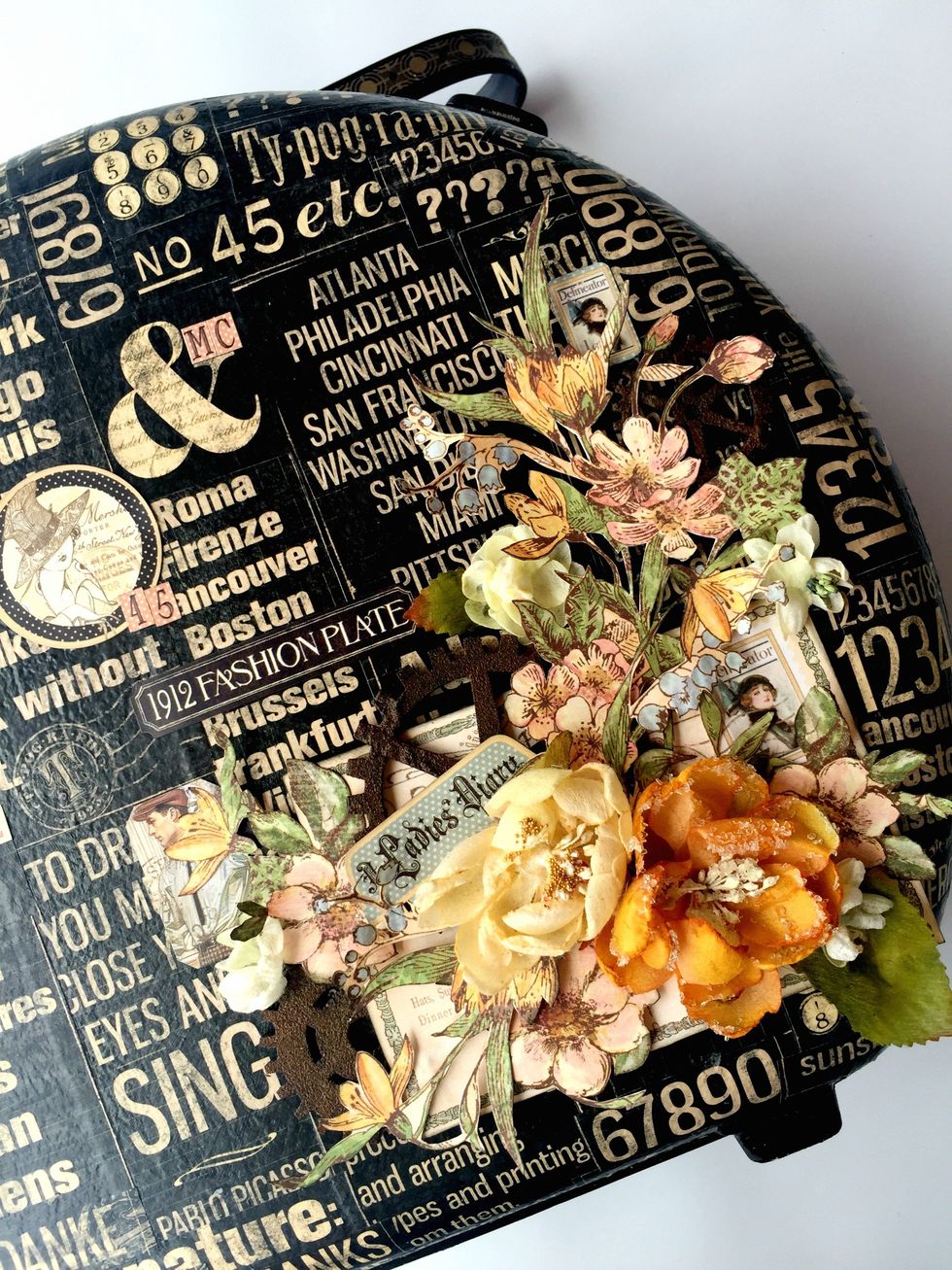 Now you can decorate as you like.. I use "A Ladies Diary Deluxe Collection" and two Petaloo Botanica Flowers.. Some Gears from my stash and now you have a brand new Vintage Suitcase!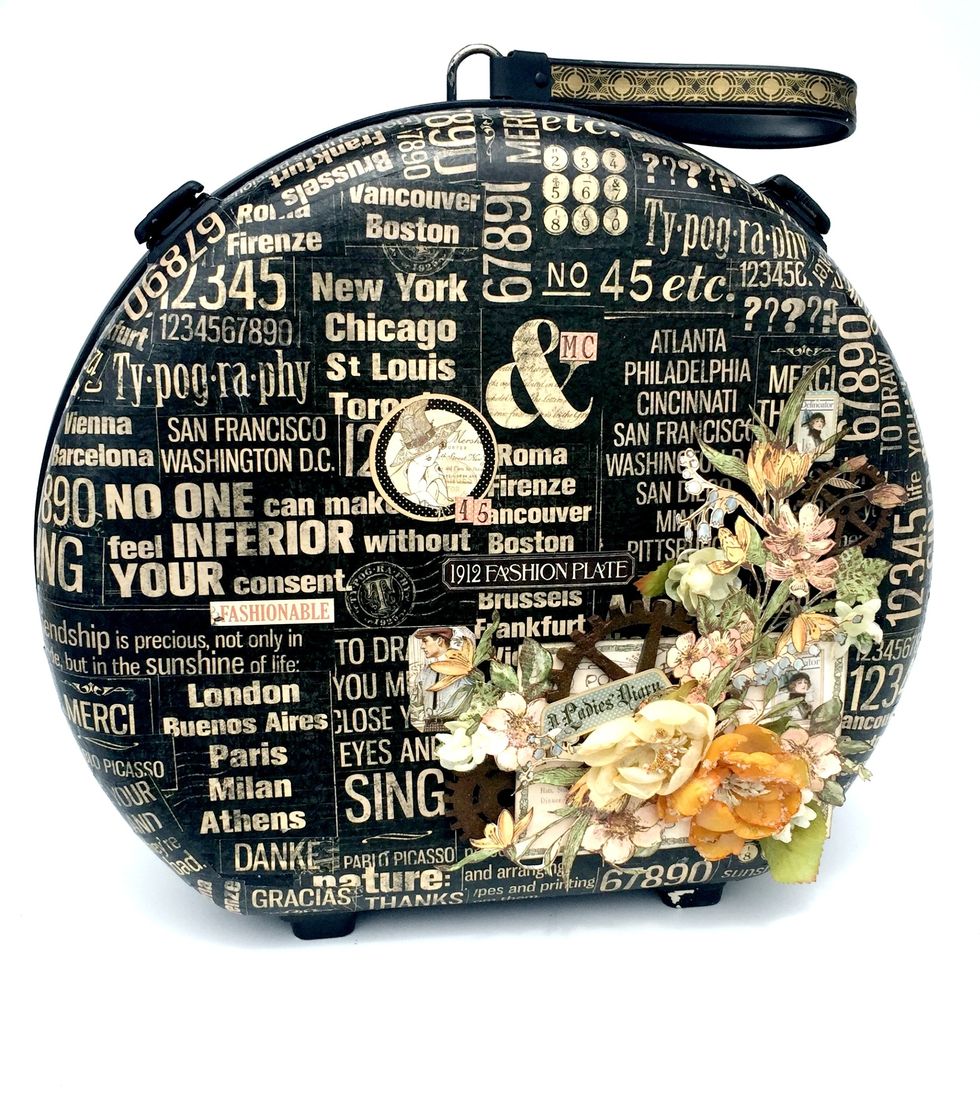 Brand New Vintage Round Suitcase.. Using Decoupage Technique with DIY Craft Paper (Quotes and Newsprint) from Graphic 45.
1.0 Vintage Hard Cover Round Suitcase
1.0 Graphic 45 DIY Craft Paper - Quotes and Newsprint
1.0 A Ladies Diary Graphic 45 Deluxe Collection
1.0 Graphic 45 Washi Tape
1.0 Mod Podge
1.0 Black Spray Paint
1.0 Petaloo Flowers Botanica Collection - Sienna
1.0 Wood Gears from my stash