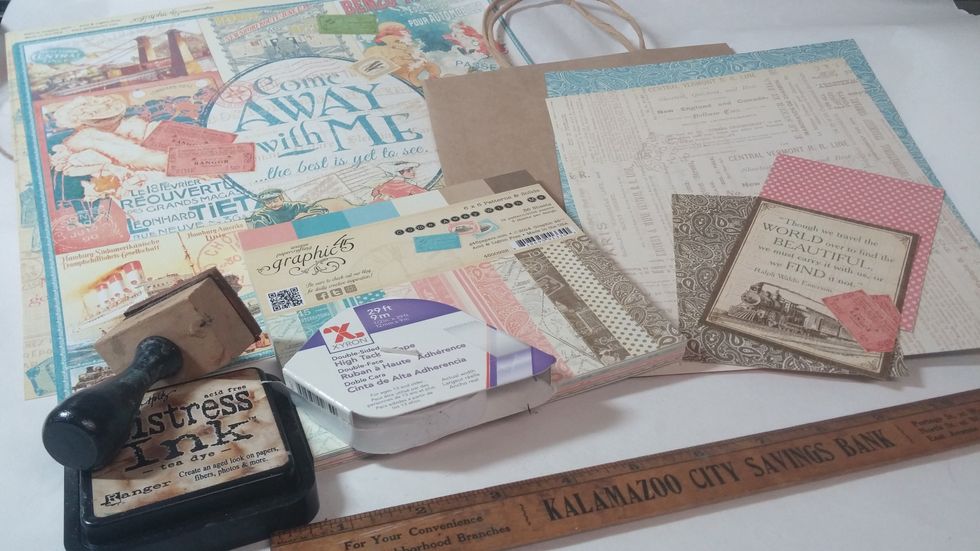 Gather your supplies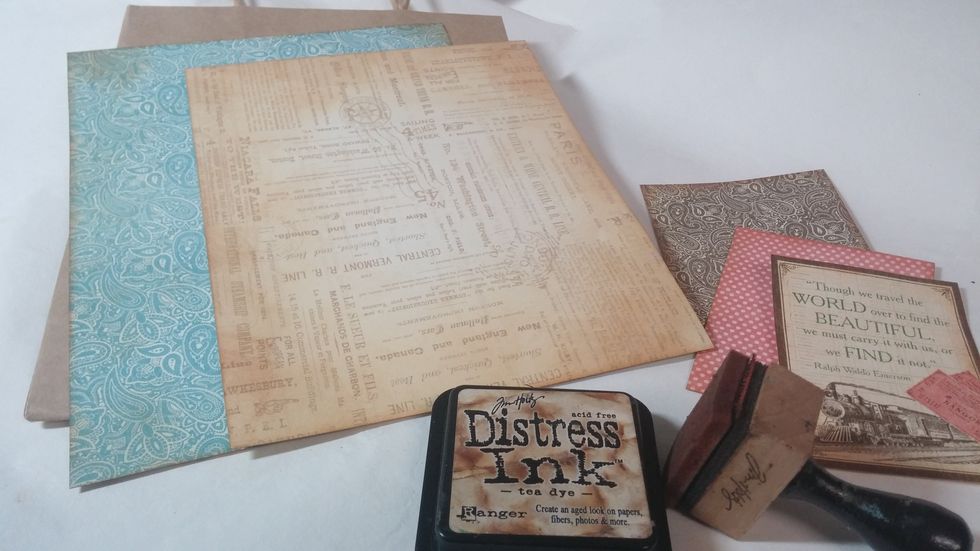 Cut your paper and ink the edges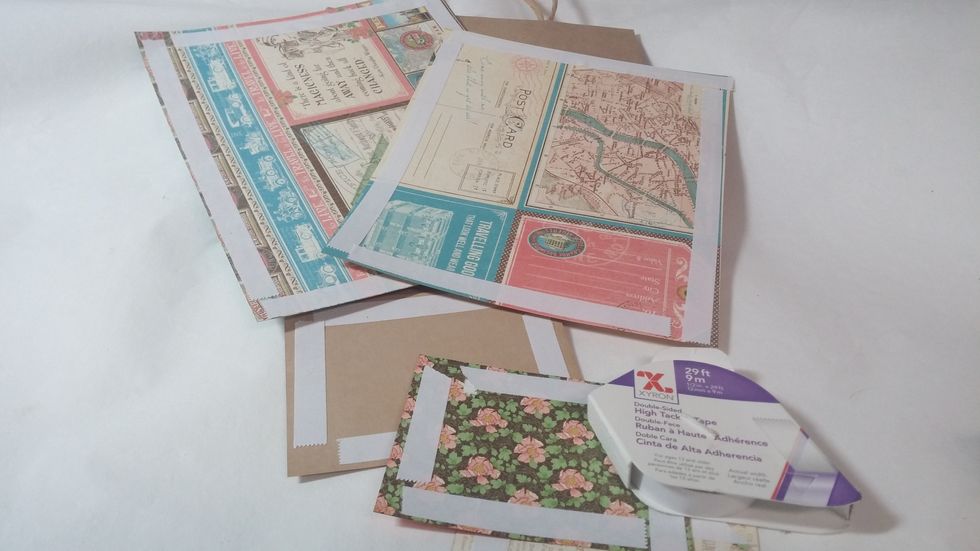 Add double sided tape to the back of your paper pieces.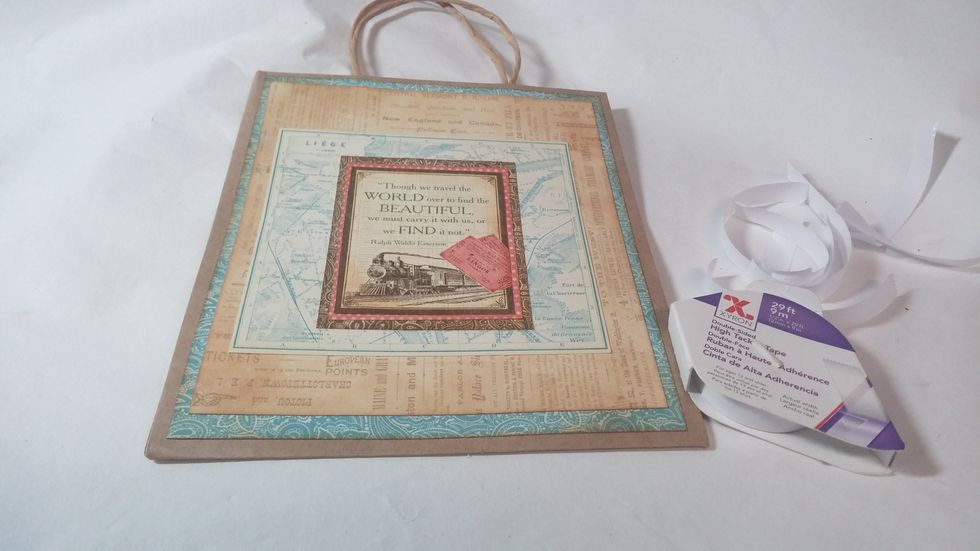 Layer your papers. Use contrasting colors to create interest with each layer.
Create a gift tag with twine and paper. I also reinforced the hole with an eyelet.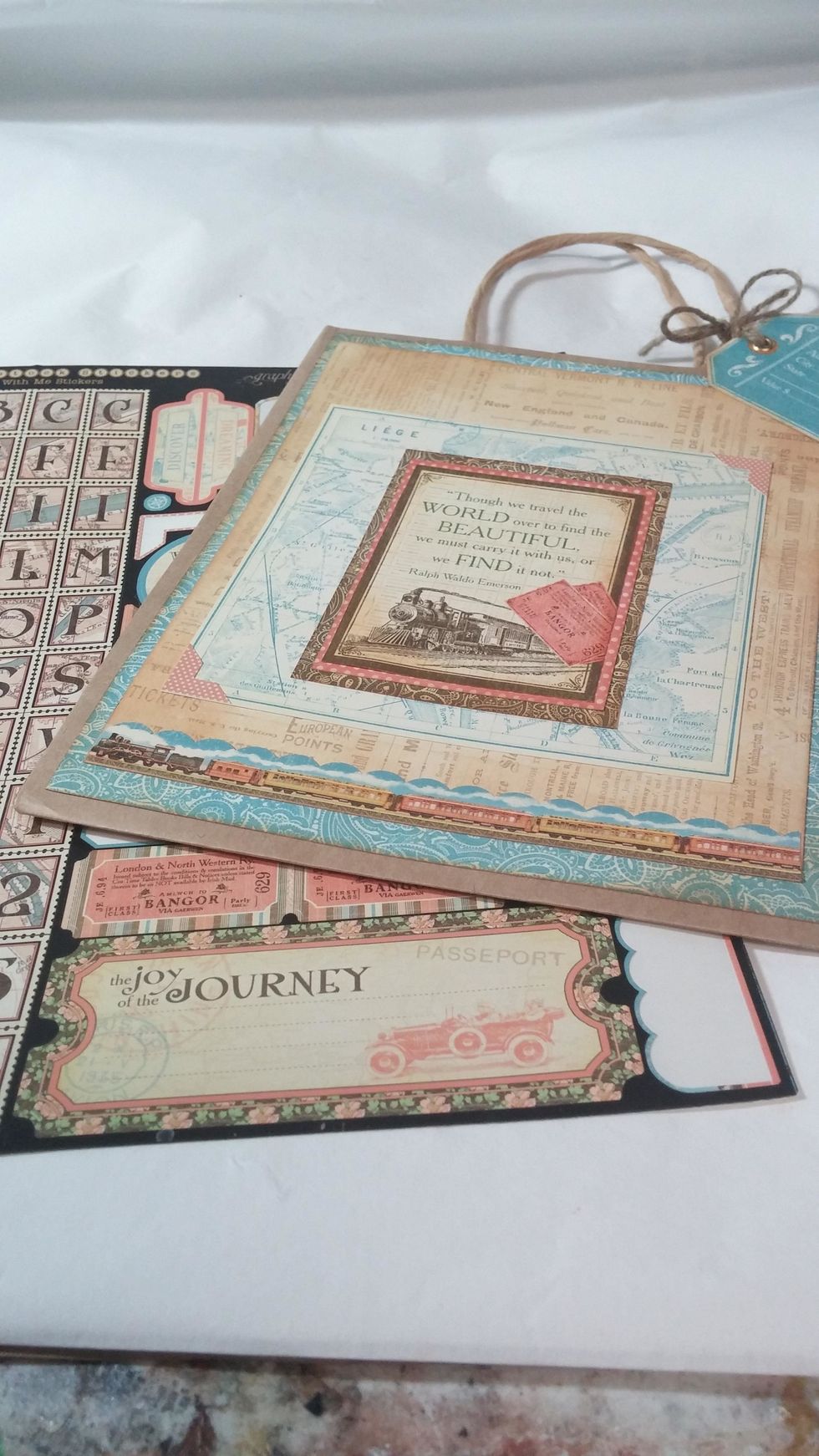 For interest I added a few Graphic 45 stickers too.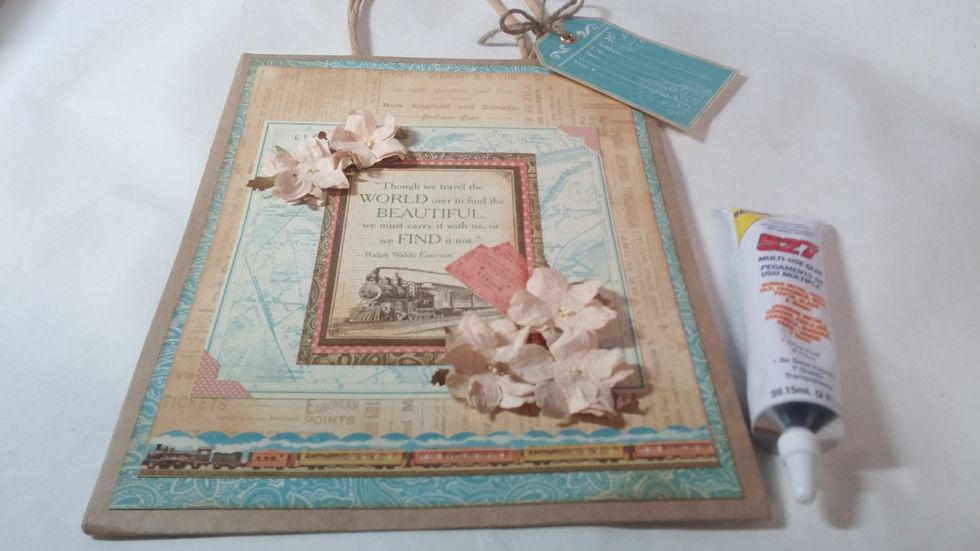 To include a bit of texture I included a few flowers. Odd numbers always work best!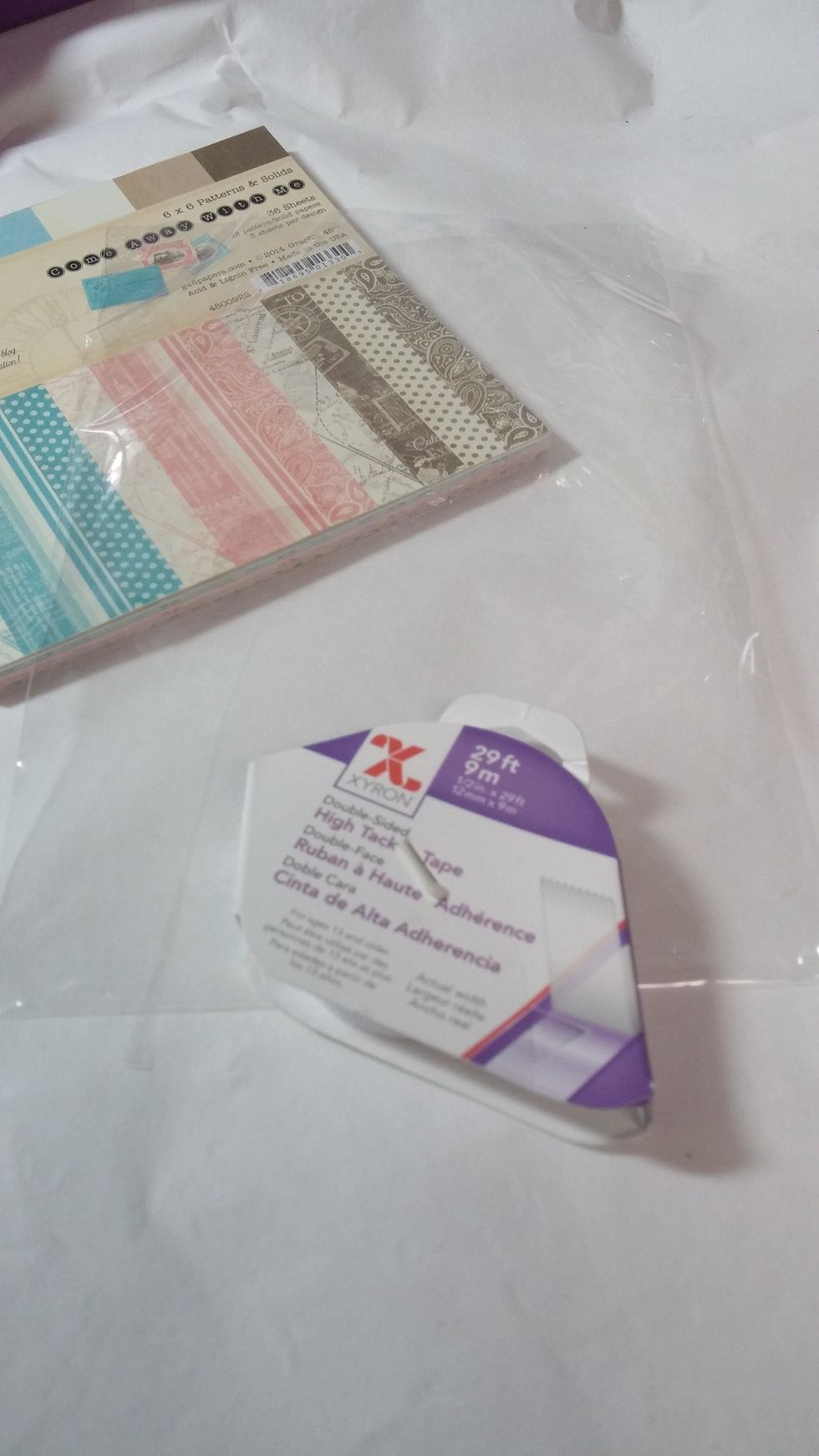 Use a piece of recycled packaging to make a pocket for your card.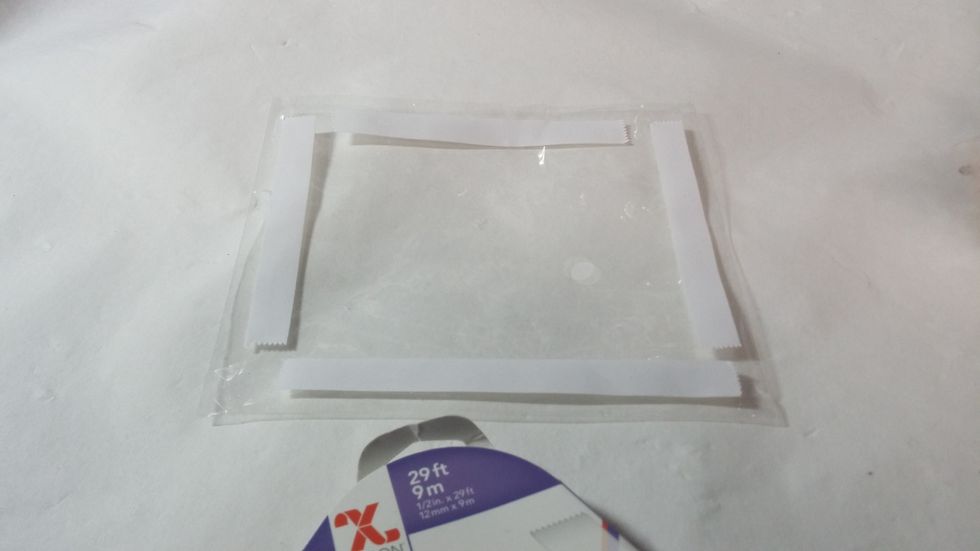 Again, double sided tape did the trick!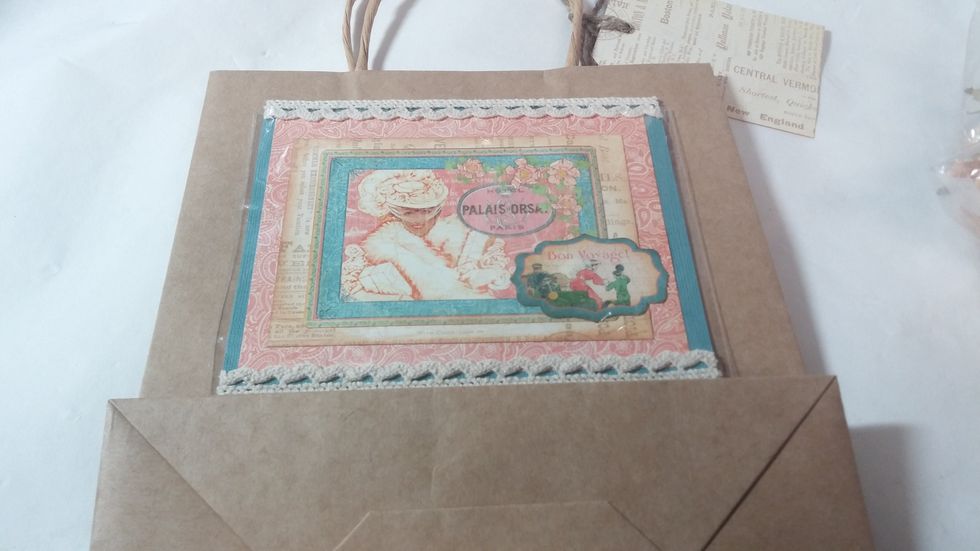 Adhere your cellophane pocket to your bag for a clever way to add your card to the gift bag.
Your upcycled bag and card are now ready for gift giving!
Kraft Gift Bag
Come Away With Me paper
Flowers
Xyron double sided tape
Distress Ink
Recycled Packaging
Twine
Come Away with me Stickers