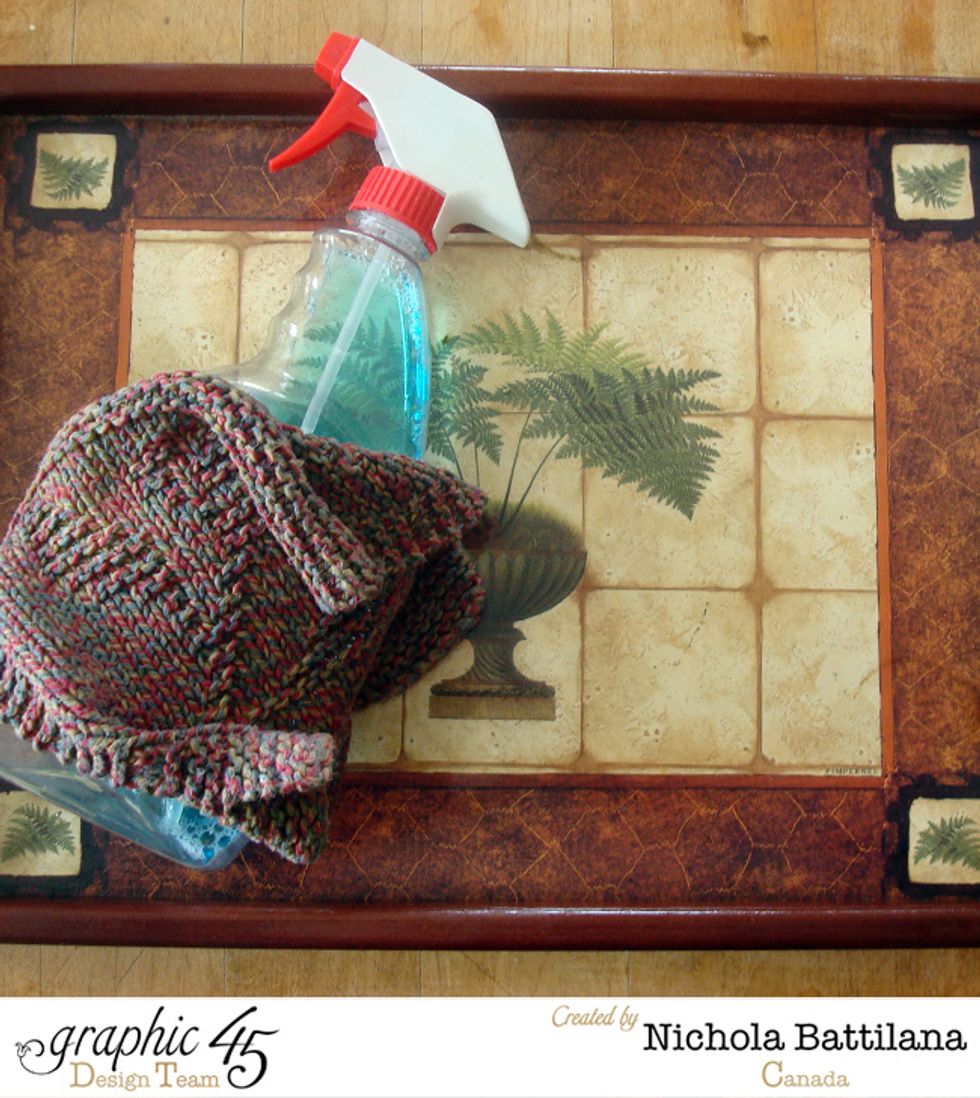 Clean the tray to remove all dust and grease.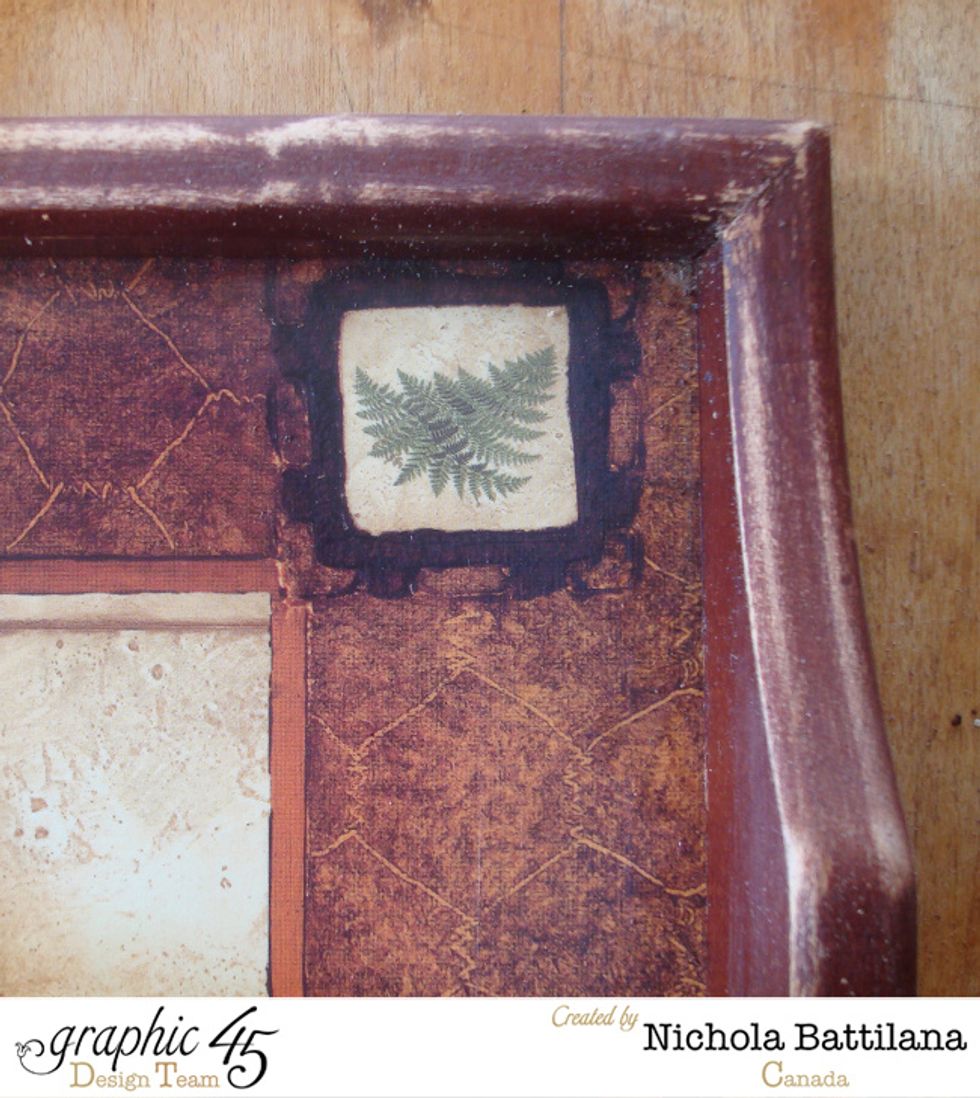 Sand all areas to be painted/glued this helps the paint to adhere to the surface. Be sure to wipe away the dust when done!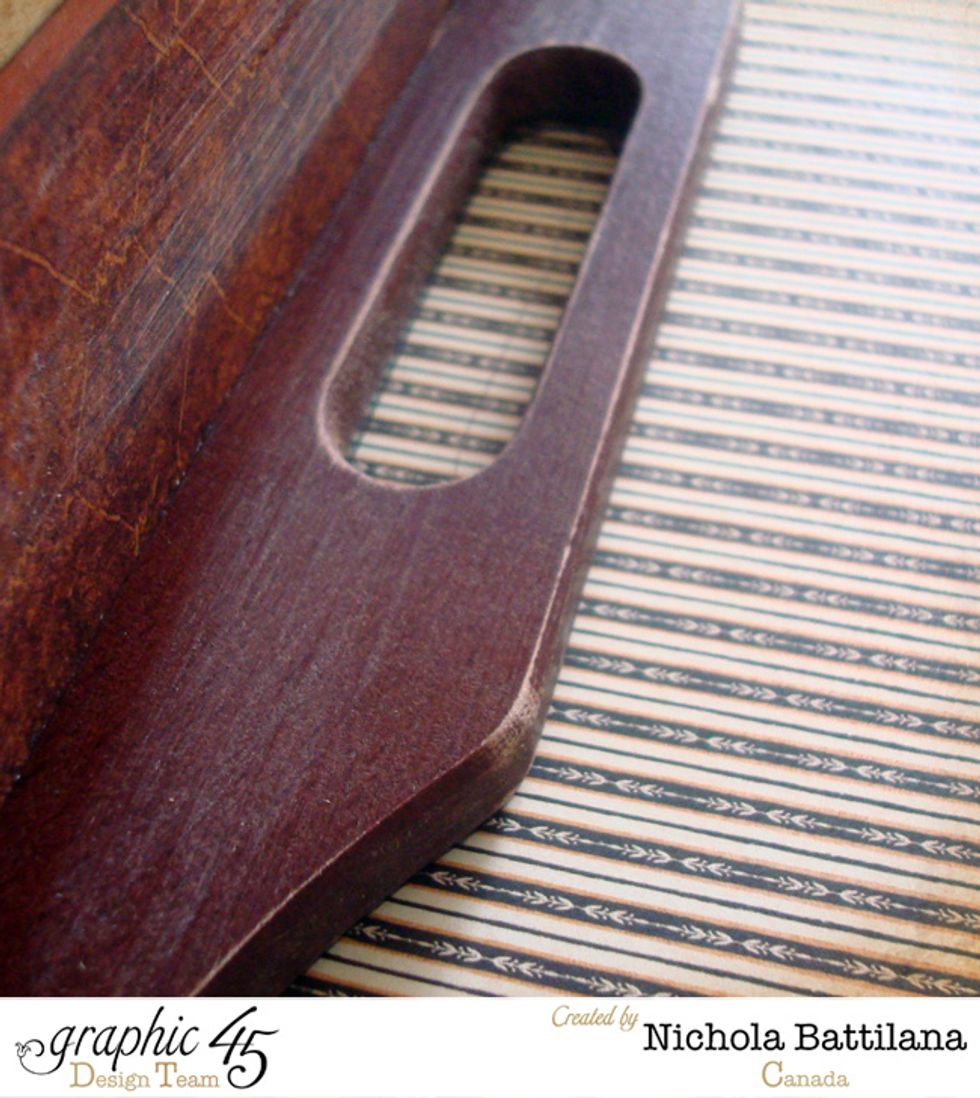 Create a template by tracing the object you are covering. I've used G45's Eerie Tale: Enchantment.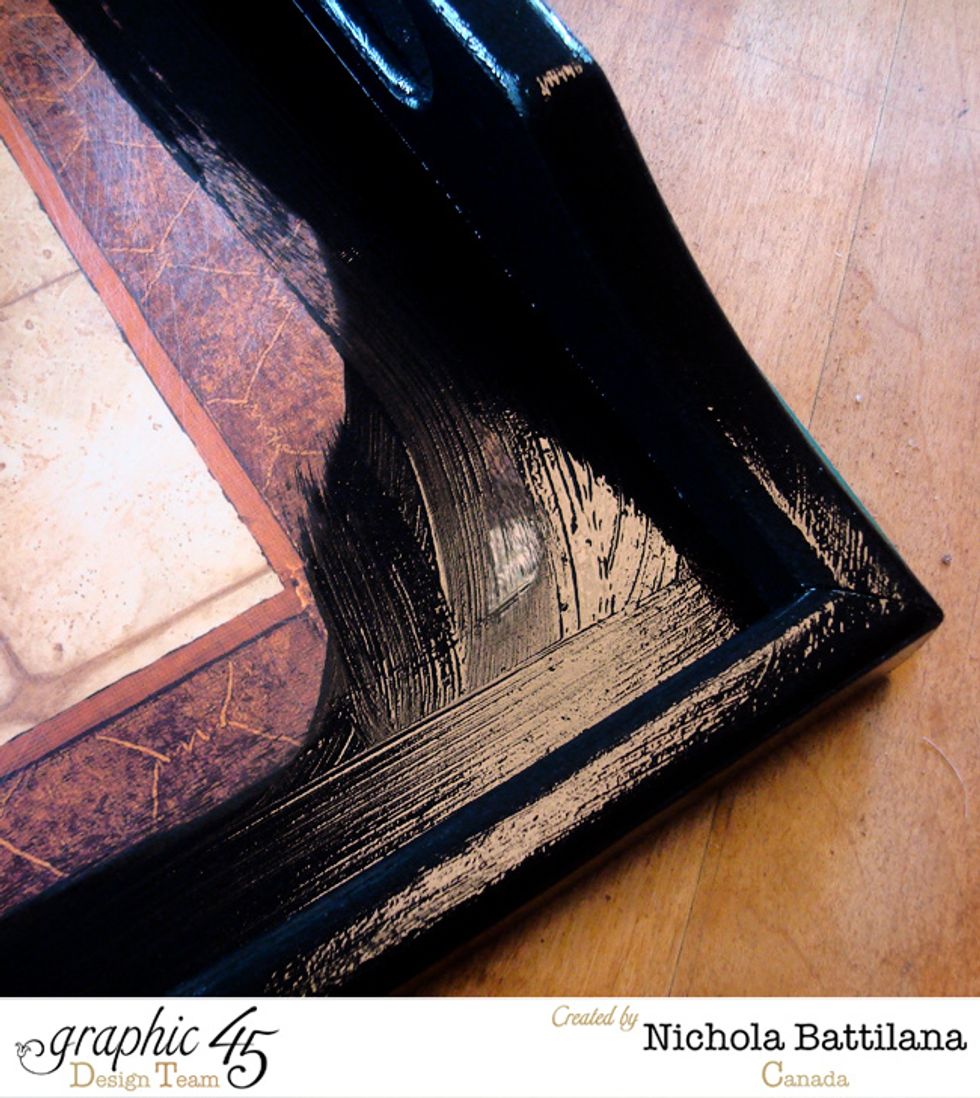 Paint the tray with black acrylic. You don't need to cover the entire surface, but extend the painted area slightly to help hide any wobbly edges.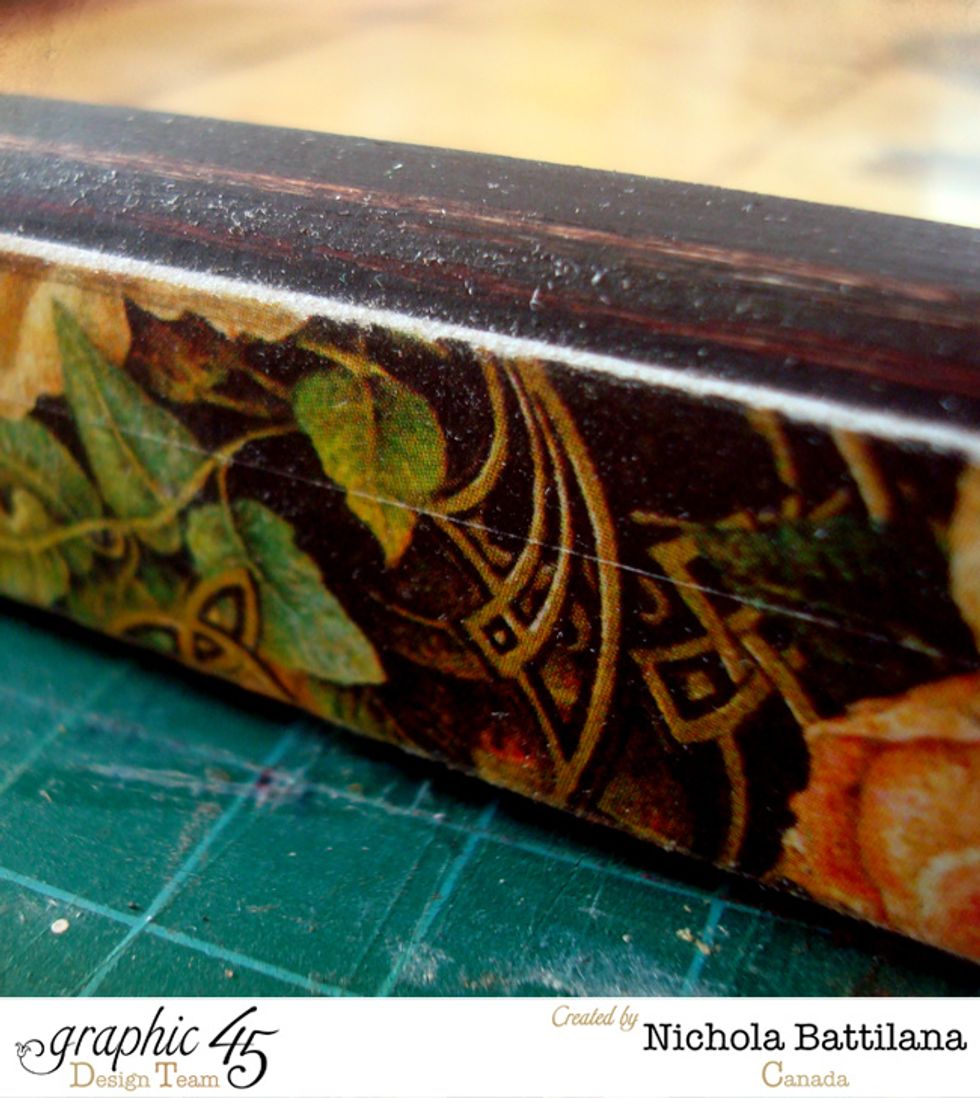 When the paint has dried I apply the template pieces I created from G45's Eerie Tale, Enchantment to the outside edges. When the glue dries I sand all of the edges. (I don't mind the distressing.)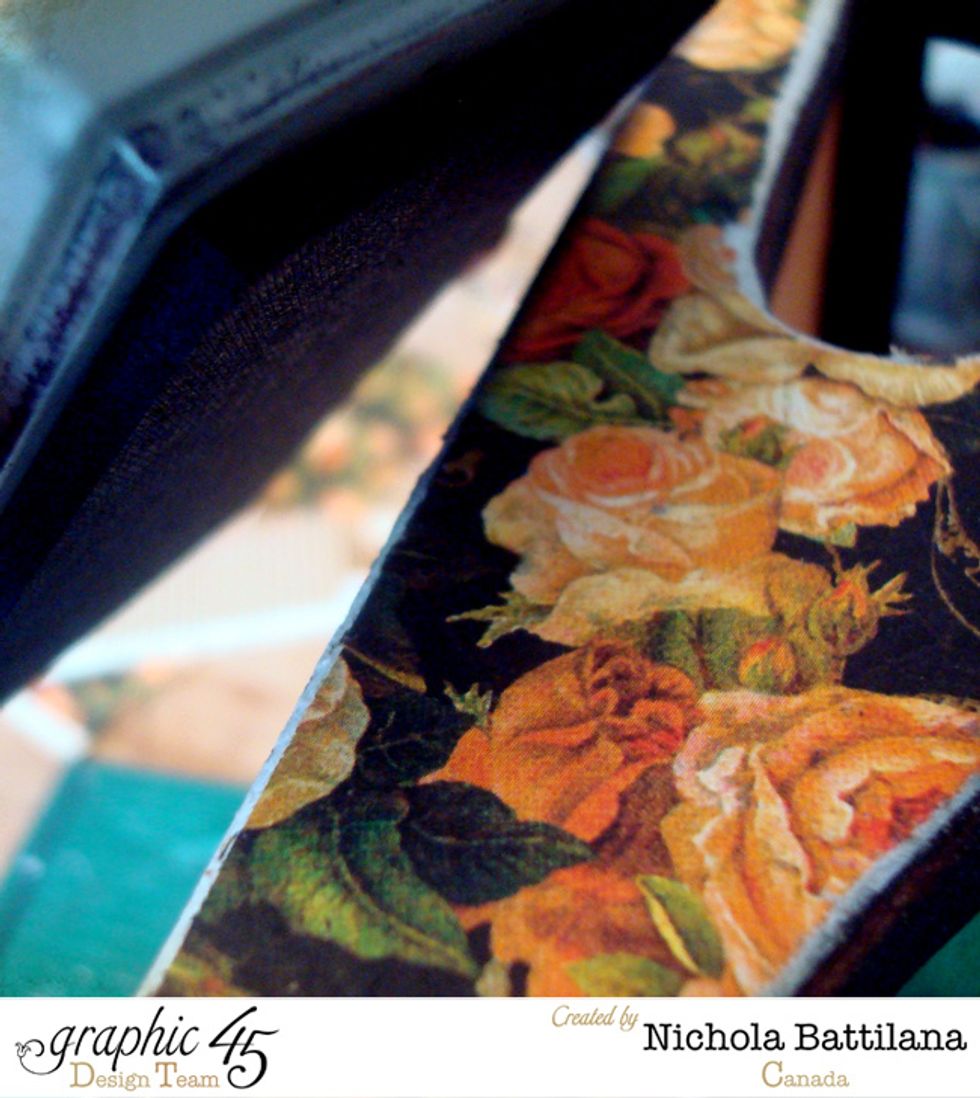 To hide the sanded edges I run a black ink pad against them.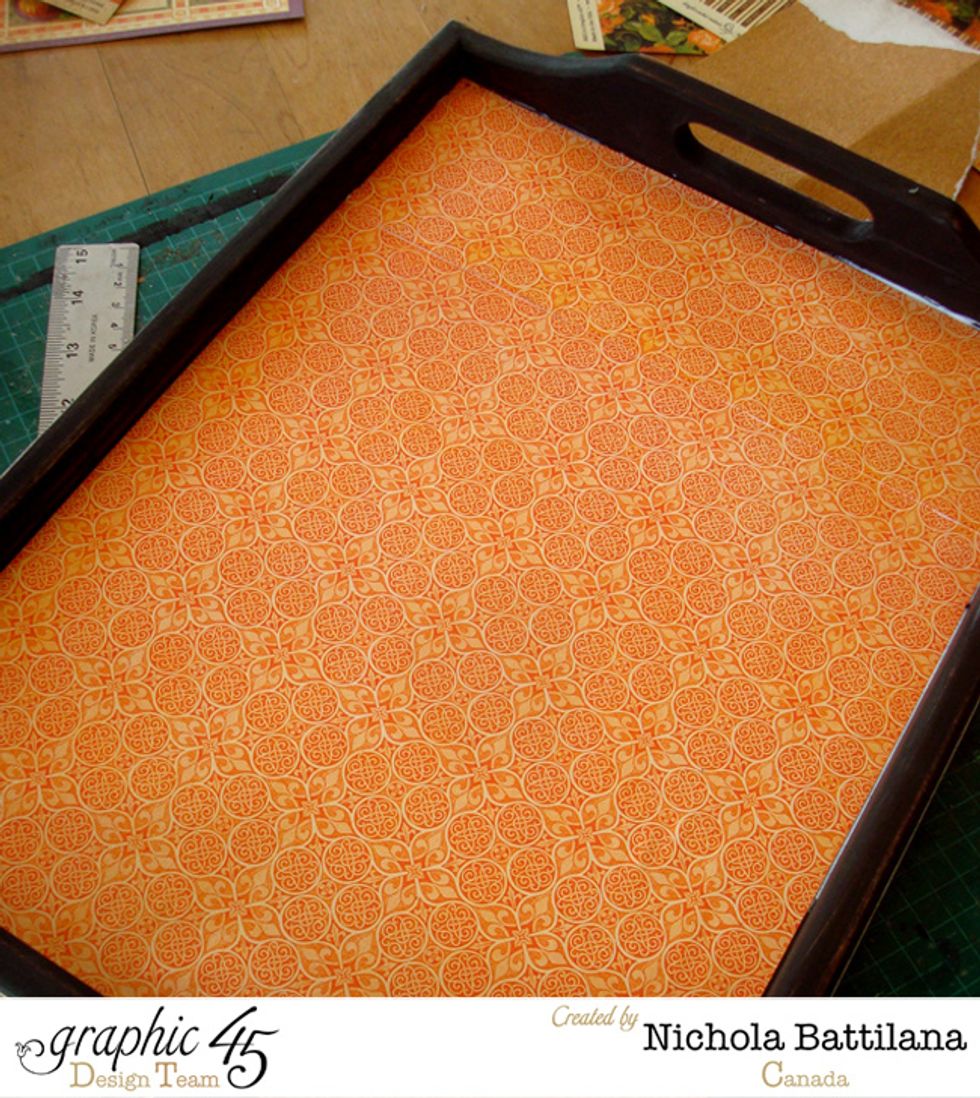 I cover the inside of the tray with G45 An Eerie Tale: Grand Illusion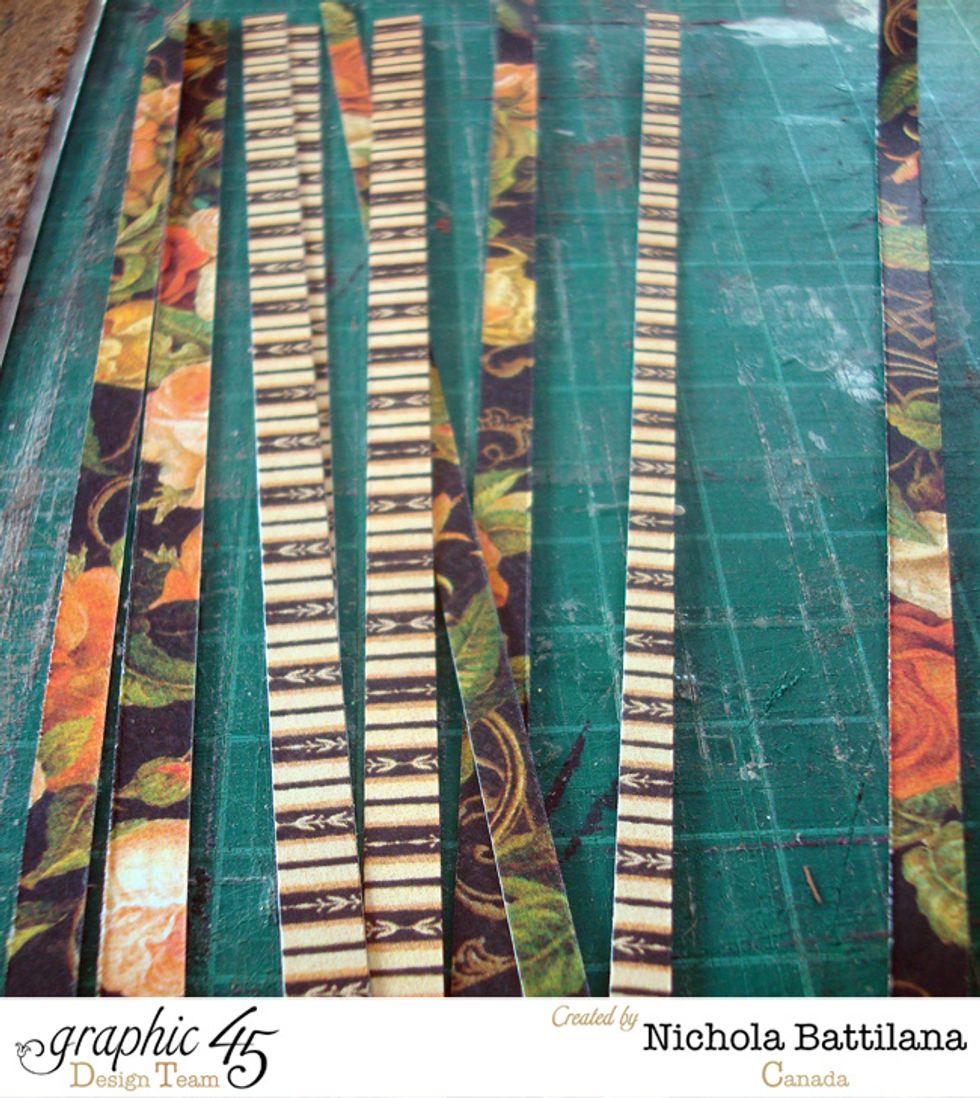 I cut strips from An Eerie Tale: Enchantment .25" wide.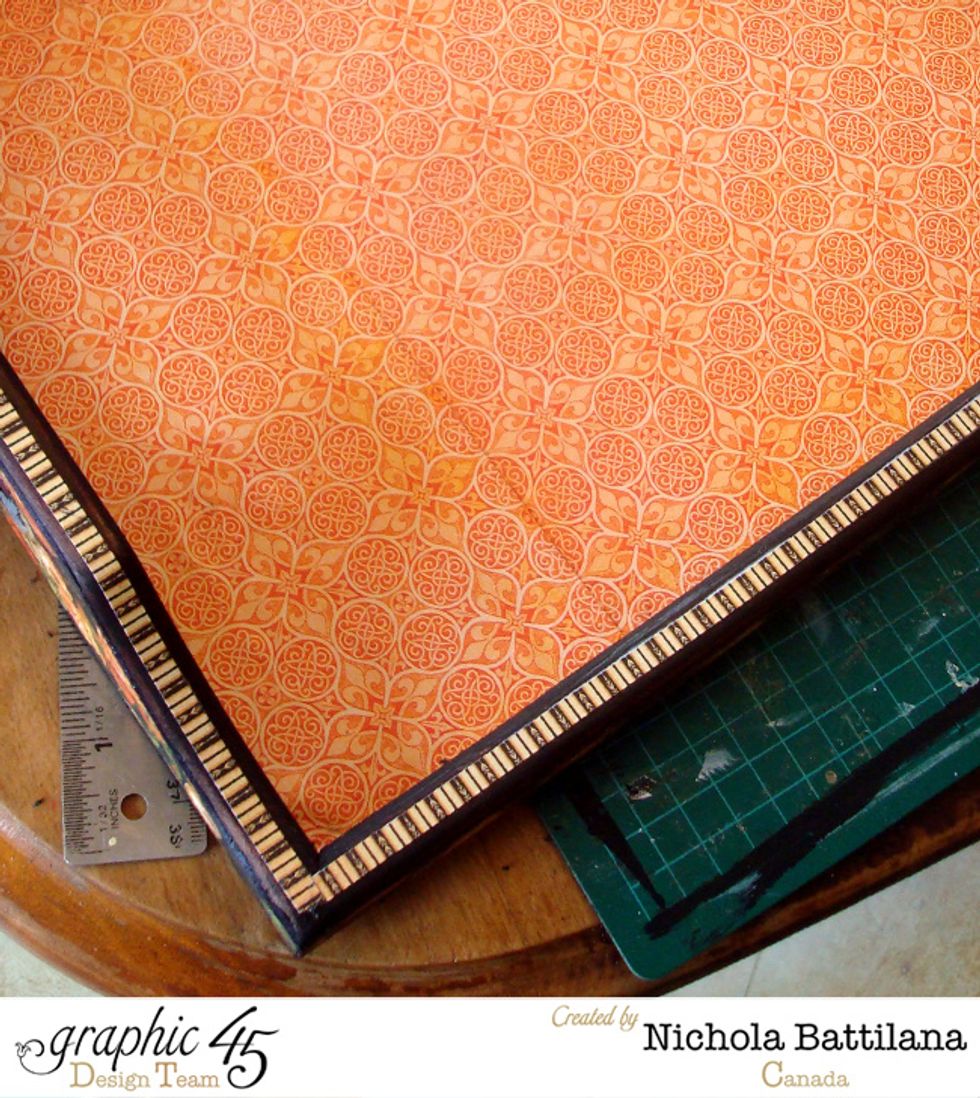 I trim all around the top edge of the tray with the cut strips with white tacky glue.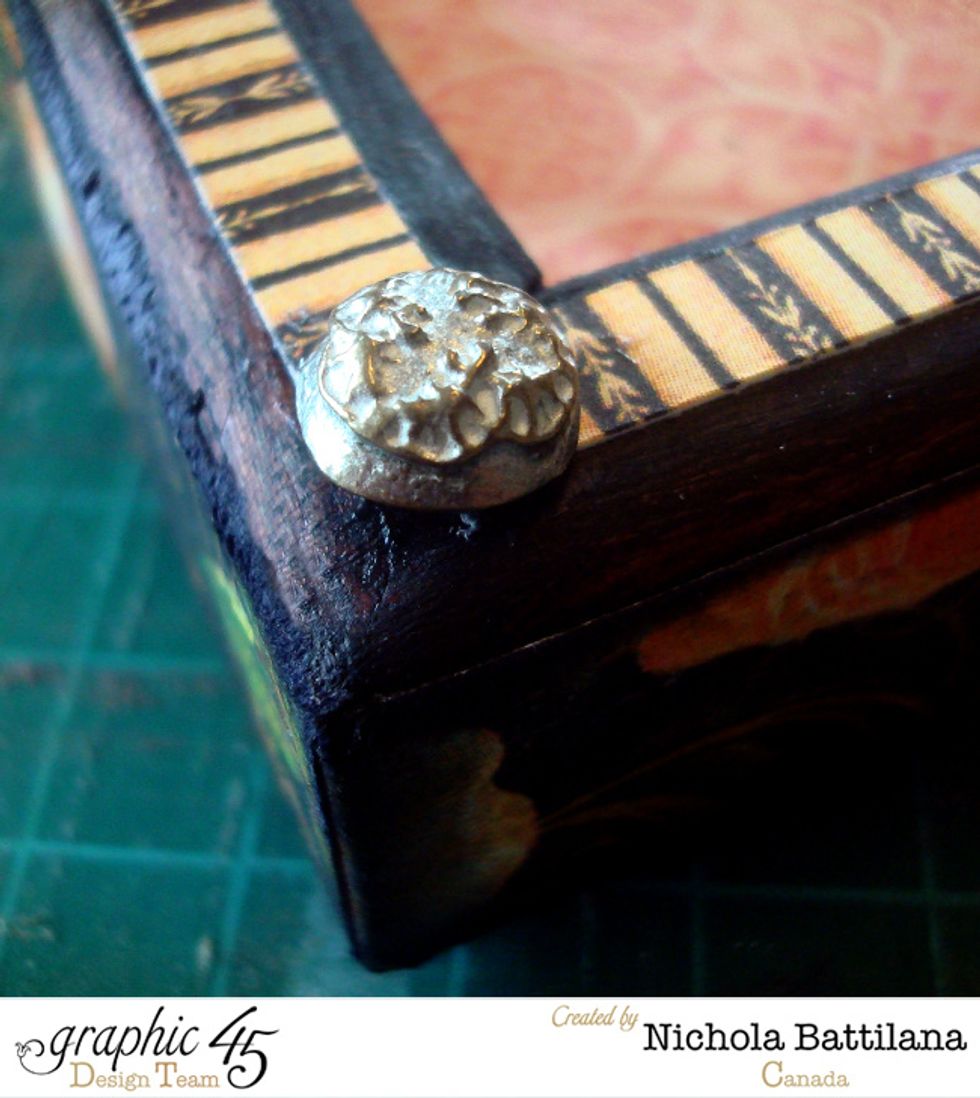 I add Shabby chic Ornate Brads to the corners to finish them off.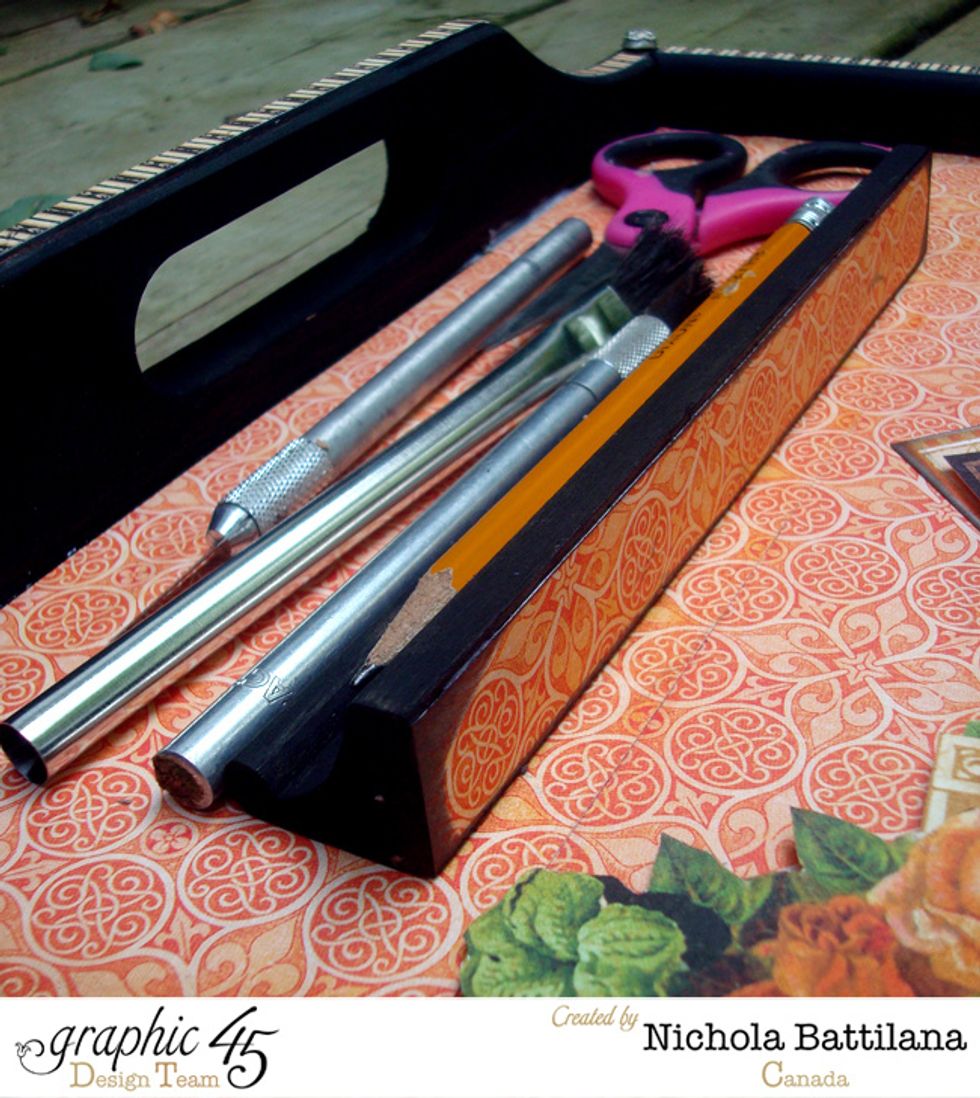 Finally, I paint a Scrabble tile holder black and trim the flat edge with same paper that covers the bottom of the tray. I affix this into place to help keep my tools from rolling around the surface.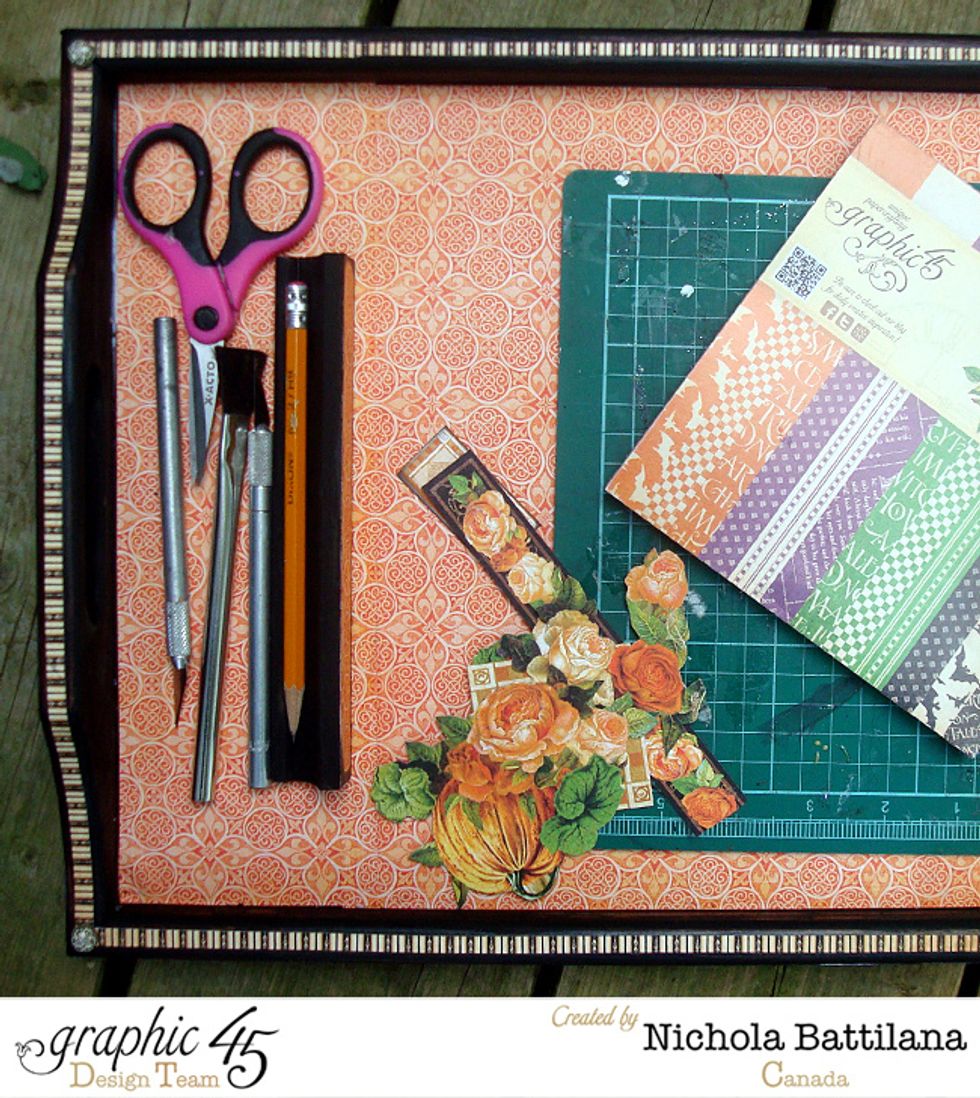 Now, grab your favourite Graphic 45 papers, a pair of sharp scissors and fussy cut just about anywhere!
Graphic 45 - Eerie Tale - Enchantment
Graphic 45 - Eerie Tale - Grand Illusion
Graphic 45 Shabby Chic Ornate Metal Brads
Black Acrylic Paint
White Tacky Glue
Sandpaper
Thrifted tray
Scrabble tile holder (optional)