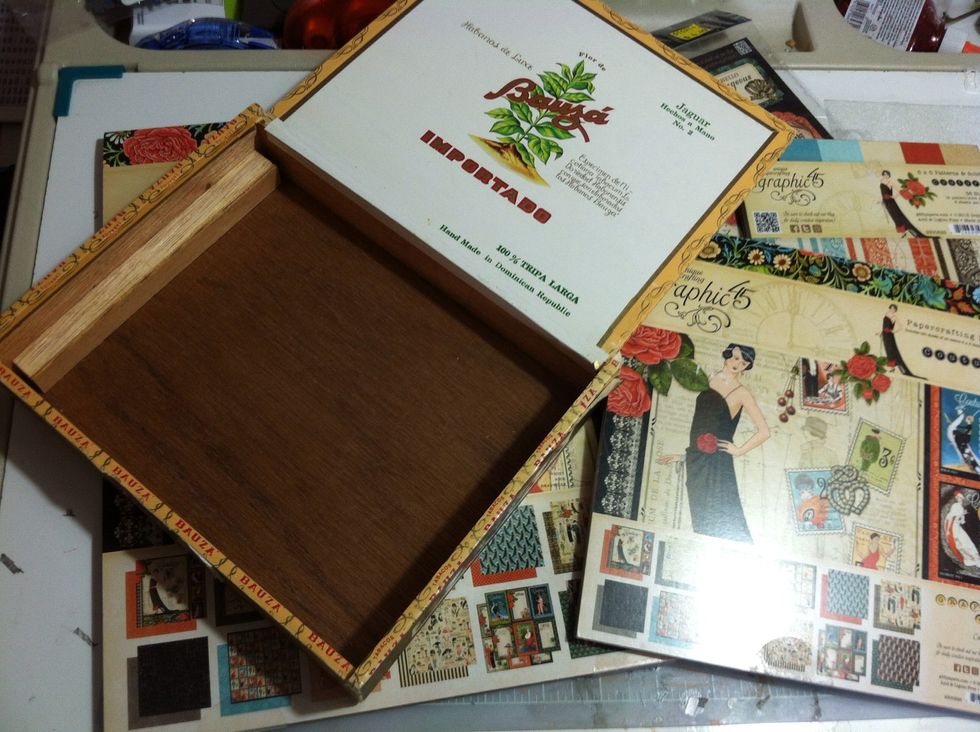 When I found this old wooden cigar box in a local thrift shop I wanted to give it a new life by altering it with Graphic45 Couture.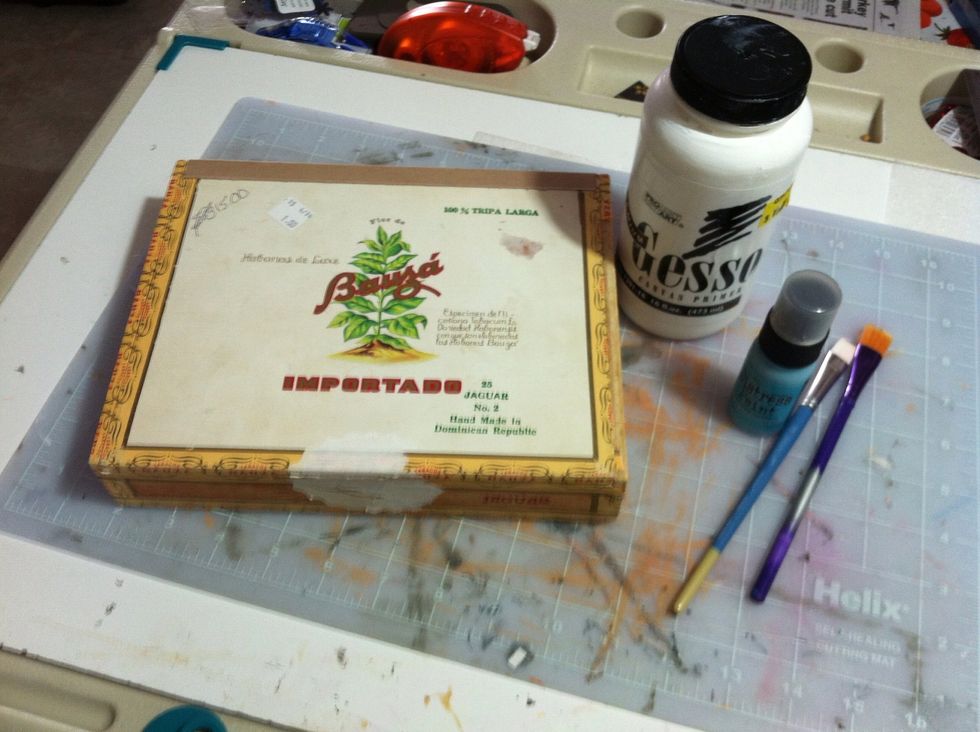 After removing loose paper from the box I had to make a new hinge with craft card stock glued to the lid and back of box. I applied Gesso on the entire box inside and out.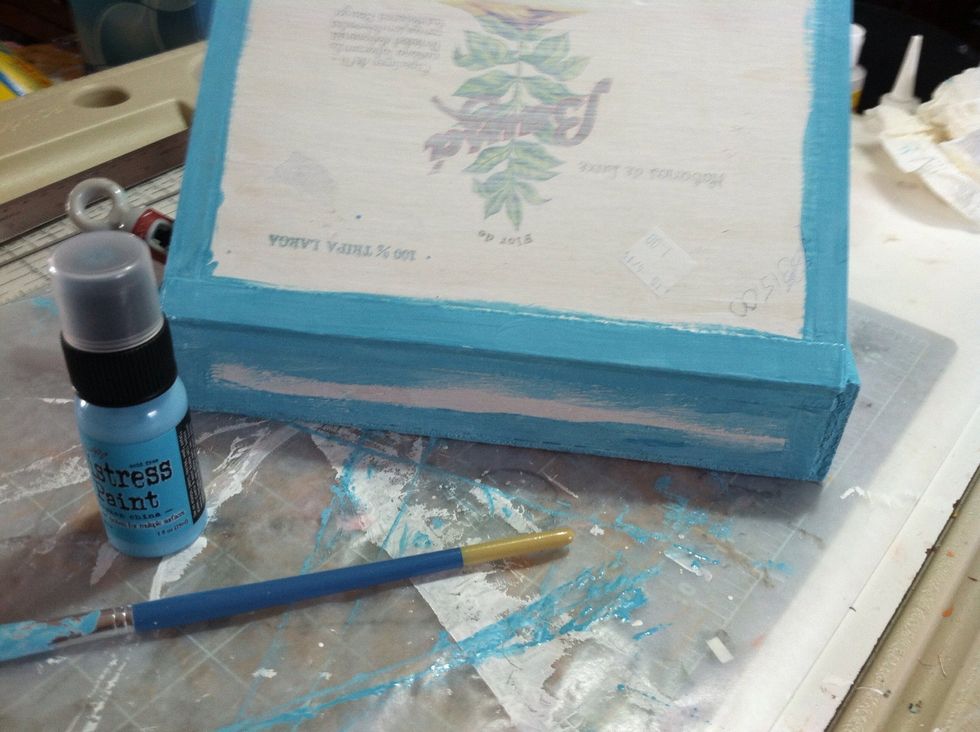 Broken China Distress Paint is only needed on the edges that might show because the box will be covered with paper.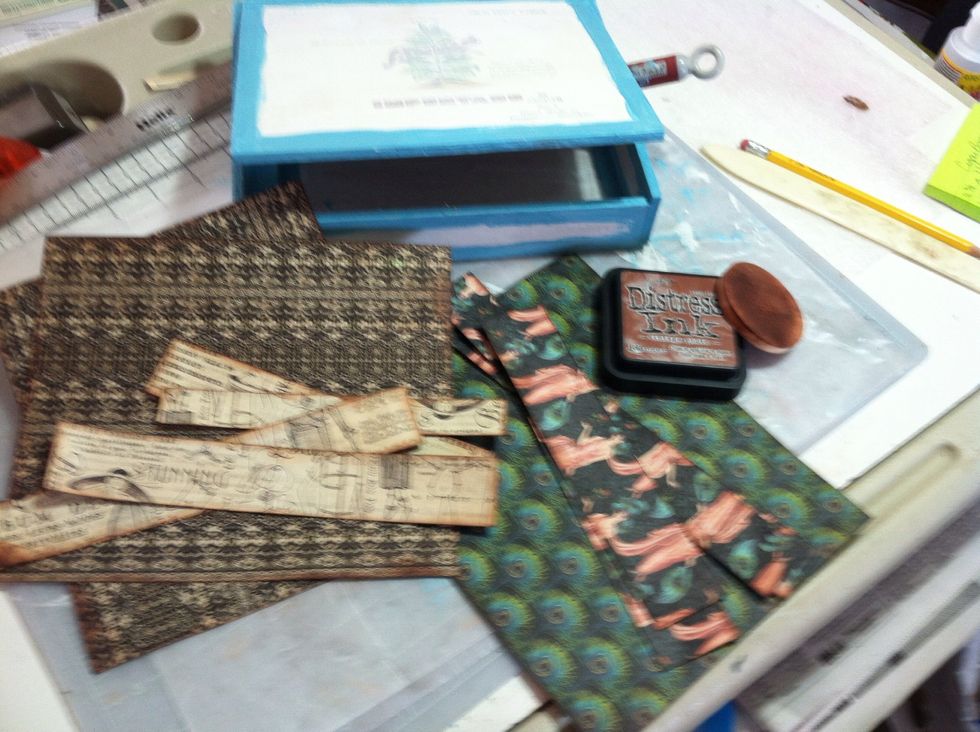 I chose papers from both the 12x12 and 8x8 pads. They were cut to size and distressed with Vintage Photo. I used a foam makeup sponge to apply the ink.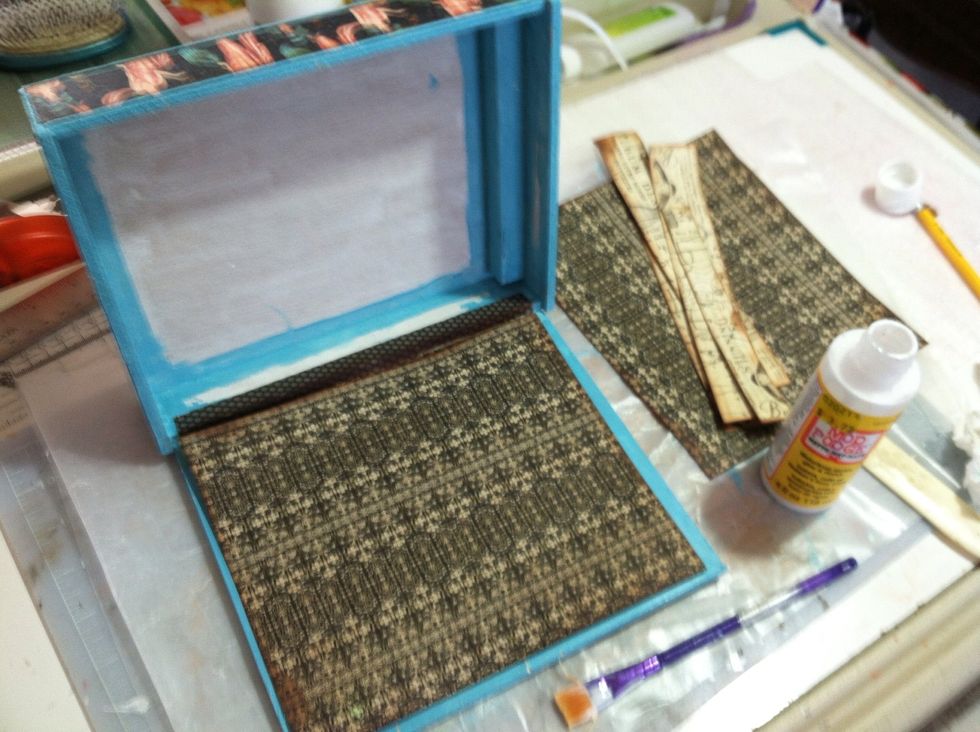 Using Matte Mod Podge, adhere the papers to the box.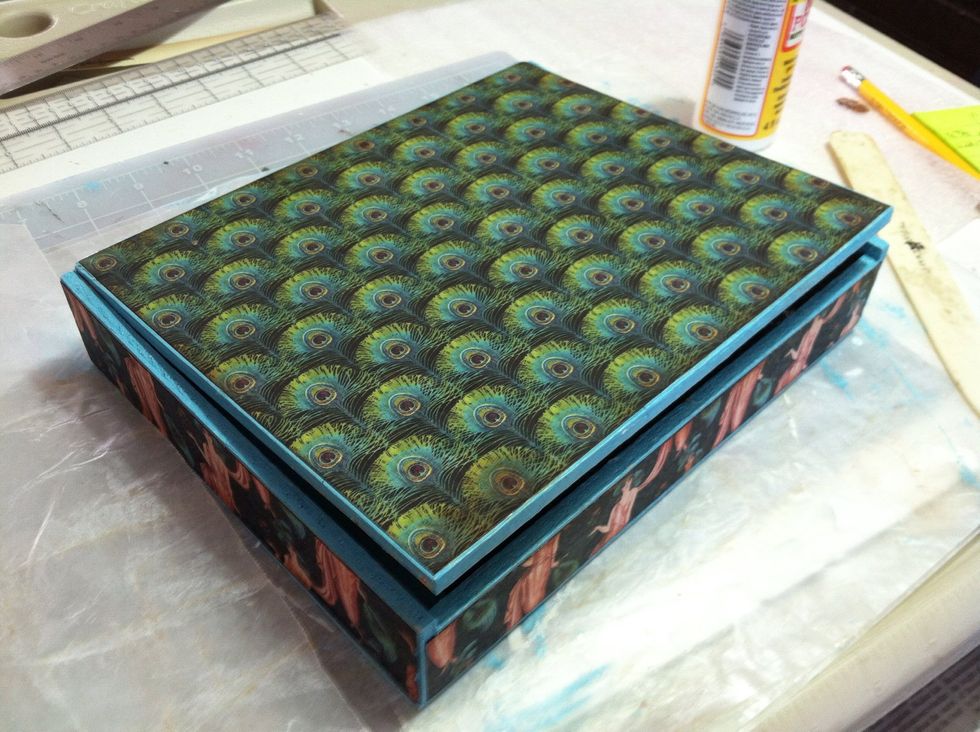 I sealed the paper with a coat of Mod Podge Glossy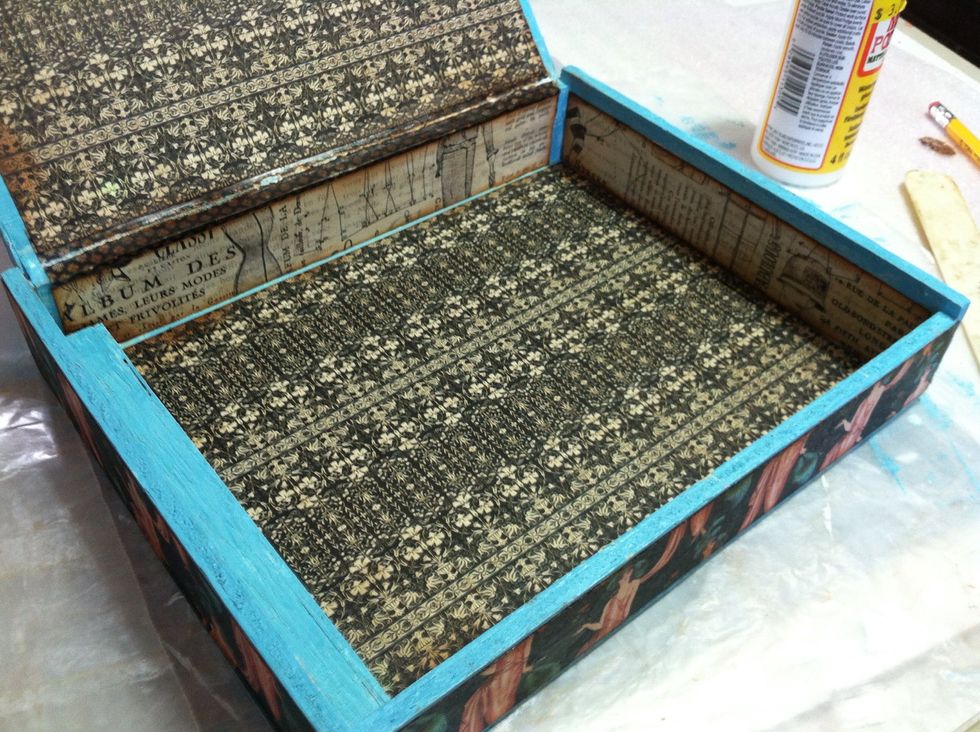 Here is the inside after sealing.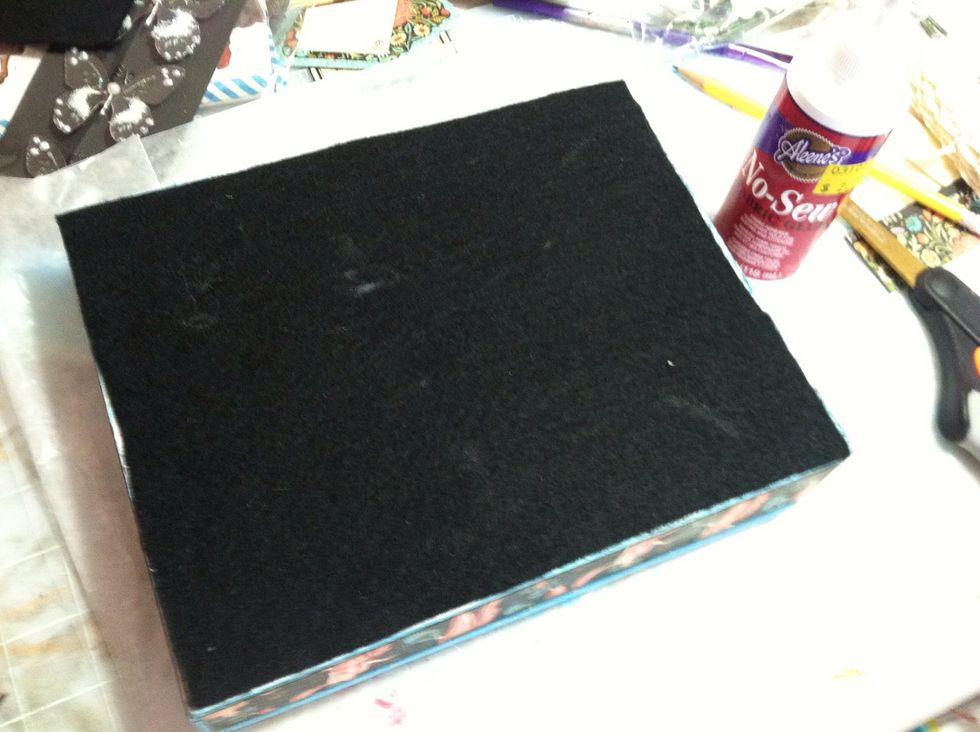 I applied black felt to the bottom using Aleen's No-Sew fabric glue.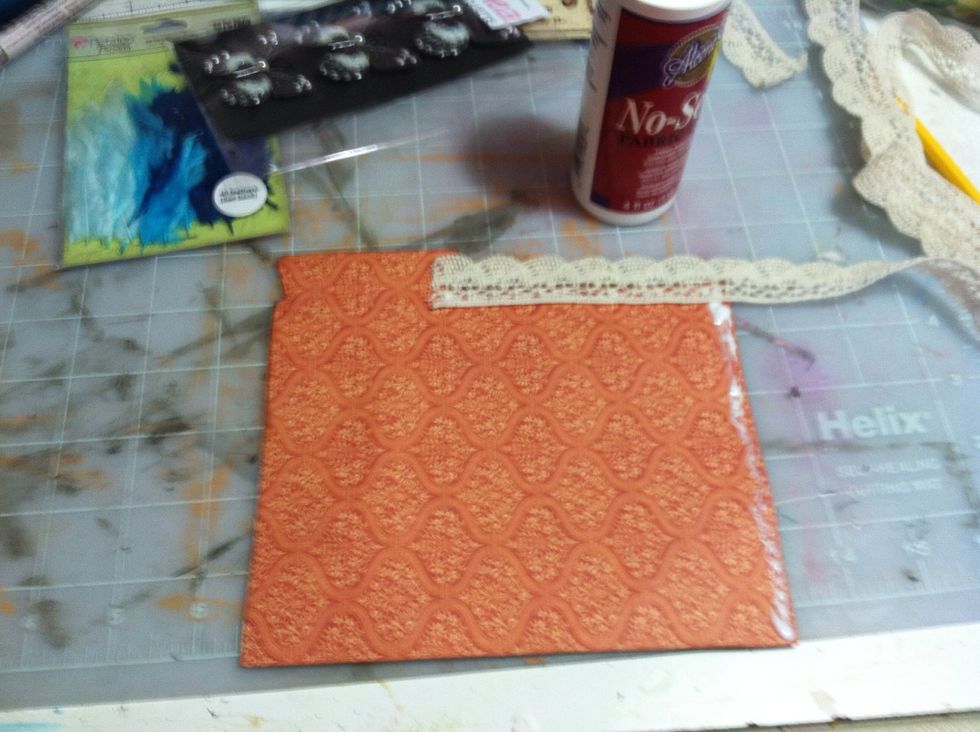 Apply lace to the backside of the cut out from the 12x12 Couture sheet.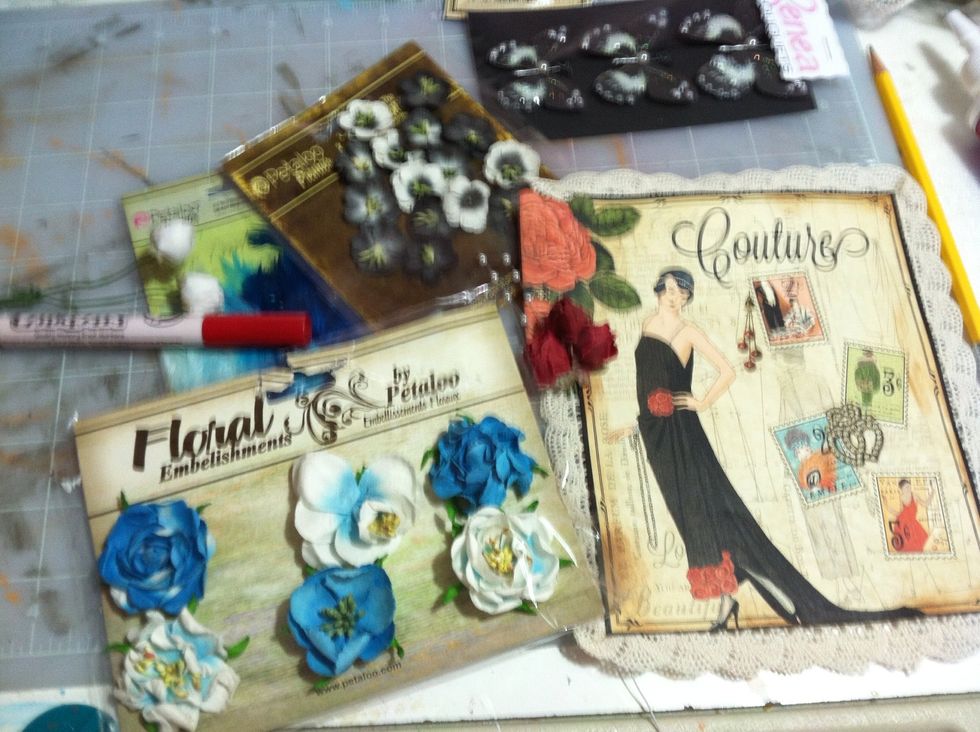 I used mostly Petaloo flowers to embellish however, I wanted Red Roses so I used a permanent red marker to color white Darice roses red. I felt a little like Alice in Wonderland.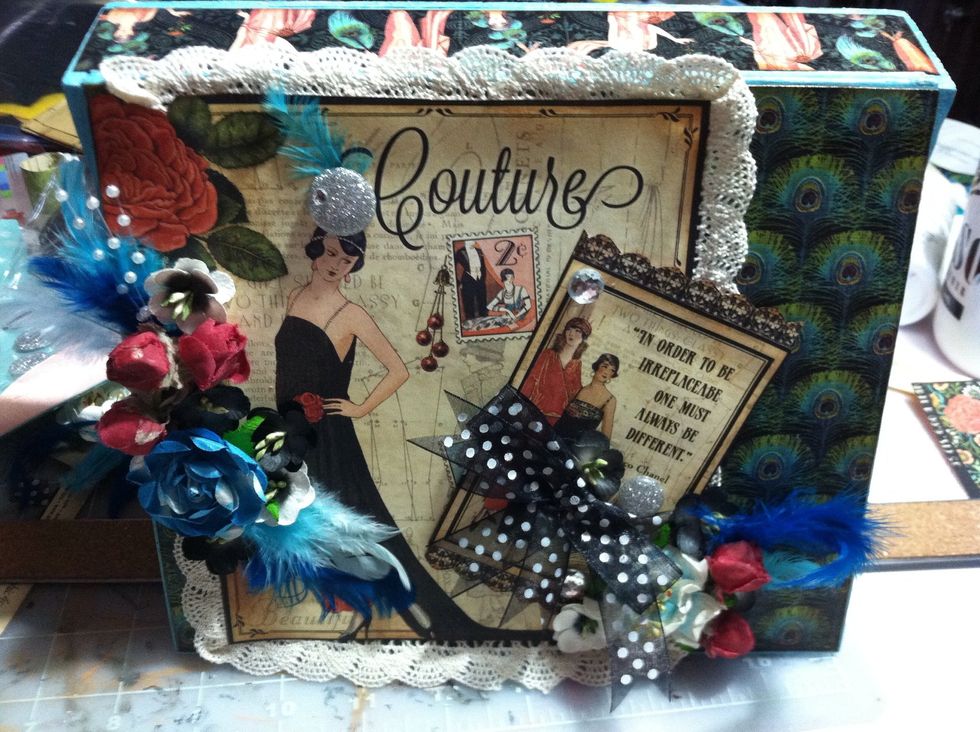 I cut my quote from the 8x8 Elegant sheet and added a ribbon and another floral arrangement.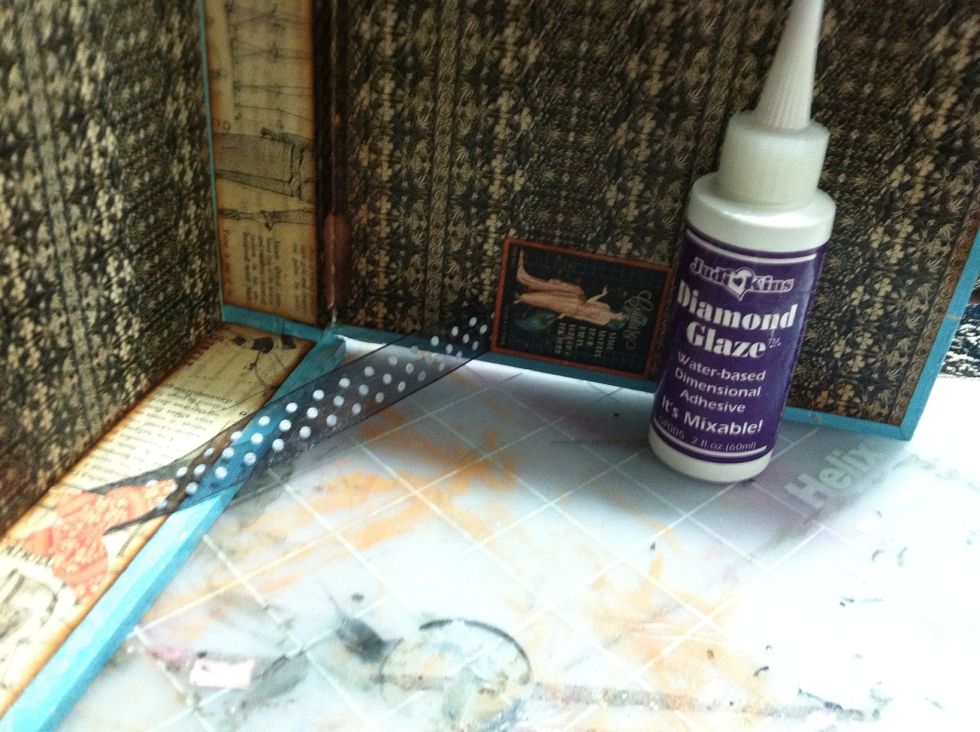 Because the lid of the box was opening all the way and causing the paper to crack, I made hinges inside using ribbon attached with Diamond Glaze adhesive.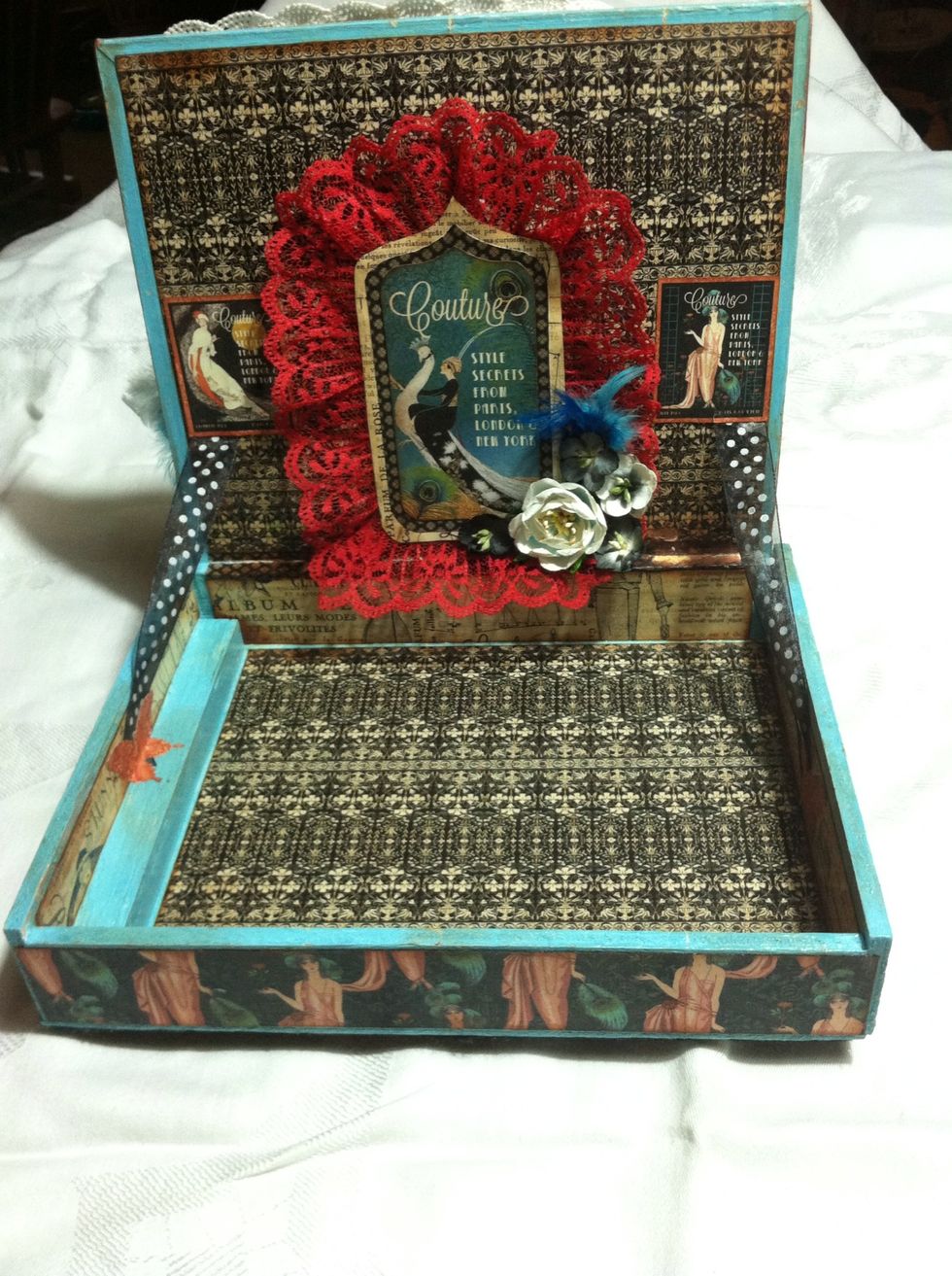 Using a tag from Tags and Pockets, I first cut mats to match the shape, added red lace and flowers and adhered to inside cover.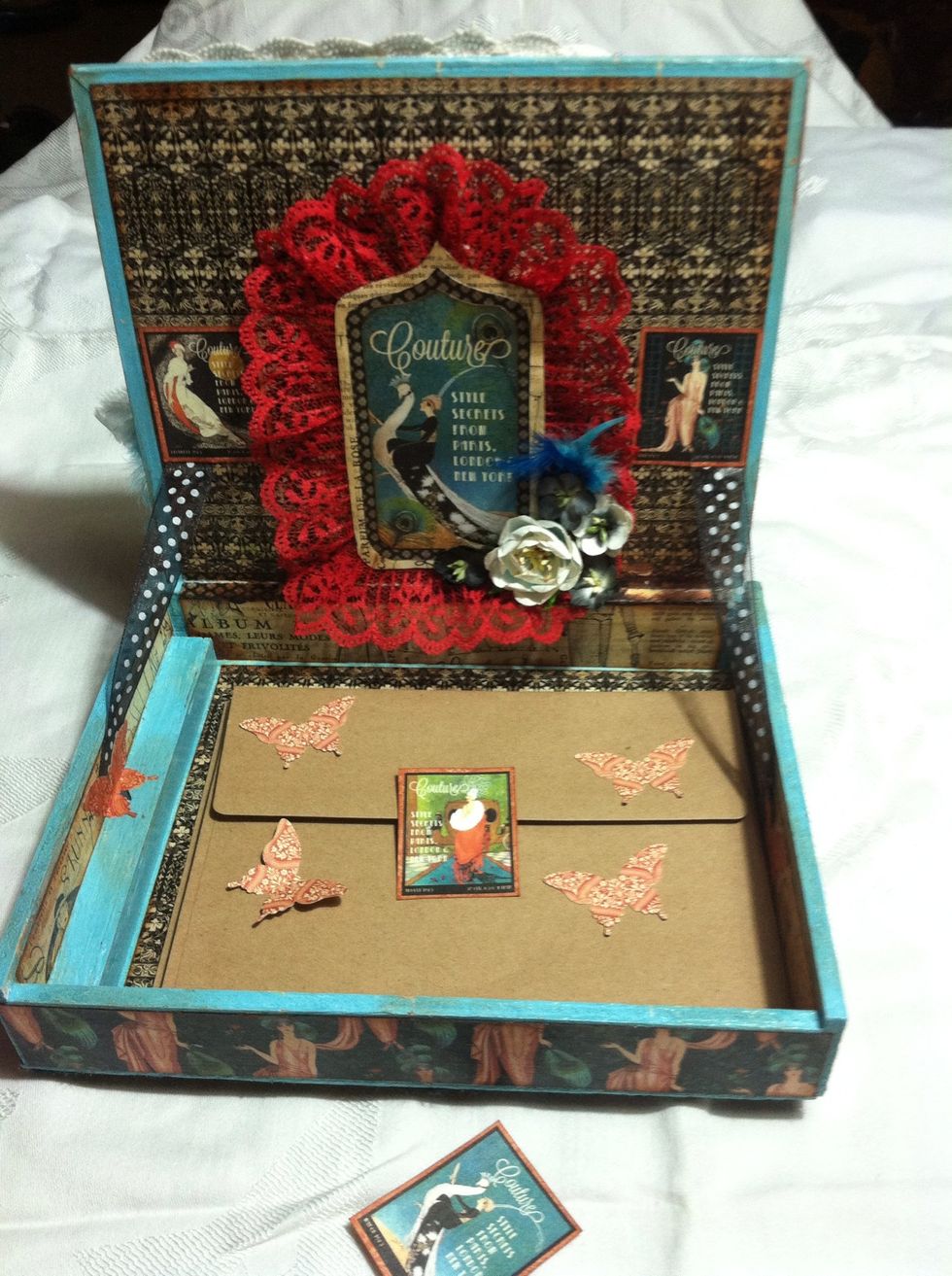 This cigar box now has a new purpose. It can hold 5x7 size envelopes. I imagine I'll eventually make a Mini Album from those envelopes.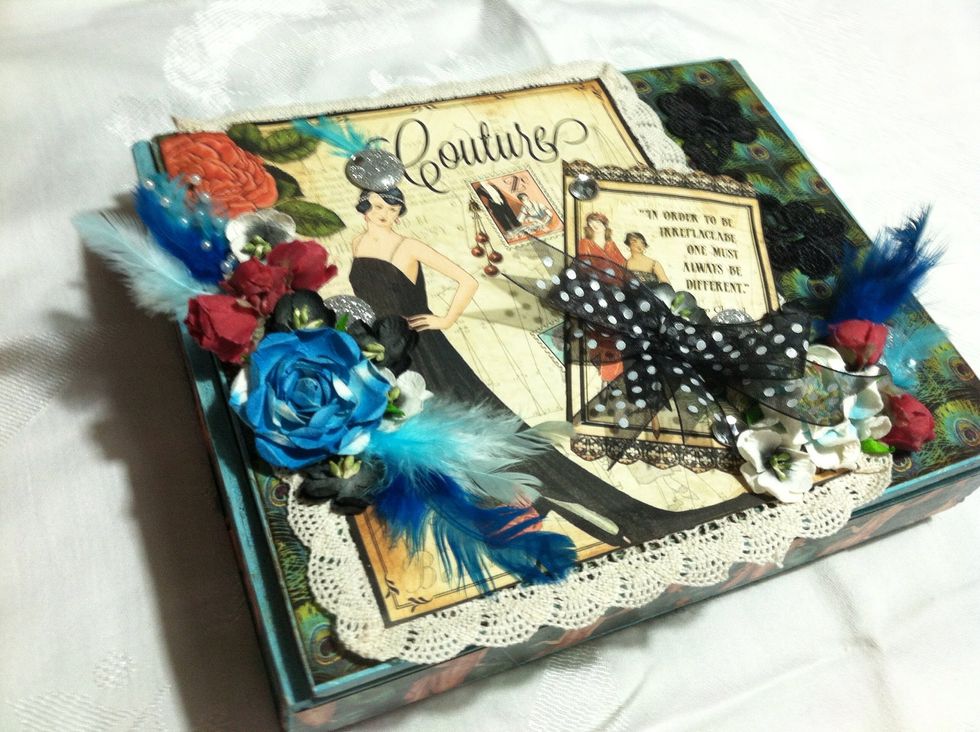 Here is the finished box! Isn't she much prettier now?
Graphic45 12x12 Couture and Stunning
Graphic45 8x8 Chic, Fashion and Elegant
Graphic45 Tags and Pockets
Petaloo flowers and feathers
Darice flowers
Laces, Ribbon and Felt
Tim Holtz Distress Paint- Broken China
Tim Holtz Distress Ink- Vintage Photo
Mod Podge matte and glossy