Upcycle a Box With Graphic 45 DIY Craft Papers
16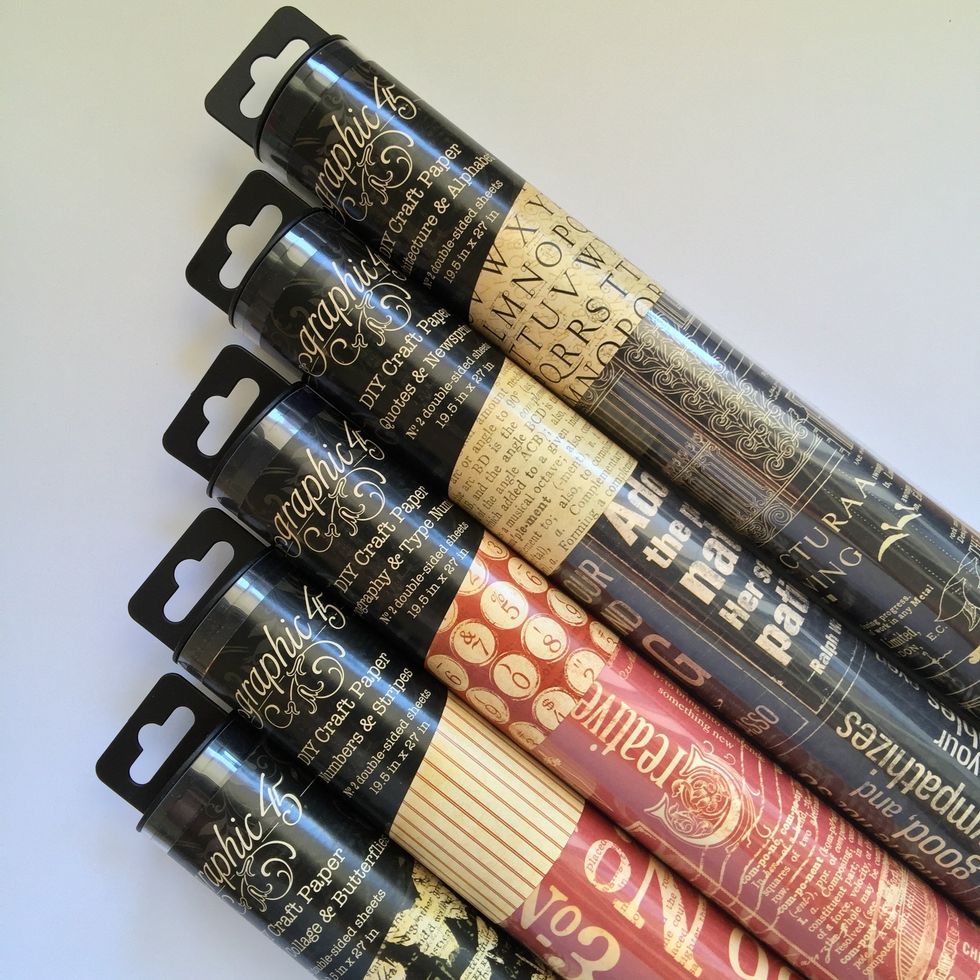 These are the wonderful Graphic 45 DIY Craft Paper. They are 19.5 in x 27 in double-sided papers.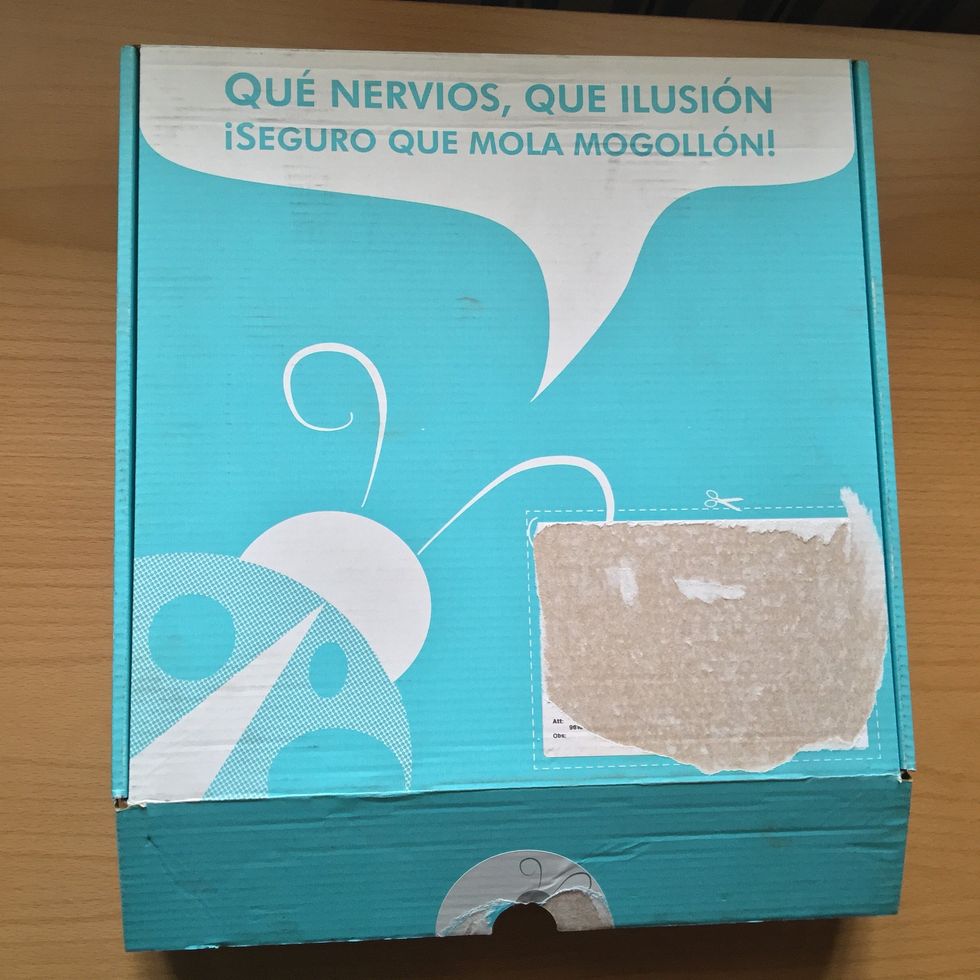 And this is the box to be upcycled.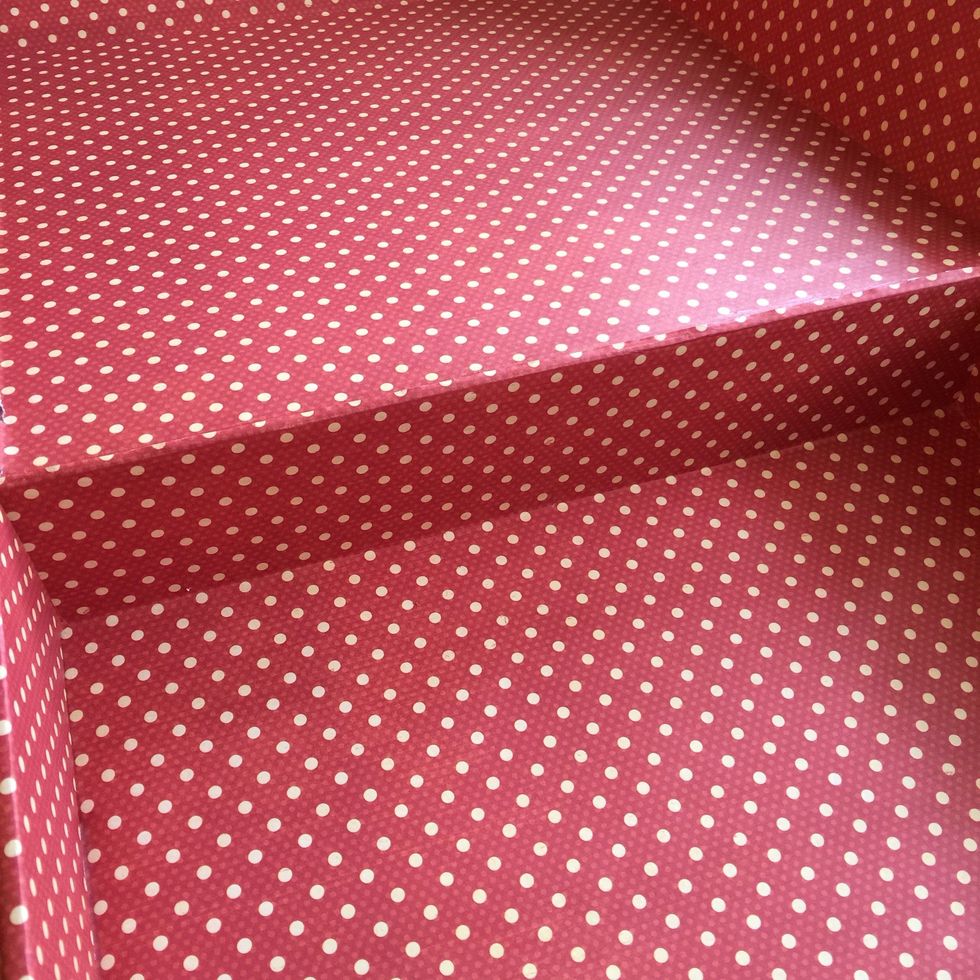 Cover the inside with DIY Craft Paper using double sided tape. Make patterns of special parts, for example box tabs.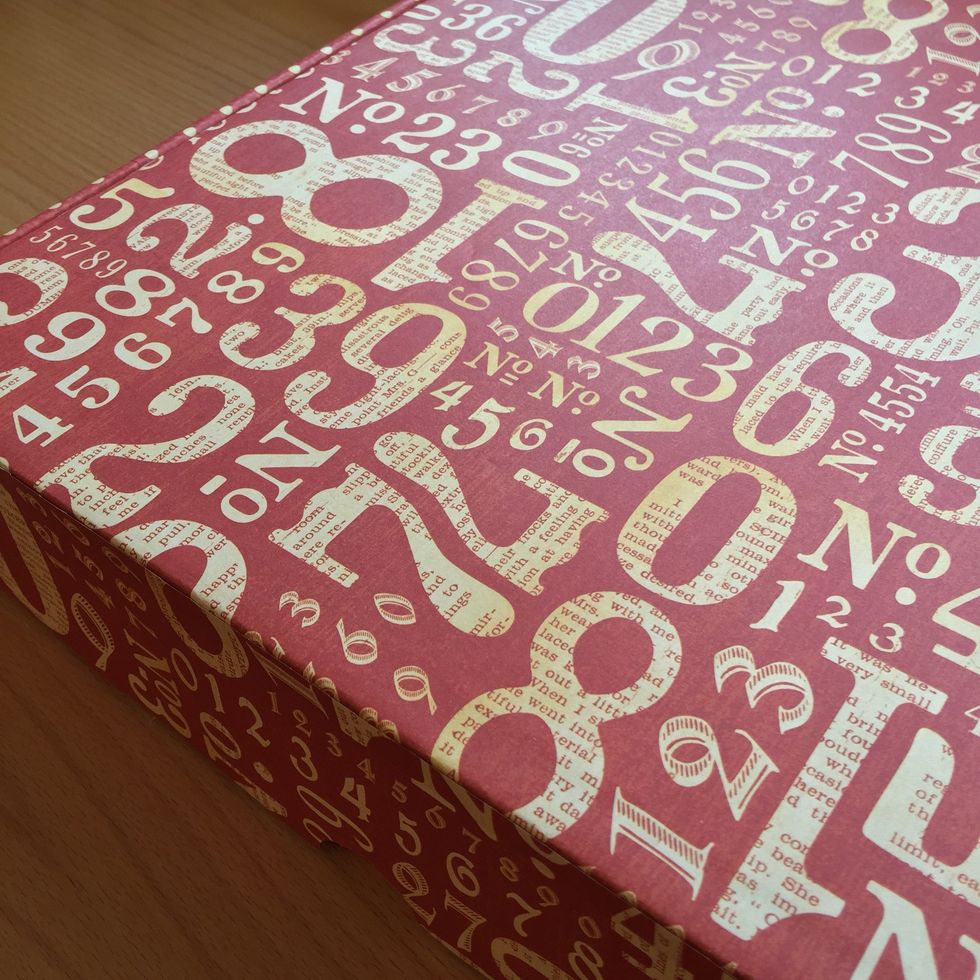 Then cover the outside.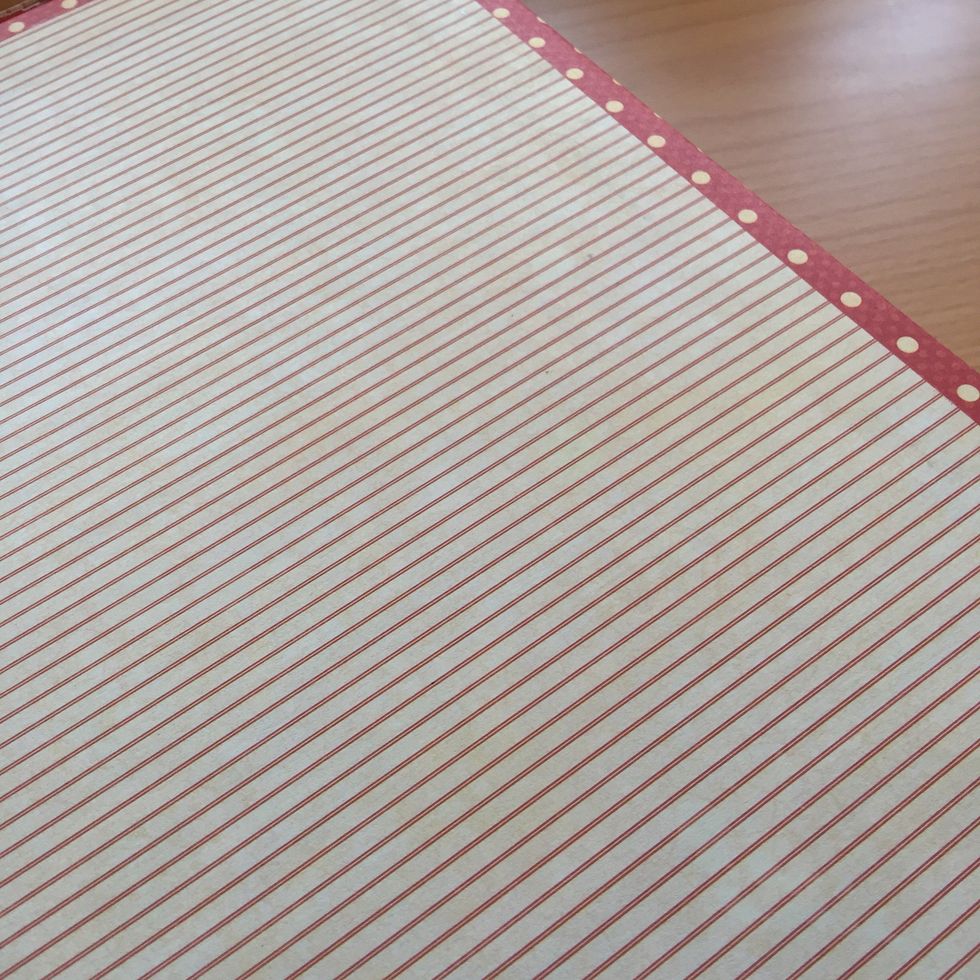 And also cover the back of the box.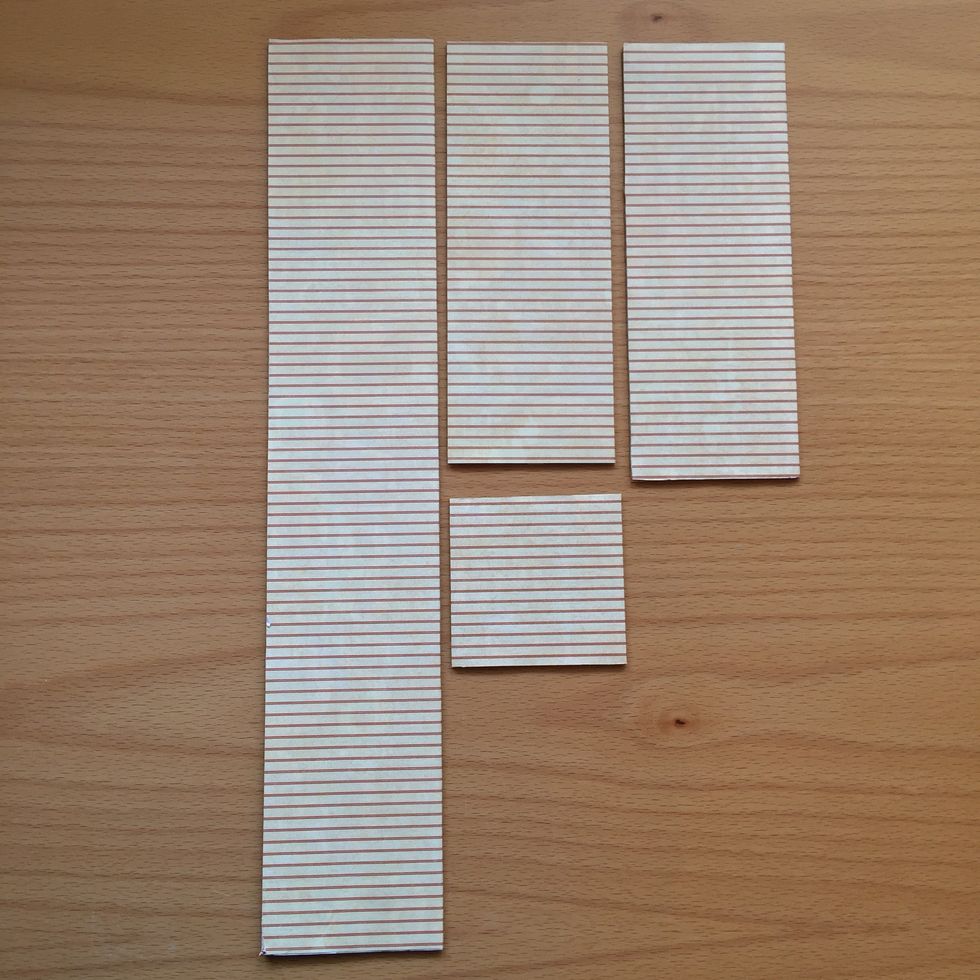 Make some pieces that serve to make separations inside the box. You can do them with cardboard and then cover them with Graphic 45 DIY Craft Paper.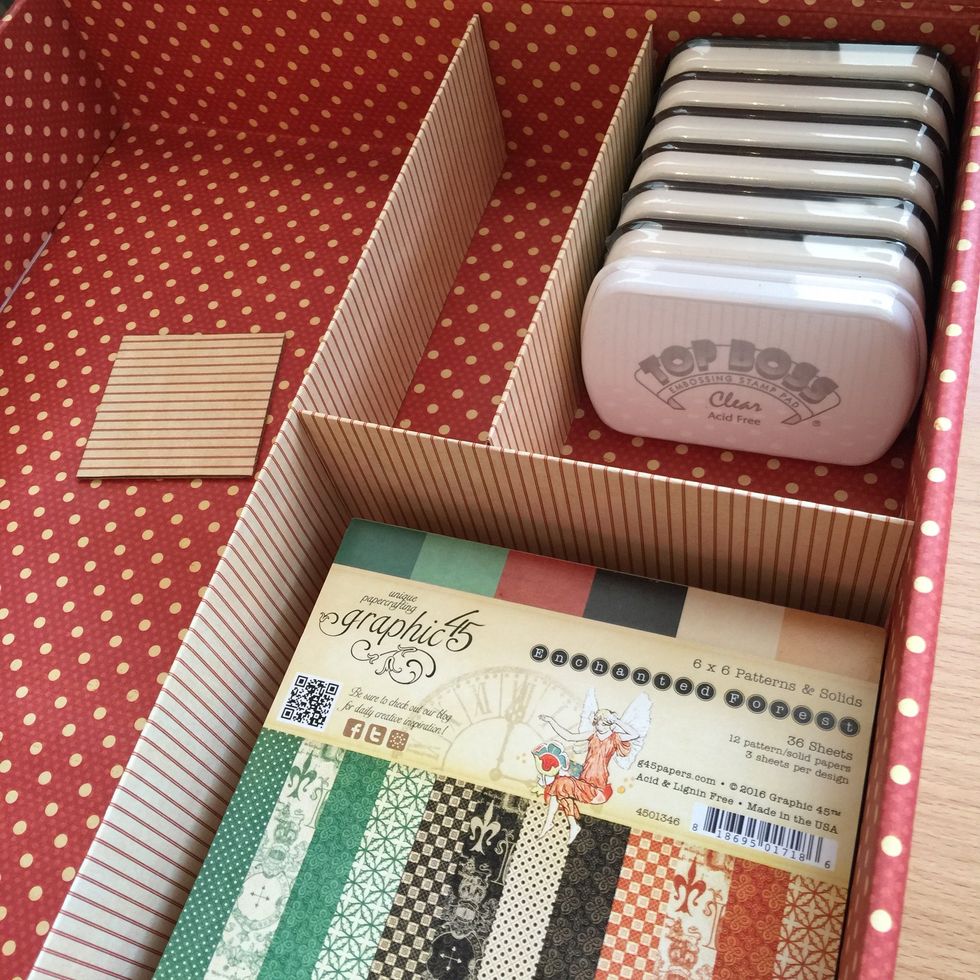 Check that your items fit perfectly.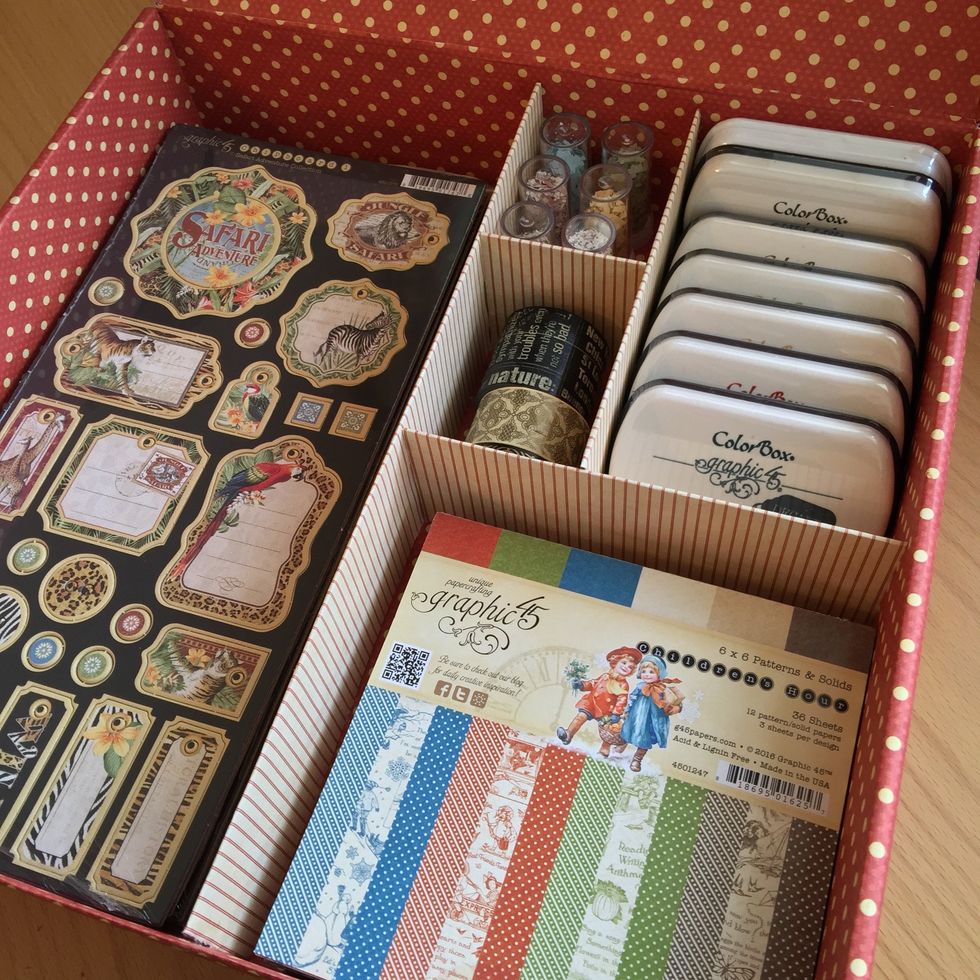 I use my box to store ink pads, embossing powder, paper pads, washi tape and chipboards.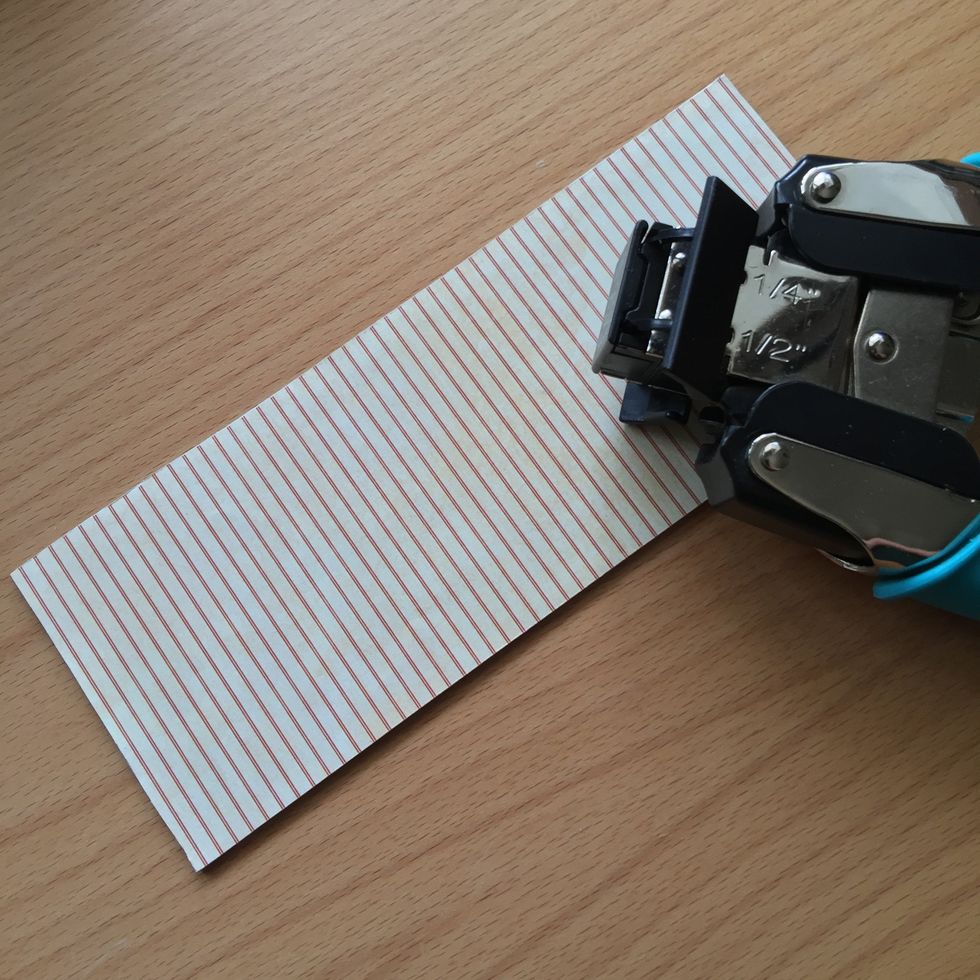 Lets make a tag for the cover with a piece of cardboard. Cover using double sided tape and use a corner chomper to round corners.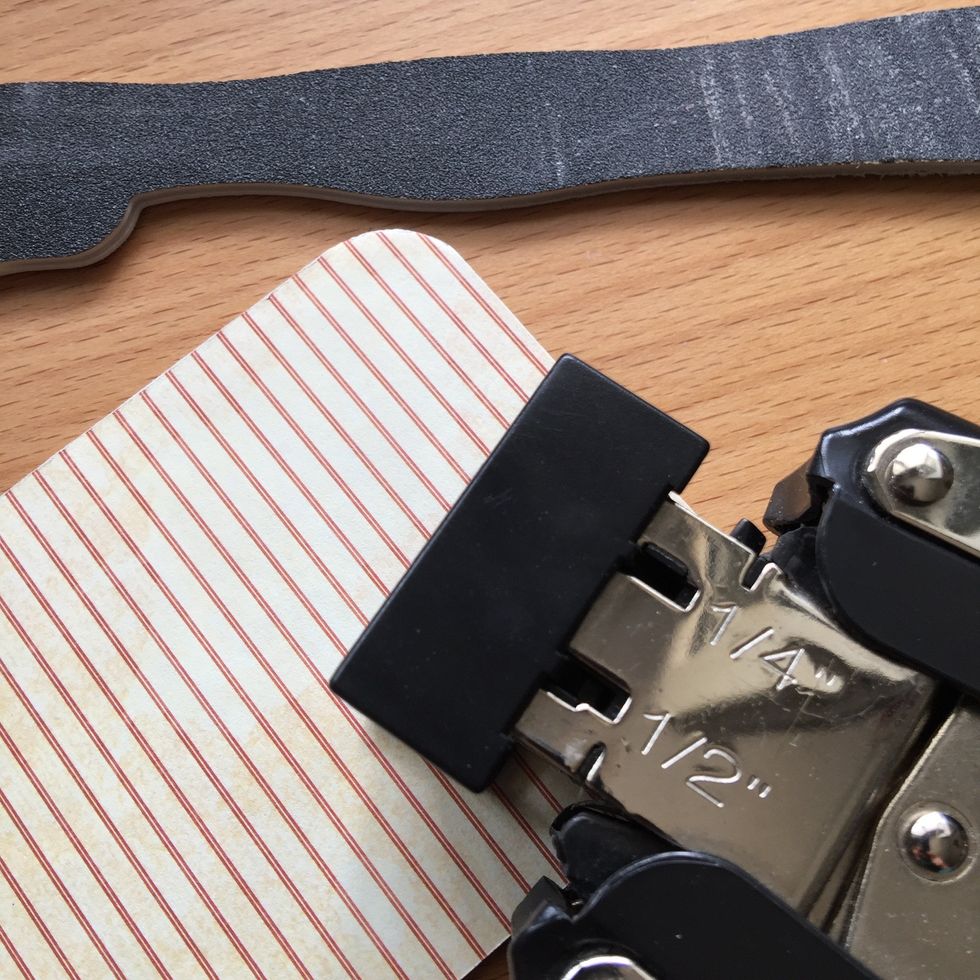 Use a nail file to sharpen the edges.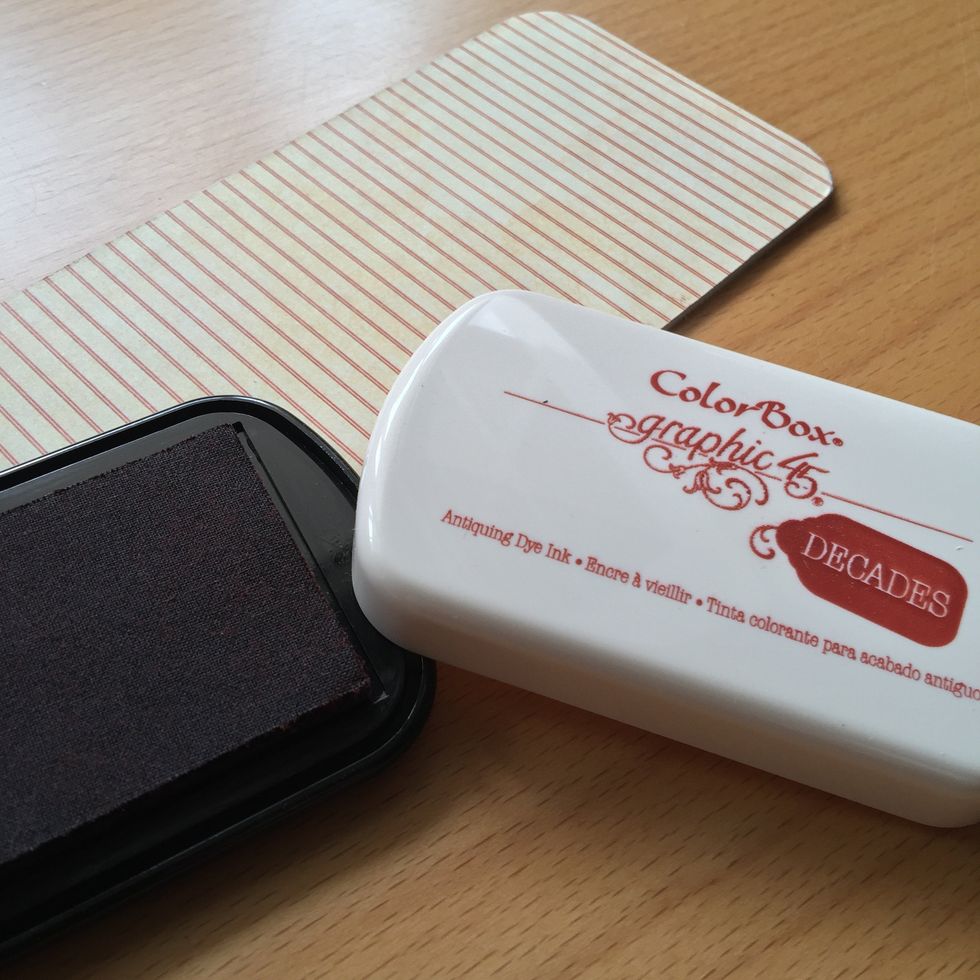 Color edges.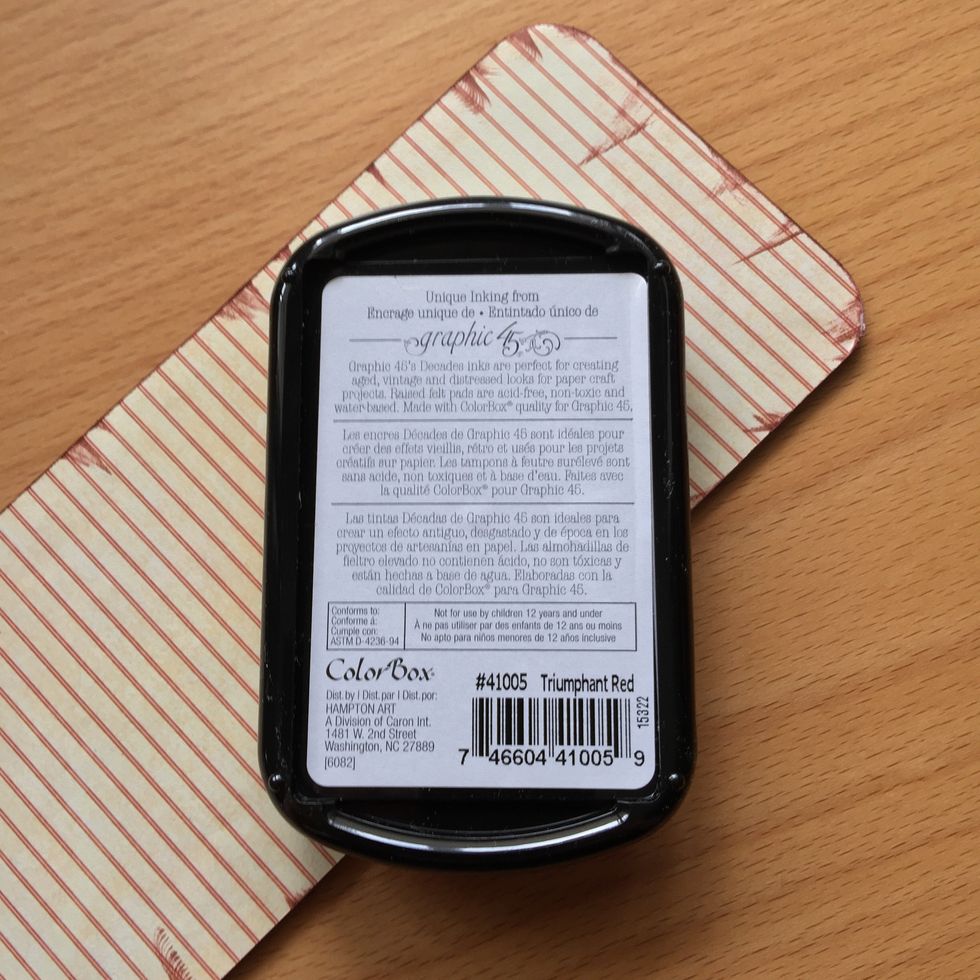 This is the color ink I used to, the lovely Triumphant Red.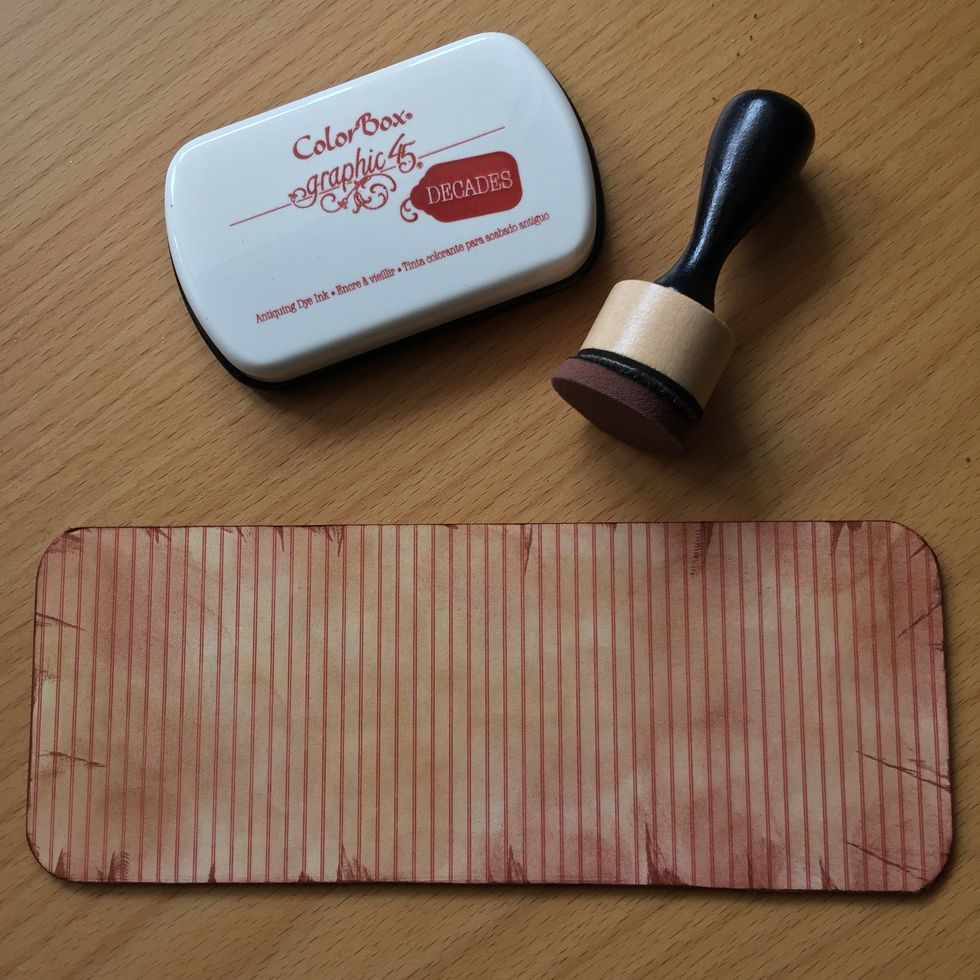 Use a blending tool to spread more ink on the surface.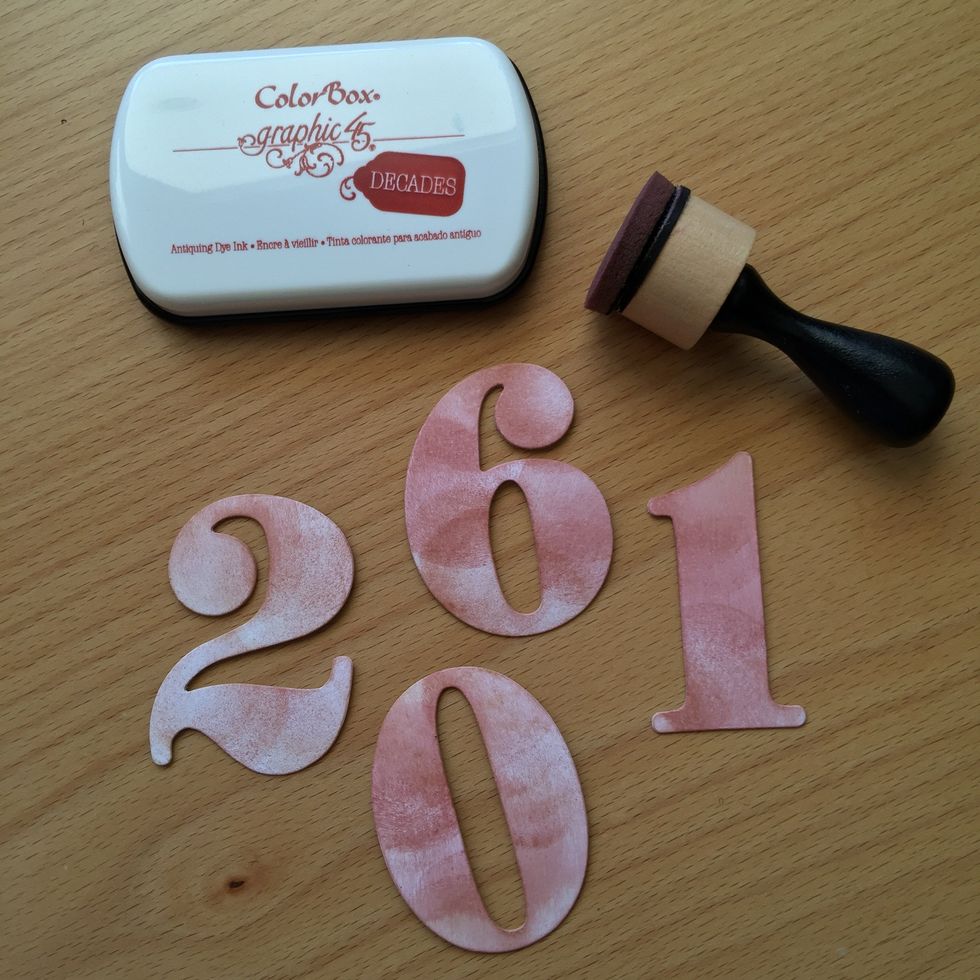 Do the same with these cardstock numbers.
Ink edges.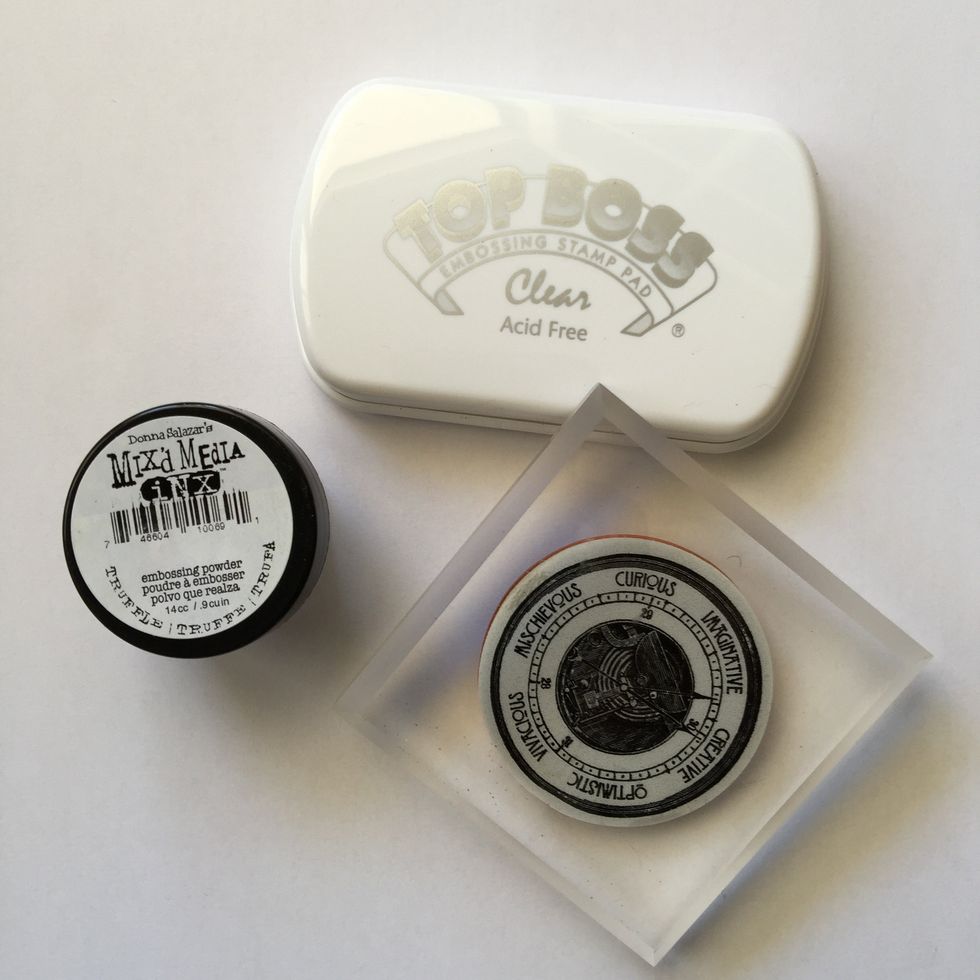 Use embosing stamp pad and a stamp to decorate the cardstock numbers.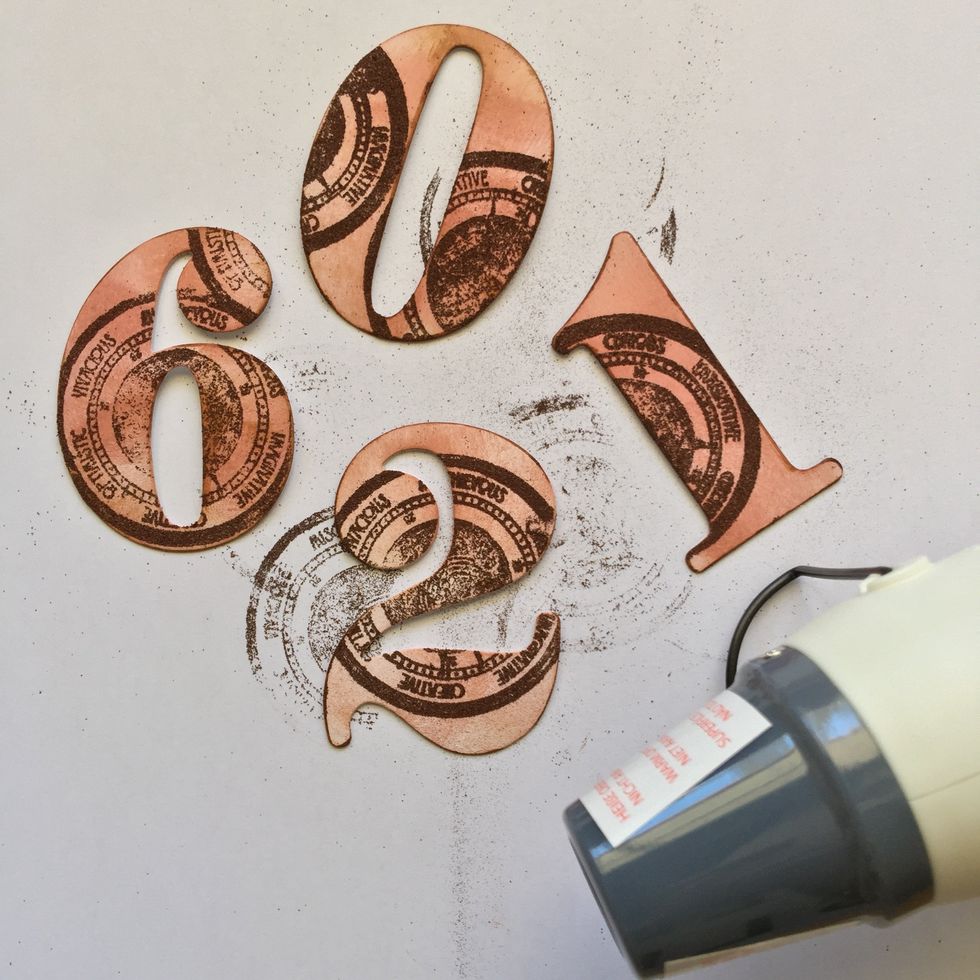 Stamp and add embossing powder. Apply heat gun.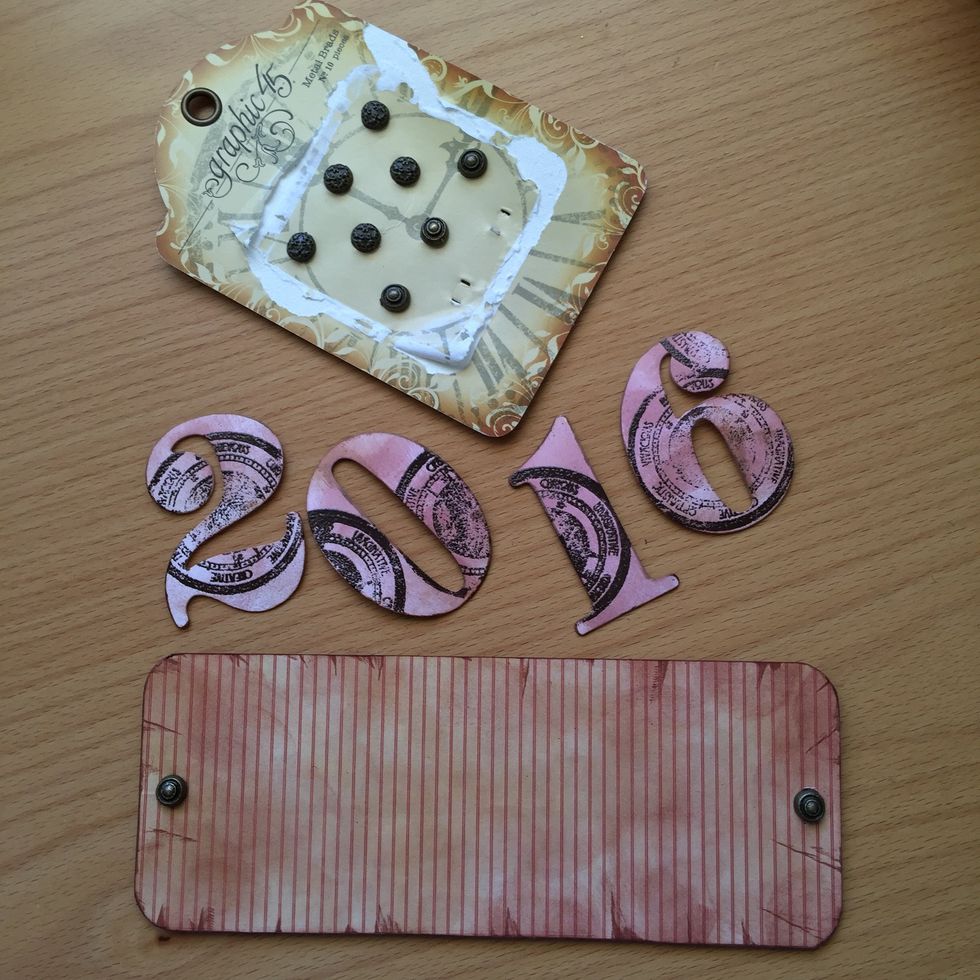 Decorate the tag.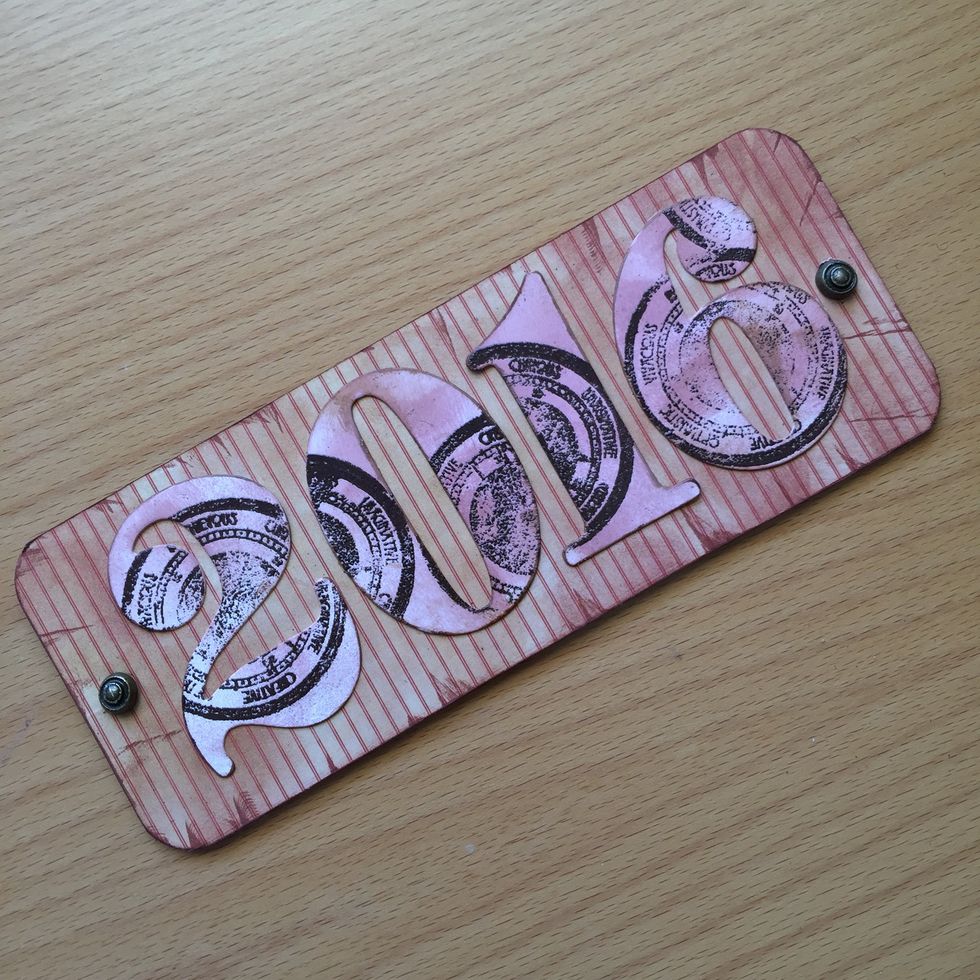 Glue the numbers and add two brads.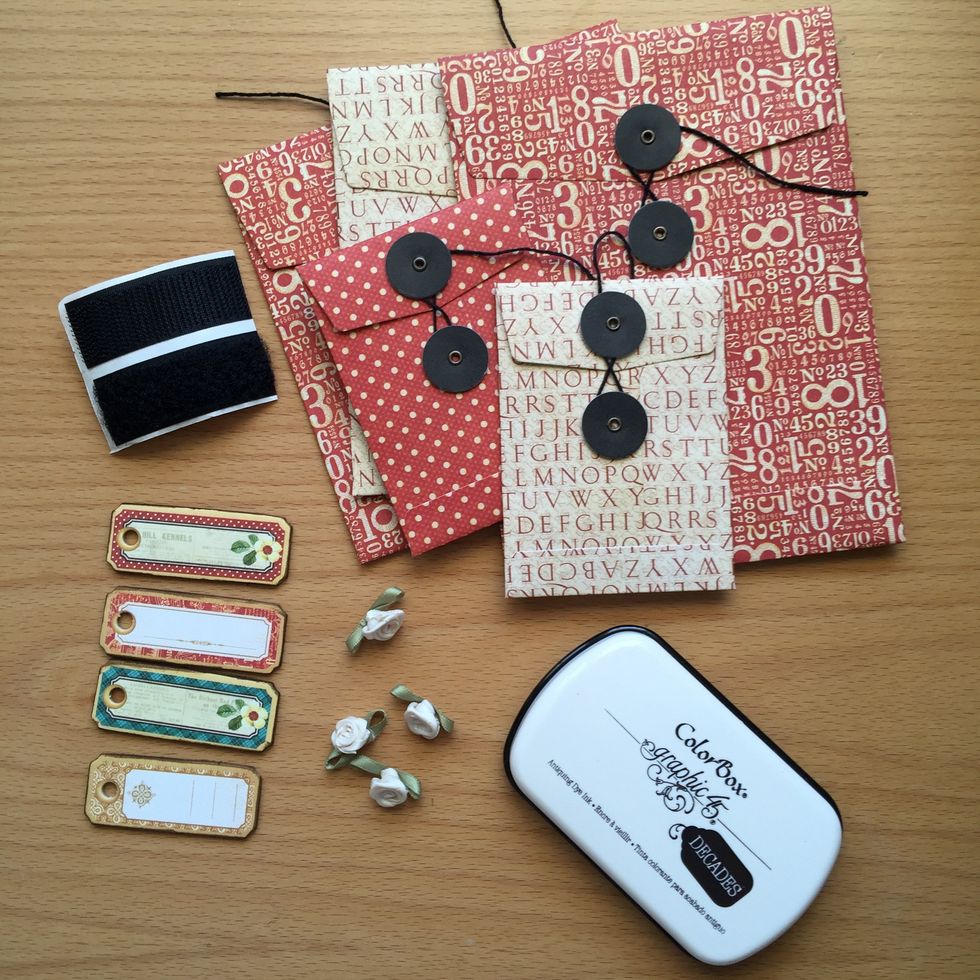 Use policy envelopes, chipboards and some flowers to complete the inside box decoration.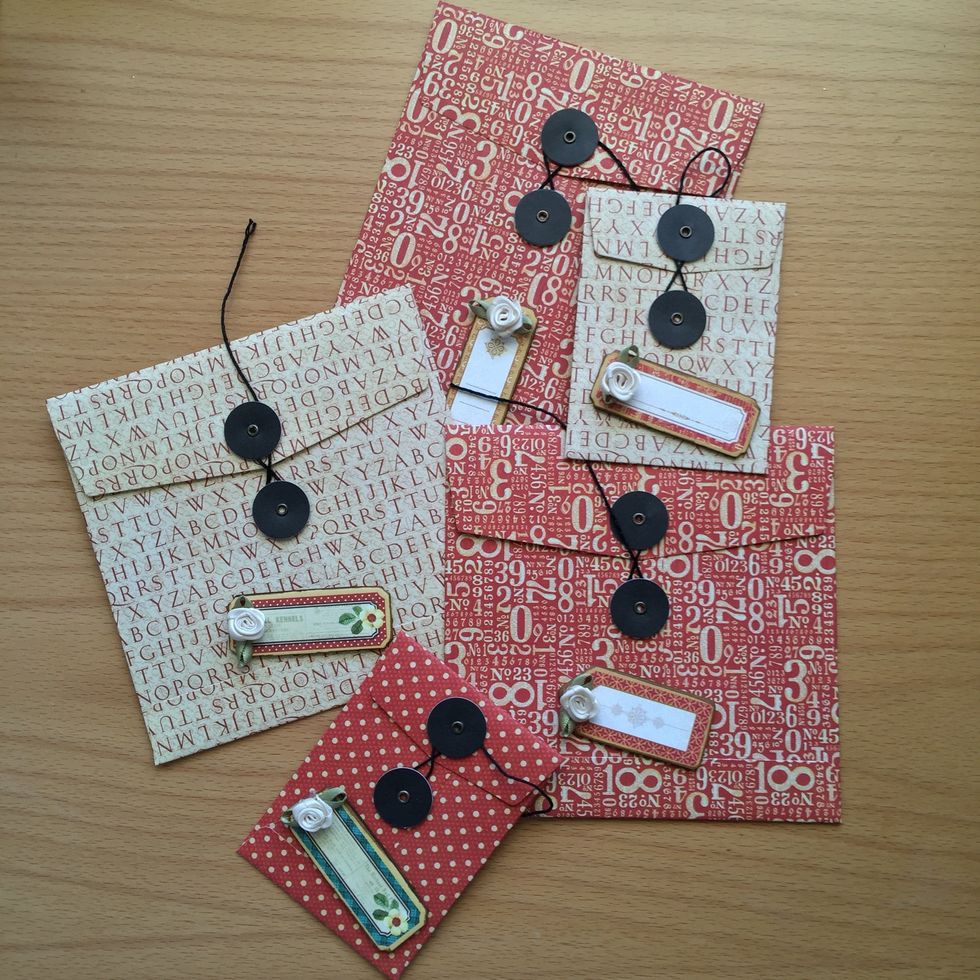 Stick the chipboards.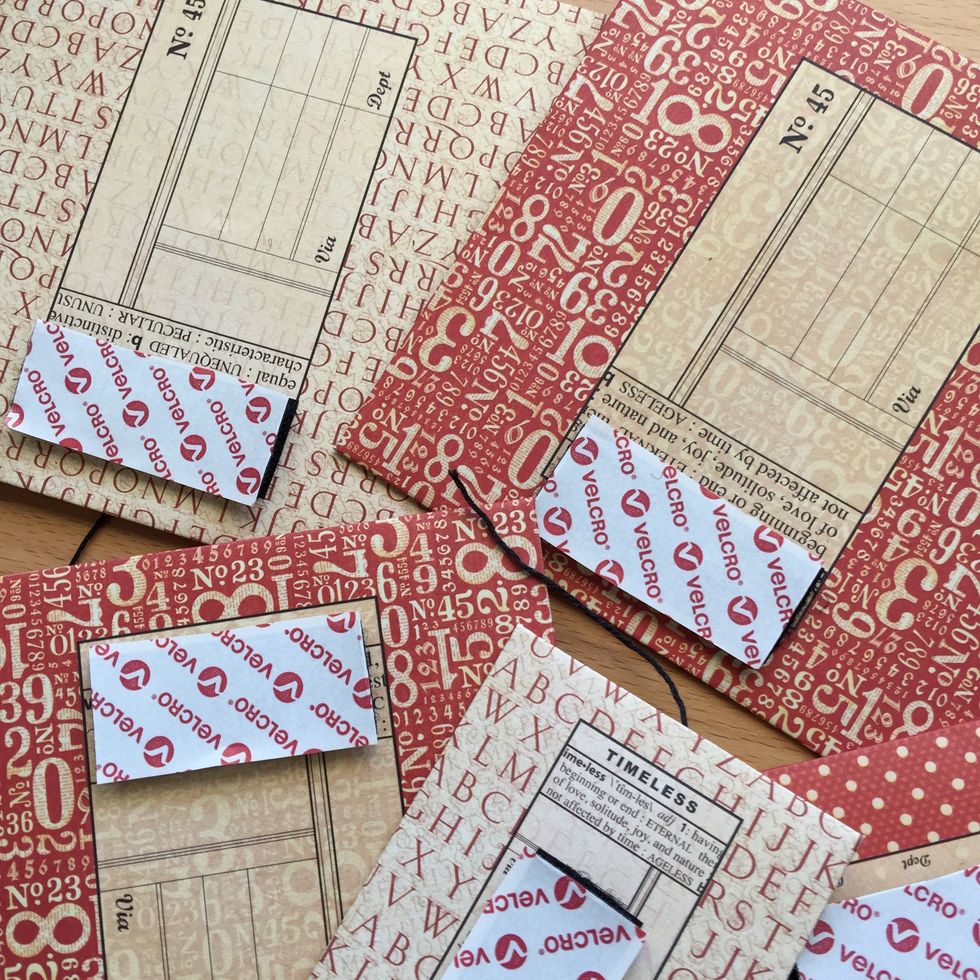 Paste one piece of Velcro on the back of policy envelopes and the other piece inside de box.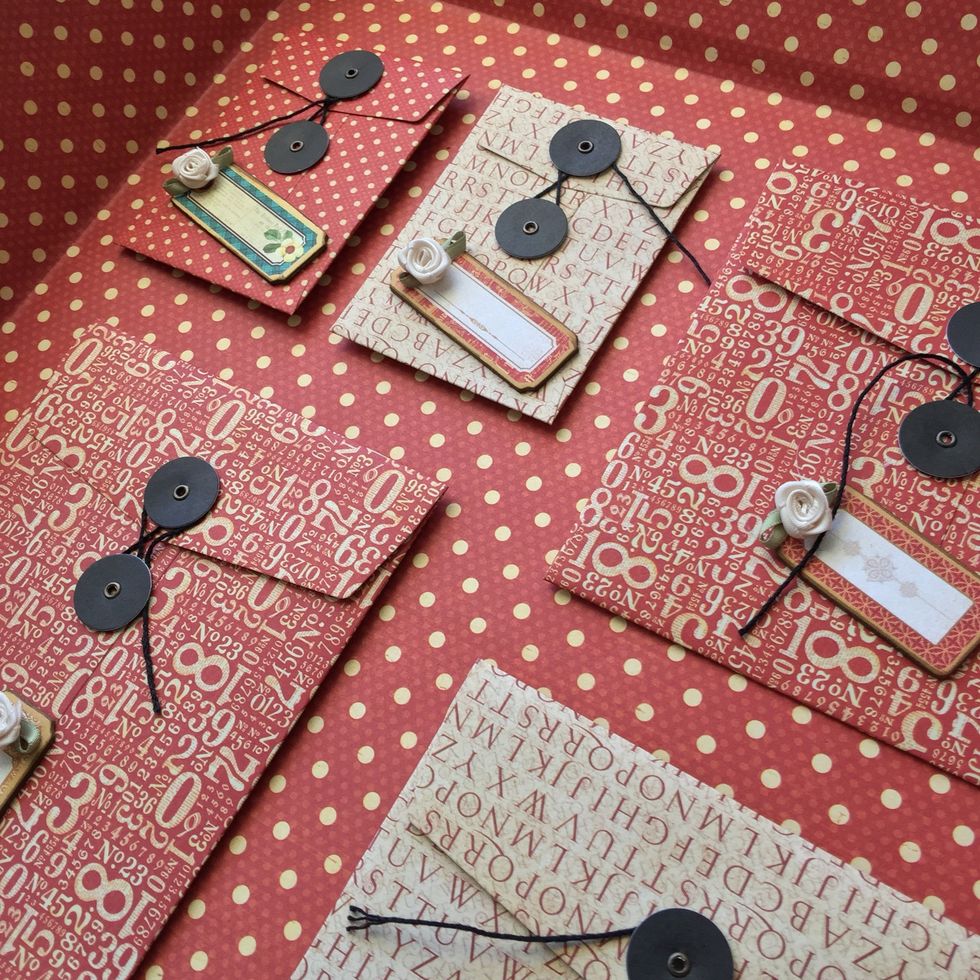 Adhere the Velcro the way you like on the back inside.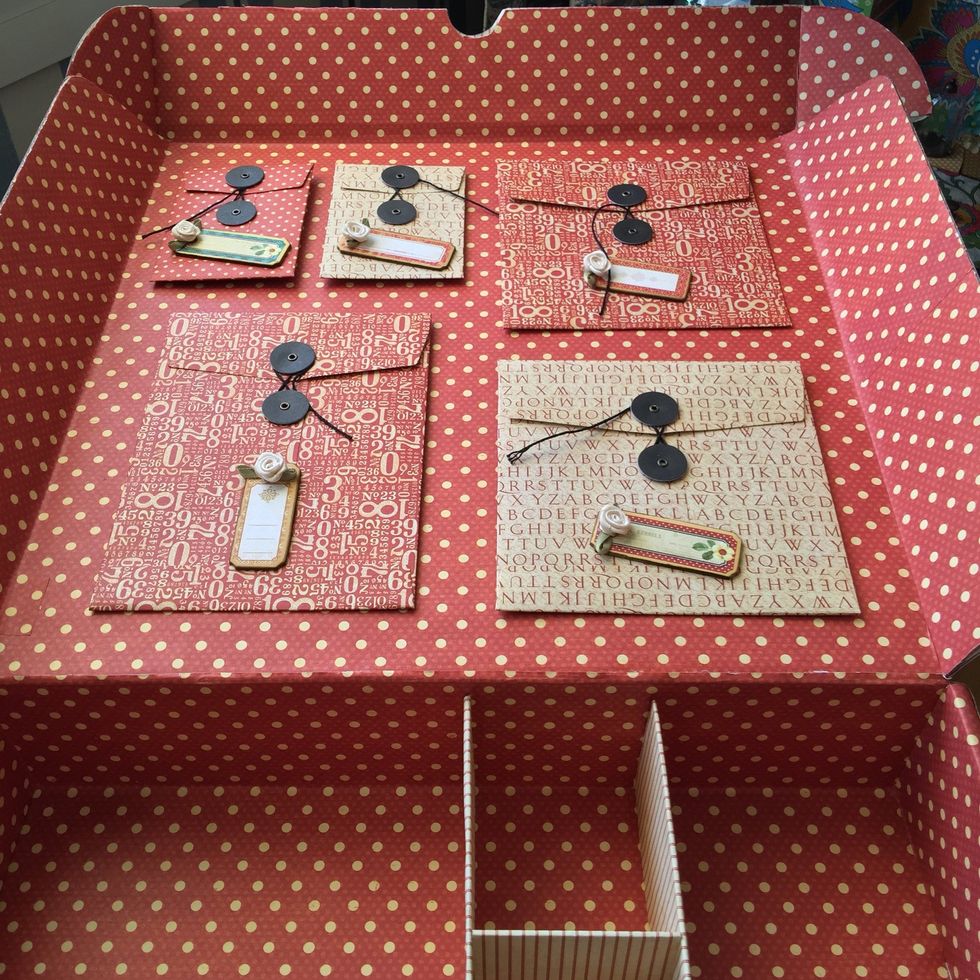 So you can remove and easily put the policy envelopes. You can keep small pieces in them as fussy cutting remnants or chipboards.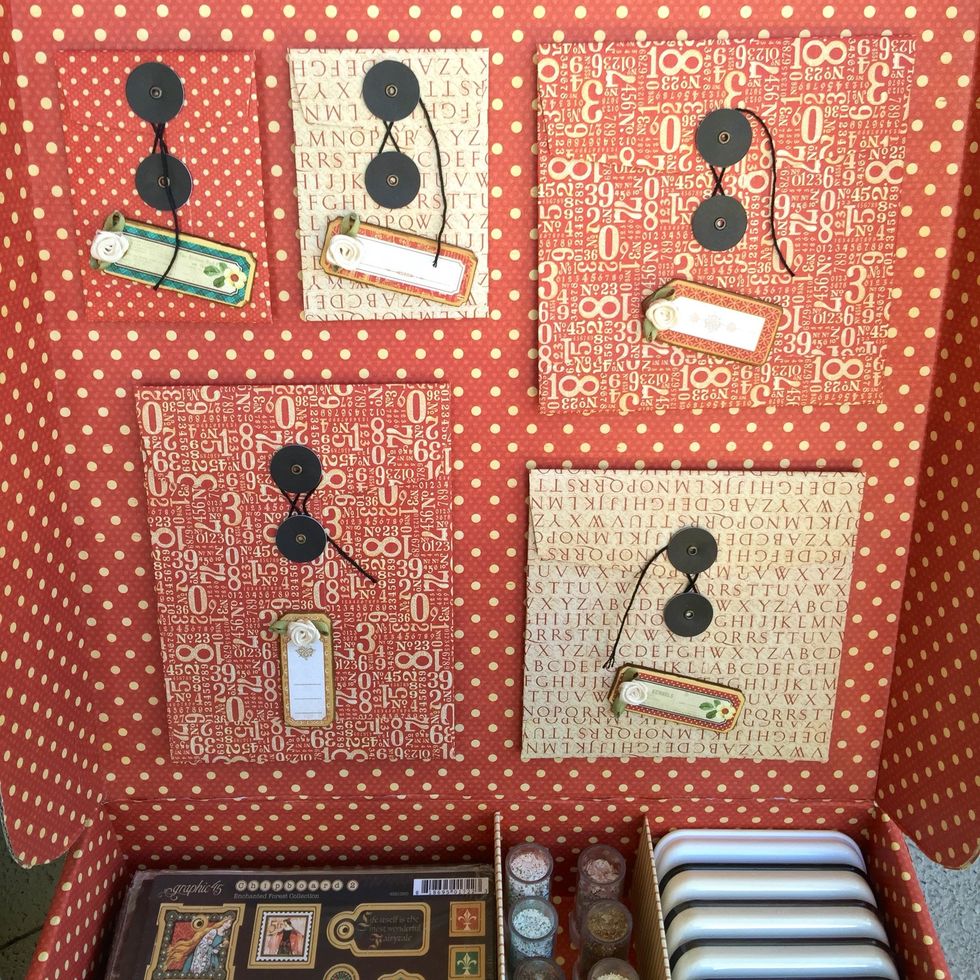 Policy envelopes.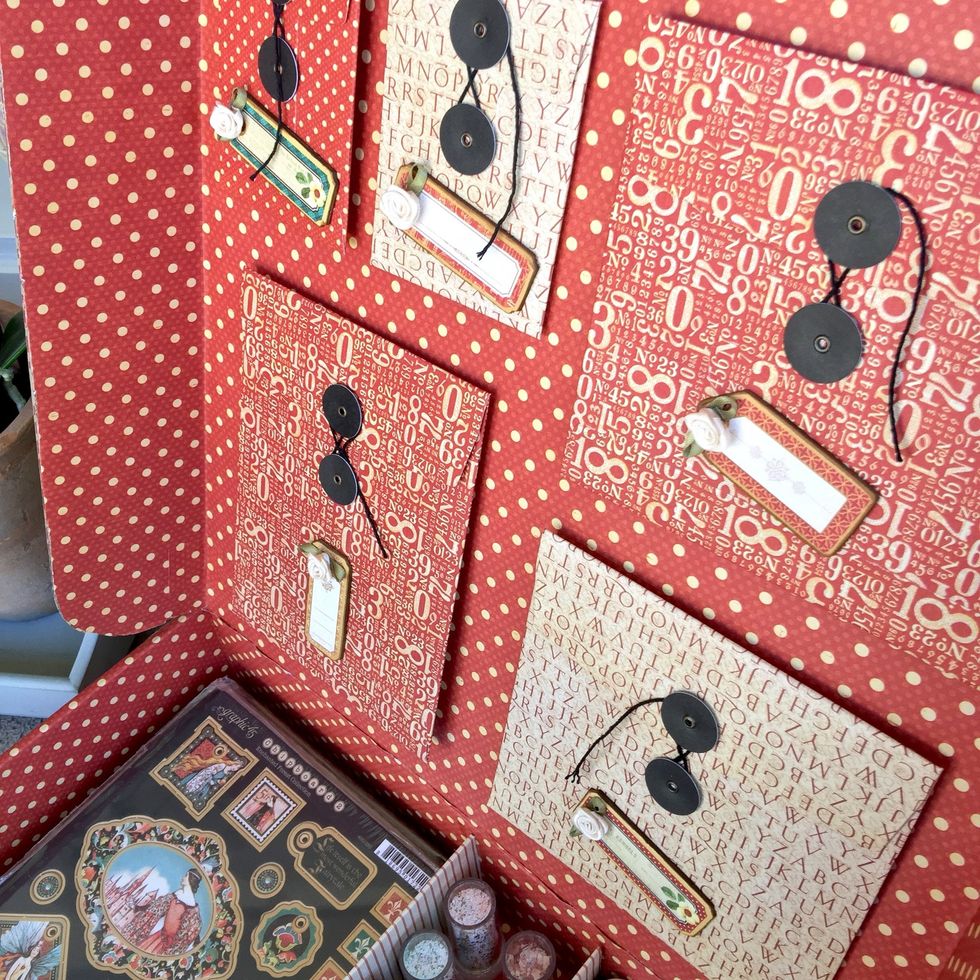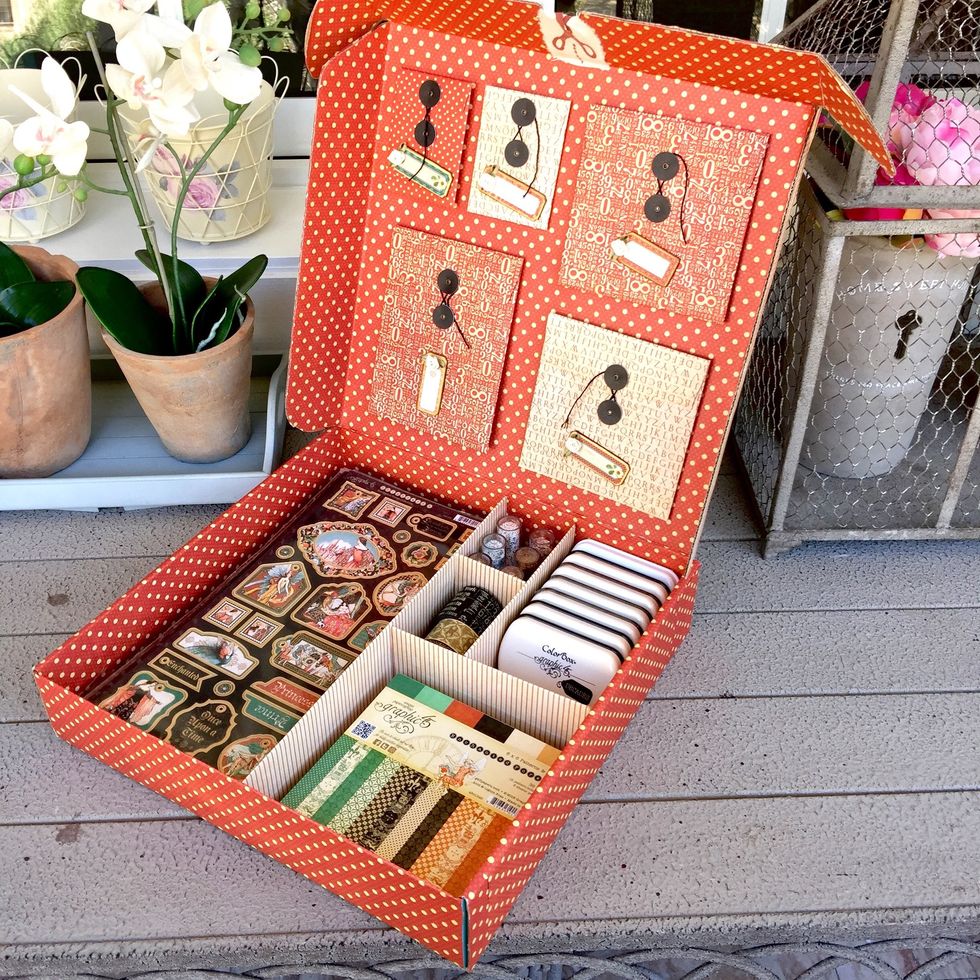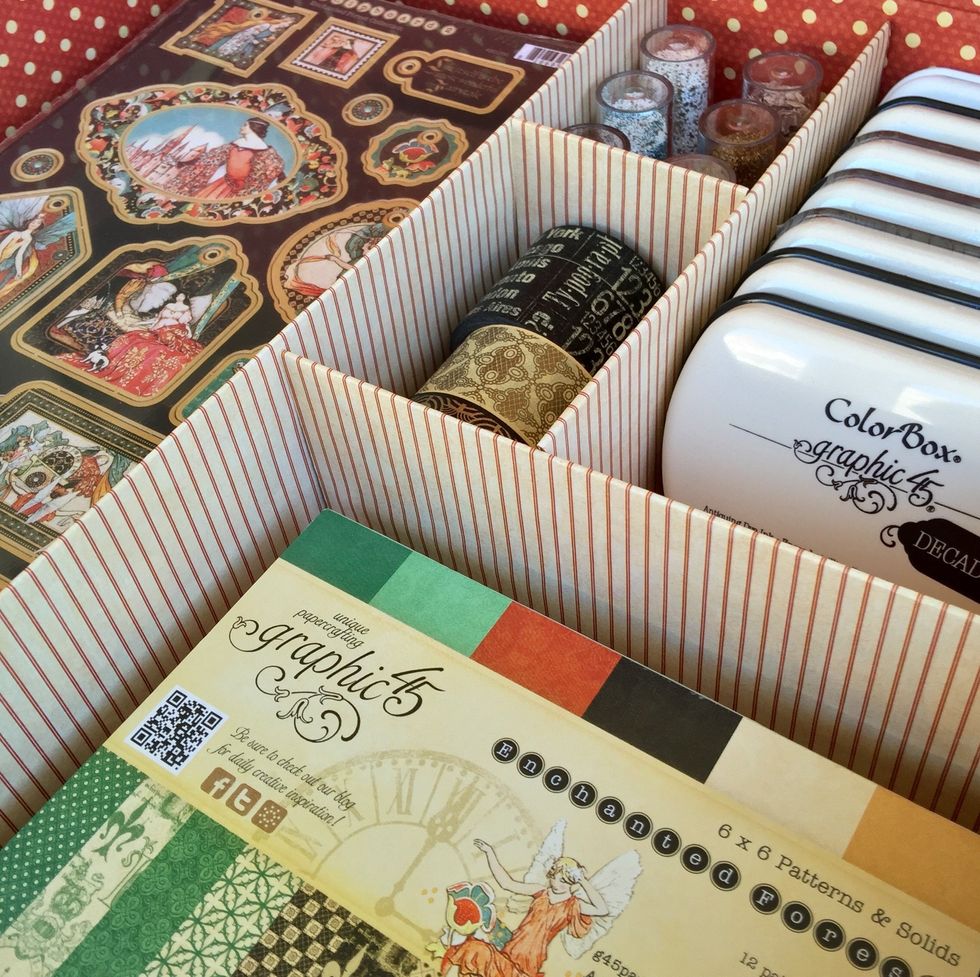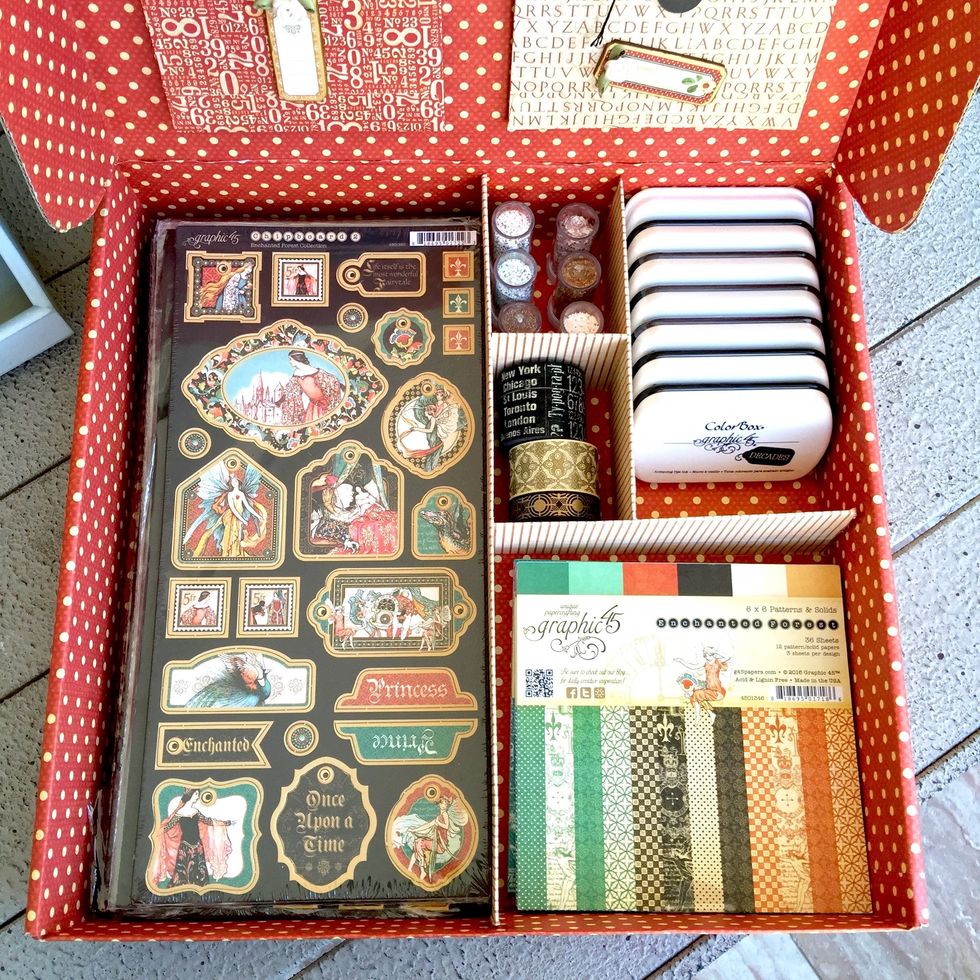 Items storage.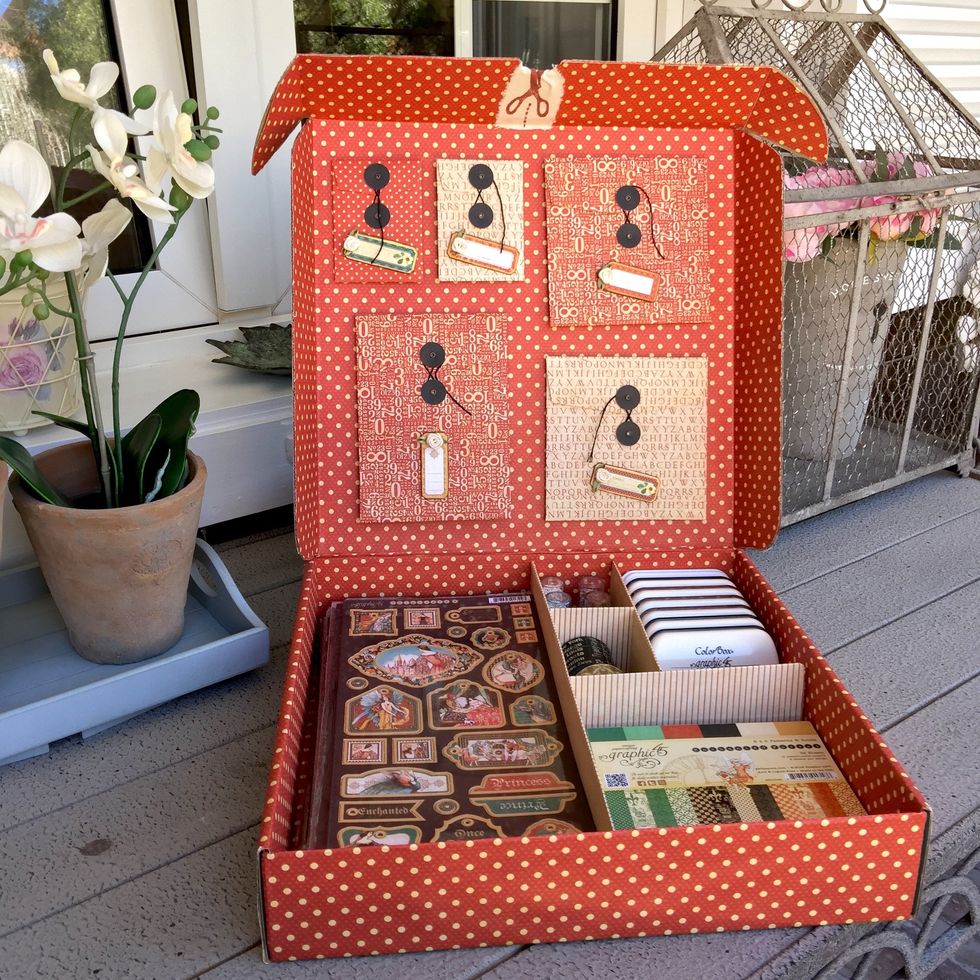 Inside the box.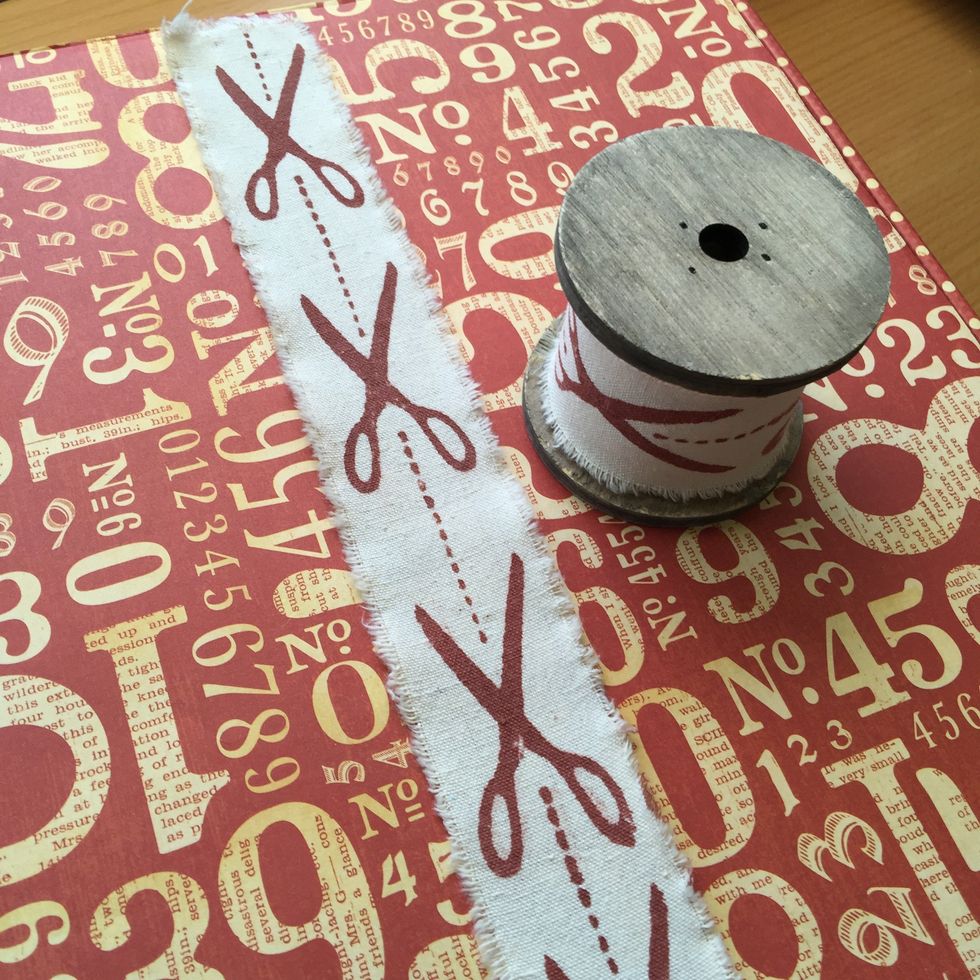 Glue a piece of ribbon in the middle of the cover box.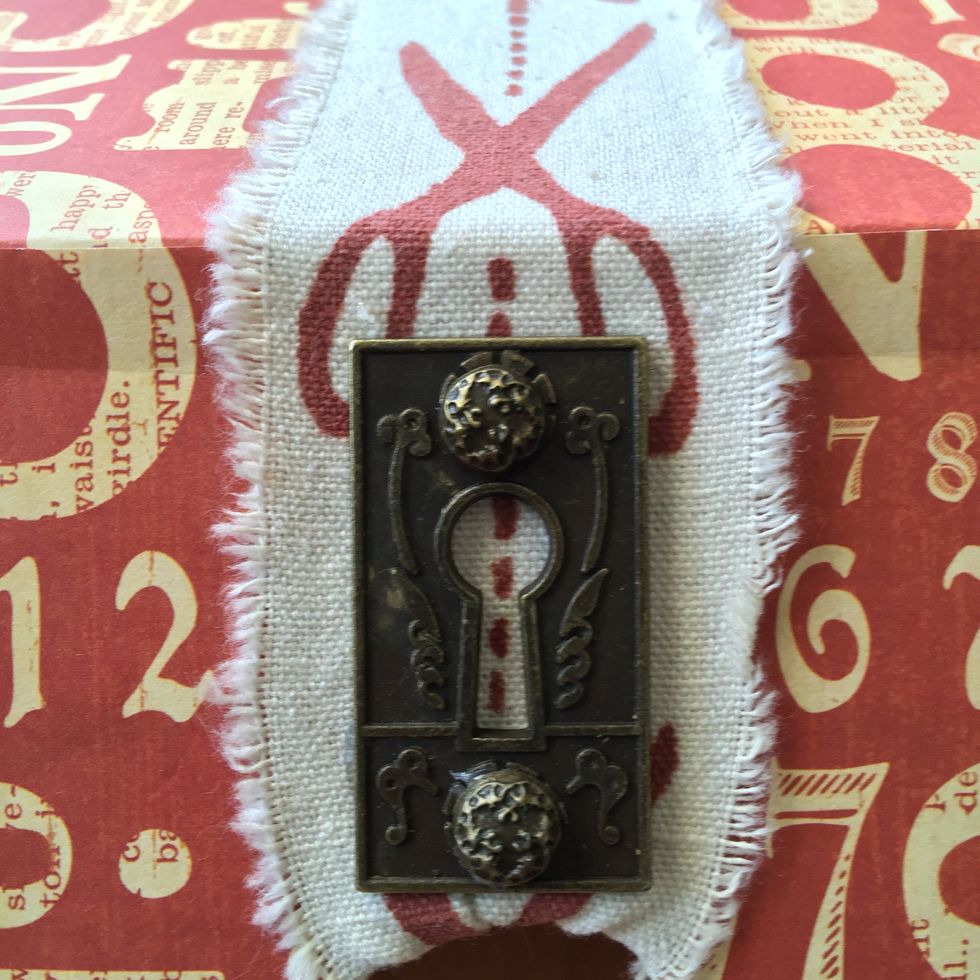 Put an ornate metal key hole on the box front using two brads.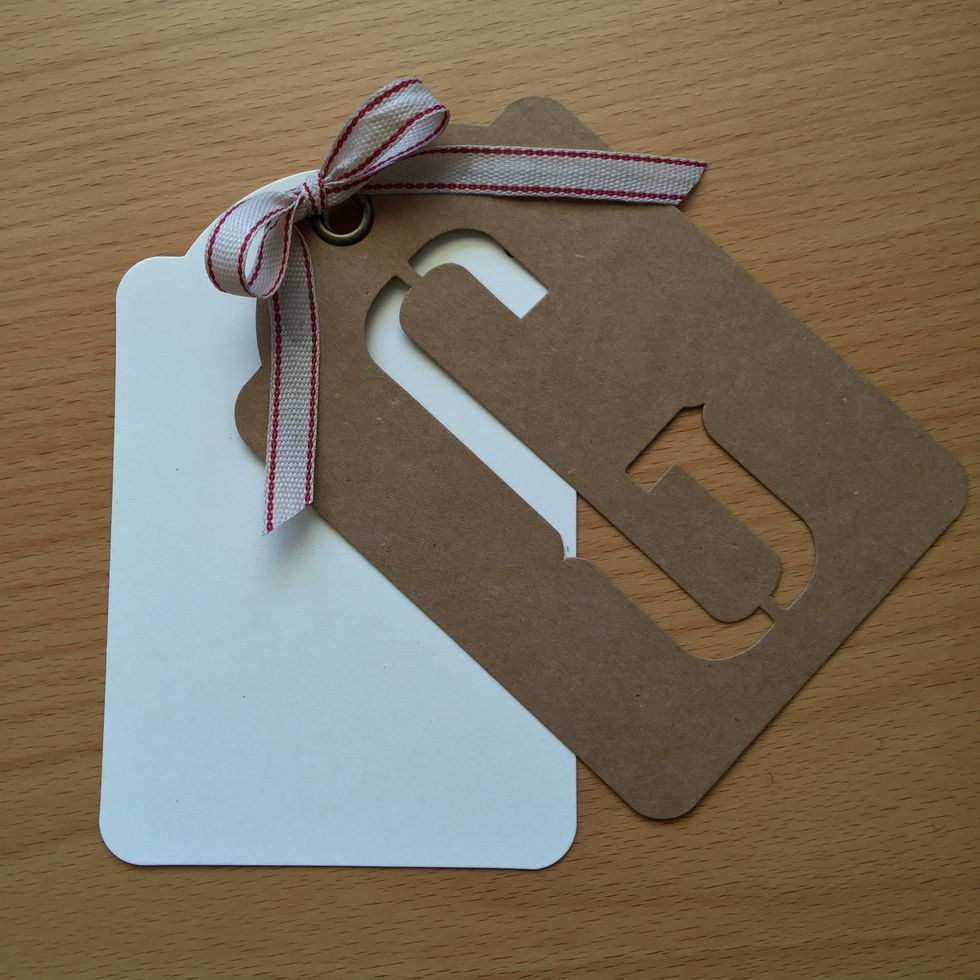 Put together two tags and lace them with a ribbon. Then we add all the embellishments on the cover.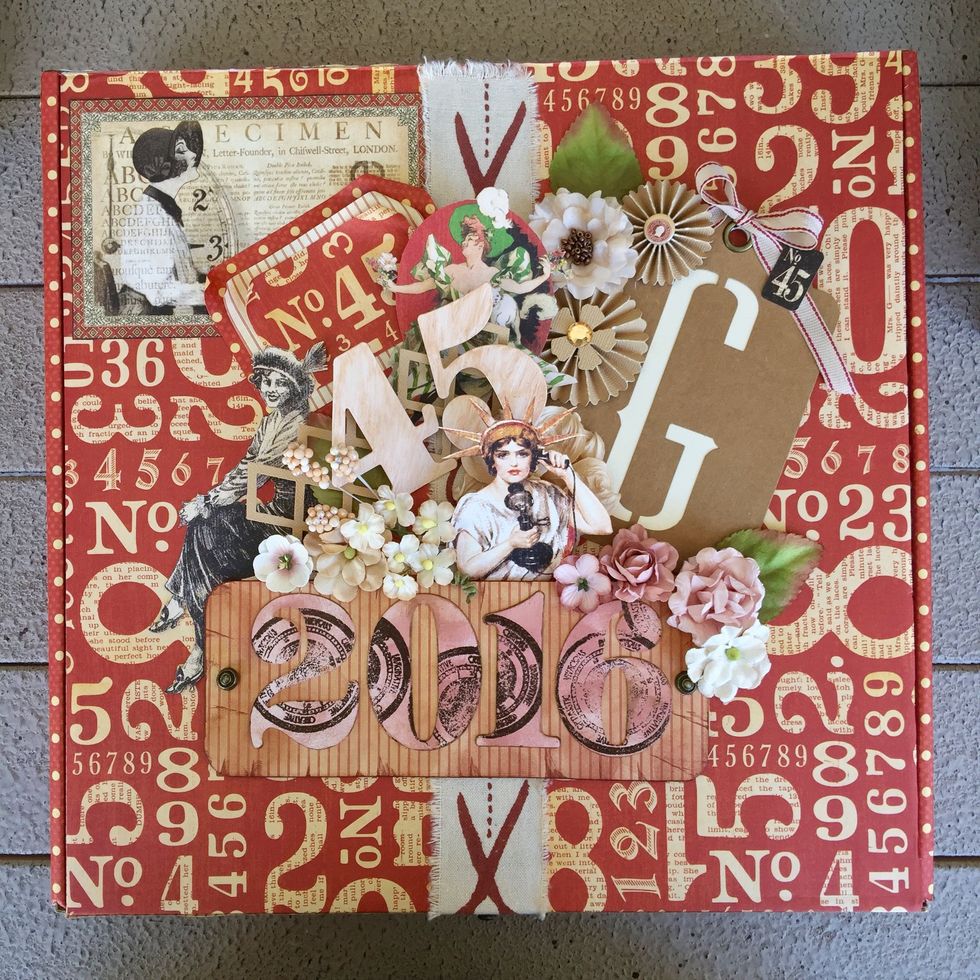 Add embellishments as you like. Fans, brads, flowers, fussy cut pieces, tags ...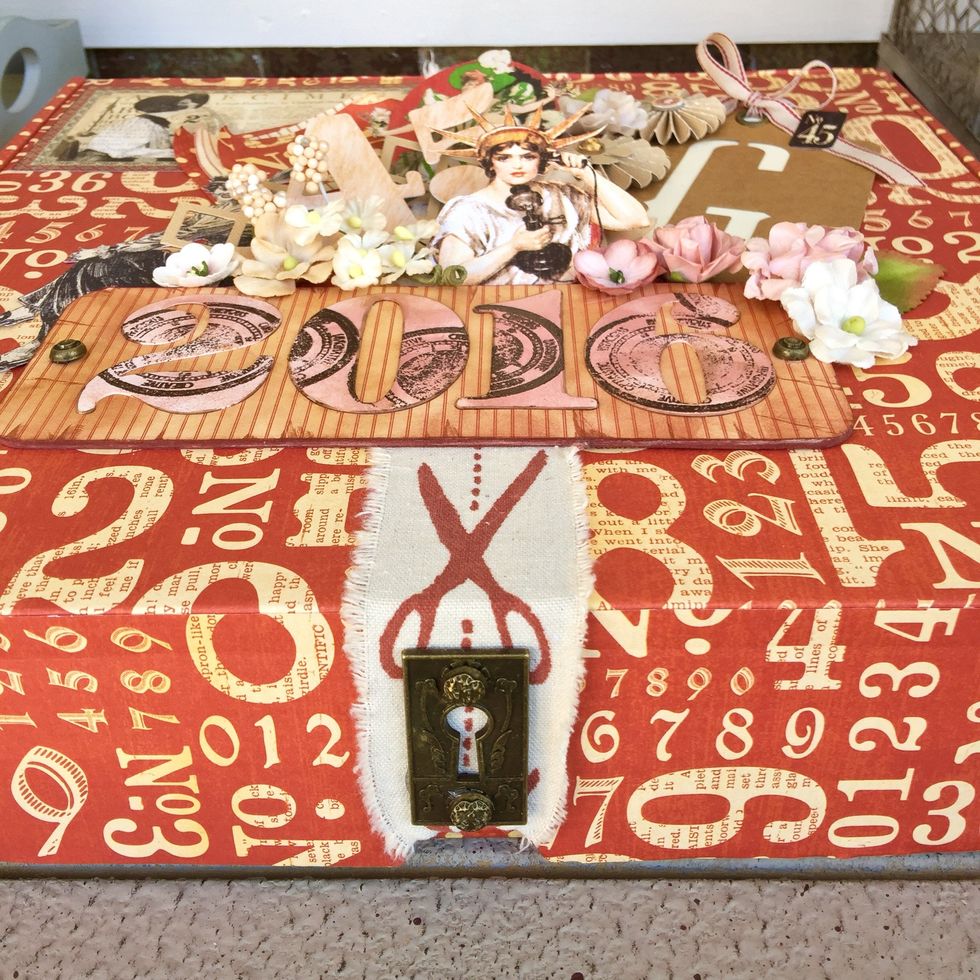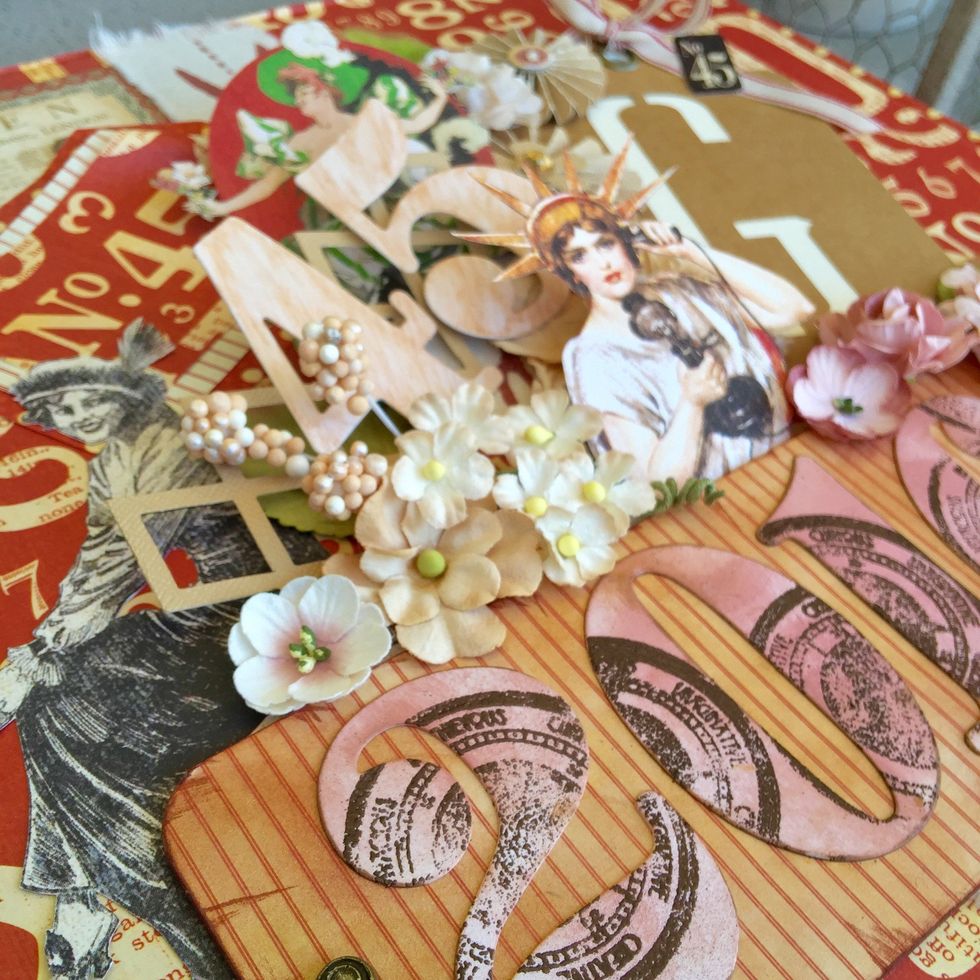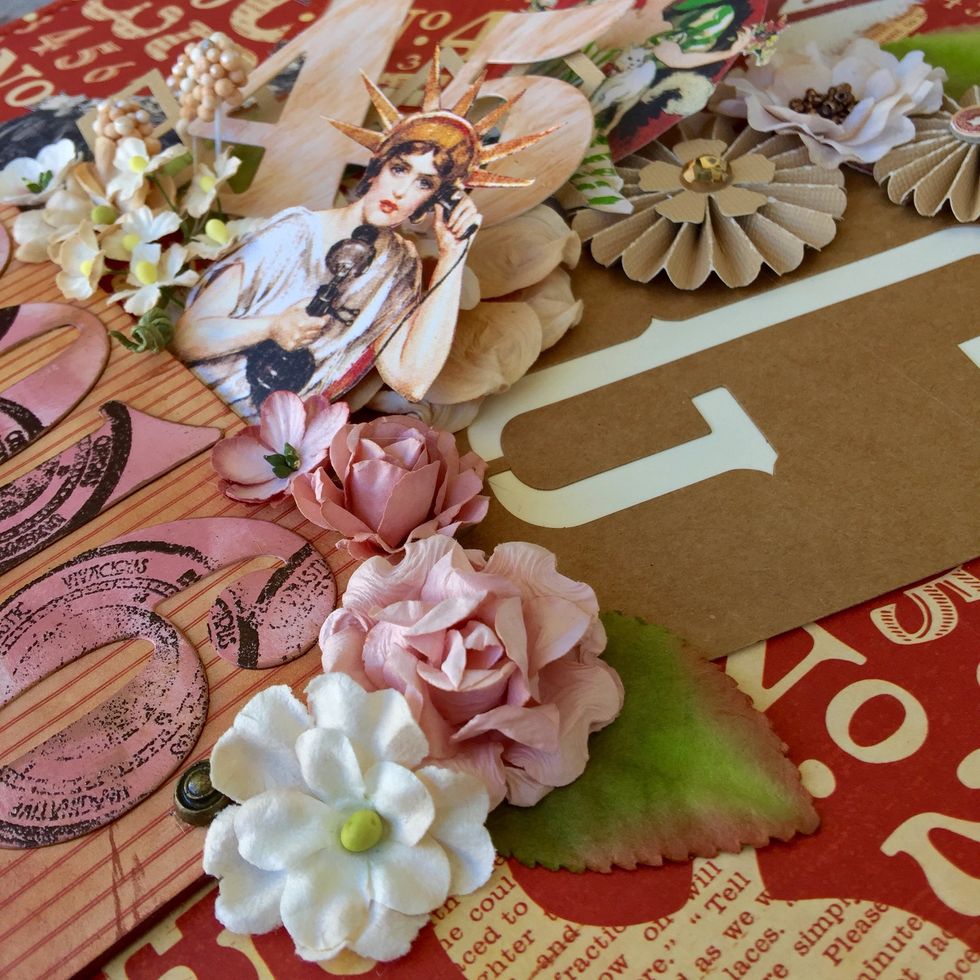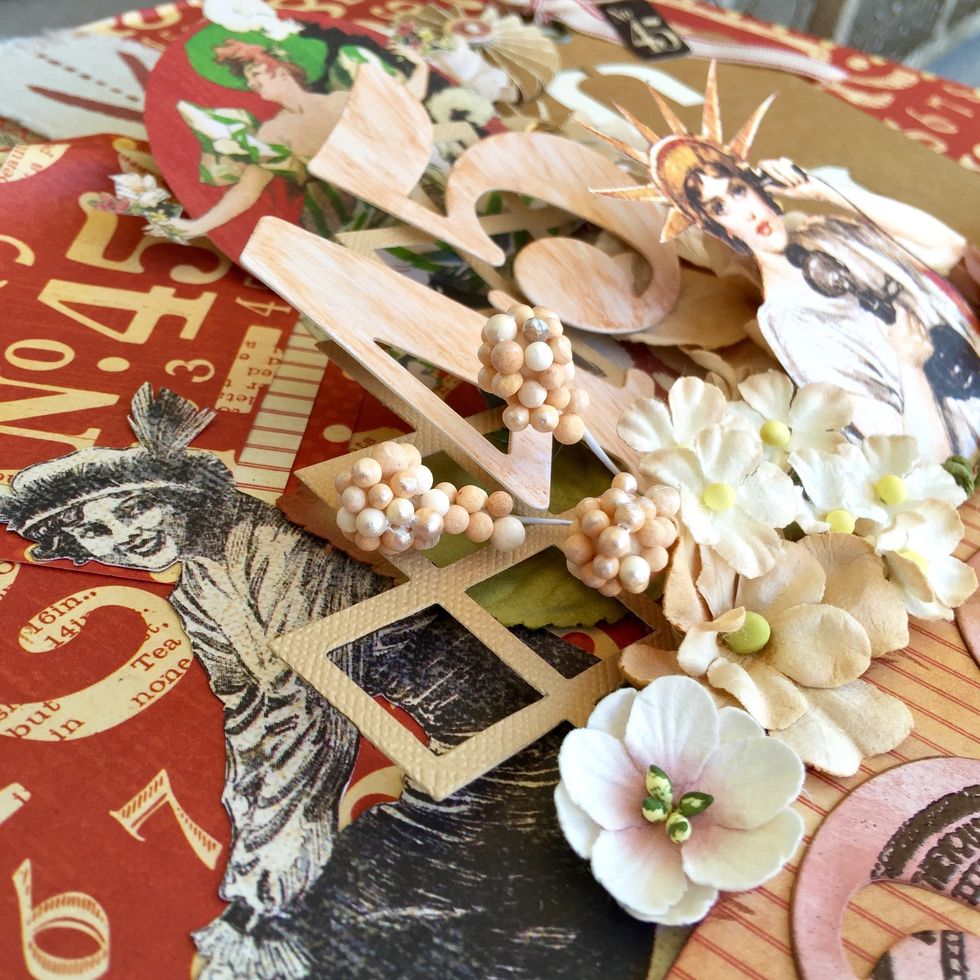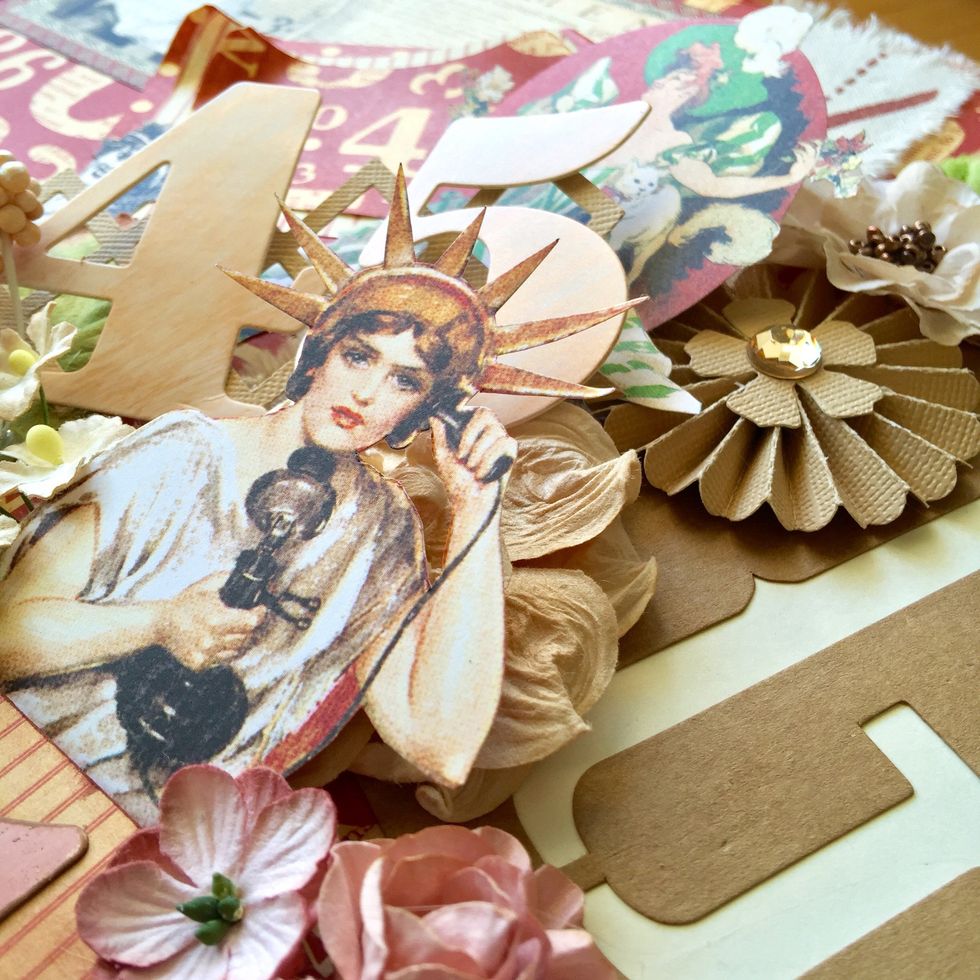 Hope you like!
1.0 #4501289 DIY Craft Roll paper Numbers&Stripes
1.0 #4501287 DIY Craft Roll paper Biclycles&Polka Dots
1.0 #41005 Color Box Graphic 45 Decades Triumphan red
1.0 #41001 Color Box Graphic 45 Decades Photogenic
4.0 #4500422 Metal Brads
1.0 #4500546 Ornate Metal Key Holes
2.0 #4501261 ATC Red Policy Envelopes
2.0 #4501262 Square Red Policy Envelopes
1.0 #4501263 Regular Red Policy Envelopes
1.0 #4501221 Regular Ivory Tag Albums
1.0 #4501270 Alphabet Banners Kraft Letter G
1.0 #4501253 Comunique Collection Society Page
1.0 #4501253 Comunique Collection Telegram
1.0 #4501253 Chipboard
1.0 #4500773 Typography Collection Imagine
1.0 #1837070 Petaloo Forgetmenots Antique Mauve
1.0 #586560 Prima Marketing Vintage Emporium
1.0 #586522 Prima Marketing Vintage Emporium
1.0 Cling Stamps Graphic 45 Rare Oddities 2
1.0 #10500 Top Boss Embossing Powder Stamp Pad Clear
1.0 Donna Salazar's Mix Media Embossing Powder Truffle
1.0 A cardboard box
1.0 Chipboard numbers
1.0 Some ribbons
Marina Blaukitchen
Scrapbooking lover. \nGraphic 45 Design Team Member 2016-2017\nGraphic 45 Brand Ambassador 2017-2018