Upcycle a Box to Trims & Ribbons Organizer
10
This step-by-step tutorial will show you how I turned a simple shoe box to a pretty and functional ribbons & trim organizer.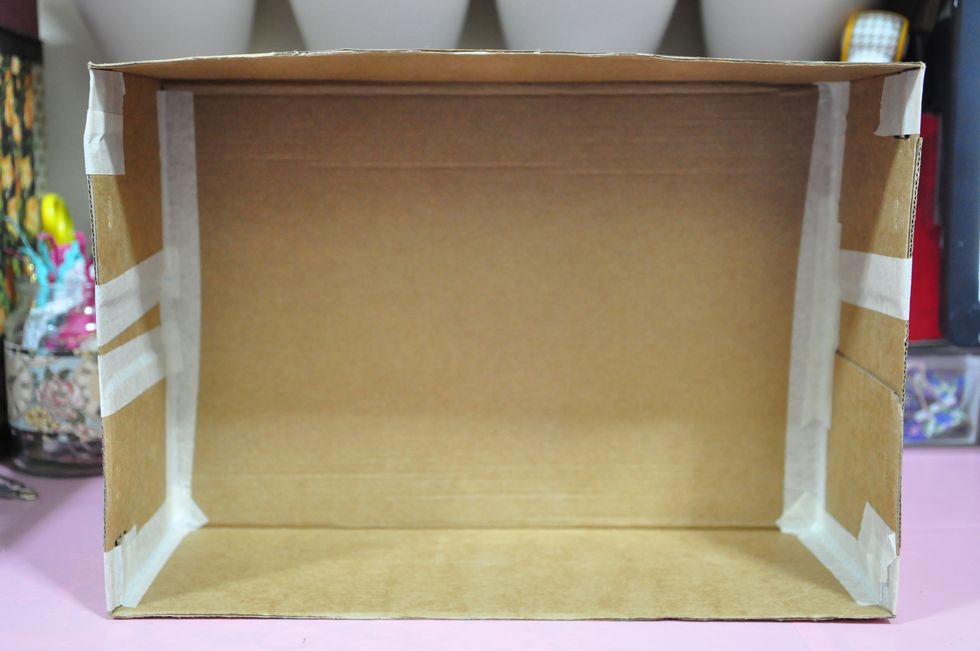 Prep your shoebox. I used masking tape to secure the sides, edges and flaps.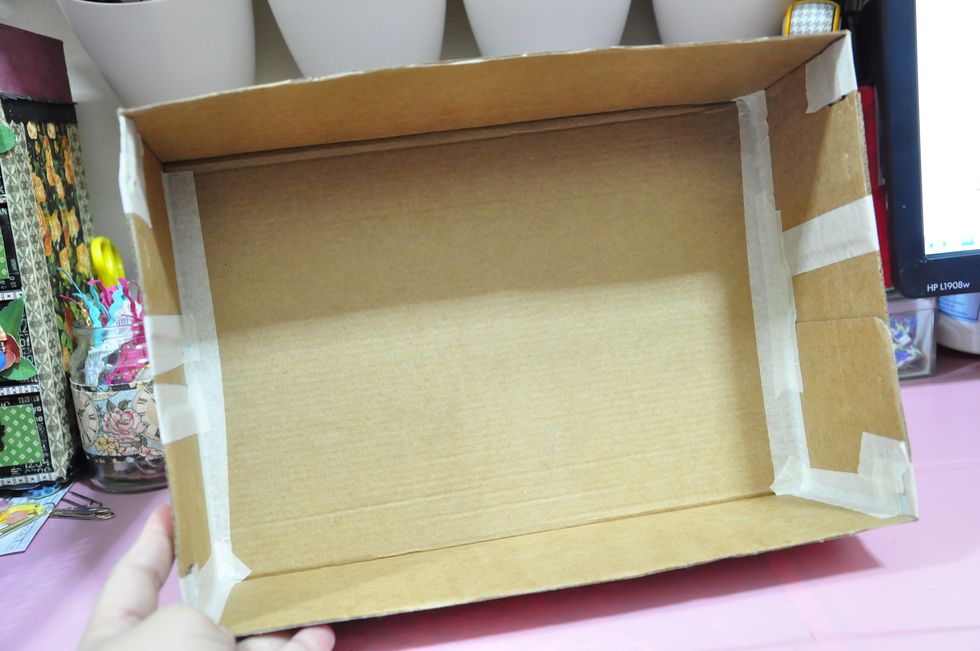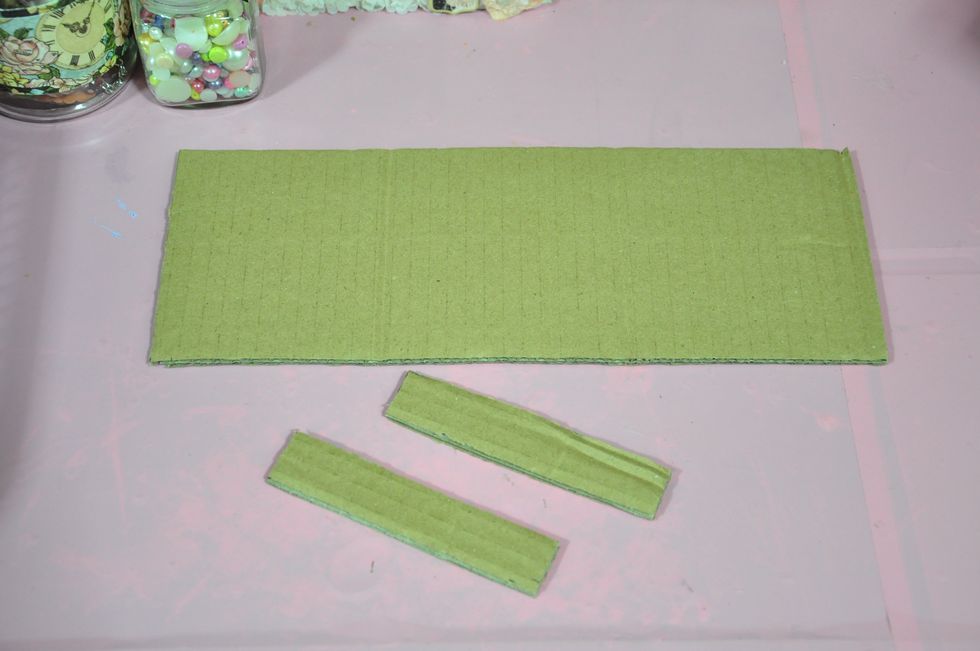 Cut 3 pieces of cardboard. Thick ones like corrugated cardboard is best. Length and width depends on your shoebox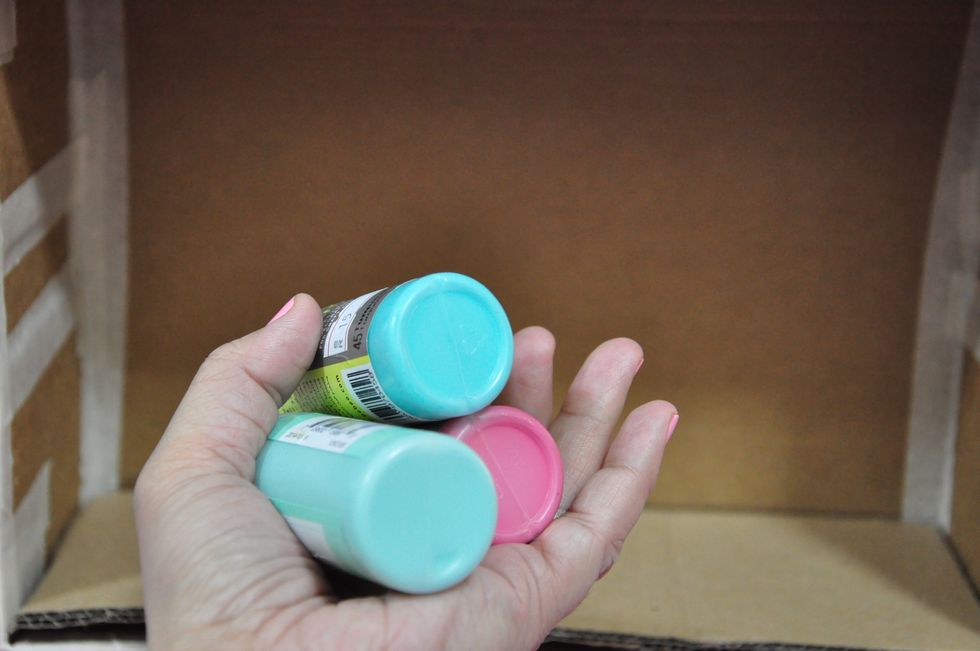 Choose your preferred colors of acrylic paints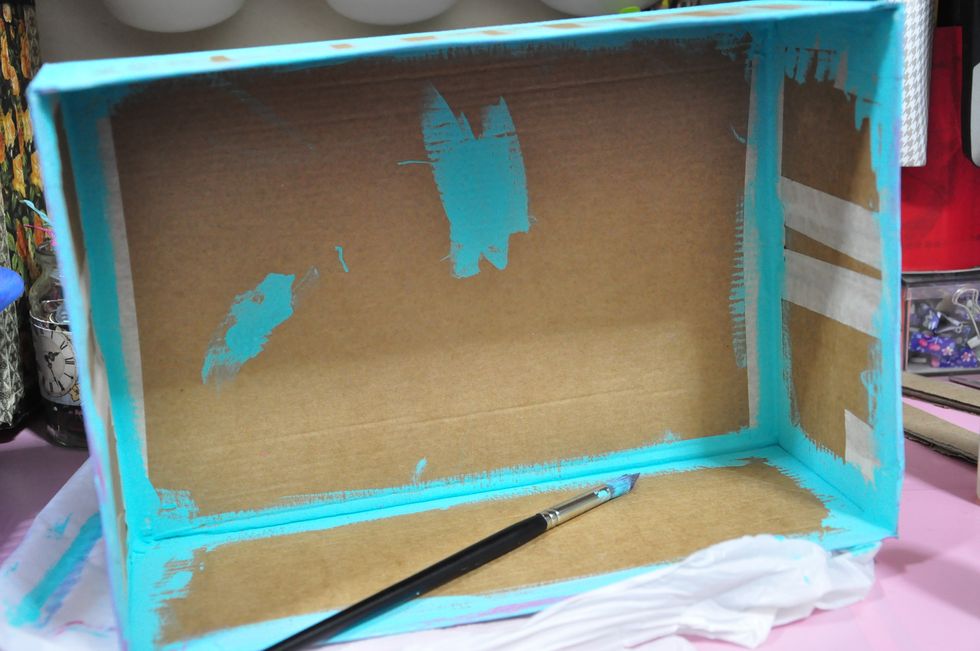 Paint the edges of the box
I mixed the colors by dry brushing the two other colors of my choice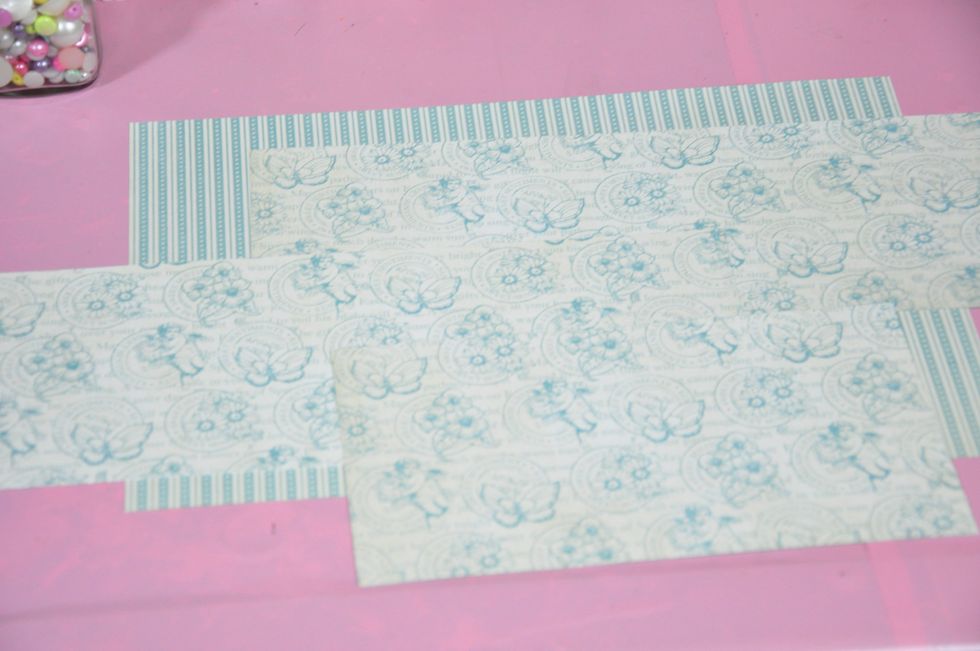 Choose and cut papers of your preference. Base the sizes on your shoe box dimension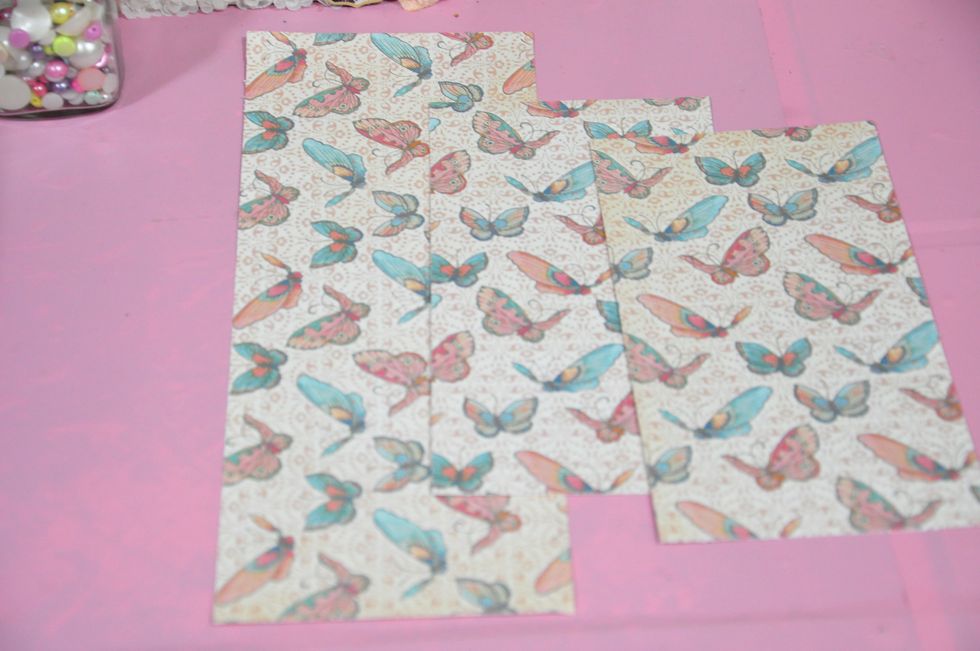 Do the same for the top and sides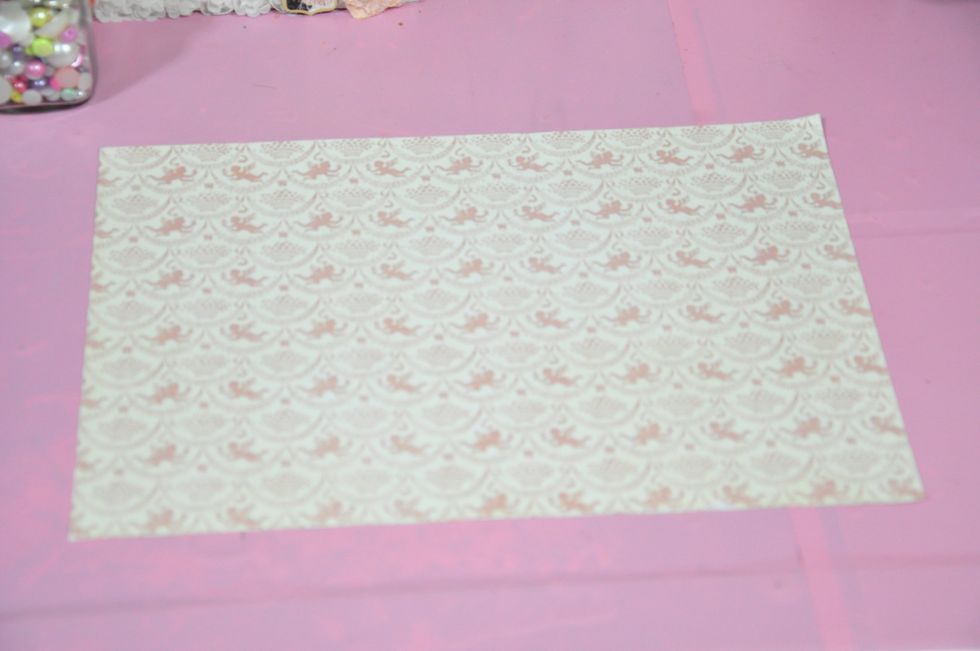 For the back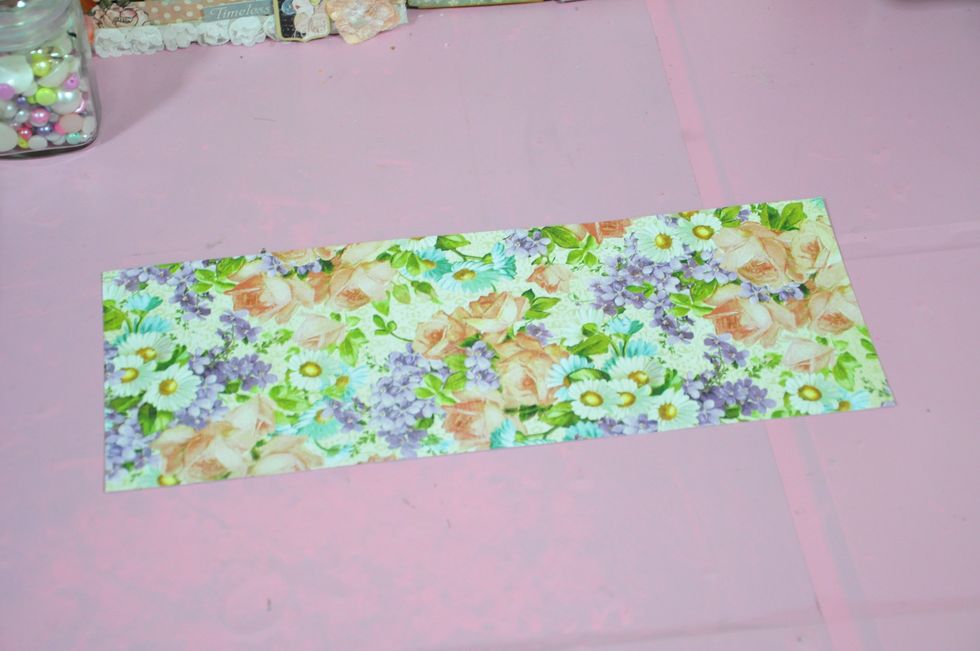 2 pieces of this for the "shelf"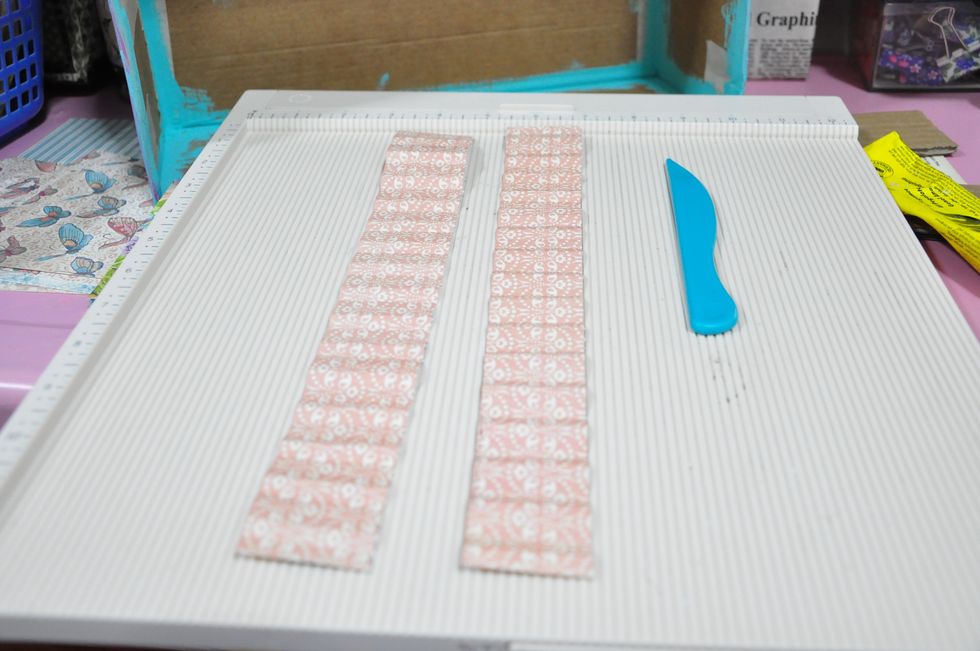 Cut some 1.5 inches strips of paper. Score at .5 and fold as seen in the image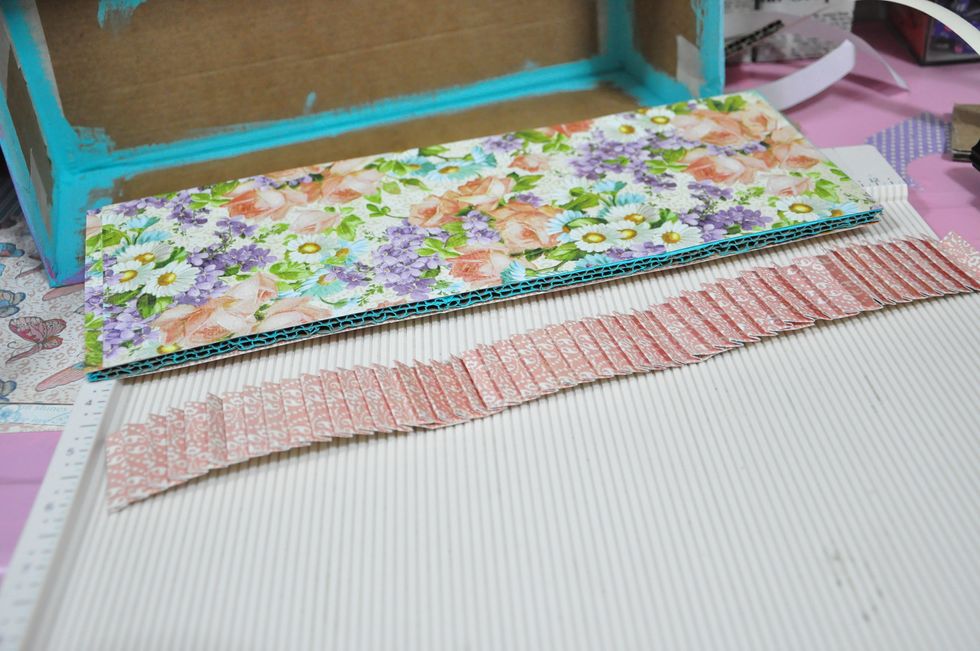 Cut it as long as the "shelf"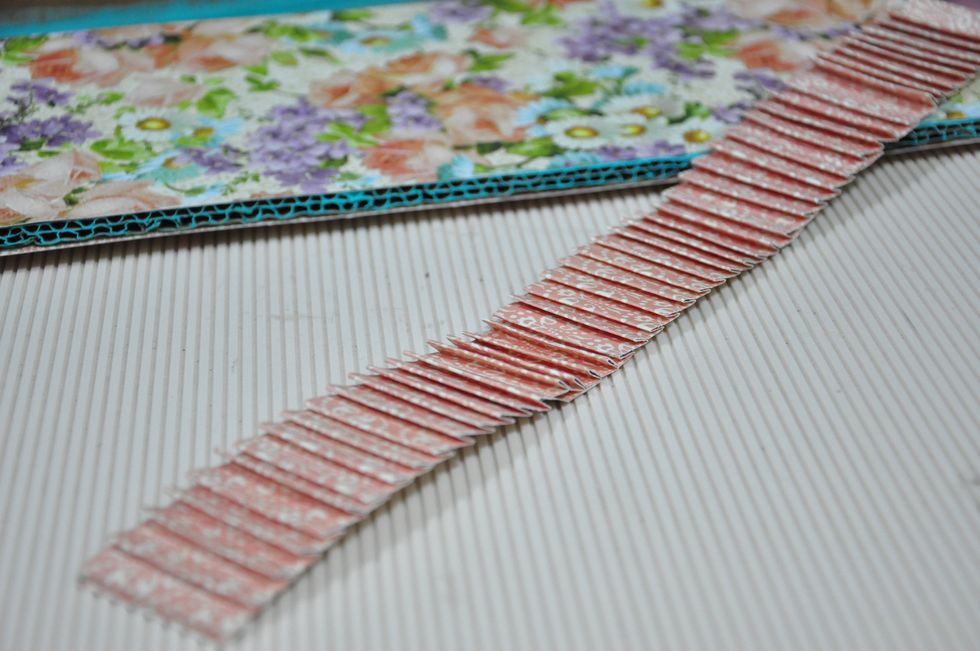 Adhere a strip at the back to make it sturdy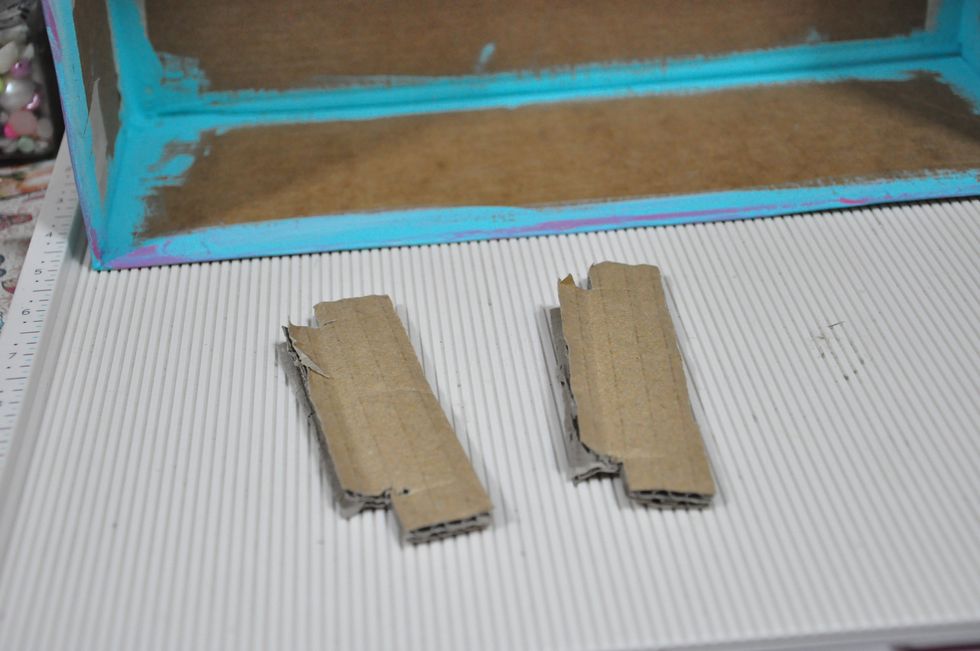 Cut slits at the sides of the box. Do this to the 2 cardboard strips and insert to the slit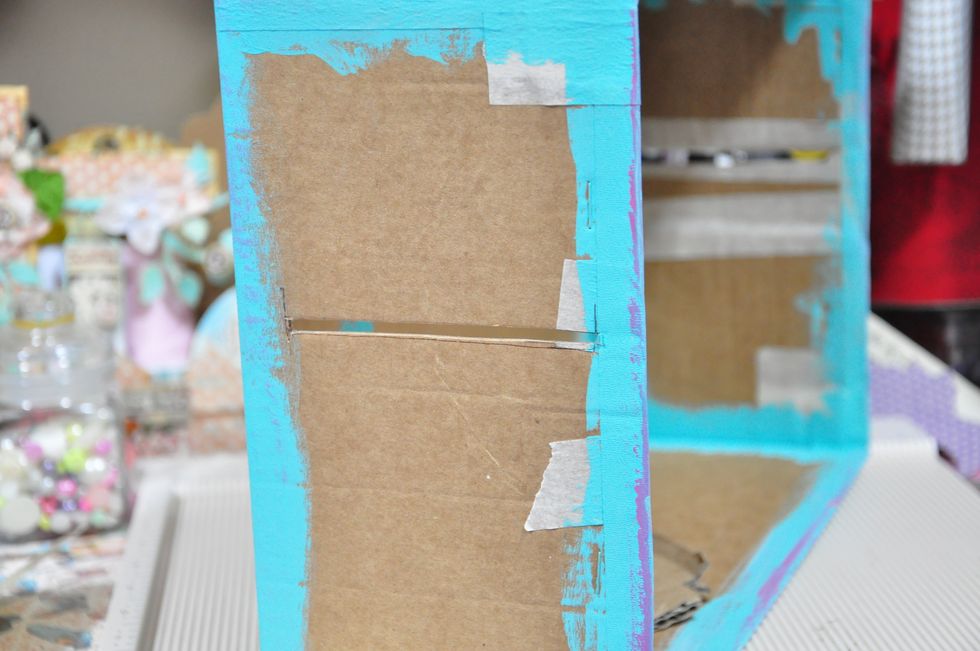 This is how the slit looks like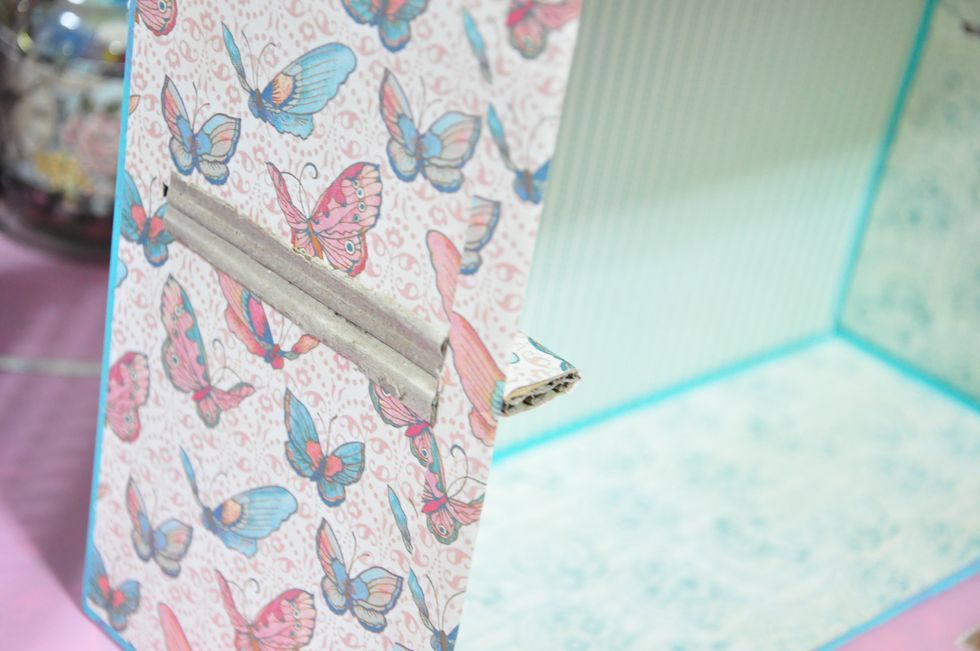 Cover with paper first and insert like this. Secure with adhesive.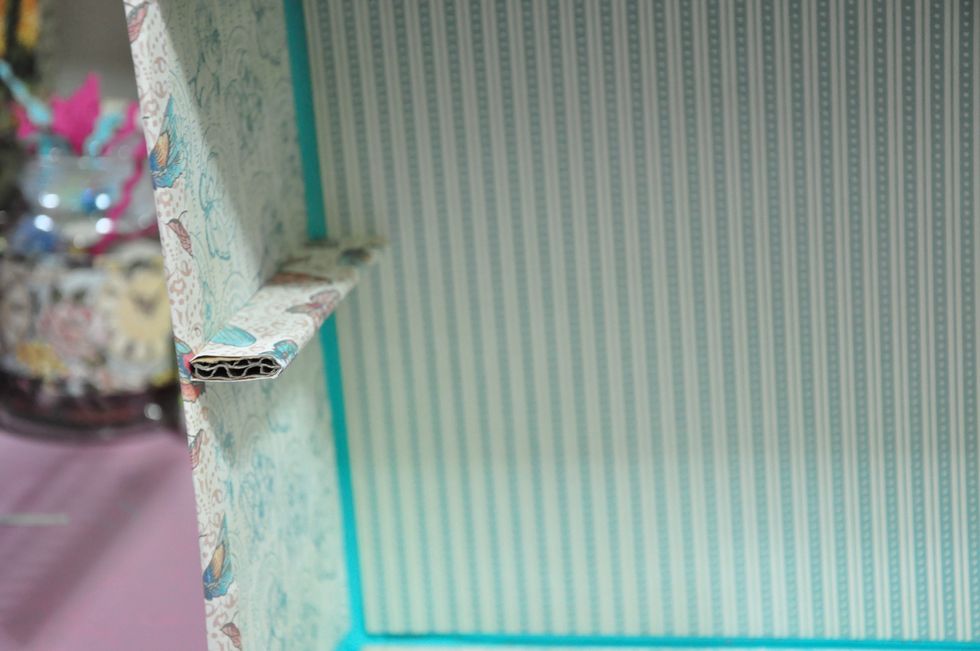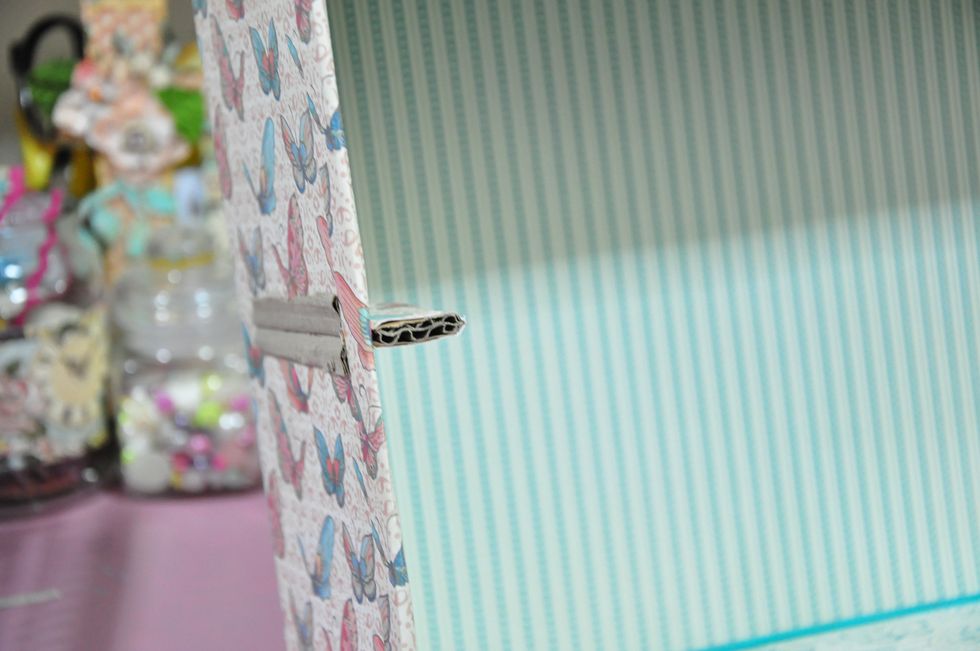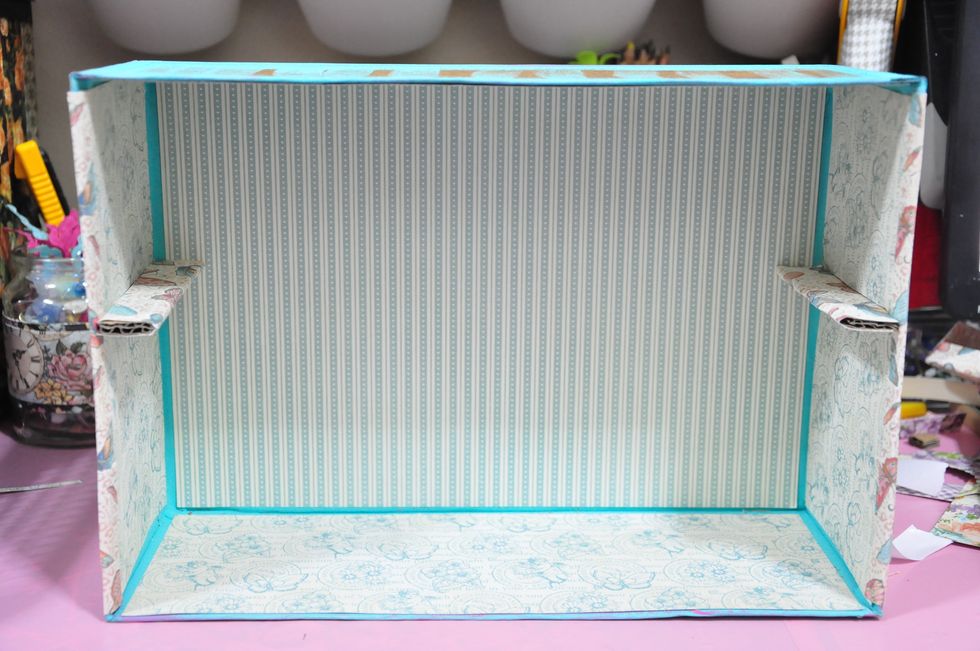 This is how it should look like after you inserted both cardboard pieces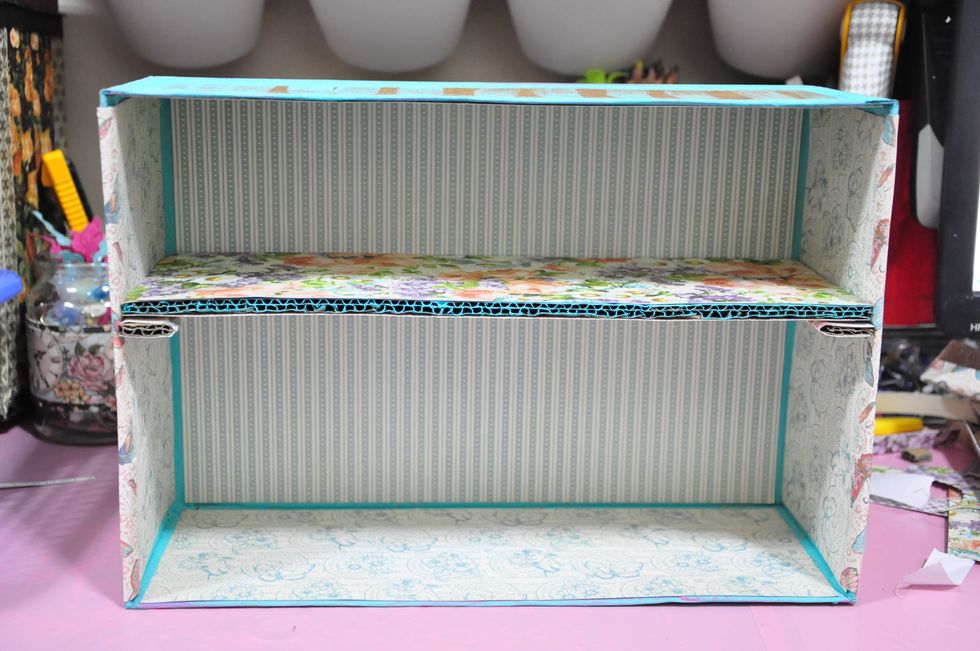 Secure the "shelf" with adhesive as well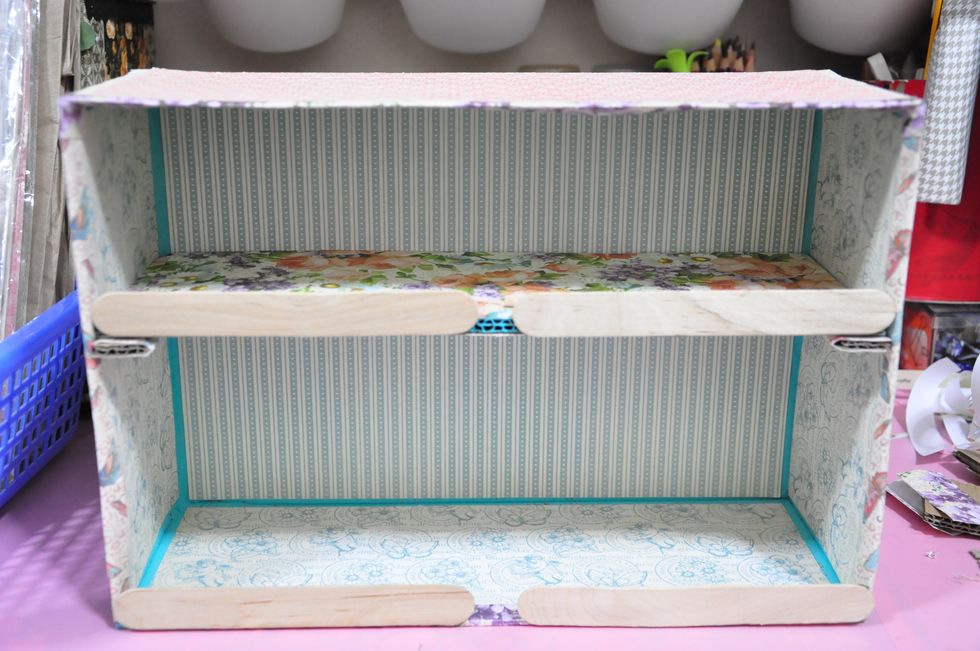 Use popsicle sticks or similar to adhere the folded strip of paper to.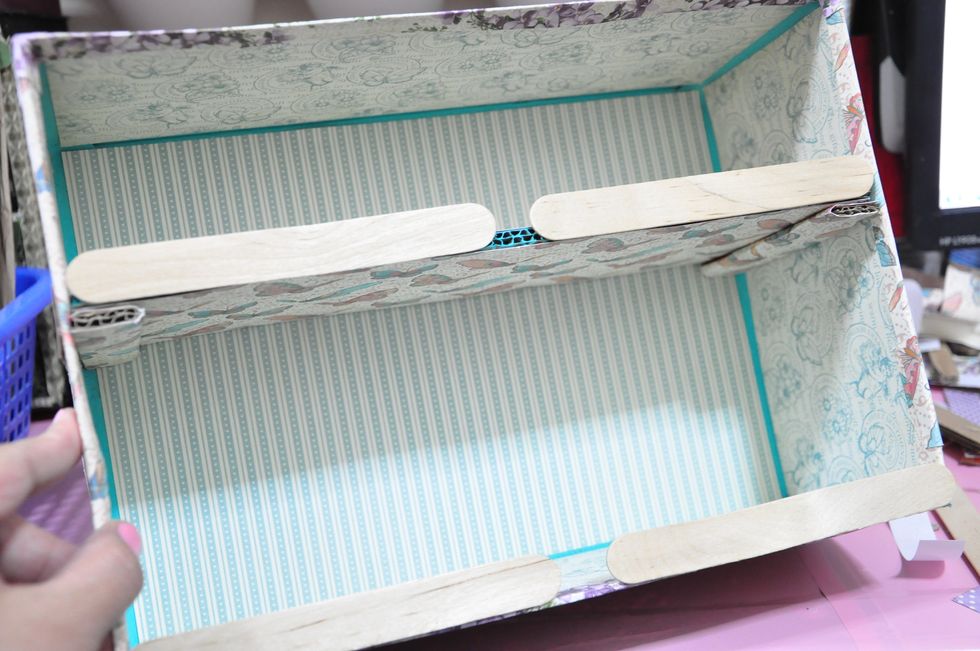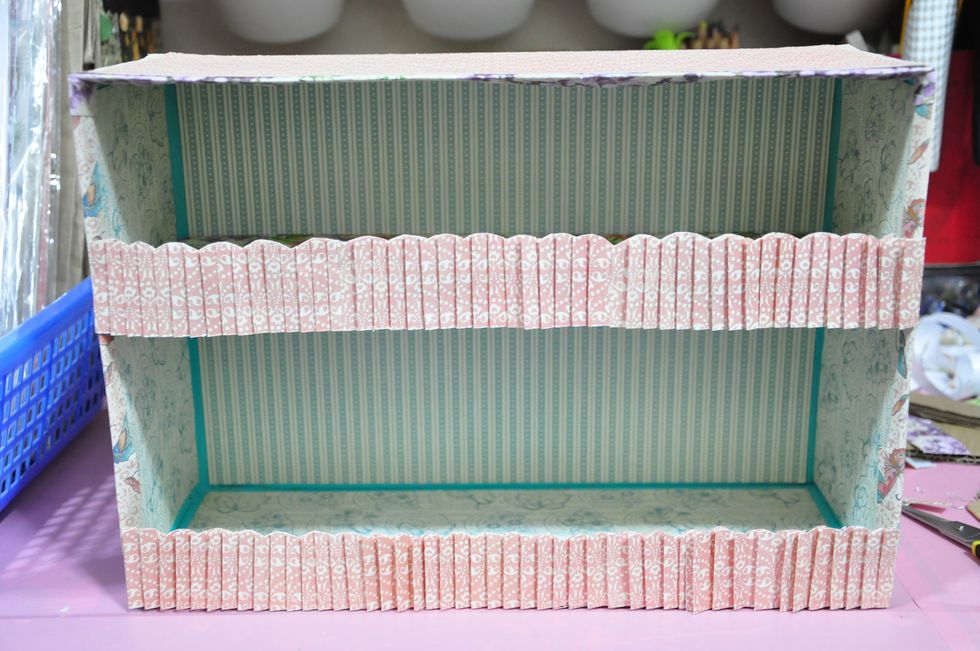 Adhere the paper strip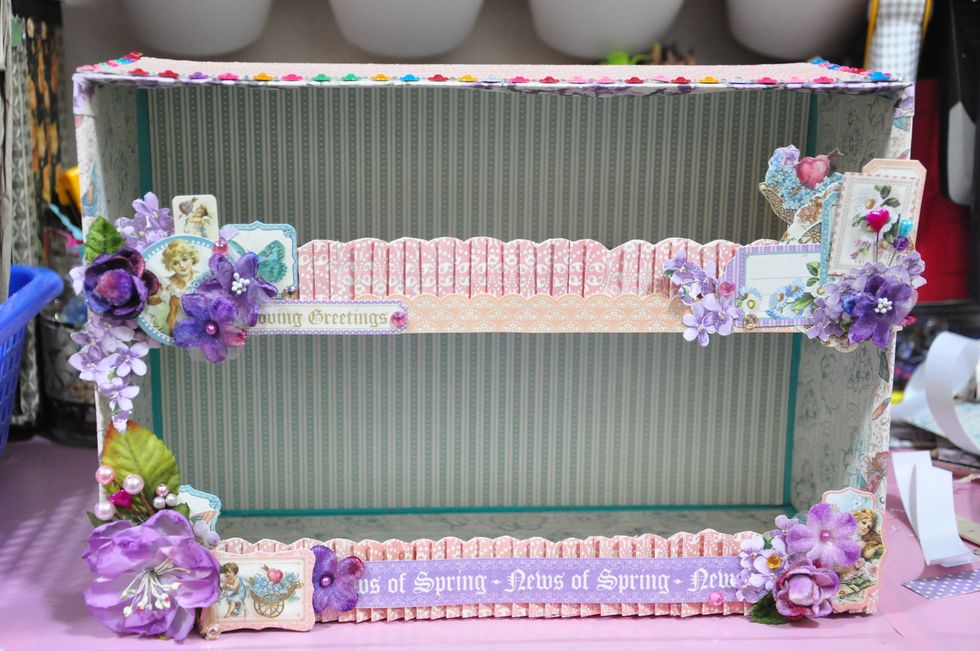 Embellish and it's done! You can use this to store whatever you like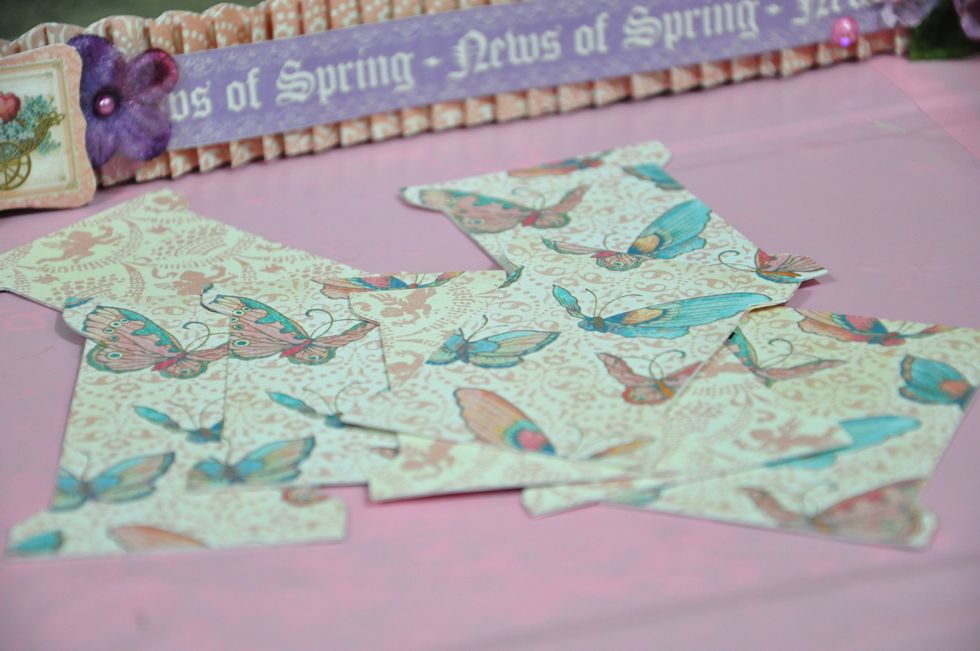 I wanted to use this as ribbon/trims storage so I made some ribbon spools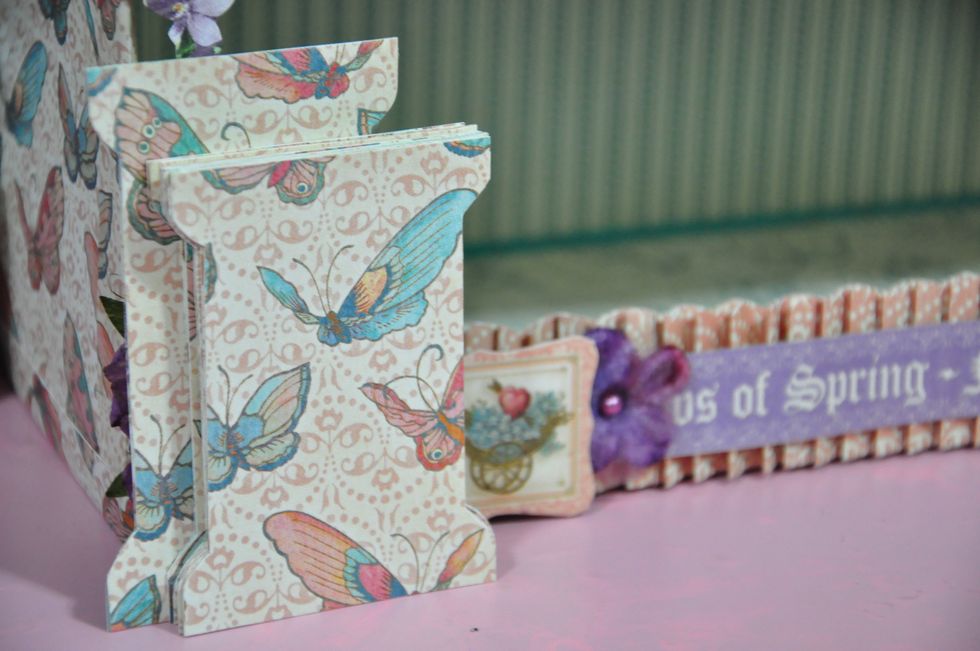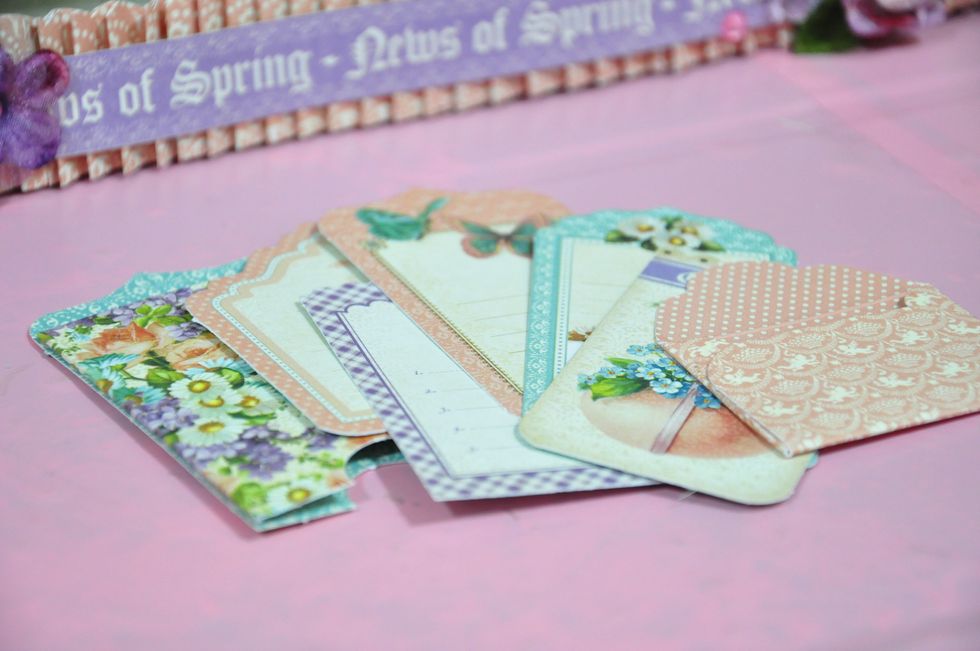 And also used some of the tags and pockets as spools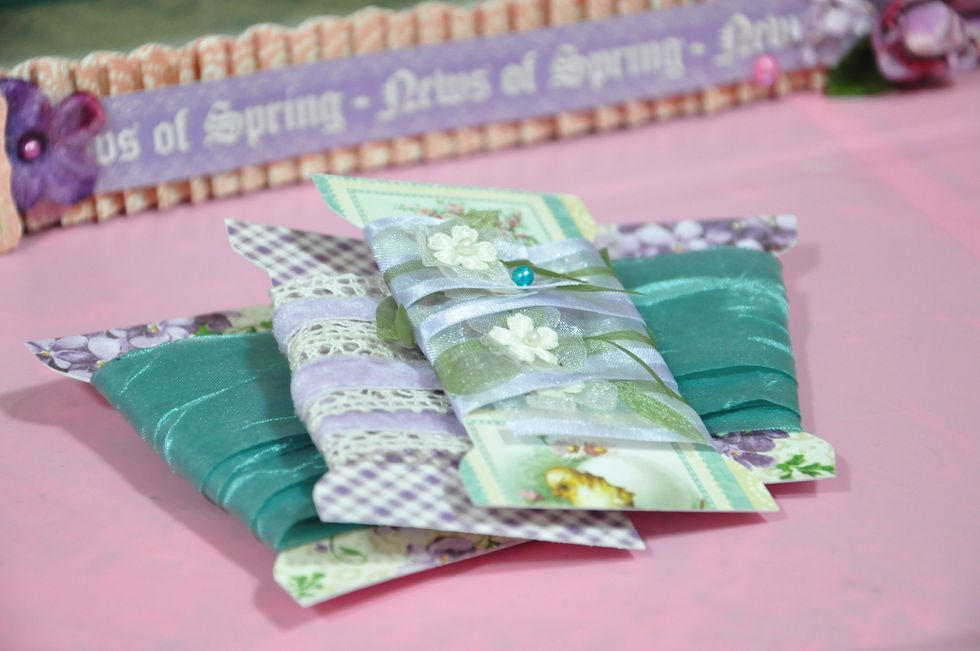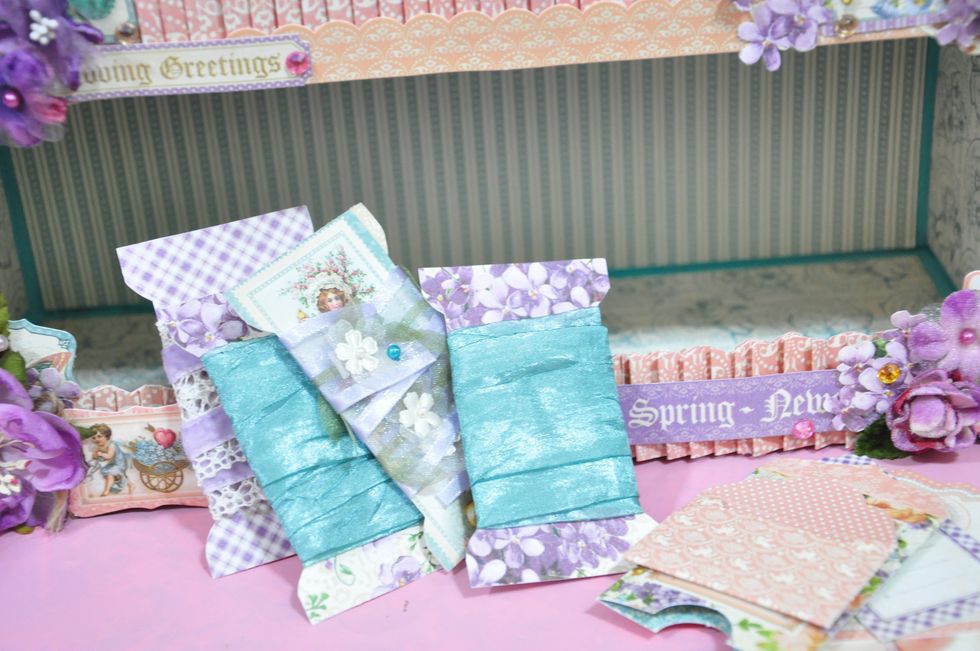 So pretty!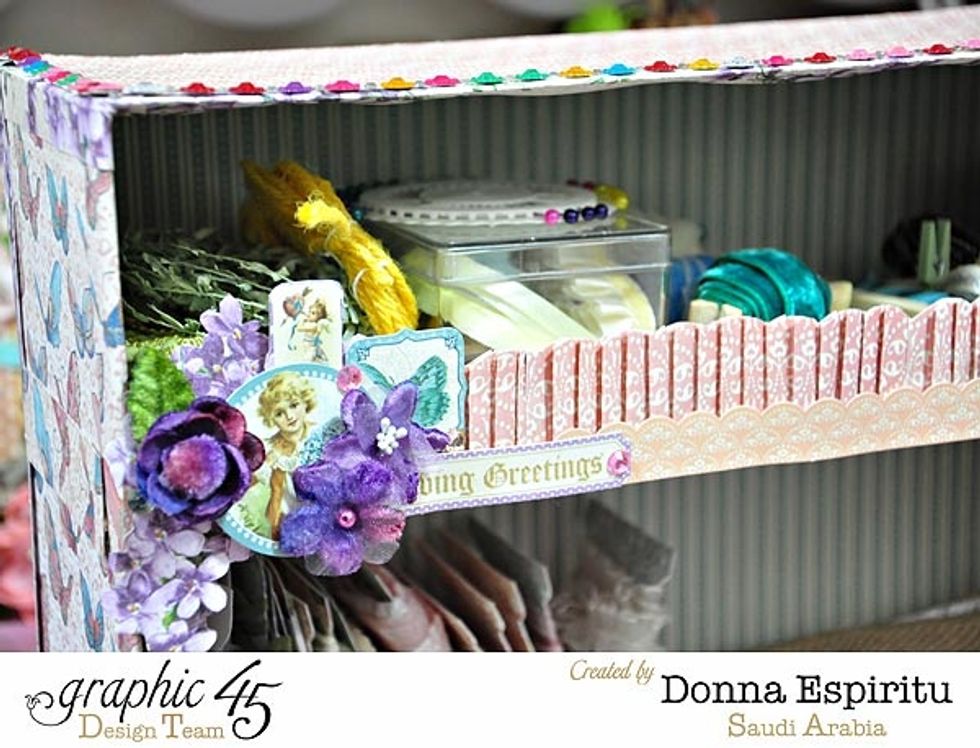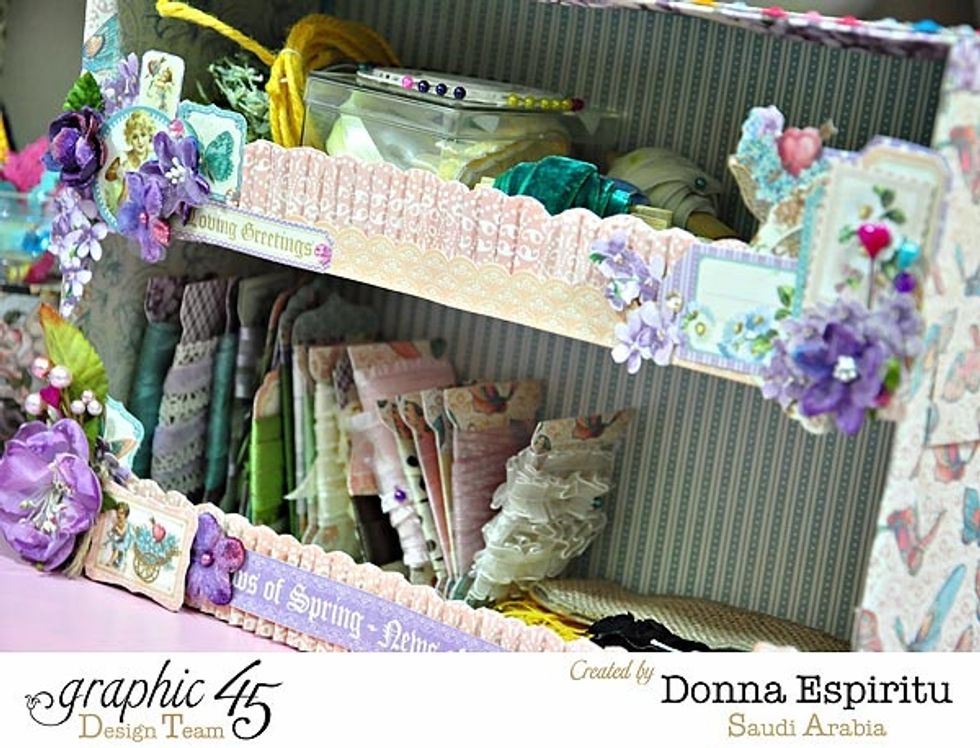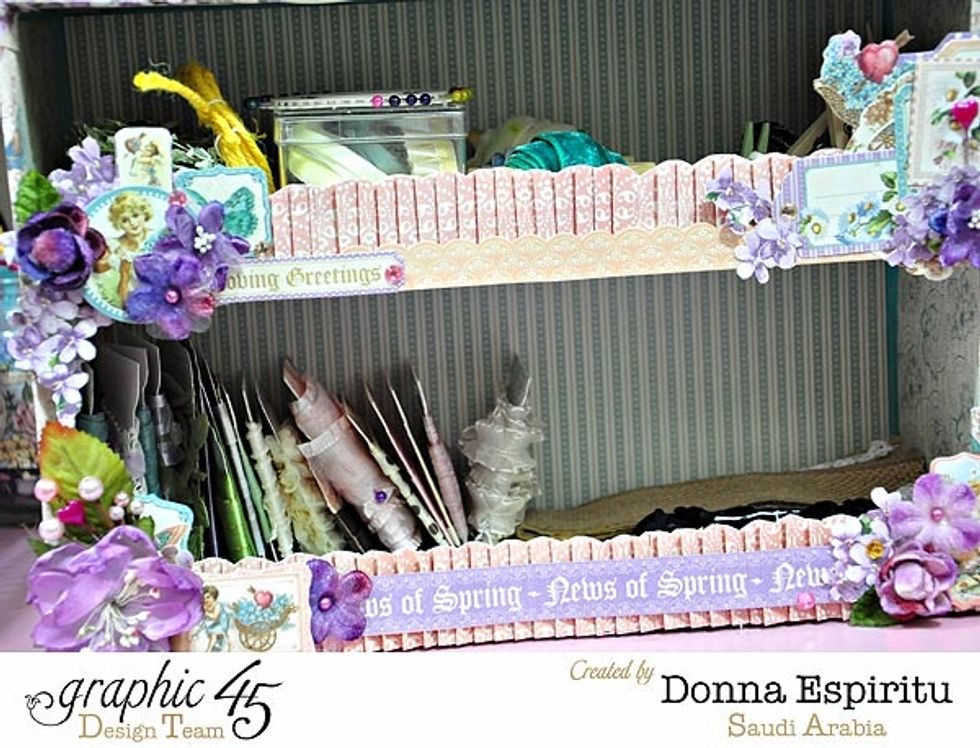 Hope you liked my tutorial! :)
Graphic 45 Sweet sentiments 12x12 paper pad
Graphic 45 Sweet sentiments tags and pockets
Petaloo flowers spring berry clusters (pink)
Petaloo flowers- botanica blooms (lavender/purple)
Petaloo flowers - vintage velvet minis (purple)
White cardstock
rhinestones
pins
Martha Stewart scoring board
Adhesives - liquid glue and double-sided tape
Popsicle sticks
Shoe box
Piece of corrugated board
Acryclic paints
Paint brush
Masking tape or washi tape
The Cutting Cafe ribbon spool template