How to upcycle a box and a jar into a gardener's gift set
Upcycle a Box and a Jar Into a Gardener's Gift Set
19
Upcycled boxes & jars come together to create this fun gift set... A seed storage box & jute holder. (We will also make a few seed packets from old ephemera to complete the set!!)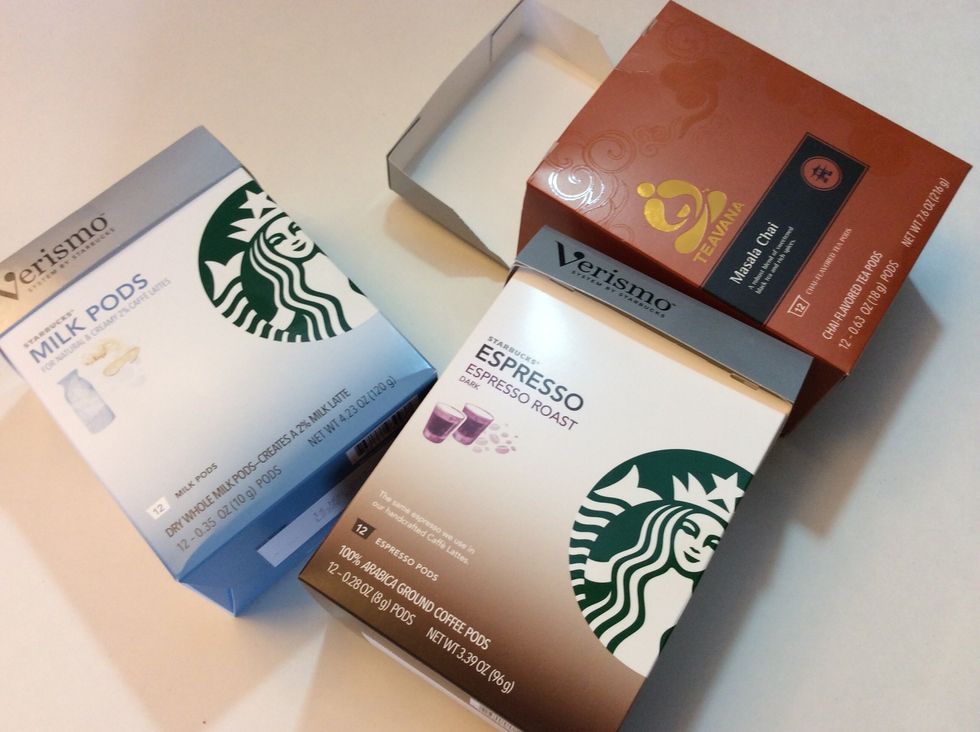 Empty coffee pod boxes are the perfect size and shape...any smallish box with a lid will work though.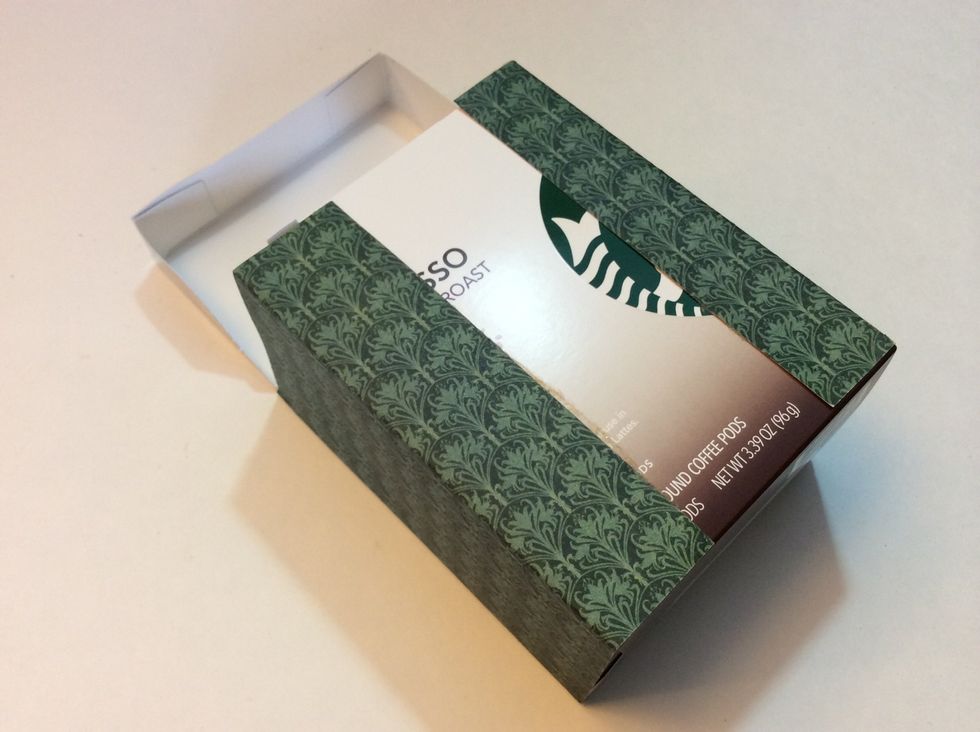 Cut paper to the same height as the box (not including the lid portion). Wrap cover around box from the back. My paper is standard 12x12 Scrapbook paper so I cut mine 5.25"x12". Adhere paper securely.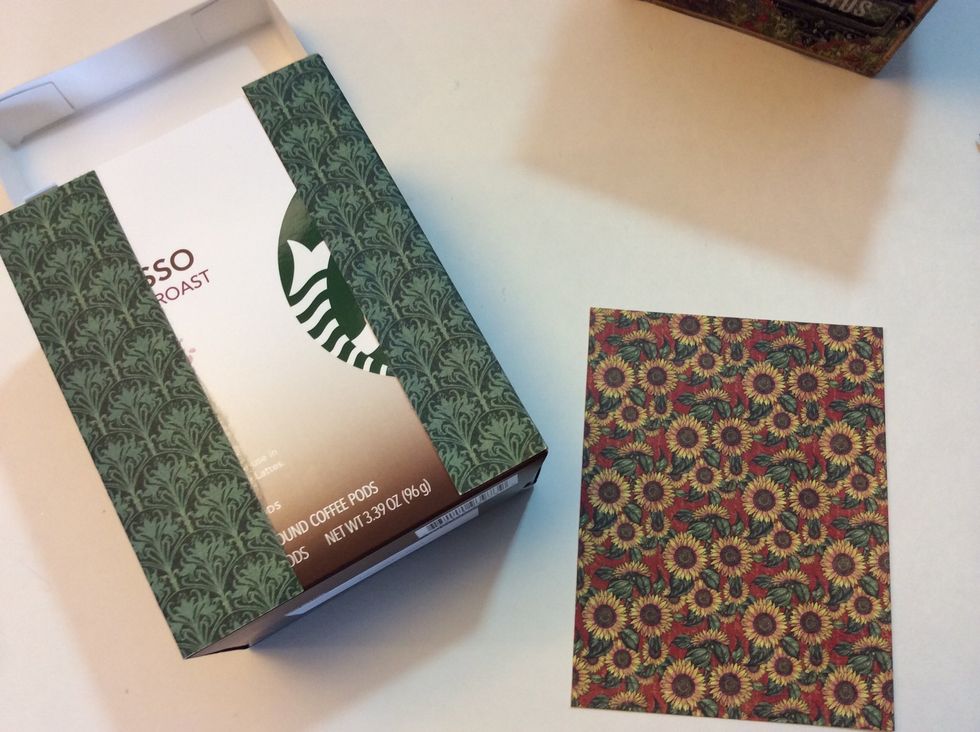 Now cut a front cover piece that will mask the gap left by the cover wrap. (5.25" x 4").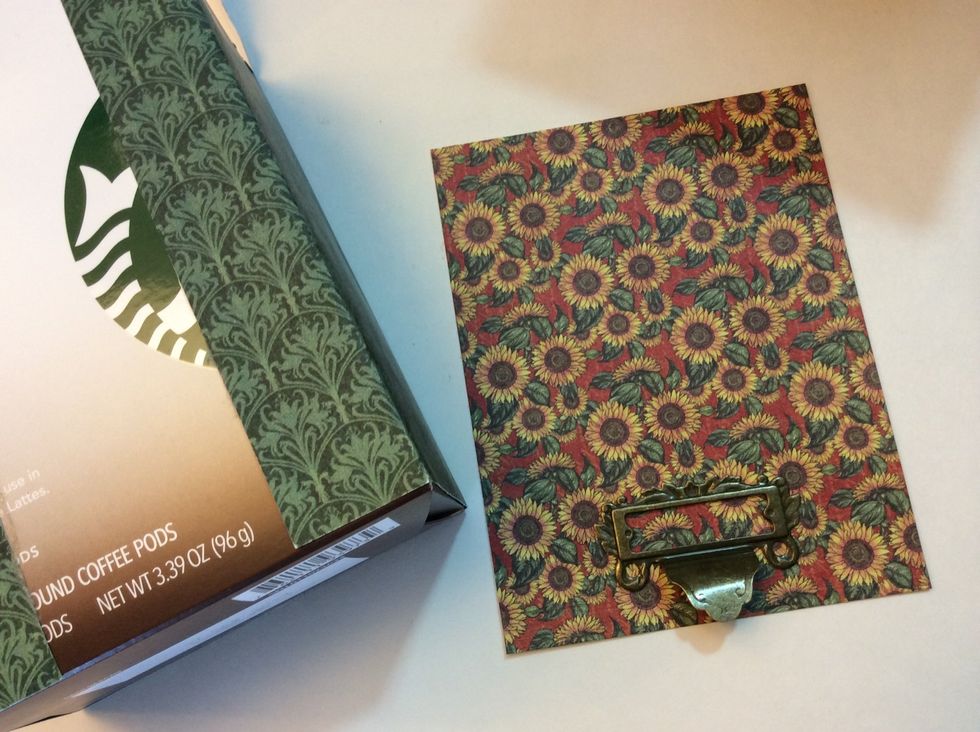 Attach label holder to front cover before adhering into place.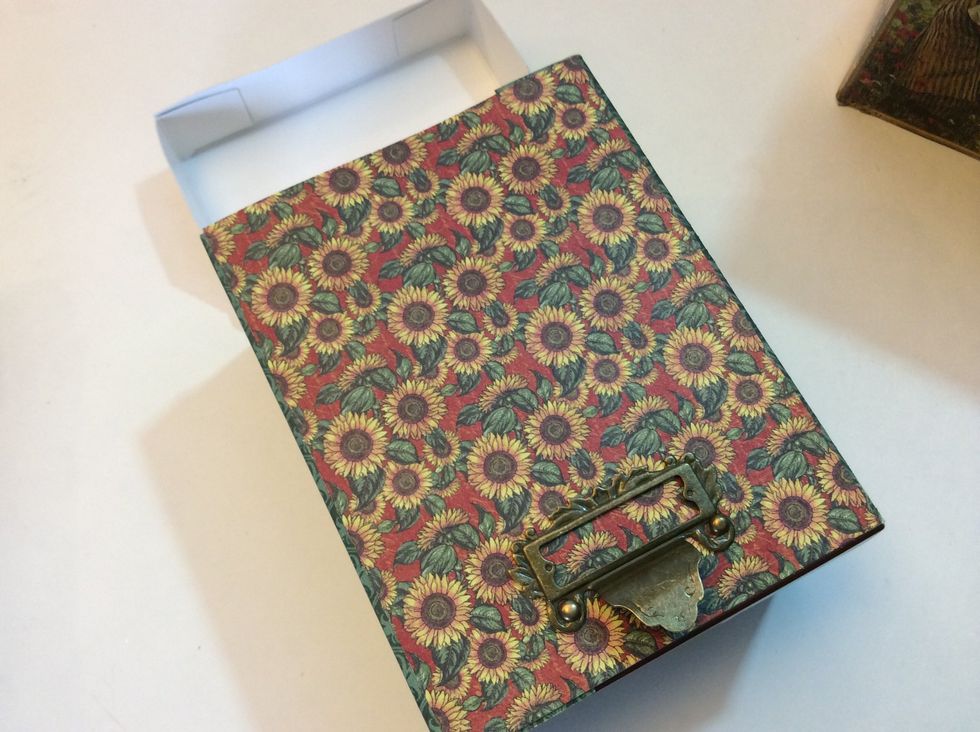 Adhere cover piece into place.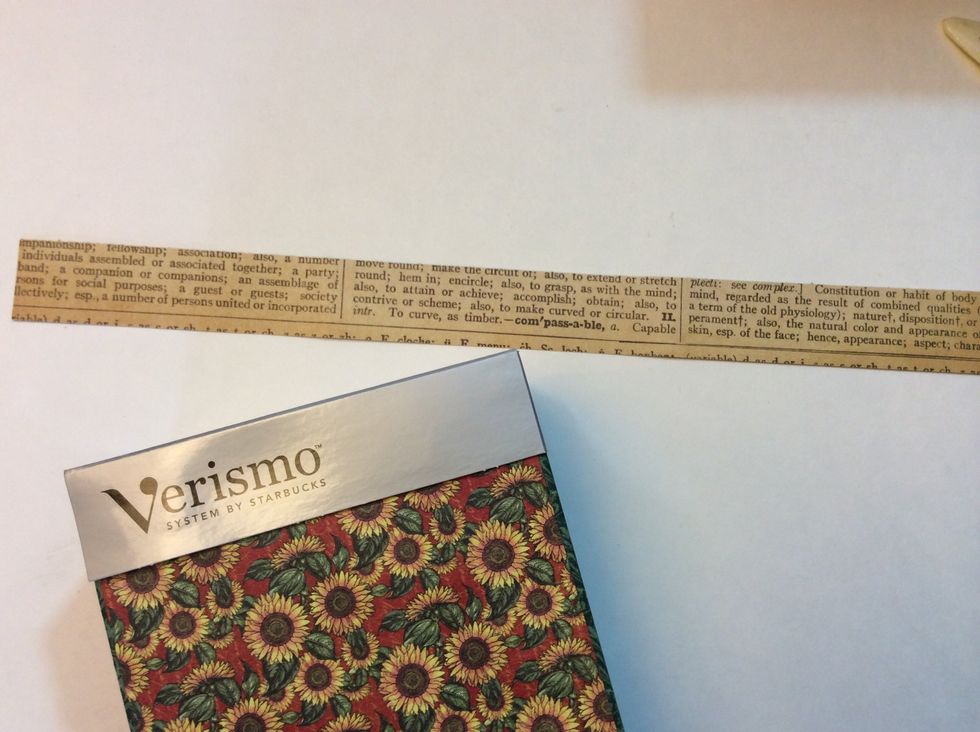 Cut a strip for the lid lip. (1" x 12").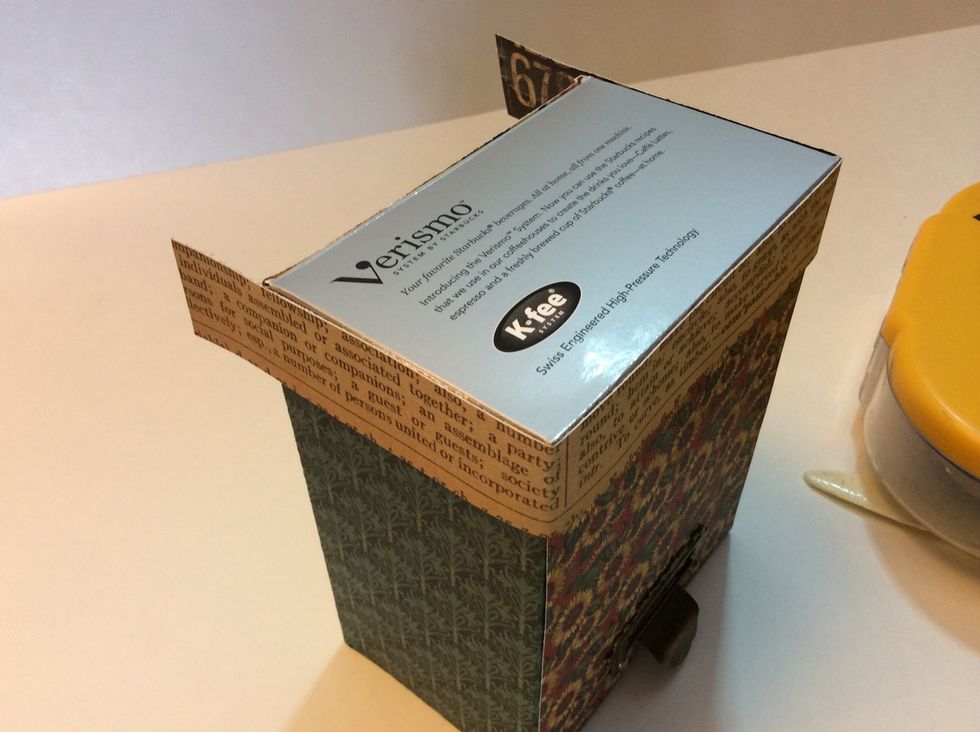 Wrap from the front and adhere strip.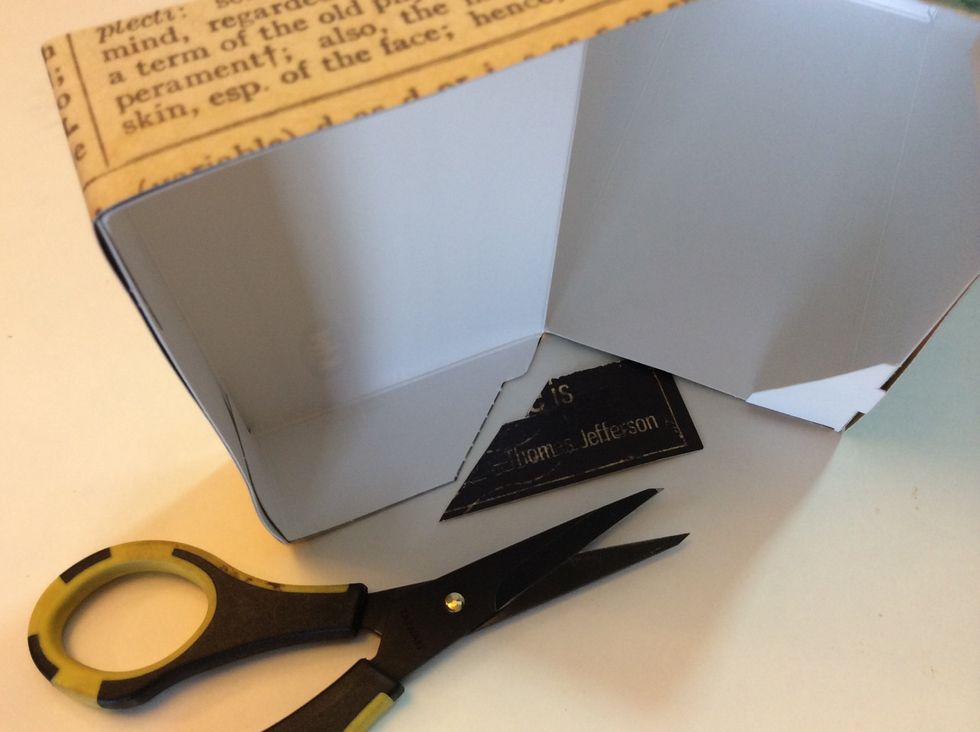 Snip the overhang pieces on the sides.
Cut a top cover piece. (2.75" x 4.25").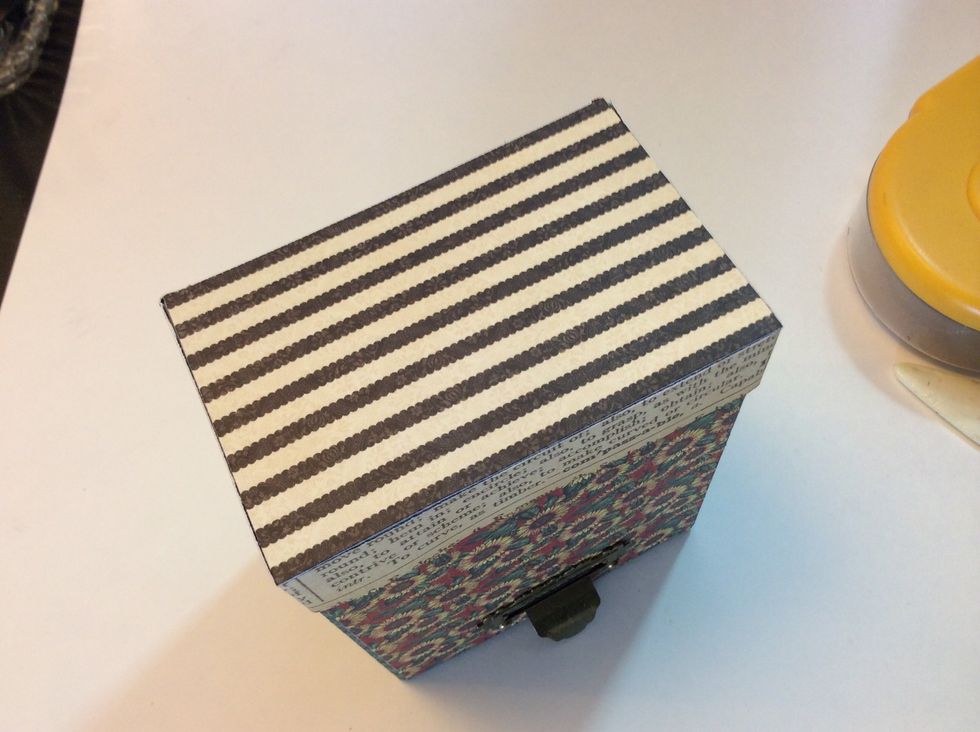 Adhere top cover piece.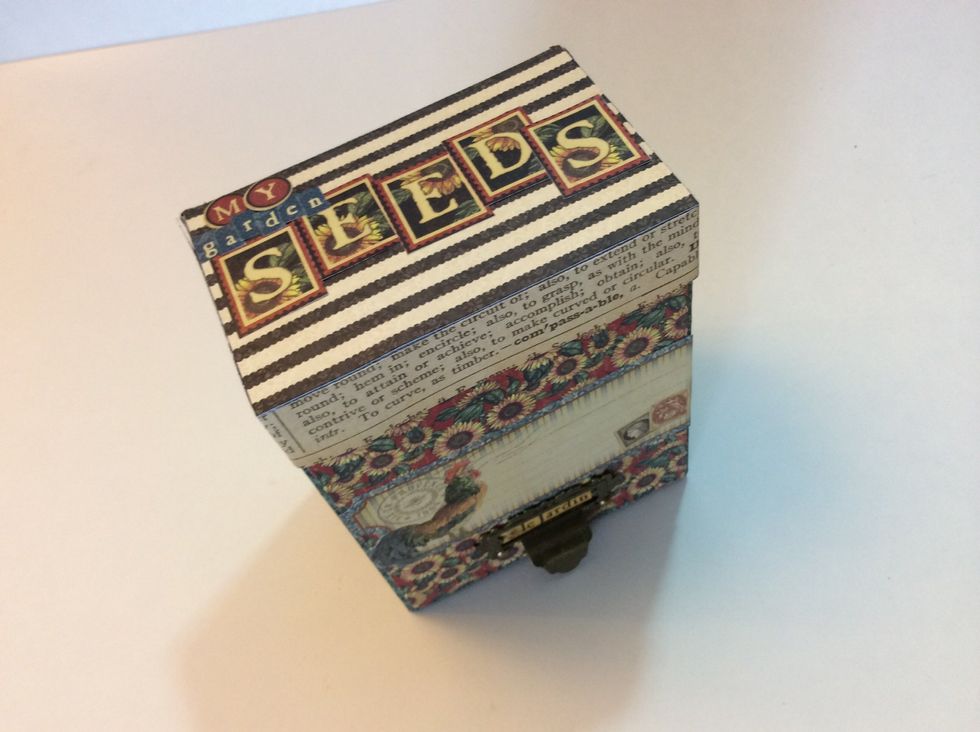 Embellish and label box as desired. Use a combination of stickers, letters, misc. Hardware, etc.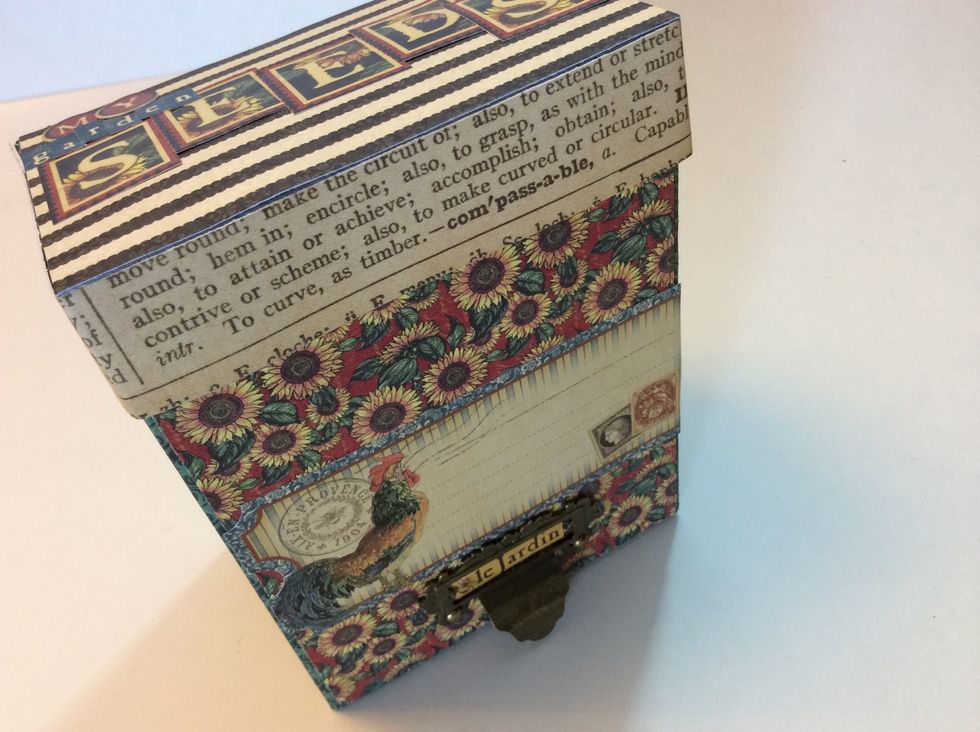 You can leave blank for recipient to label as they desire.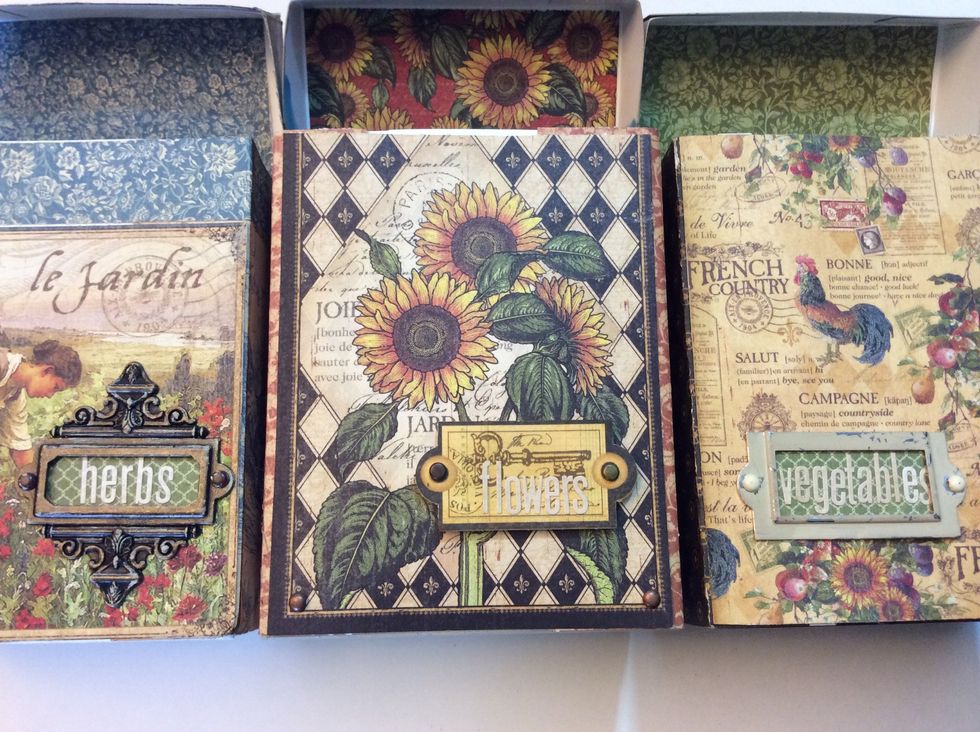 Or add labels like this.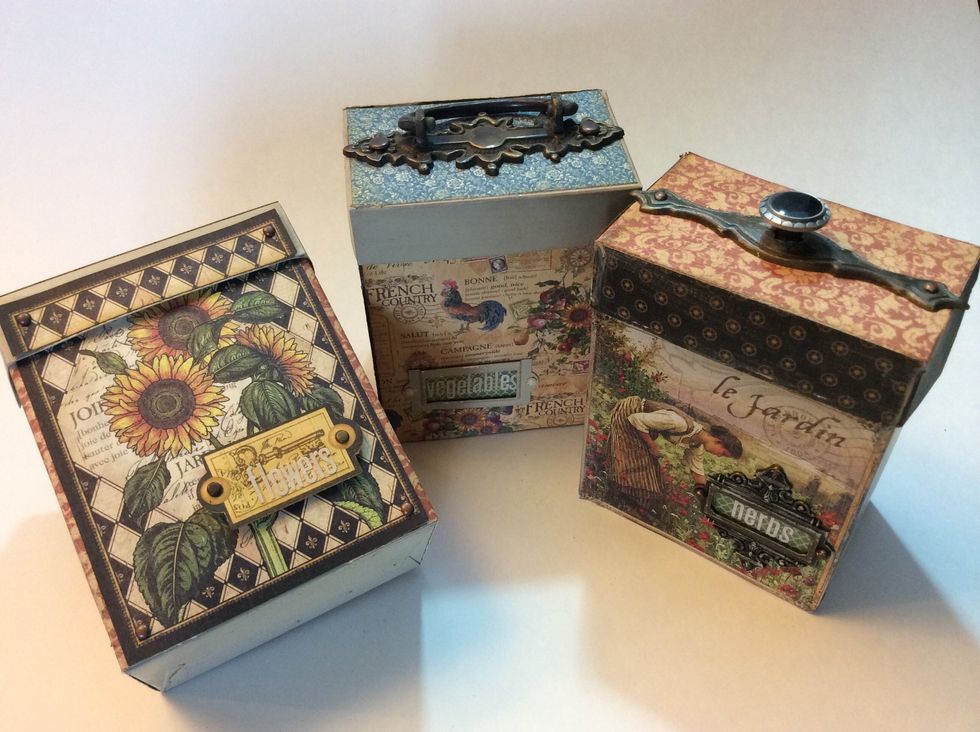 Additional hardware for top handles is fun too!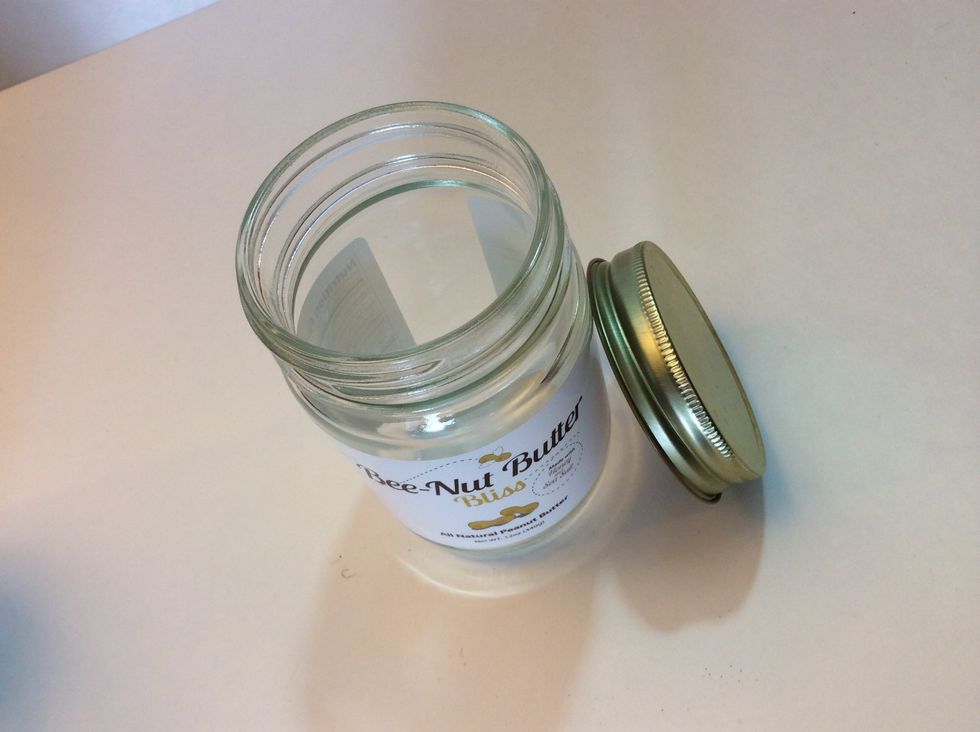 Now let's craft the jar.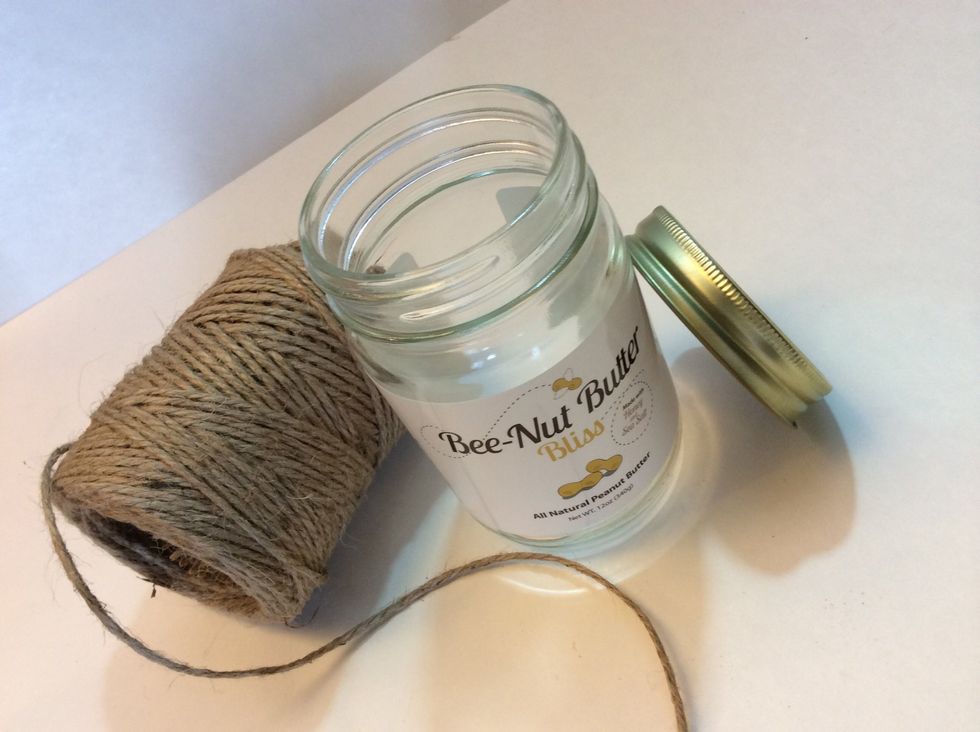 You will need a jar with a screw top lid that will fit your jute roll.
Punch or drill a hole in the center of lid.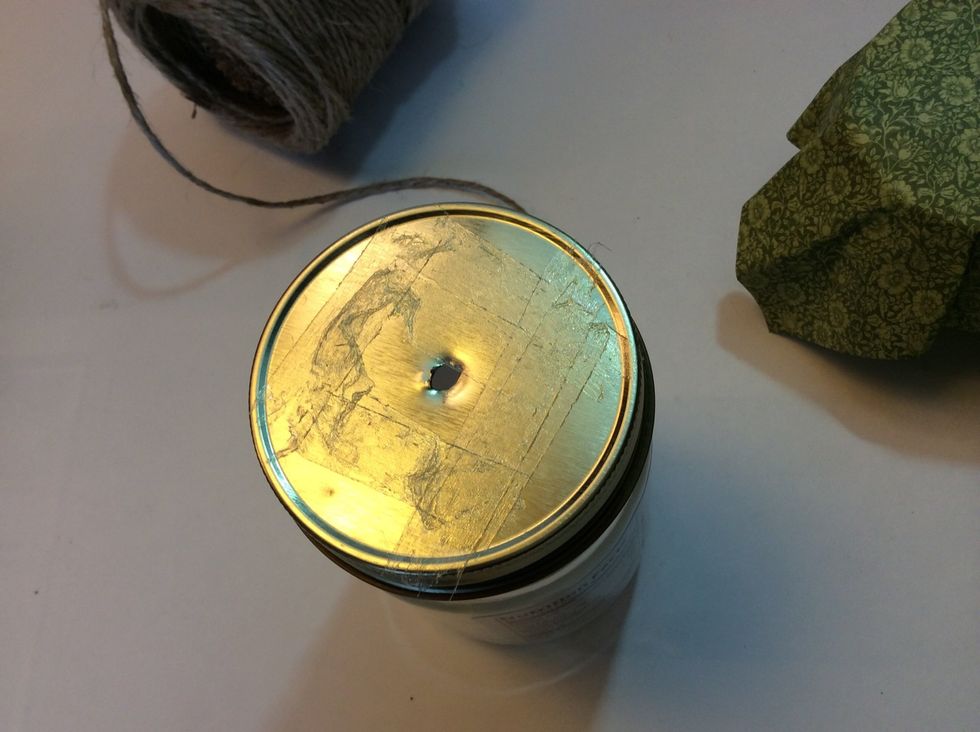 Make hole large enough for jute to fit through easily. I enlarged mine by using a metal paper piercing tool. Apply adhesive to top of lid.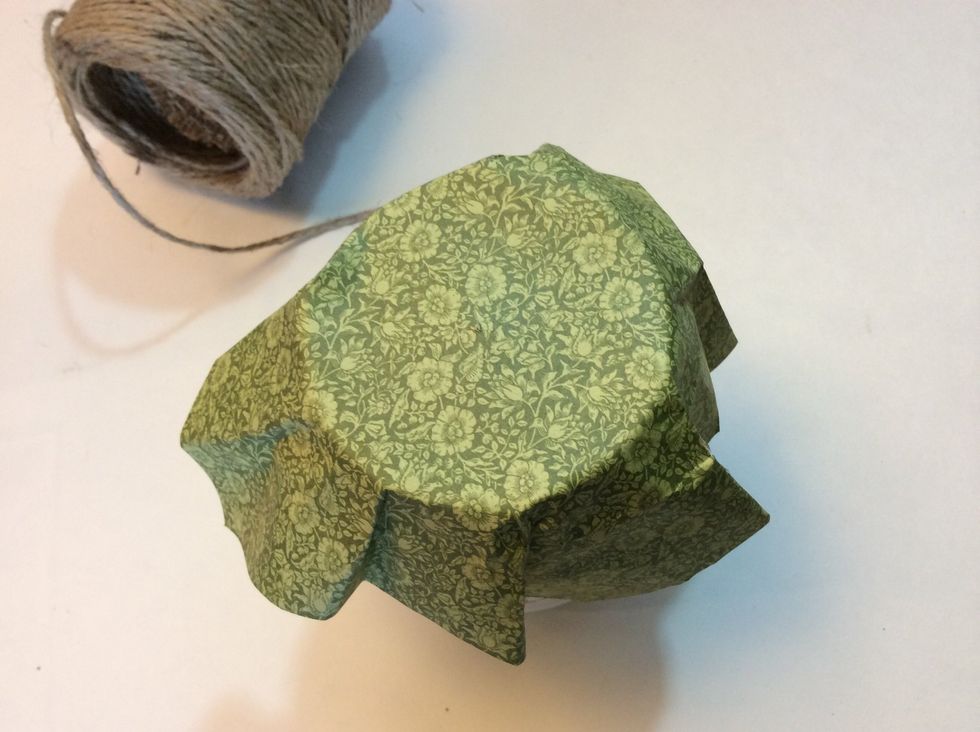 Wrap paper around lid. Fold and press paper around lid. (My paper is 6"x6").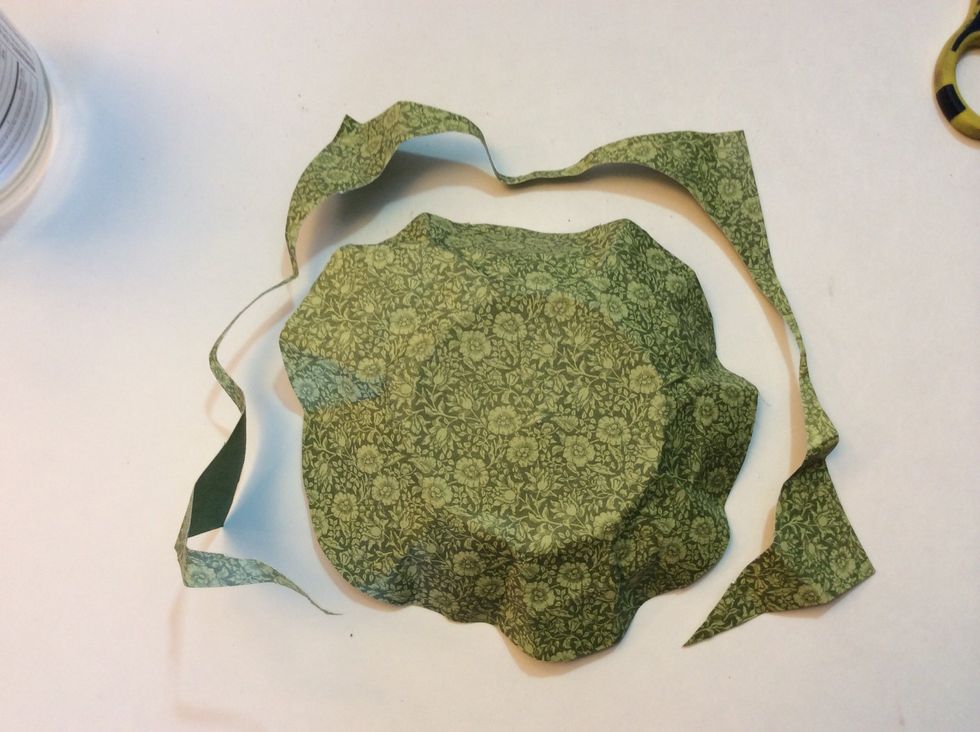 Cut away excess paper, cutting in a circle shape.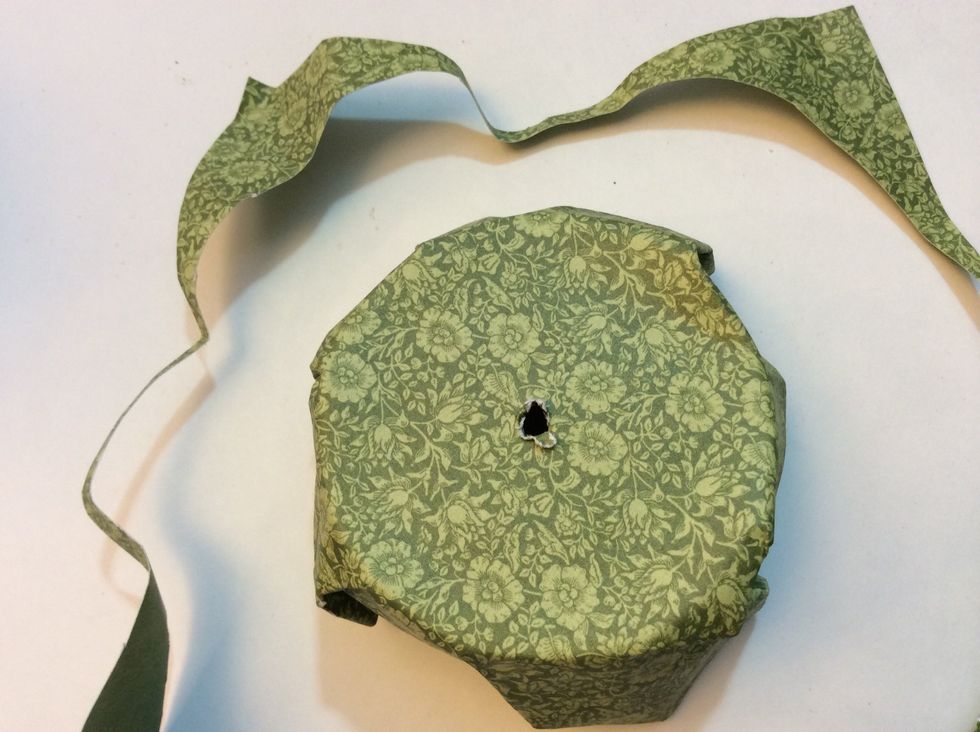 Use the inside of lid as your guide and punch the hole in the lid through the paper too.
Add a sticker (if desired).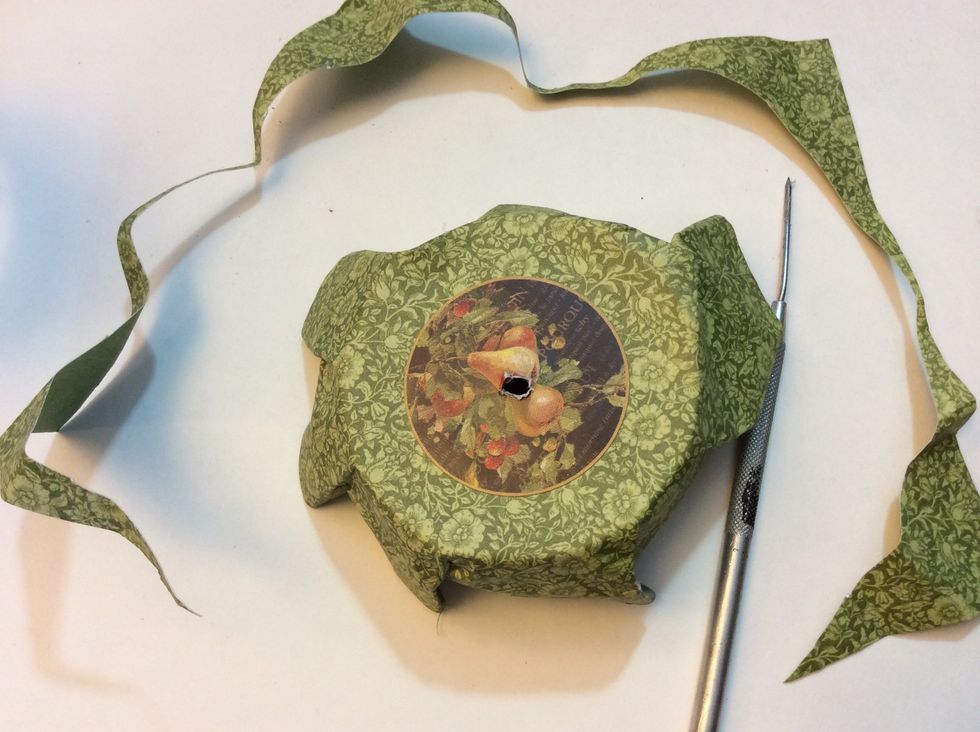 Punch hole again.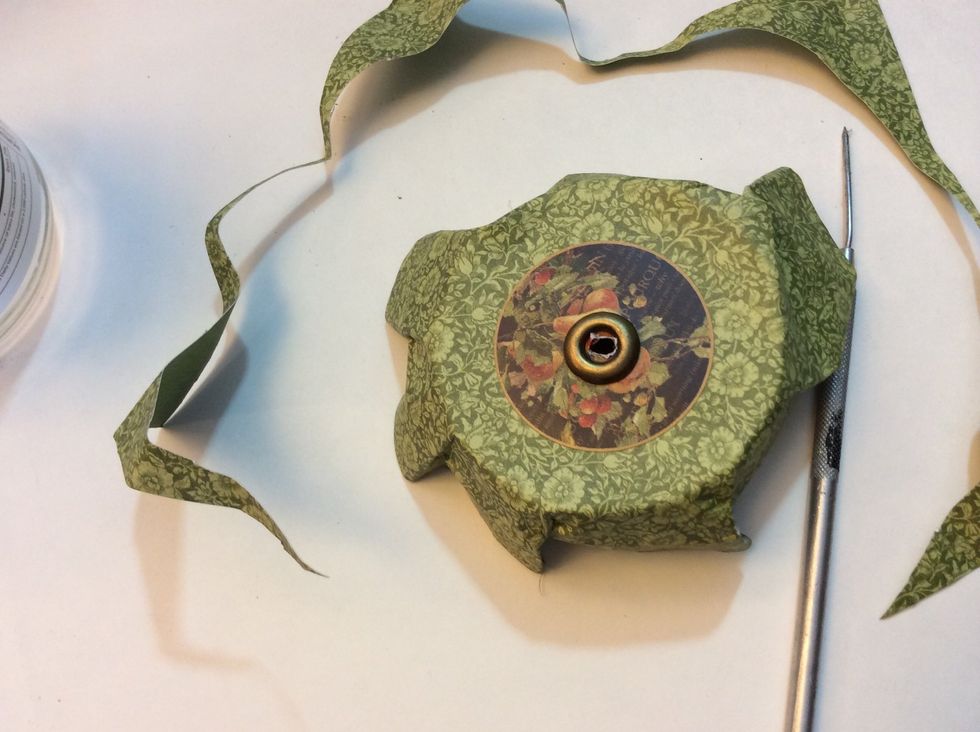 Add metal hole reinforcer. (A washer will work too). You can clean the hole a little nicer than in this photo...simply use your piercing tool to roll inside and smooth out the paper.
From the inside, thread jute through hole.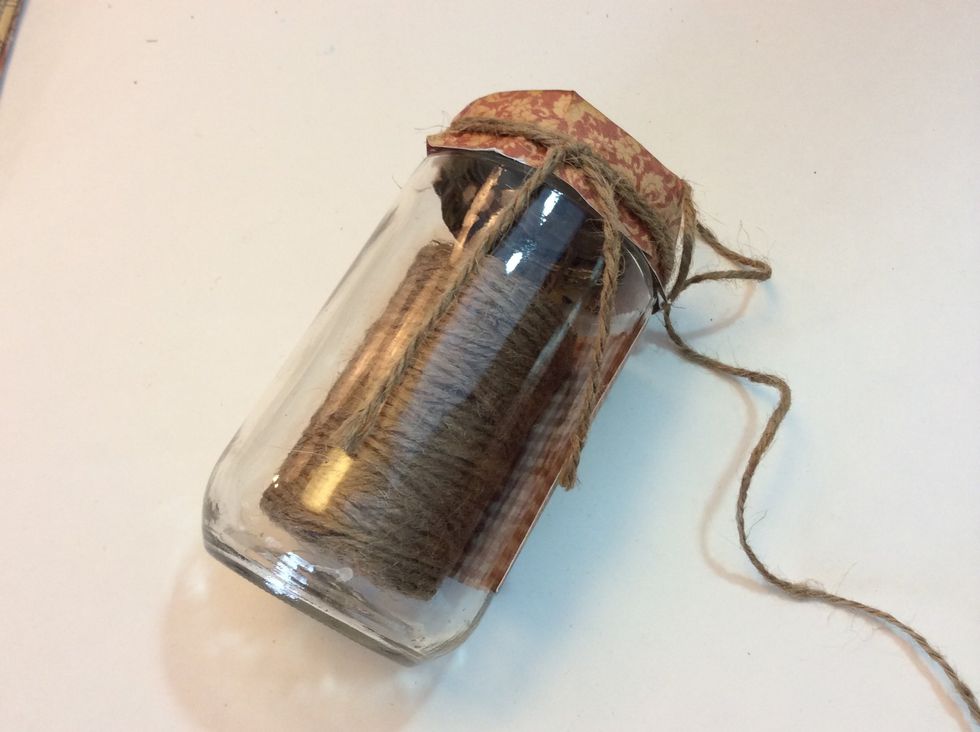 Place jute roll in decorated jar (simply cover the outside if jar with coordinating paper and/or stickers). Pull jute through top.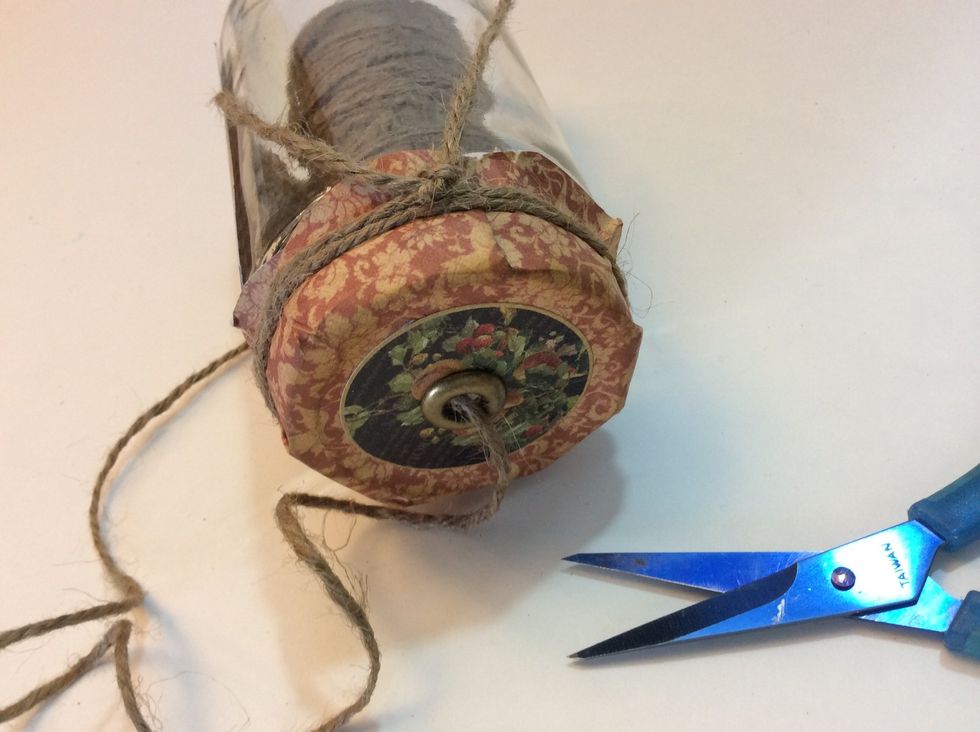 A gardener's delight...easy jute dispenser!
No more tangled mess in the gardening tote.
Upcycled Box and jar set makes a great personalized gift for your favorite gardener this Spring!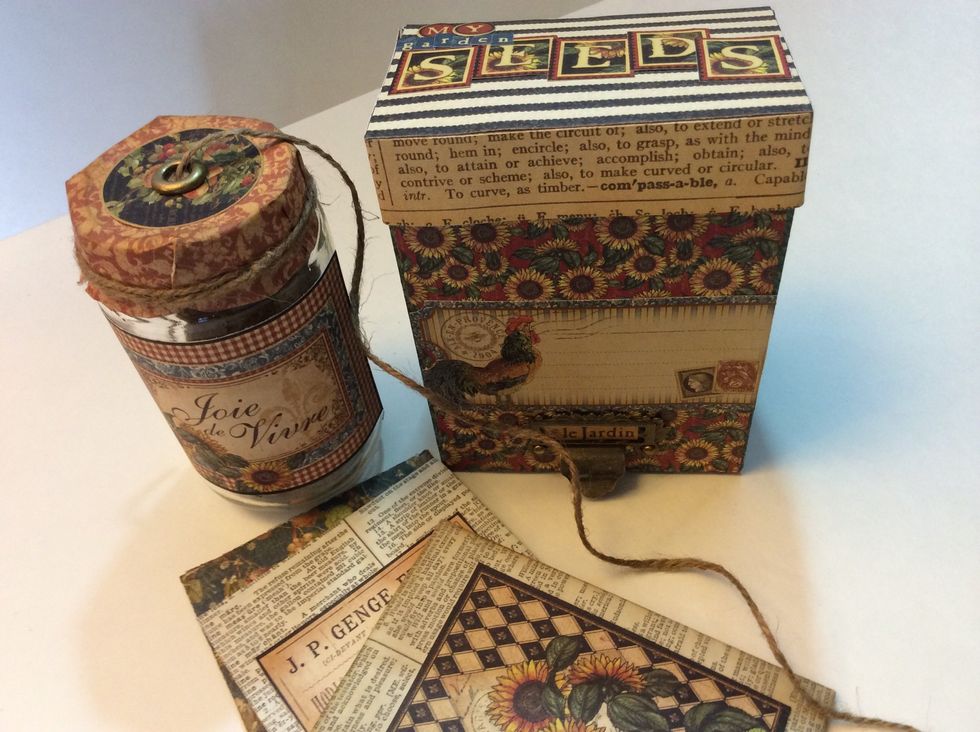 **extra bonus... You can craft a few easy upcycled seed packets to add to your boxes too!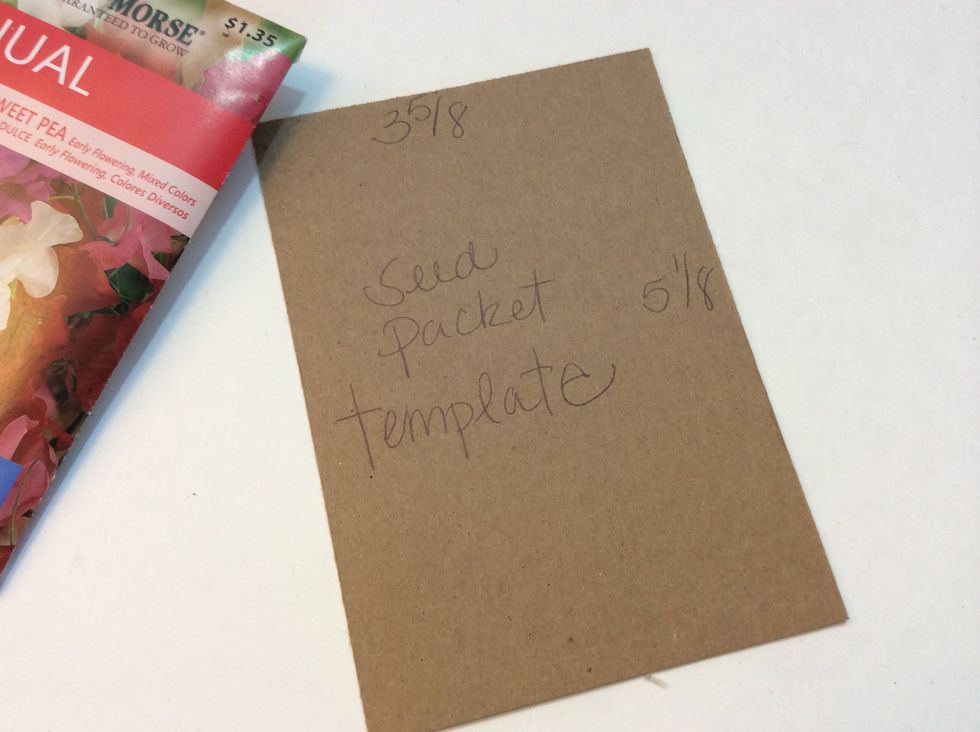 Start by cutting a template. (Measure your box for your specific template size). For the Verismo box, a 5 1/8" x 3 5/8" is the perfect size.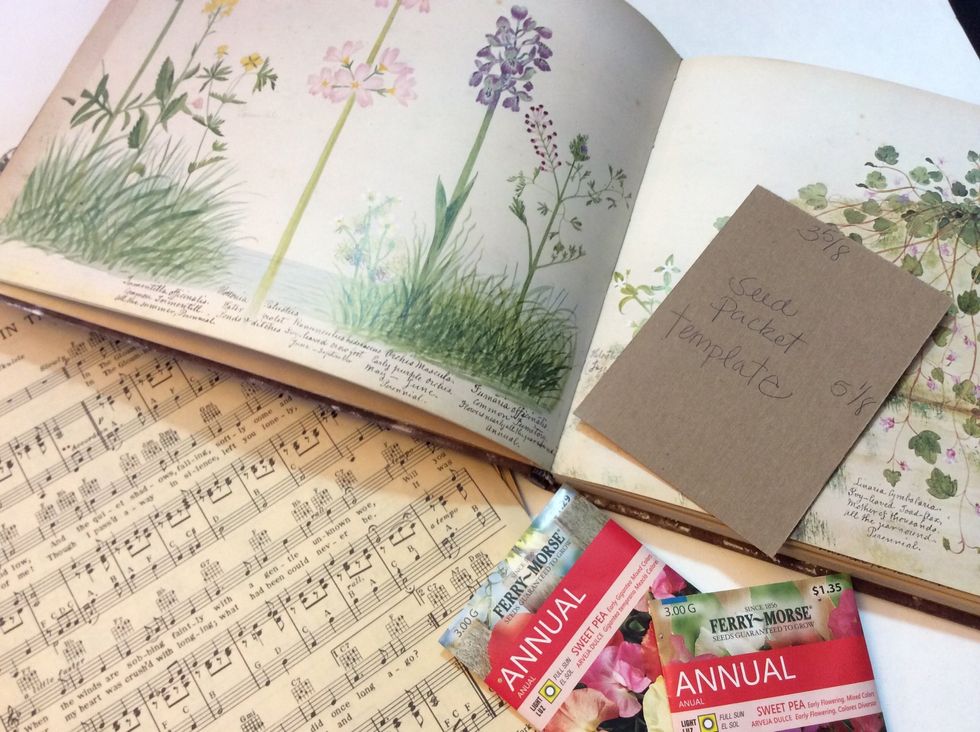 Gather ephemera- vintage sheet music, old gardening books, scrapbook paper, etc.
Place template on ephemera/paper.
Fold sides around template.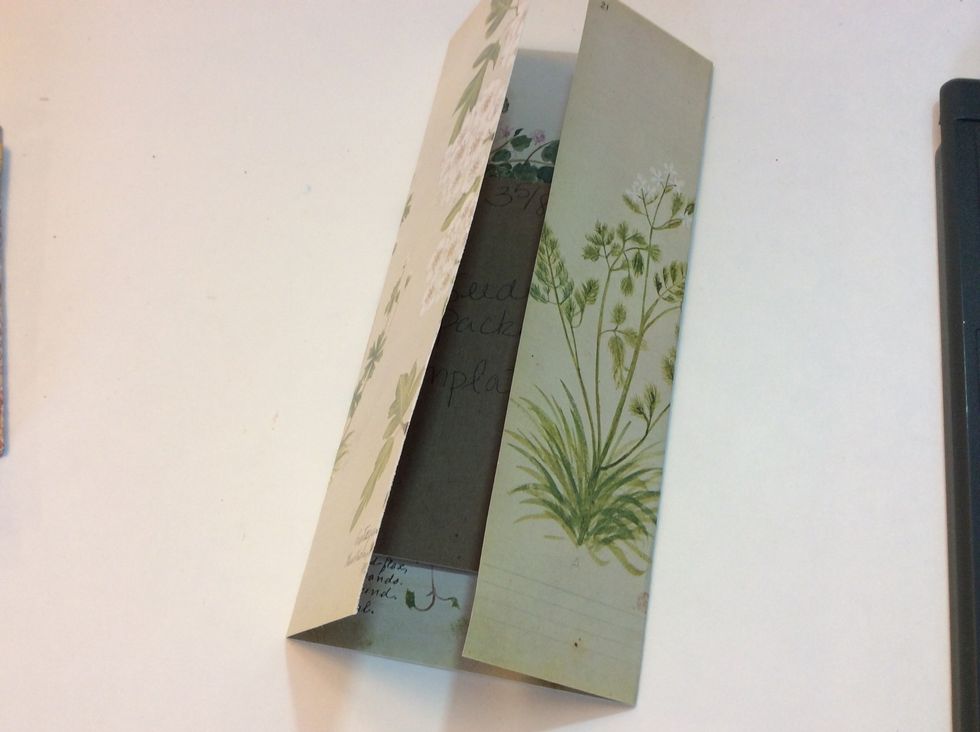 Trim off excess but be sure to leave about a 1/2" overlap.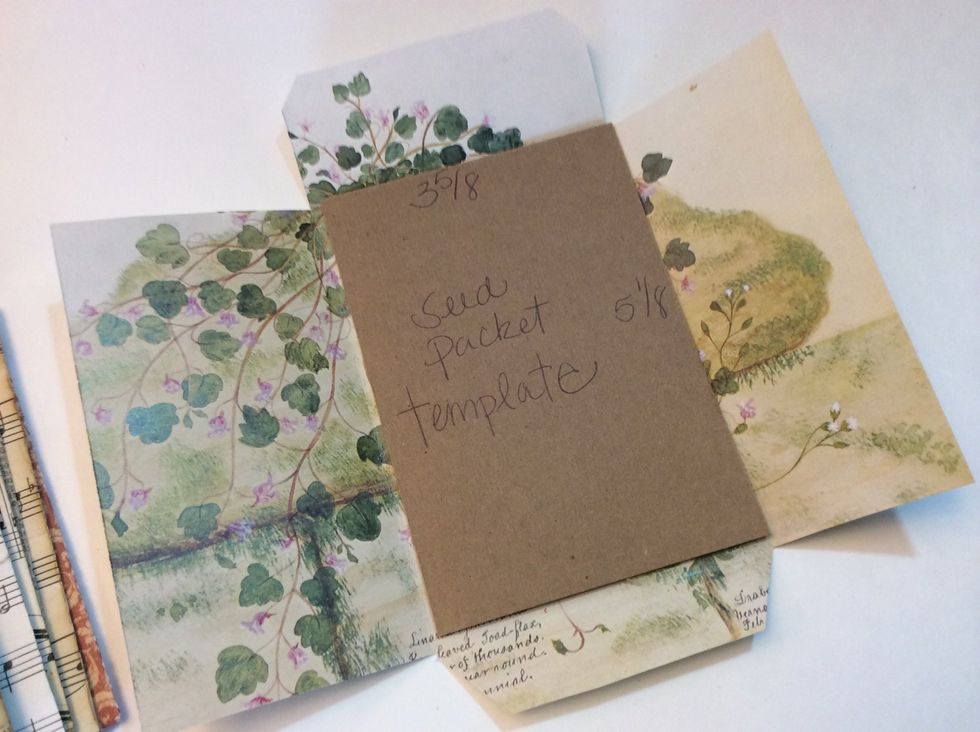 Cut top and bottom as shown.
Fold and adhere sides & bottom. Leave top open to add seeds.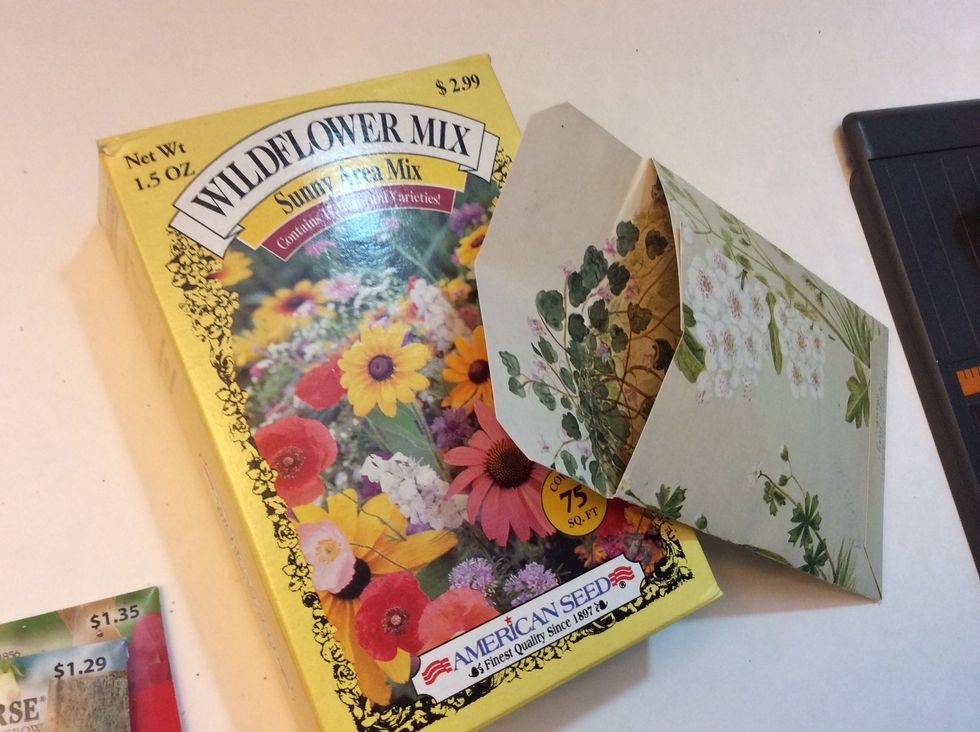 Use bulk seeds to fill packets.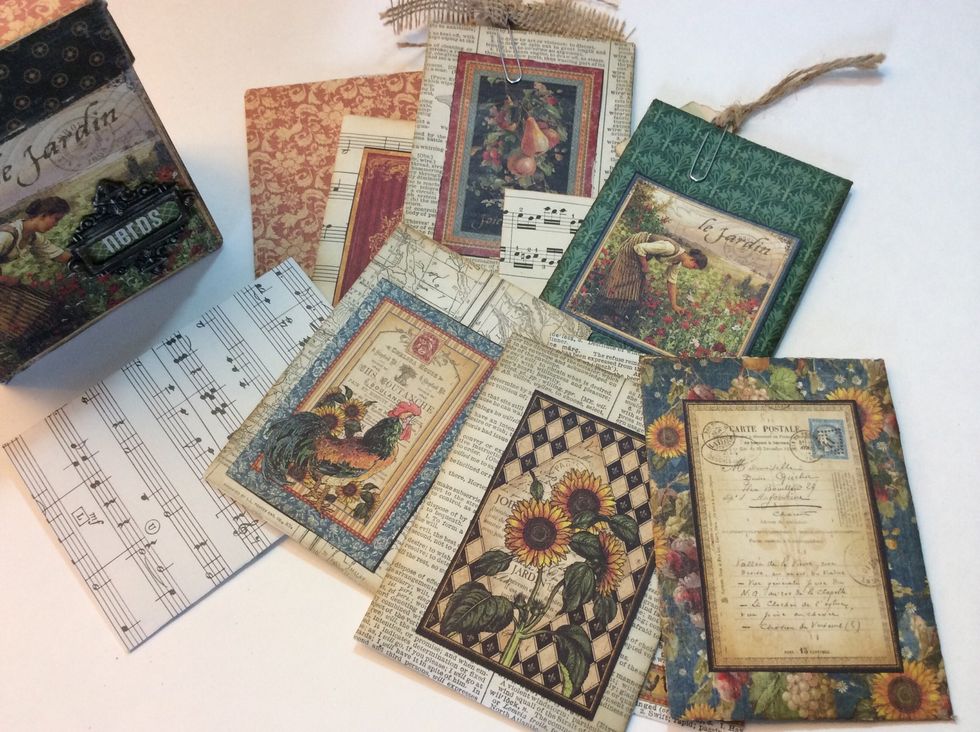 I embellished my seed packets a bit more but you can leave them simple too. Make your packs seed from old newspaper and you can just plant the whole thing!!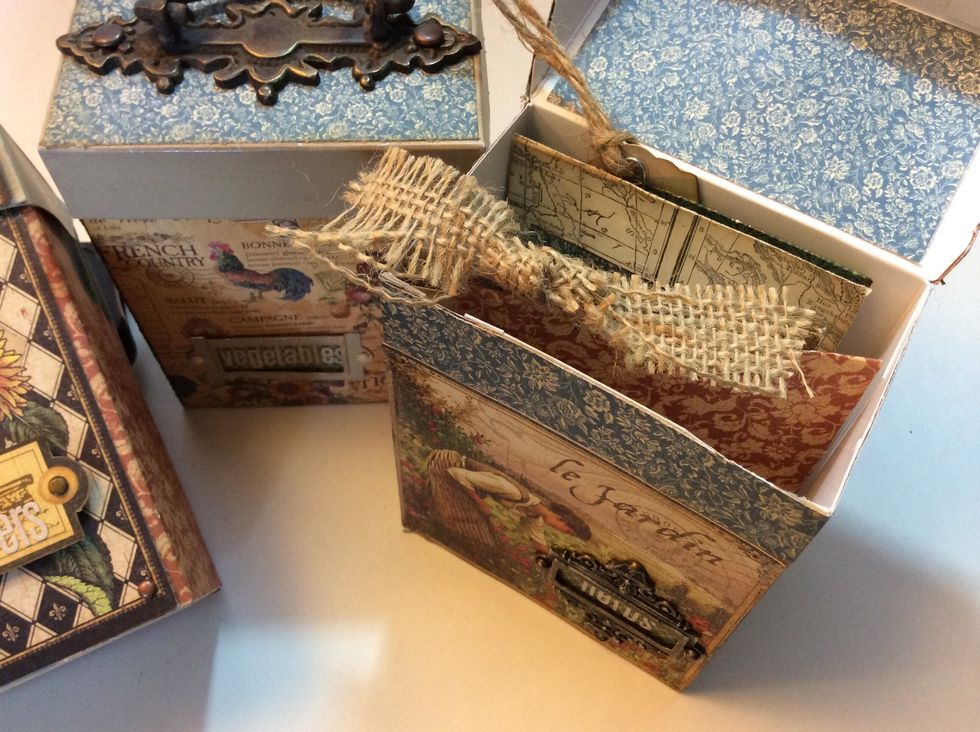 Seed packets fit perfectly in my seed storage box.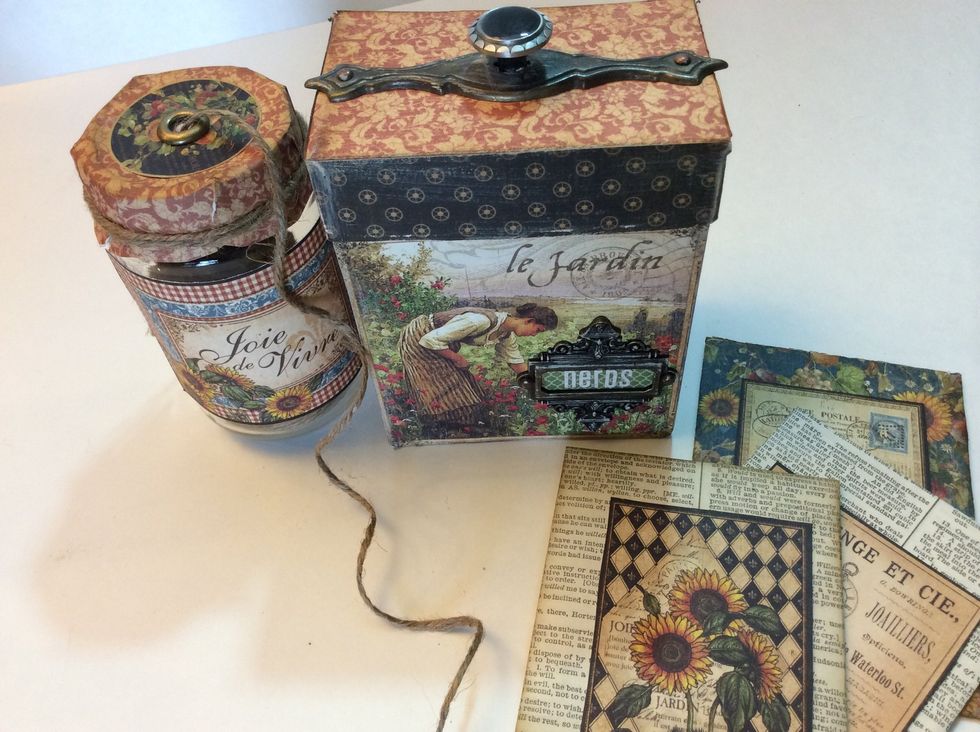 A great upcycled gift set...perfect for Earth Day, Springtime birthdays, Mother's Day, Father's Day etc.
Enjoy!!
Empty box
Empty/clean jar w/lid
Graphic 45 paper
Graphic 45 stickers
Graphic 45 staples (label holder)
Spool of jute
Drill
Metal hole reinforcer or washer
Adhesive
Paper Trimmer/scissors
Paper piercing tool
Misc. Ephemera