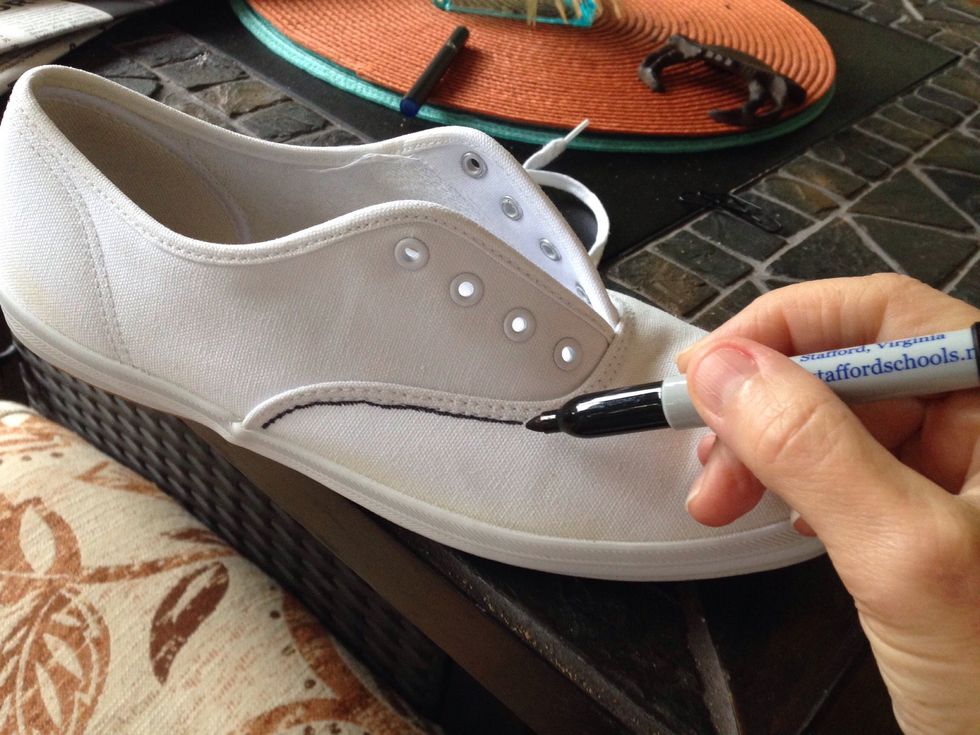 I found an old pair of white sneakers in the back of my closet. I tried washing them but they still looked stained and boring. So I pulled out some permanent markers and started doodling.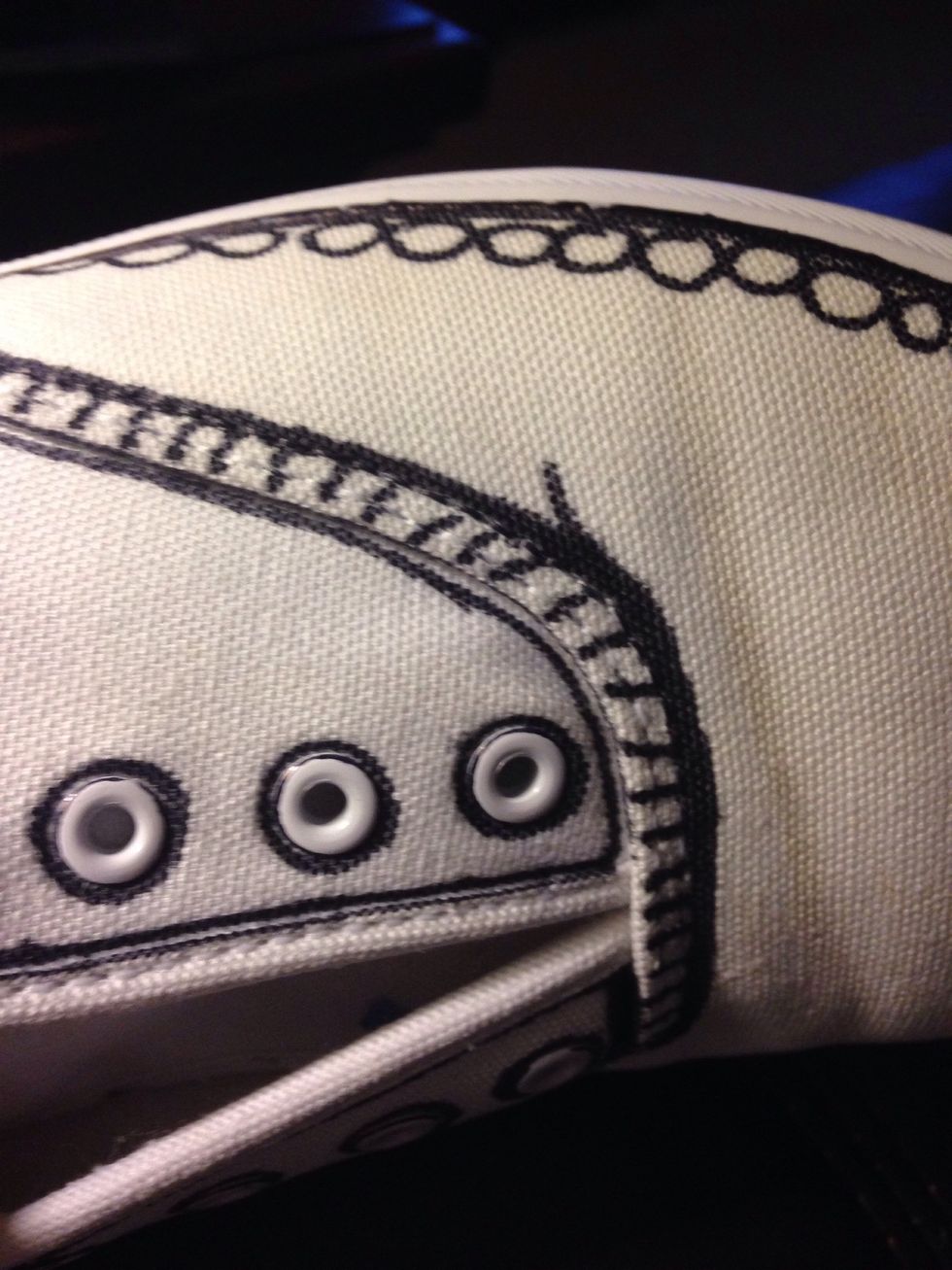 After I outlined most of the seams I began to add patterns. I was distracted while drawing a line and oops!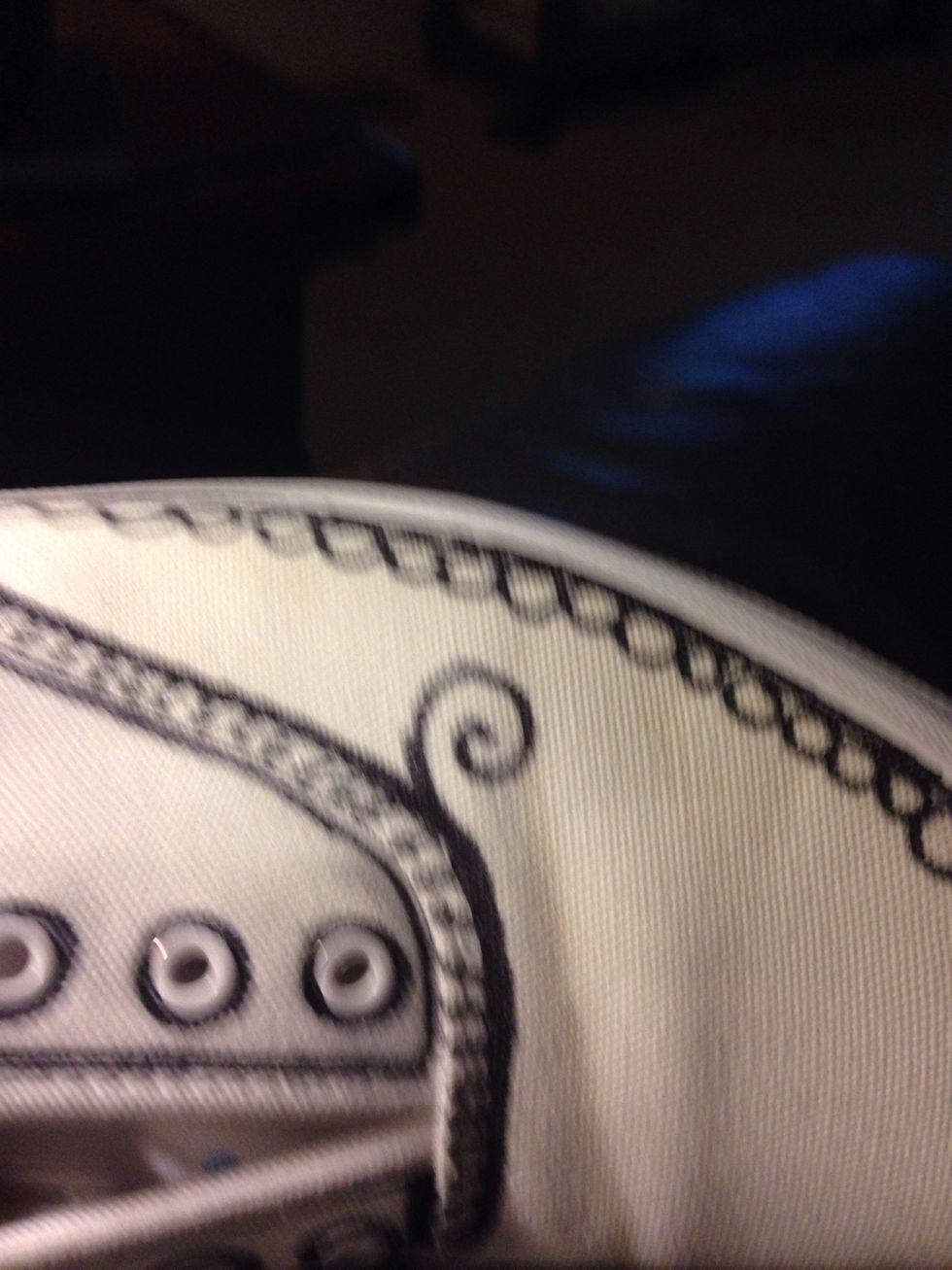 So I turned the oops into a swirl.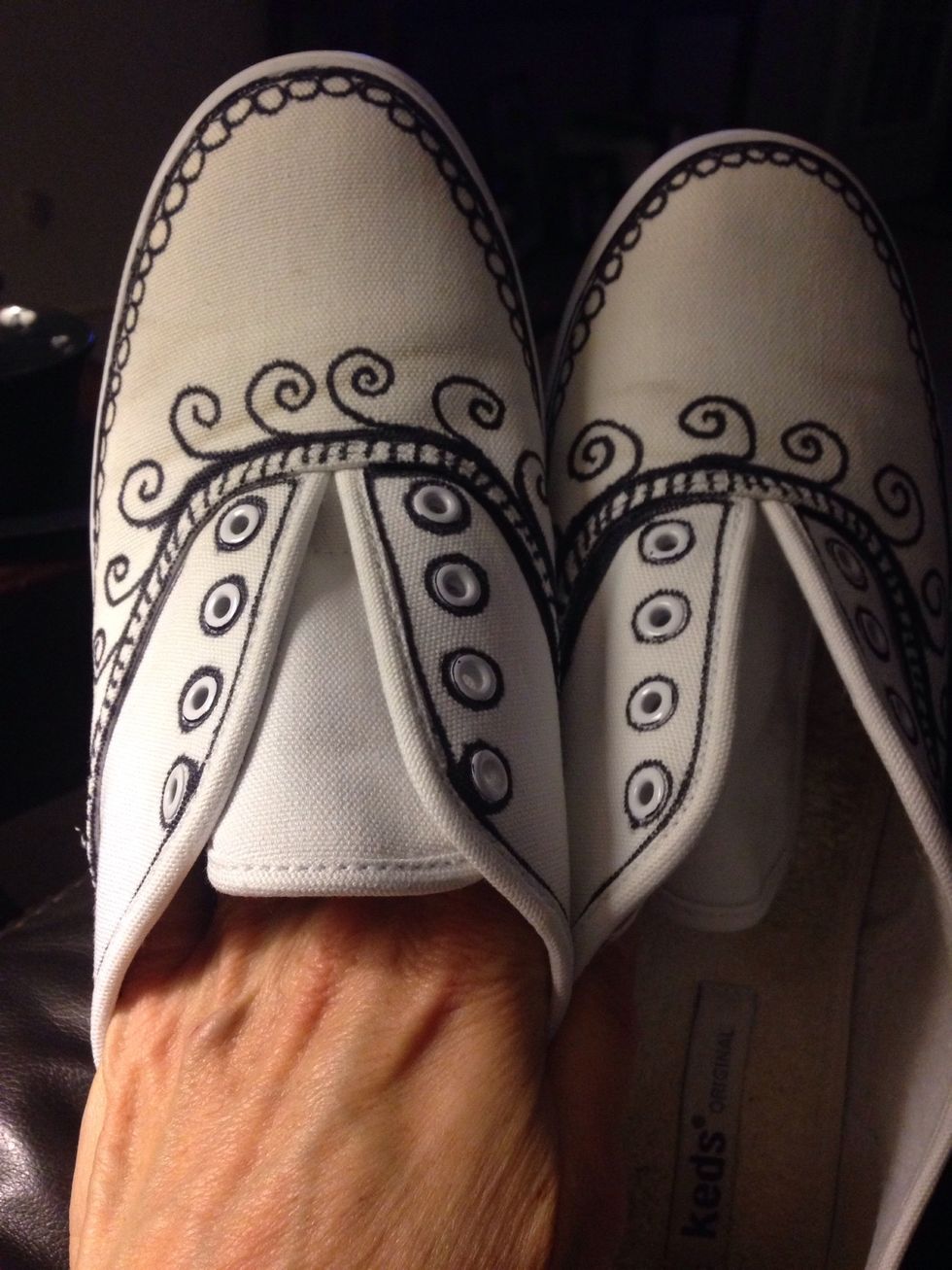 Then I repeated the swirls creating a pattern.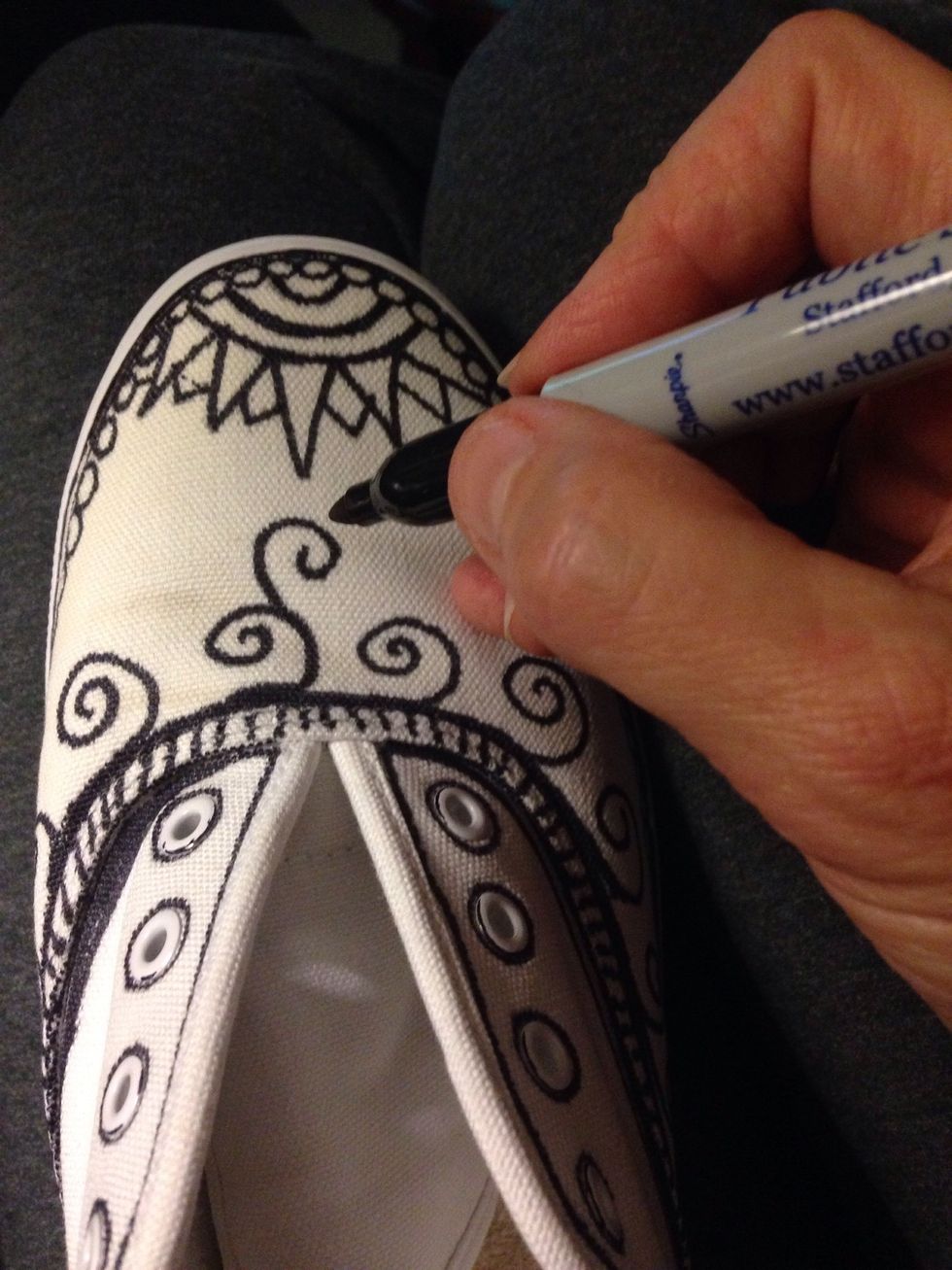 After I added a sun I elaborated on the swirls to create tree/vine like images.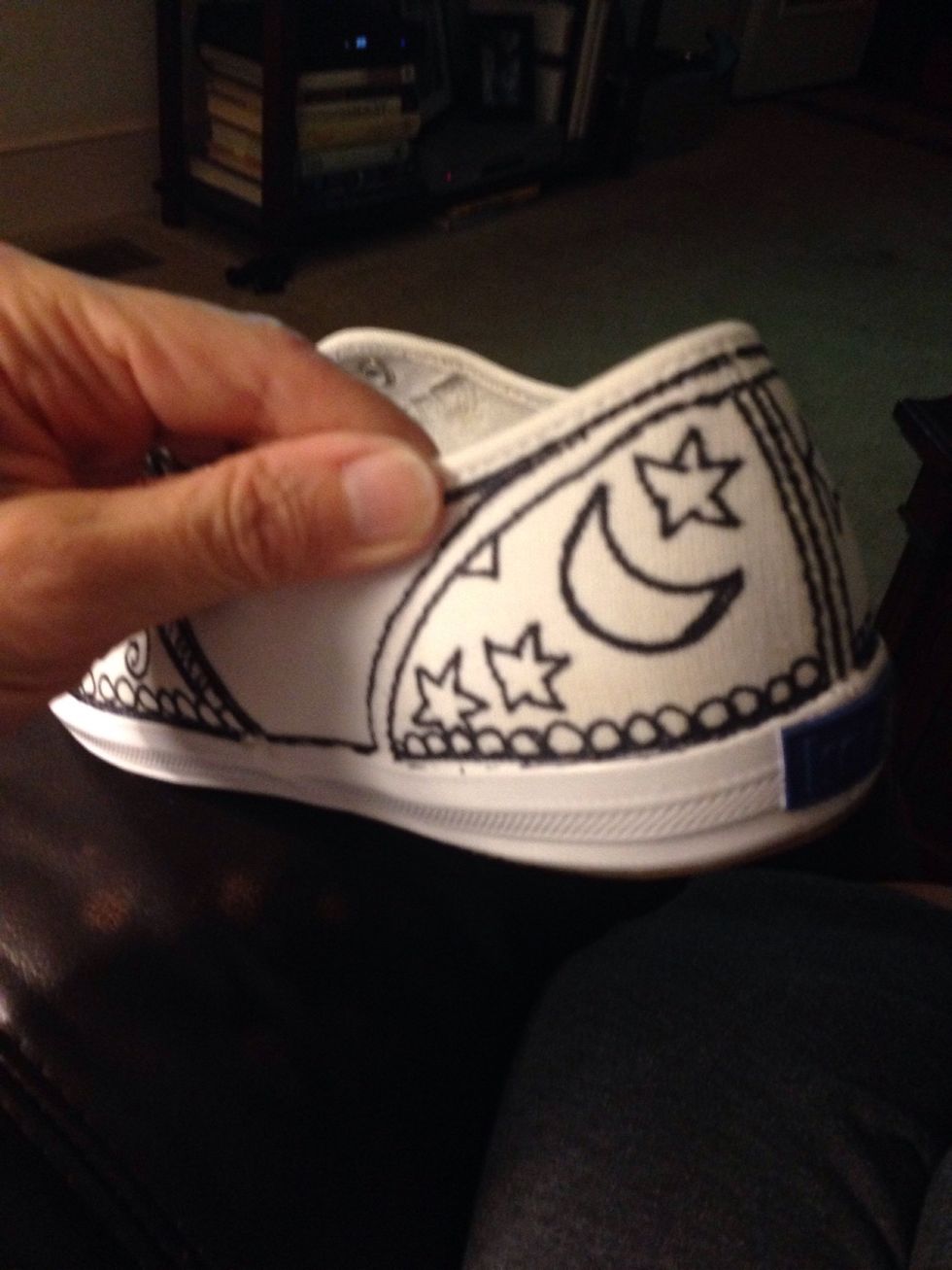 The heels became an evening sky. I didn't worry about perfection - just interesting shapes.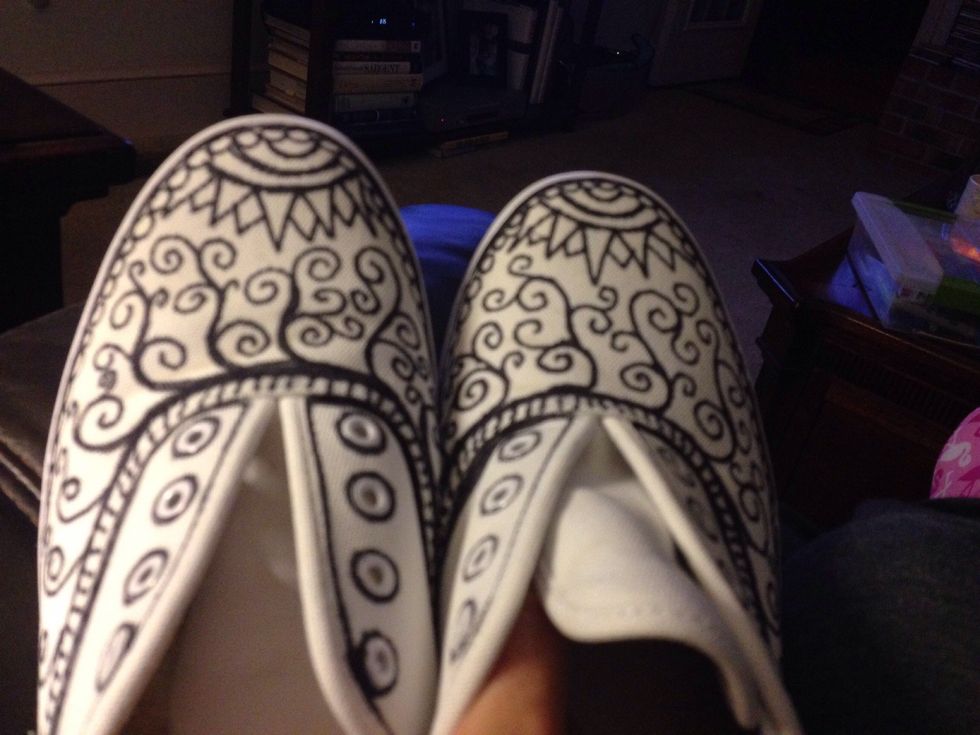 The continuing growth.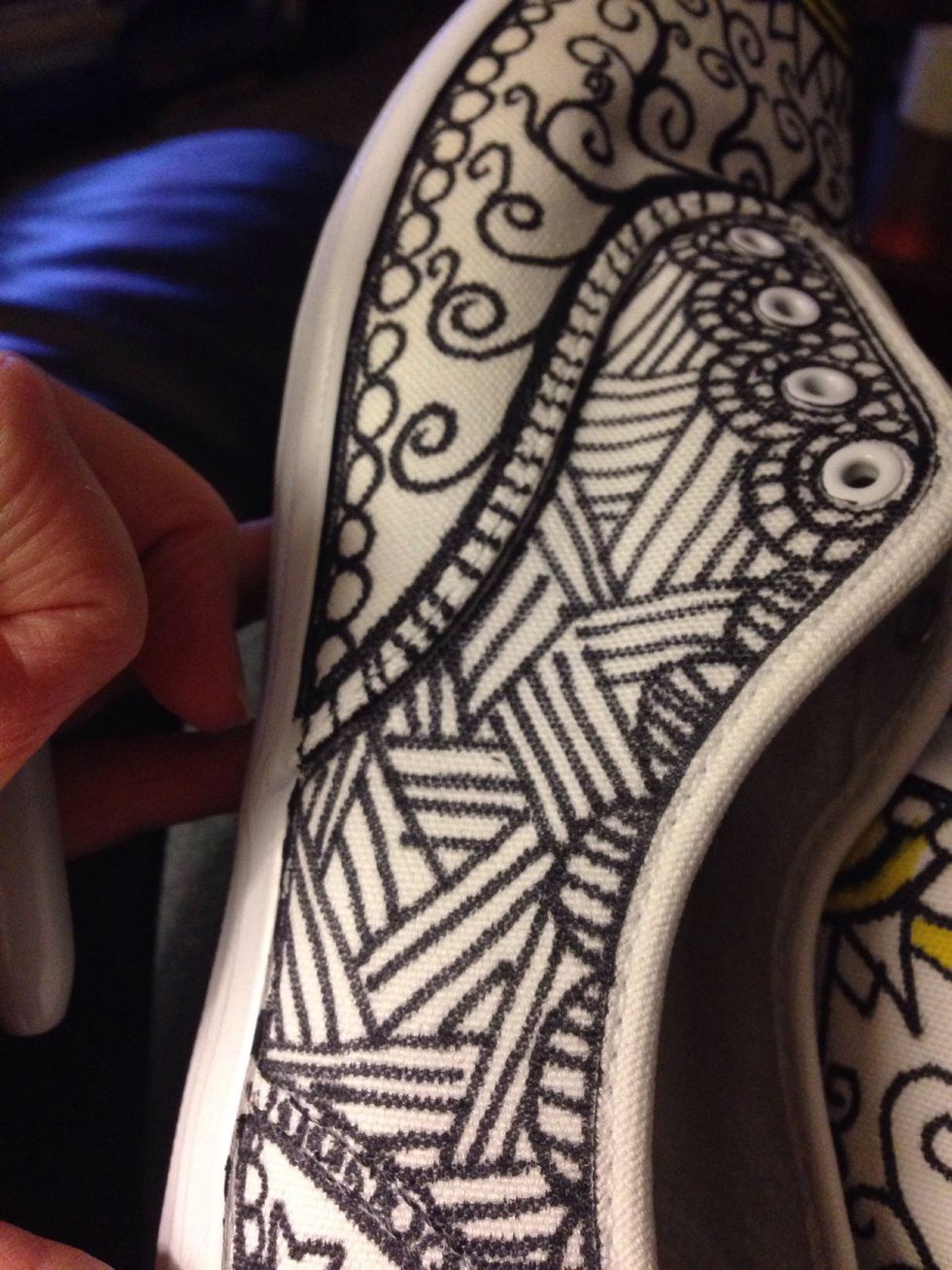 Because I'd used so many rounded forms I thought is was time for some lines.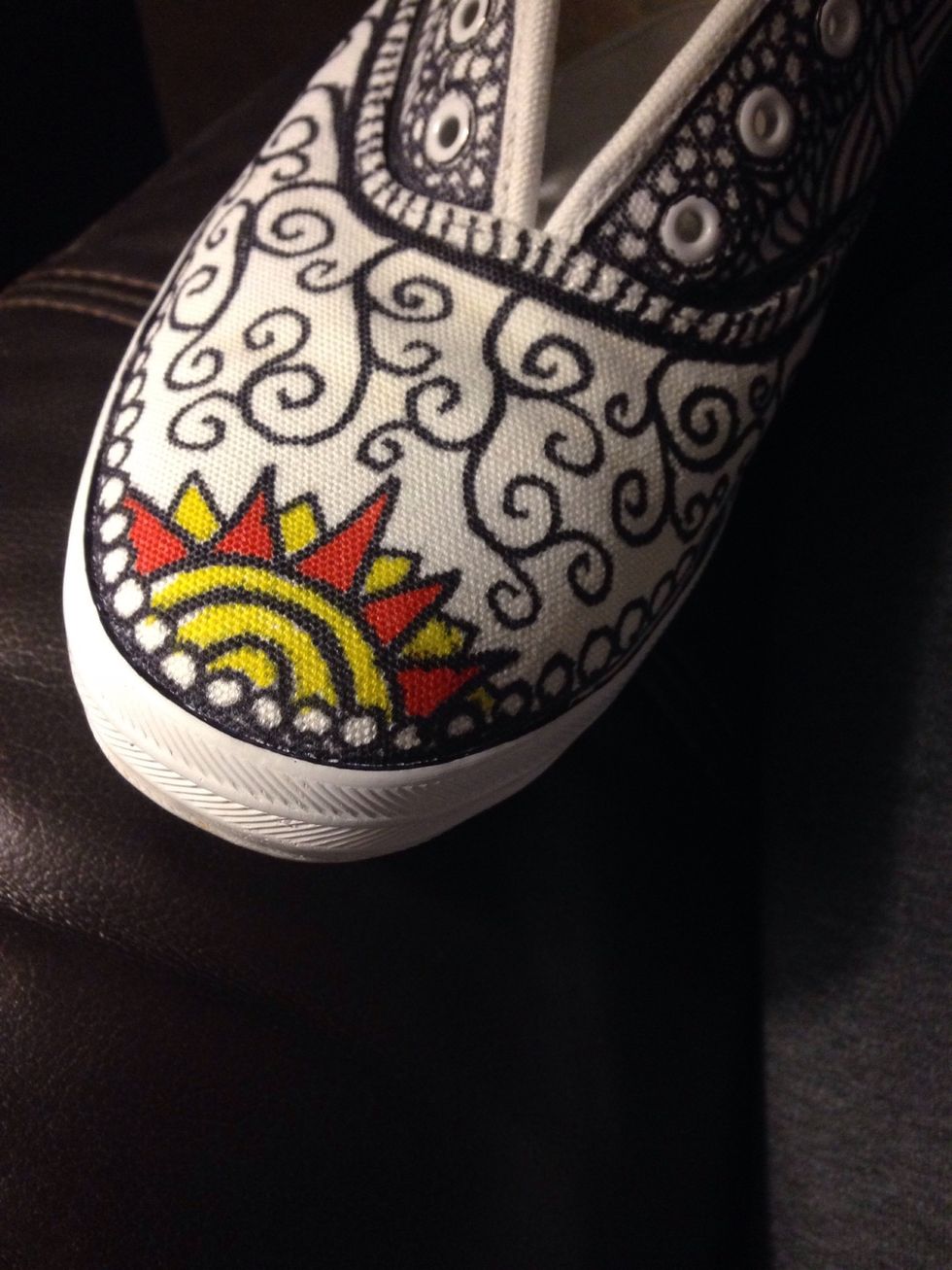 The color fun begins!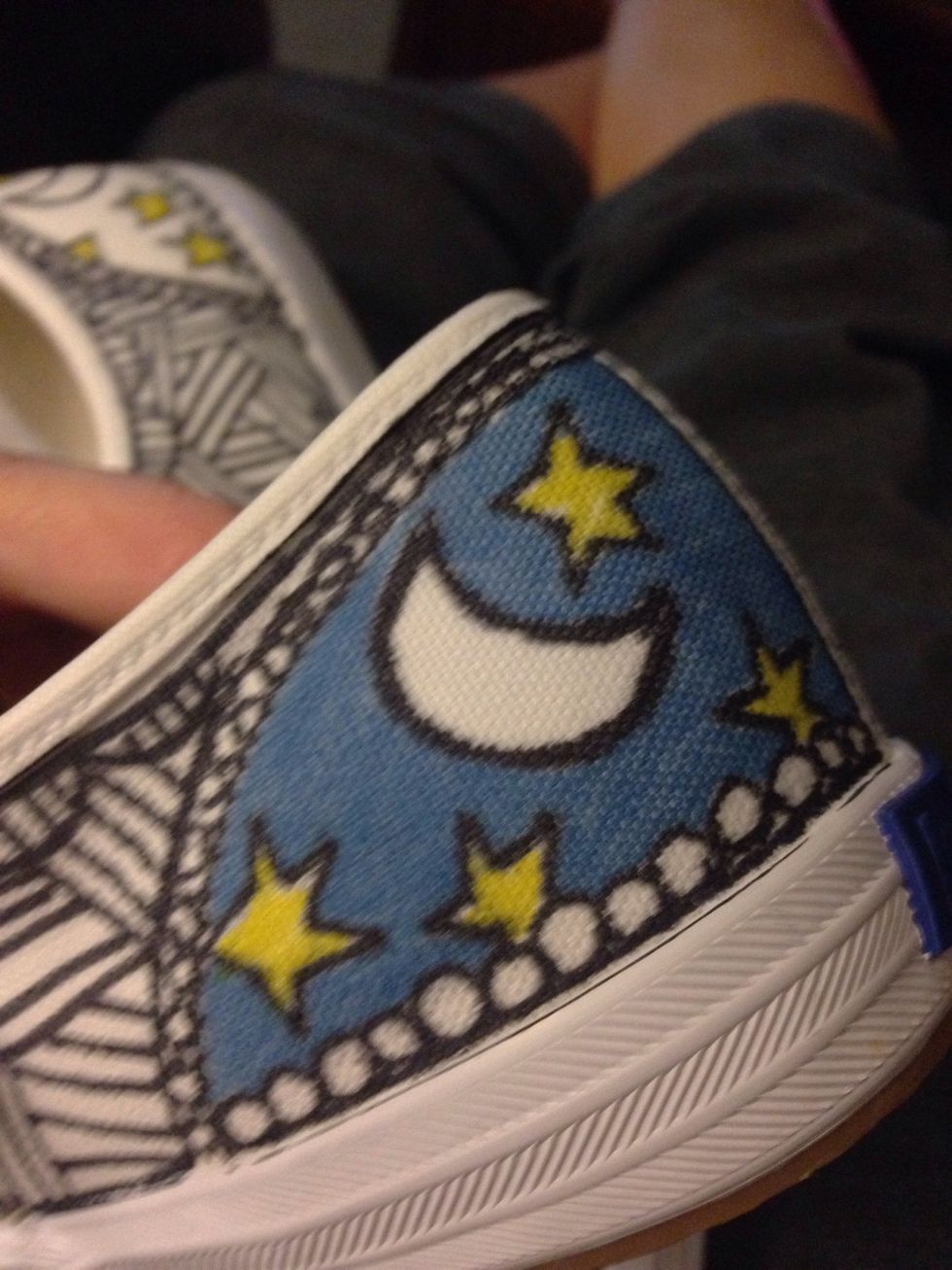 I think this is my favorite section.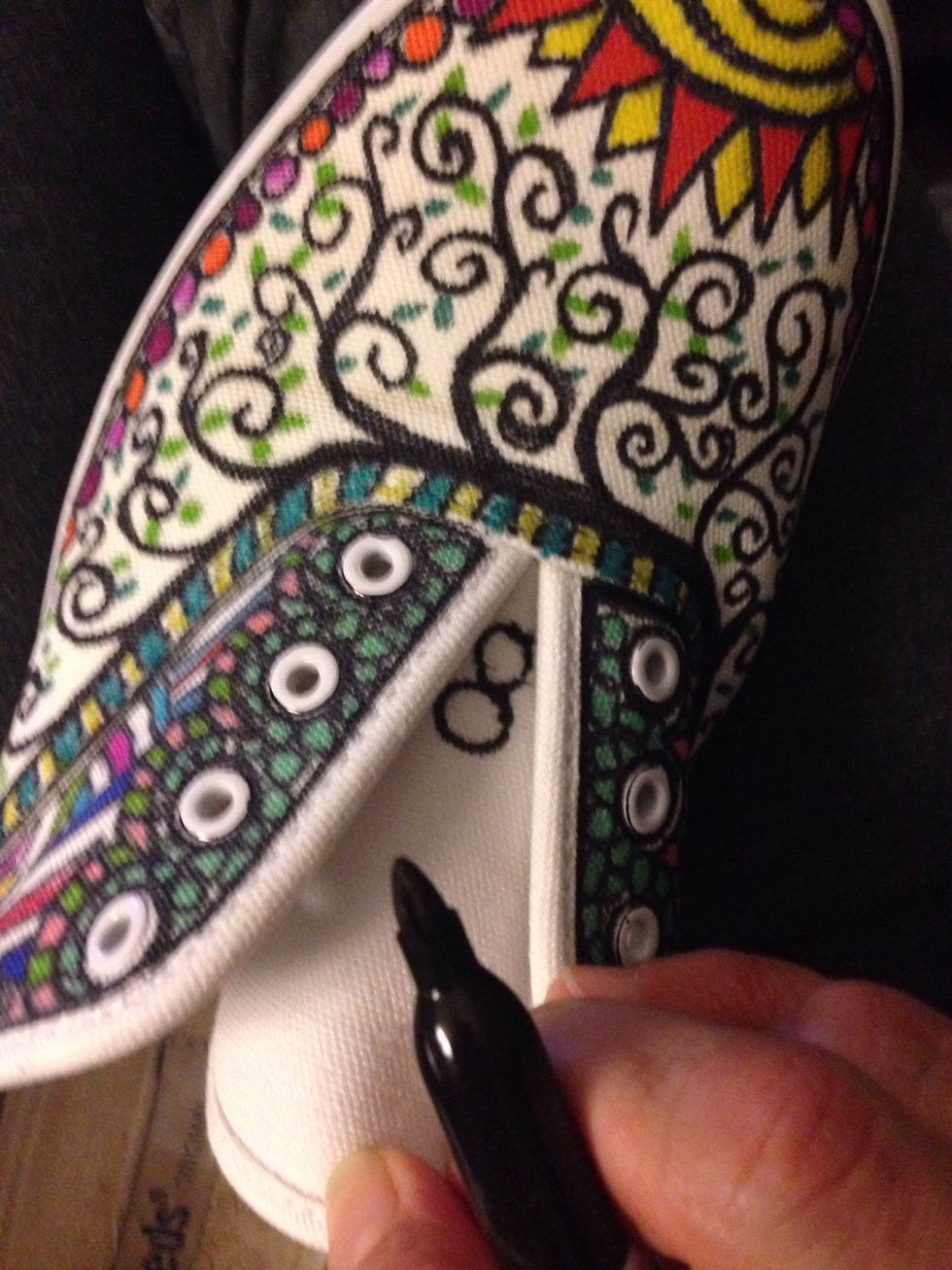 After adding colors all over the shoe tongues looked bare.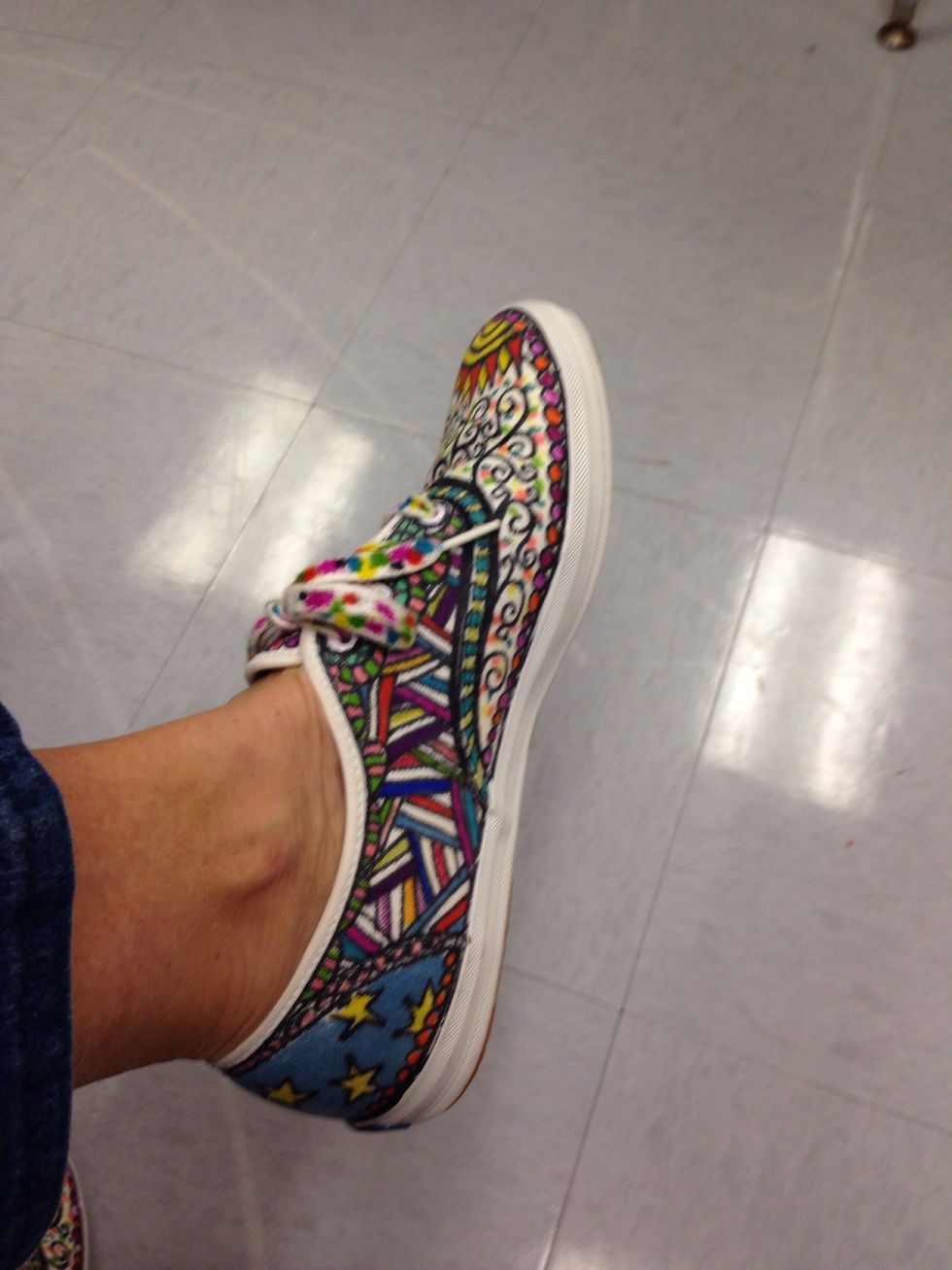 The laces got some dots then it was time to set the ink. I tumbled the shoes in the dryer for about 30 minutes on high.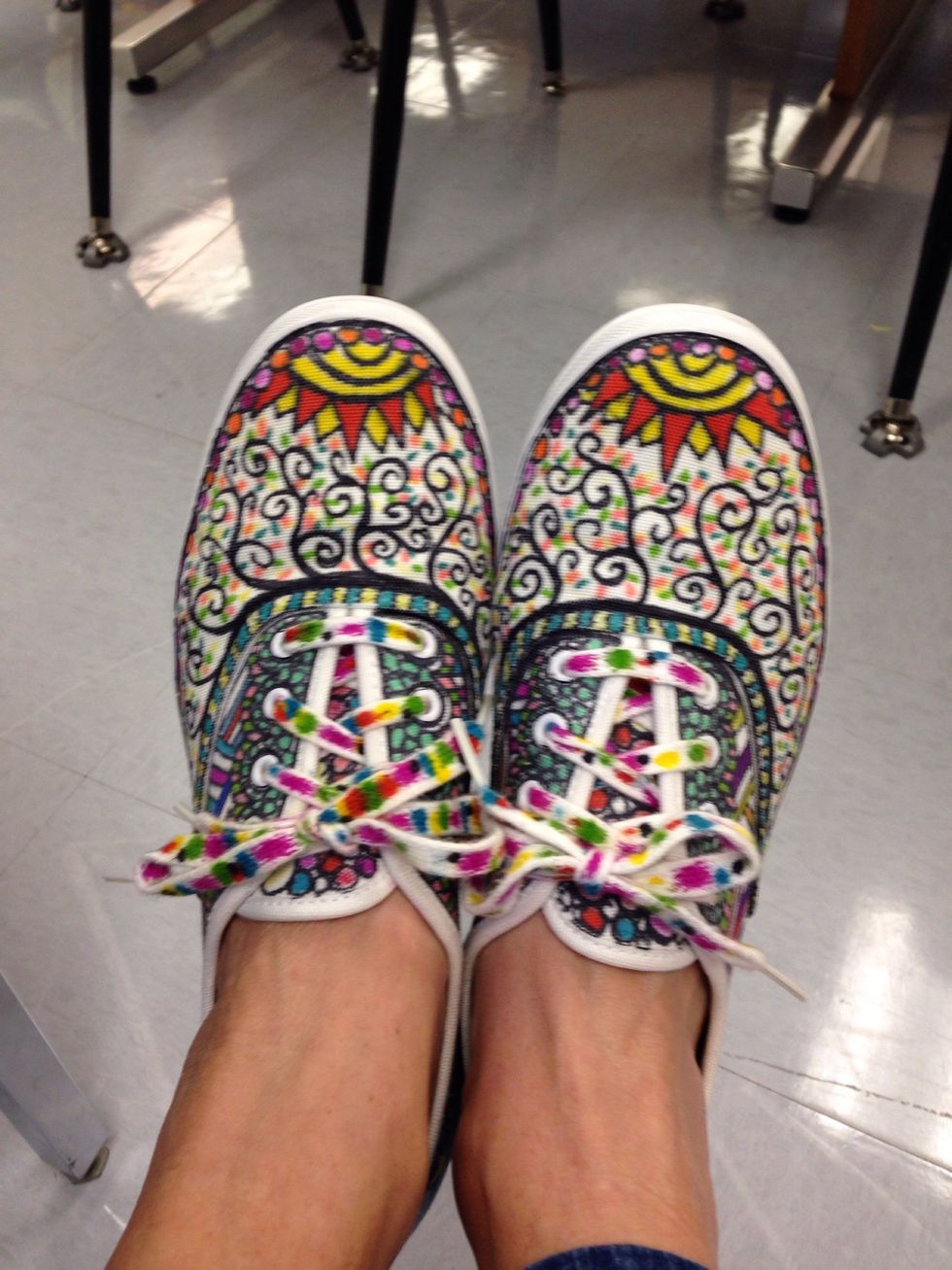 Now my colorful shoes are a new addition to my art teacher wardrobe. Think of the possibilities!
White sneakers-old or new
Sharpies- lots of colors
Karen Richards
I am an artist, a teacher, and health coach. My mission is to inspire people to discover the power of their imagination. Dare to create your better life!
www.karenarg.blogspot.com