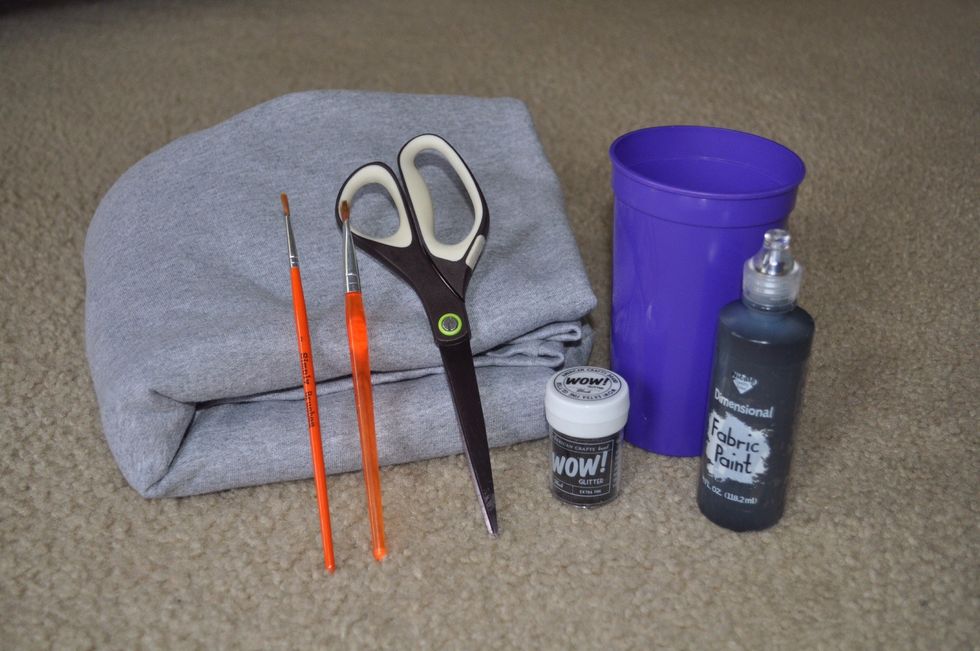 Gather your materials. Don't forget to have a quote in mind.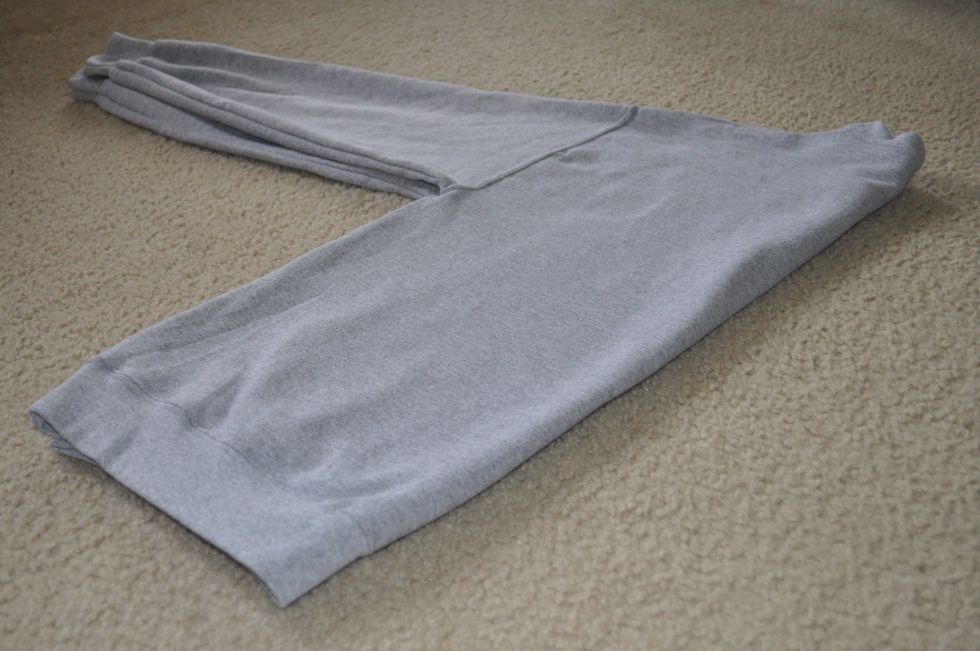 Lay your sweatshirt flat out. Then fold it in half, lining up the two sides of the sweatshirt.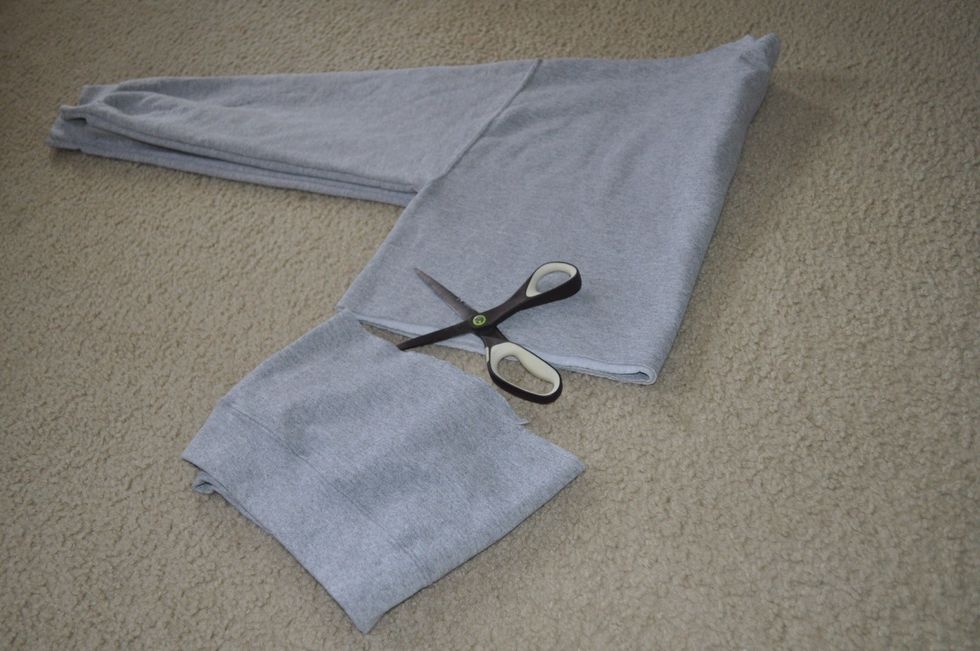 Cut the bottom of your sweatshirt of your sweatshirt off to your desired length.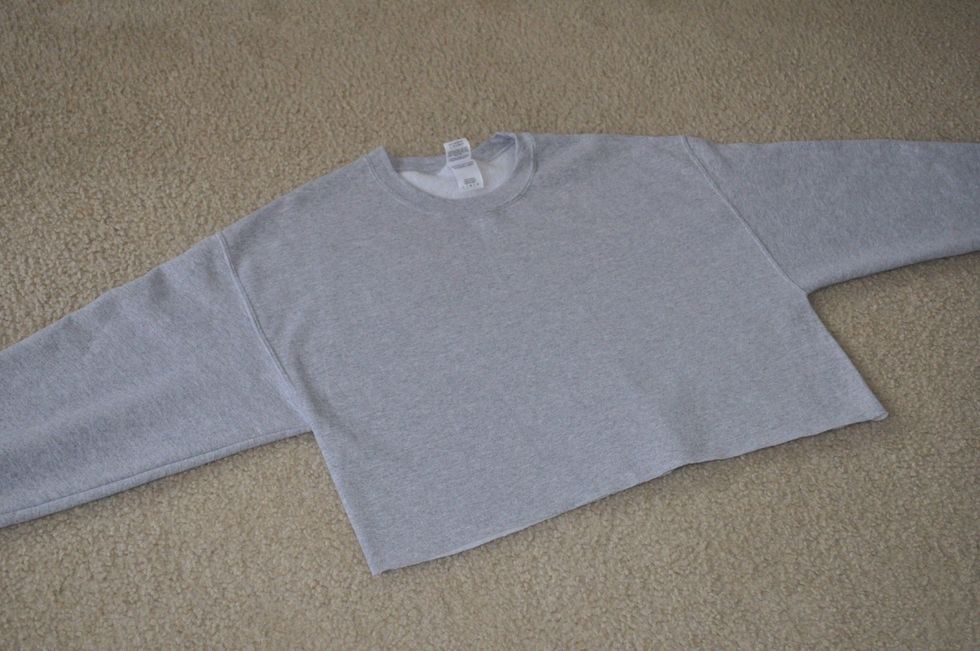 Lay your sweatshirt back out. Make sure there are no wrinkles in the middle where you will put your quote.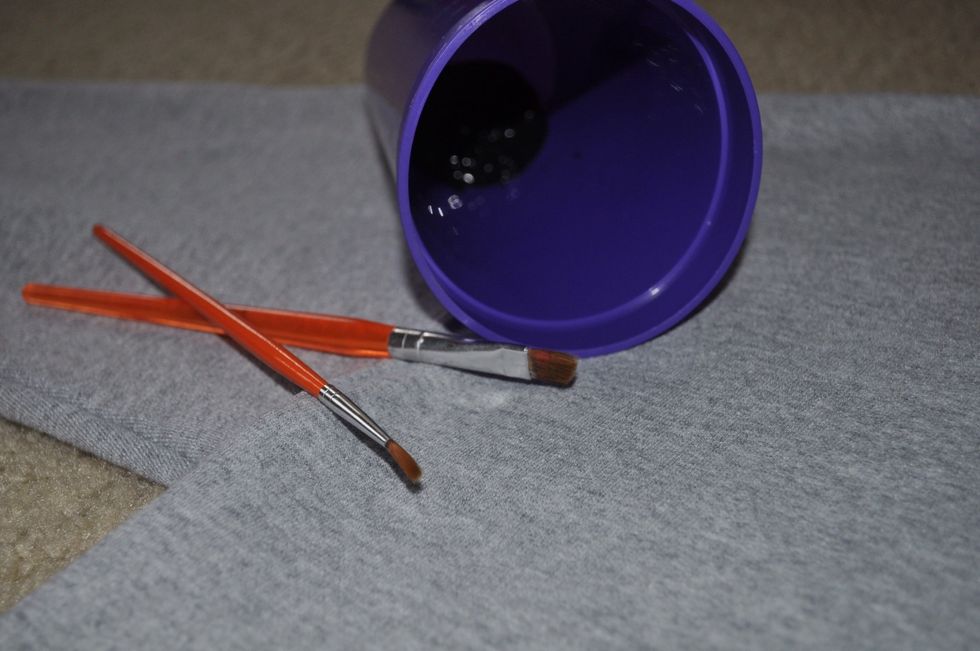 Put fabric paint into a plastic cup and grab your paint brushes.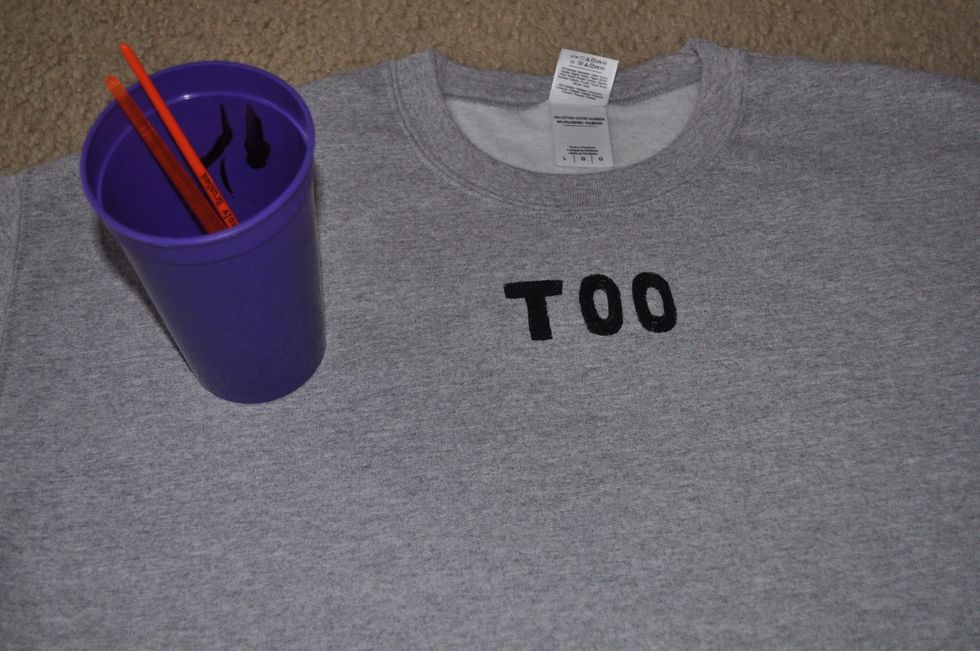 After you have practiced painting letters, paint the letters onto your sweatshirt. I free handed it, but feel free to sketch it out first with a pencil.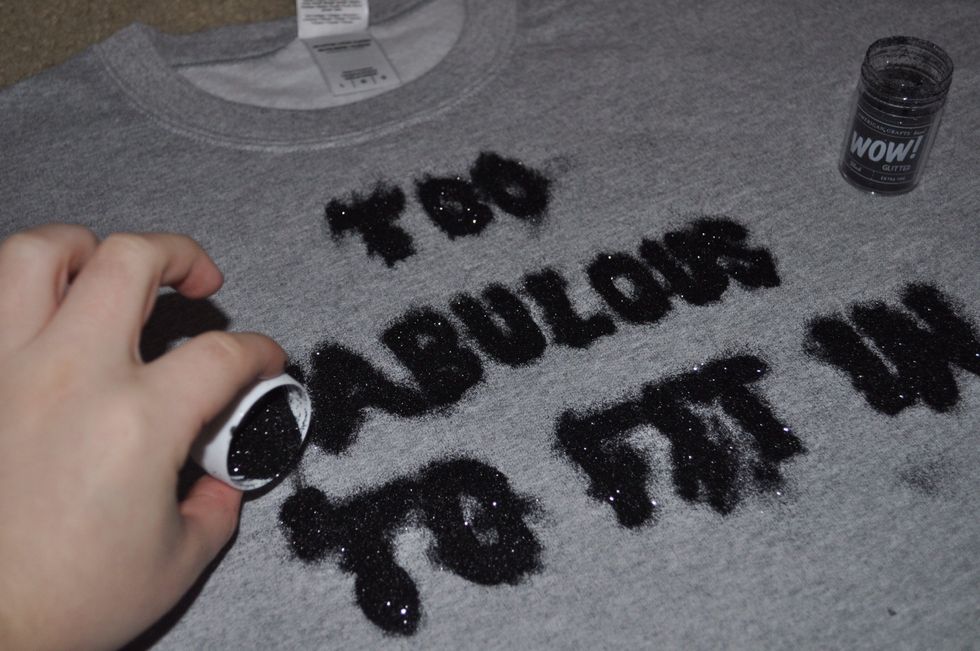 Before the paint dries, sprinkle glitter onto the letters. If your paint does dry just add a little more. To make sure the glitter sticks, gently press down on the glitter to push it into the paint.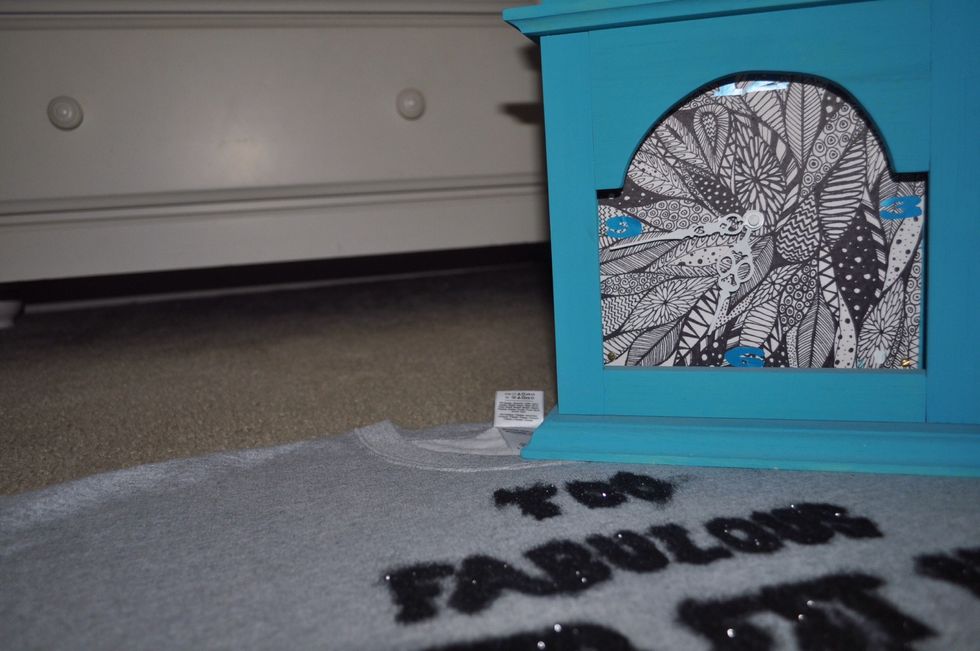 Let the sweatshirt dry for two hours. Make sure to put it in a place where it won't get messed up.
Now your sweatshirt is done and ready to wear! :)
Oversized sweatshirt
Fabric paint
Scissors
Glitter
Plastic cup
Paint brushes
A short quote