Art is all about OBSERVATION, and there are only 4 things that you need to be able to observe to make your own art.
What is this a picture of? Is it a picture of NOTHING or a picture of EVERYTHING?
You see? We just have a blank sheet. The blank sheet doesn't give us any information or clues as to what is there. It is BLANK!

Now what is this a picture of?
Even though this picture is also blank, it gives you a different feeling. But still, there is nothing there!
BUT!!!! The moment you put something on the page you get some information. And that one thing gets all of the attention too! ITS A BLUE CIRCLE!!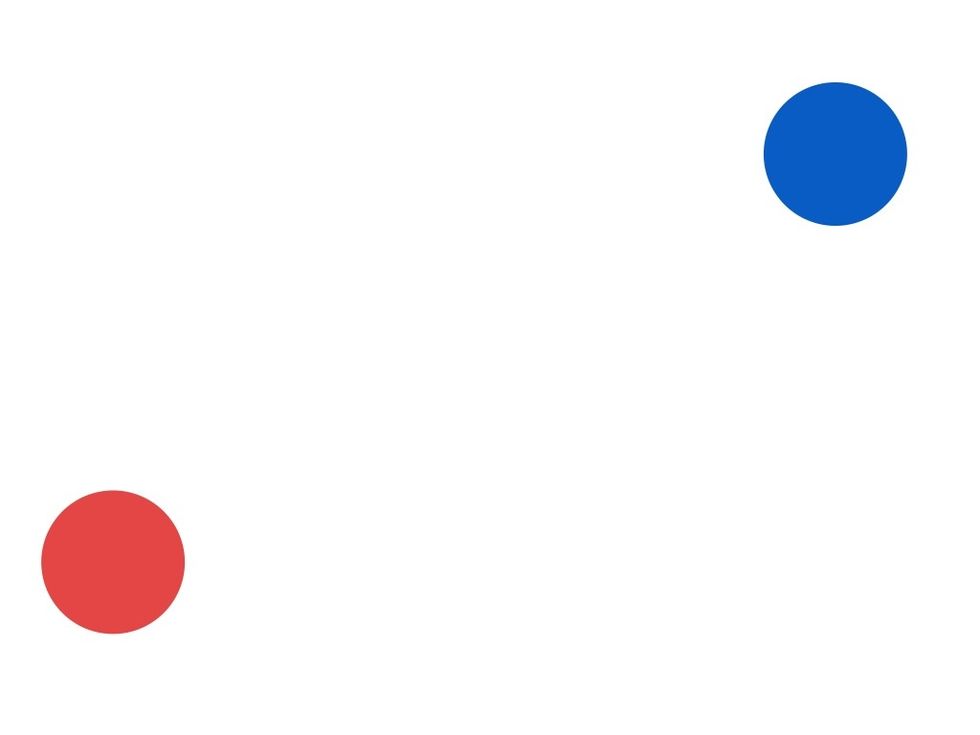 YET!!! The moment you add SOMETHING ELSE to the page, you have more information, and now your attention goes back and forth between the two things. ITS A RED AND BLUE CIRCLE!
If the sizes were different, which one do you think would steal the attention?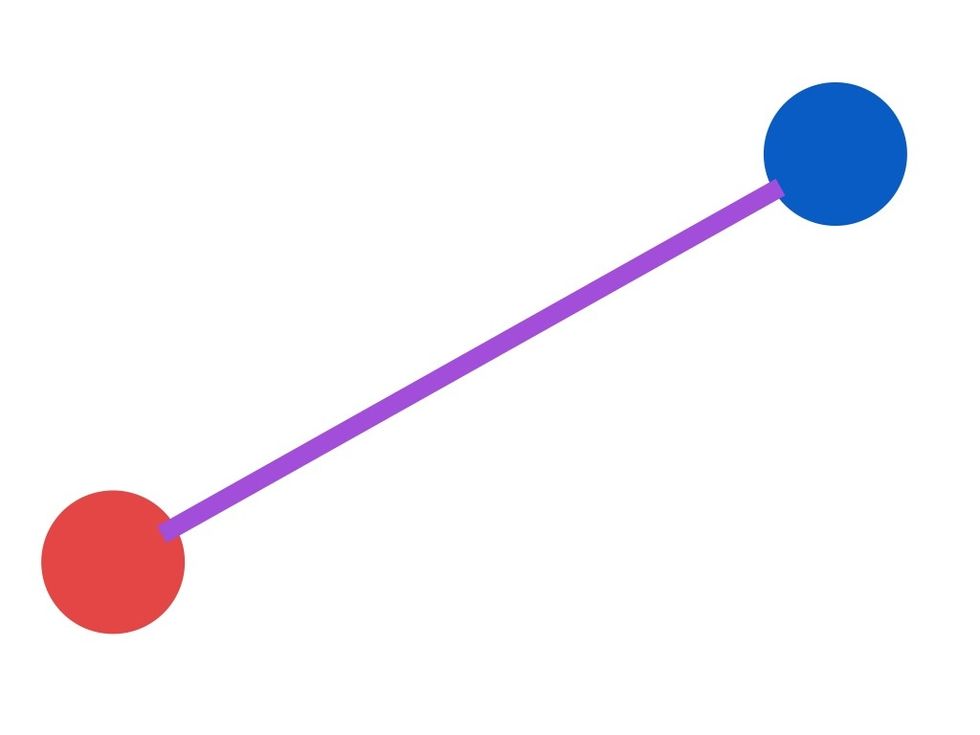 But actually these "circles'' are suddenly DOTS when I connect them with a LINE!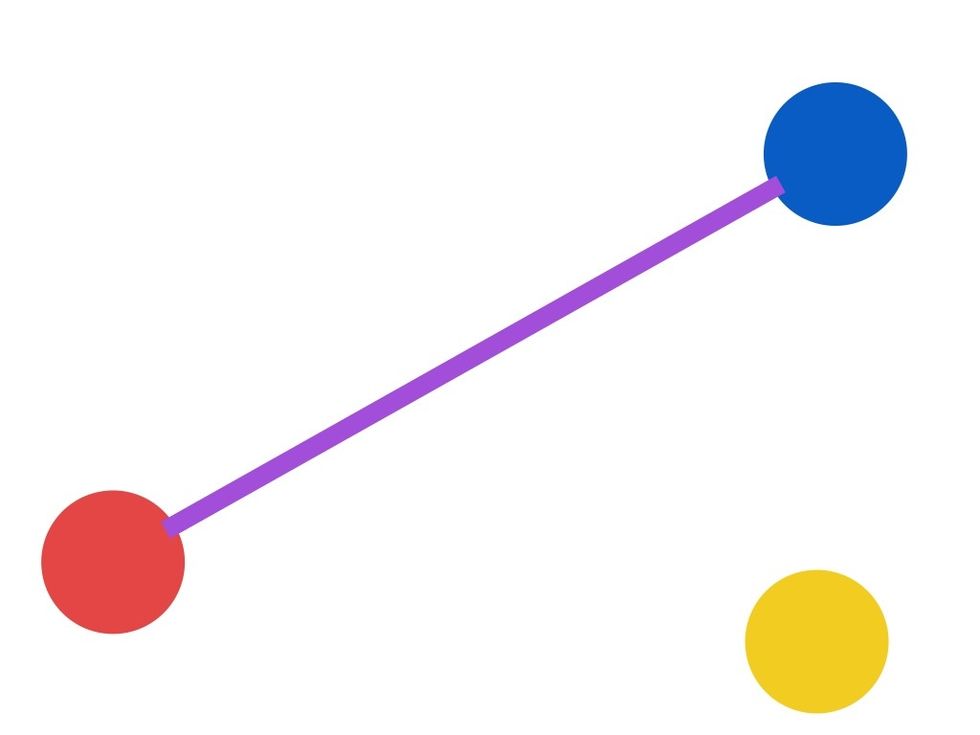 And then pops up another DOT! Now Our eyes will either go back and forth between the red and blue dot, or over to the lonely yellow dot.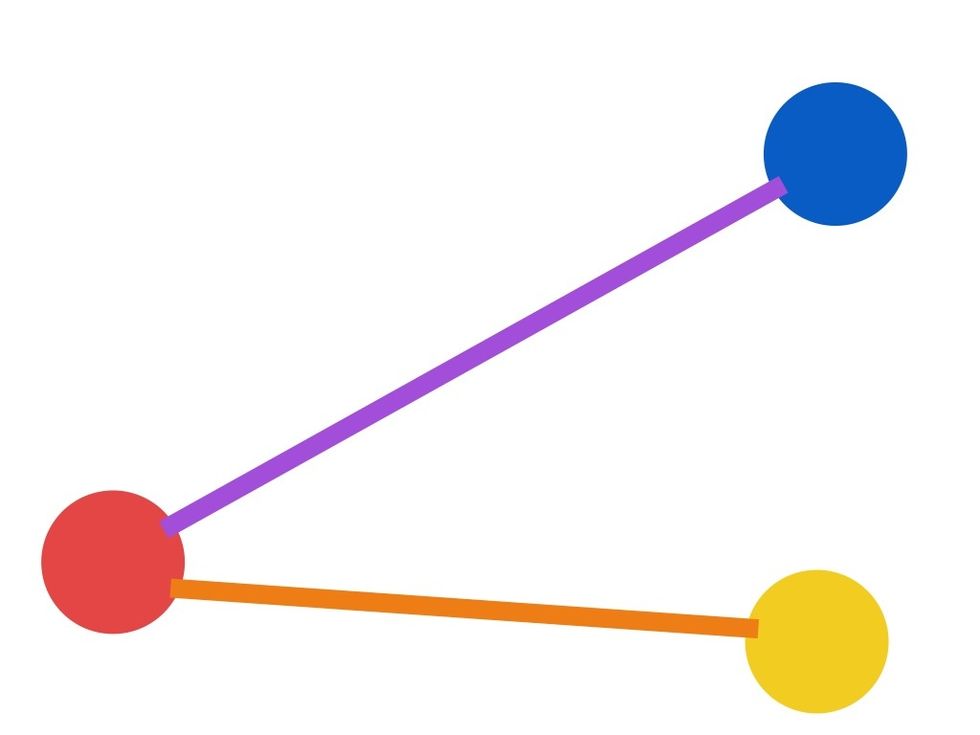 If we add another line connecting these three dots we have some sense of DIRECTION! Now we will follow the PATH from blue to yellow, or from yellow to blue!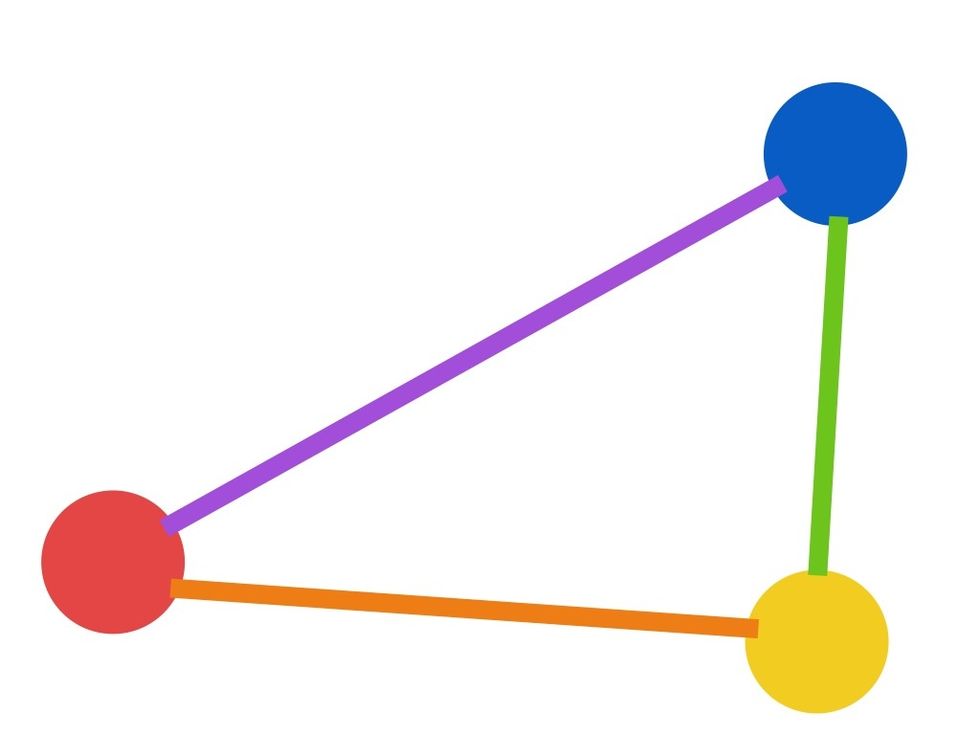 And one more line turns these dots into a SHAPE. Now things are complete!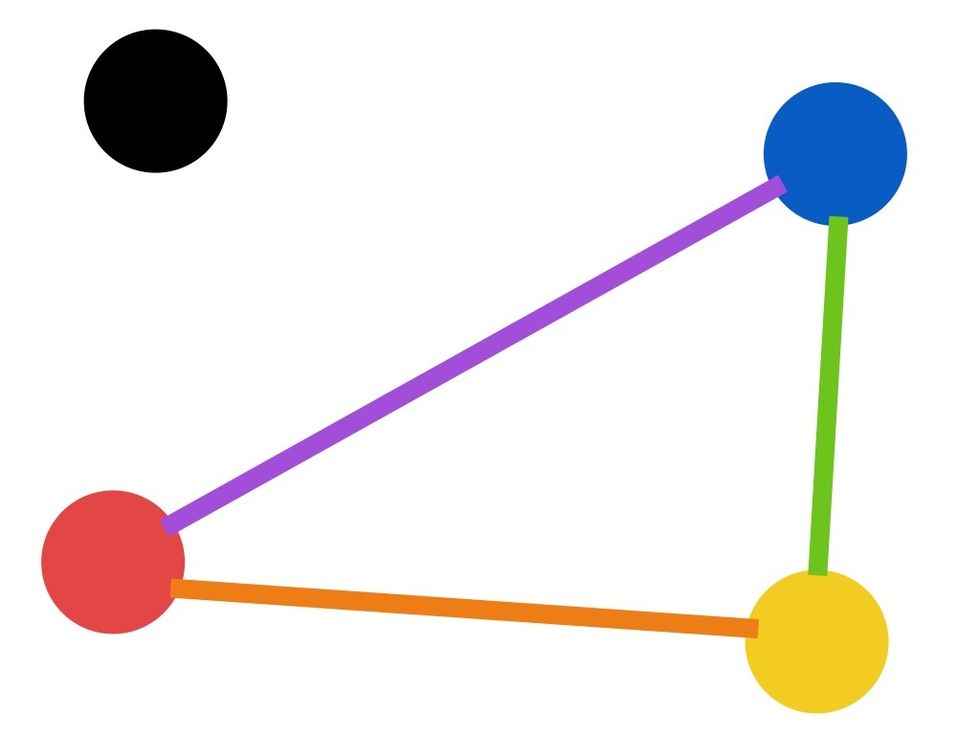 Another dot?!! That black dot surely catches MY attention!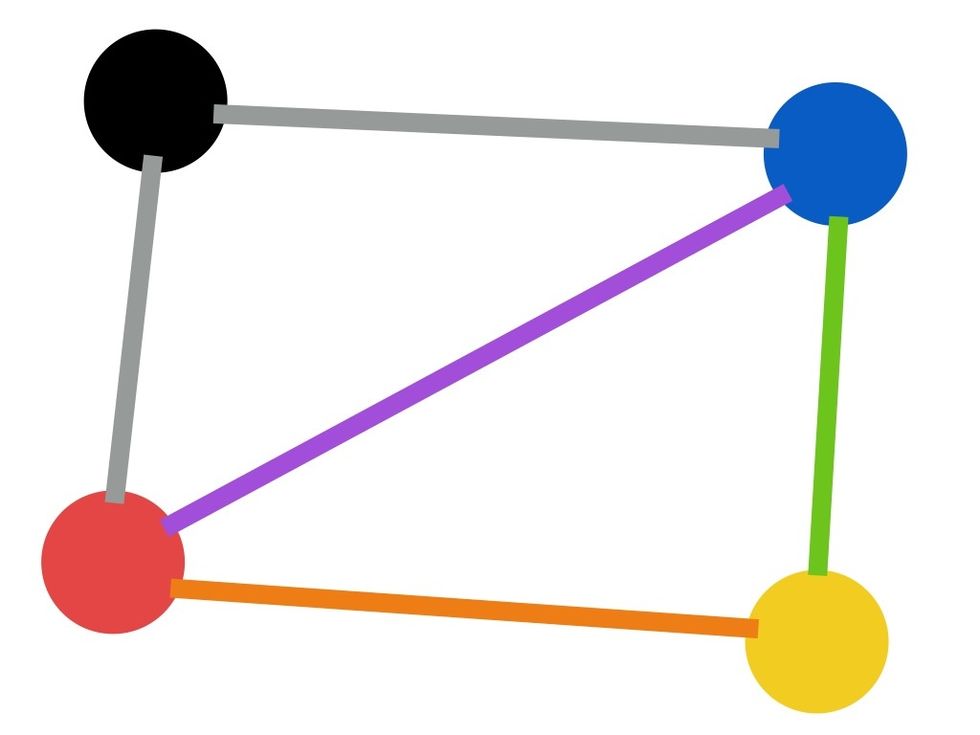 Connect them and you get another shape! It's almost a square!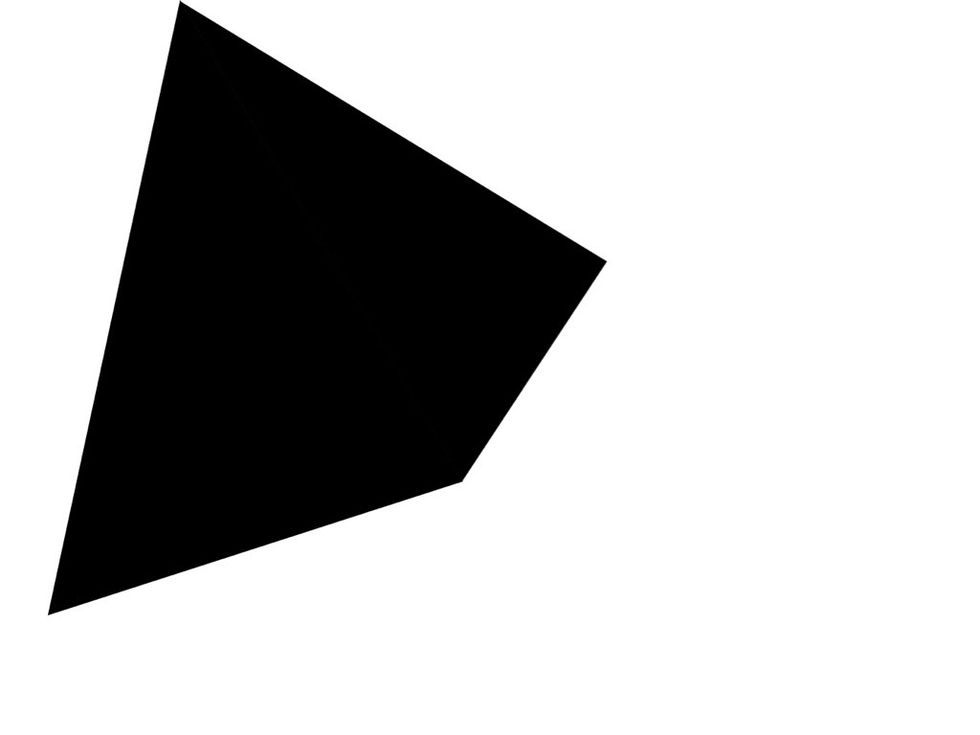 Now look at this shape. Is it a lopsided square?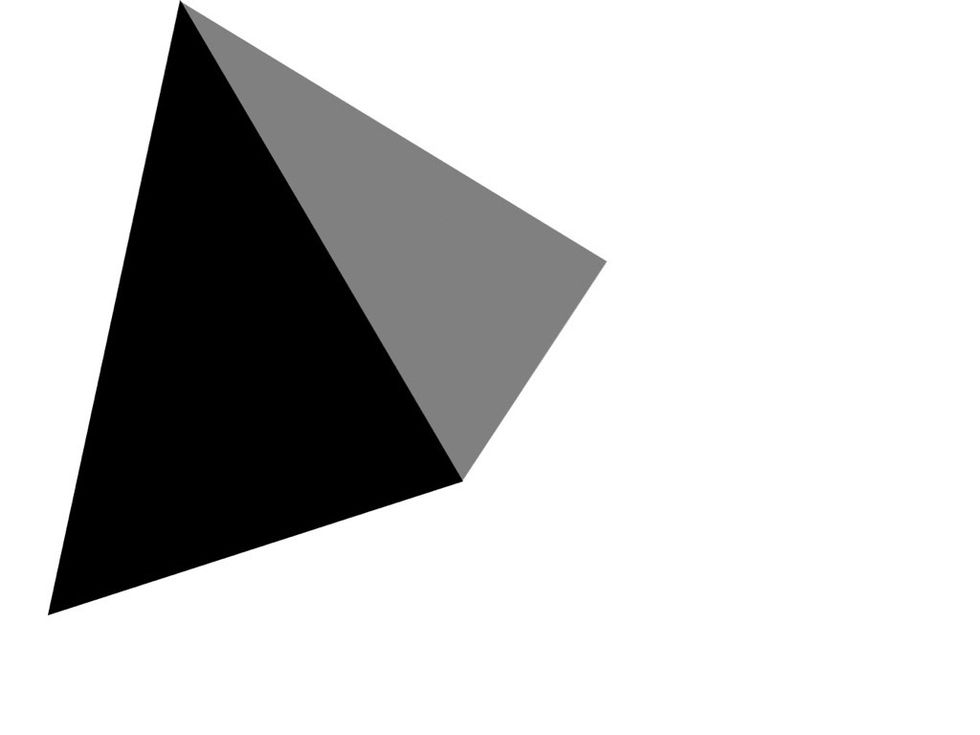 Or a pyramid? hehe. Does this shed a little LIGHT on what I am trying to POINT out?
The four main things you need to be able to spot are POINTS, LINES, SHAPES, and SHADES (shades are shapes with different... shades).
Why are these four things important?
Because DOTS/POINTS give you information about LOCATION.
LINES give you information about DIRECTION
SHAPES give you information about FORM.
SHADES give you information about form also, but about 3D form. Shade describes the way the light hits the object, and also the material the object is made of.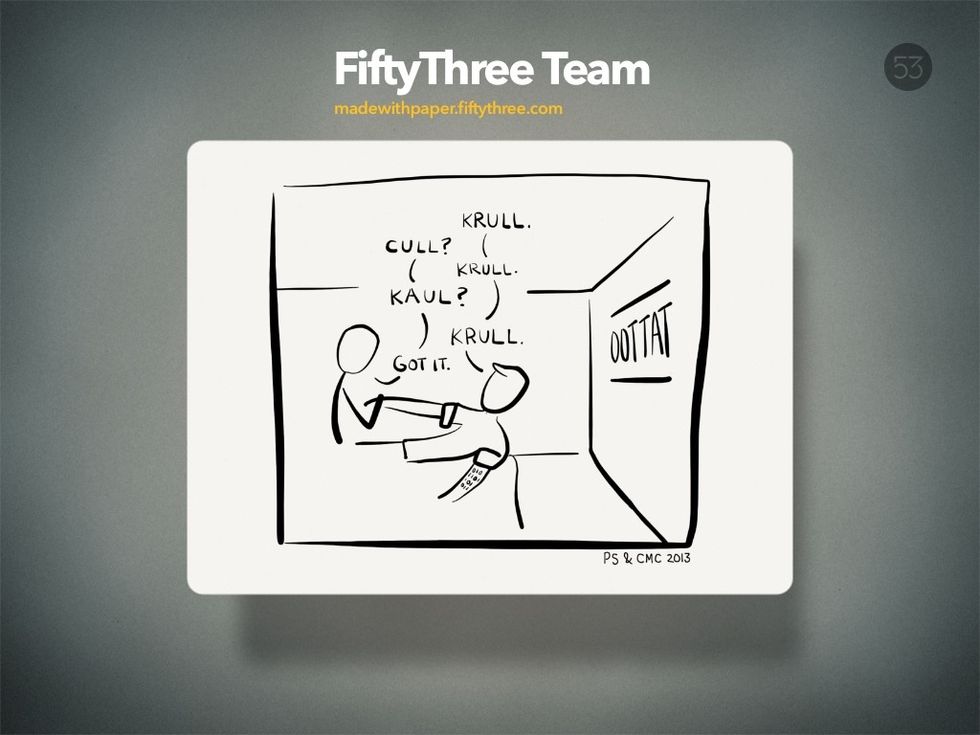 The lines in this drawing suggest a room. The lines that make the ceiling and floor look parallel normally, but not when they are going away or coming towards you.
When drawing something, it is important to get the angles right.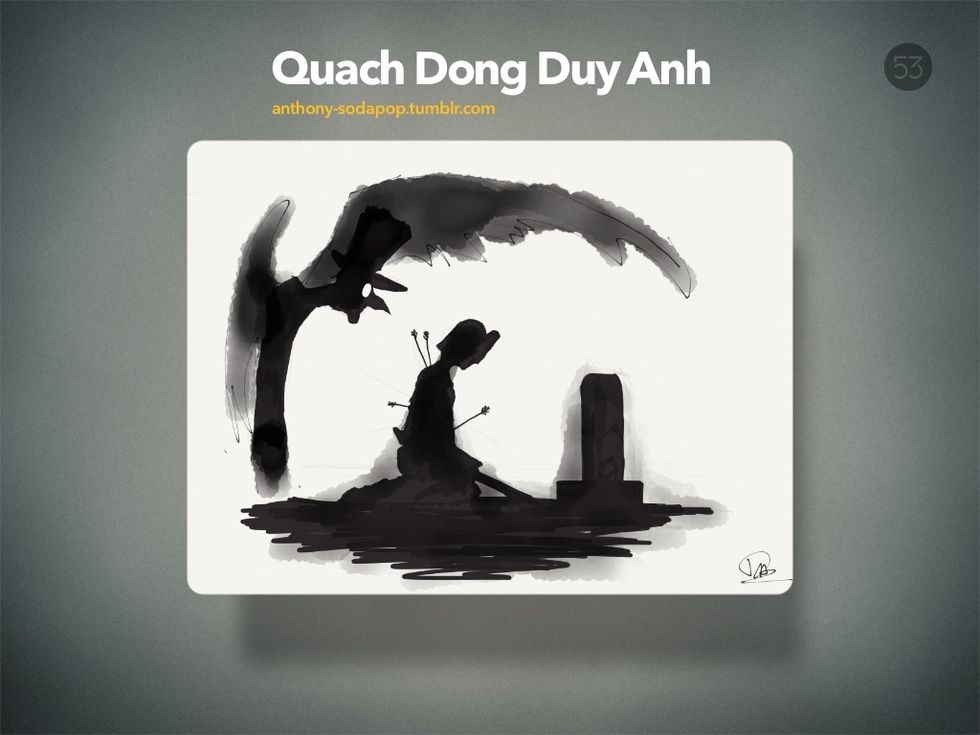 This image is all about SHAPE! There is a little shade in it. There is also an invisible line in this drawing. A line that goes from the eyes of the man to the person keeling to the tombstone.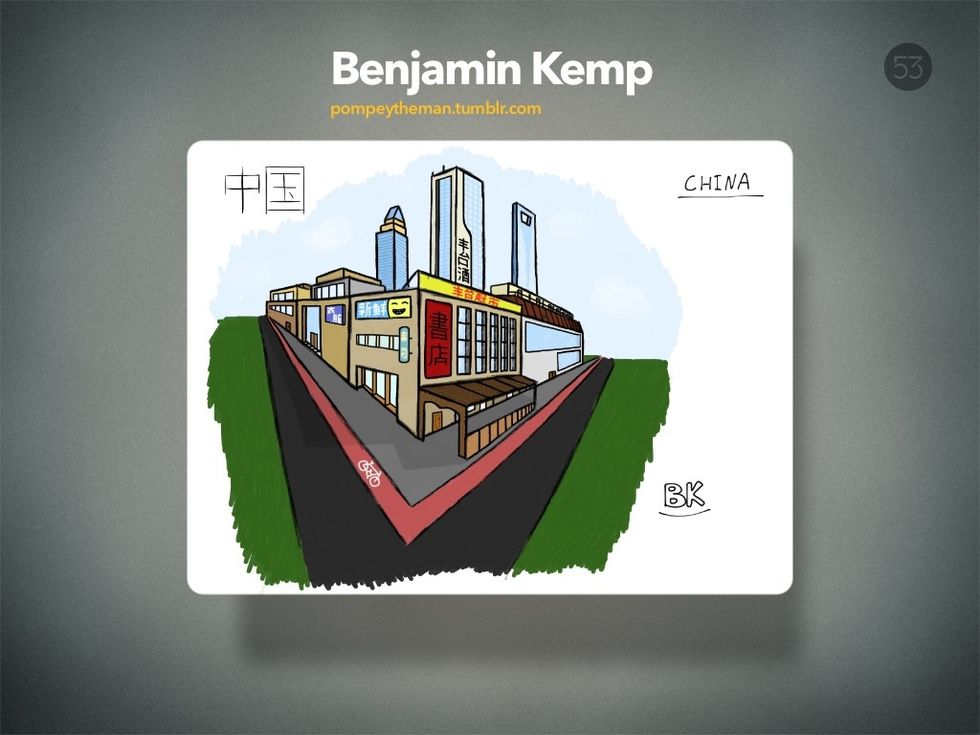 Drawing buildings is all about ANGLES! And usually about PARALLEL LINES particularly.
This drawing is about SHAPES. It has a little hint of shade, but mainly it is about shapes.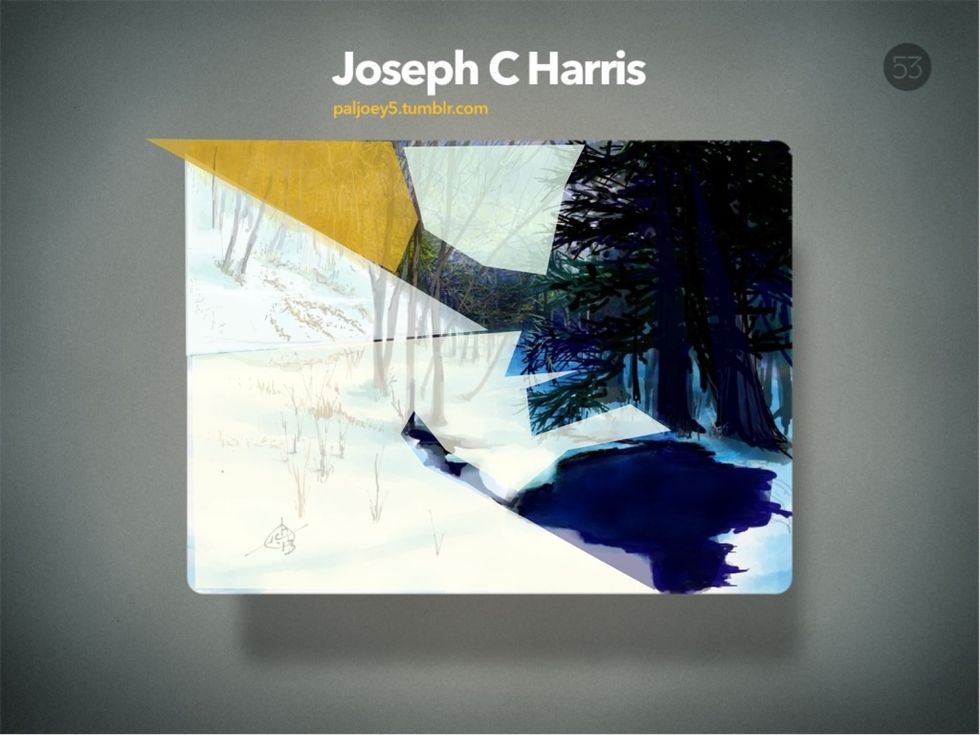 I outlined the main shapes.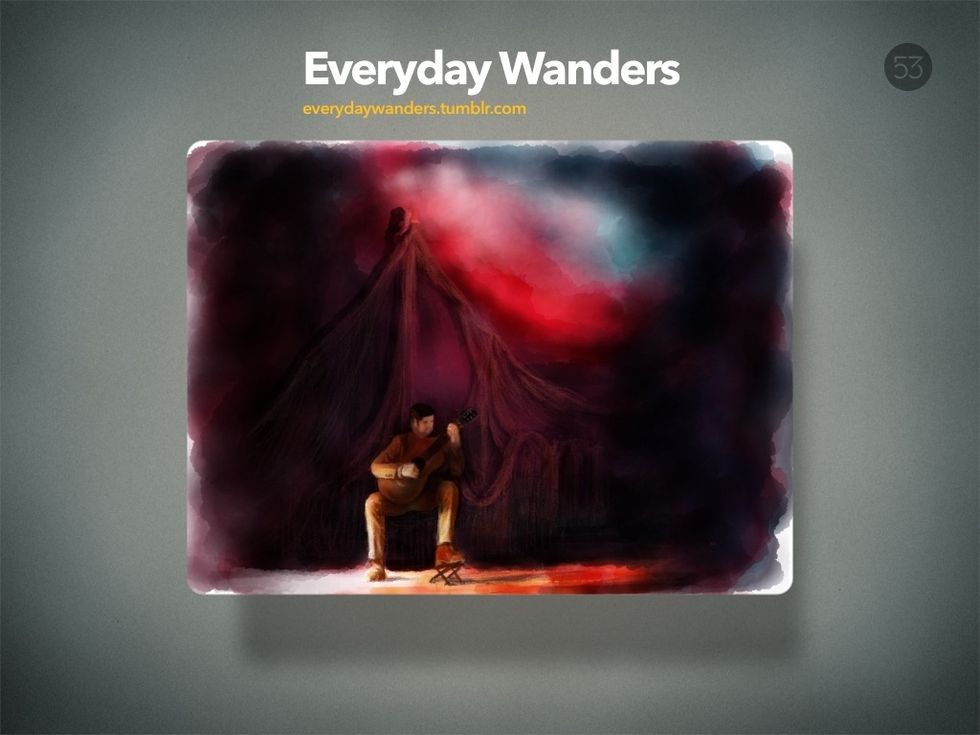 This photo is about SHADE! A few touches of highlight on the person give the impression of FORM.
So if you are trying to draw or paint something, if you get the LOCATION, DIRECTION, FORM, and SHADE of everything correct, it will come out right.
If I see a line that I cannot figure out the angle to, I first draw two points and then connect them.
If you want an idea of my drawing standard, check out my guide on HOW TO DRAW.
The creator of this guide has not included tools