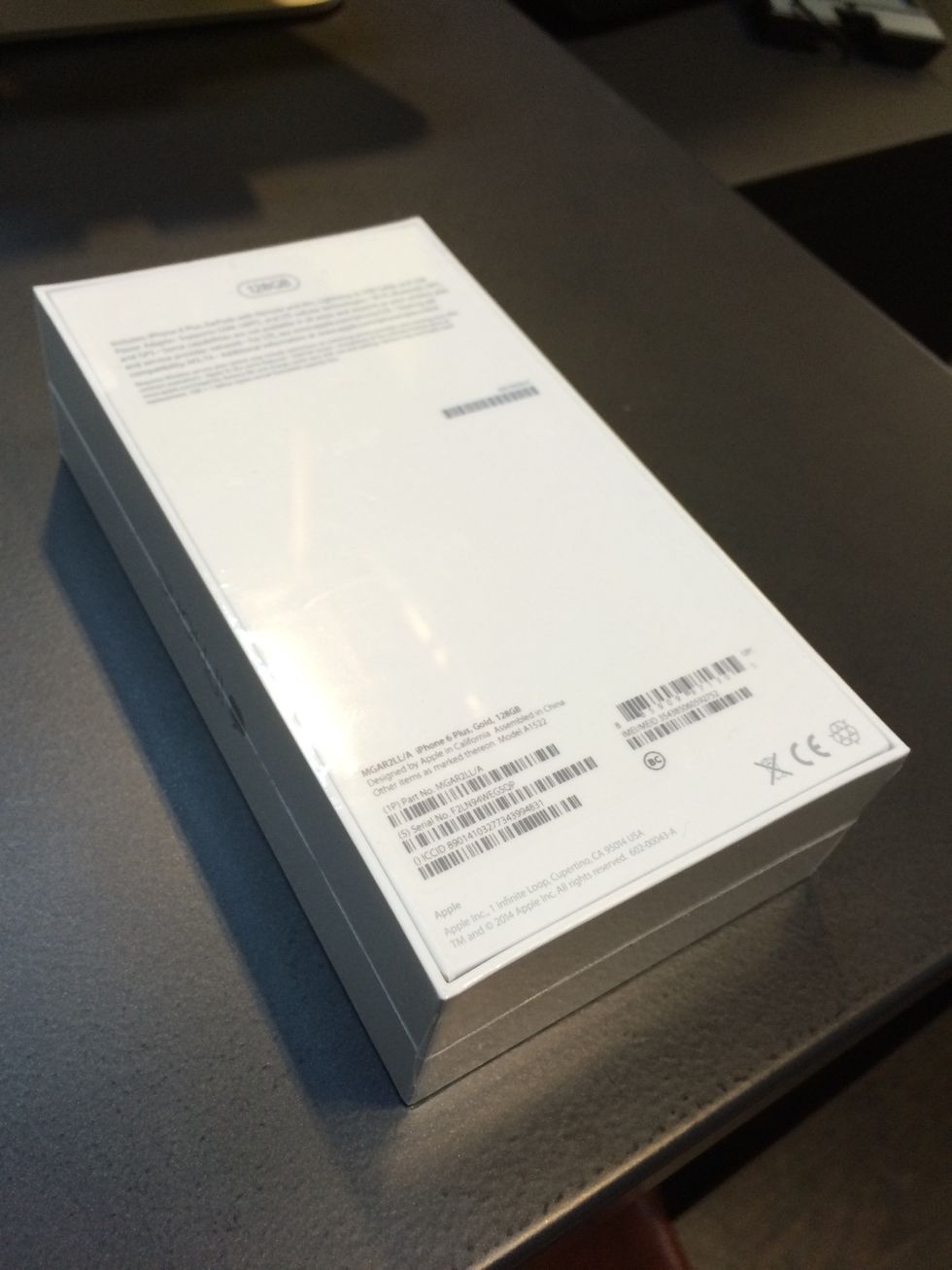 Set the box facedown.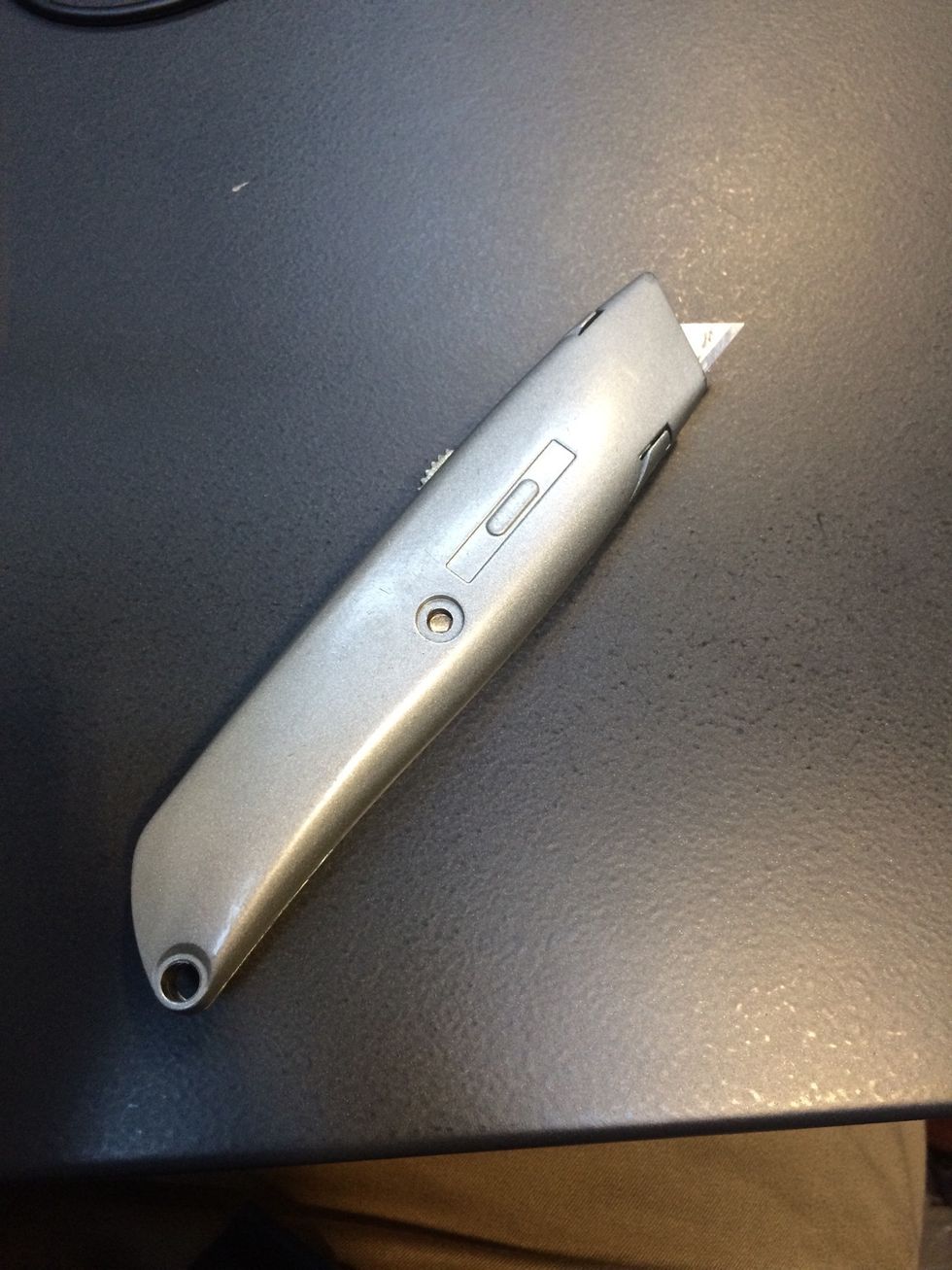 Take a boxcutter, and slide the blade slightly out.
Find the seam at the bottom of the box, and gently cut through the plastic.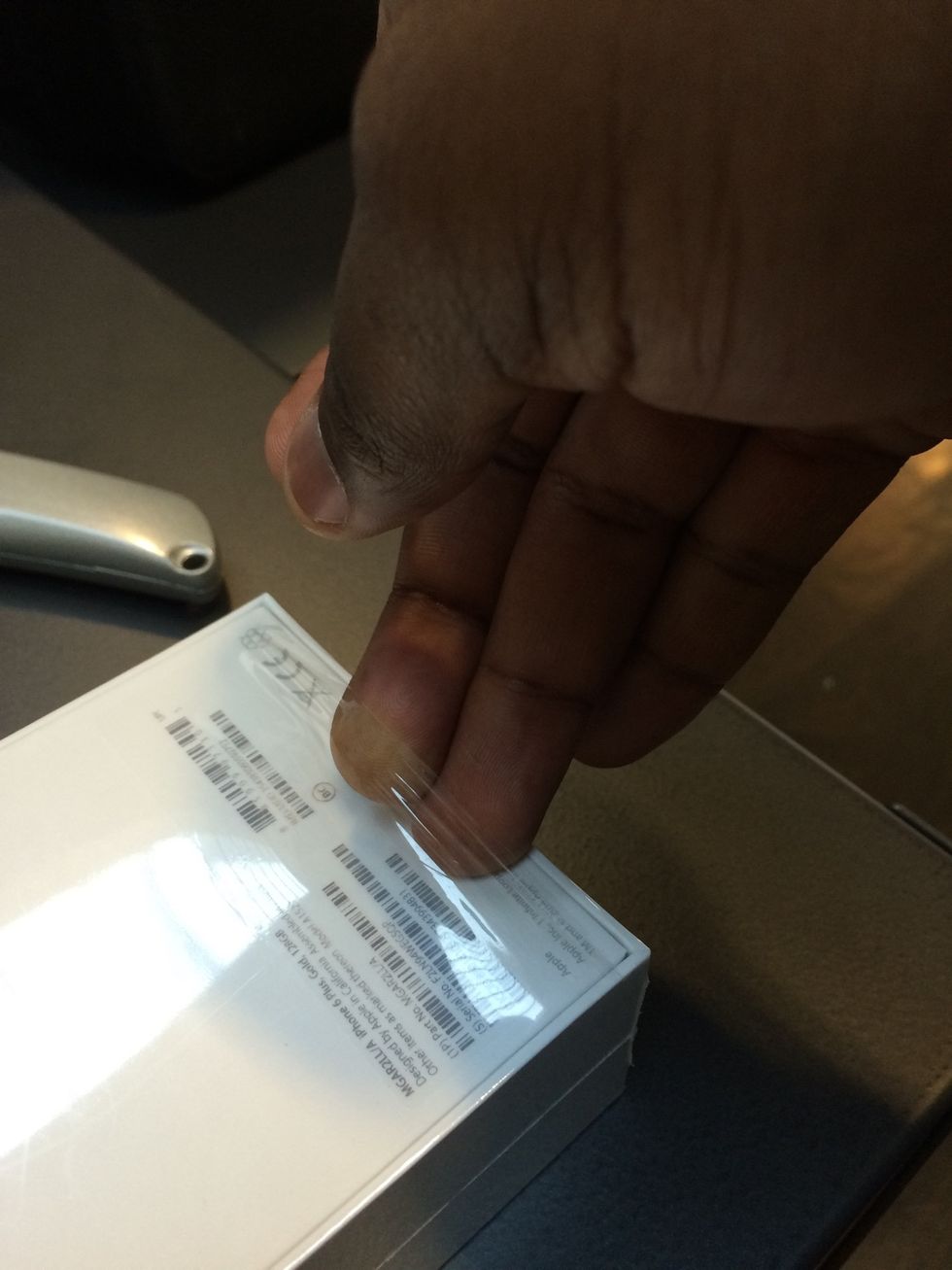 Using your fingers, peel the plastic wrapping back a little.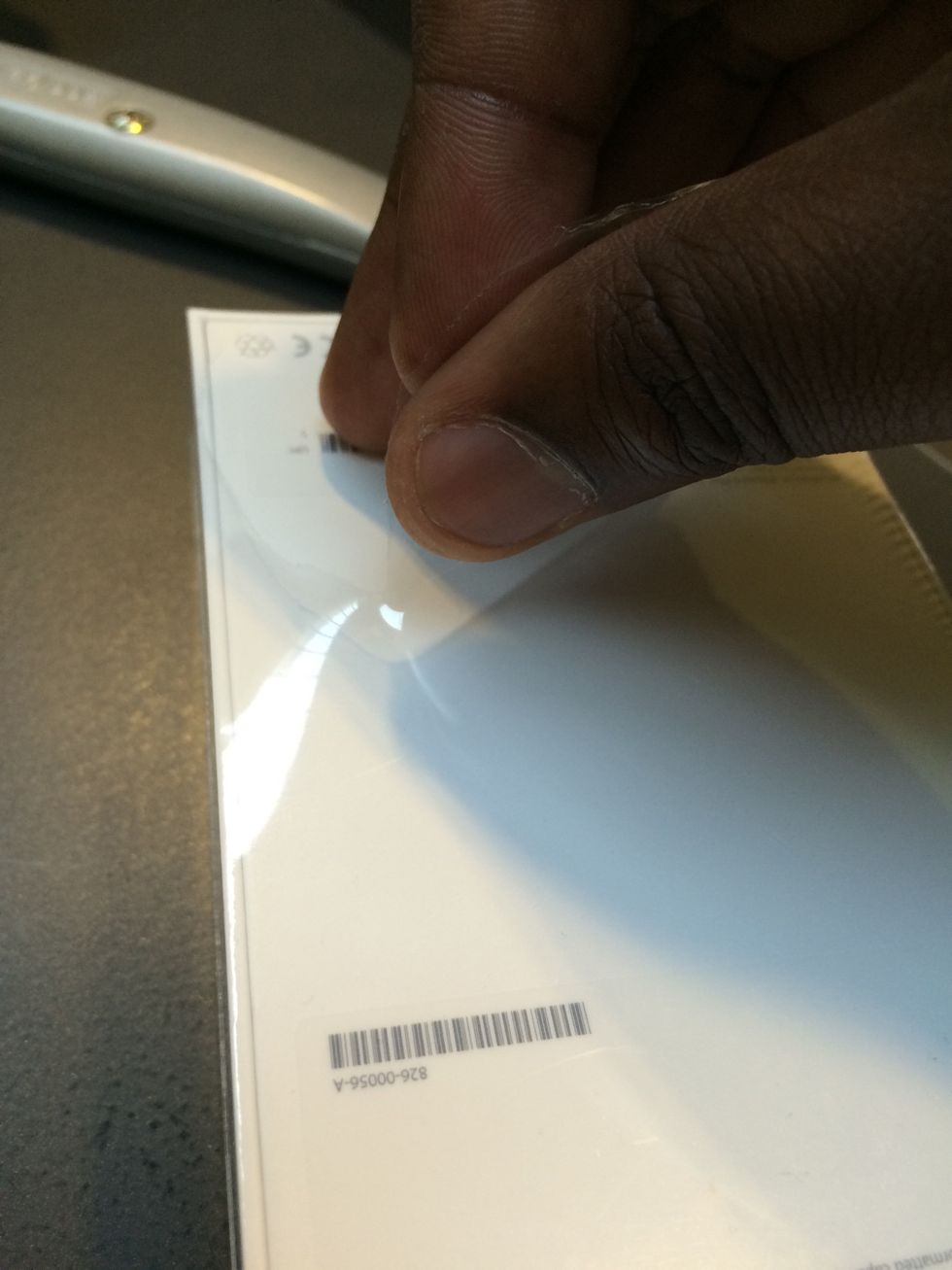 Tear the plastic off the box.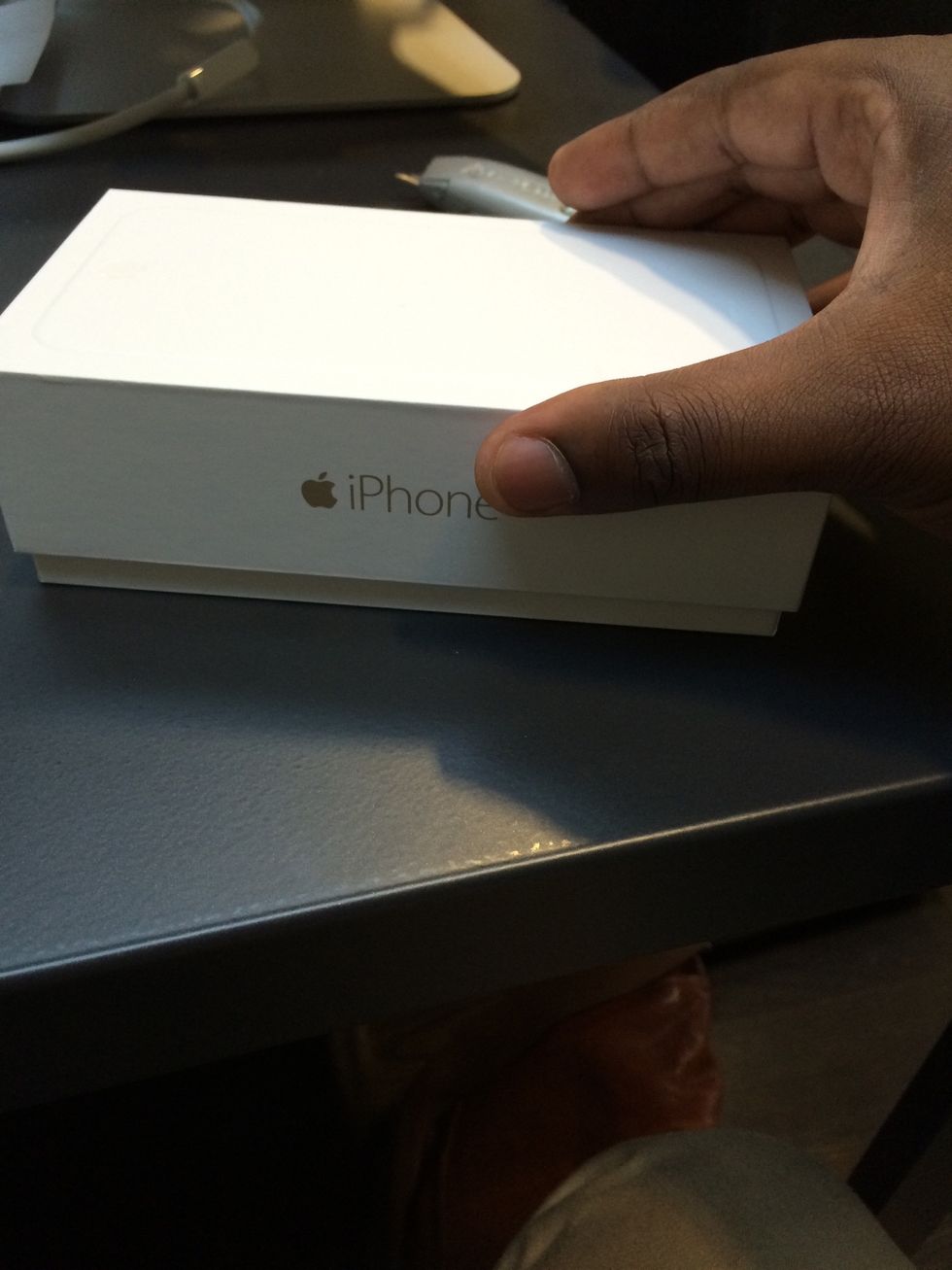 Slowly pull the top half of the box up.
Be careful! You don't wanna end up like this guy: http://youtu.be/7lhXOgJ8ahA
Voila!
Make sure you keep the box and all its contents. If you sell the phone it'll have a slightly higher resale value. Enjoy your phone!