Ok maybe I went a little too funky, and maybe it was the hot summer sun but I really wanted a Tye dye design. Yes it may look sloppy but we are talking Tye dye.. Is it never sloppy?
10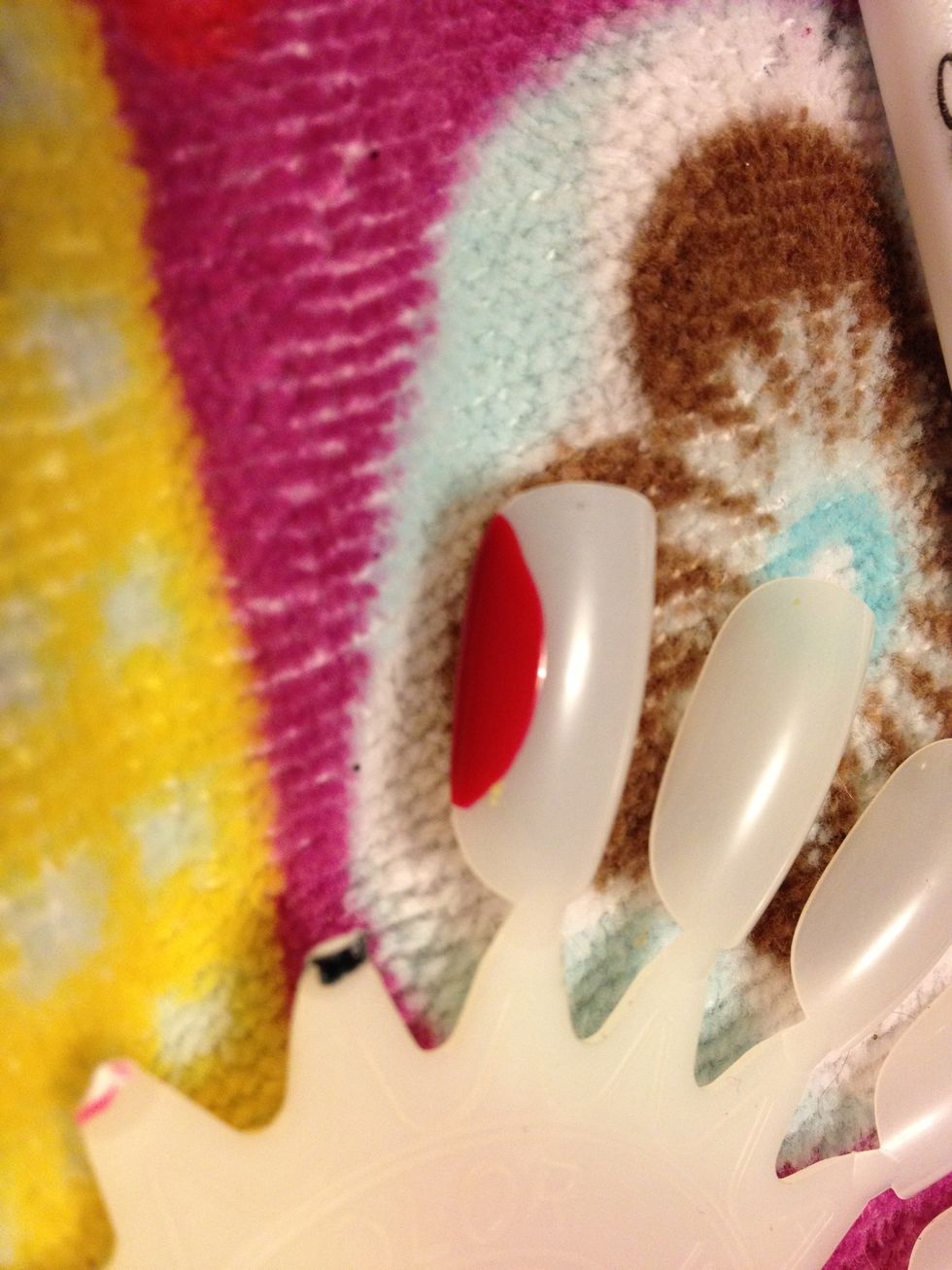 First you need to have all your colors out and ready to go.. This is a fast pace design because we rely on the polish being very wet.. Add your fist color.. RED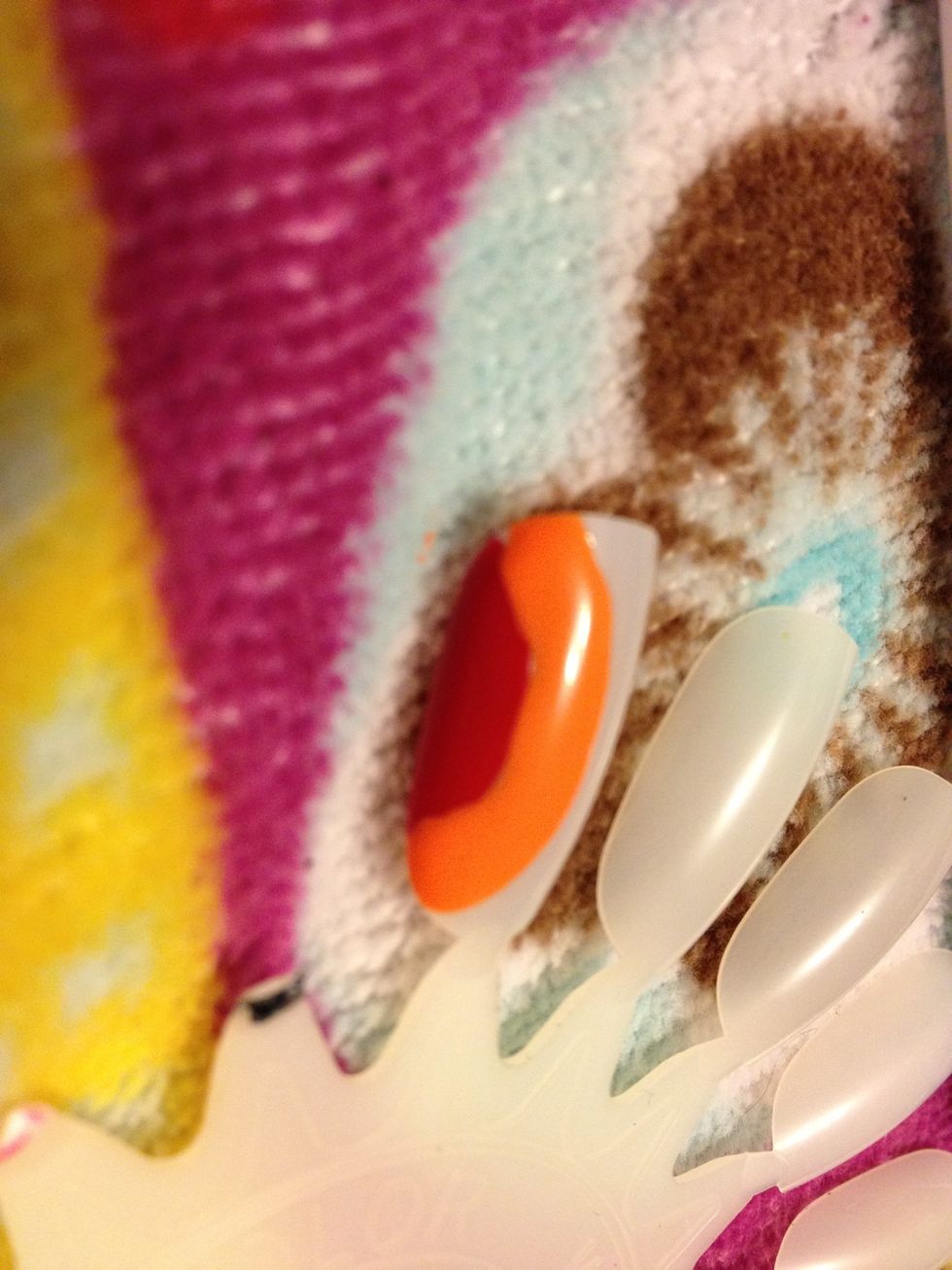 Add some ORANGE :)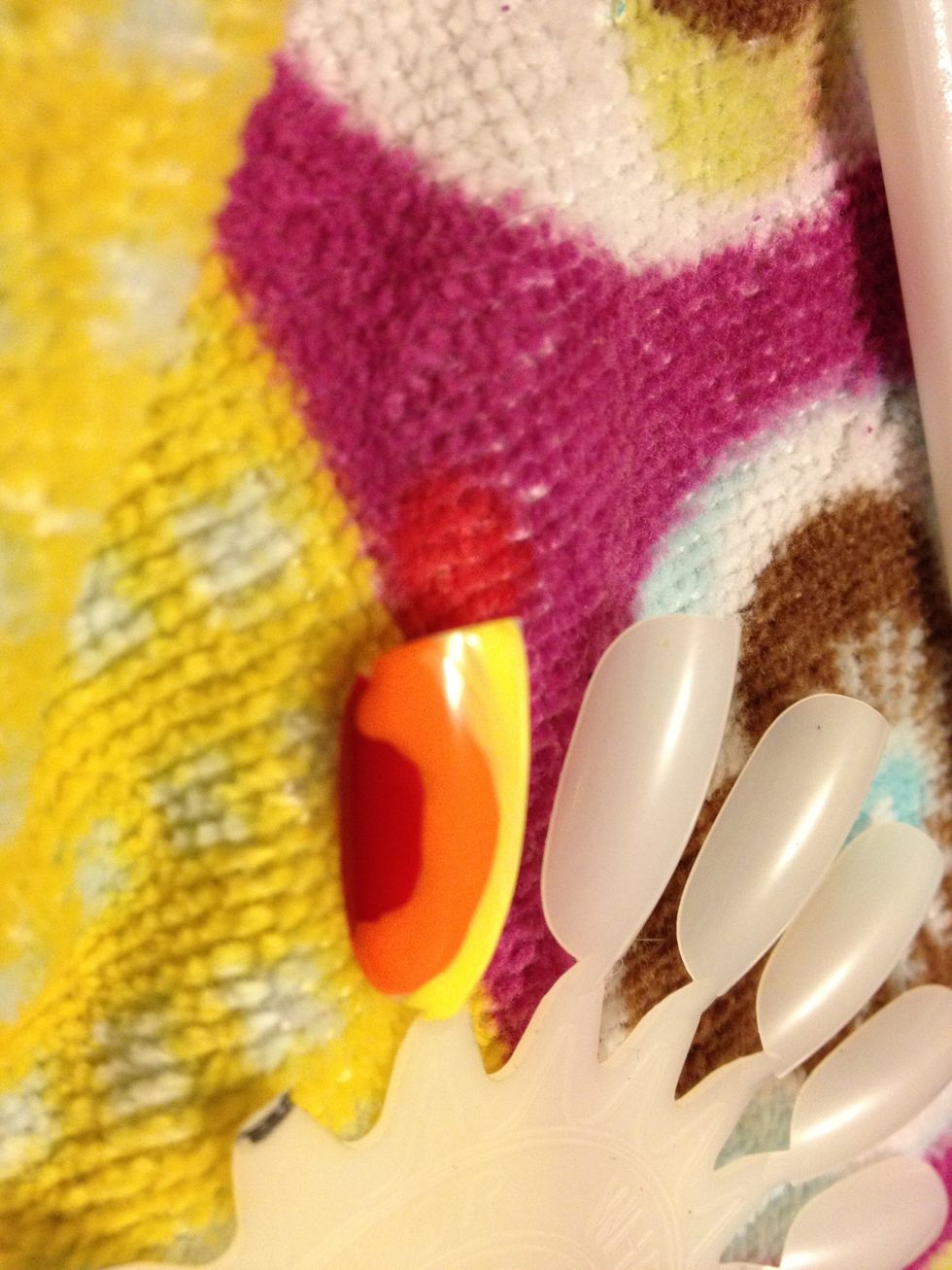 YELLOW :)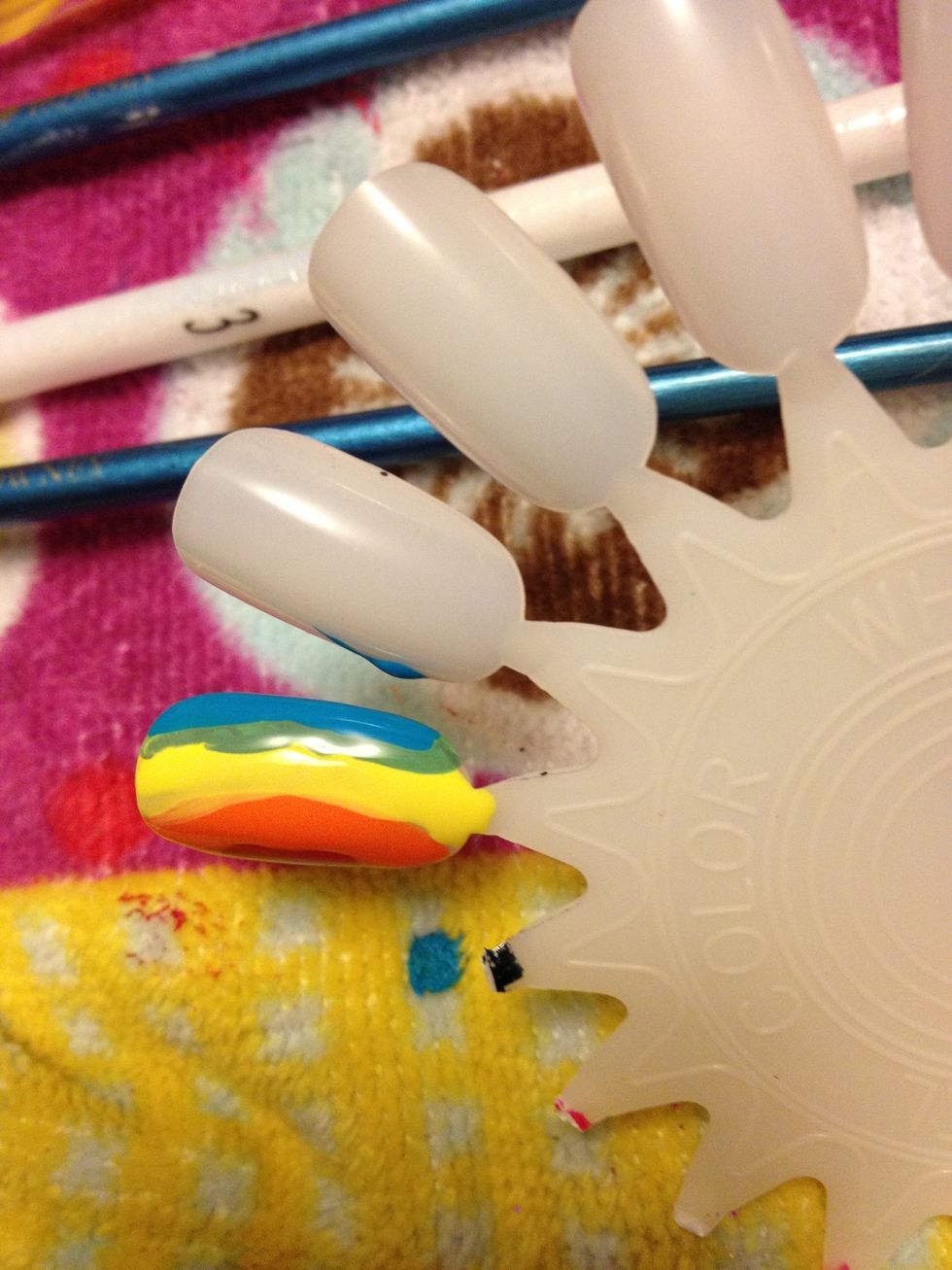 I went with green then blue but honestly you don't need the green, of course unless you really like green :)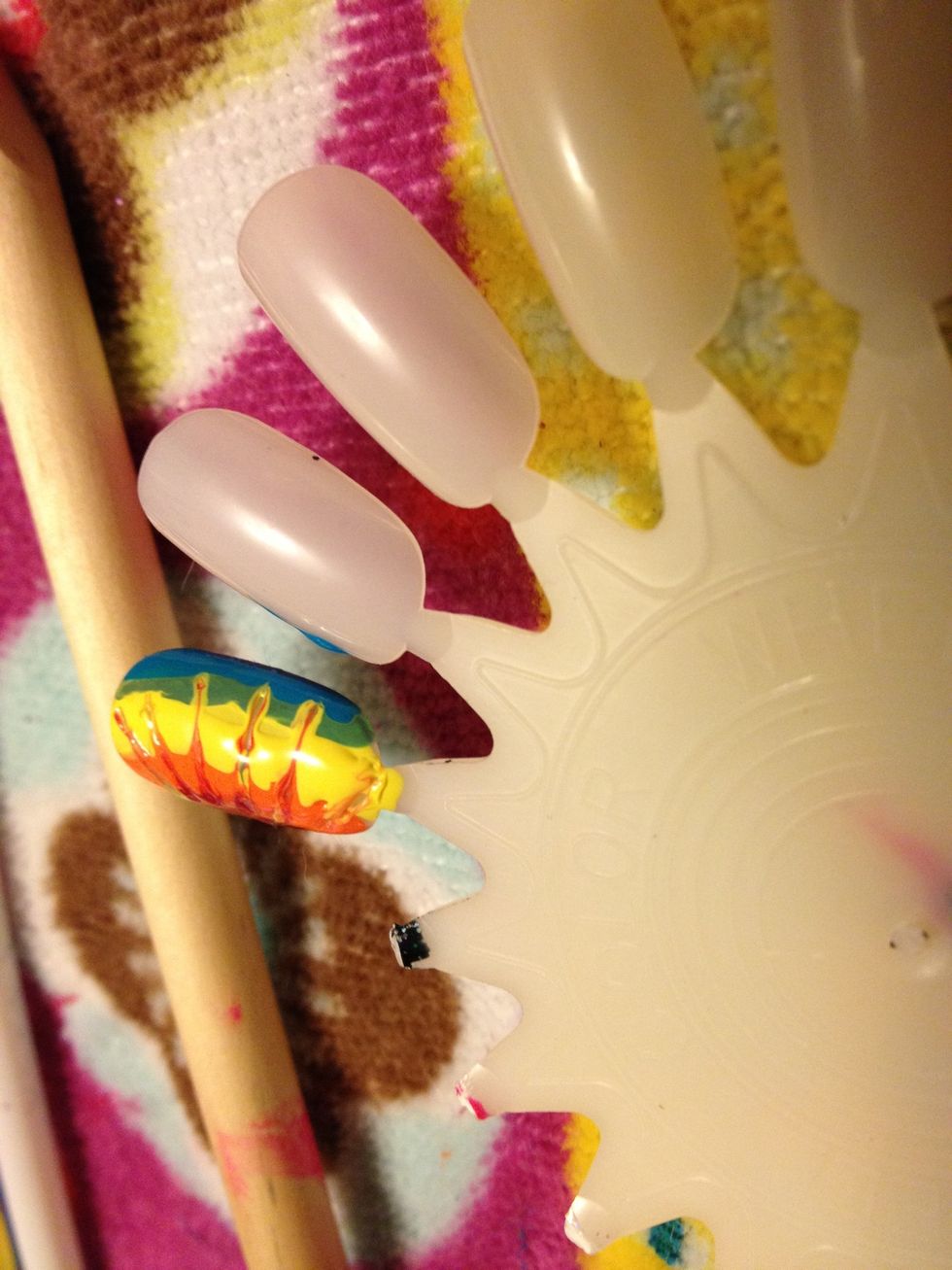 You will need to go over the colors again to make sure they are very wet Take a toothpick and gently swipe over the colors :)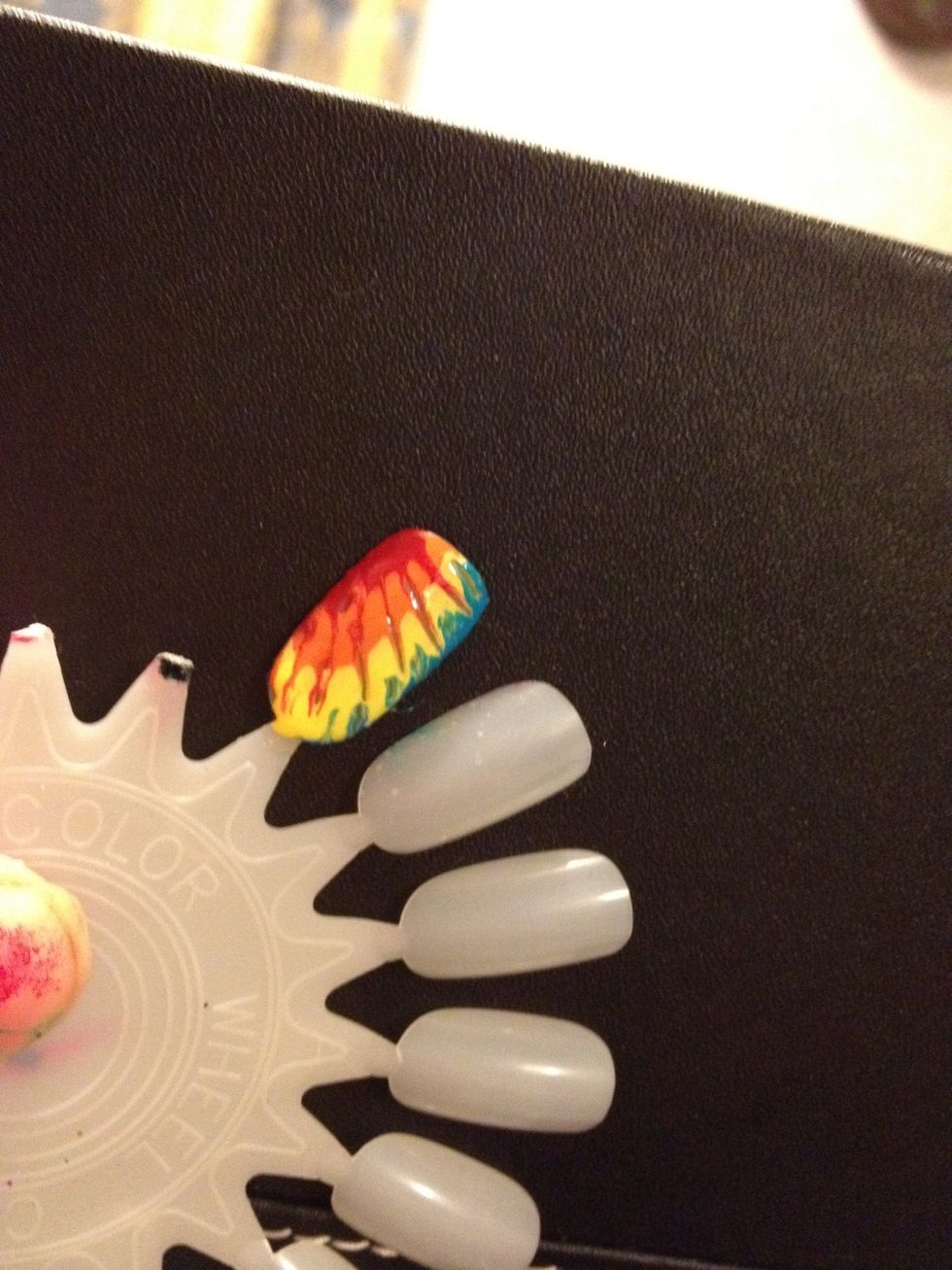 Then from the blue swipe it toward the yellow :) Add a top coat and voila! You have a short simple sweet summer design..
1.0 Red polish
1.0 Orange polish
1.0 Yellow polish
1.0 Green polish
1.0 Blue polish
1.0 Toothpick
Fabulocity By Jessica
Follow my Instagram @fabulocitynails\n\nPlease feel free to request designs and ask questions.