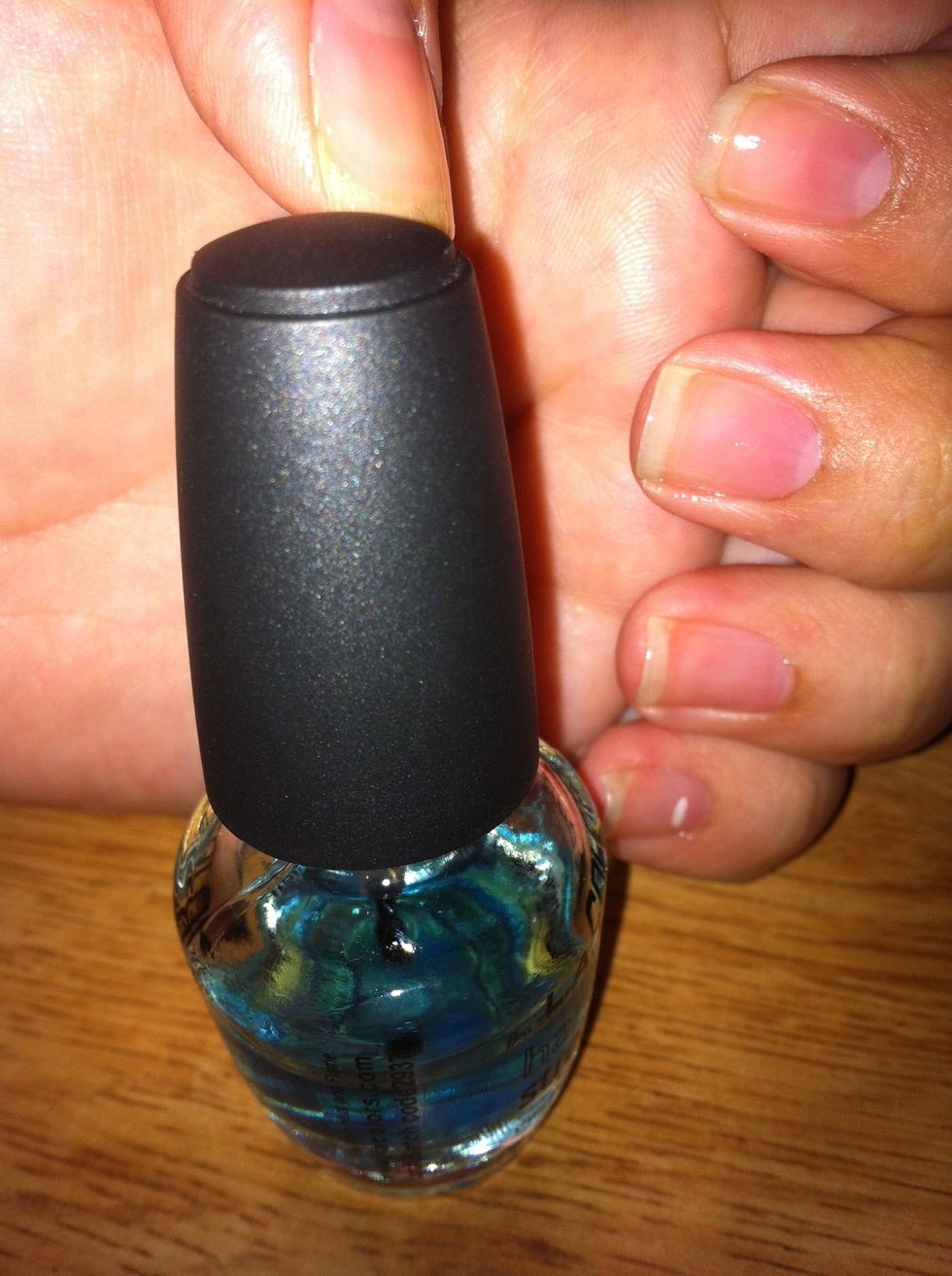 Start off with a base coat to protect your natural nails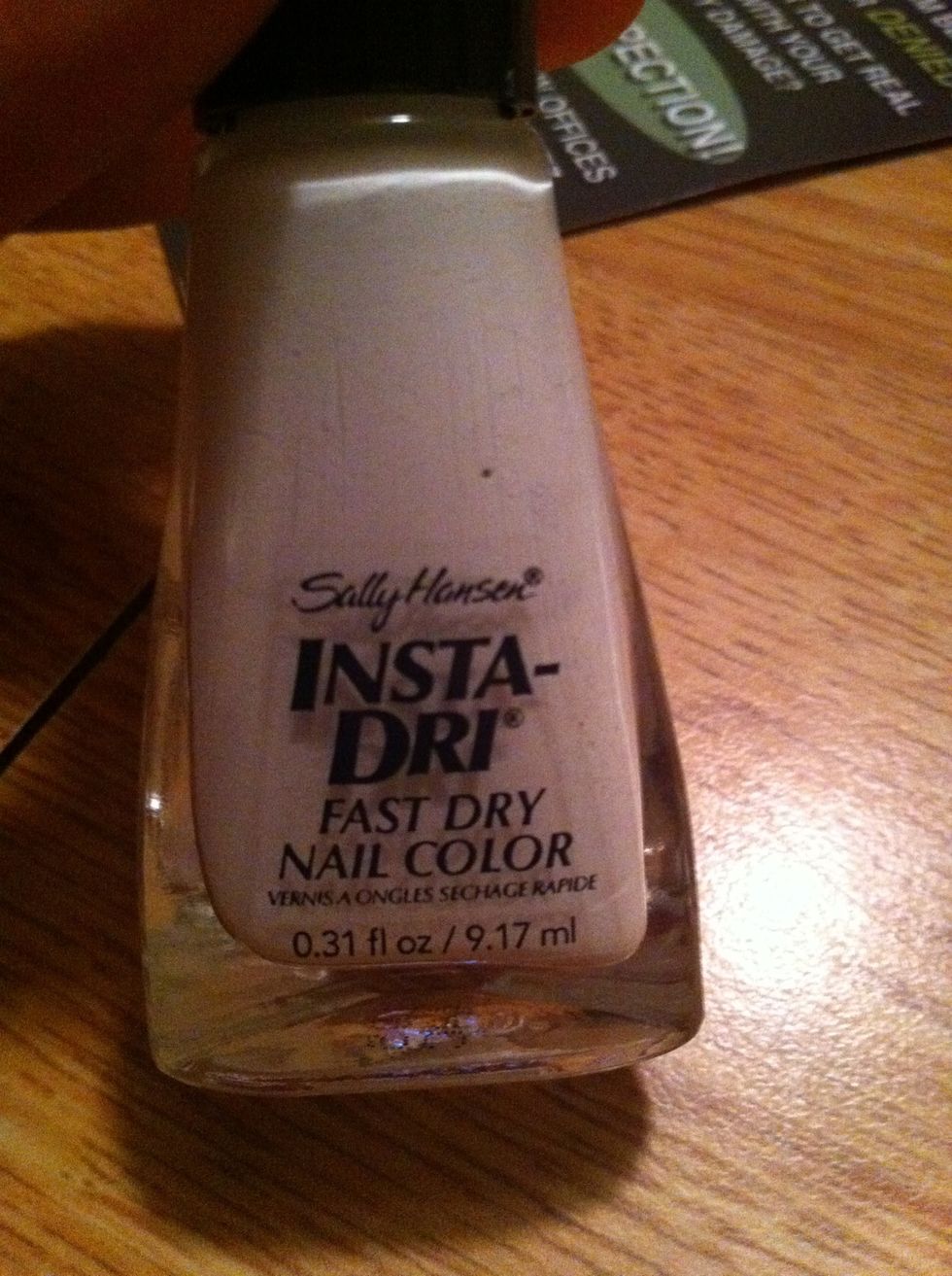 Now put a white nail polish on preferably two coats.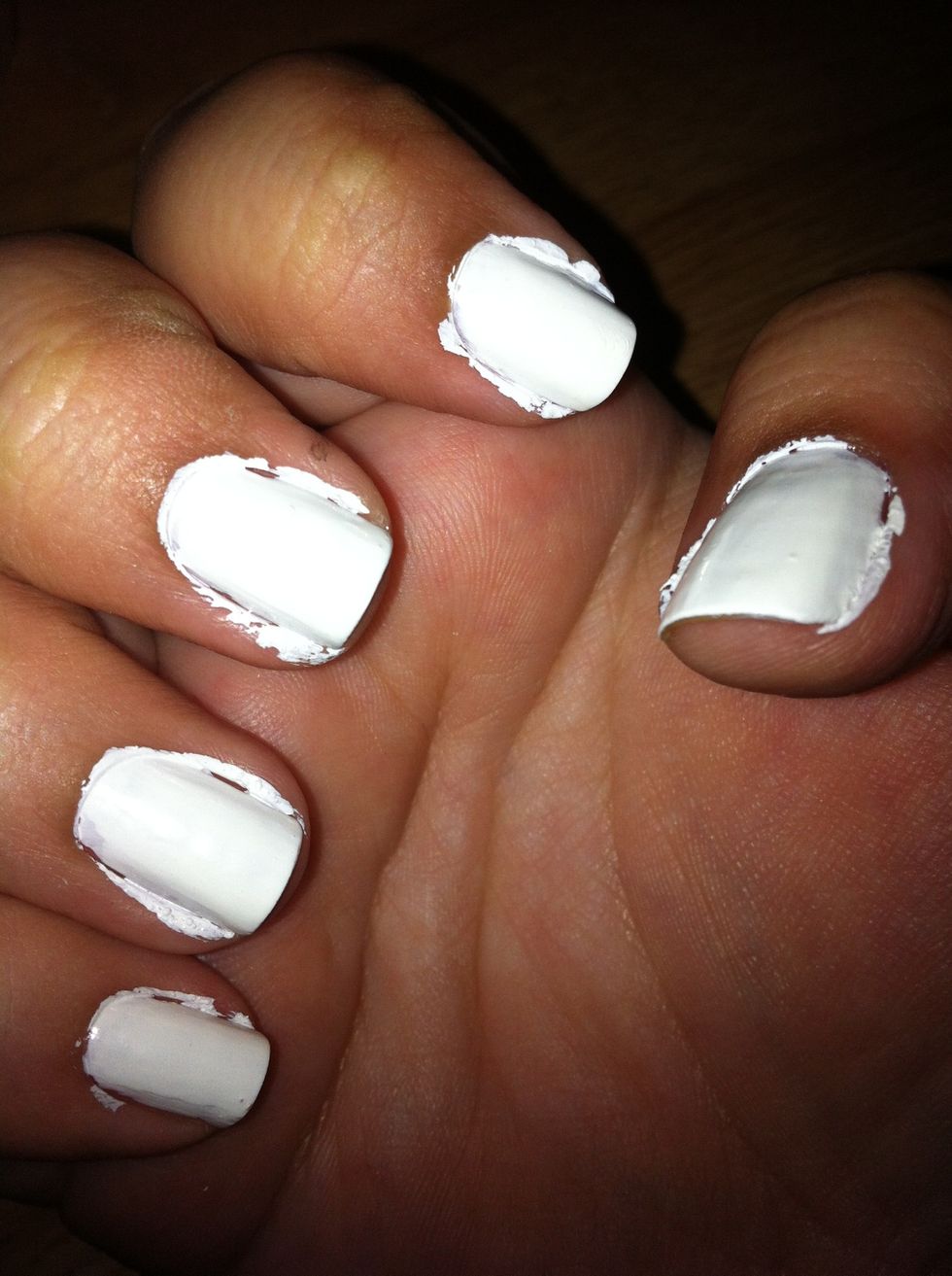 It sure looks something like this.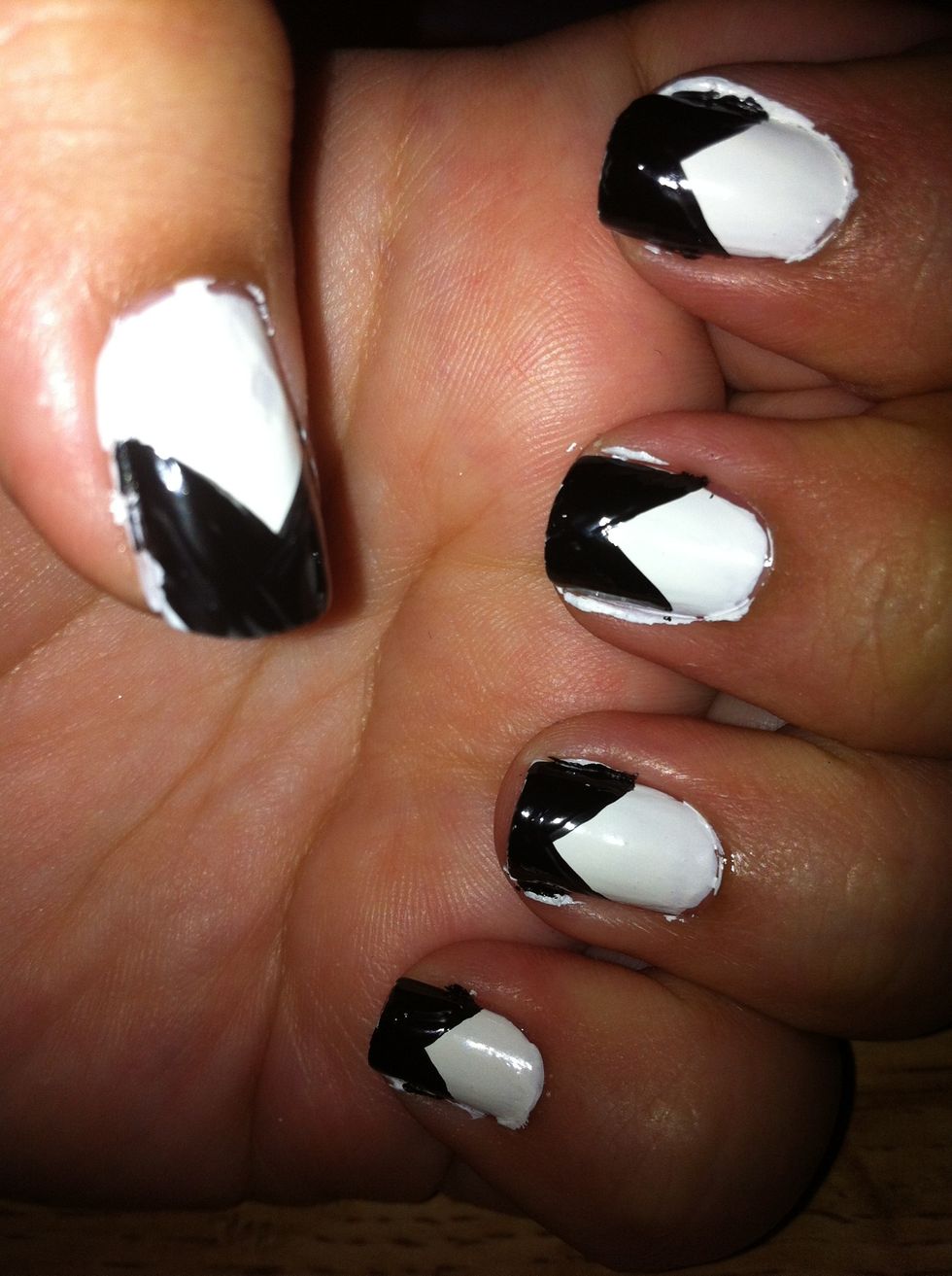 Now start out in the middle of the nail and draw a V and then just fill it in with black polish.You can do this freehand or you can use tape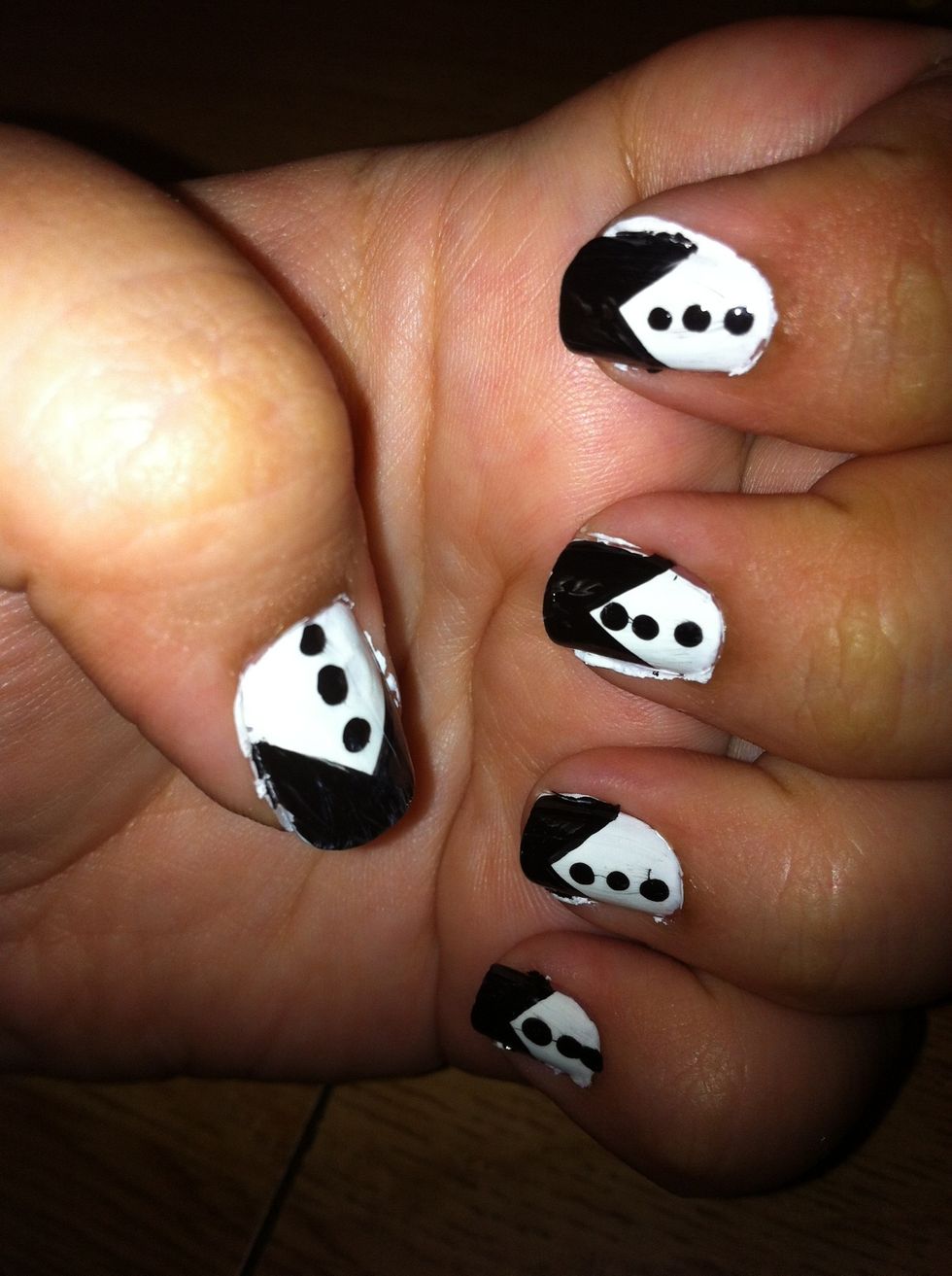 Now with a toothpick or dotting tool. Make three dots. It should look something like this. You can do two dots and a bow tie, but i just ran out of space. Now with a q-tip clear around the edges.
Base Coat
White Polish
Black Polish
Dotting Tool
Or toothpick
Top coat