OMG....so pretty!!!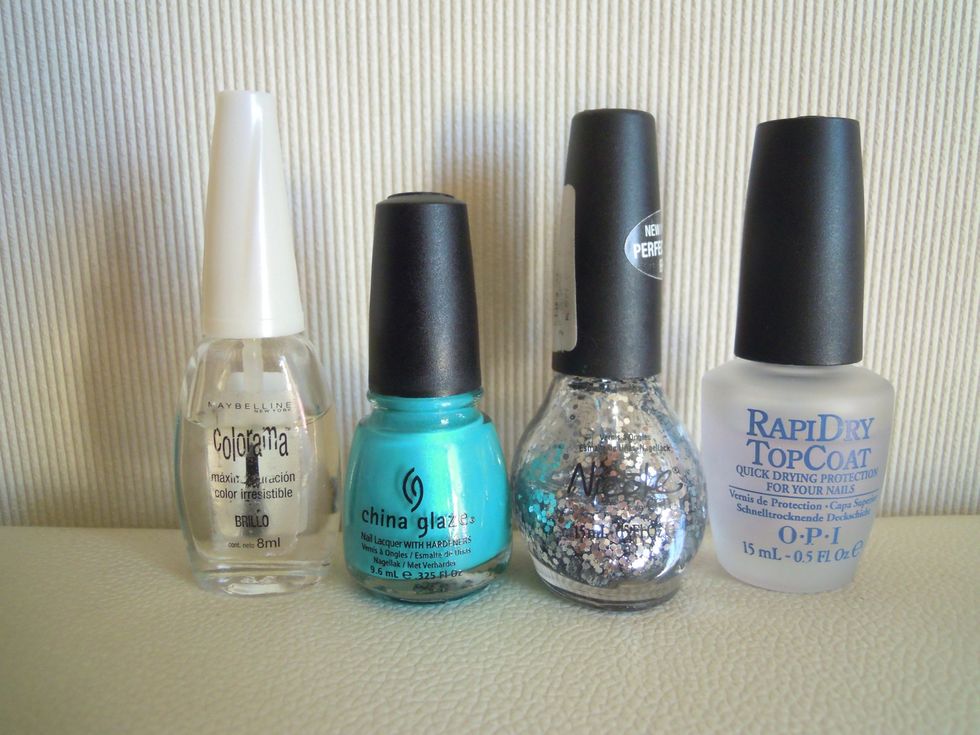 This is what you'll need. I used a base coat, turquoise nail polish (China Glaze, turned up turquoise), glitter polish (make u smile) and a rapid dry top coat.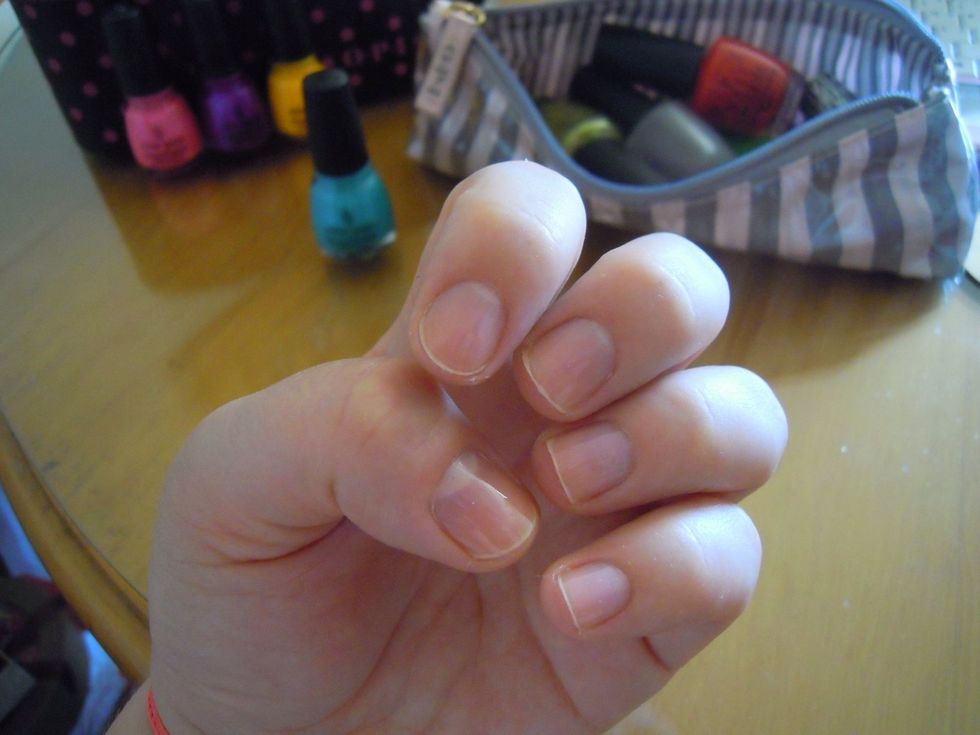 Apply base coat.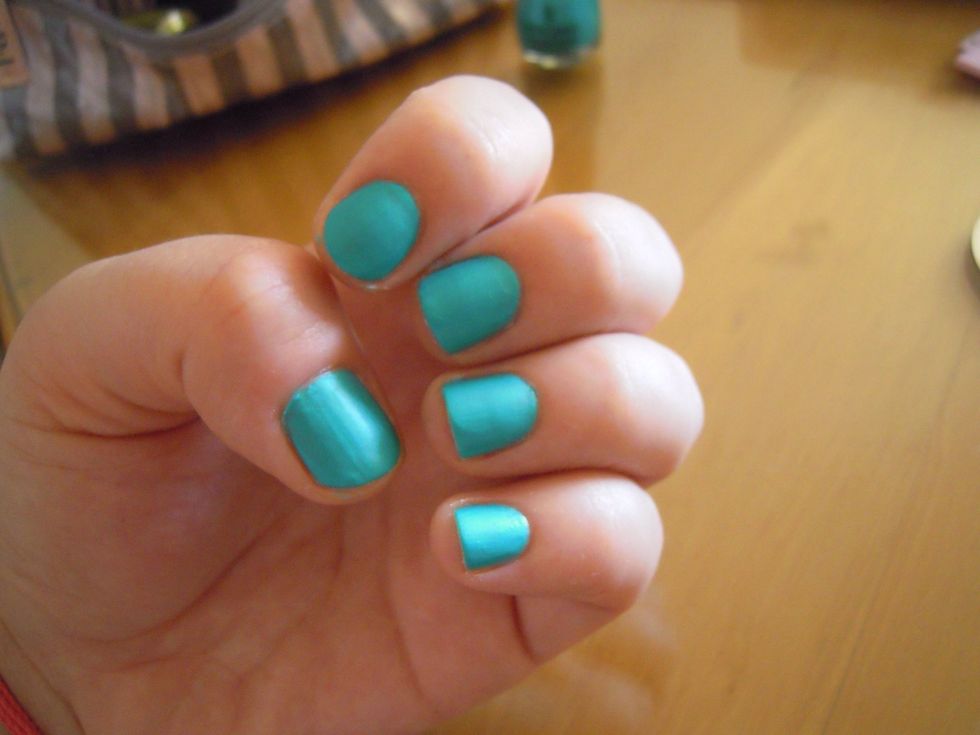 Apply two coats of turquoise nail polish. Let it dry.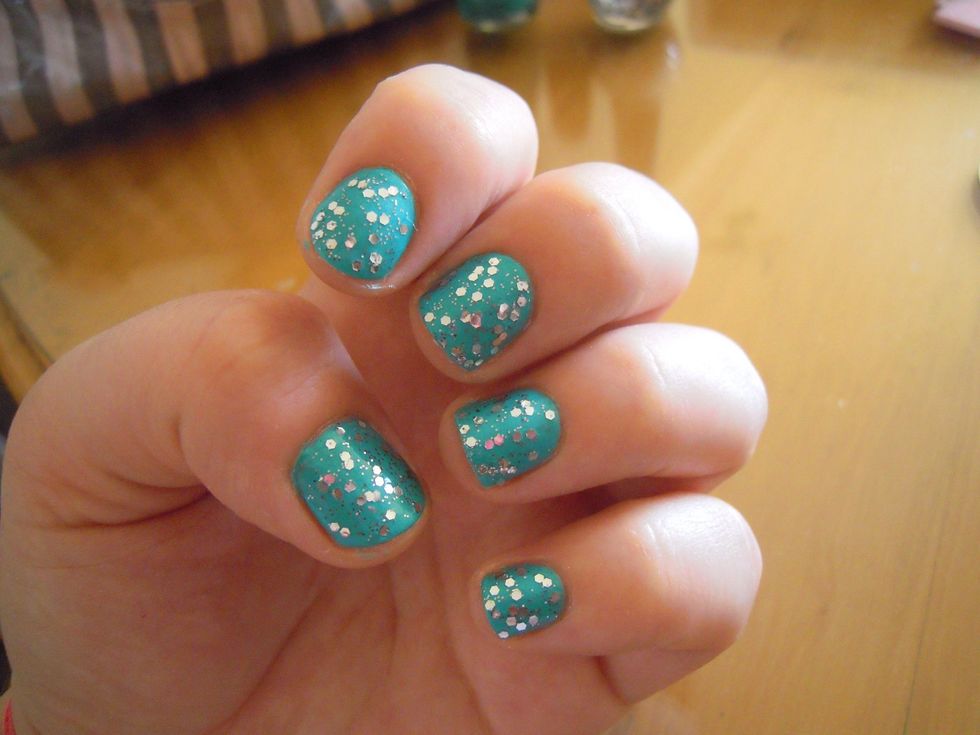 Apply one or two thin coats of glitter nail polish and finish with the top coat. Your nails will look awesome!!
Base coat
Turquoise nail polish
Silver (big) glitter nail polish
Top coat