How to turn "white on black" triple home button click
Turn "White on Black" Triple Home Button Click
479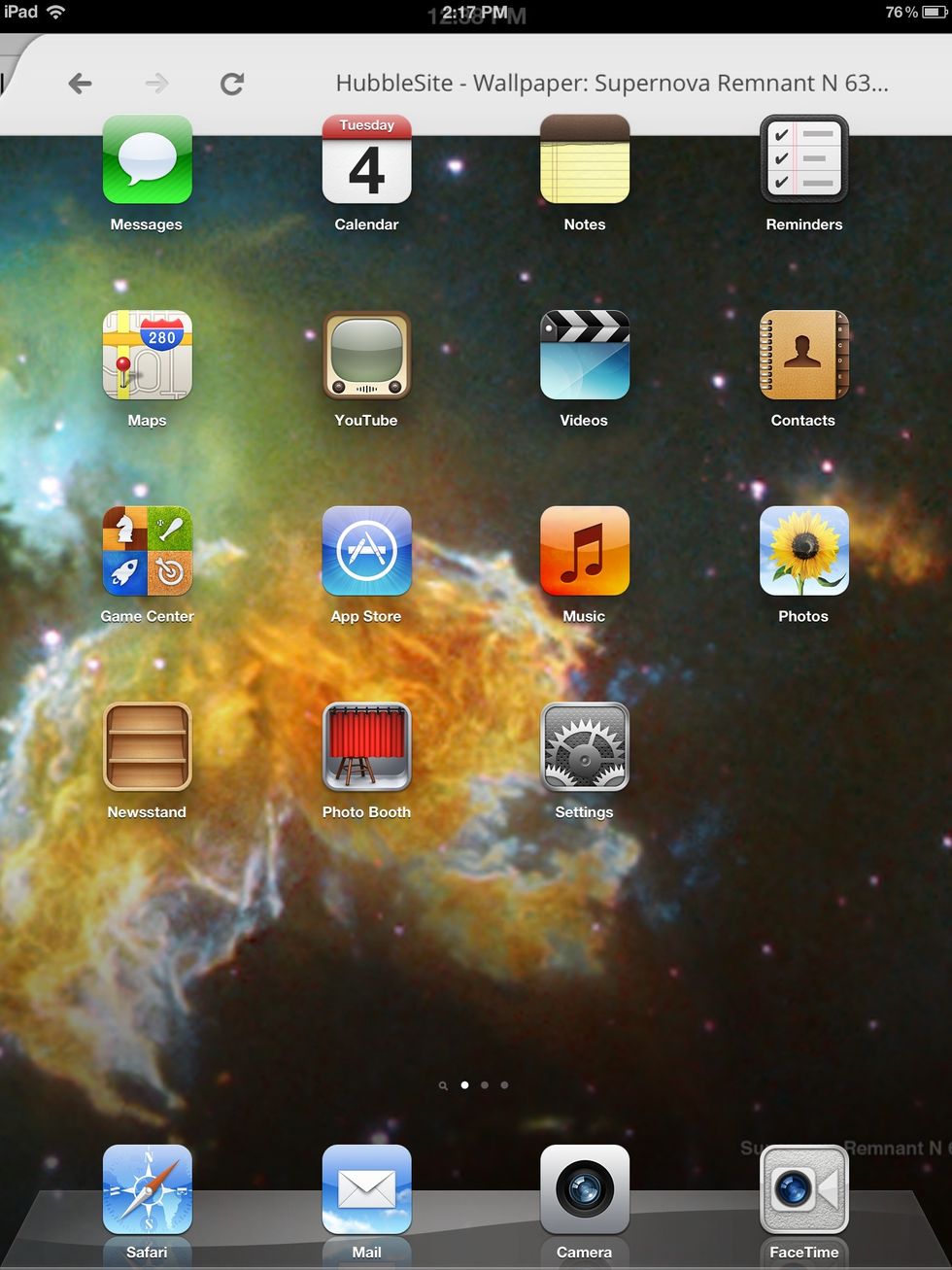 Open up the iPad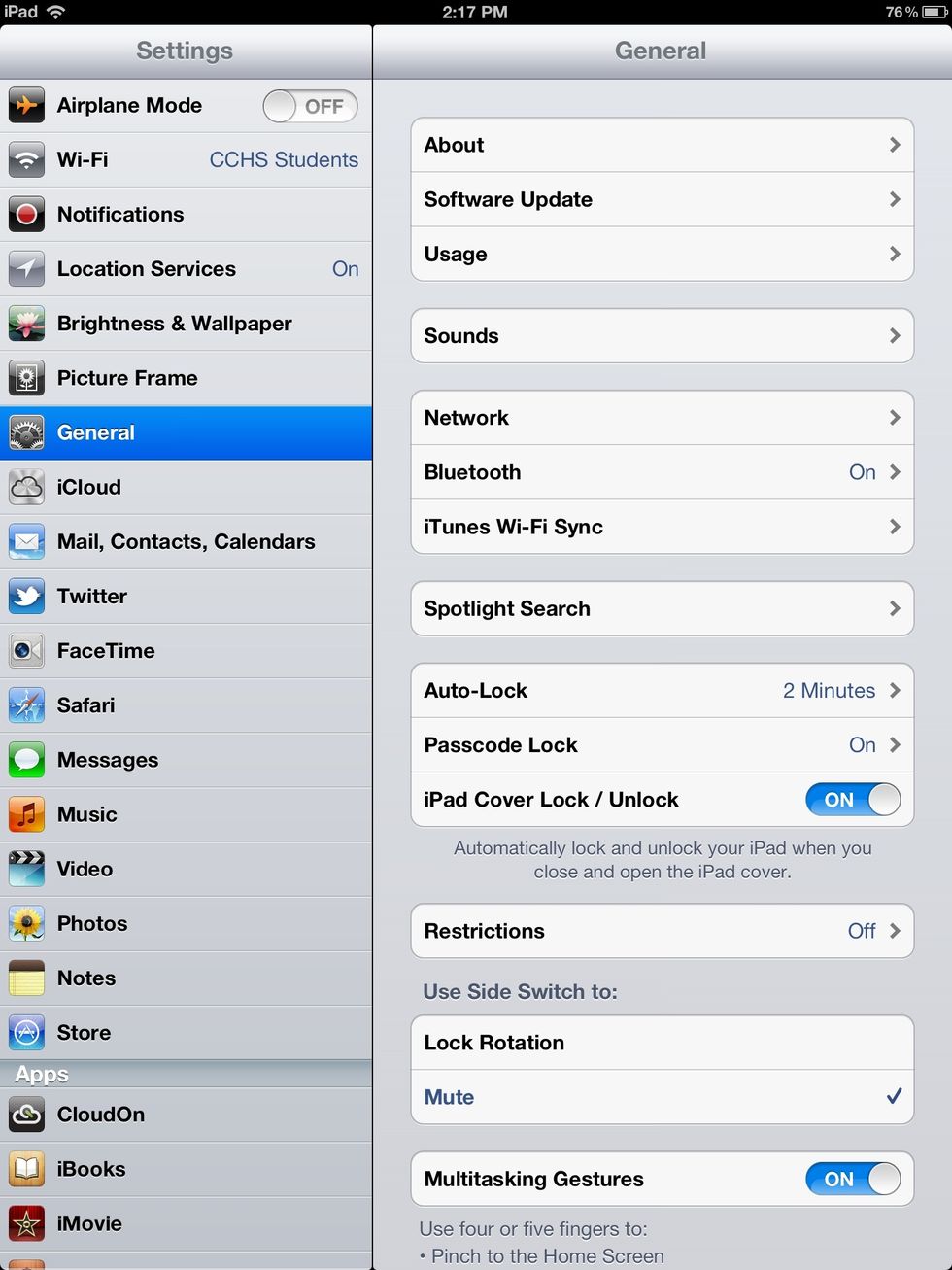 Go to general settings.
Once you get to general settings click on accessibility.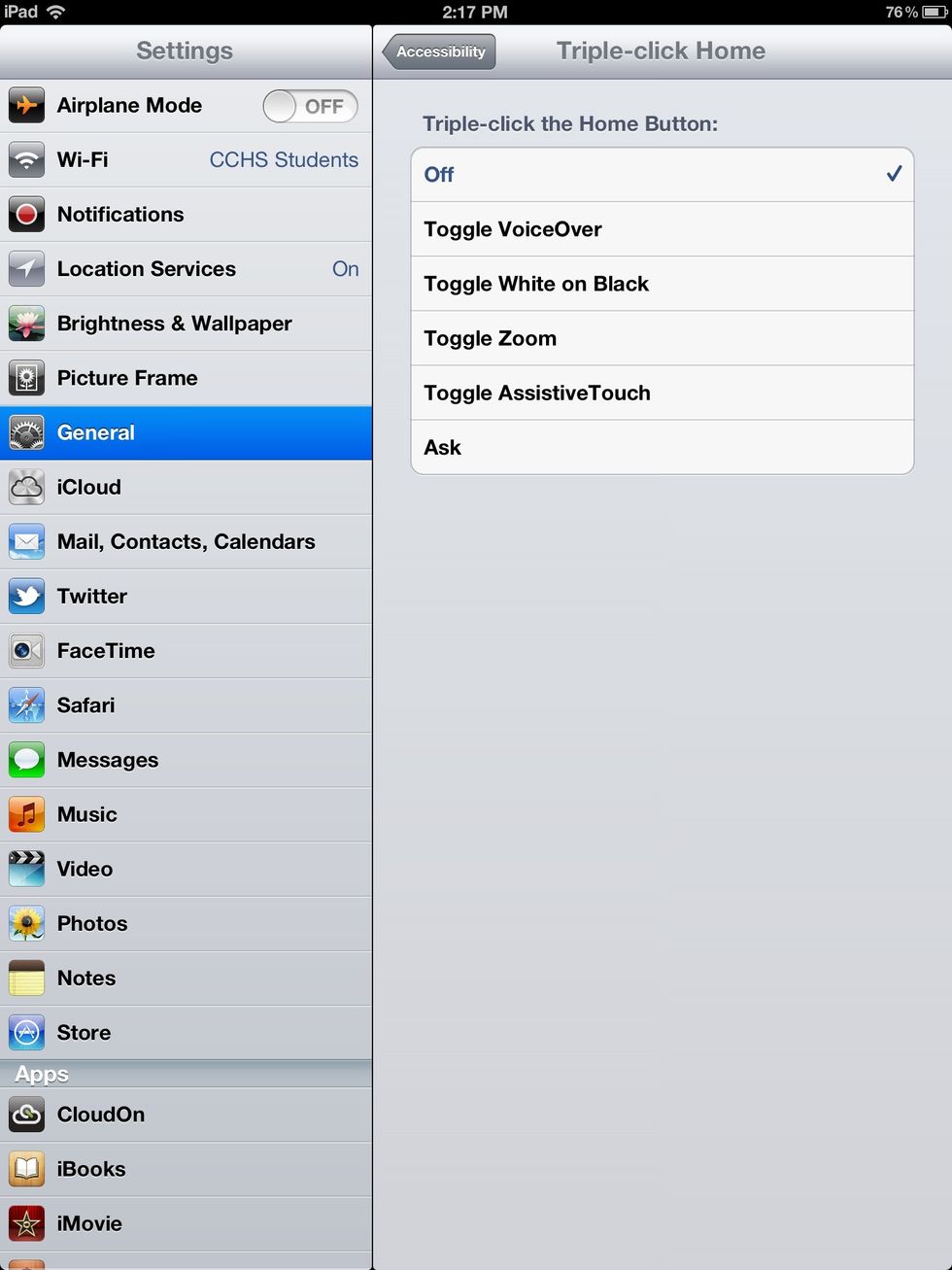 Click on triple click.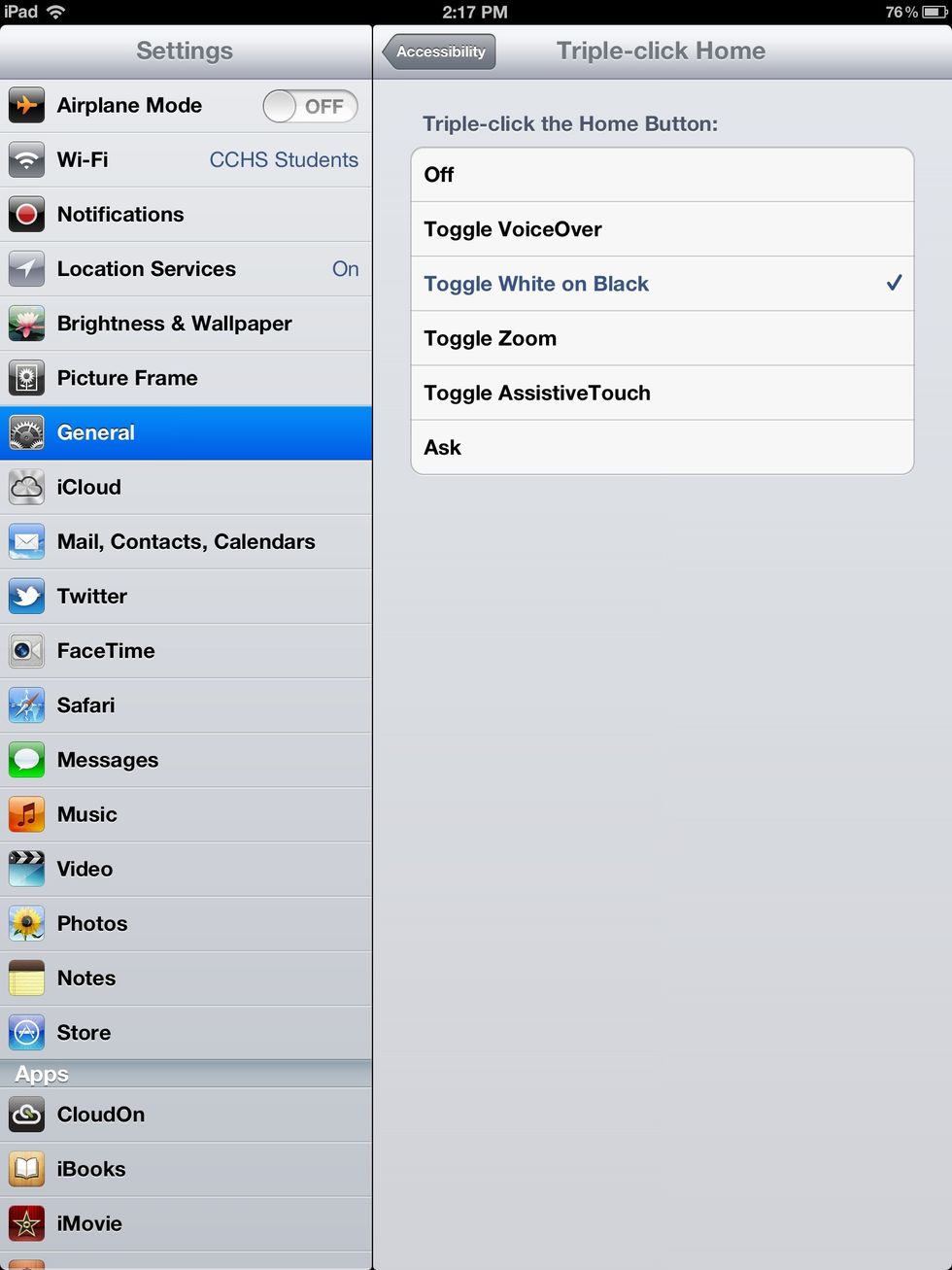 Once under triple click, it should say off or whatever you have on at the moment. Click on the "white on black" option. Make sure it has the check next to it.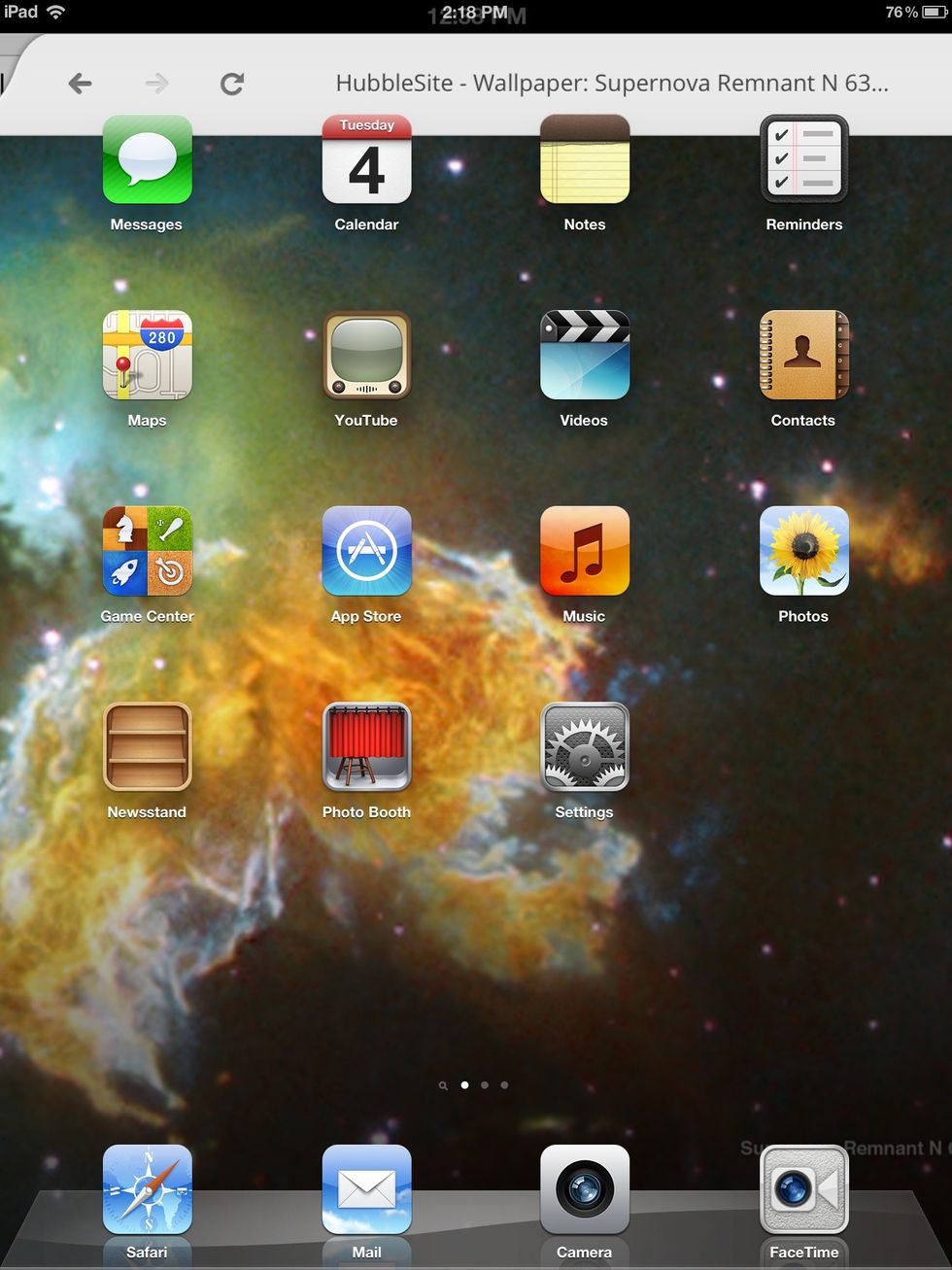 Then click the home button to go to the main screen.
Then rapidly click the home button 3 times. The screen will turn to white on black mode. To go back to normal just rapidly click it 3 more times.