Turn Off Stock Widget in Your Notification Center
7
The notification center can be shown when you drag down from the top of the screen. This guide will show you how to turn off the sometimes annoying stock widget.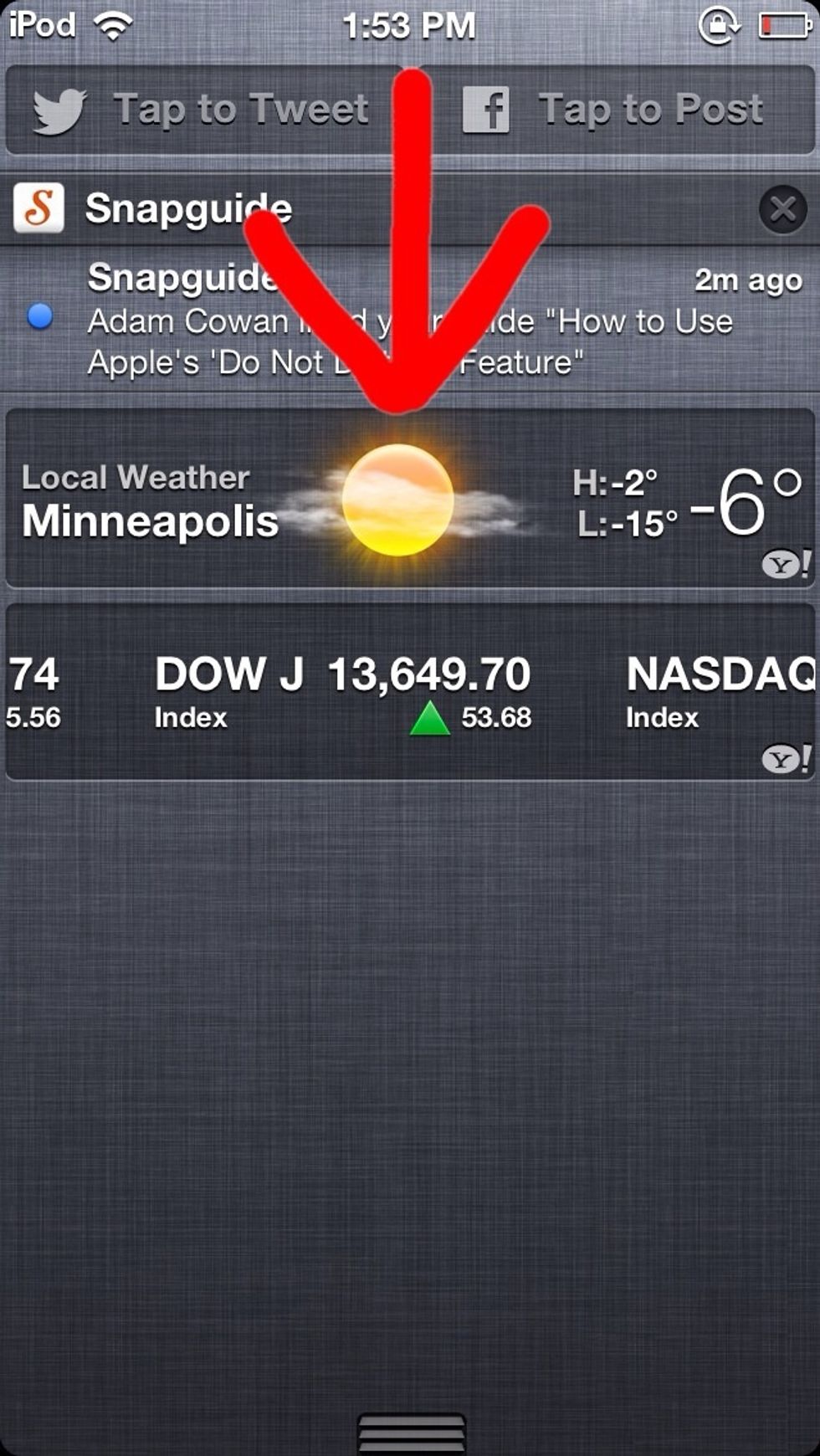 To access notification center swipe down from the top of your screen. (Follow the direction of the arrow). You will see the stock market widget which I hate.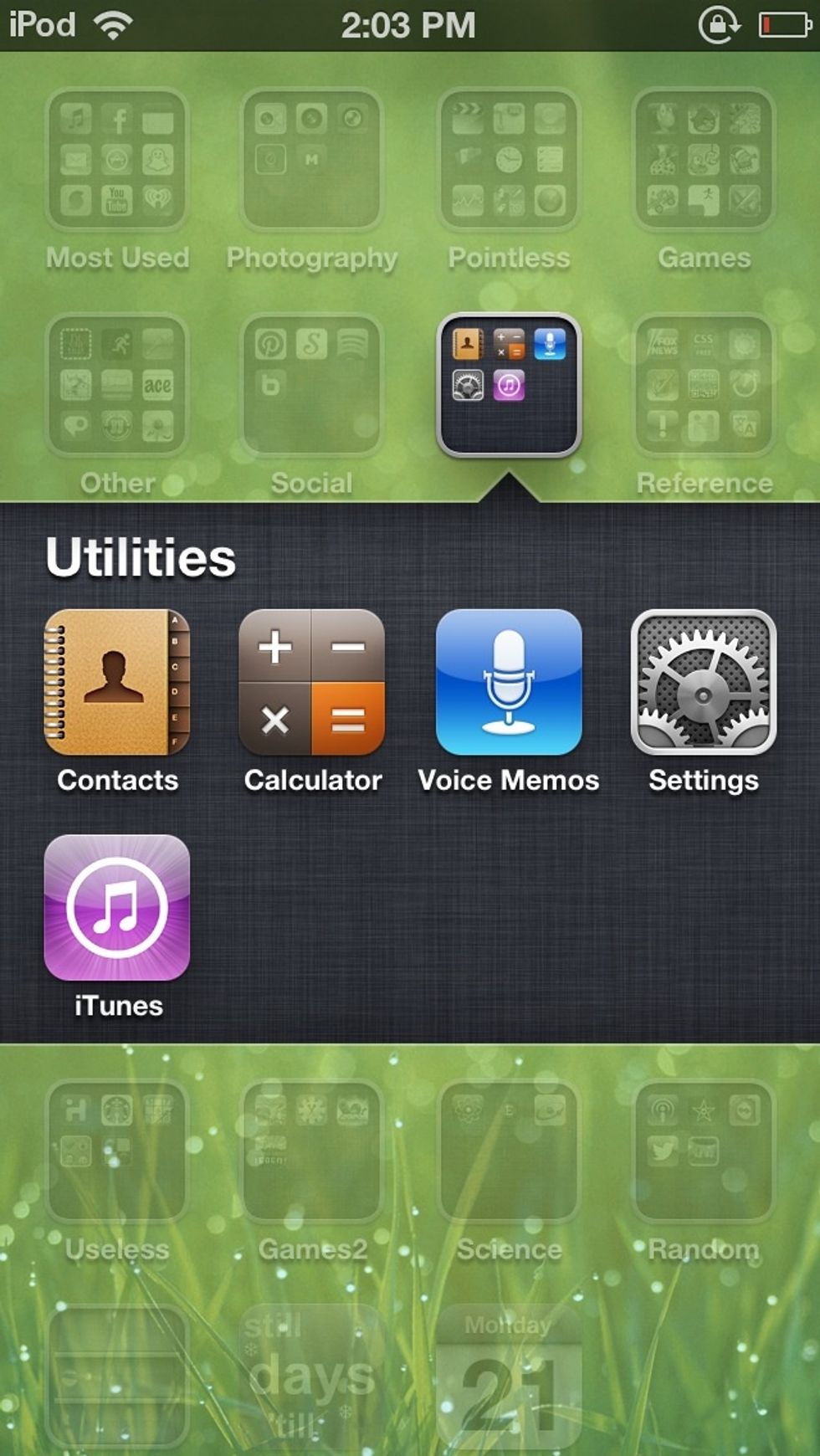 To remove it first go into your settings.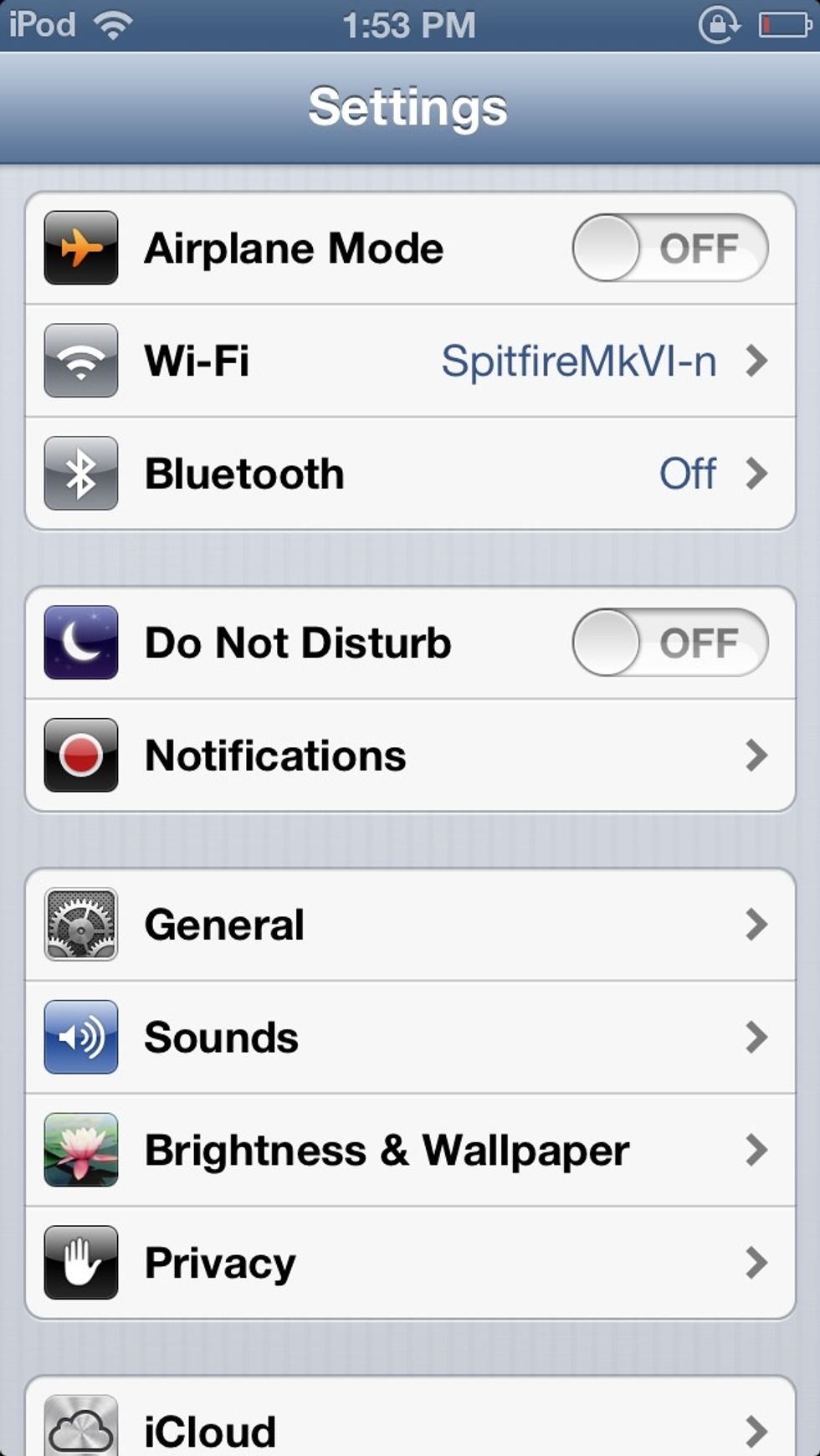 Go into the notifications.
Scroll around till you find 'Stock Widget'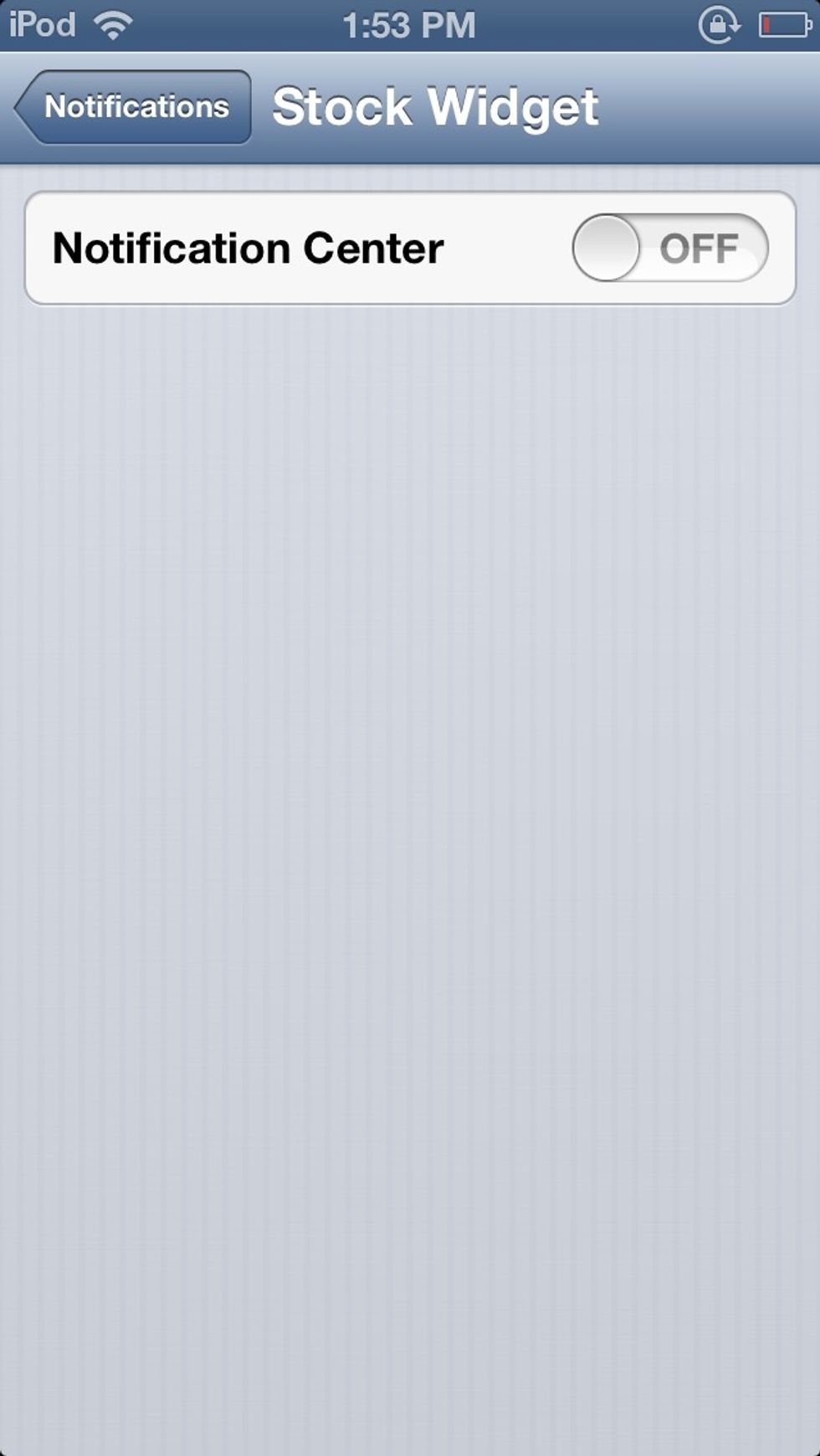 Change notification center from on to off.
Voila. No widget in your notification center!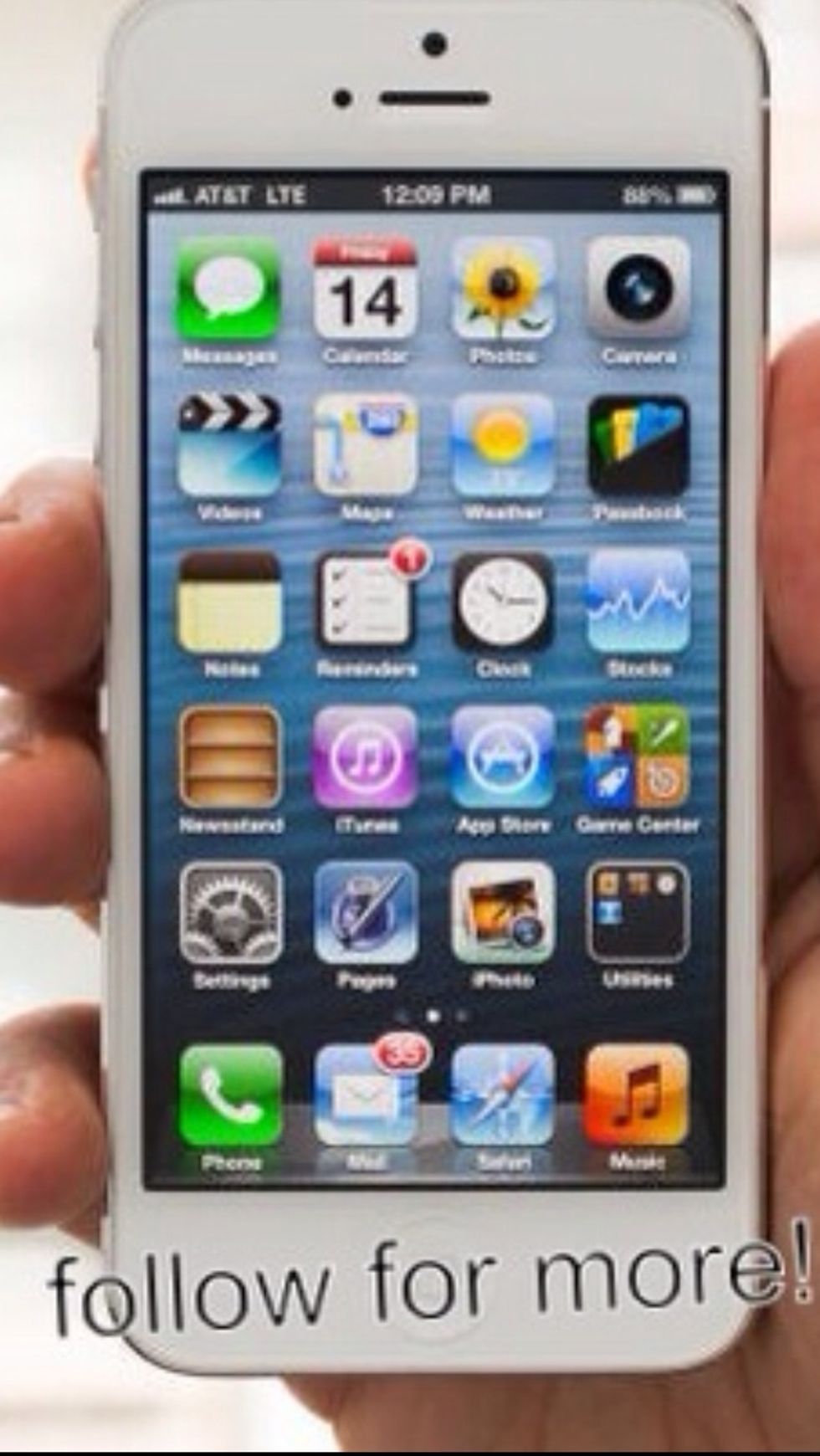 Follow me for more!
The creator of this guide has not included tools