Doria (ドリア in japanese ) is an Italian rice dish gain it's popularity in Japan and france. It's baked cheese rice.
15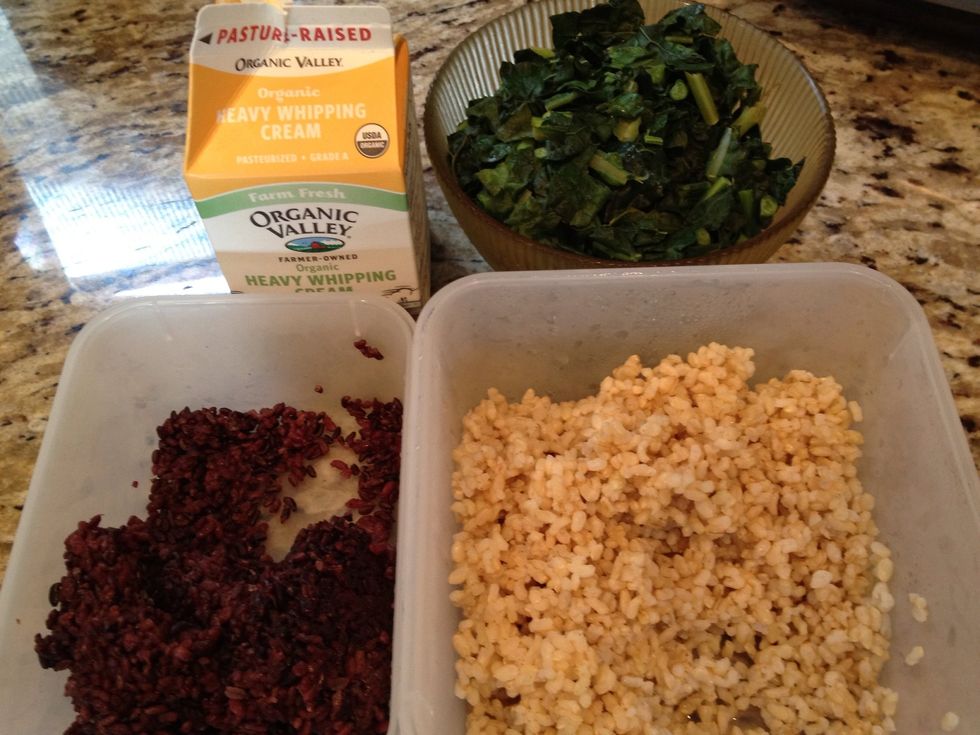 Gather leftover rice and heavy cream. In this case, I happens to have brown and black rice.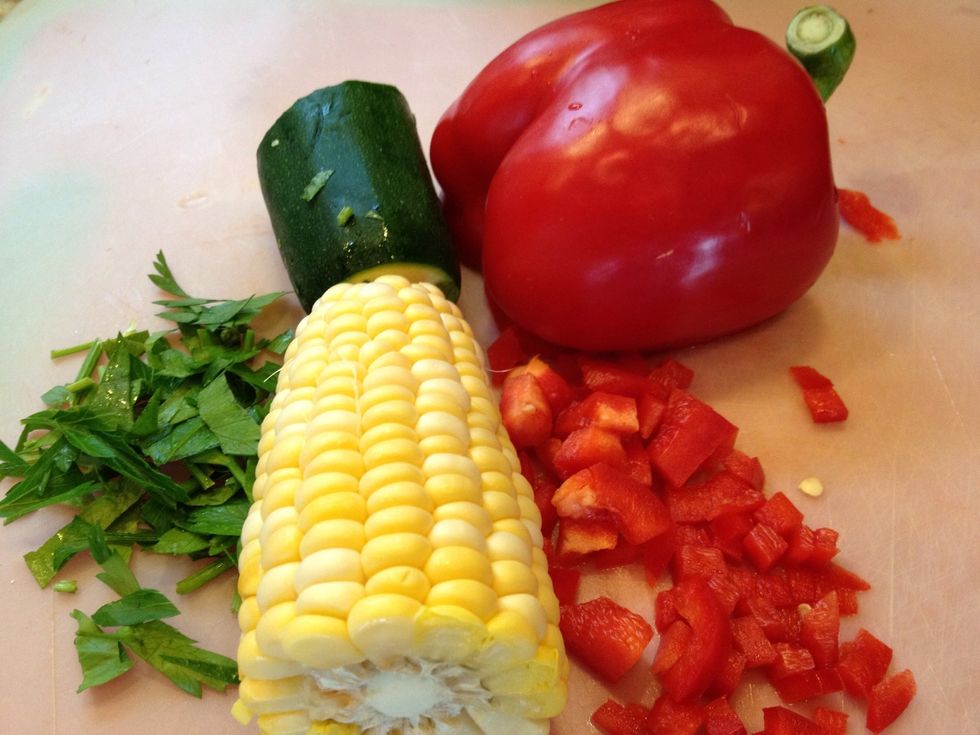 Gather left over vegetables. Such as parsly, corn, and zucchini.
This is an efficient way to make Doria, no baking needed, just cook everything using one sauté pan. And this recipe is rather light without butter.
Heat up the pan and cook the frozen shrimp and pea for about 5 minutes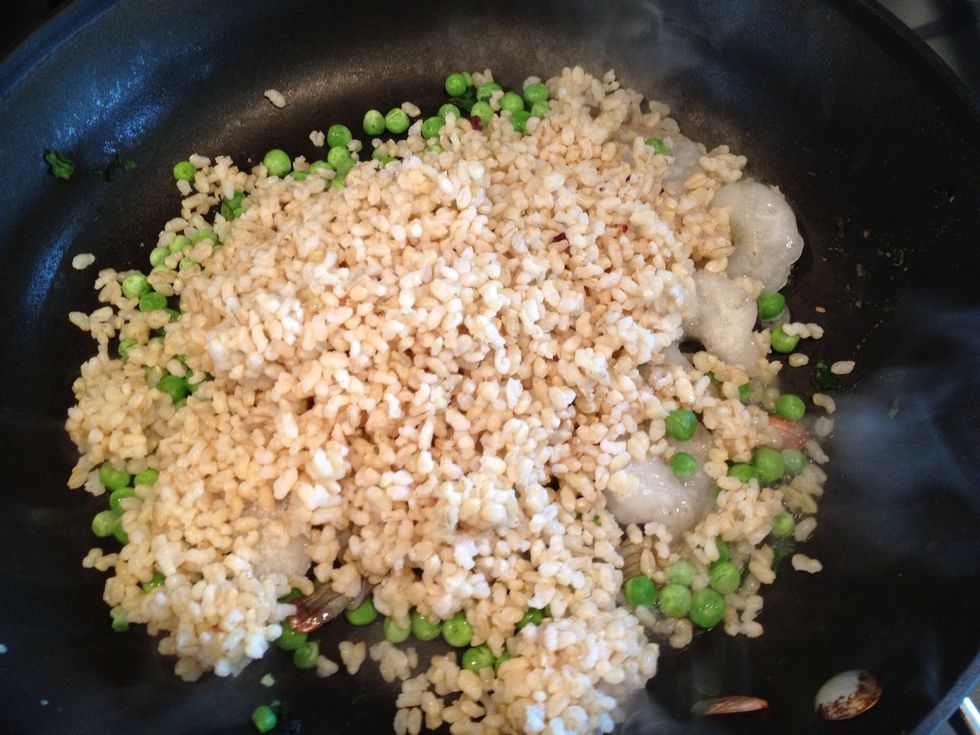 Add rice and cool for another 3 minutes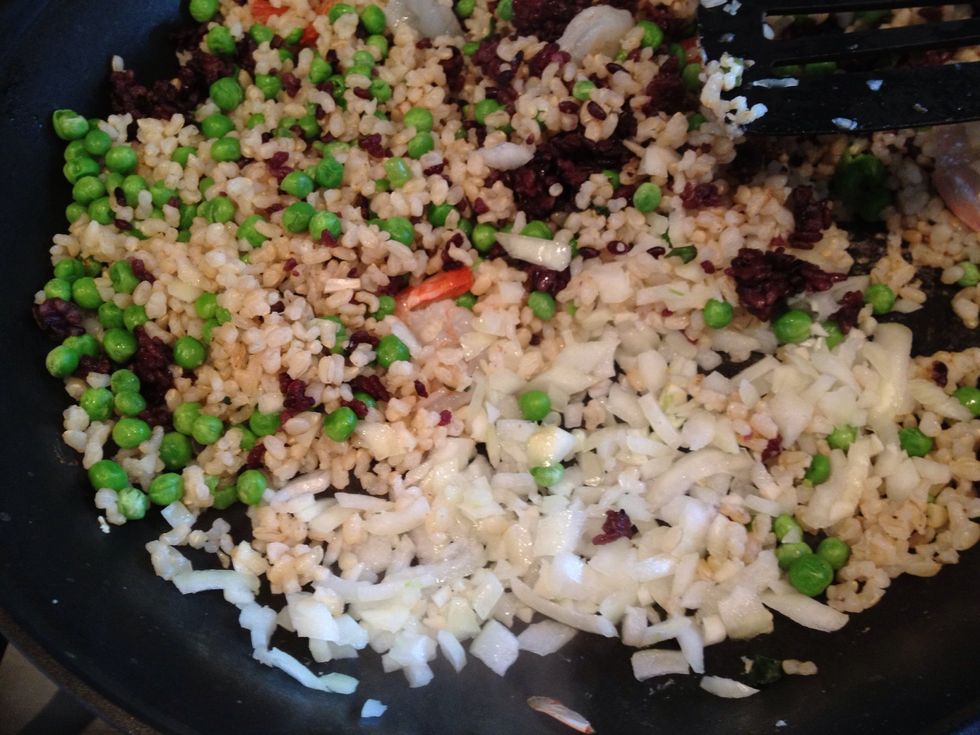 Sautéed chopped onion until cooked.
Add kale or any leafy greens and sauté for another minute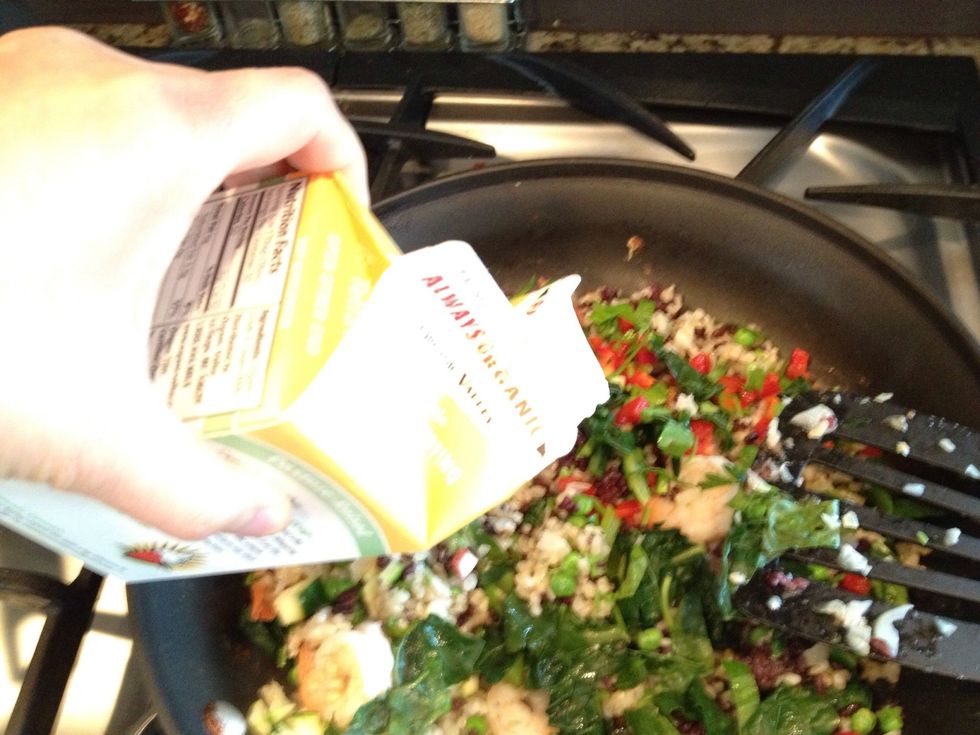 Add cream or milk to "tender" the rice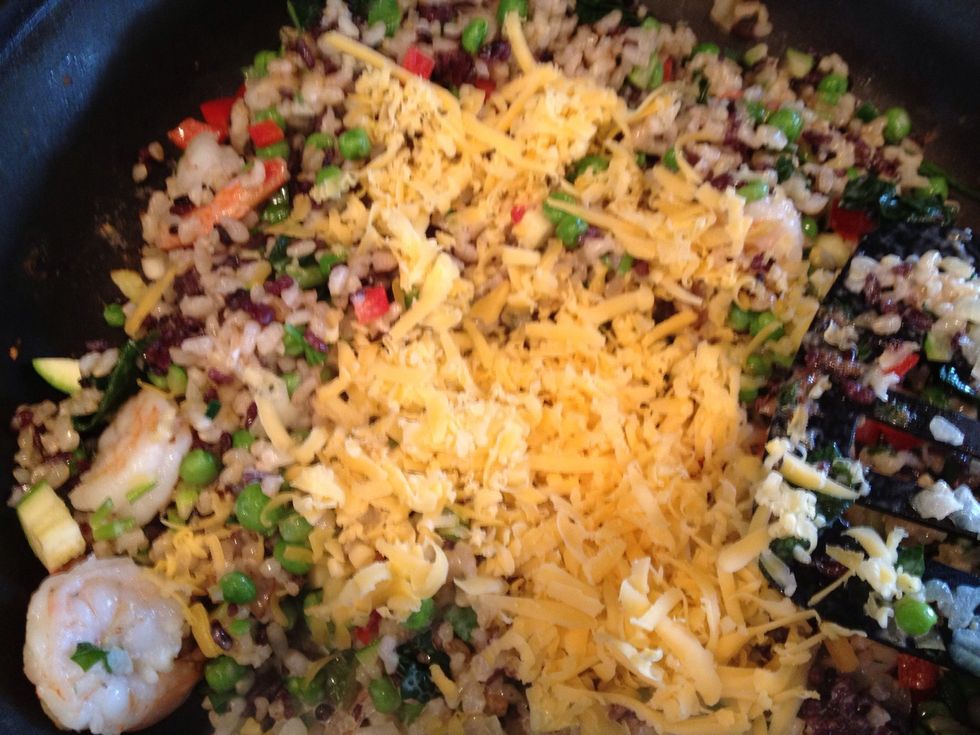 Add grated chees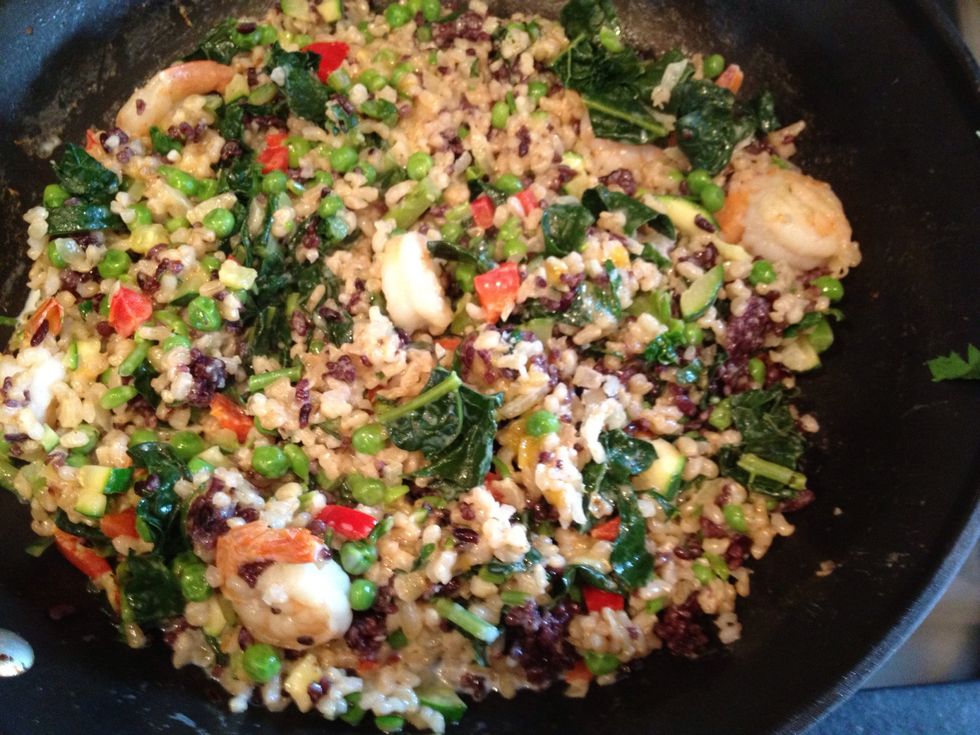 Cook until cheese blended well with the rice
Beautifully flavored creamy rice
2.0c Rice
1.0bnch Kale
1/3c Heavy cream
1/4c Parsely
1/2c Leftover vegetables
1/2c Frozen peas
1.0c Onion
1/3 Milk (optional)
Cookingdolls Fusion Chef
Cooking helps me focus on the things that really matter life: you are what you eat. Visit my photo blog - http://cookingdolls.tumblr.com/