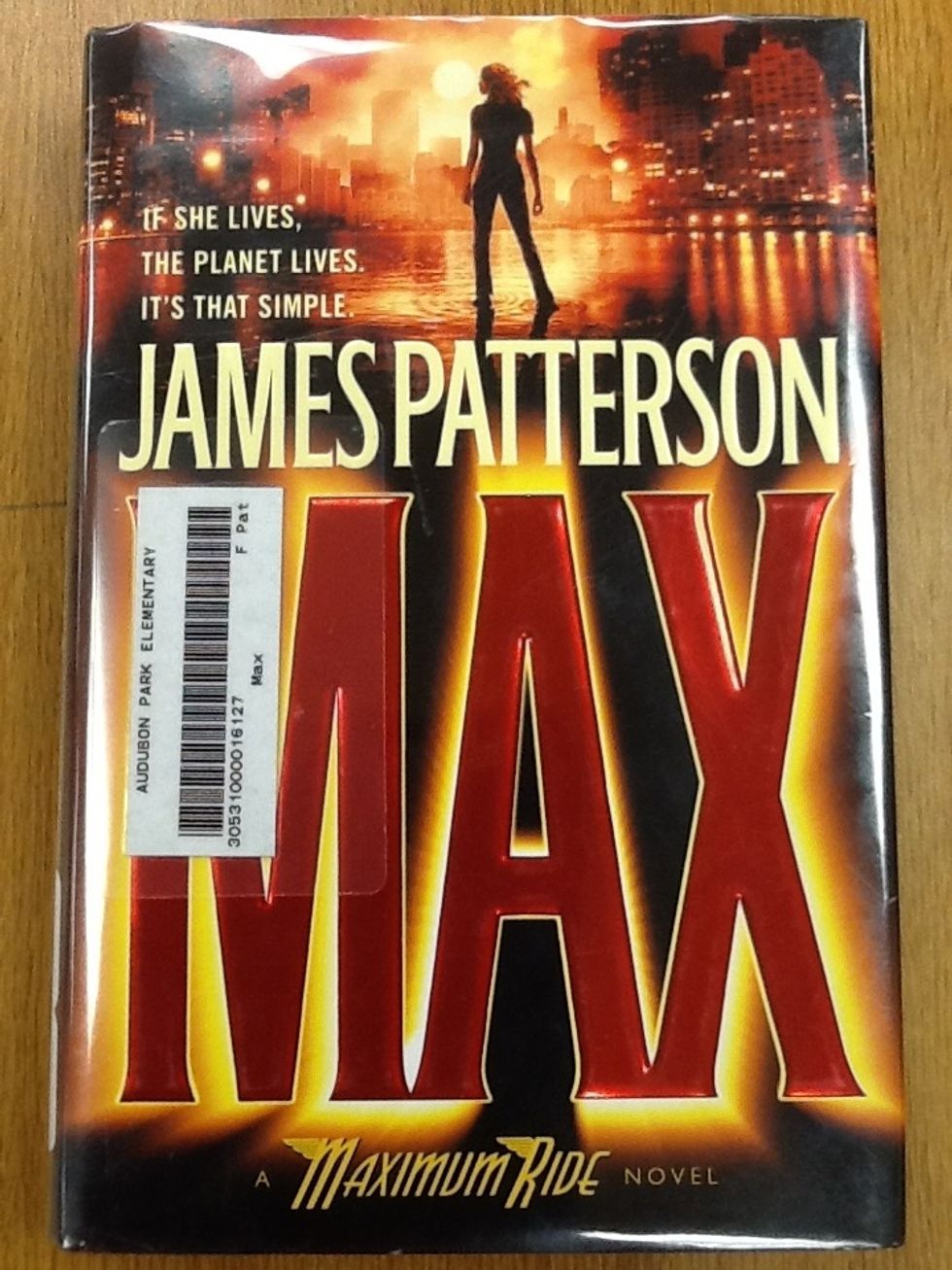 First, get your book that you want to turn in.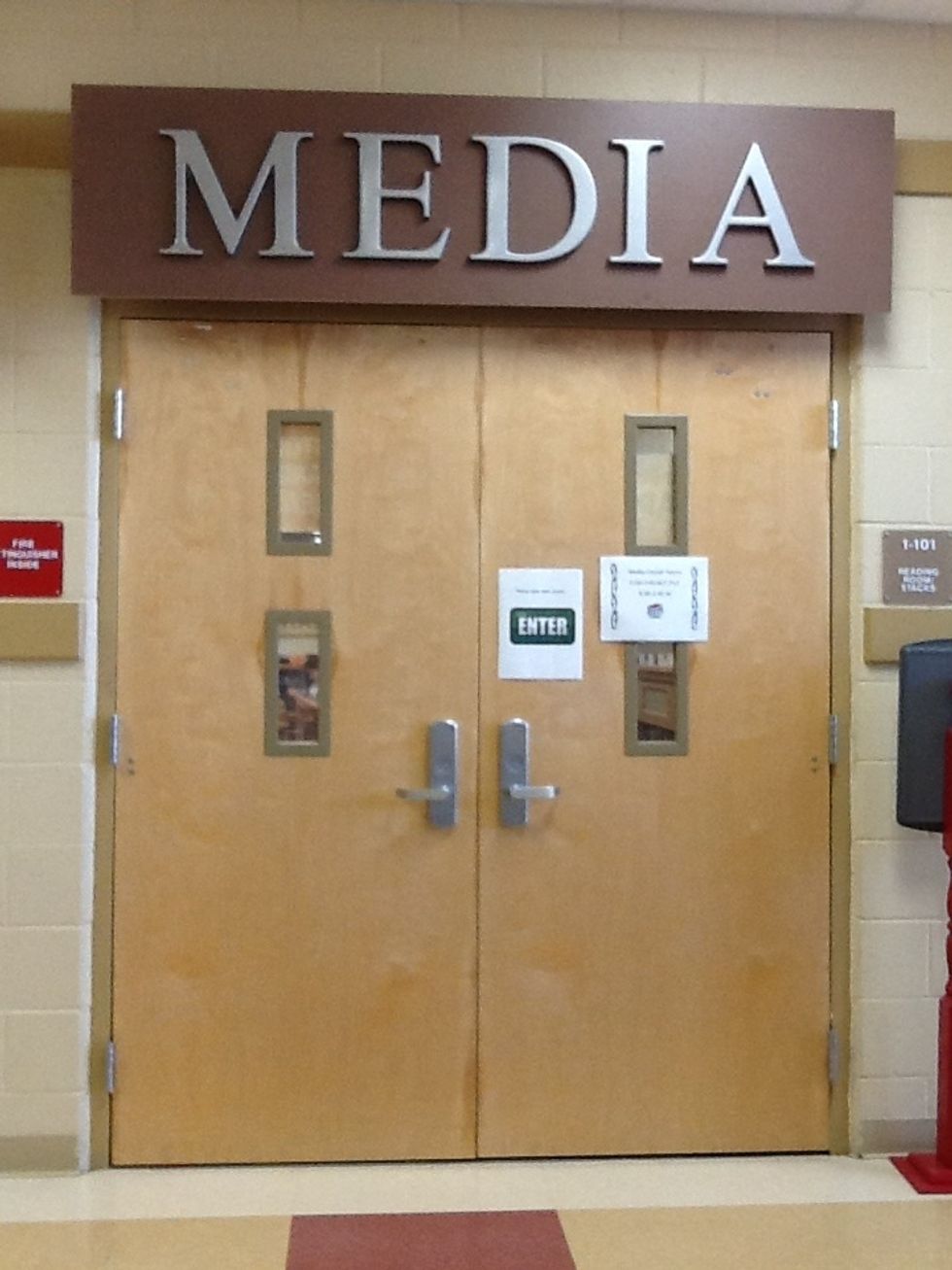 Next, go to the front door of the Media Center.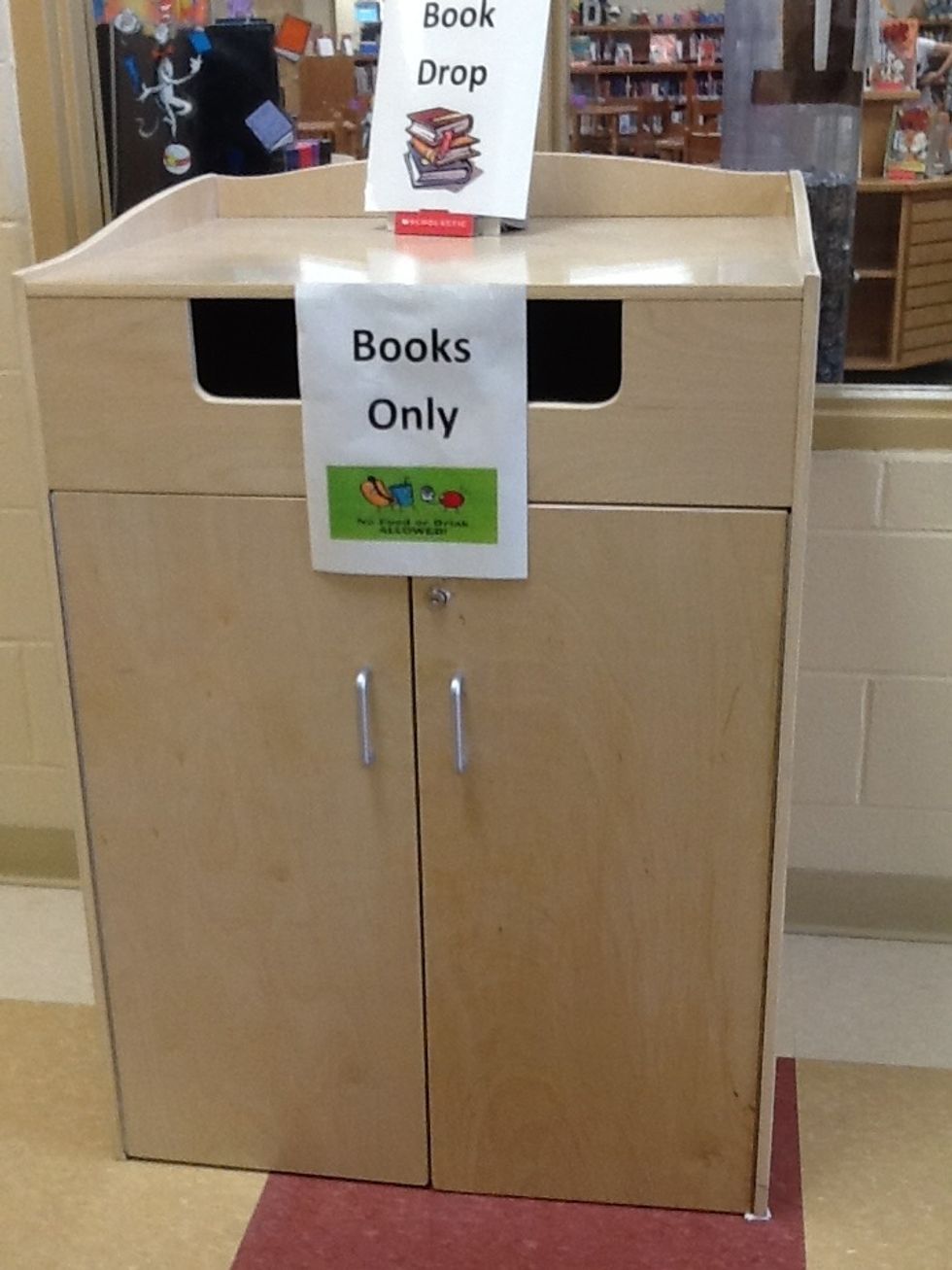 After that, find the book drop that is next to the door. It has two signs on it that says Book Drop and Books Only.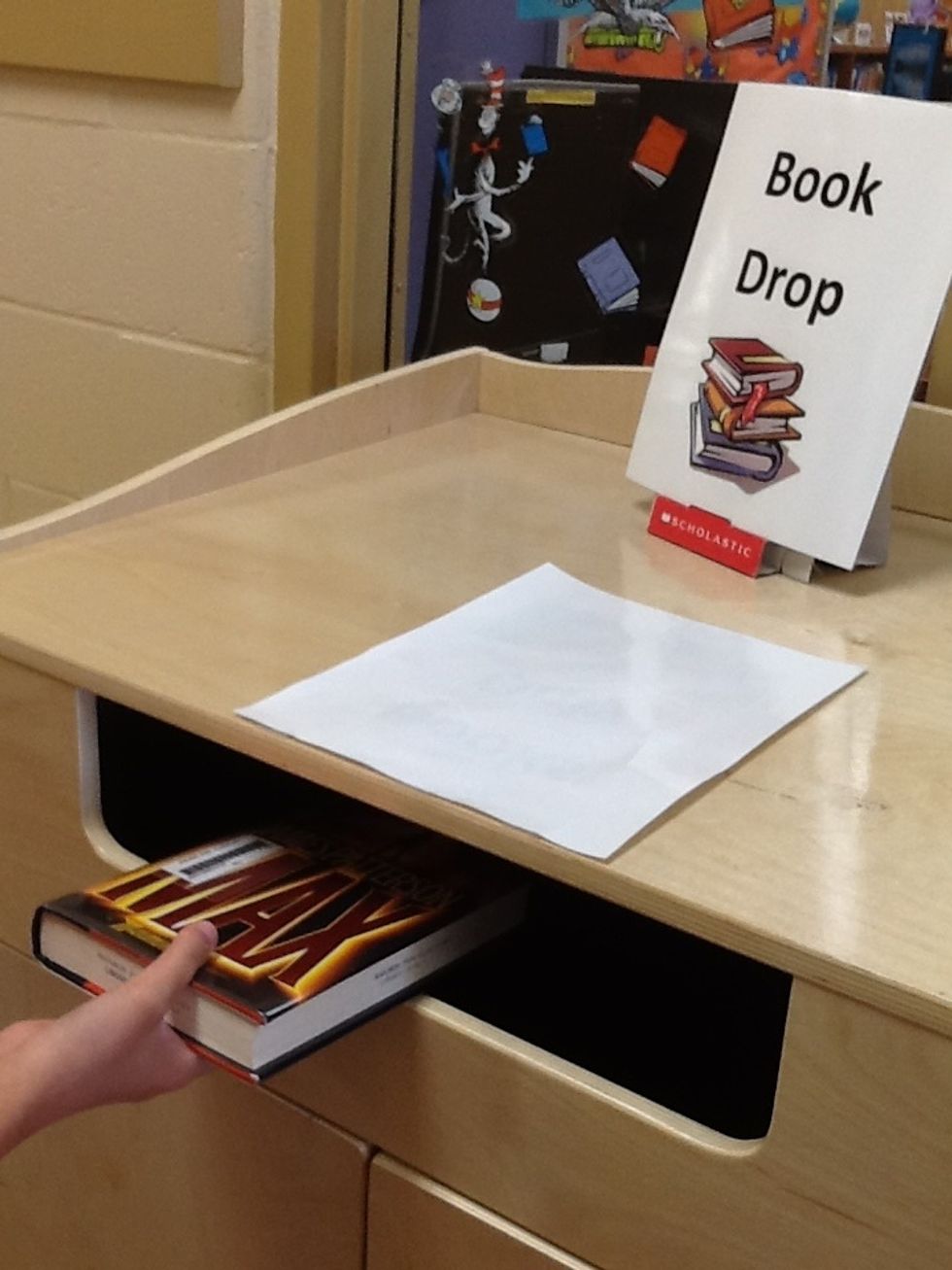 Finally, slide the book in the book drop and you can go back to your home room.
Now you know how to turn in a book and you won't have to ask anyone how to do it.