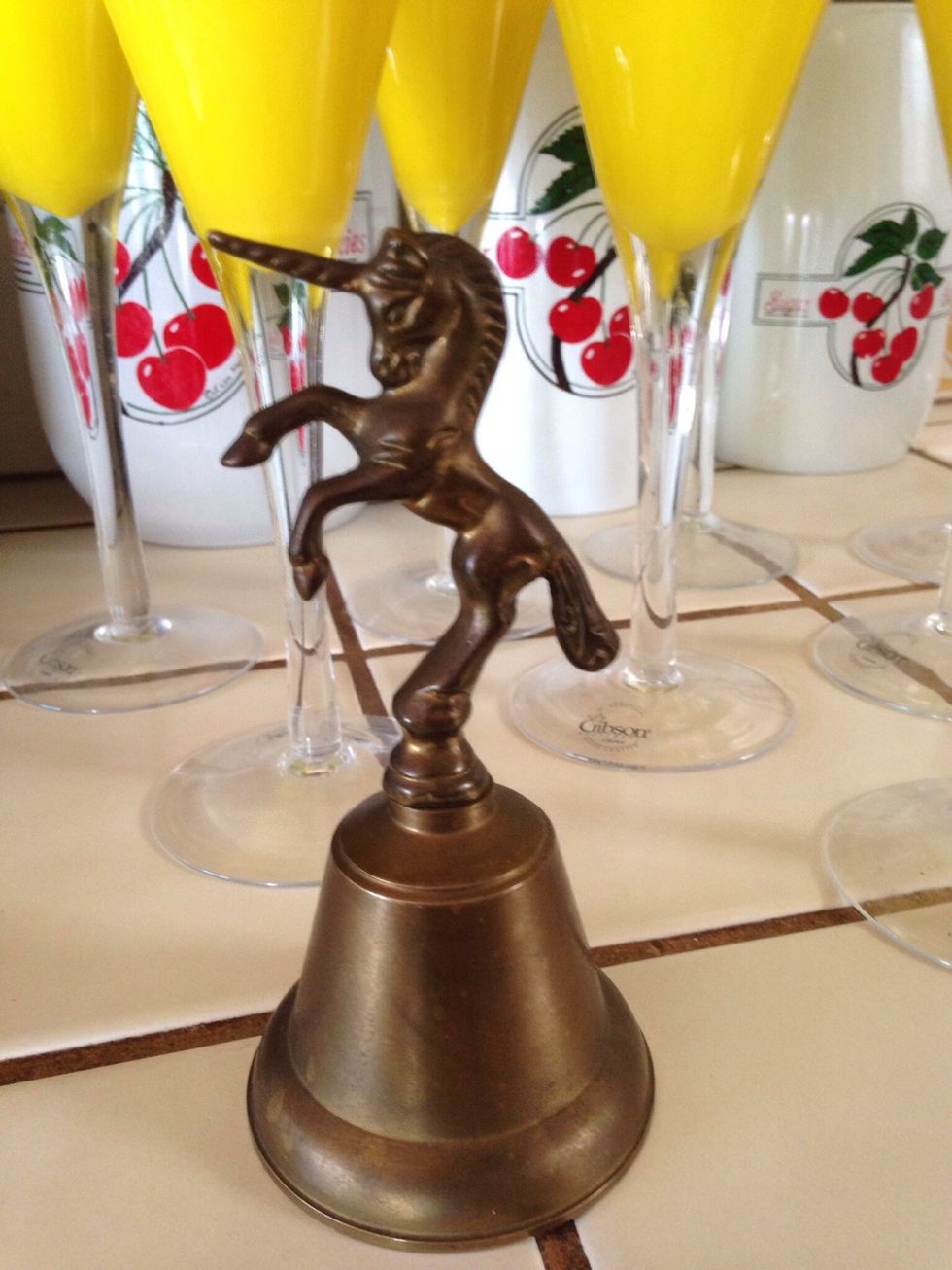 This brass piece was quite dirty with age. First step, use brass cleaner to shine it up. (I neglected to take a photo of this step)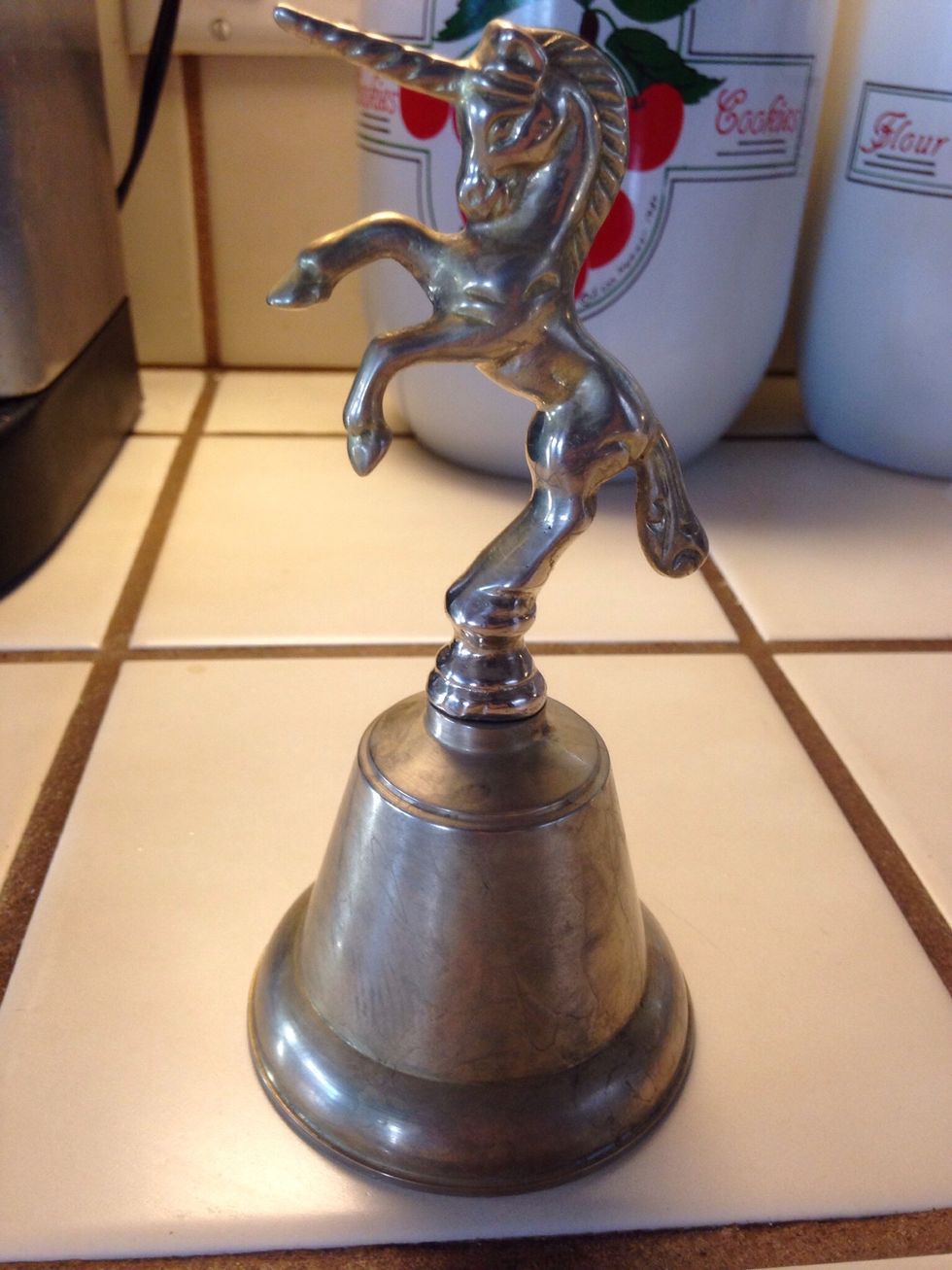 Much better!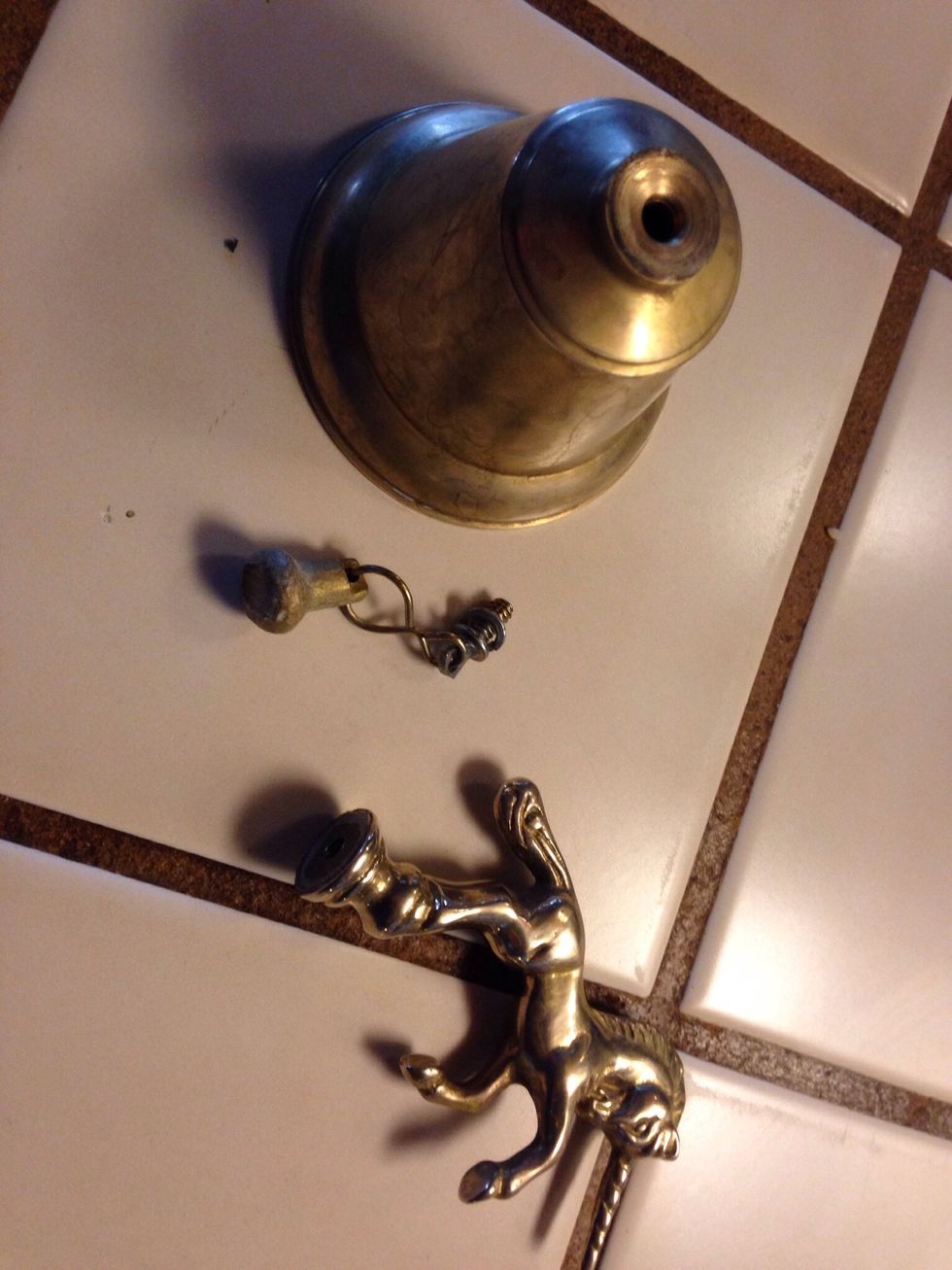 Take apart any extra pieces attached.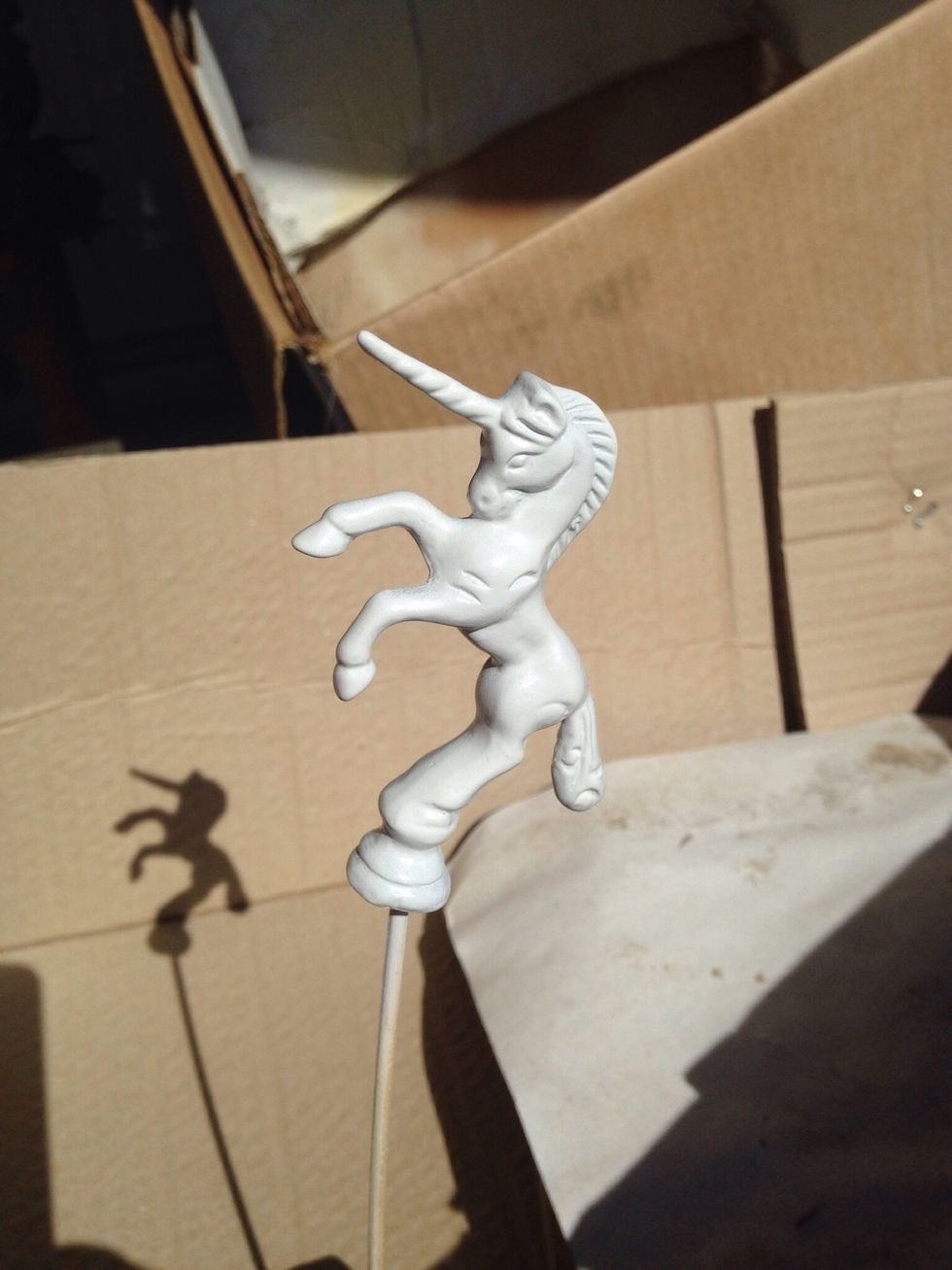 I used spray paint to paint the unicorn white. Spray 2-3 coats, letting dry throughly between coats.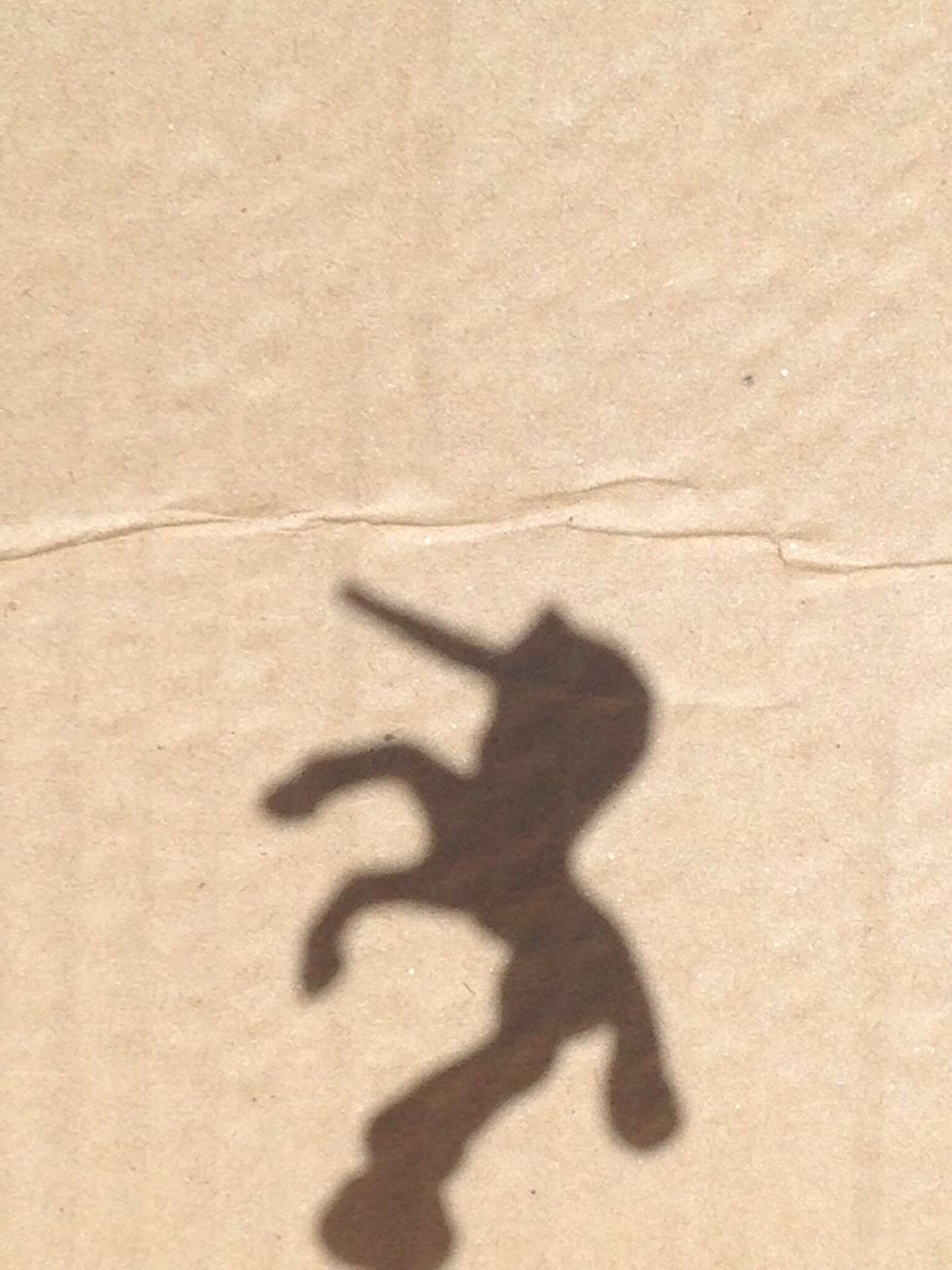 I spy the shadow of a unicorn!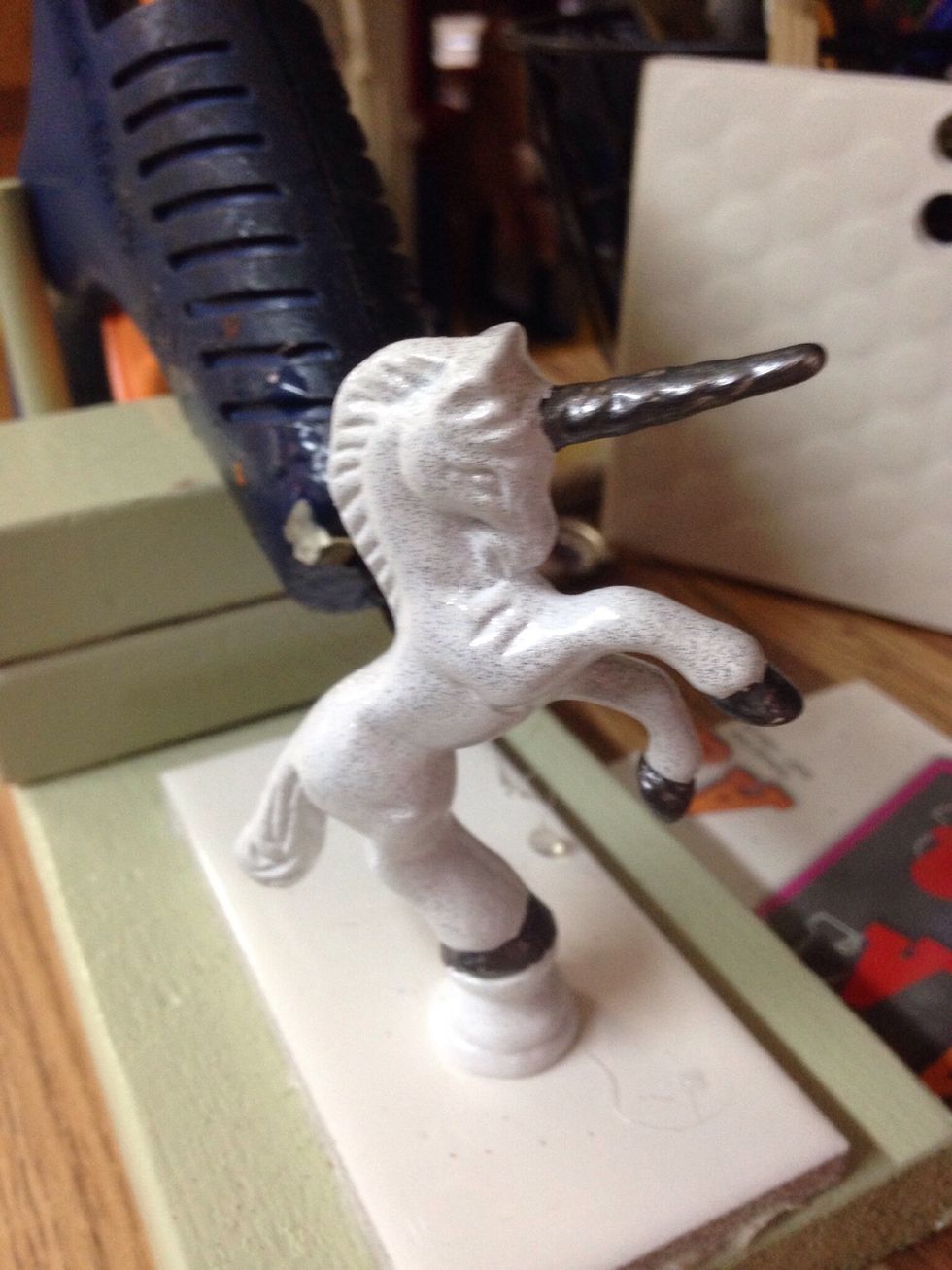 I used silver acrylic paint to paint the hoofs and horn, and then I added a top coat of spray glitter.
The bell, I spray painted with 2-3 coats purple, letting dry completely between coats. Ready to gift to a special little girl!
Brass bell' or decorative brass piece
Spray paint in desired colors
Acrylic paint for detail work
Paint brush for detail work