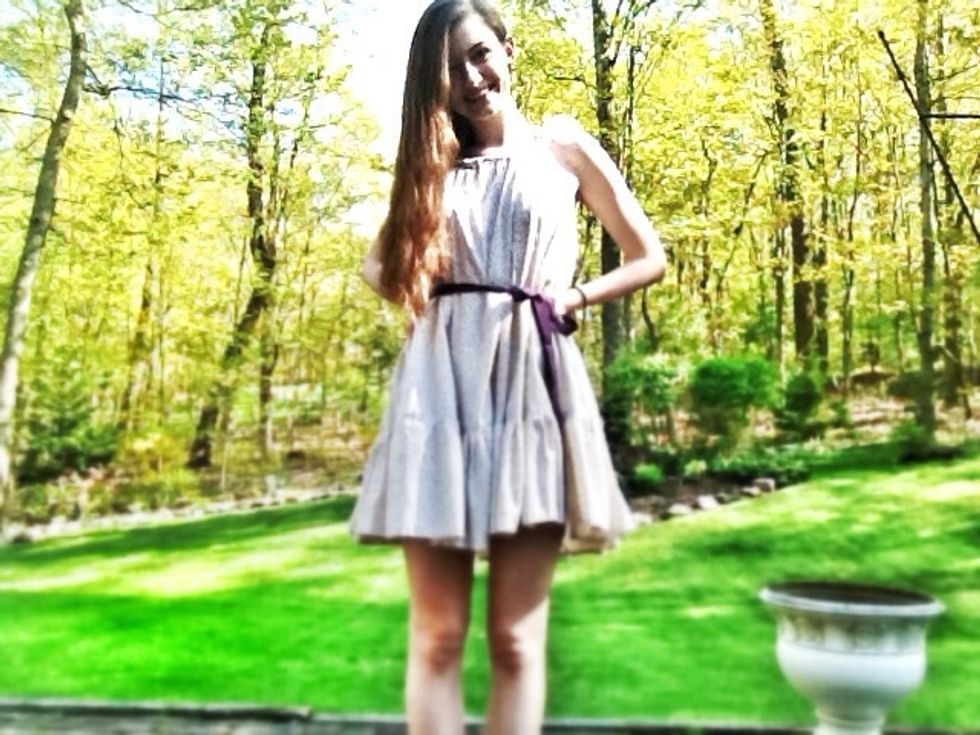 From a skirt to a dress! (First time sewing ever)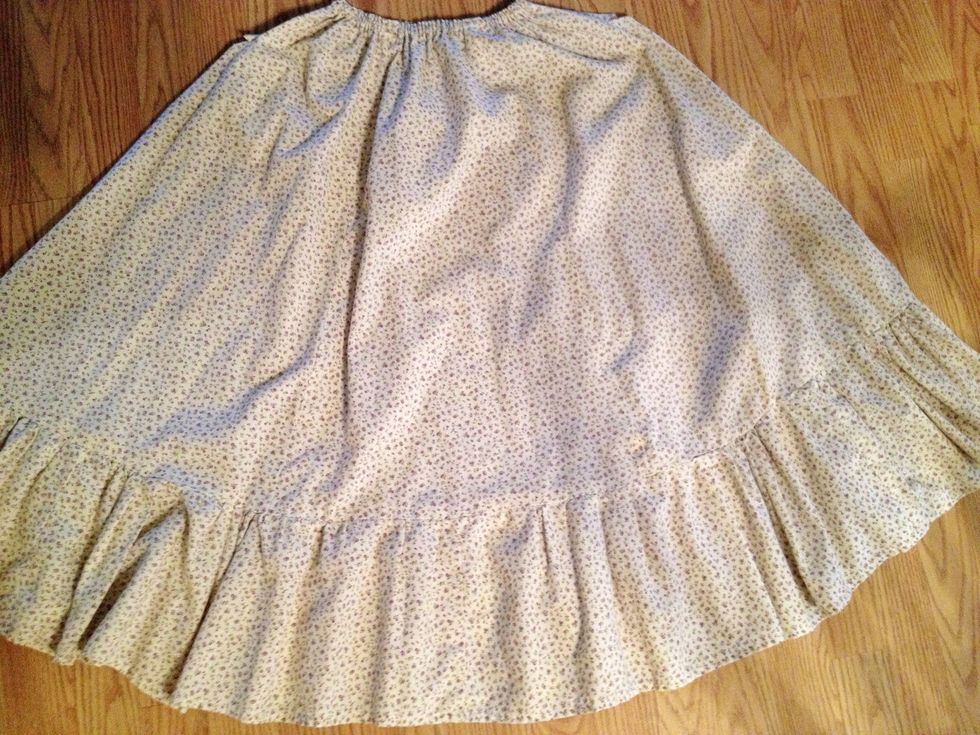 The skirt I started with. It was from a thrift store for $2 or less and I was sick of it falling down as a strapless dress. Lay the skirt out on a hard surface and smooth it out as best as possible.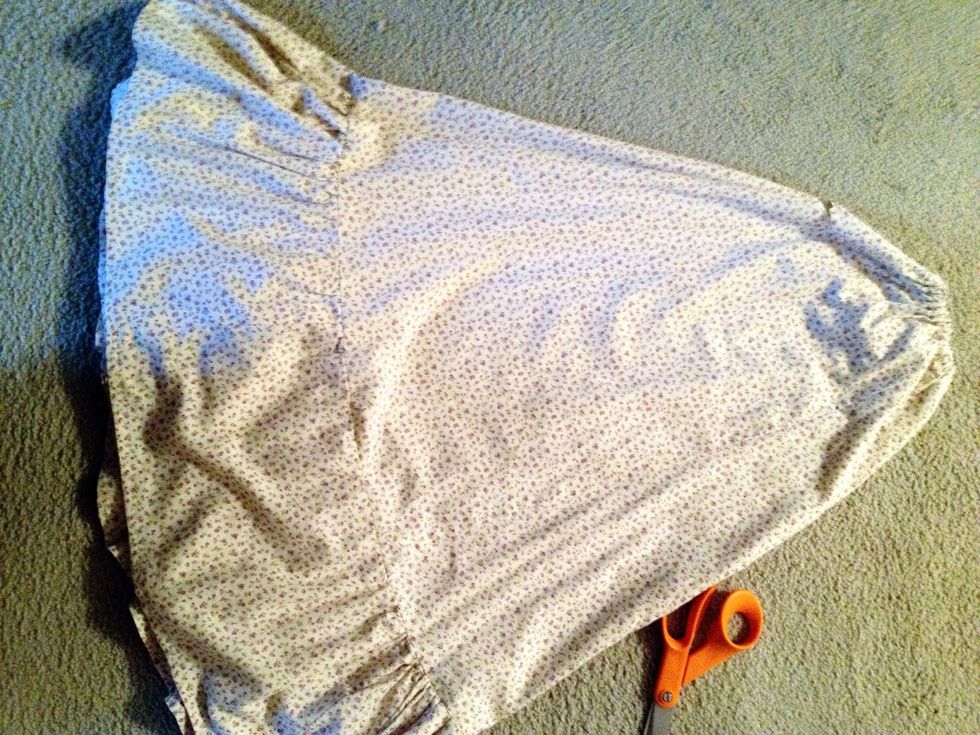 Fold the skirt in half so when you cut your arm holes they are both the same size. I don't ..cant...do math so I don't mess around with numbers and measurements.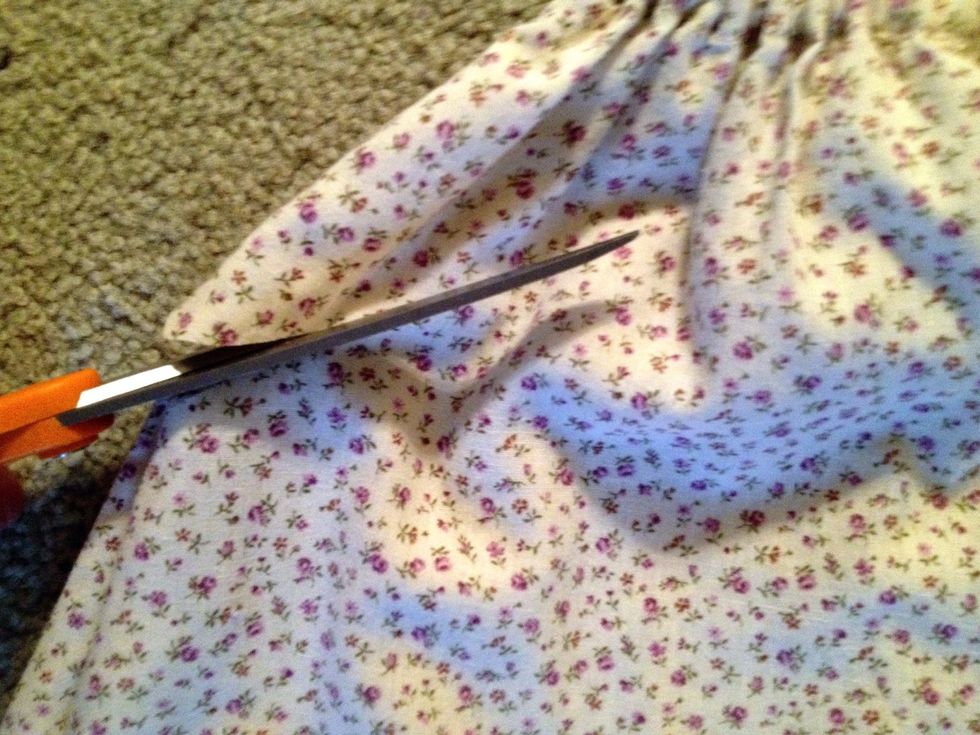 Cut a small arc ish shape at the top corner of the skirt to make a hole big enough for your arms. Make it as big as you want. If you want more room then make it bigger. I wanted mine a little smaller.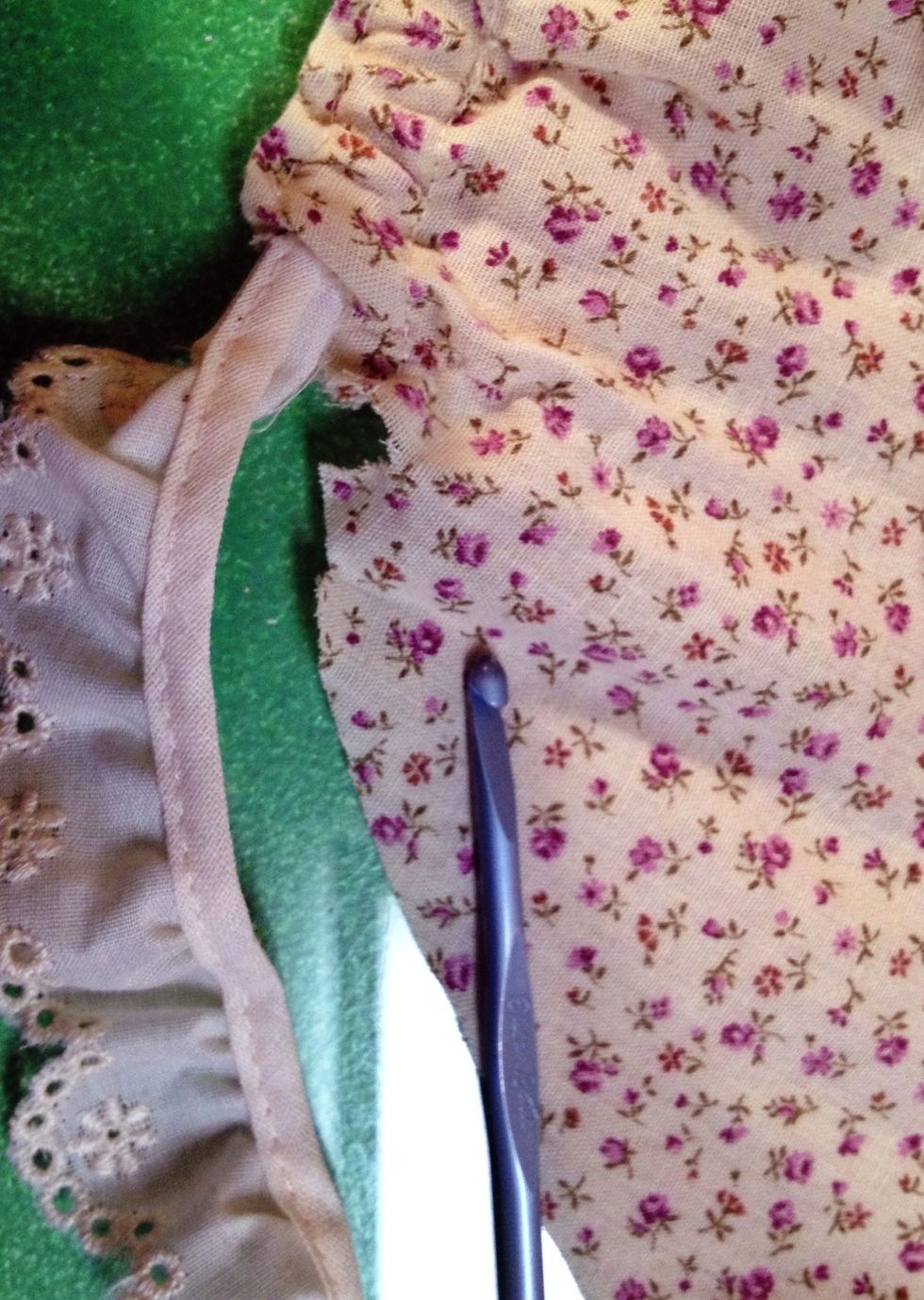 There was no elastic in the waistline of this skirt so it was one less step for me to do, but if yours has elastic then remove it. I chose to use lace as the straps to my dress.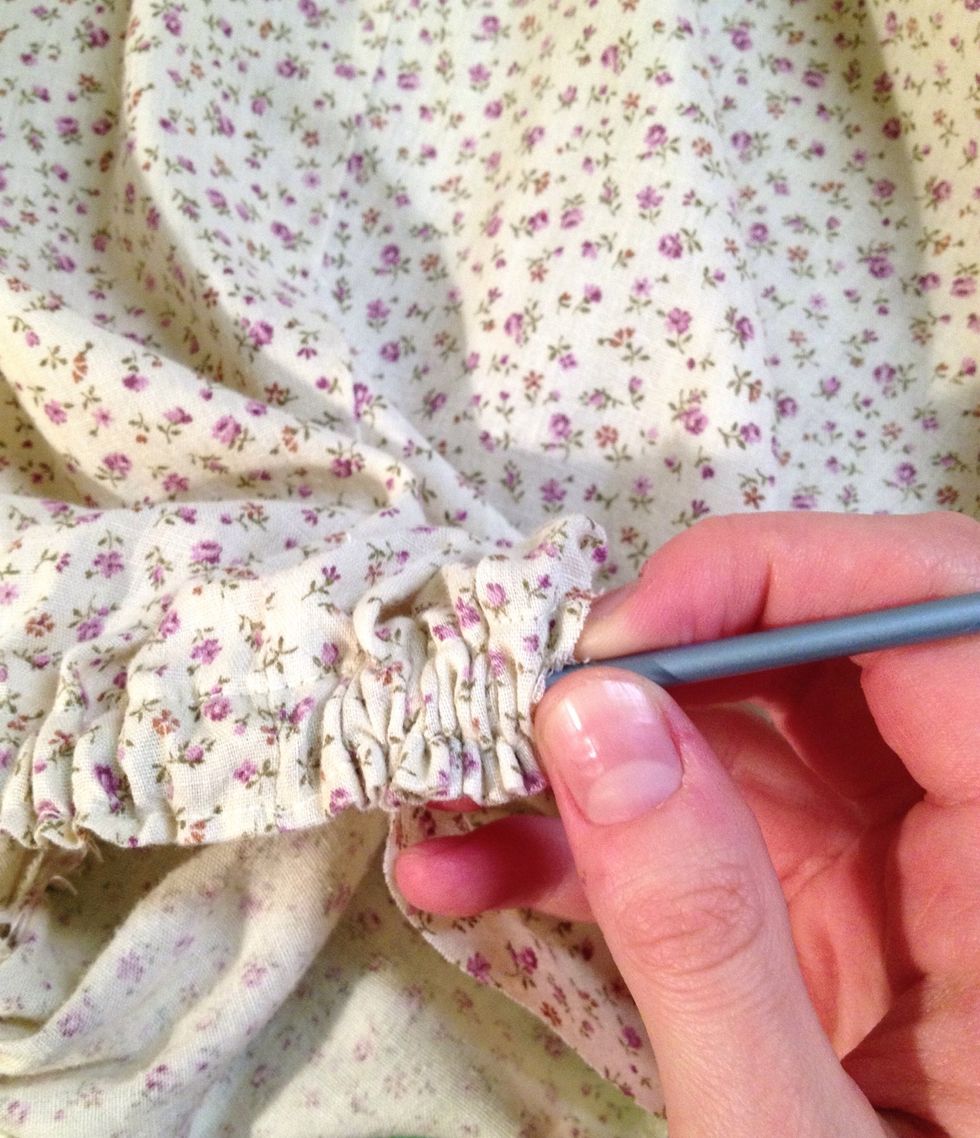 Take a crochet hook and put it thought empty waist line "tube."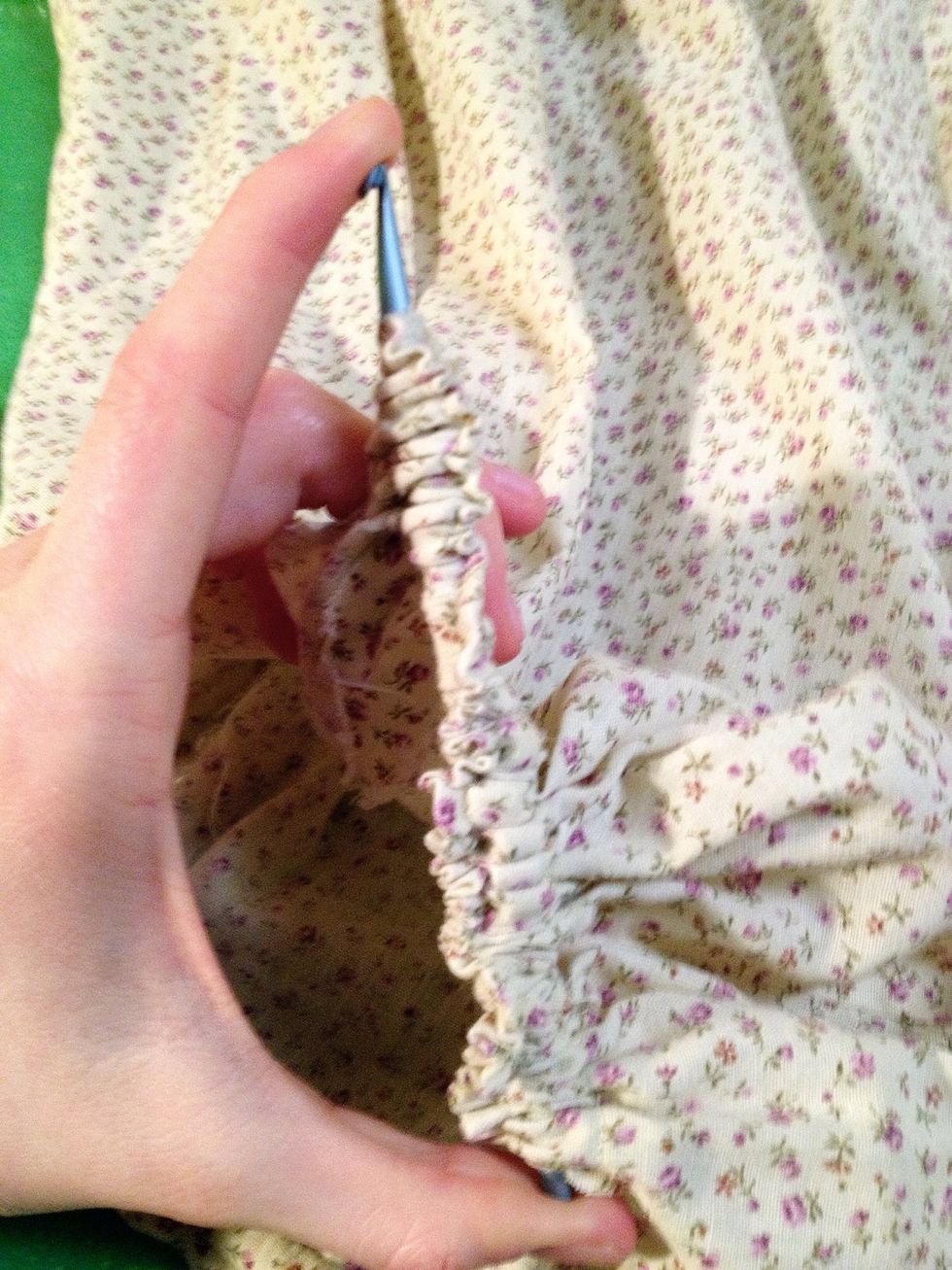 Push it all the way through.
Hook the lace onto the crochet hook and pull it through (it's harder then it looks)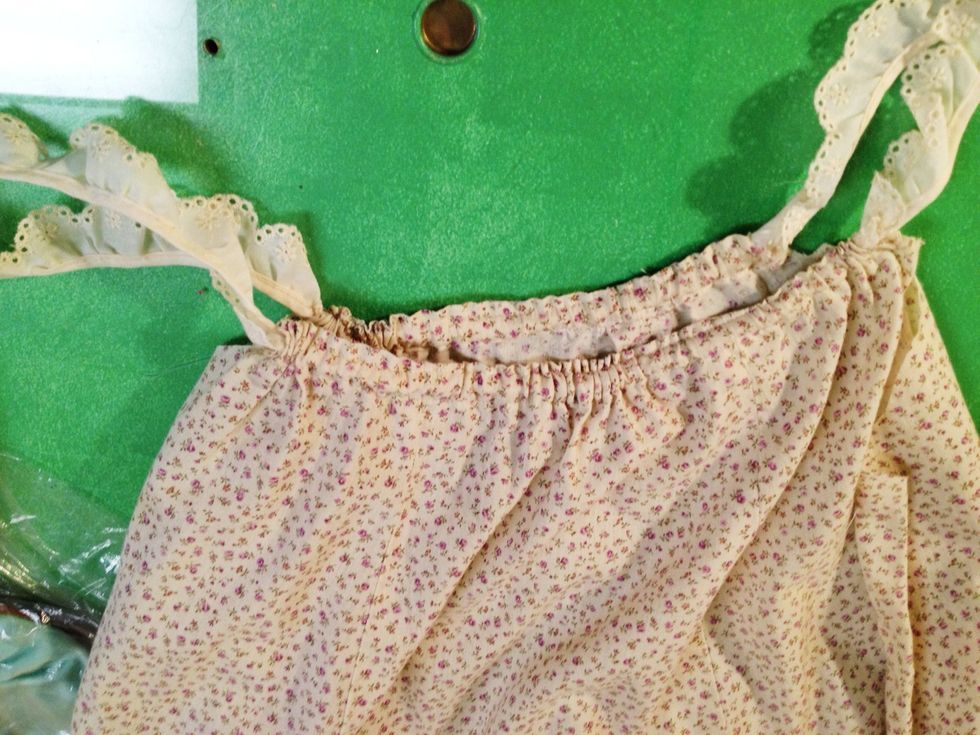 Once it is through, do the same thing to the other side (the back) of the skirt until you have straps.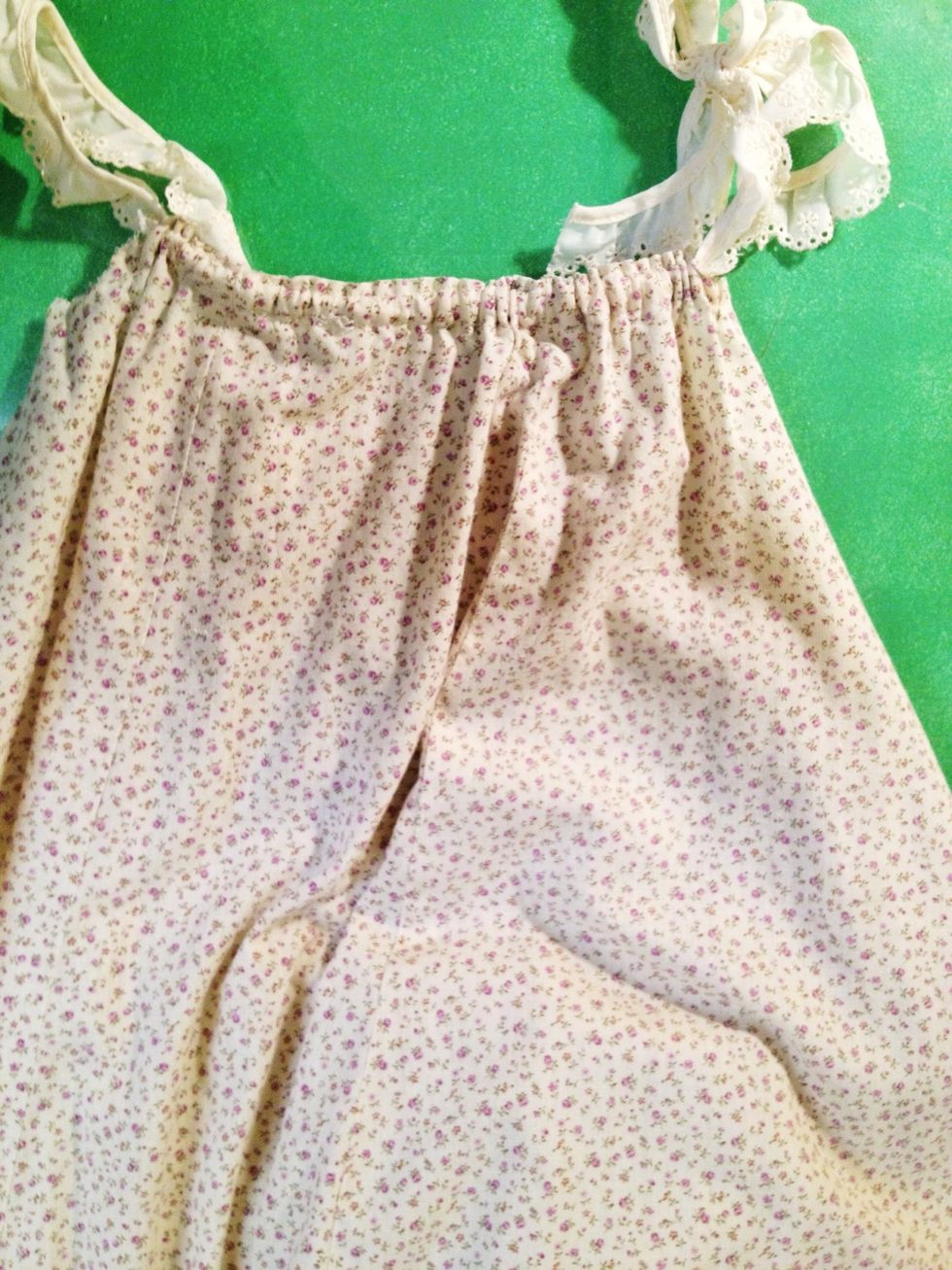 I tied the open ends into a bow so I can adjust the length of it instead of sewing the end of the lace together. (See the last picture)
Now you need to sew a seem on the arm holes so the fabric doesn't rip or fray. I used a needle and thread (because i am not allowed to use my moms sewing machine) and it gives it a dainty look.
The finished seem. It's messy but it fits the style I was going for.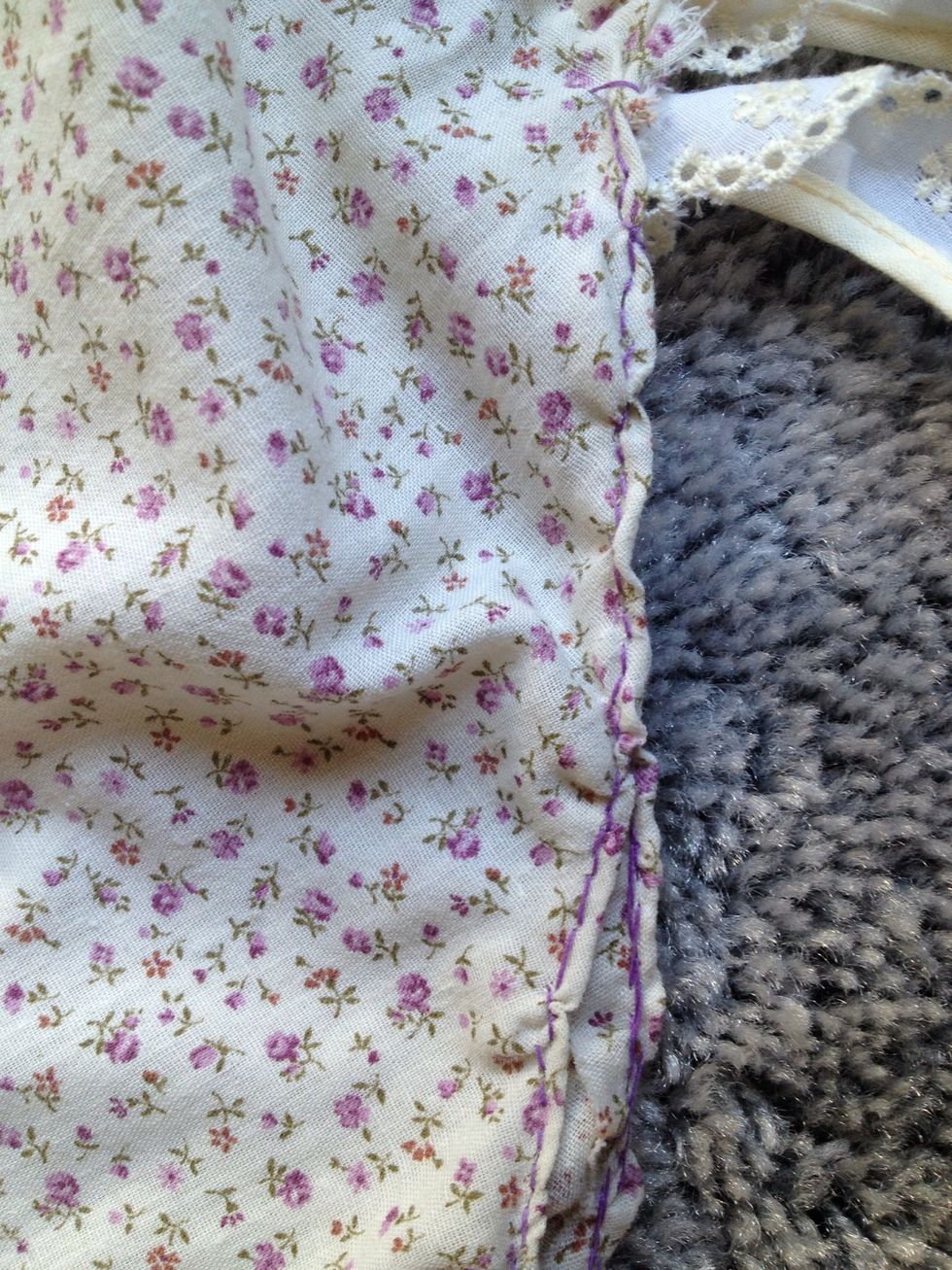 Seem on the arm hole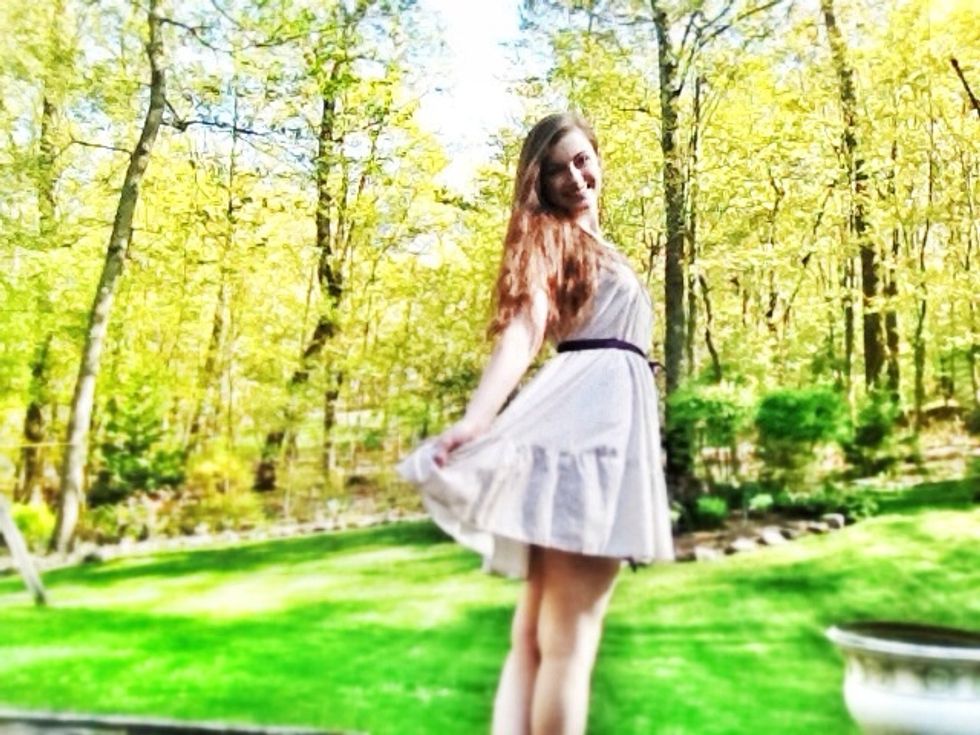 The finished product.
Congratulations! You now have a dress! I tied a purple ribbon around the waist as a belt but I didn't sew it on so I can wear other belts if I want.
The little bow I tied on the shoulder instead of sewing the ends of the lace together.
1.0 Crochet hook
Lace
Scissors
Sewing kit/ sewing machine
Ribbon (for belt)
Natalie Westling
Vegan and gluten free cyber schooled girl who loves pirate and princesses and doing around-the-house projects and crafts.