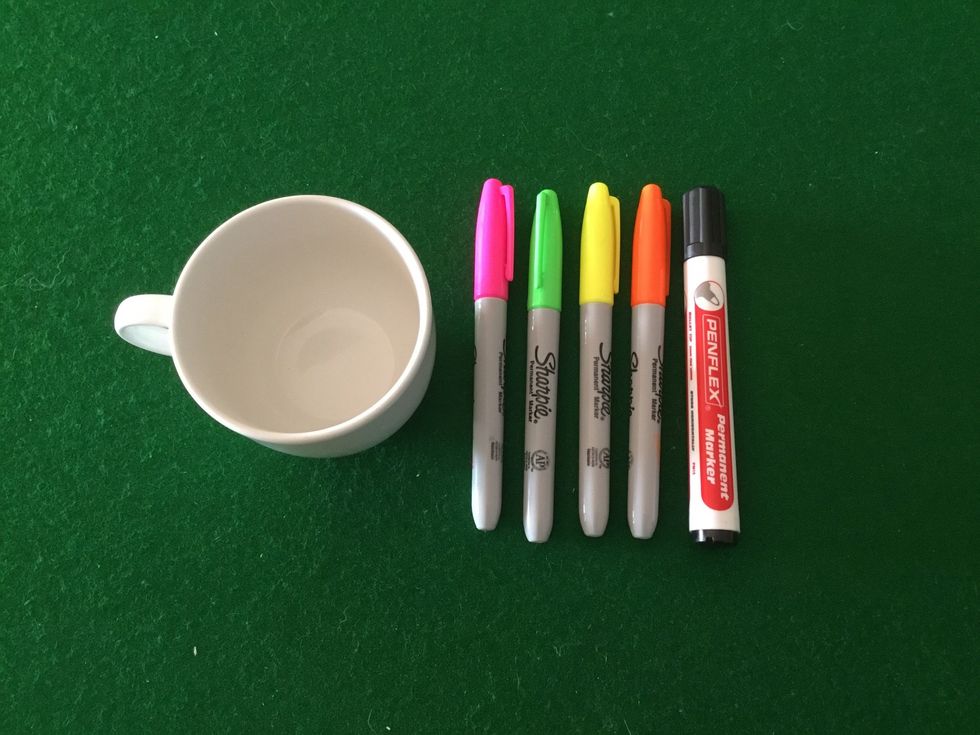 Get supplies!!!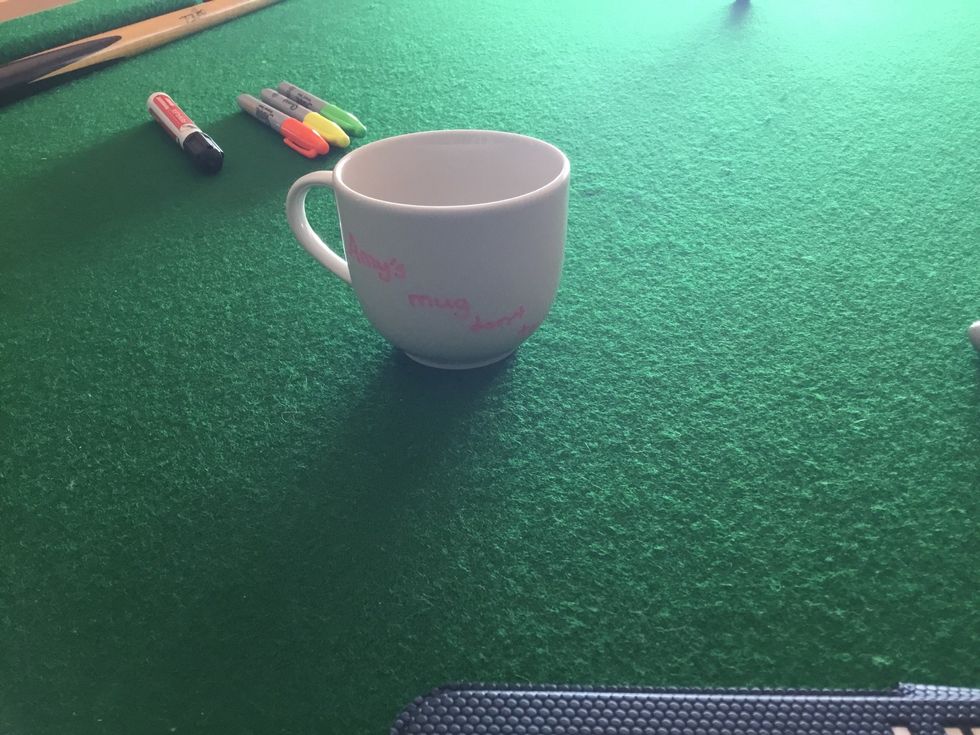 First write your name then write mug don't touch example: Ben's mug don't touch
Then draw a cloud thought bubble around it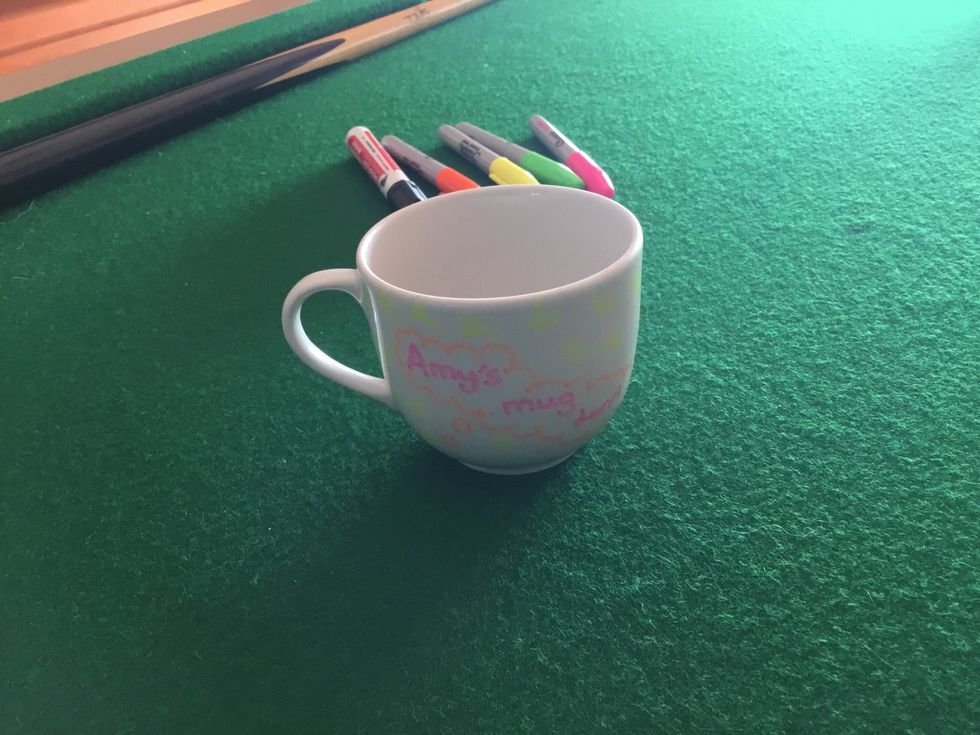 Then decorate with yellow stars in the background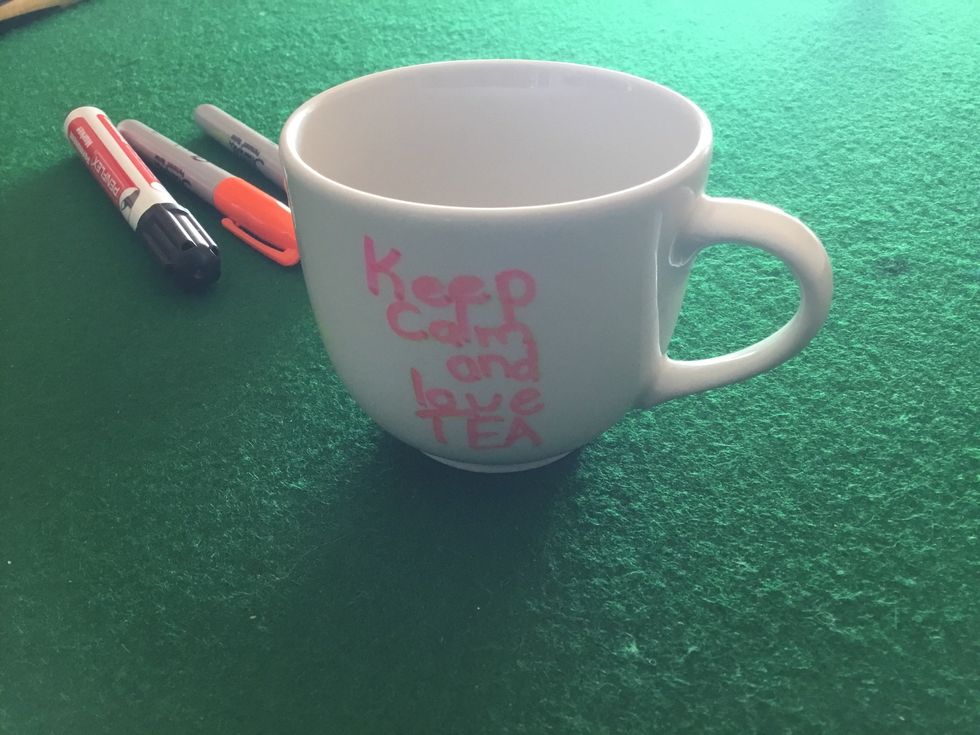 On the back of the mug write keep calm and love tea or keep calm and love coffee
Then decorate the background with orange stars
Then colour in the handle In rainbow order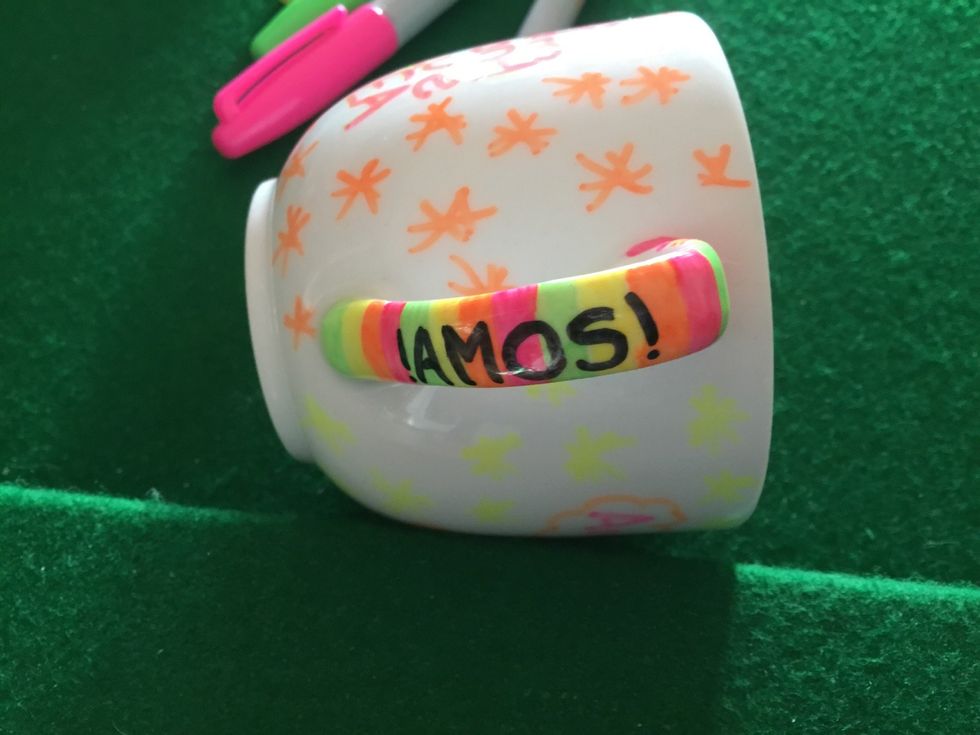 On the handle then write your nickname or your name
REMEMBER ONLY HAND WASH!!!!!
Perminent black marker
Sharpies
A mug