Turn a Improper Fraction Into a Mixed Number
3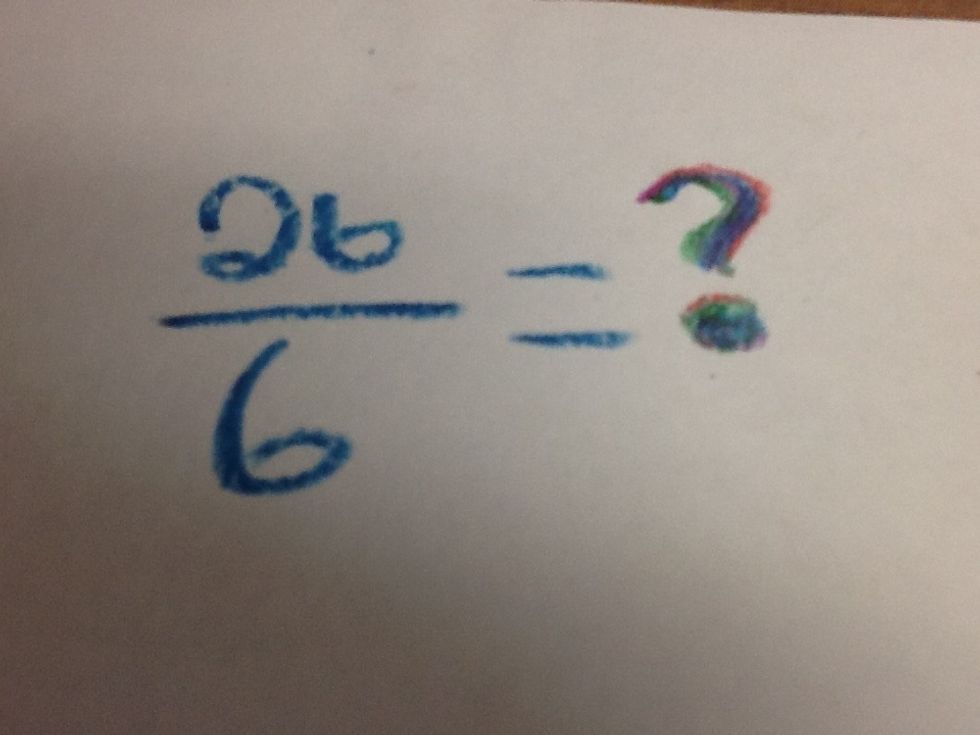 I am going to teach you how to work out what this fraction is equal to.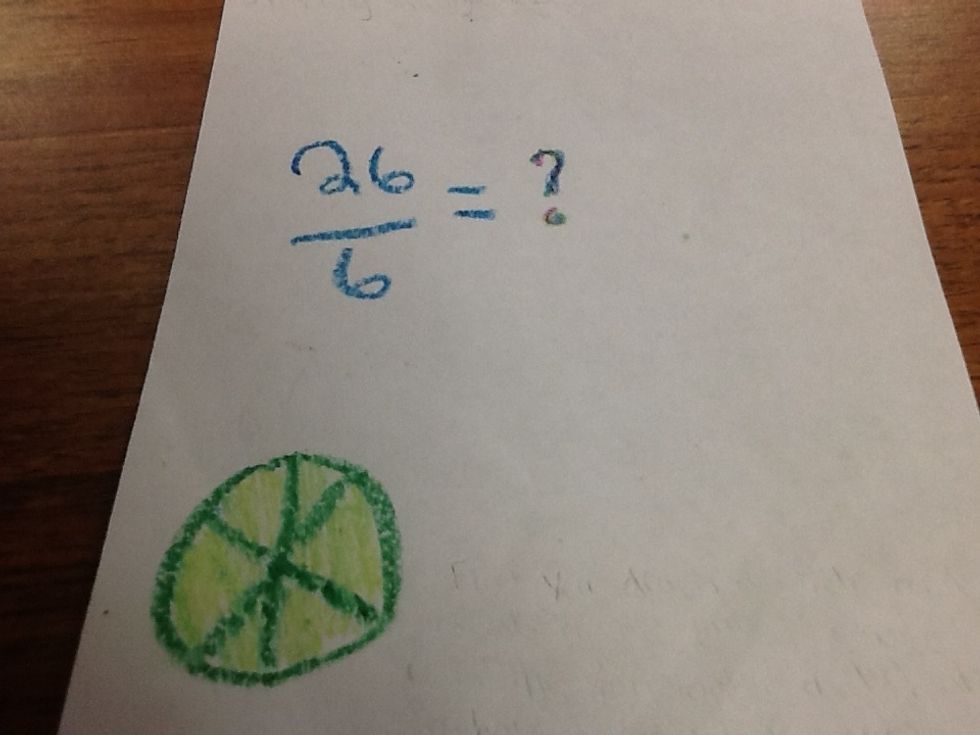 First you draw a circle and split the circle into 6th's and color them all in because the 6th's represent the denominator. The denominator never ever changes unless you add or subtract.
It stands for how many pieces that are whole. You color them all in because you are trying to get all the way to 26 and 6x4=26.
Next you then make another circle and color them all in because 6x2=12 and that is only less than half of 26.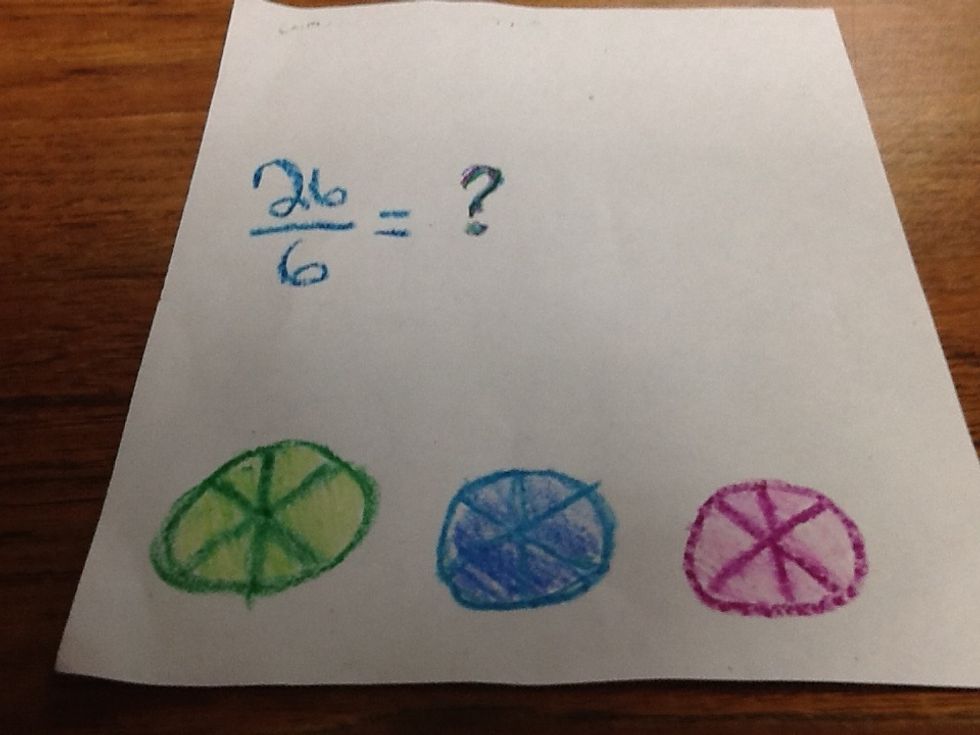 You need to draw another circle because 6x3=18 and you still need more to go. And then you need to make a fraction.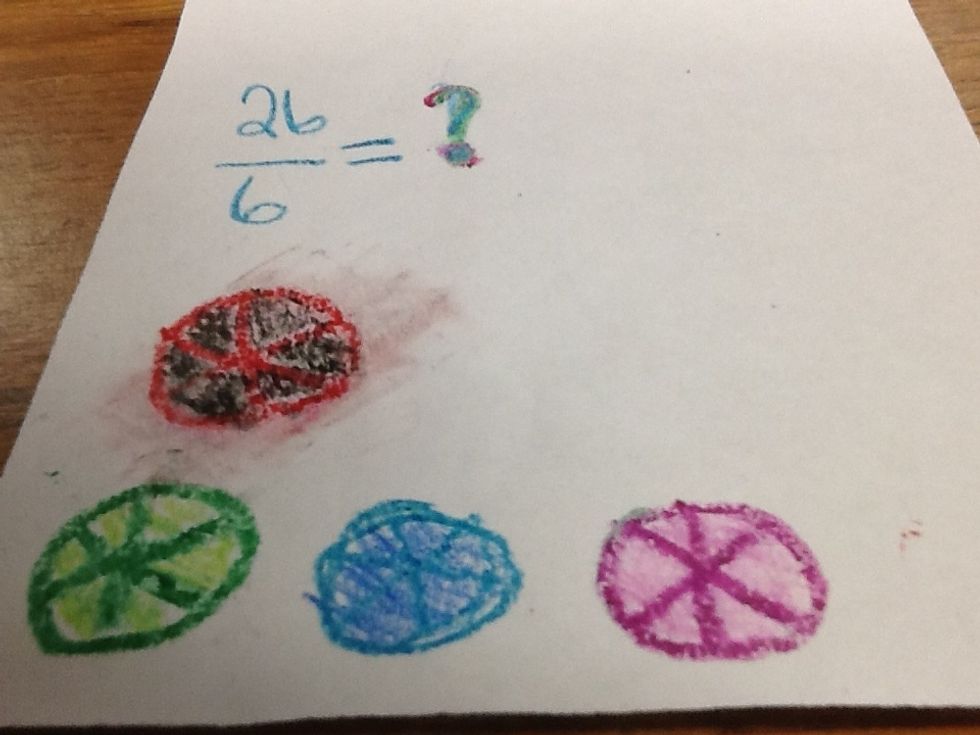 Then draw one circle and shade all of them in because 6x4=24. You need more to draw in.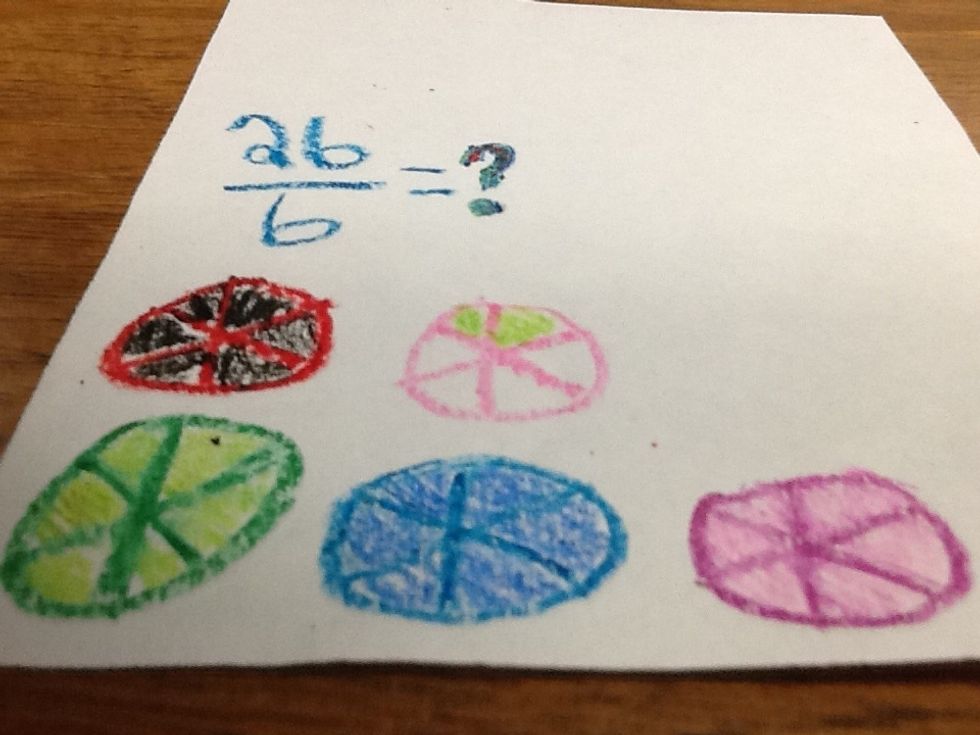 After that you need to draw one last circle and only shade in 2 because 2+24=26 so there you have it 26,6th's.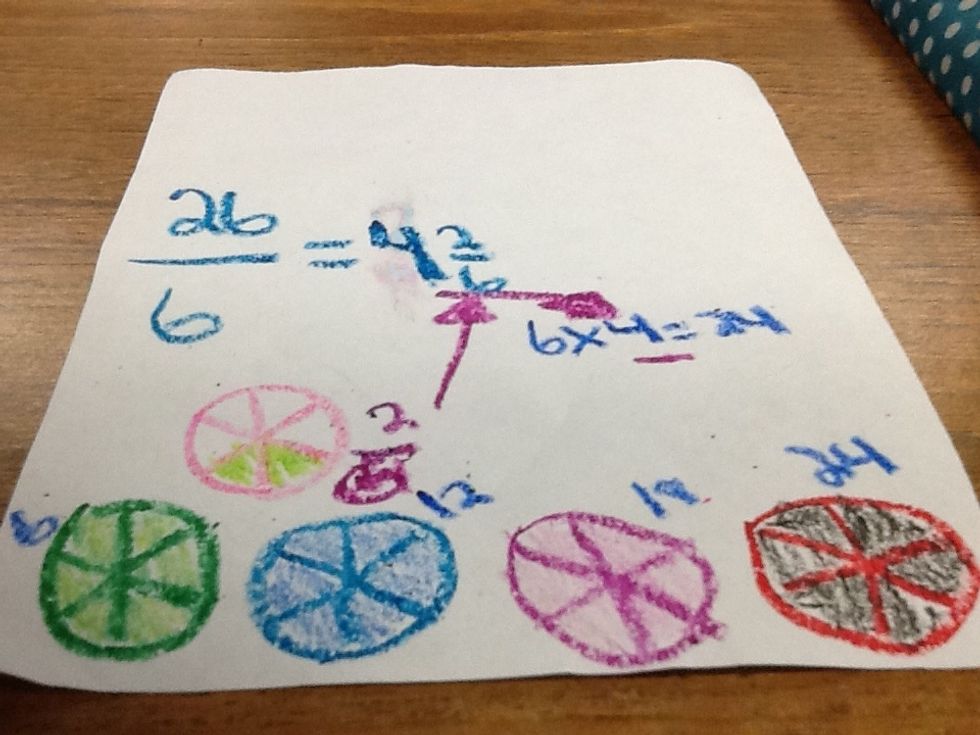 But...wait a minute what mixed number does it equal? It equals 4 wholes because 4x6=24and that us the part of wholes and then 2, 6th's because there were 6 whole parts and only shade in 2 because-
5.0 Something to write with (colorful)
1.0 Paper or question