Please follow the steps in this guide to release print jobs that are pending and clear printer for proper use.
6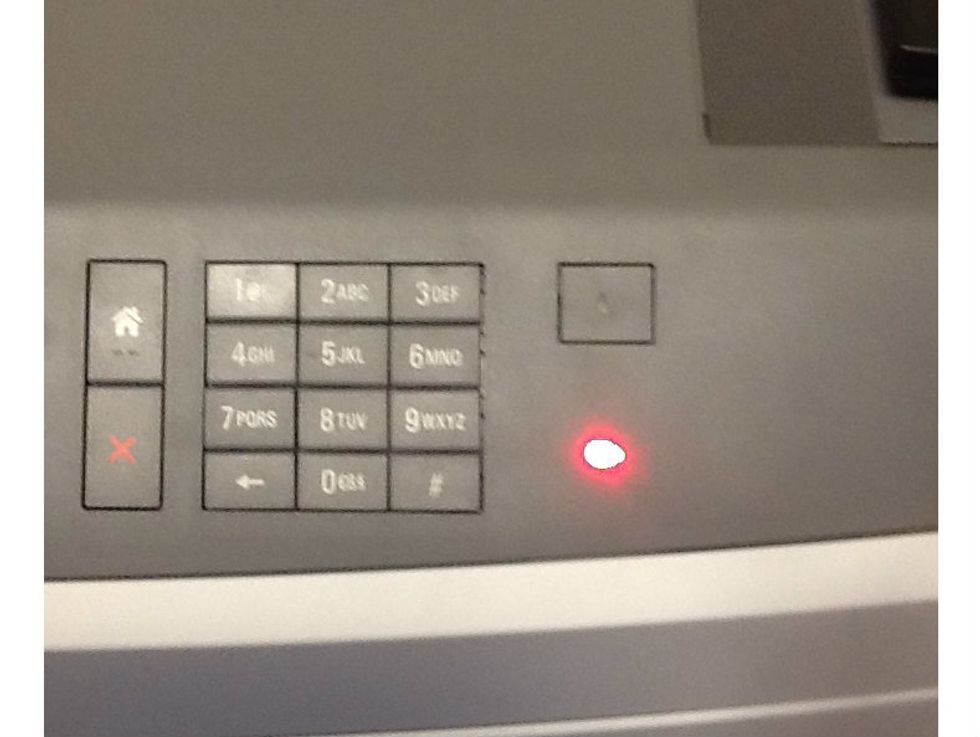 If you find a red indicator light on the printer when you enter the workroom you will need to take several steps in order to print your documents.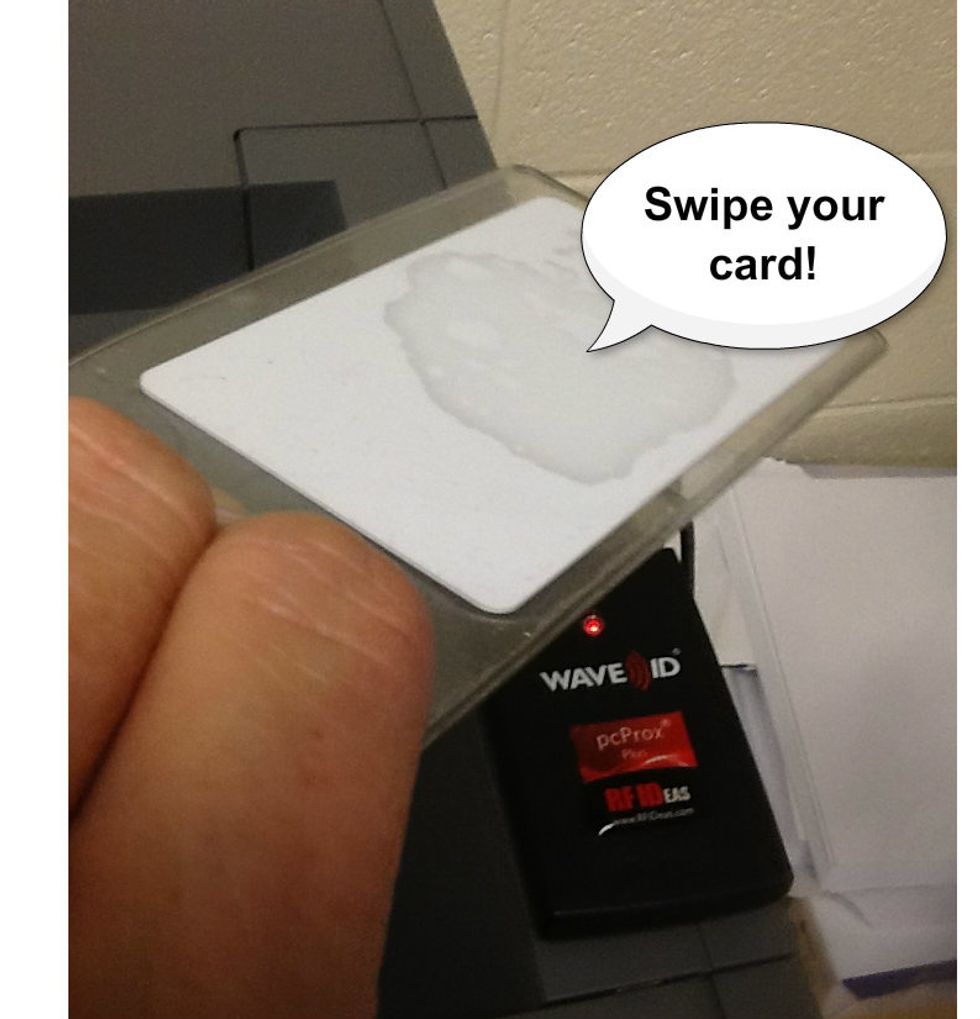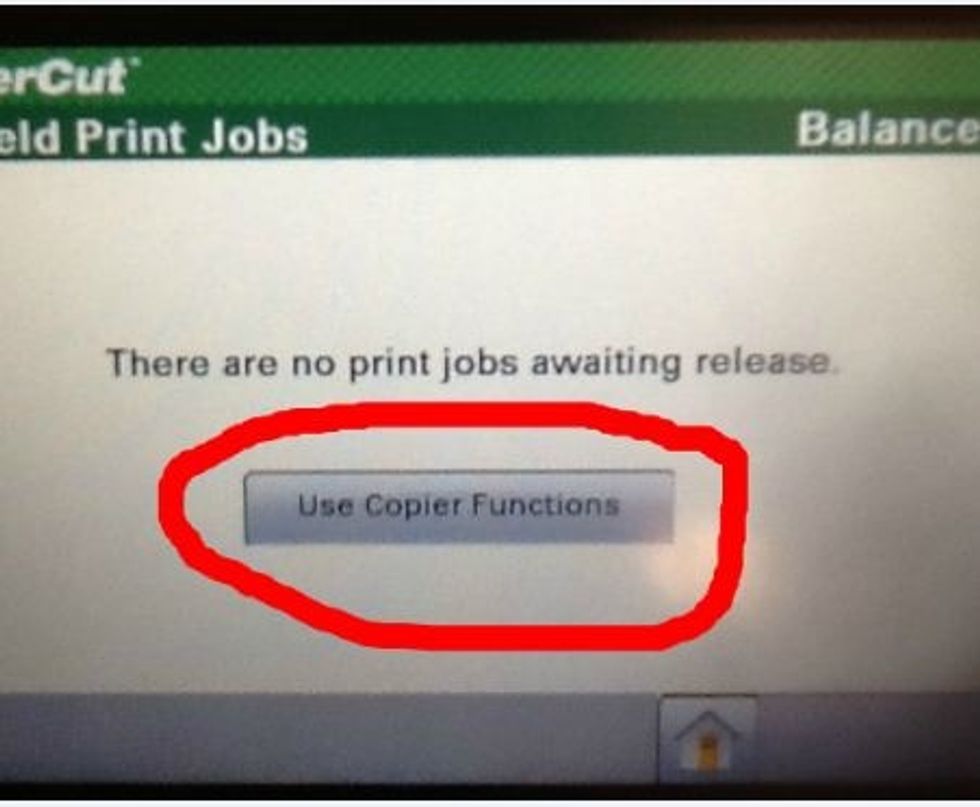 The printer will tell you there are no jobs awaiting but you must choose the "Use Copier Functions" button and follow the prompts.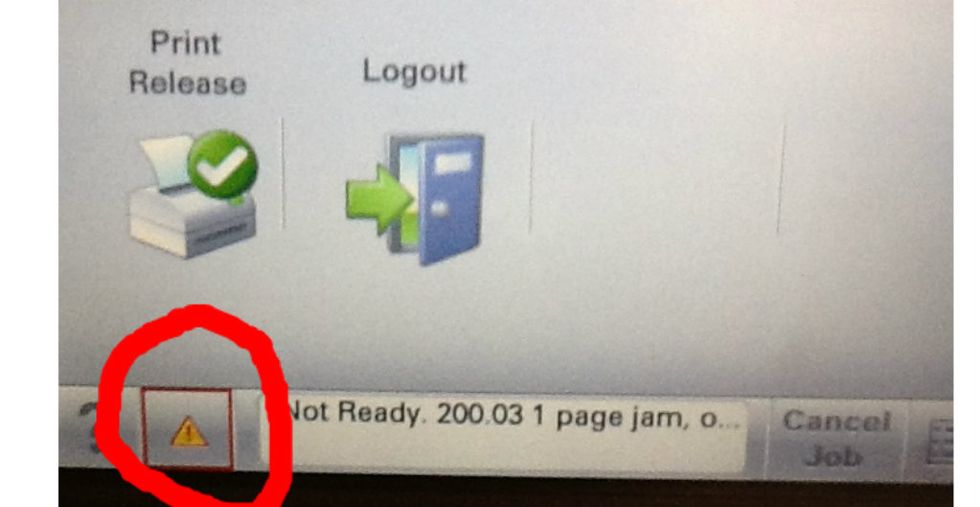 You can also find out what the problem is by choosing the yellow yield icon with the exclamation mark on it.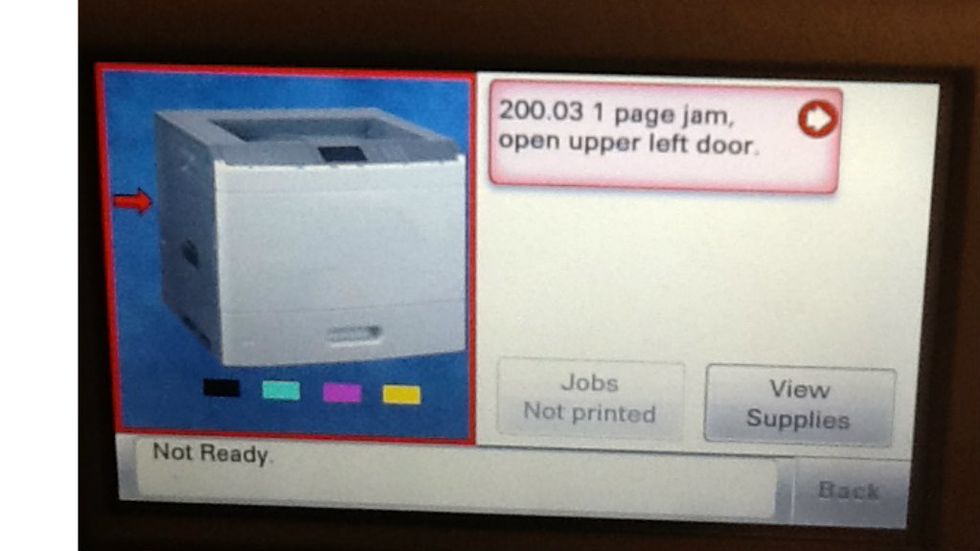 The error message should appear and give directions on how to troubleshoot.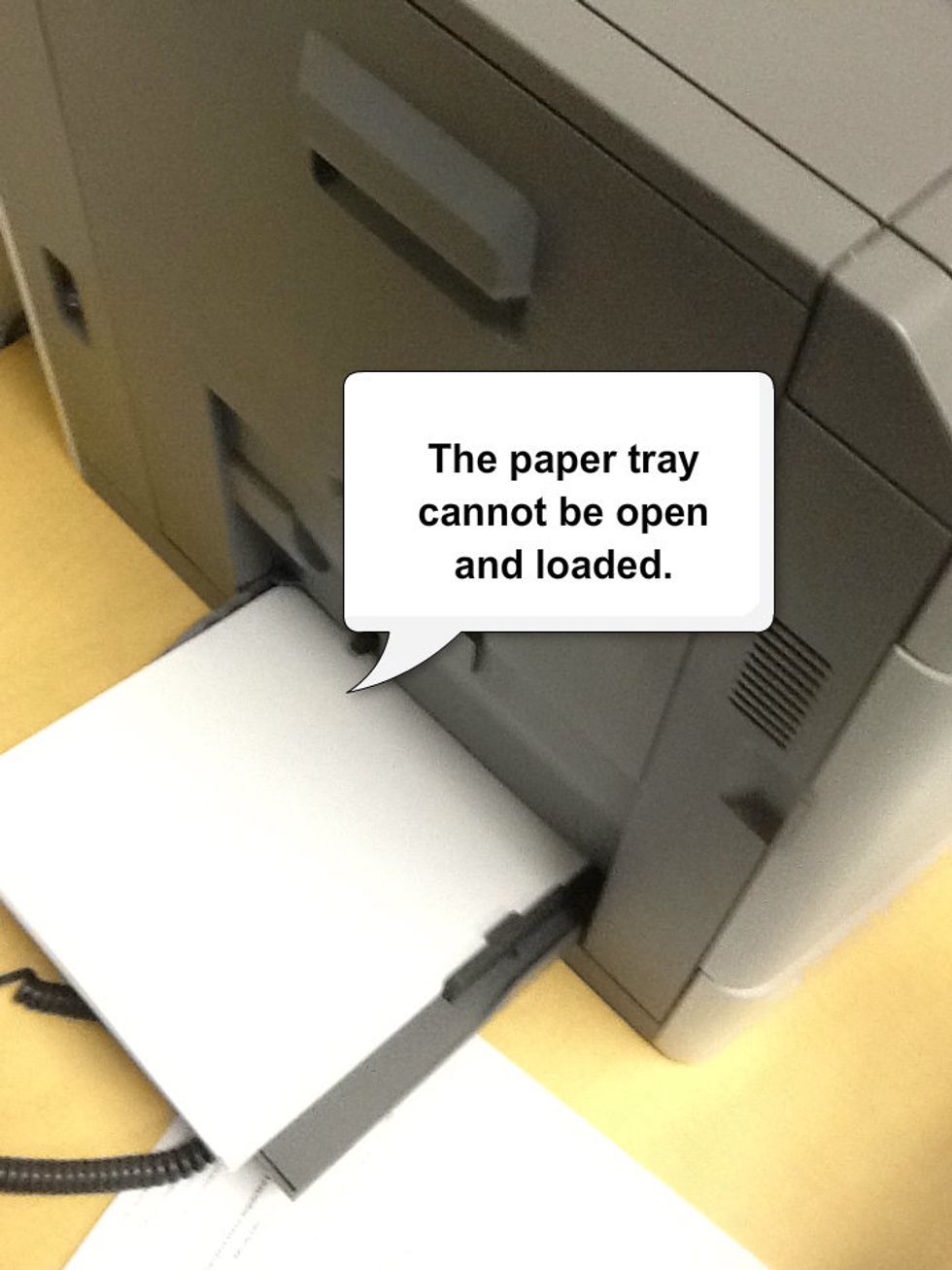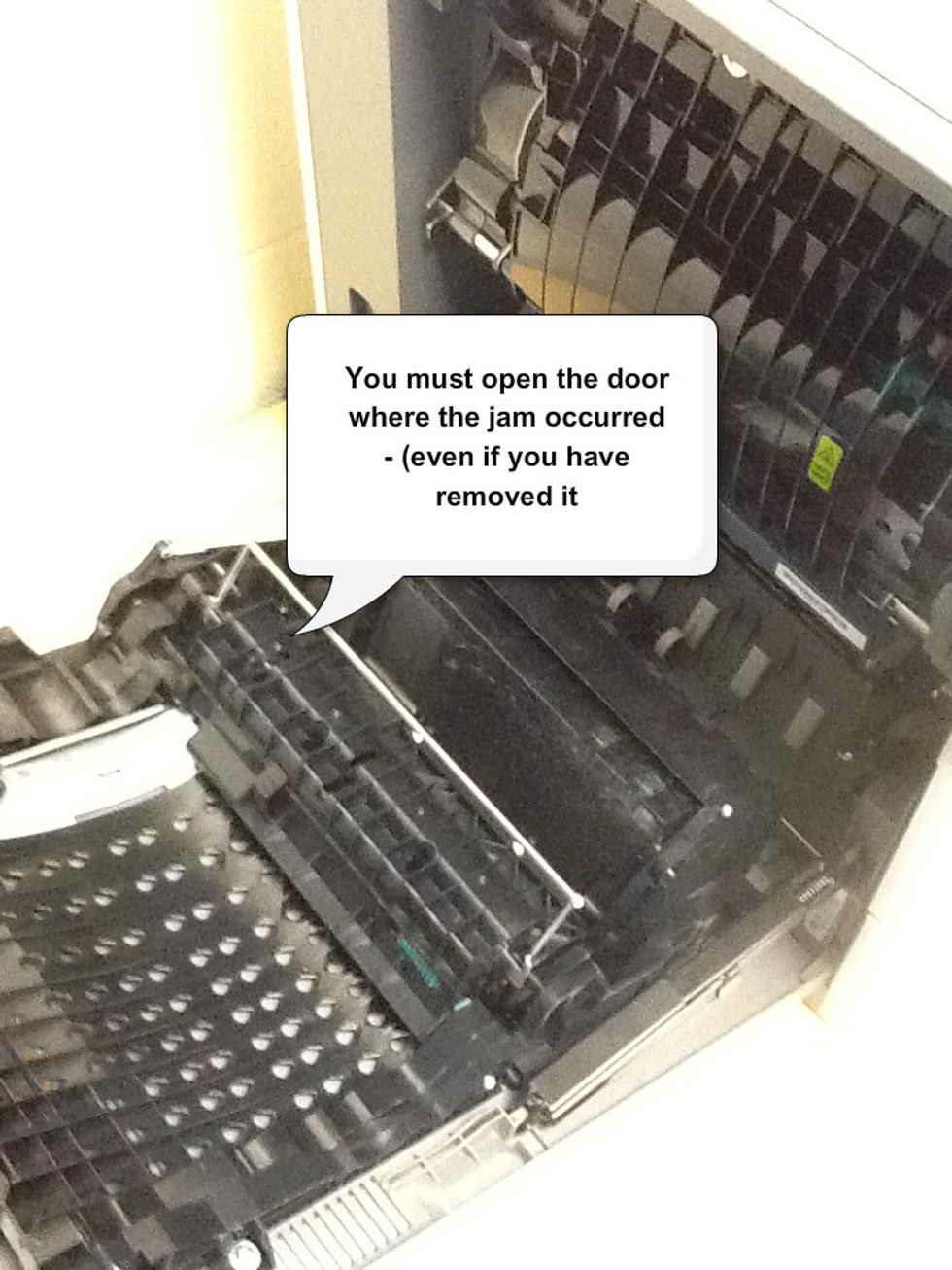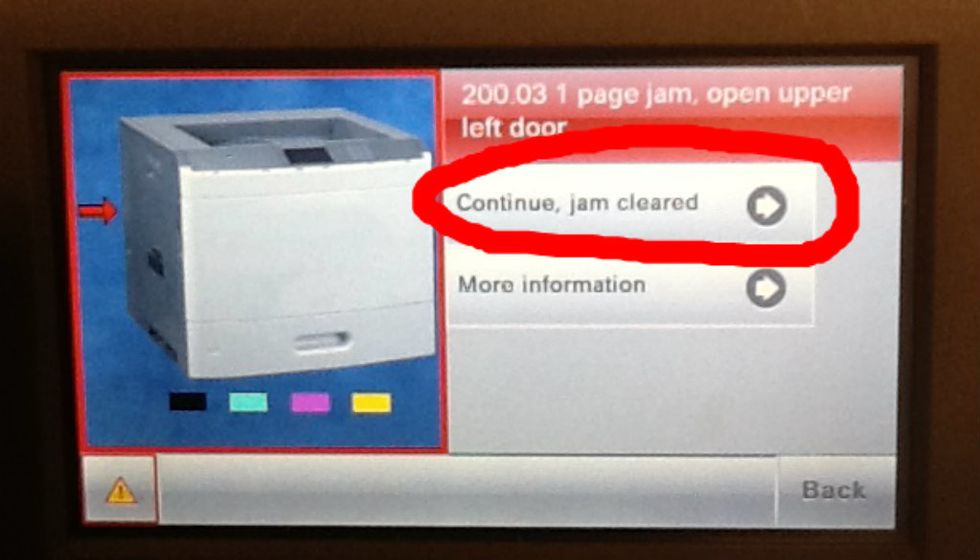 Once you have opened and cleared the paper jam, press continue to "reset" the printer.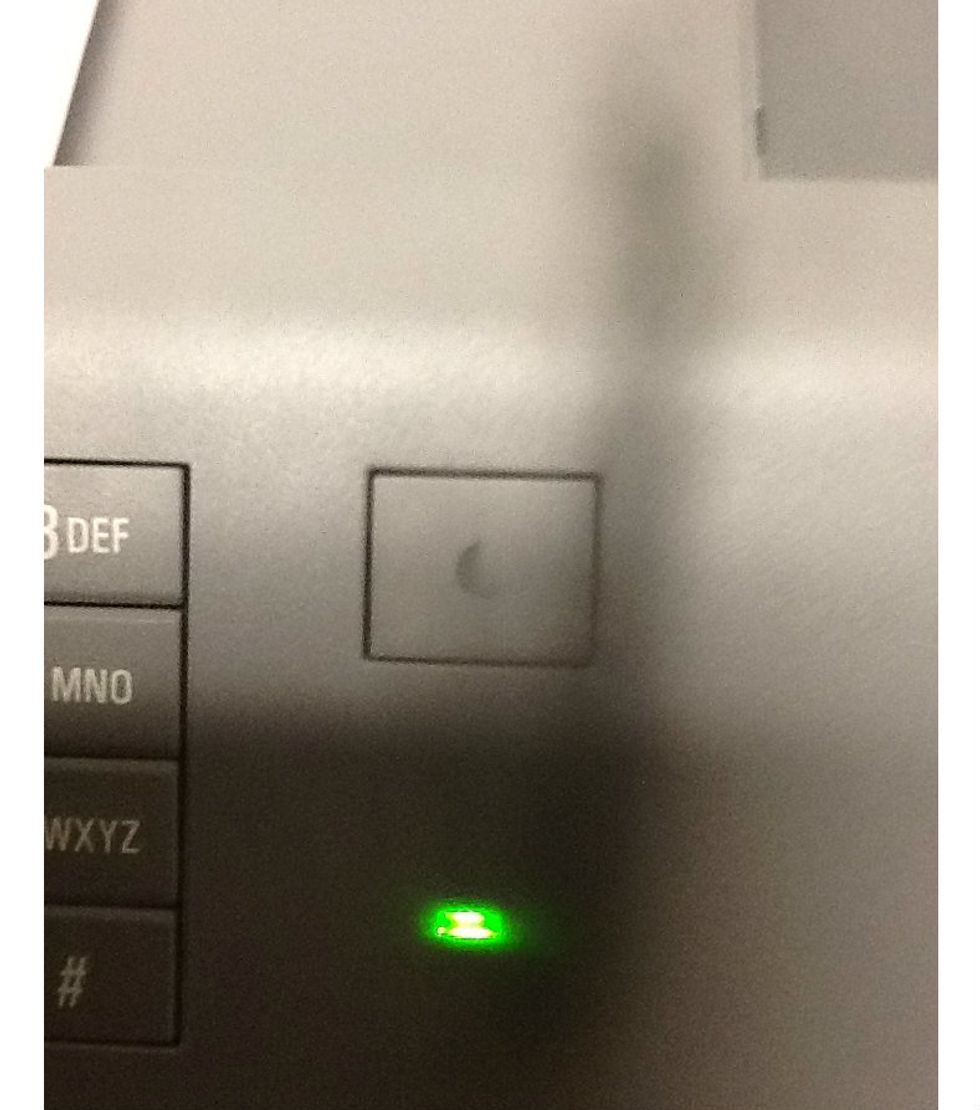 All documents that were printed will proceed to print and you will be able to log out of the printer at this point. The green indicator light will appear. The printer should function properly.
The creator of this guide has not included tools