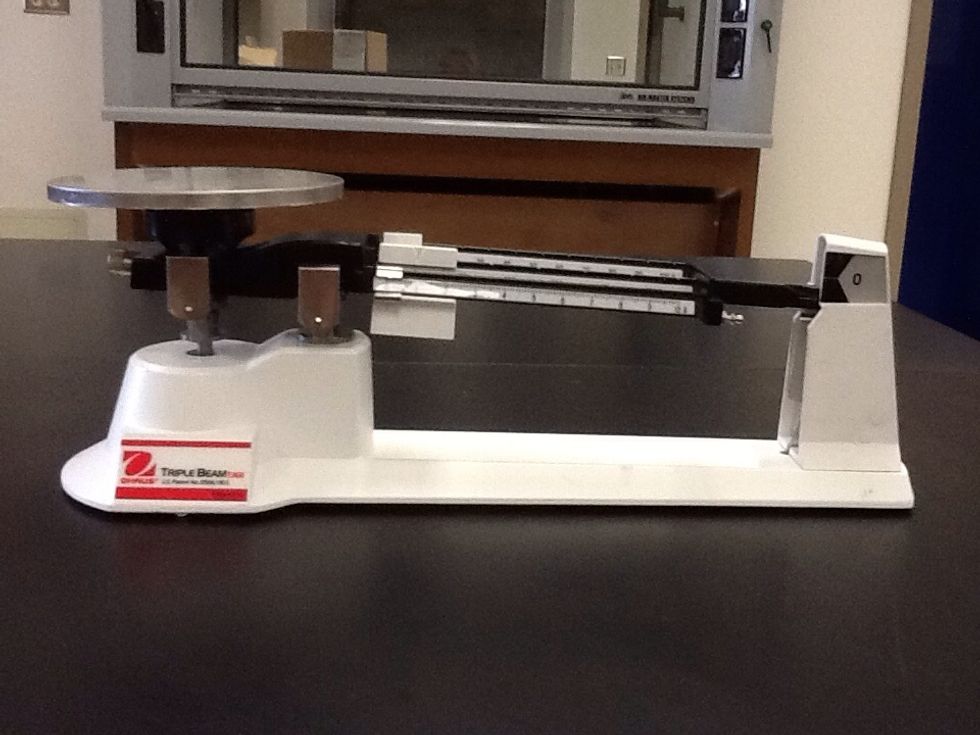 Here is a Triple Beam Balance - TBB.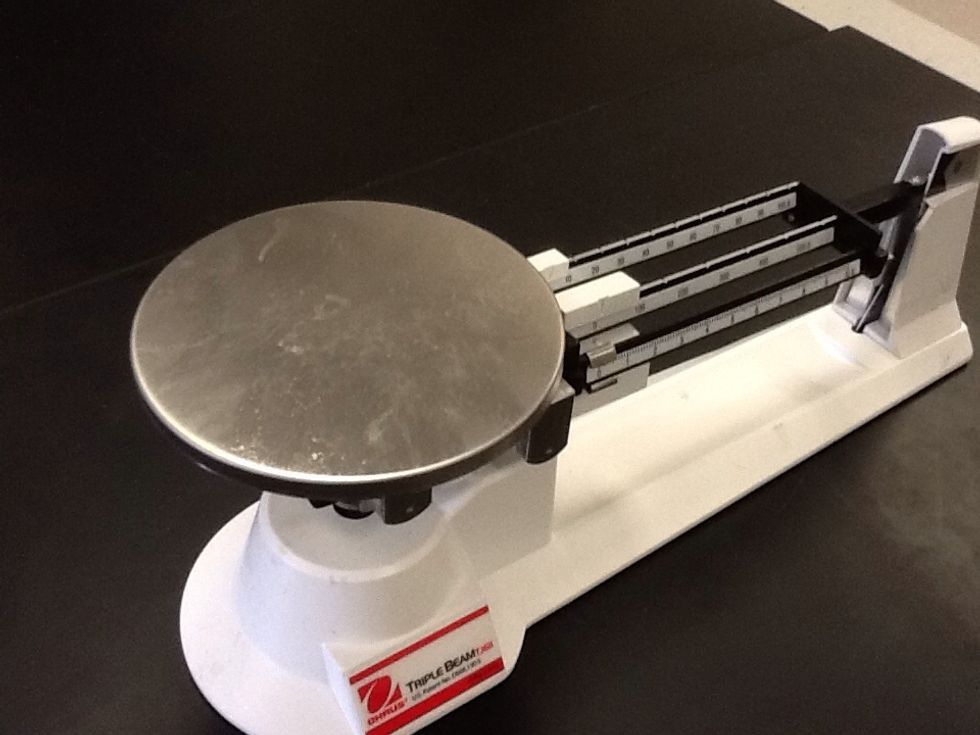 This is the pan where you place the objects to be measured. A triple beam balance is used to measure MASS. The unit for MASS is grams (g).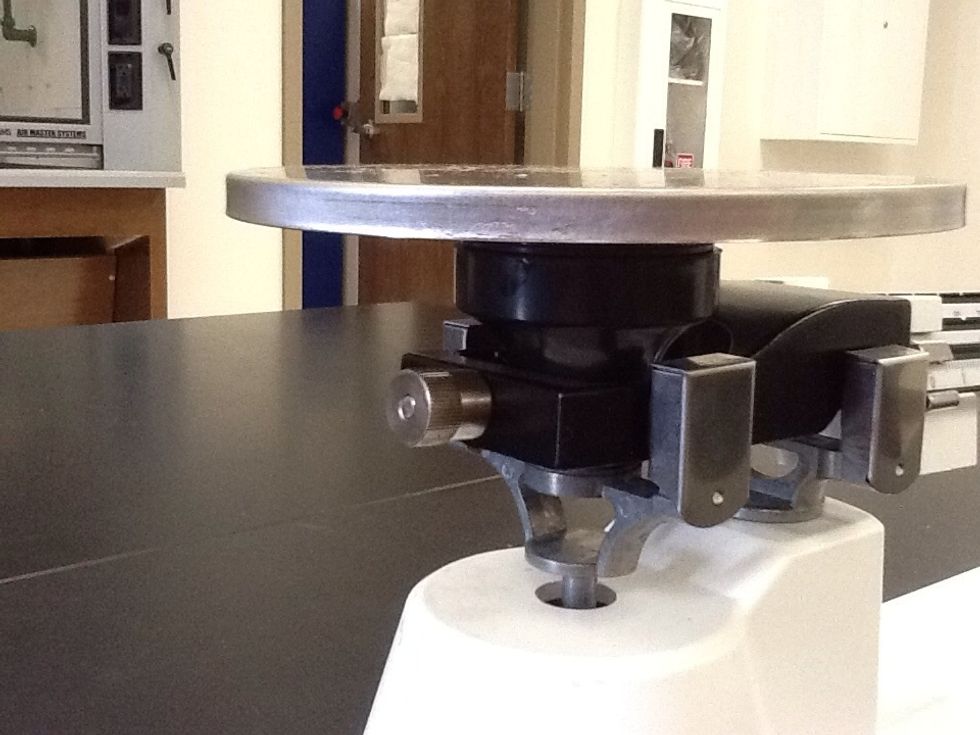 The ADJUSTMENT KNOB helps Zero out the Triple Beam Balance. Turn the knob towards or away from you to lower or raise the zero needle. See next picture.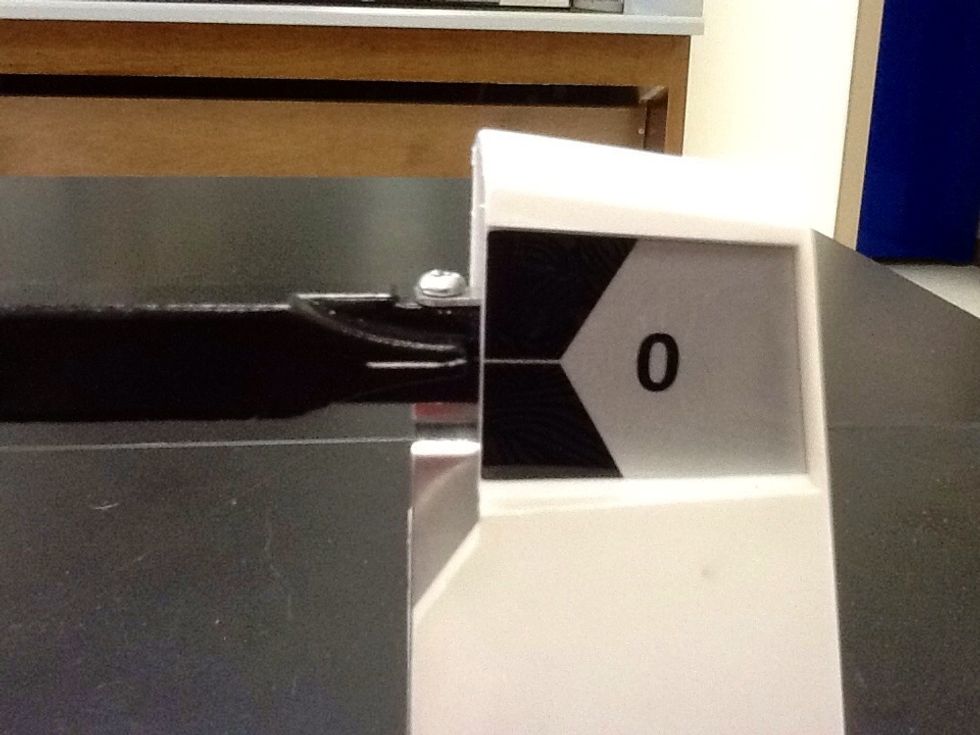 The TBB is ready to use once it has been ZEROED out. Make sure the needle lines up with the zero mark. Always check periodically during labs to make sure that your TBB is accurate and precise. Zero.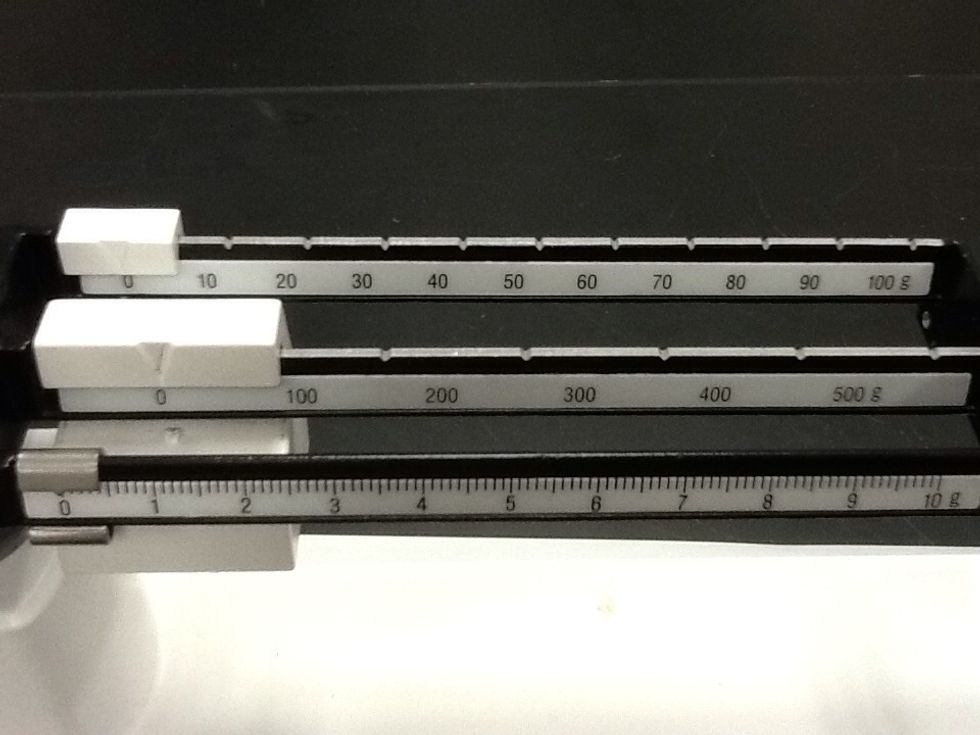 Here are the RIDERS. The back rider is the 10's rider. The middle rider is the 100's rider. The front rider is the 1's rider.
Here are the RIDERS up close.
The creator of this guide has not included tools