How to trim beef tenderloin into filet mignons
Eight to 10 pounds of solid meat goes a long way. Avoid the temptation to throw the whole loin into the freezer. It won't thaw evenly or well. Break it down into filet mignons first!
15655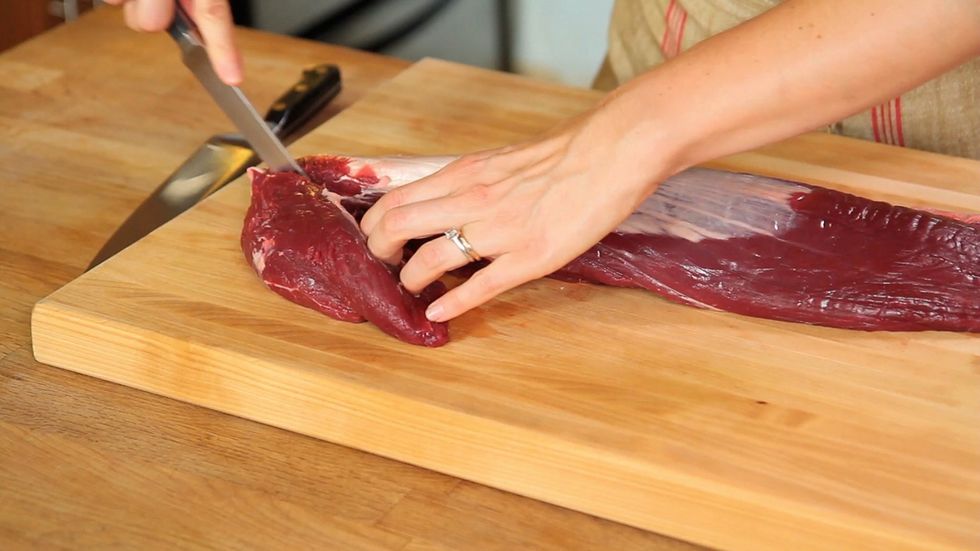 Remove the larger muscle at the thick end of the loin. This makes an elegant roast for two known as a Chateaubriand.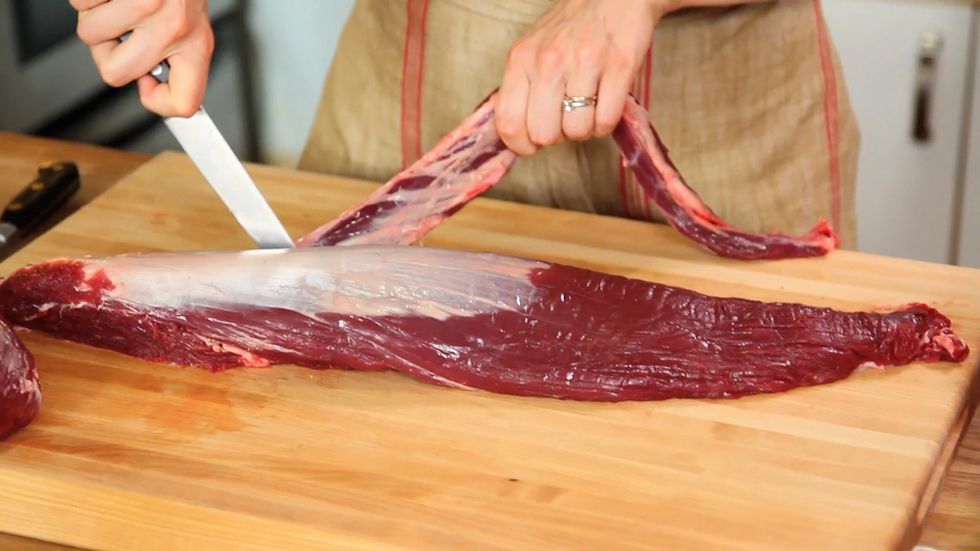 Remove the thin chain of meat that runs along the loin by cutting it free from the connective tissue with your boning knife. You may need to use the tip of your knife to cut through any clingy fat.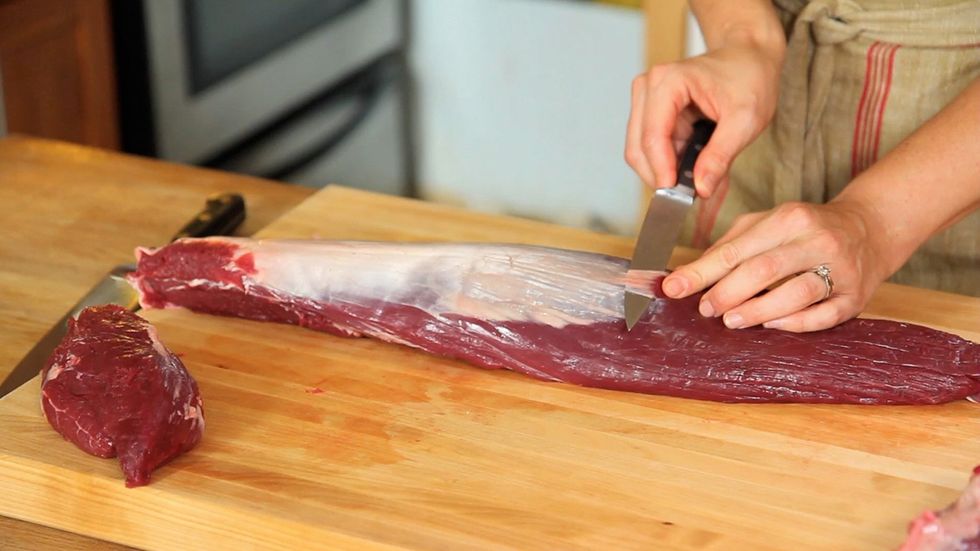 Turn the loin smooth side up. To remove all the silverskin, hold the knife at an angle against the meat. Take the tip of your knife and slide it as close as you can underneath the silverskin.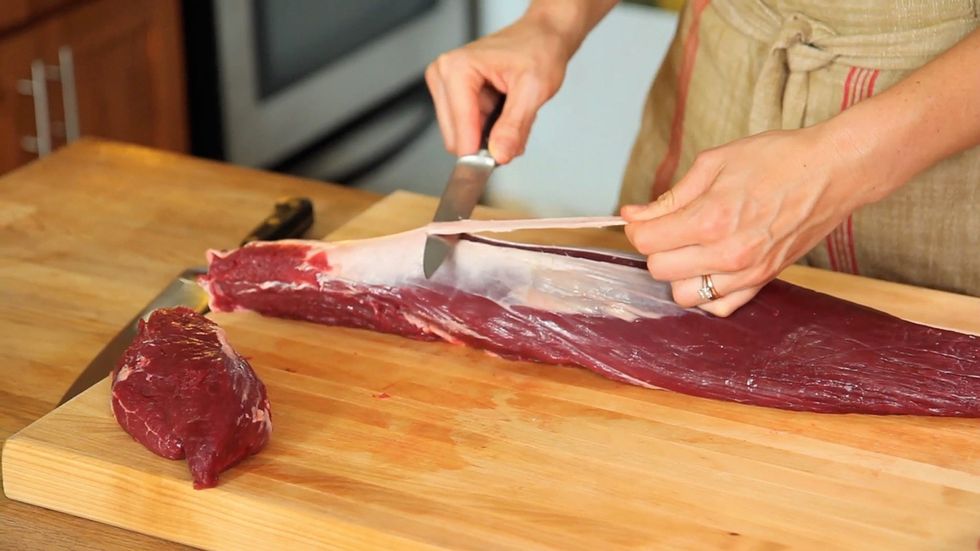 With your knife angled upward, continue to cut only the skin, leaving all of the meat behind.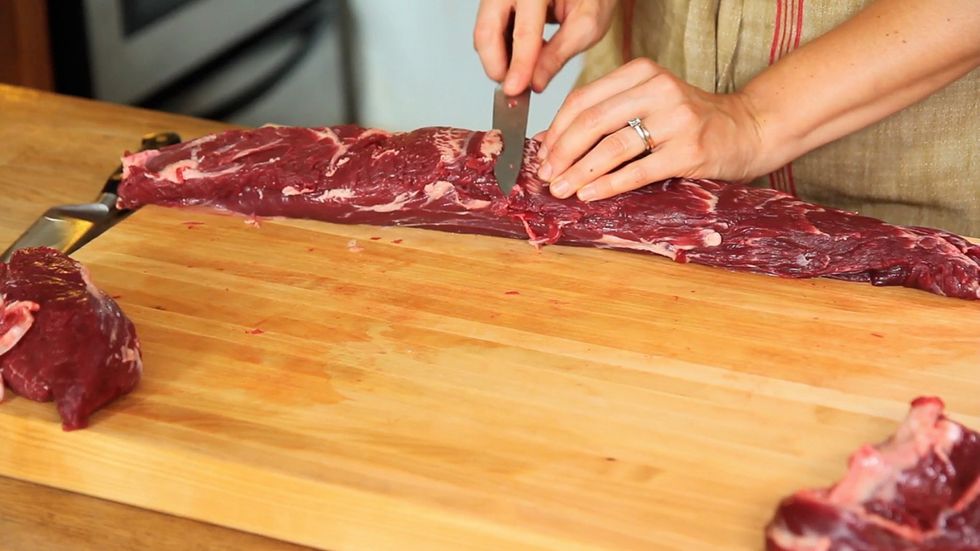 Pull any extra fat from the meat and remove it with your boning knife.
Trim the tenderloin tip off by slicing through it with your boning or chef's knife. Save it to chop into tidbits for stews or chop in a food processor for hamburger meat.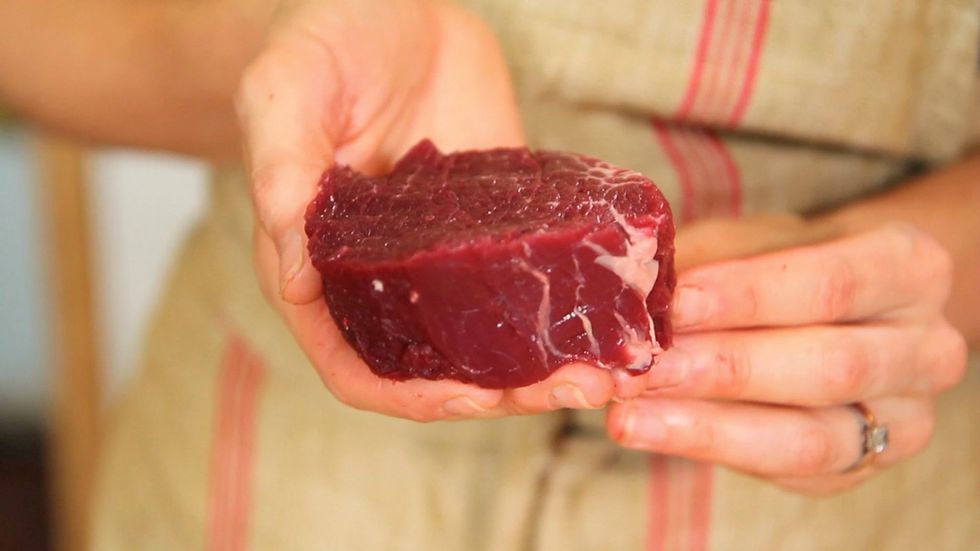 Cut the loin crosswise into 2-inch steaks. You should get approximately 6. These are filet mignons.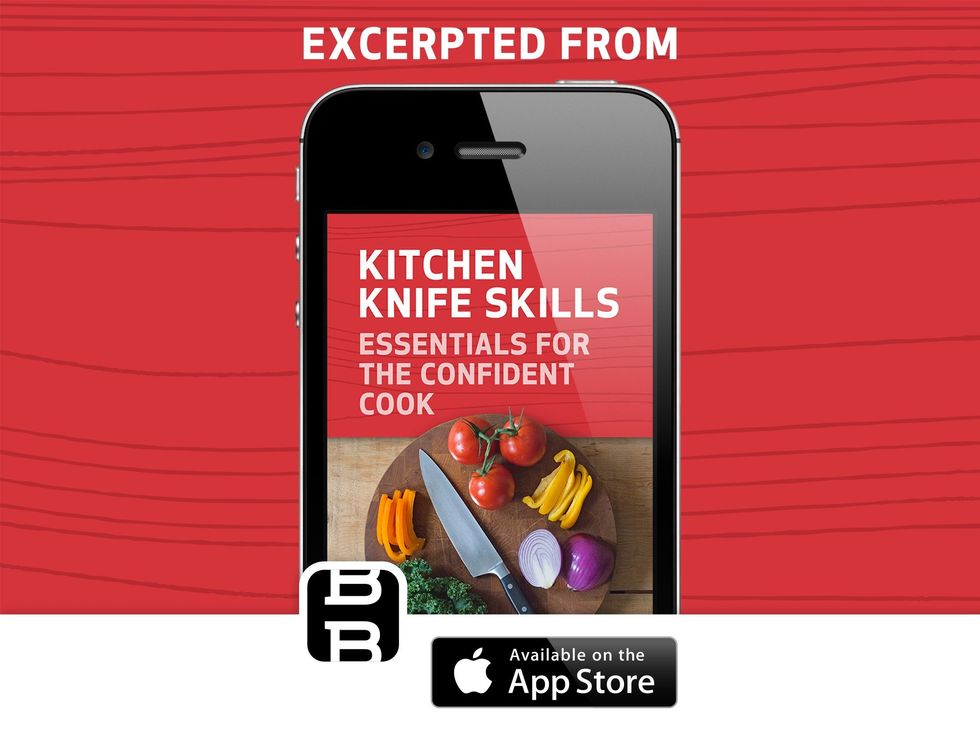 Betterbook
We produce original, how-to e-books designed exclusively for touchscreen devices like the iPad and iPhone. Follow us on Twitter: @OpenAirBooks.