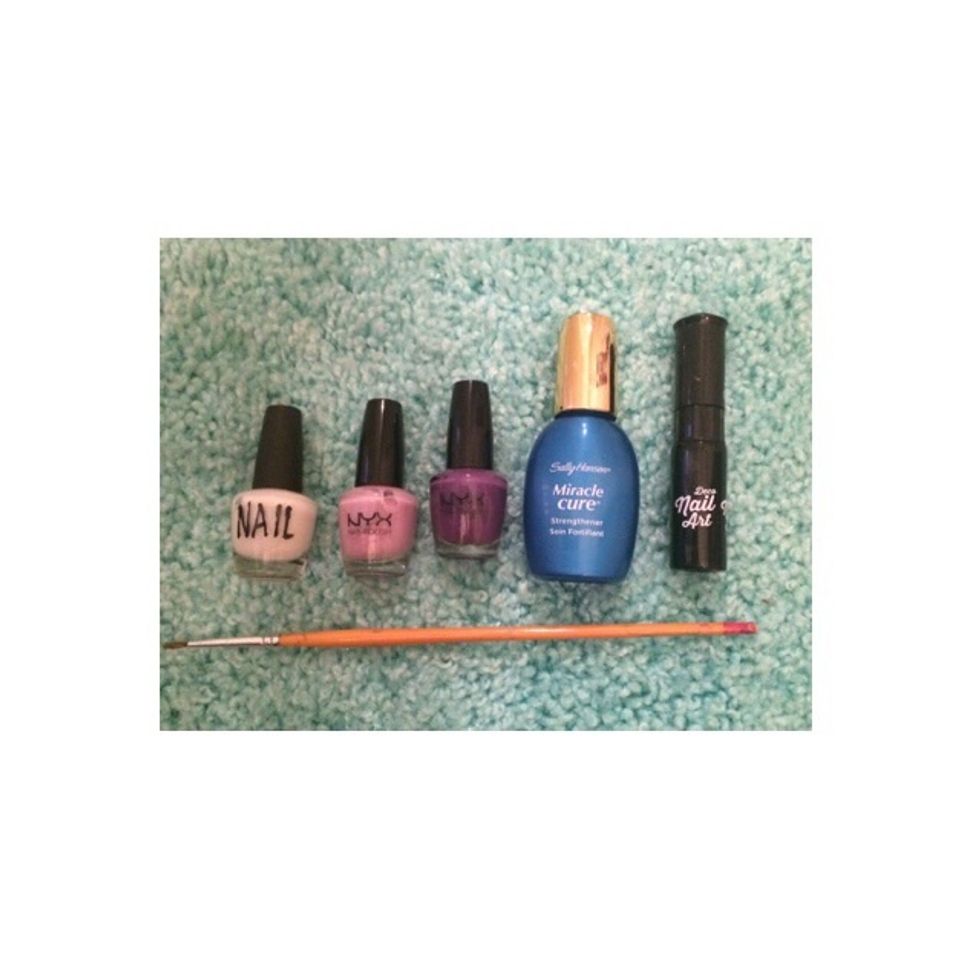 materials (: I used purples as my bases!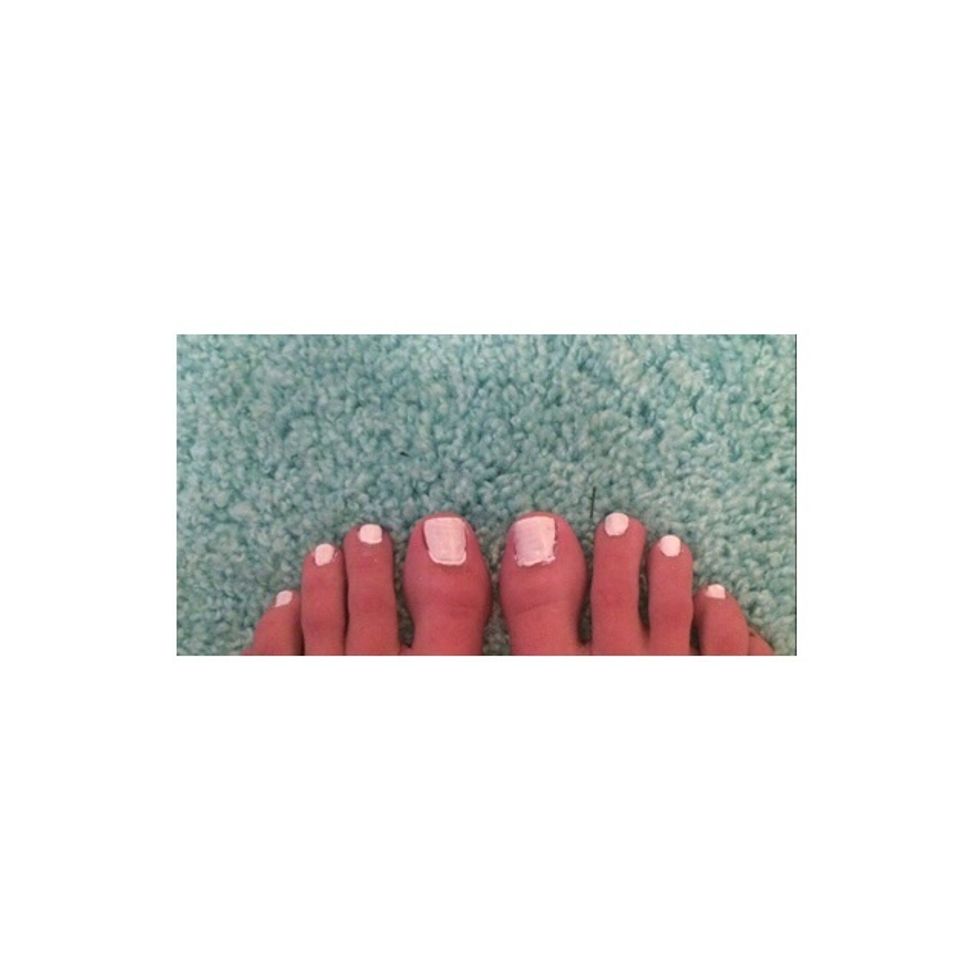 start by painting all your toe nails your lightest base color you picked! (Mine is white)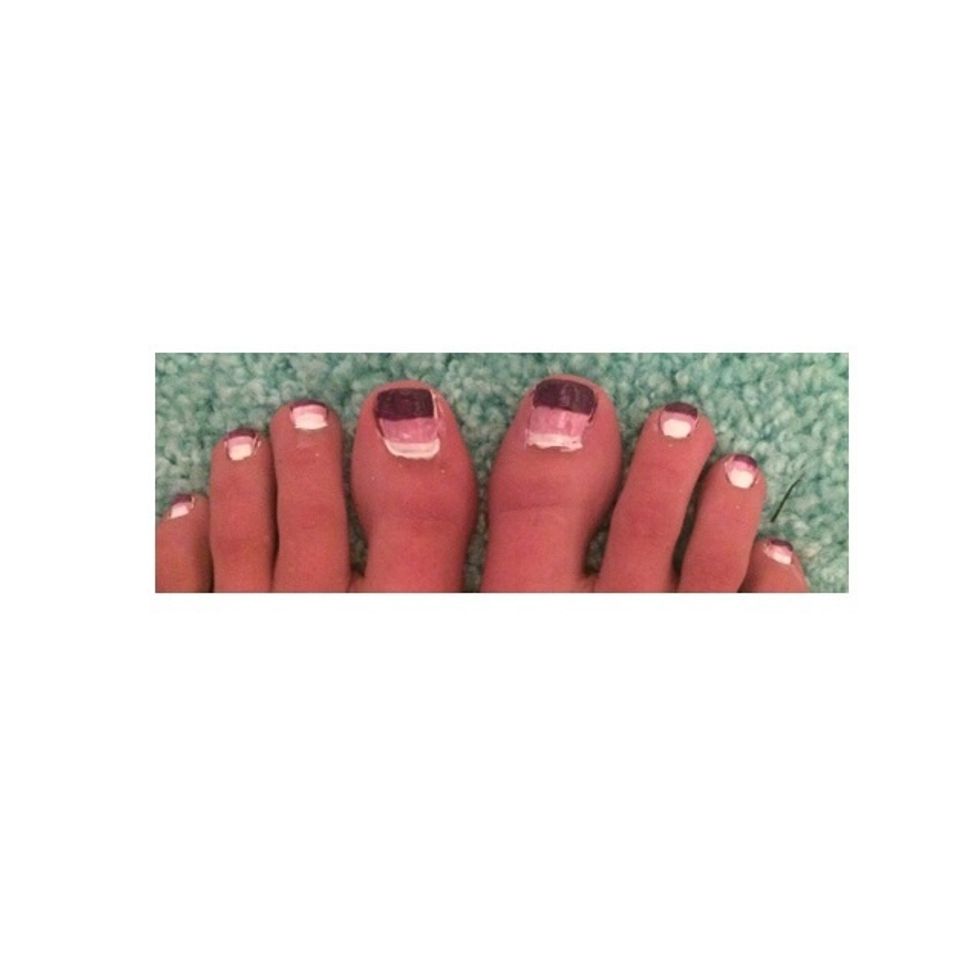 Paint 3 stripes on each nail with your base coats! (If you painted all your toes with the lightest base already you will only have to paint 2 stripes)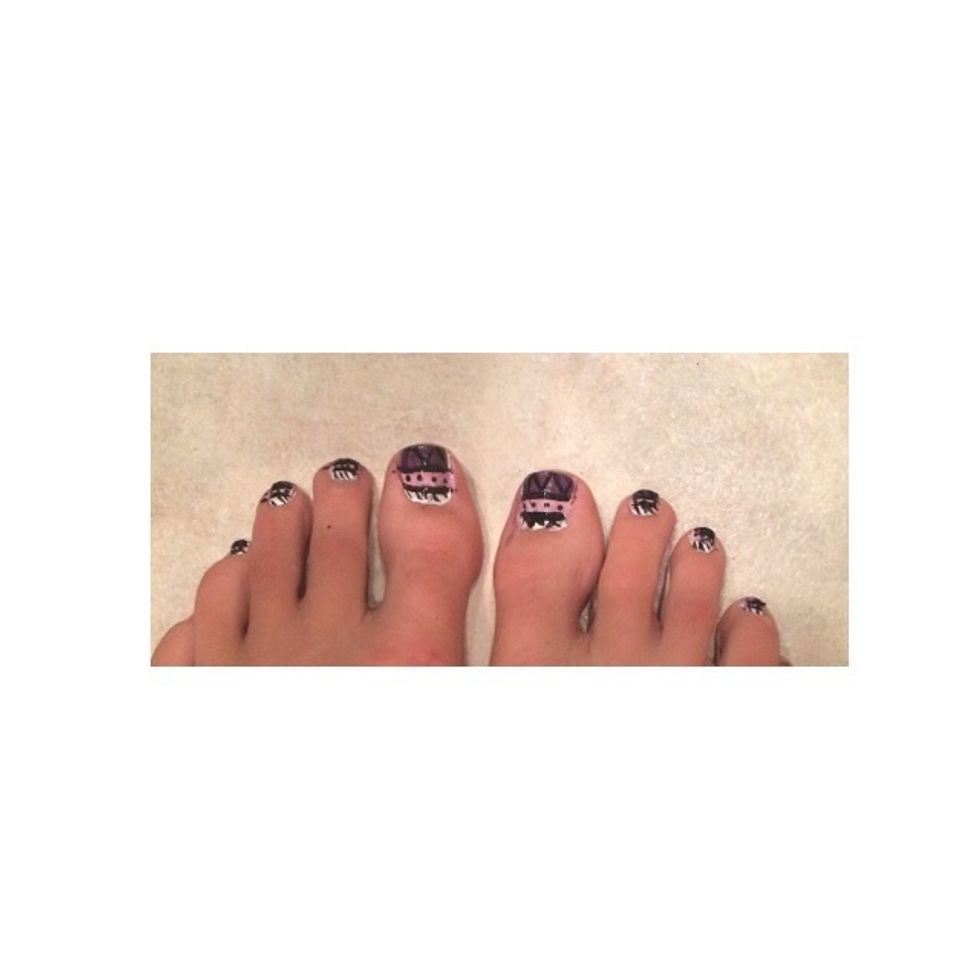 Take your Striker and Dotter and make lines to separate the bases, then make 3 different patterns!
3.0 Base Coats (any colors)
1.0 Design Color
1.0 Dotter Tool
1.0 Striker Tool
1.0 Top Coat