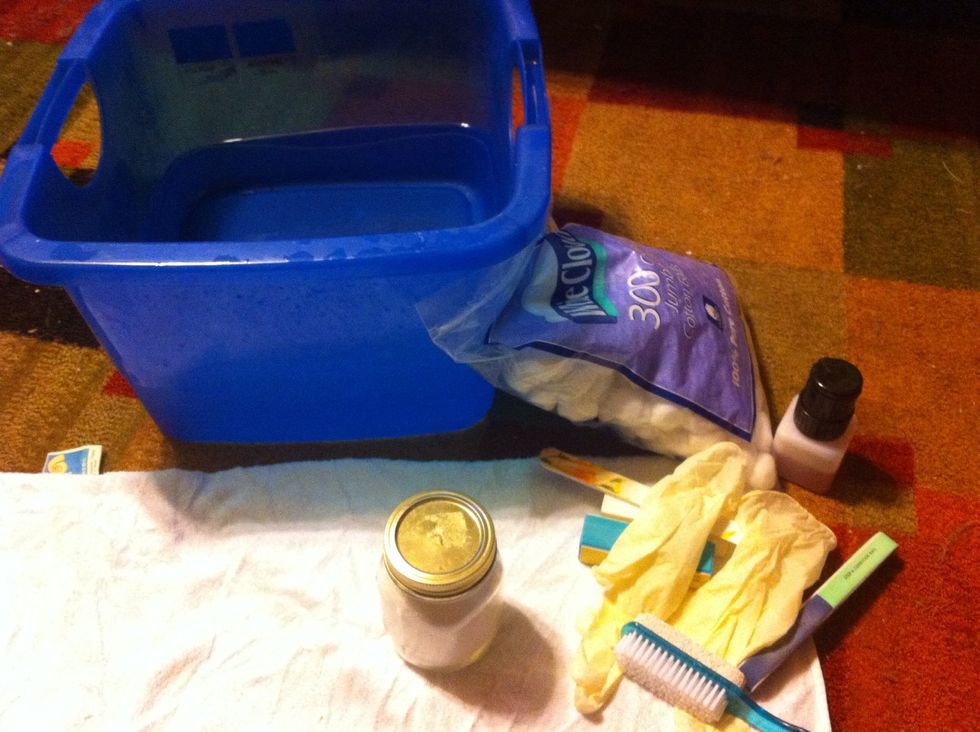 Gather your supplies.
Add Epsom salt to the water. About a cup or so should do.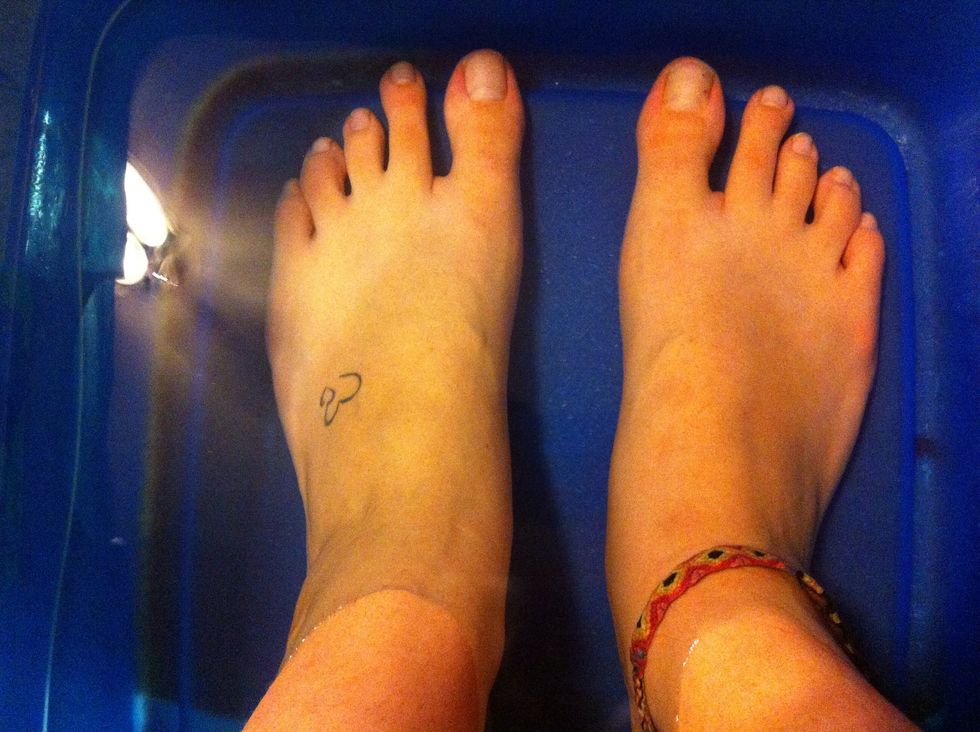 Dunk those puppies in the water. The temperature of the water is a personal choice, but it should be warm. I like mine really REALLY hot.
Now kick back and relax. Soak your feet while you watch a movie or read a book. You can soak for as long as you want. Soak until your feet wrinkle if you like!!
Fun fact! Did you know your fingers and toes wrinkle in the water because the increased surface area allows us, as humans, to grip surfaces easily under water? Yay, Evolution! ....moving on.
Now lather up your feet. Massage your heels and the arch of your foot. Get between them toesies! Now rinse!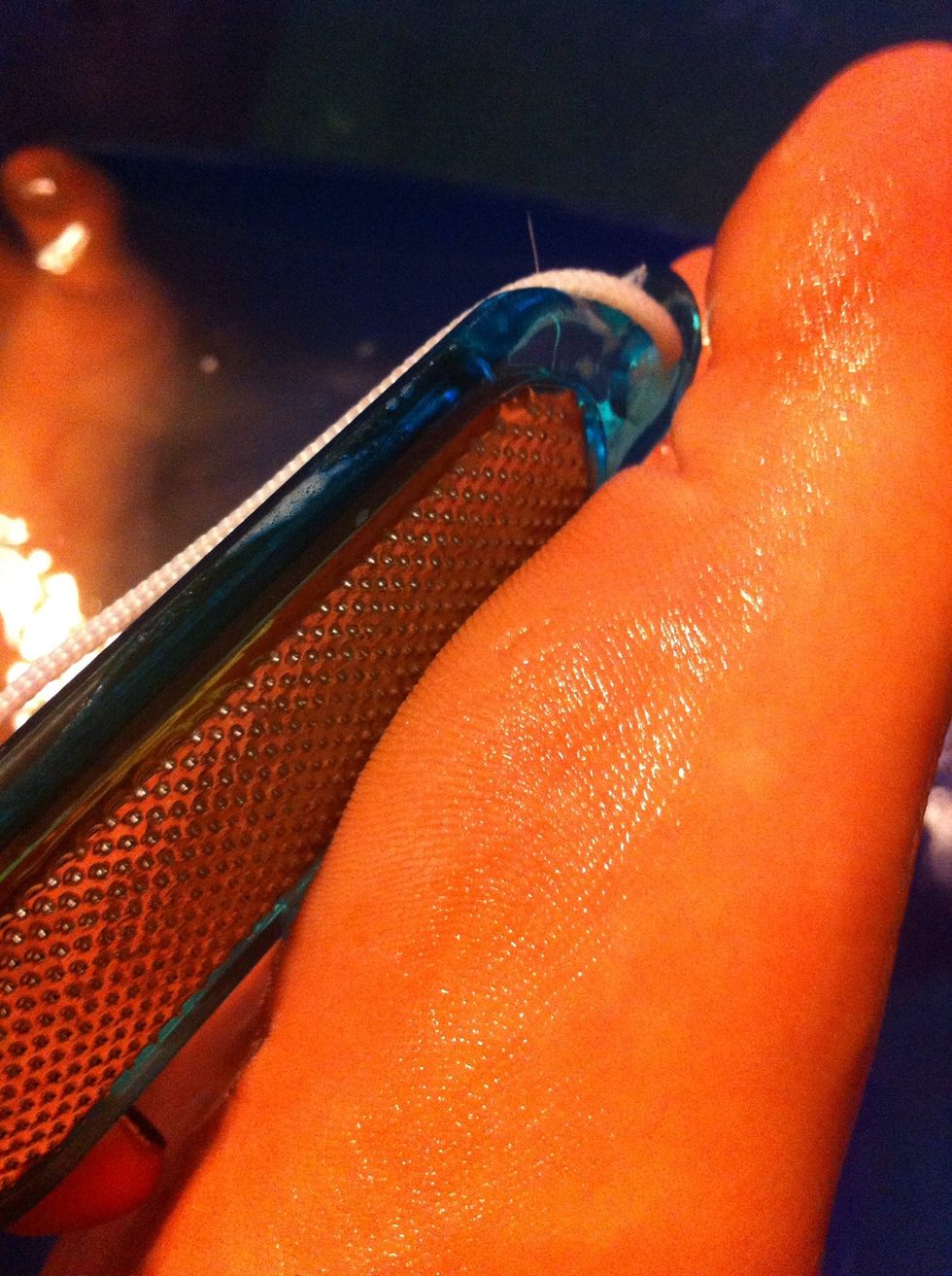 Use the "cheese grater" side of your pedi brush on any rough, callused parts of your feet. It tickles, but it's worth it.
Now use the pumice stone to smooth even further.
Another fun fact! Pumice is the only stone that floats, because it is so porous.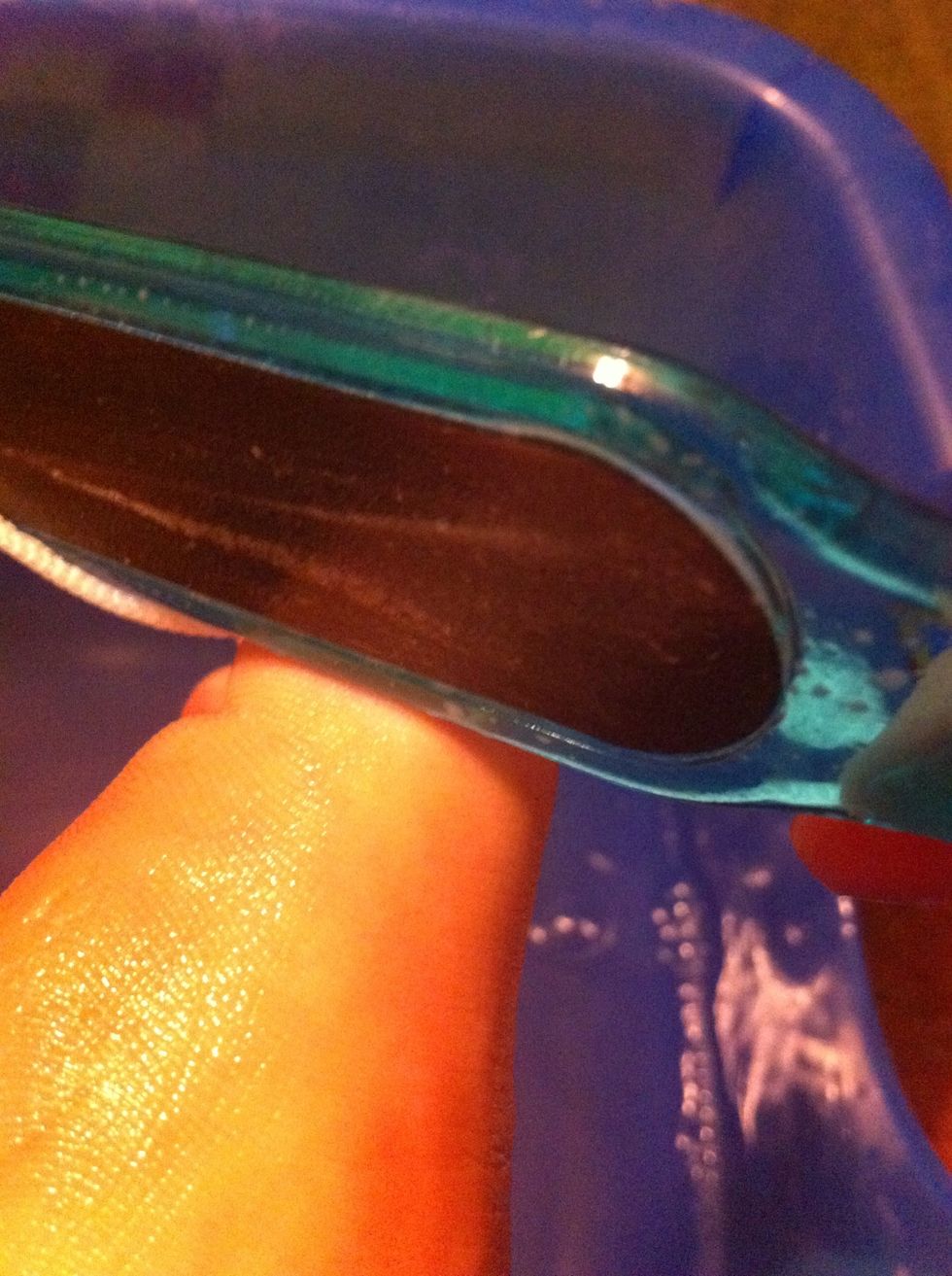 Next, use the file side of your brush to smooth your rough spots completely.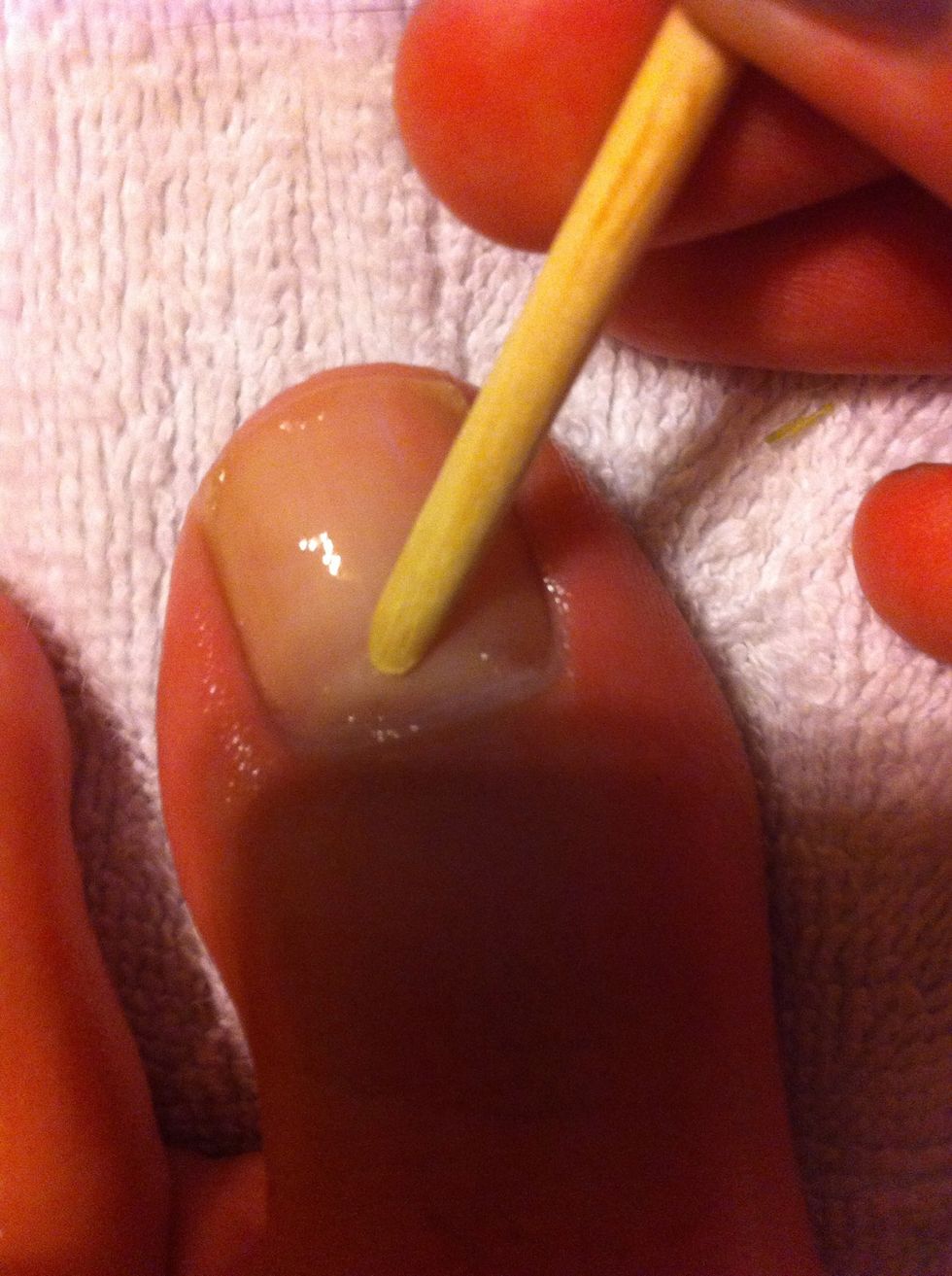 This is the most uncomfortable part for me. Using your orange stick (why is it called that...?) and push back your cuticles.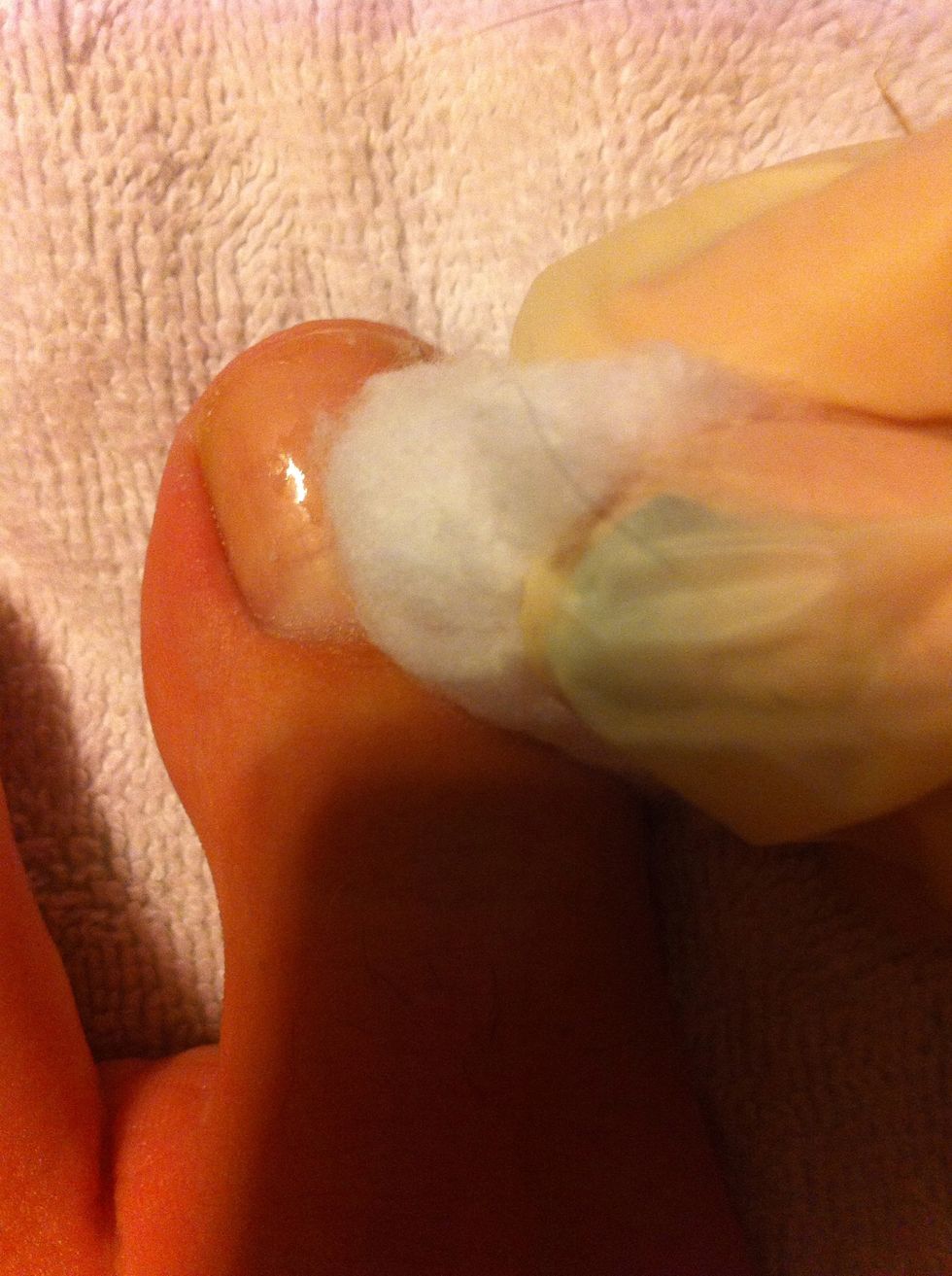 Now, use a cotton ball covered in acetone to remove any nail polish you had on. I had adhesive on my nail from some kiss stickers I had on previously.
In the last step, I was wearing gloves because I did a mani last night, and didn't want the acetone to take off my polish. They aren't necessary.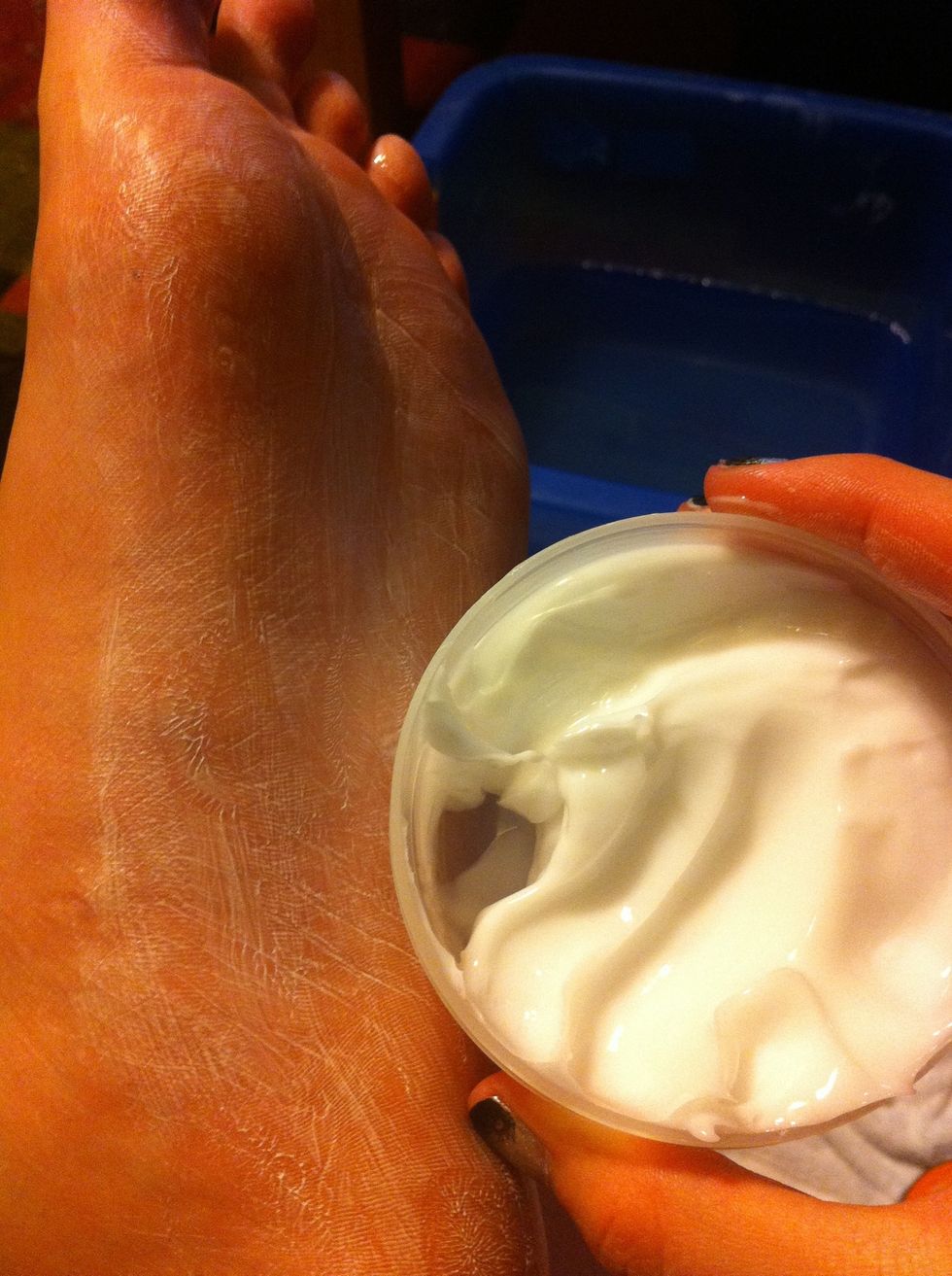 Now, apply some lotion or body butter to your feet. Mmmmm. Feel the moisture.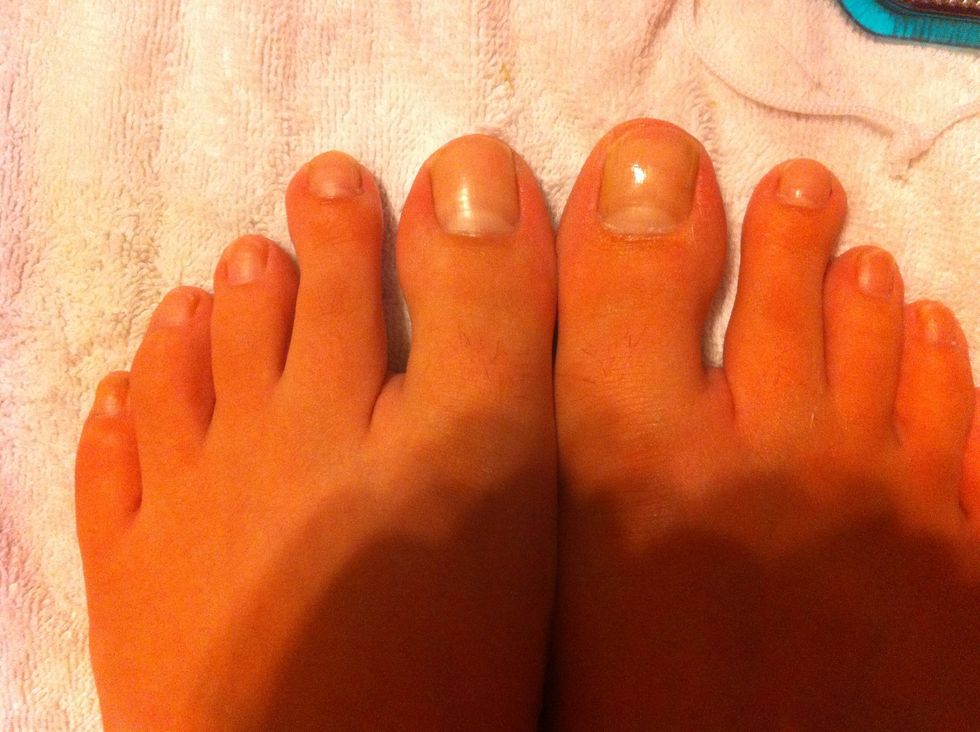 Now your feet are all pampered and ready for a paint job!
I hope you enjoyed! Thanks for reading. 😄
Bucket of water
Epsom salt
Foot cleanser
Acetone
Cotton balls
Any other soothing products you want.
Towel
Four way pedicure brush