How to organise and enjoy an adventure on a scooter or motorbike ...
17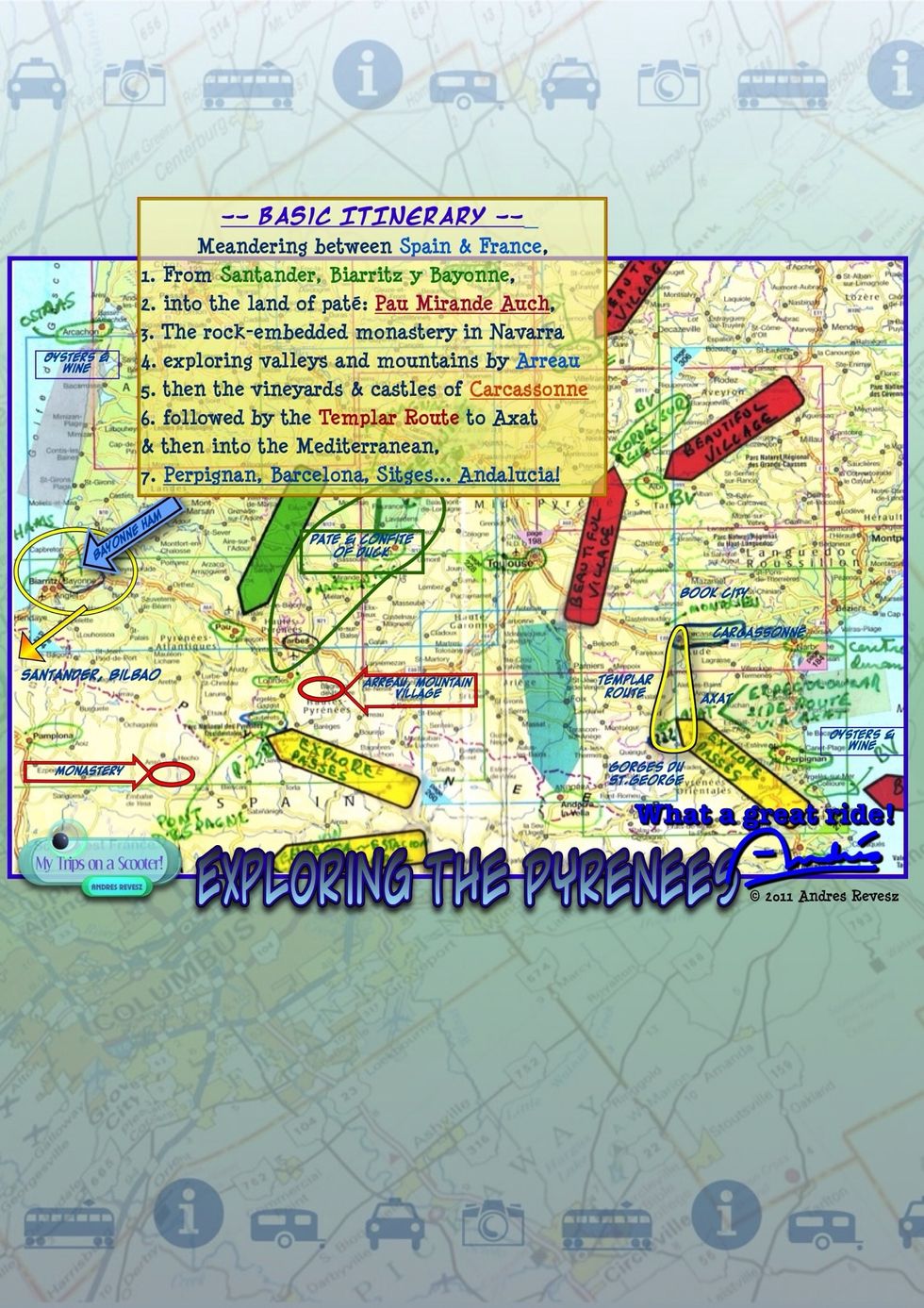 Read up and plan your possible route ...for sure there will be changes on the way! Be ample on possibilities. Develop a basic itinerary or travel route... And of course, explore the unforeseen!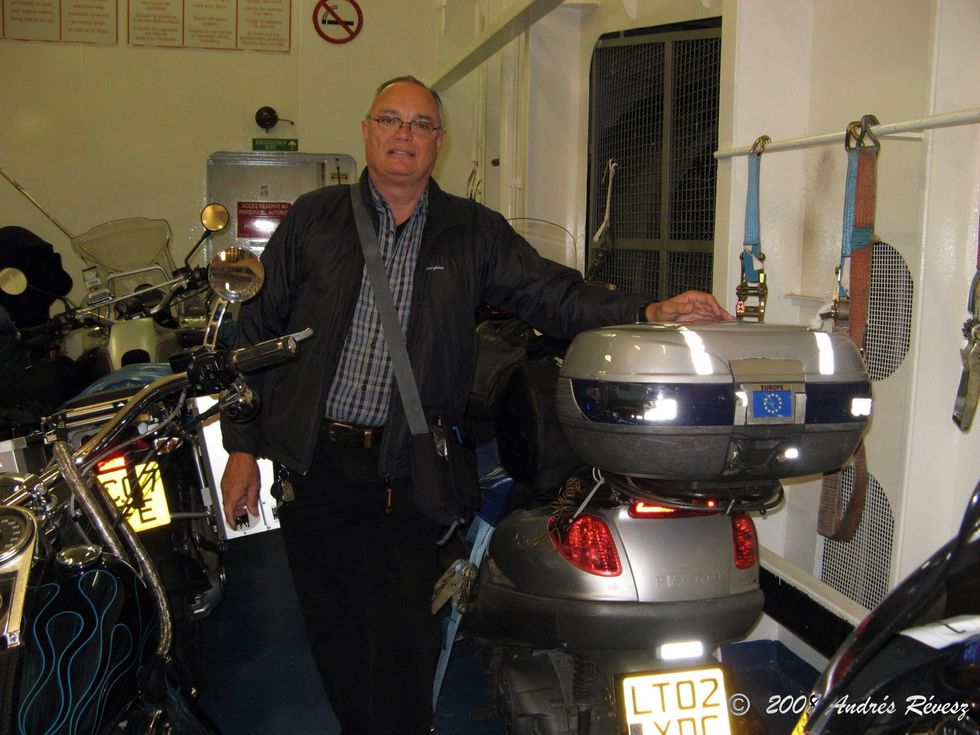 Carry a big box on the scooter to use for your helmet and daily living needs...maps, day pack, medicines, extra layers... And carry straps or tie downs to use in the ferry
Get & develop a map pointing out your favourite interests... Mine include food, wine & pleasant ambiance. :) You will be w limited storage & limited time for reading while in transit...so plan ahead.
The marked road map is the key... Marking the expected route and highlights for the day... The GPS is just a navigational aid.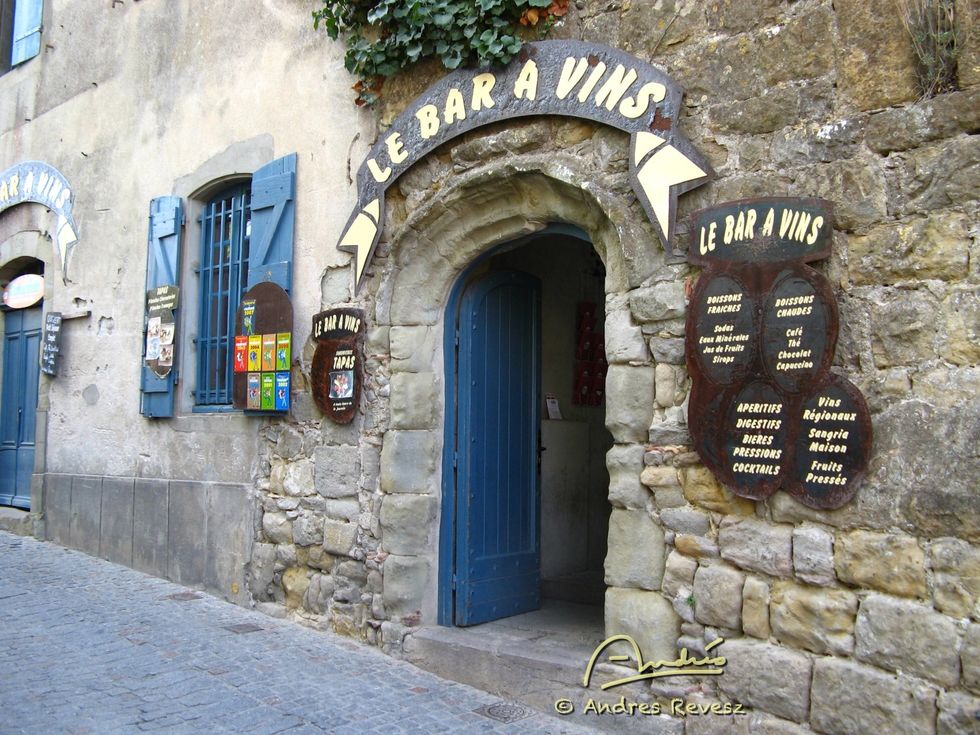 One of my areas of interest!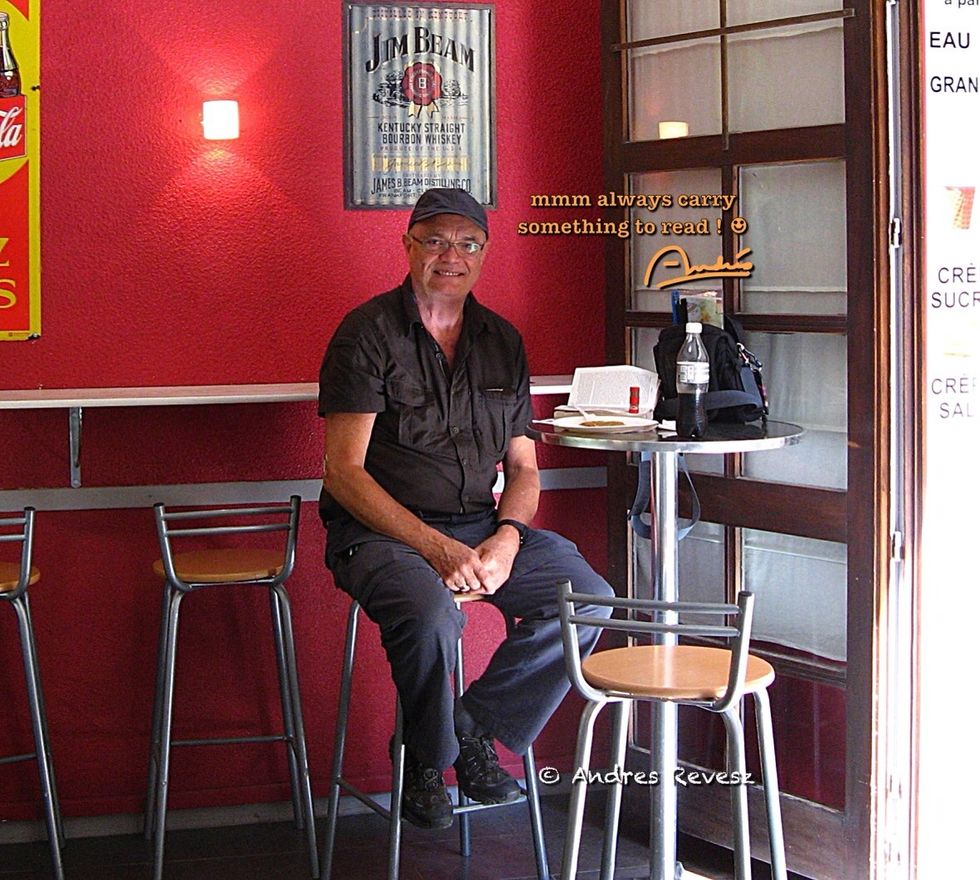 Carry books and a Kindle or similar to read wherever you are, and in your day pouch include water & your two favourite spices. Take w you the foldable maps, either to ask for suggestions or to share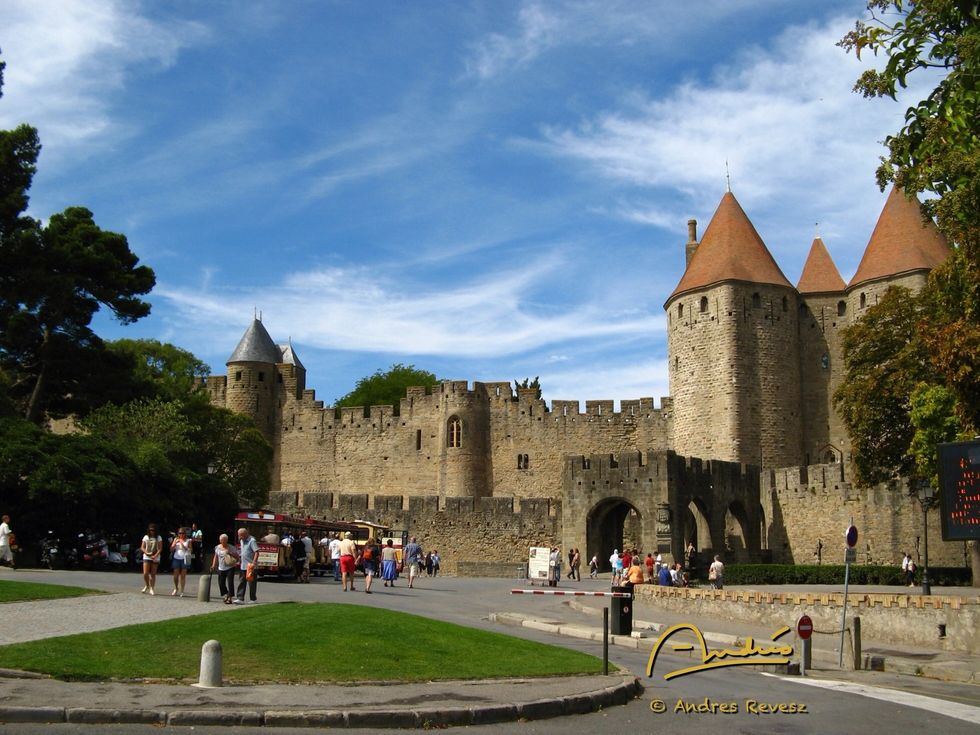 With a scooter, parking is just a stone throw away from main attractions. This is the Cite @ Carcassonne.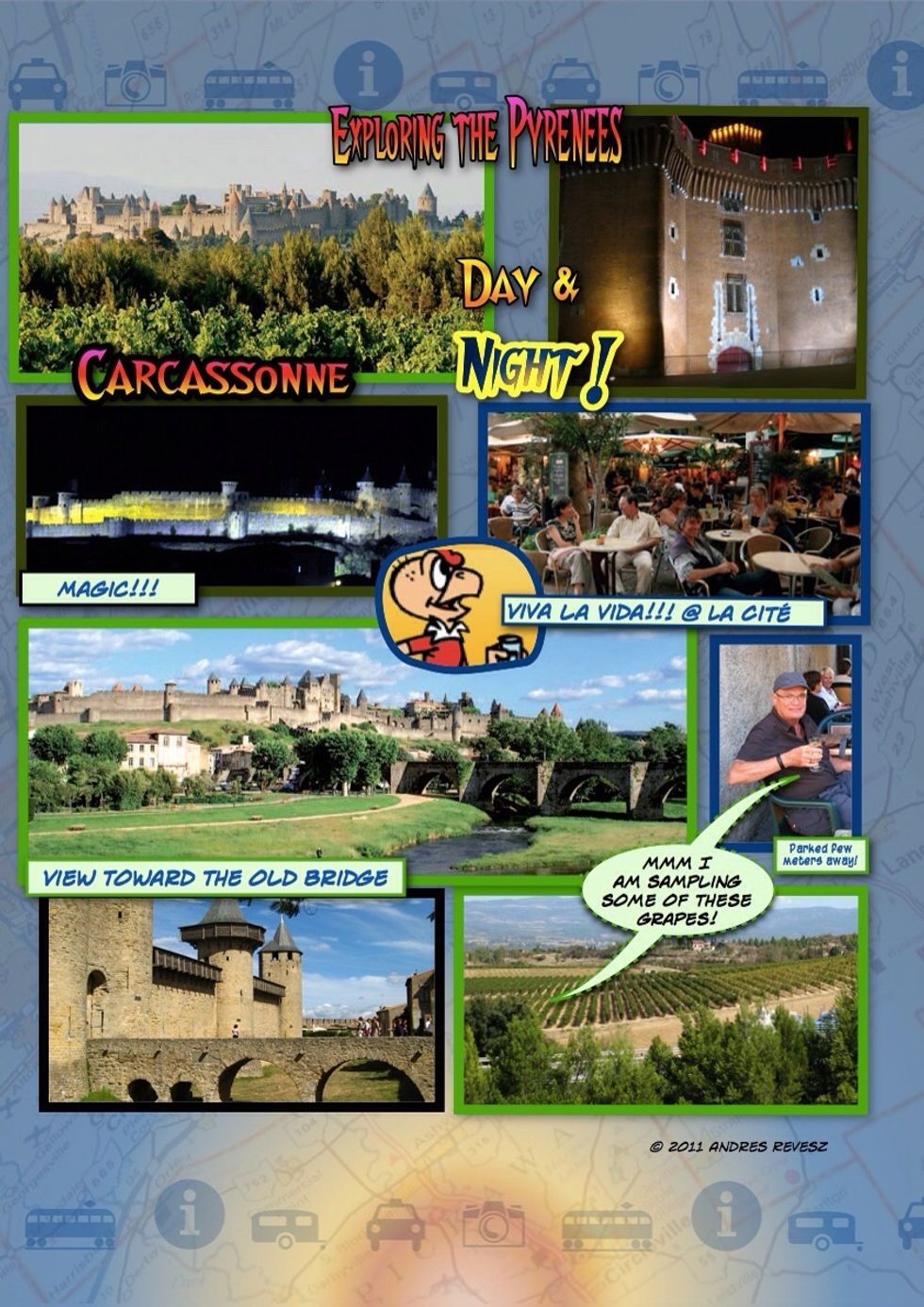 Carcassonne does not allow normal traffic within la Cite... But there is a way for the scooter to get to the IH hostel on top! Great!
In old parts of towns with limited circulation scooters can usually be used and access is super!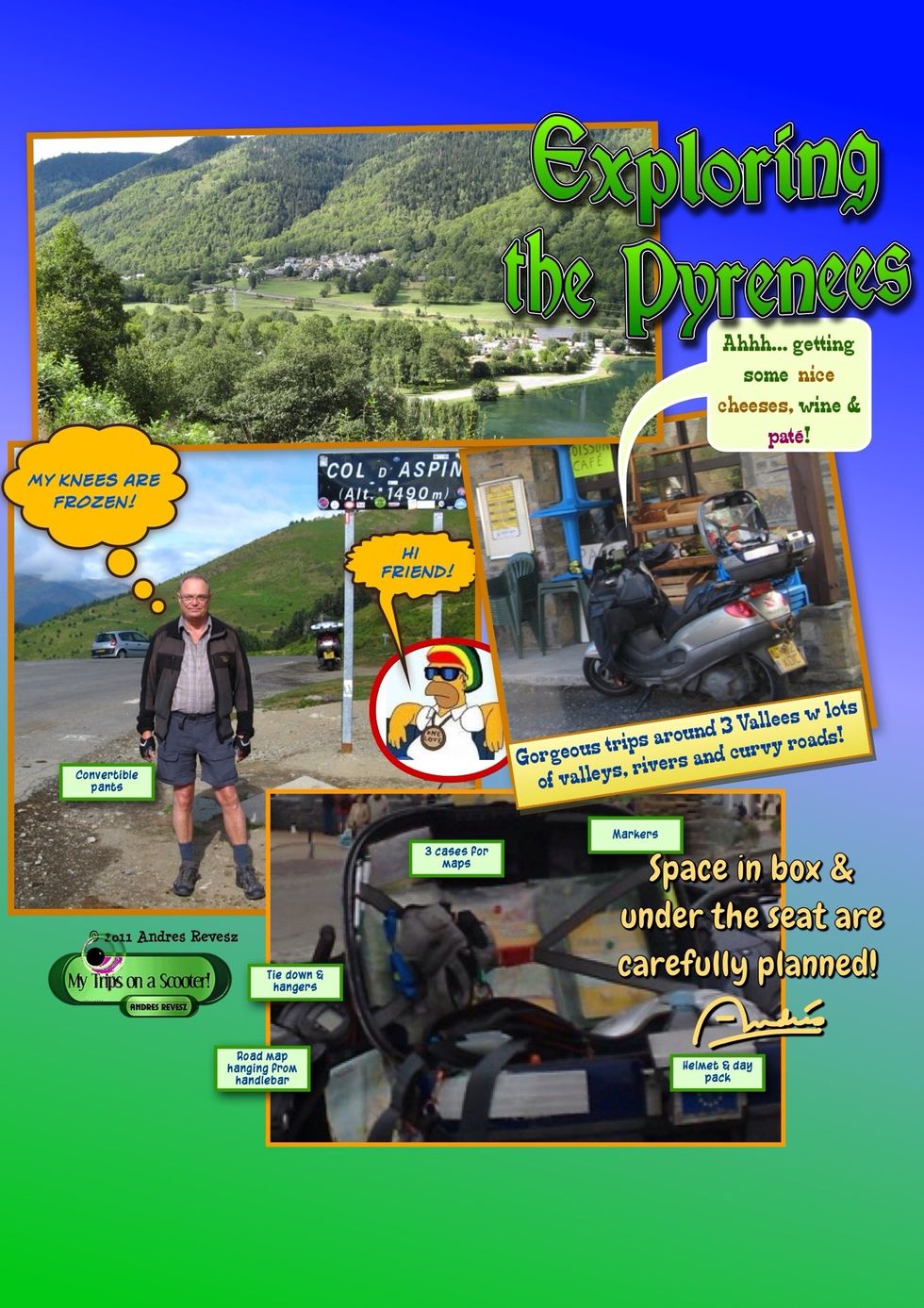 The scooter box is also convenient to carry your picnic supplies!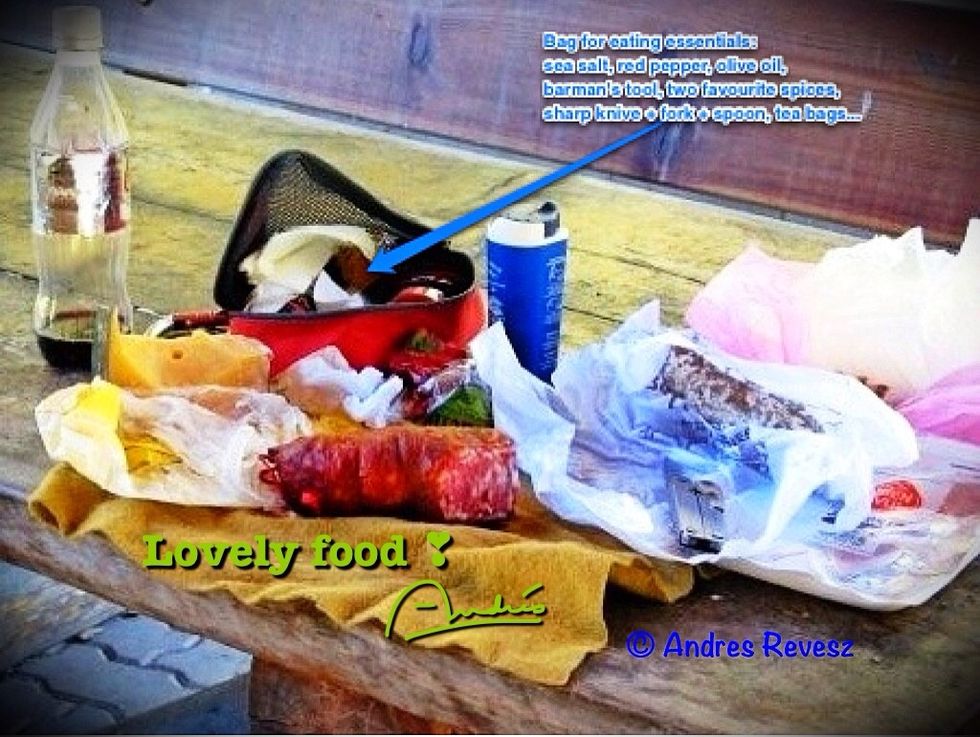 Since you will be out & about a lot, carry a small bag with the eating/cooking essentials, personalised to your taste! You can buy local produce & wine of the land at market prices & eat superbly!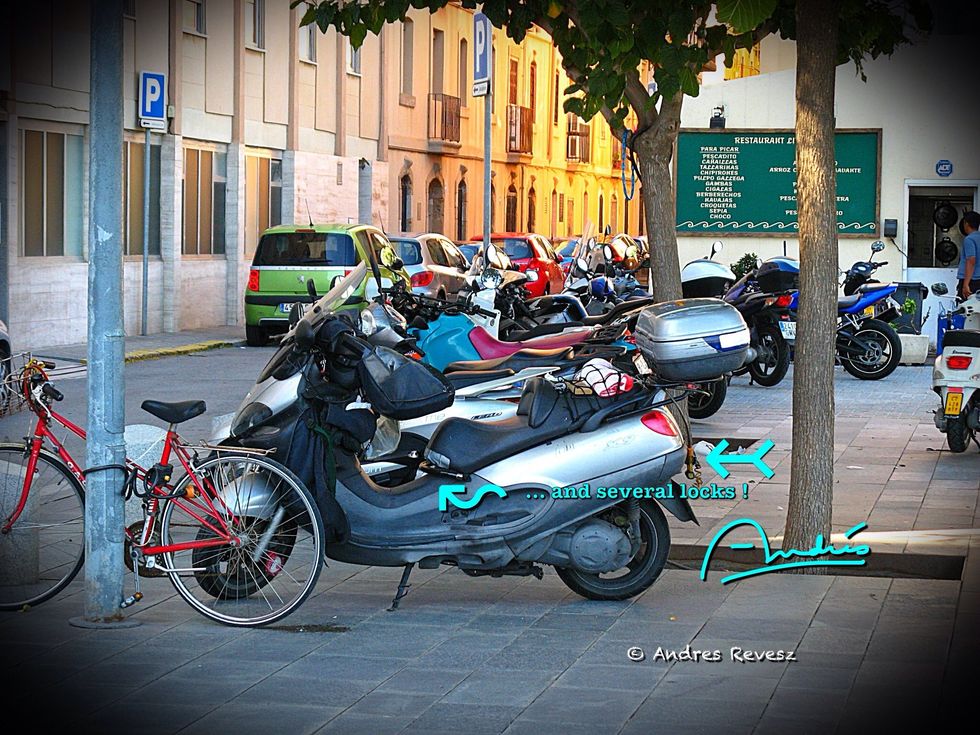 Put a cargo net around the pillion seat to carry your wet towels and bathing suit. Mine also as an apron to warm my knees/ legs and heated handlebar grips with a wrap-around cover to protect hands.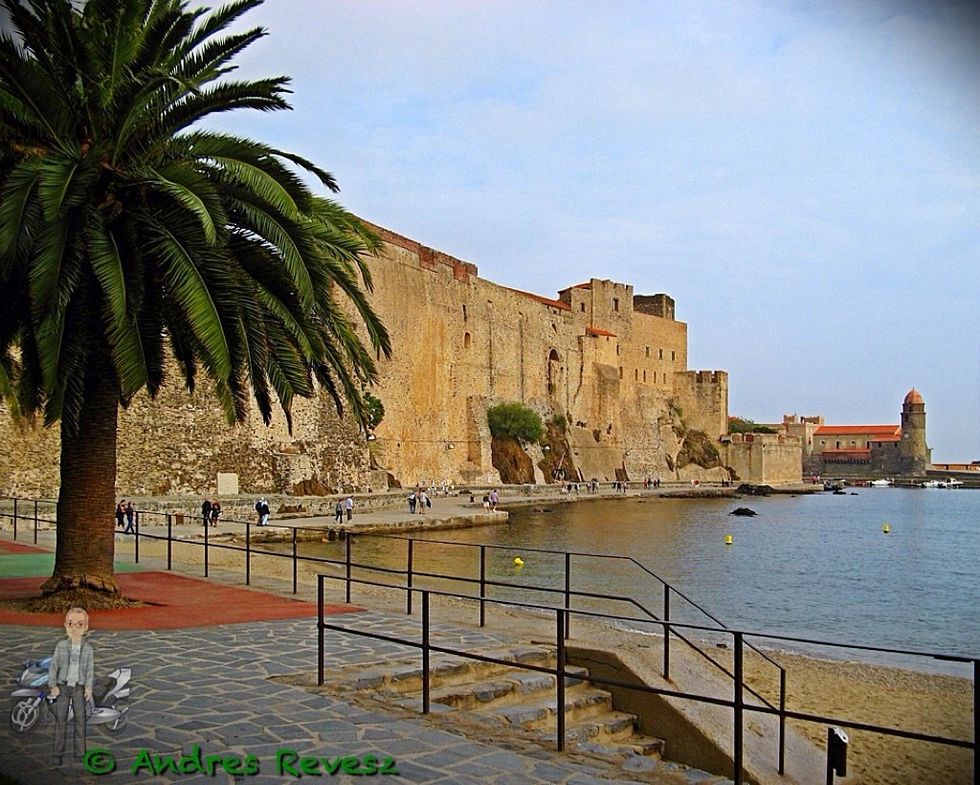 Park & swim!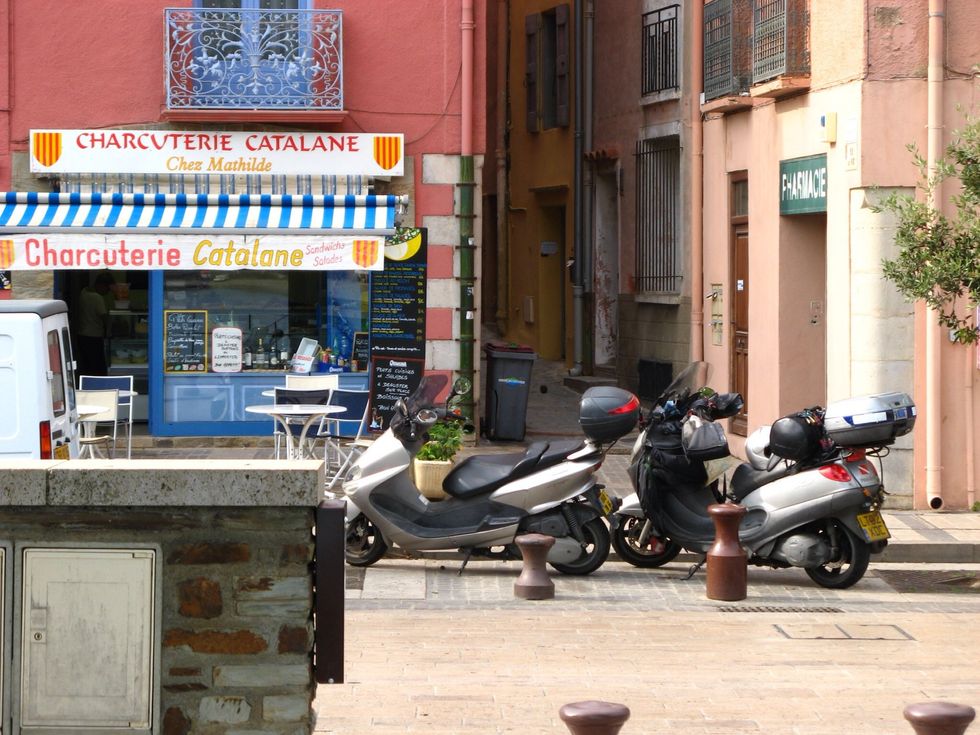 Parked by the cafe... Easy!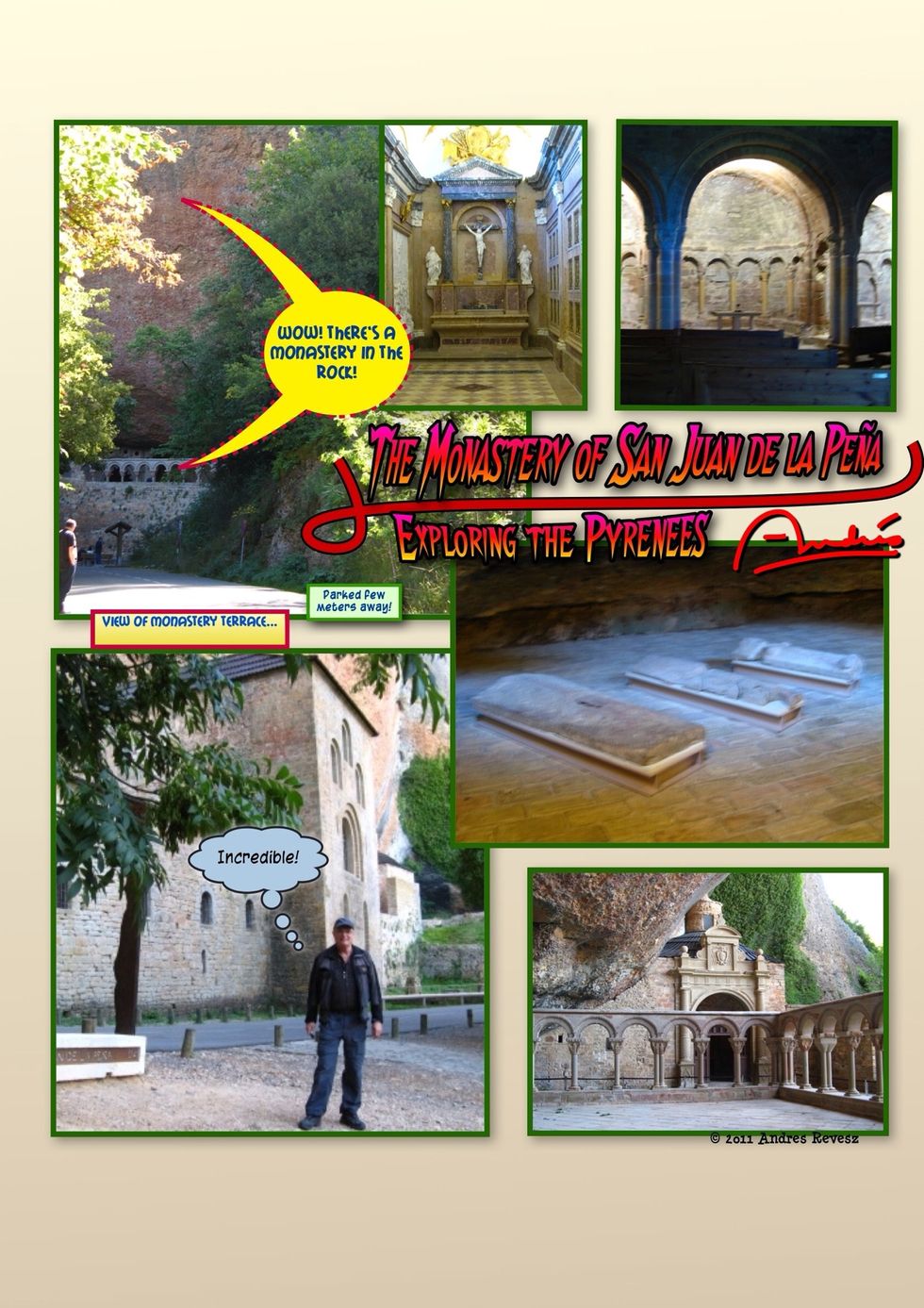 One of the unusual sights! A monastery within the mountain!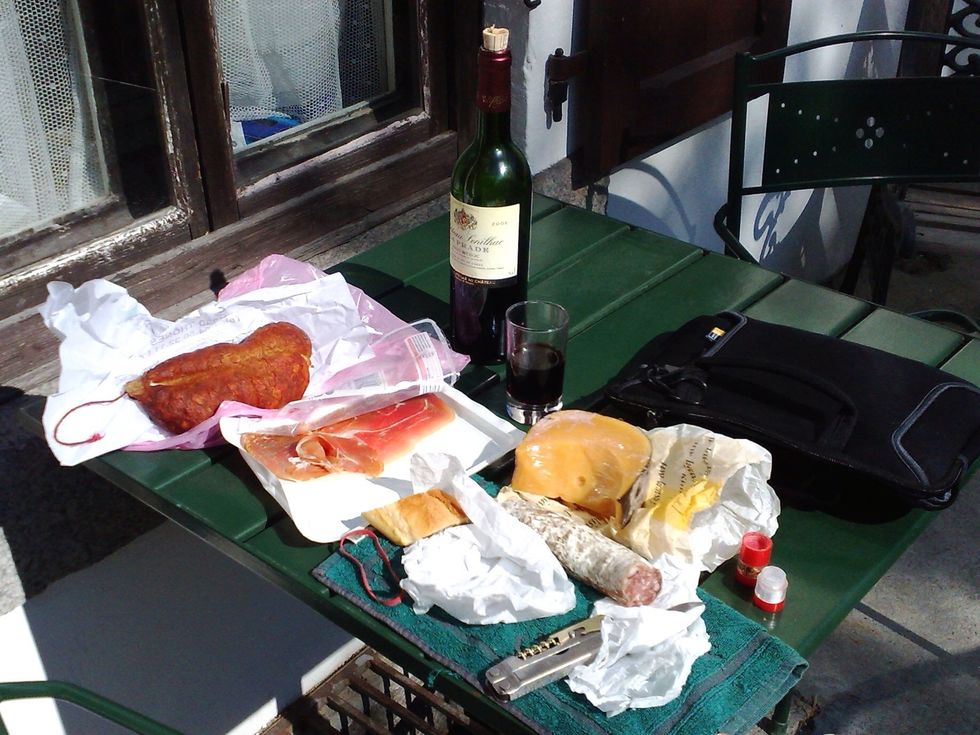 If you are on an overnight stop or have time for a siesta, bring out a gorgeous wine to celebrate life! I used a net book to communicate, make reservations, etc. Next trip will do with new iPad mini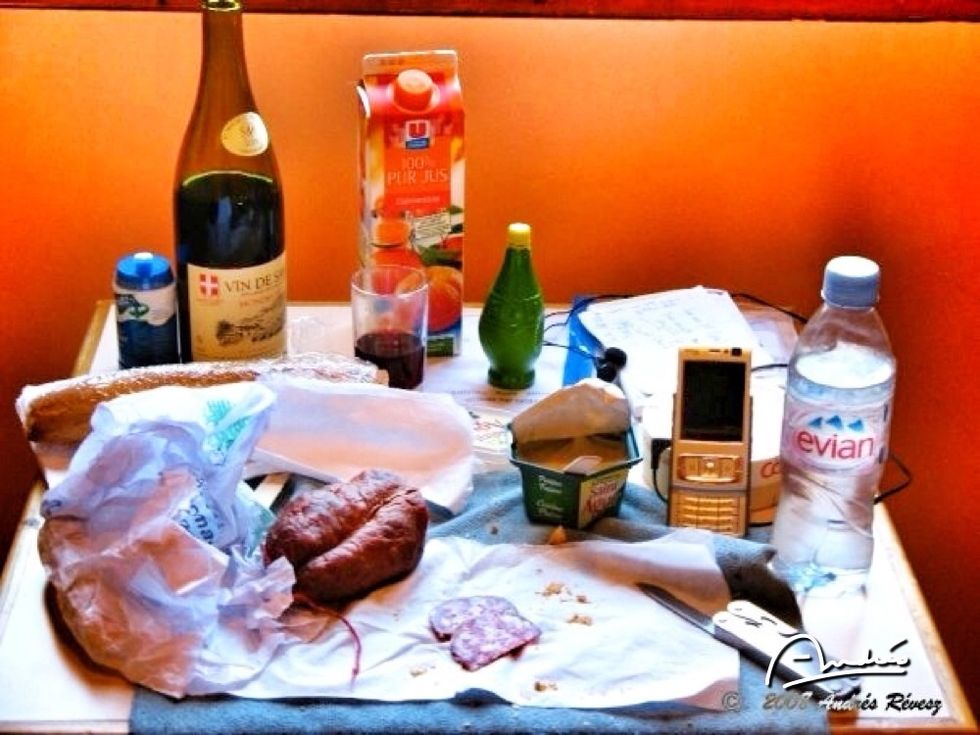 In addition to eating, I enjoy music so I use my phone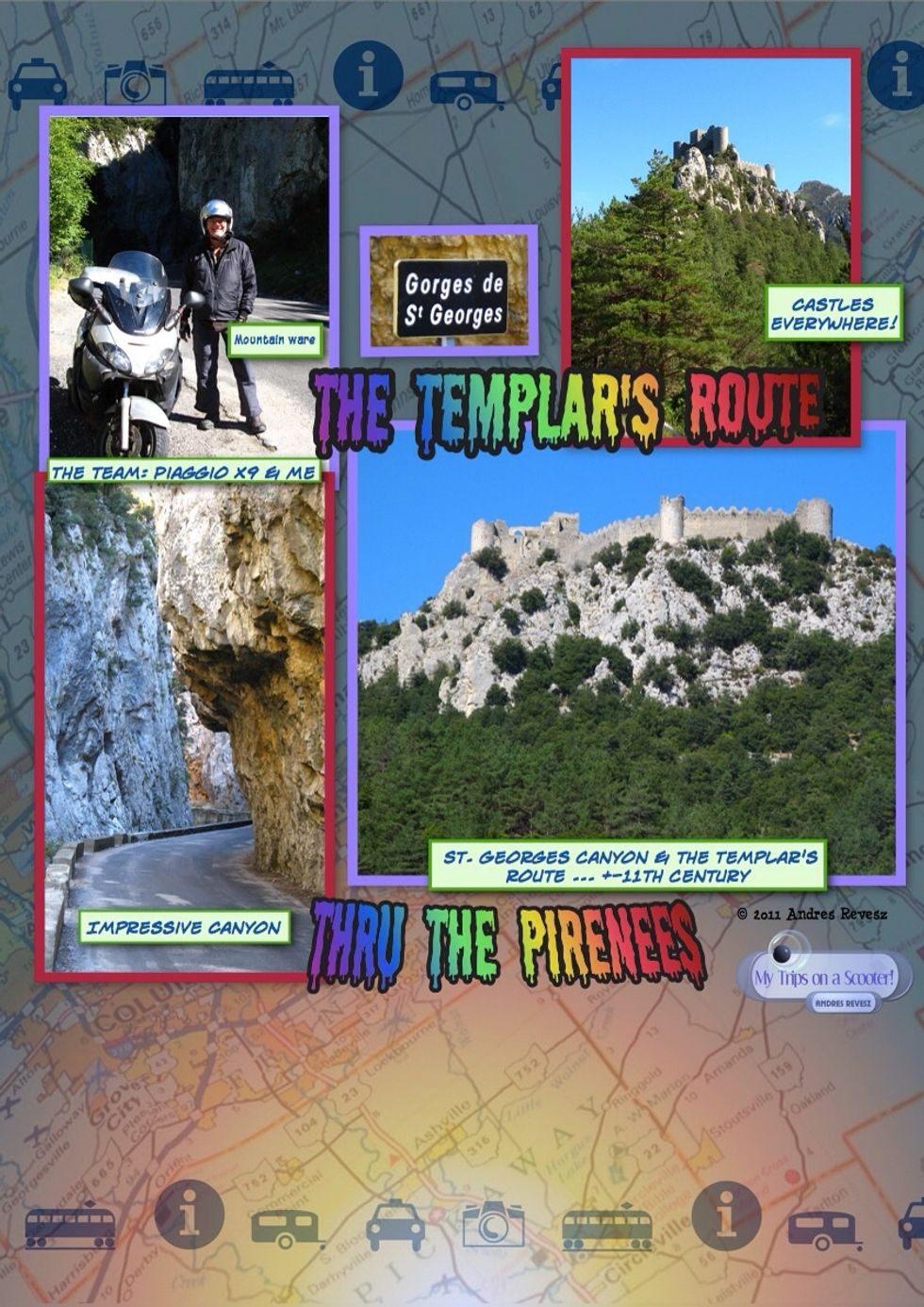 A very romantic and mystery laden route. As you pass on your scooter, the view is just gorgeous ! Very nice way to travel and discover, very informal and relaxed.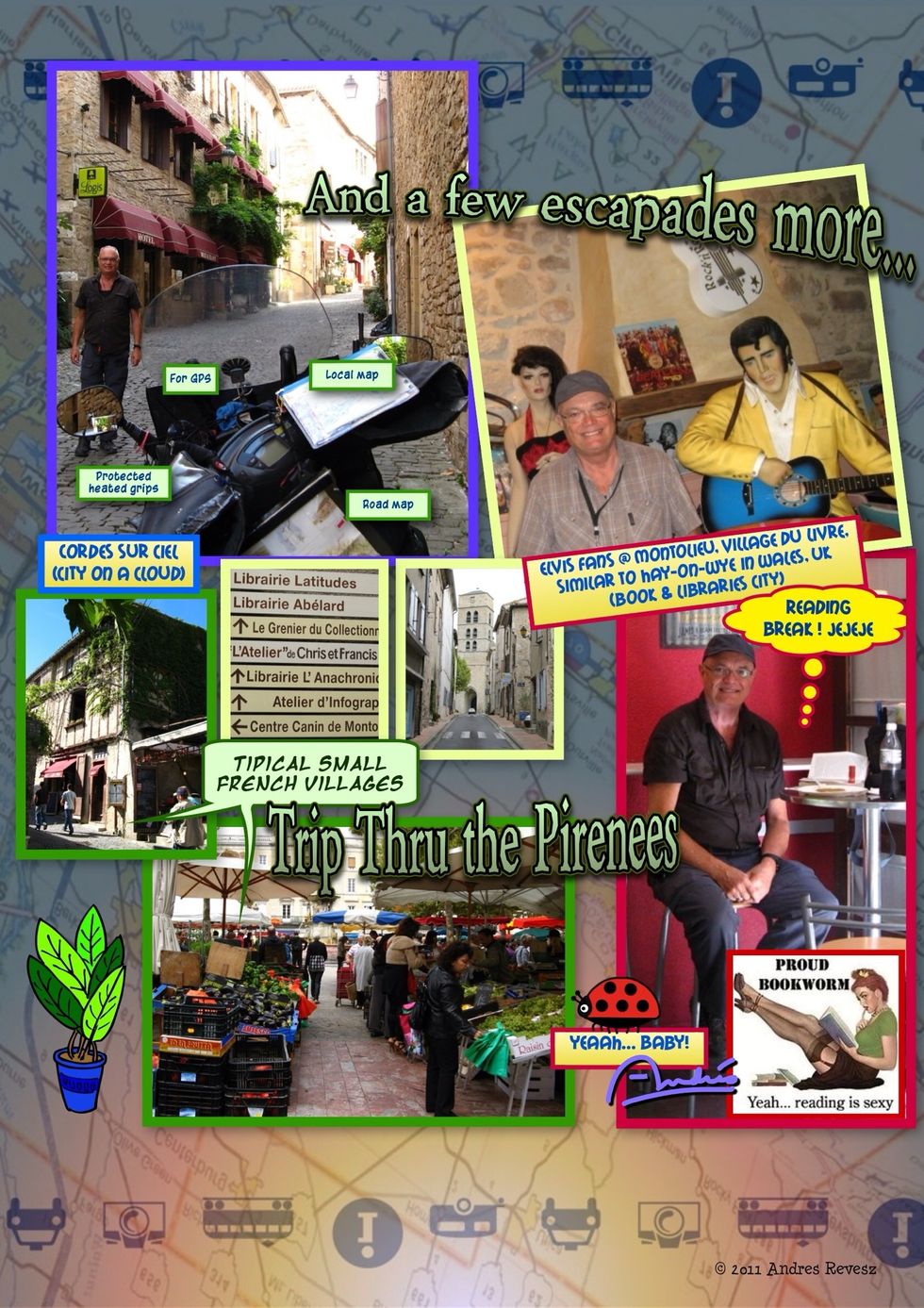 In the upper left, you will see that the scooter has several maps (road, village), bar for GPS, apron & grip protectors. Again, access to old parts of villages is superb.
And to help out in the thinking, dreaming and planning here is an example of a possible template ...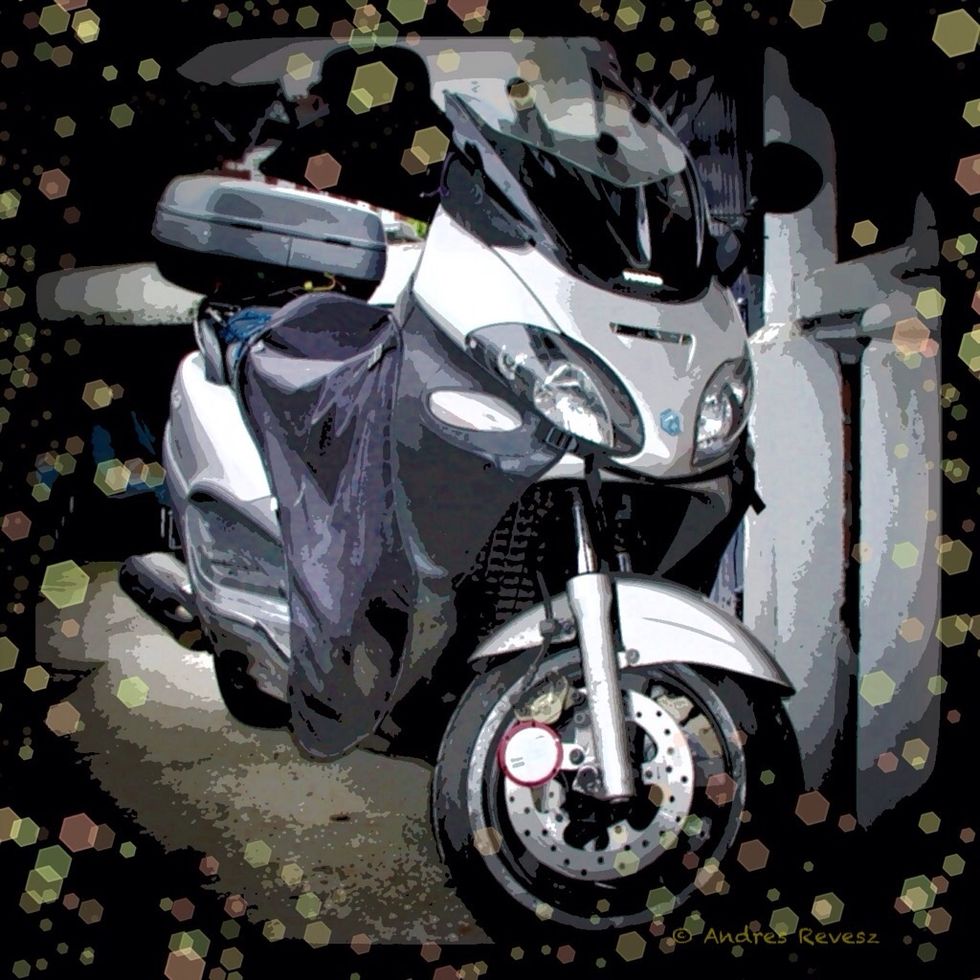 And this is my scooter with which I'm going around Europe. My next guide will have ... Through Northern Italy (Pisa, Florence, Venice...) . Suggestions are more than welcome.
1.0 Scooter or motorcycle
1.0 Pack bag
1.0 Day bag
1.0bnch Maps
1.0bnch Mountaineering clothes
1.0bnch Mountaineering utensils
1.0bnch Eating & cooking kit
1.0 Key power belt (emergency repairs by any mechanic)
1.0 Set of tools for repairs (by any mechanic)
1.0l Drinking water
2.0 Spare glasses (if you need them)
1.0 Mini first aid kit
1.0 Trekking map case, with hanging loops