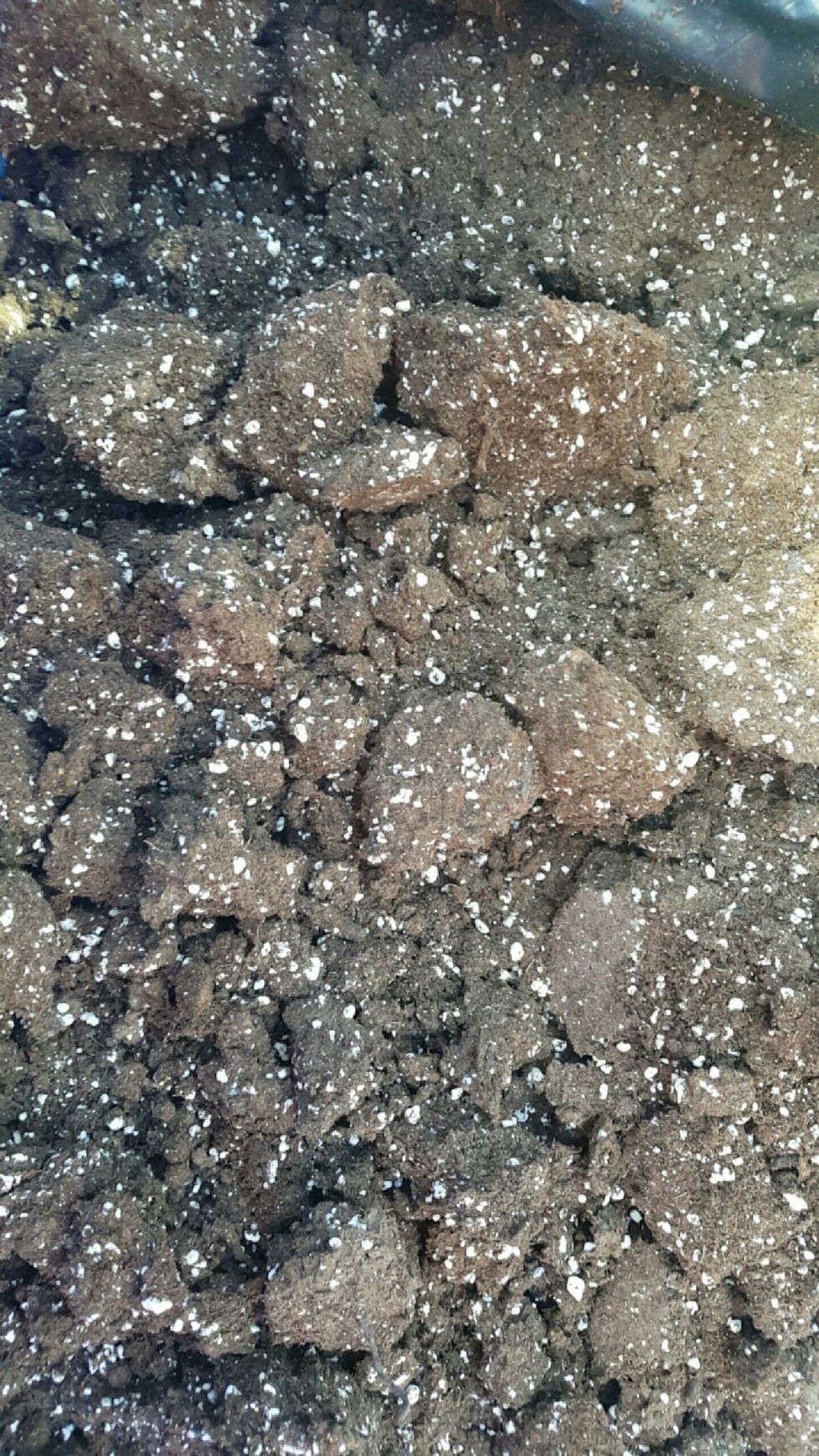 1. Mix soil dry soil mix, add water and break up the clumps. Add water until the soil mix is the consistency of cake batter.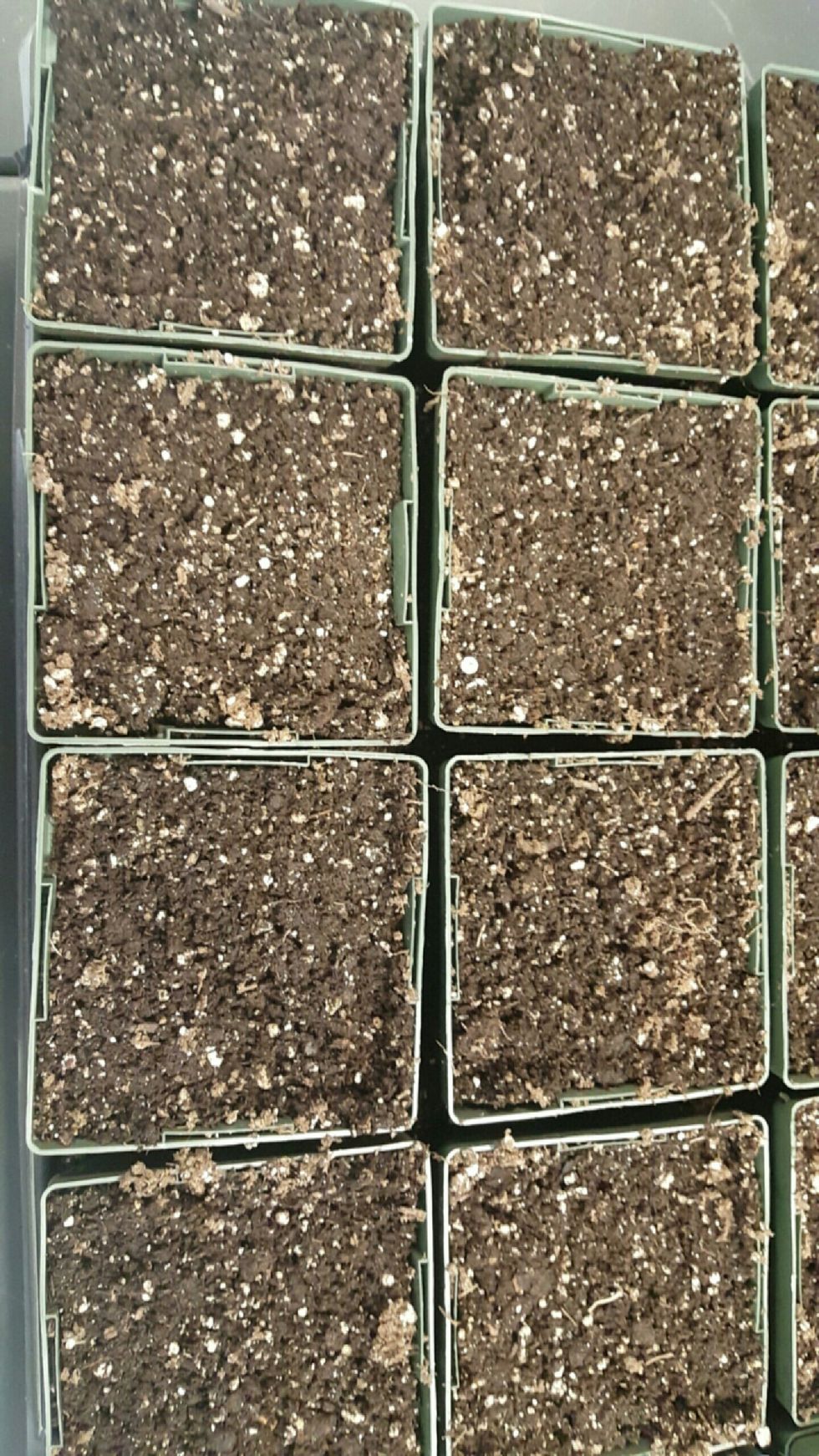 2. Fill 4x4 pots with mixed soil. Fill right to the top evenly but make sure it is not packed, soil should be loose.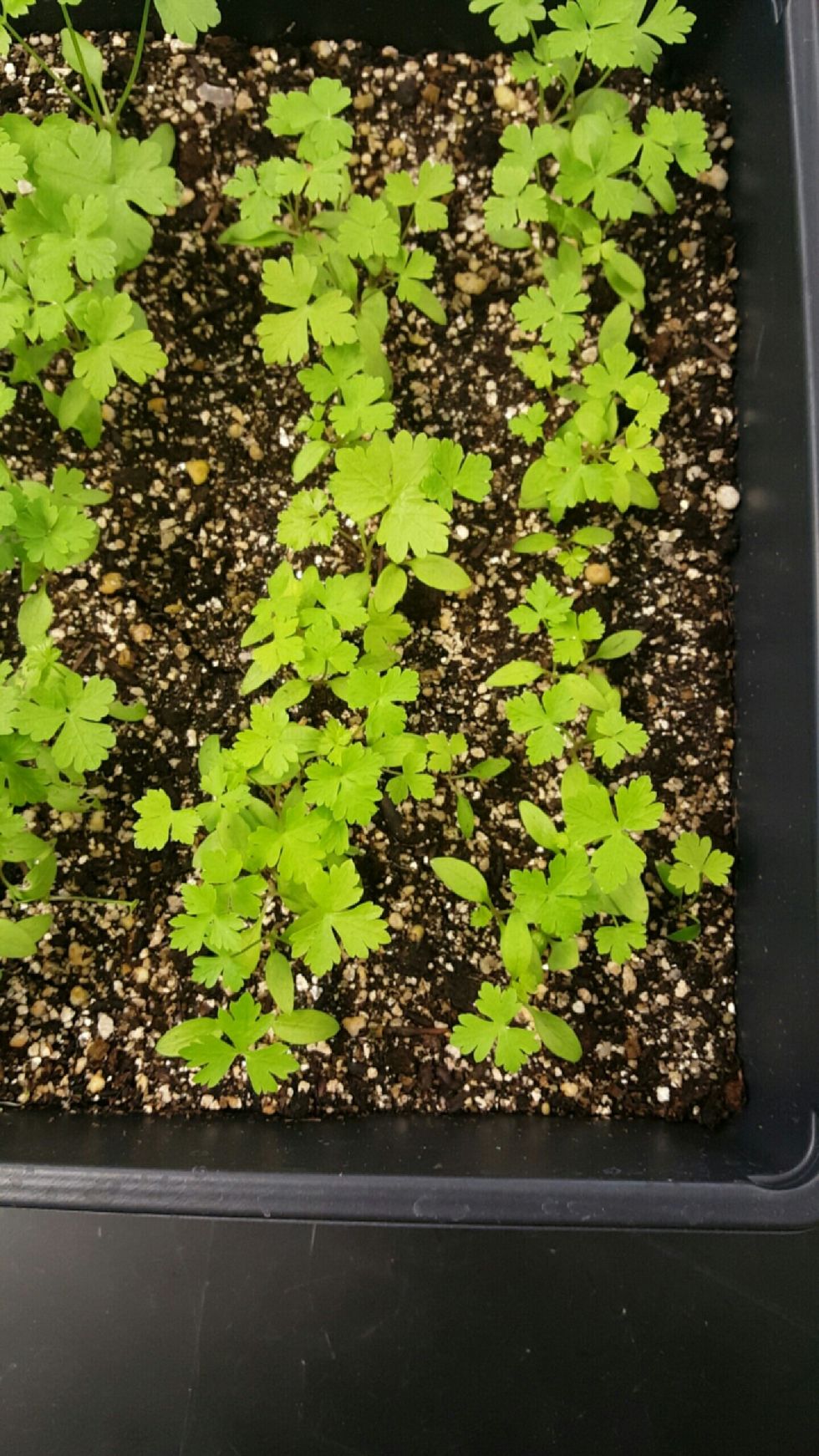 3. Make sure plants that are to be transplanted have the first set of true leaves such as the ones in the picture.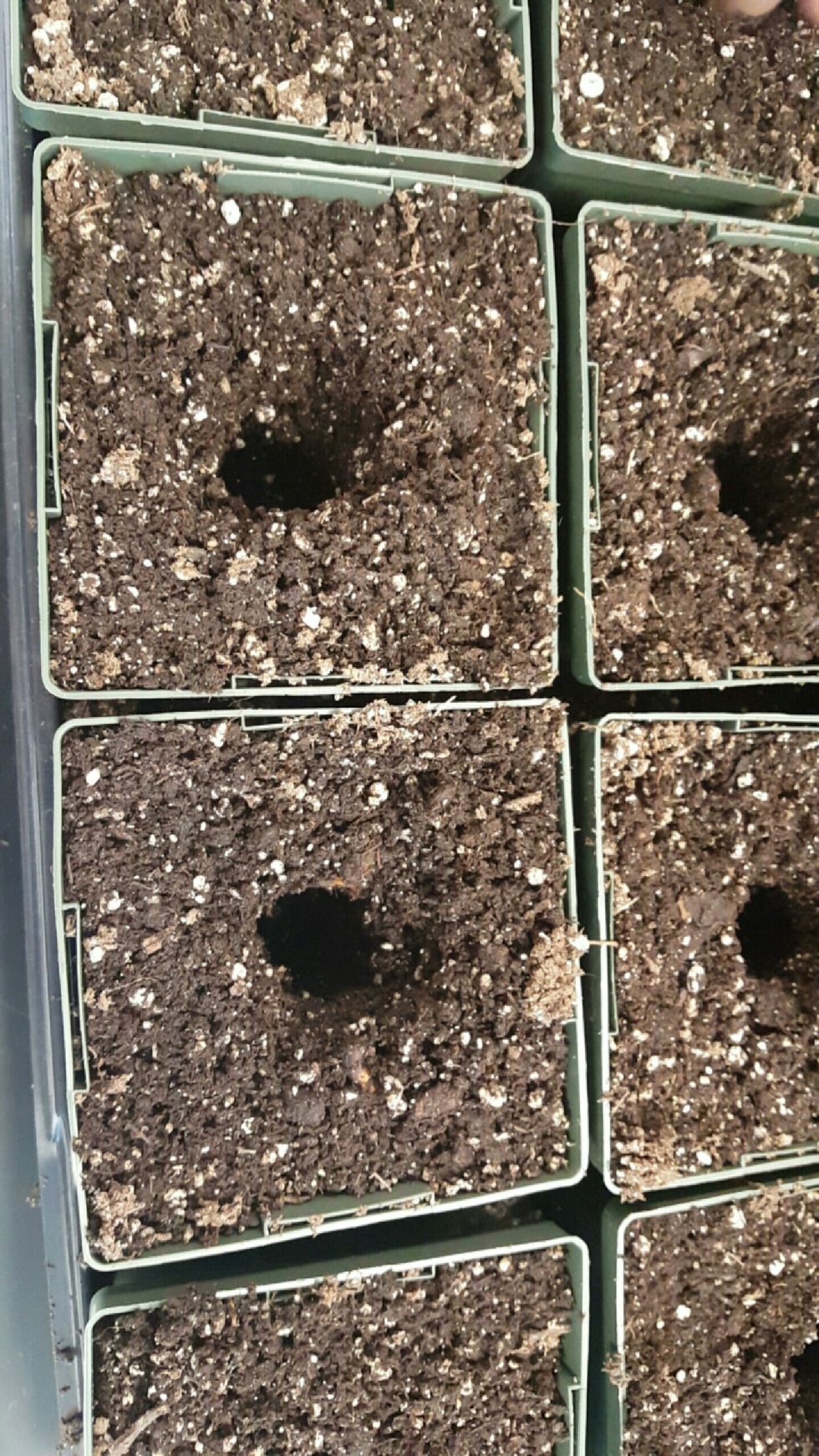 4. Dig small hole into 4x4 pot that is deep enough to fit all of the roots of seedling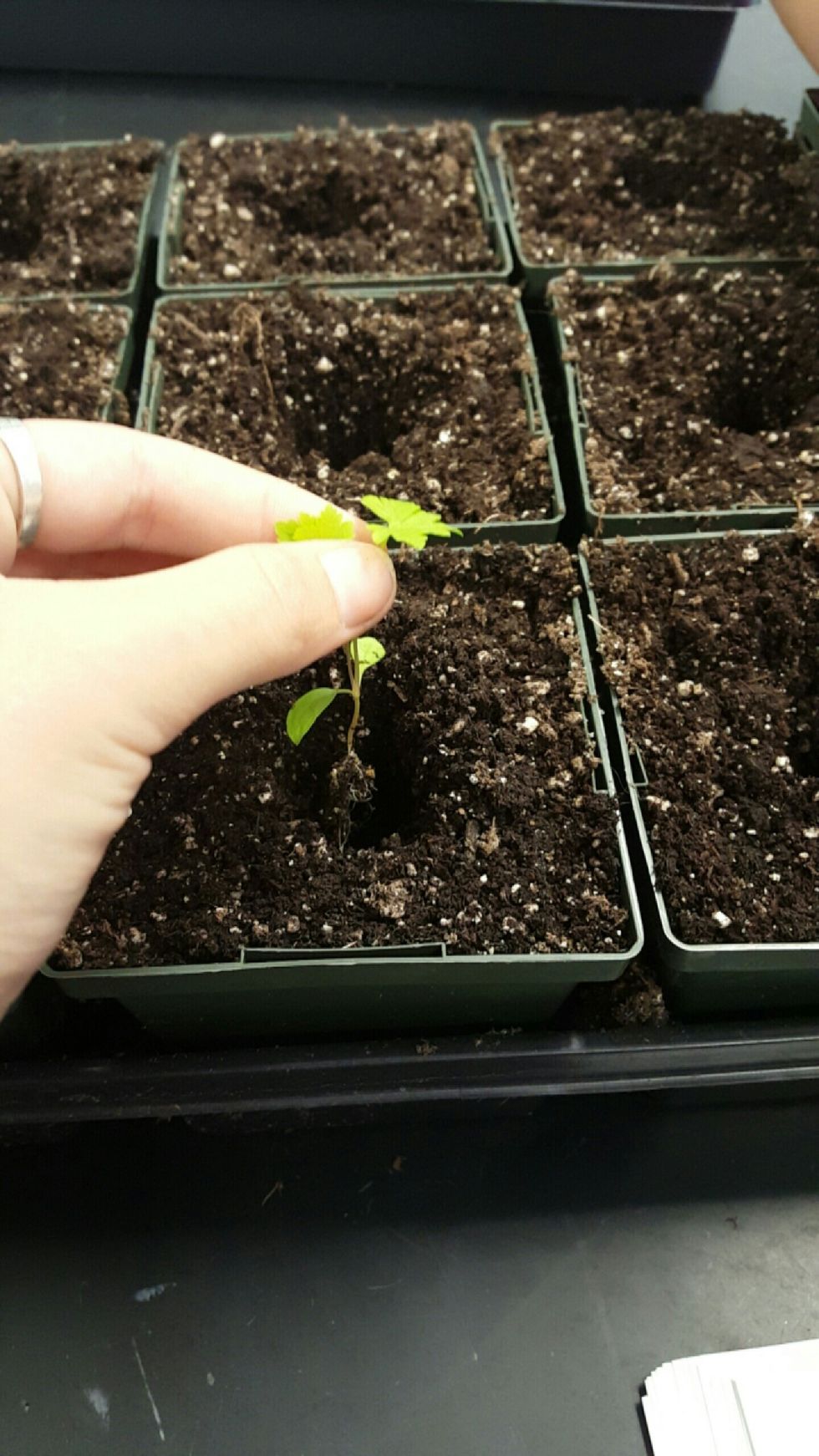 5. Place single seedling into pot, make sure to hold by leaves.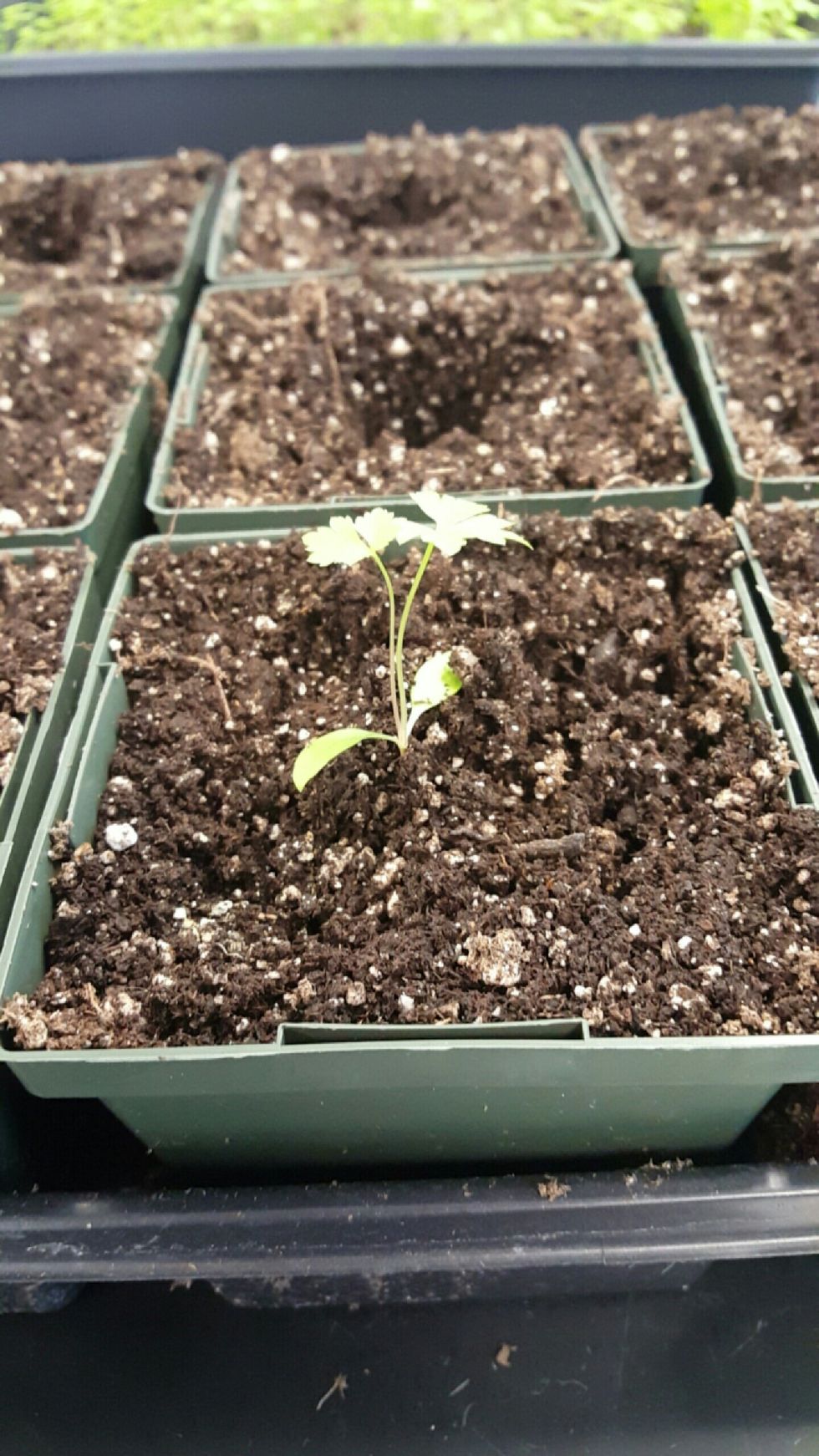 6. Make sure all roots are covered loosely with soil and plant is supported. Soil should be covering stem up to wear it was originally planted.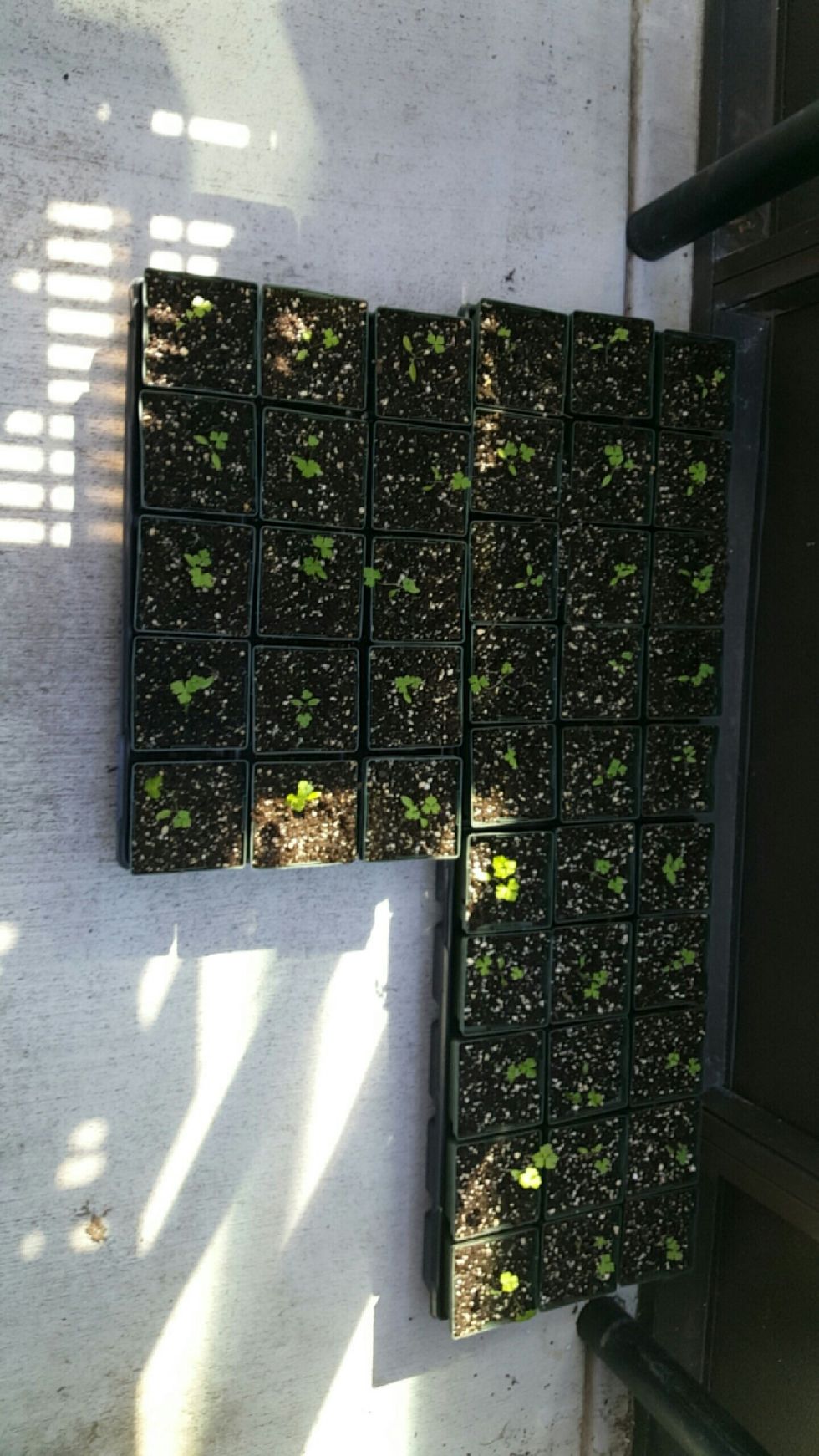 7. Once seedlings are transplanted they should be placed out of direct sunlight for 24 hours in order to keep stress on plants down.
The creator of this guide has not included tools