How to transform your jeans
This guide will teach you how to cut your jeans into shorts and then distress them for a cool, casual look.
16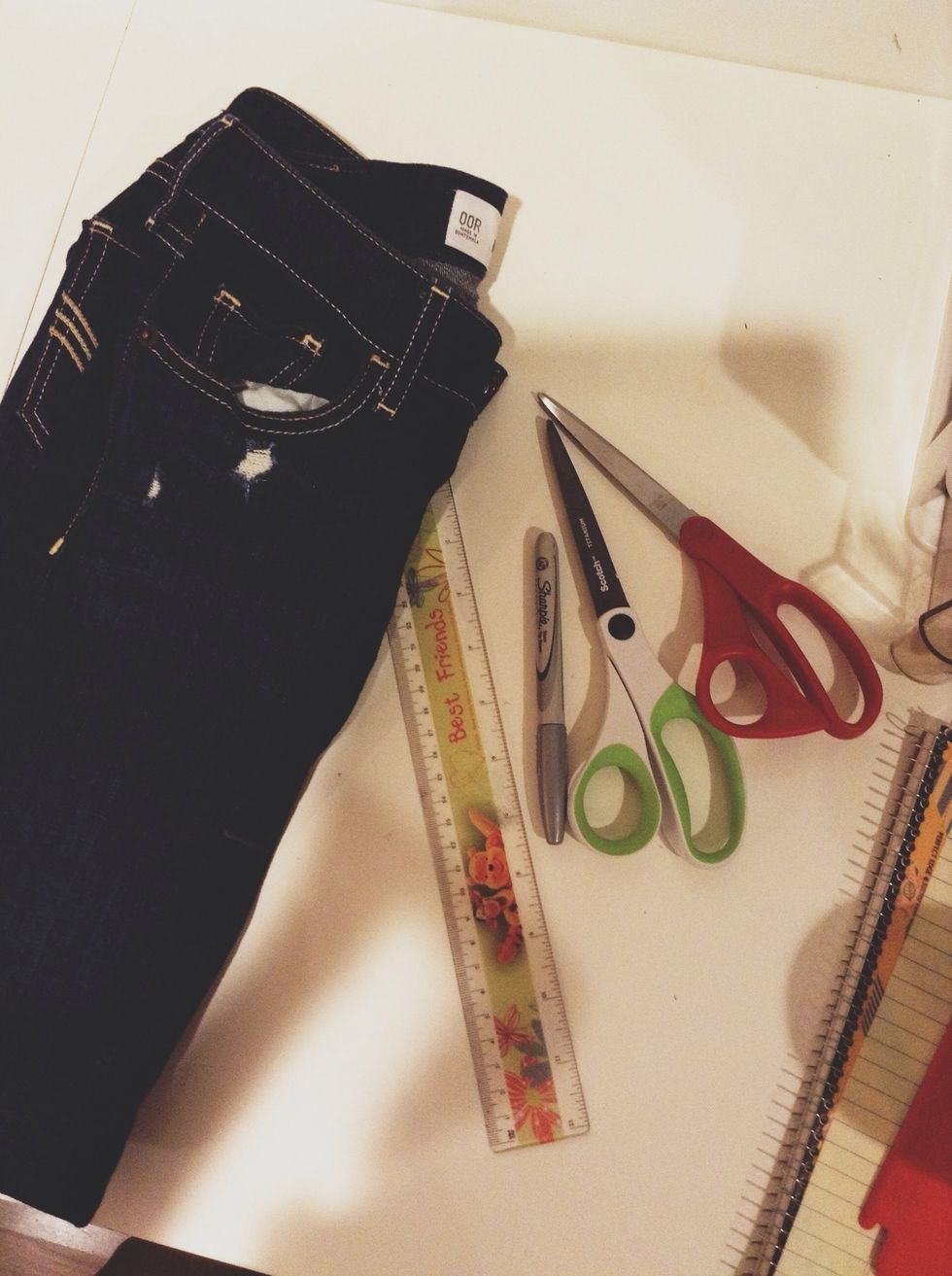 These are the supplies you will need to use for this project.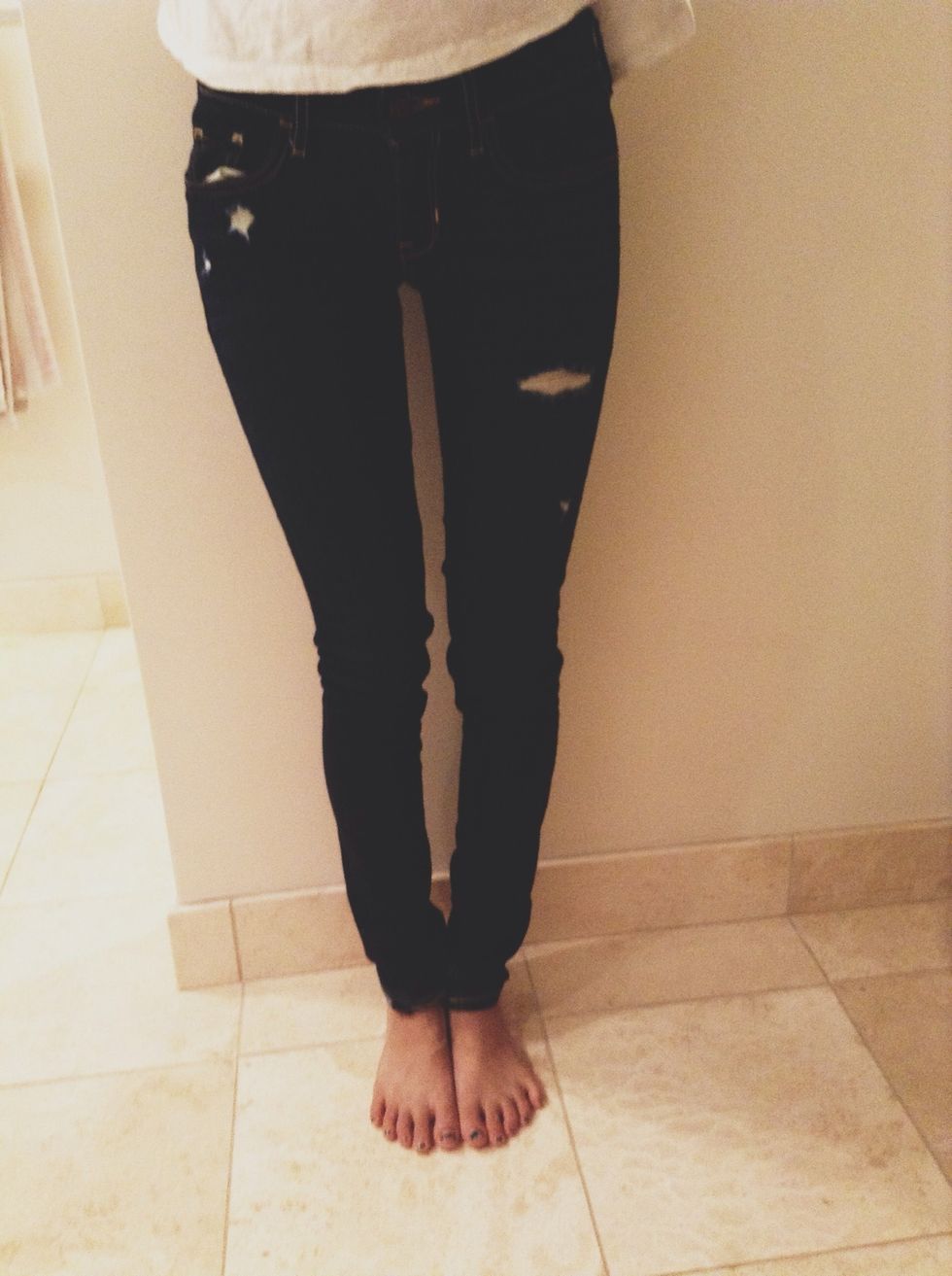 Before you begin, try on your jeans. They should not be too tight or too baggy. Make a line (with fabric marker) where you want the length of your shorts to end.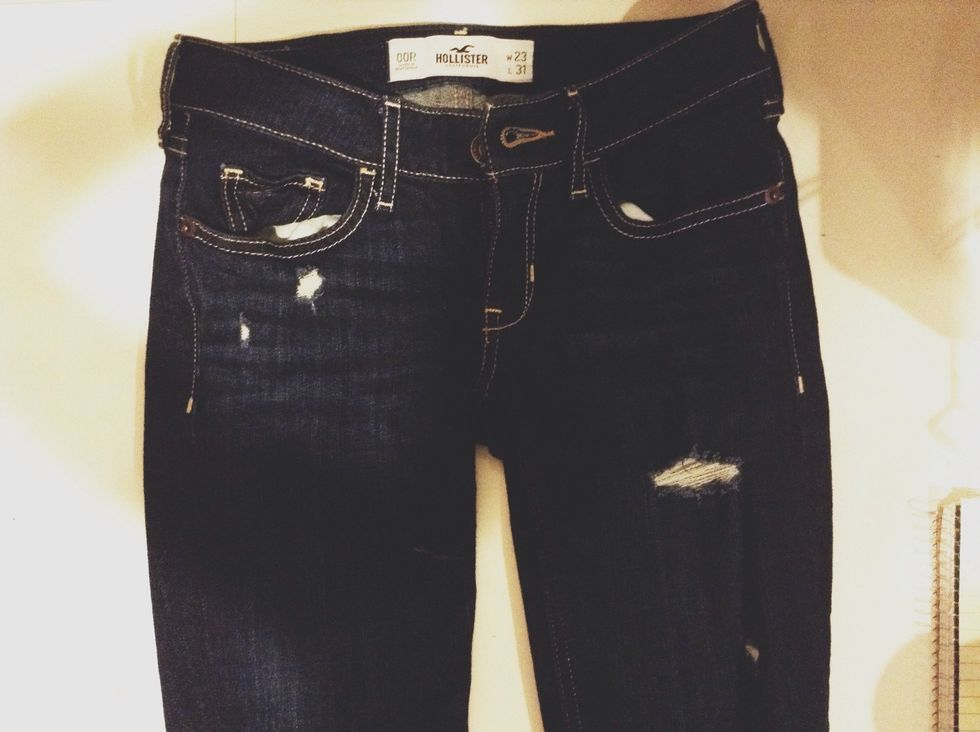 If you can see, I have made a small line on our left pant side. This is where my jeans will be cut into shorts.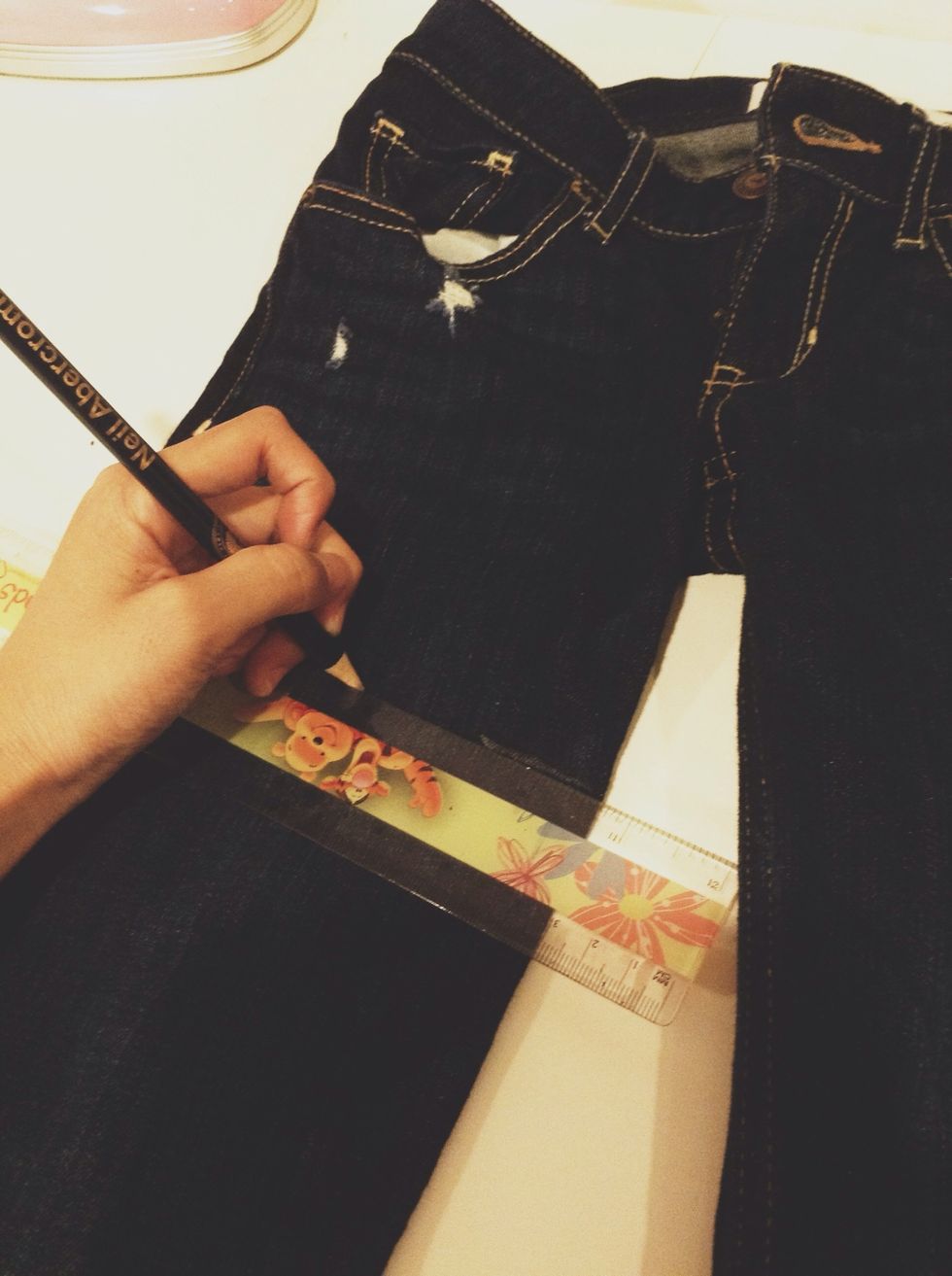 Finish the line using a V pattern. This creates a better look than cutting the jeans straight through, but only if the V-cut is subtle.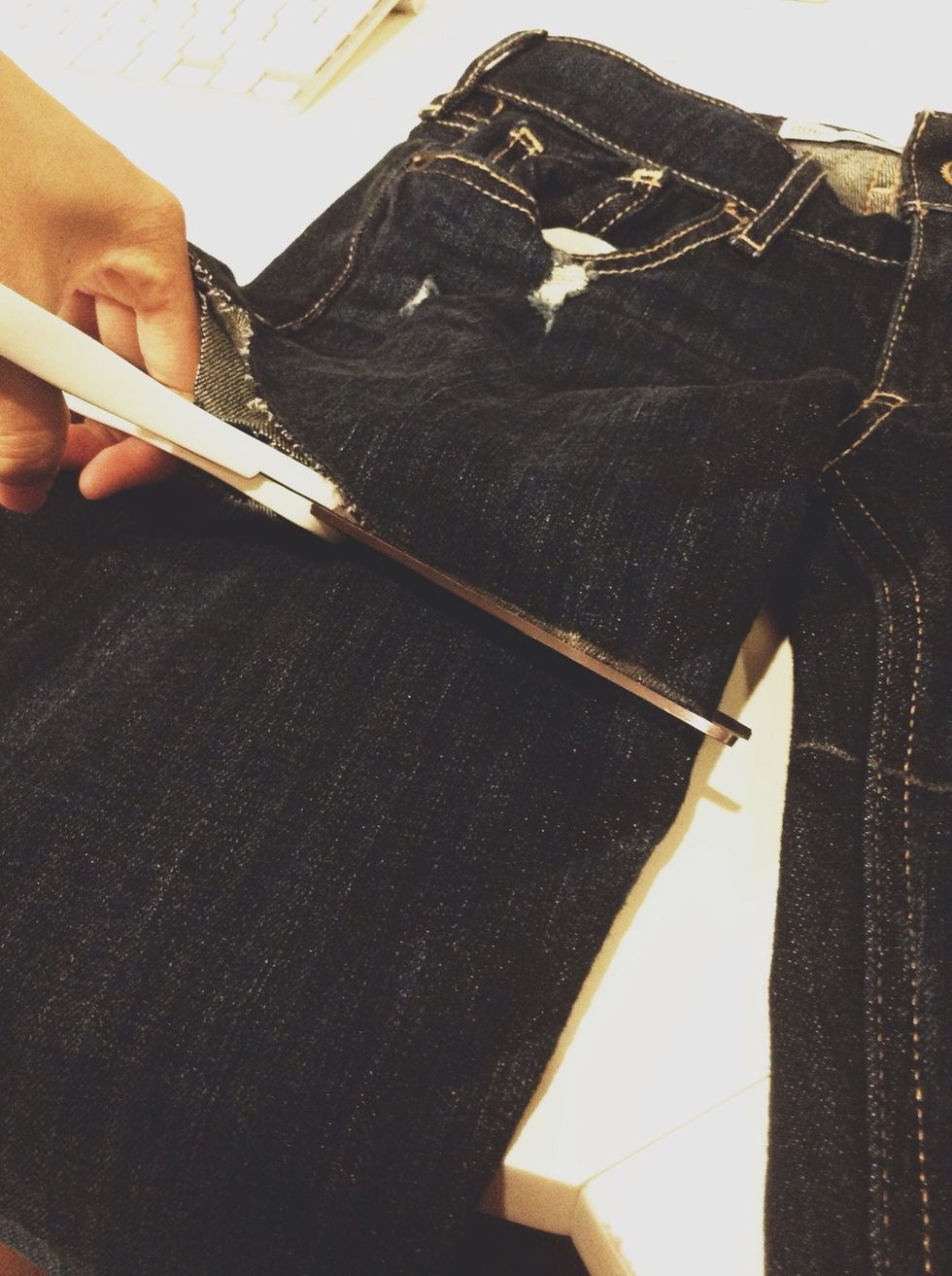 Carefully cut your jeans with fabric scissors.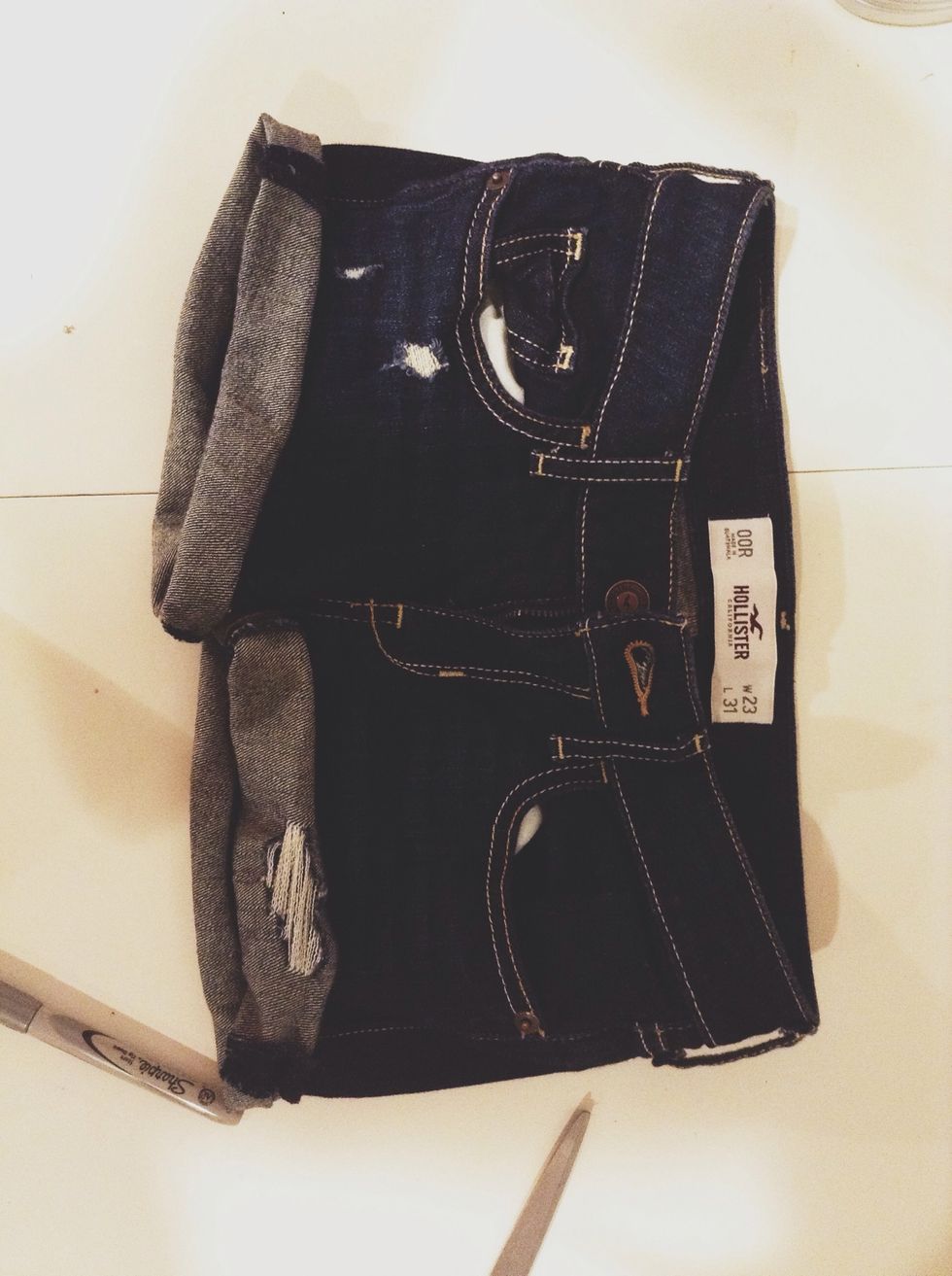 Try your shorts on. Mine were too long, so I decided to cuff them to the appropriate length. You can also trim the shorts again or fray them to the length you want.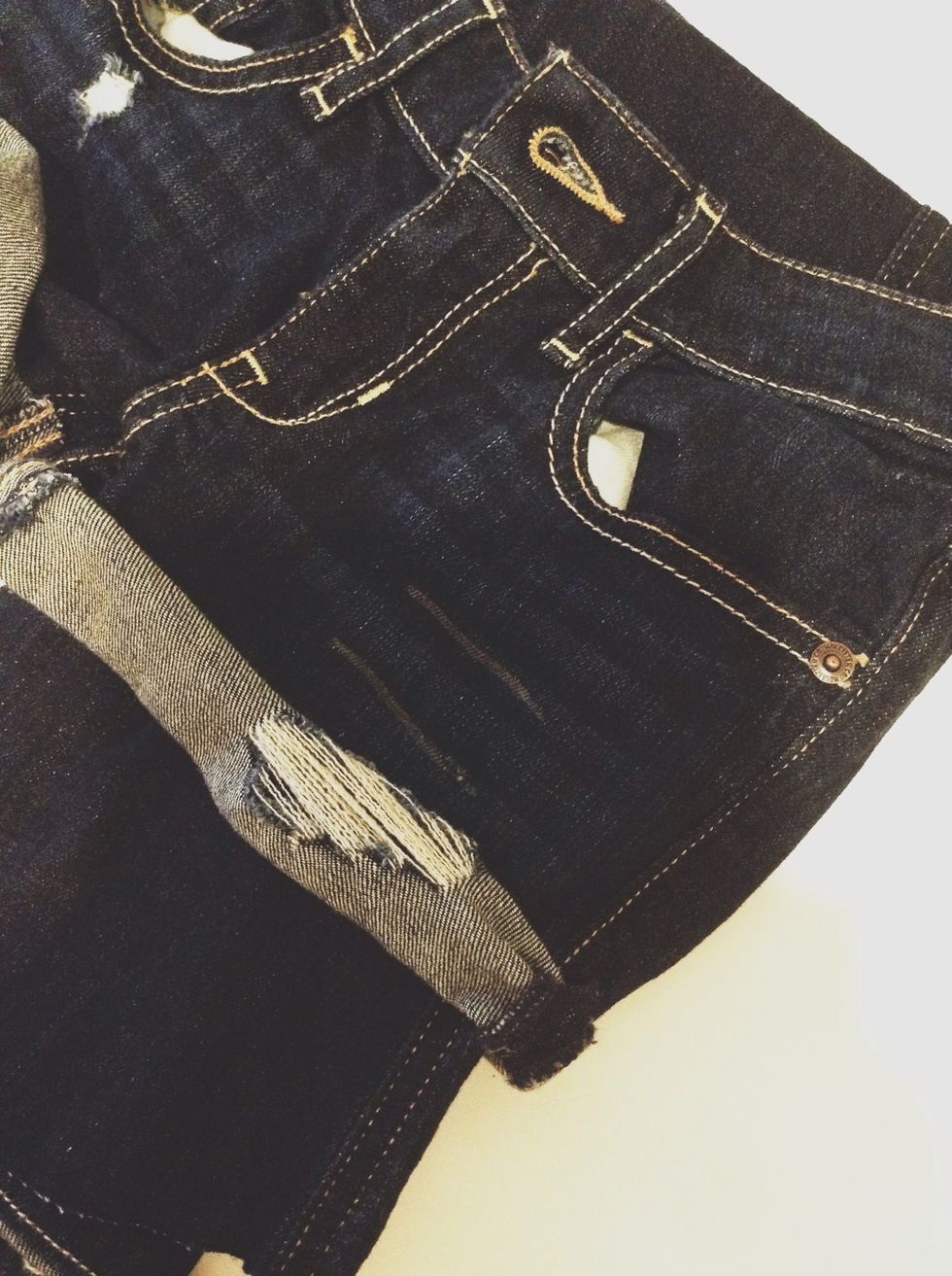 If you want to distress the shorts, start by drawing the height of your distress with a fabric marker.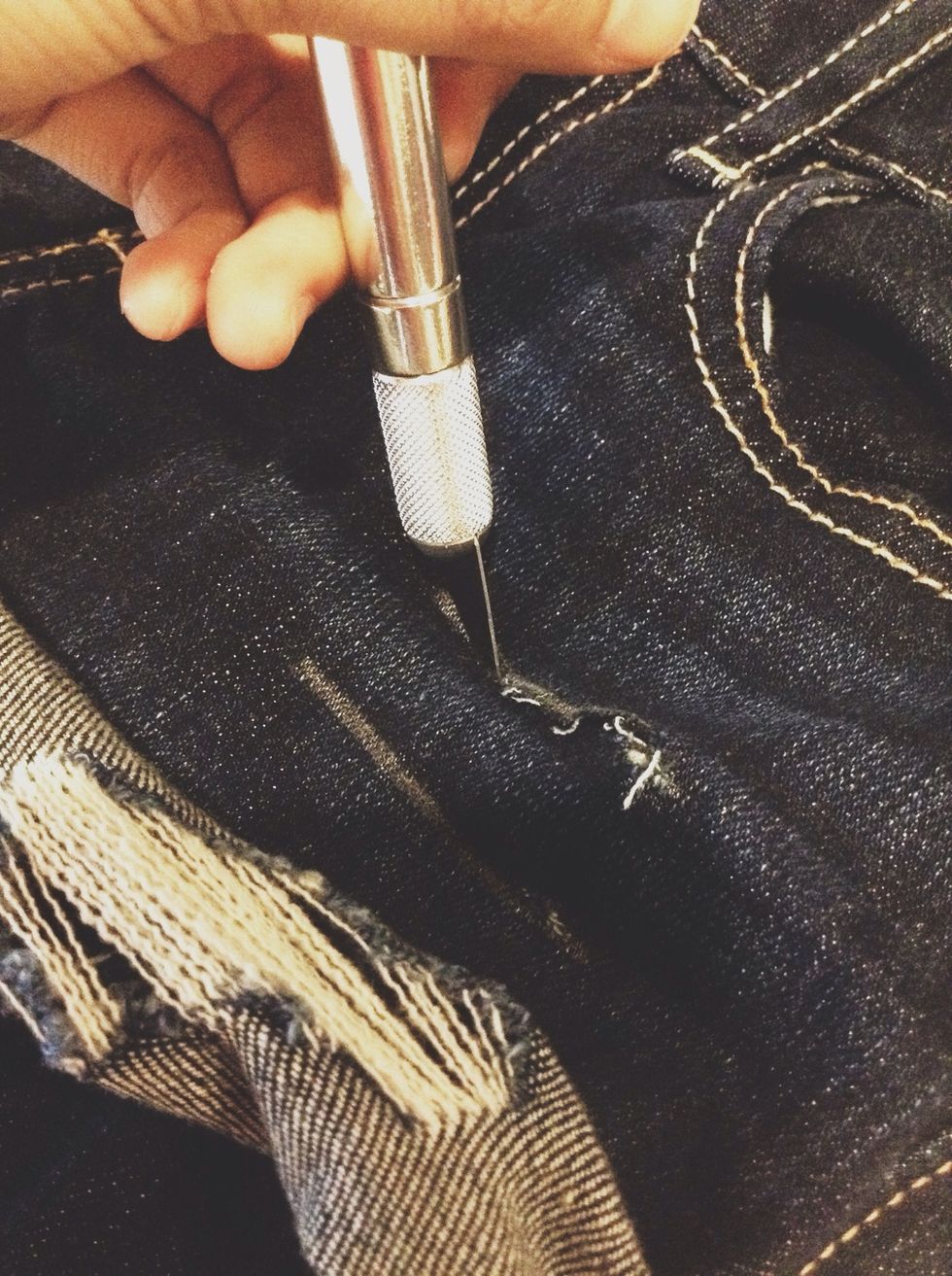 Cut through the lines with an X-Acto knife. To be safe, pad the insides of your jeans with some fabric or cardboard at this stage so that the knife doesn't cut through the back of your shorts.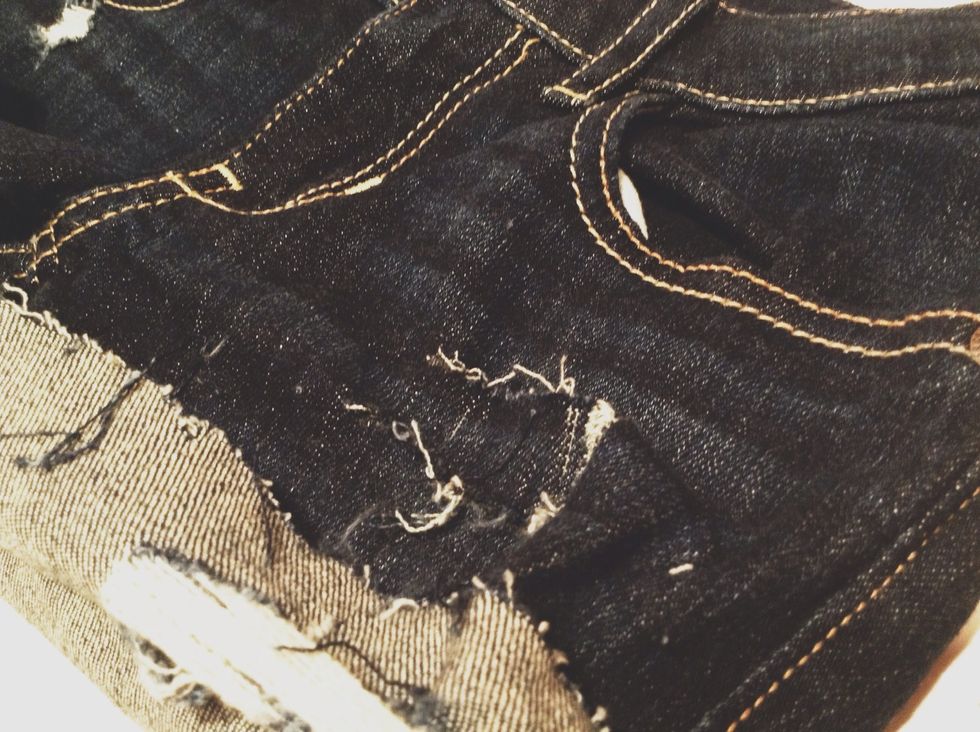 Next, take your tweezers and pull out the blue strings, leaving only the white. You'll need to distress the strings for a while before they can come loose.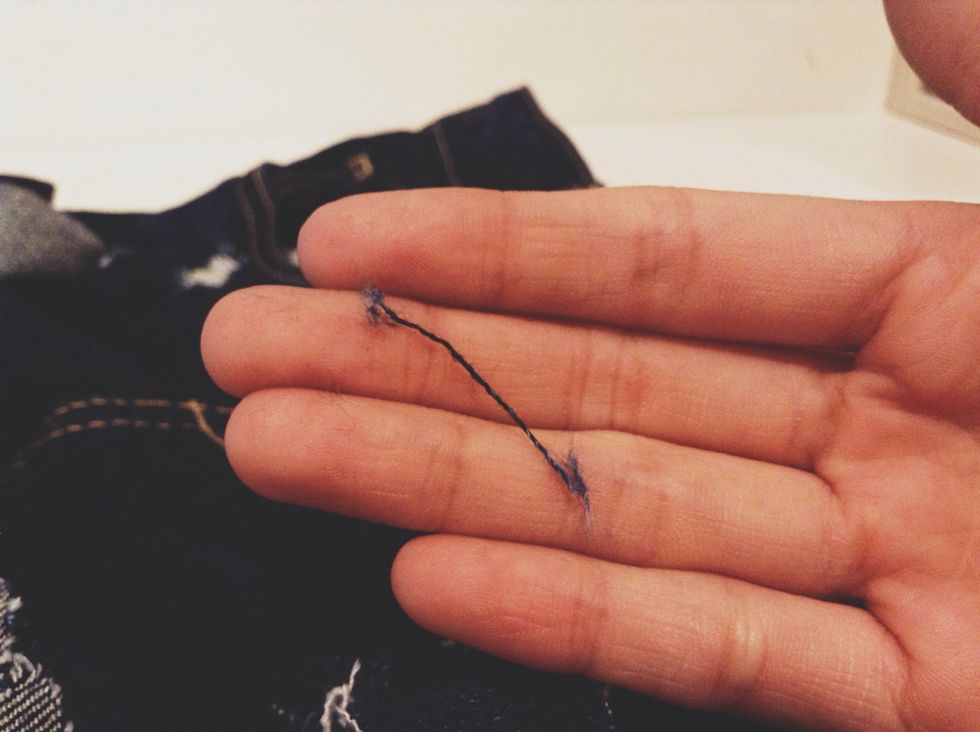 You want to try to pull out only the blue completely. They would look like this.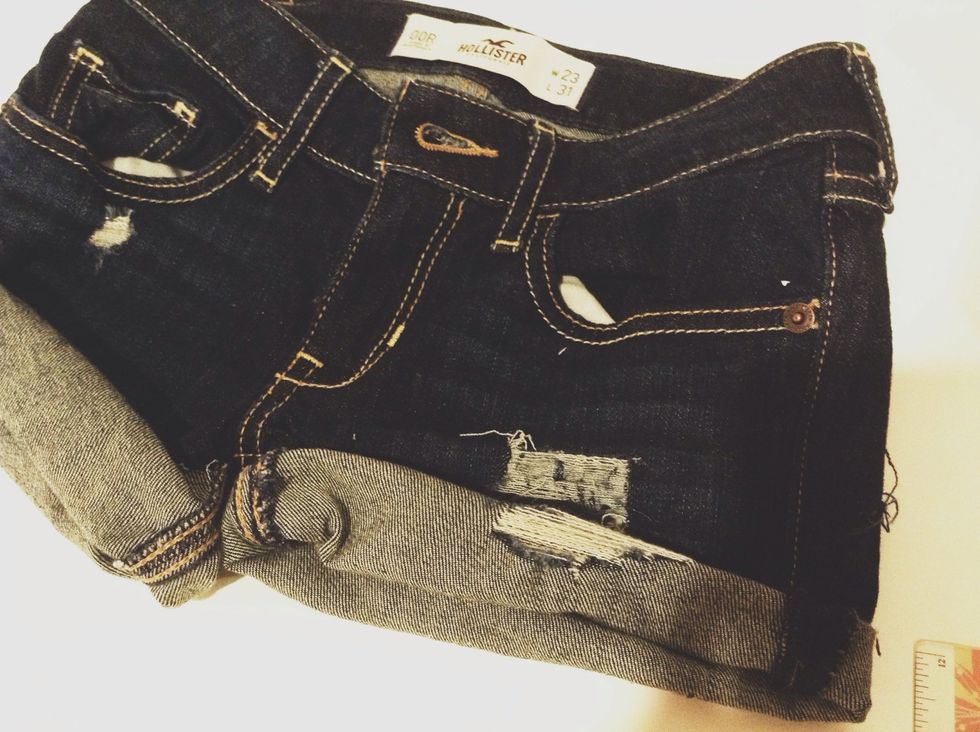 Tada! Your own pair of transformed, distressed shorts! I hope you liked this tutorial.
A pair of jeans
Fabric scissors
Chalk or fabric marker
X-Acto Knife (opt.)
Tweezers (opt.)