Transform Wooden Furniture With Chalk Paint
26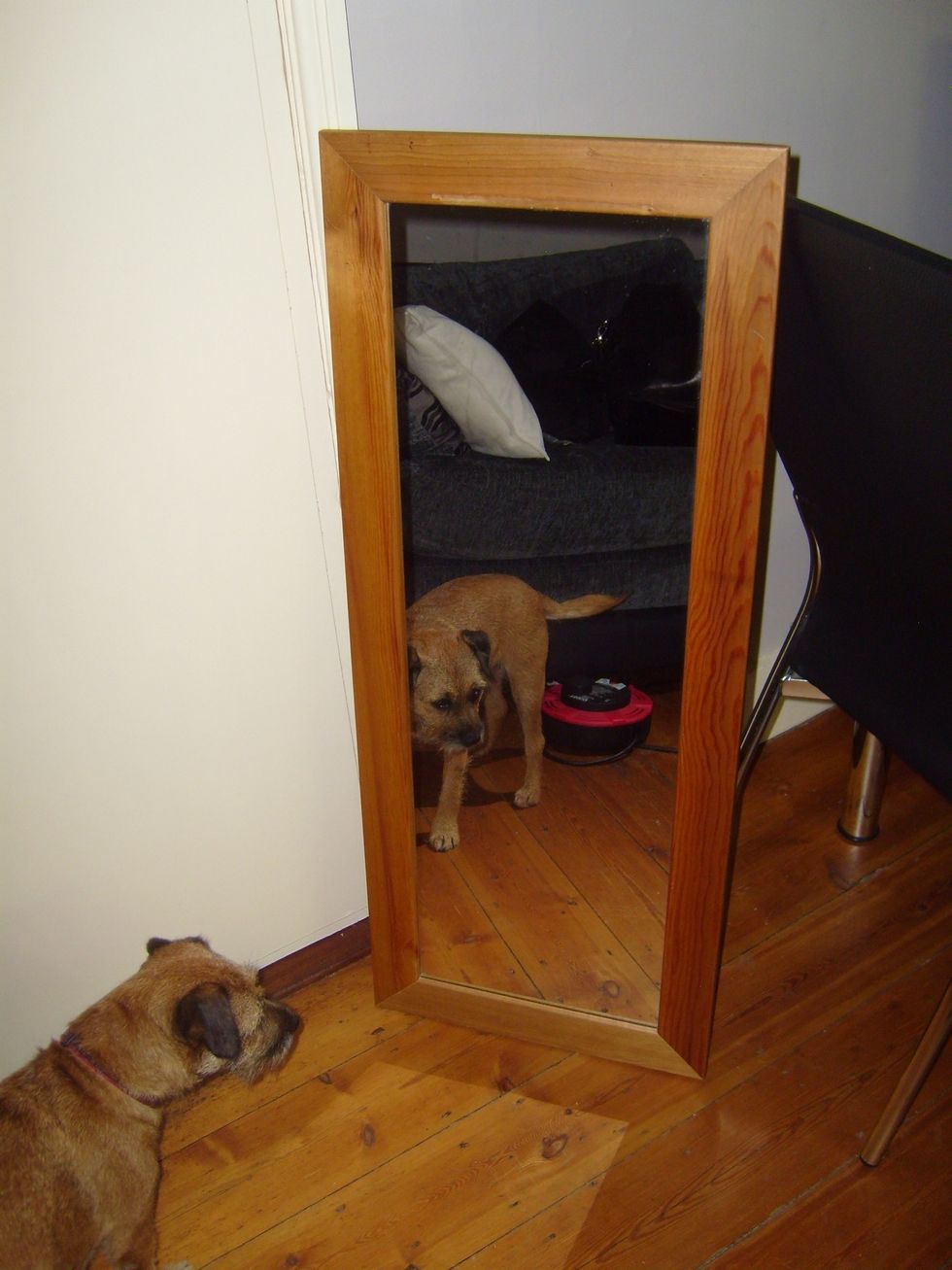 This mirror is used every day and is something that everyone sees but it's not great and was only cheap (looks it too). As my first journey into chalk paint I thought this would be an easy project.
Excuse the dog, she wouldn't move so you can play "where's Ellie?" with my pictures.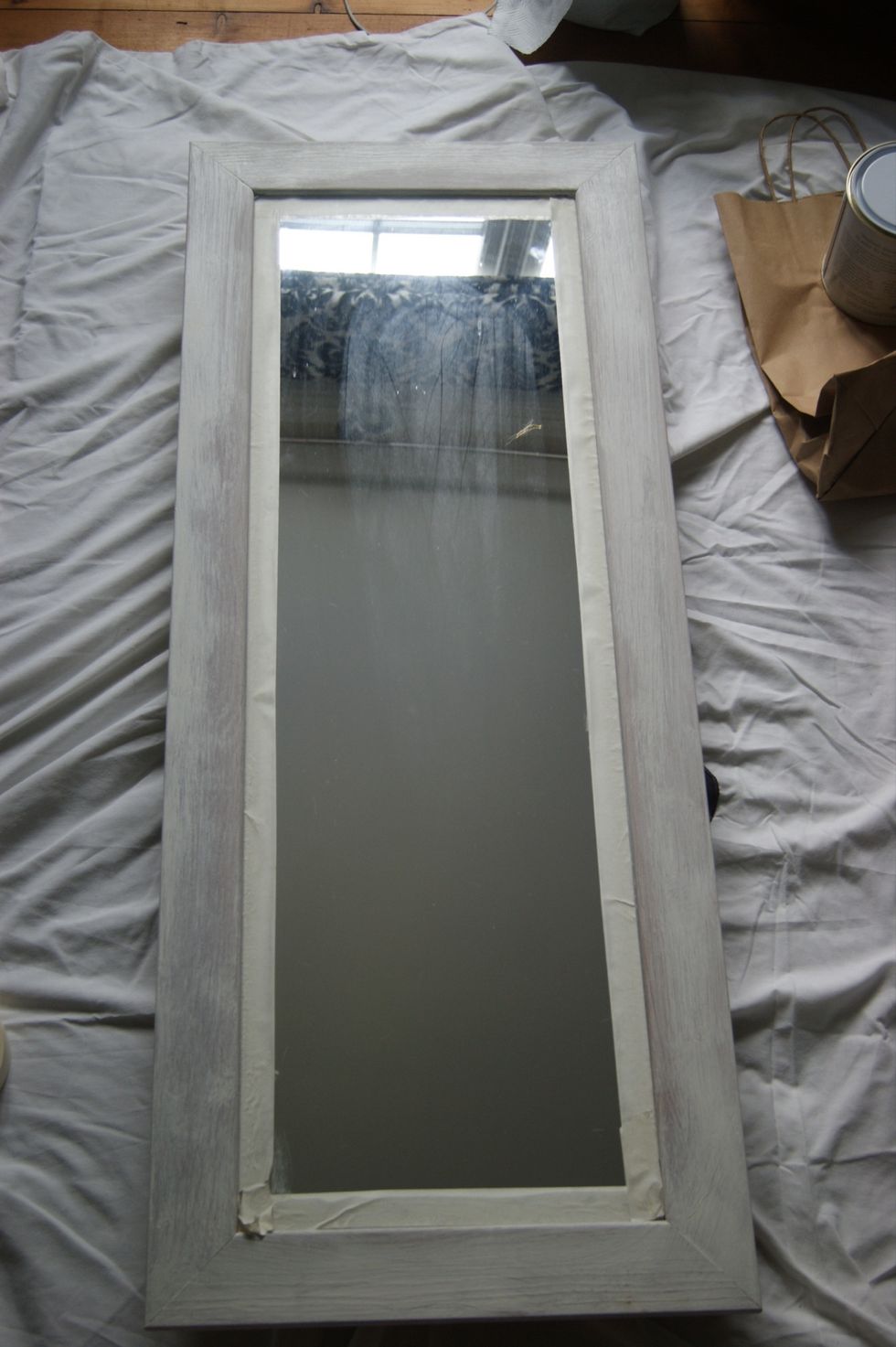 Great thing about chalk paint .... No prep! I masked the mirror and did a thin coat of old white. I wanted to achieve shabby chic, hence using two colours.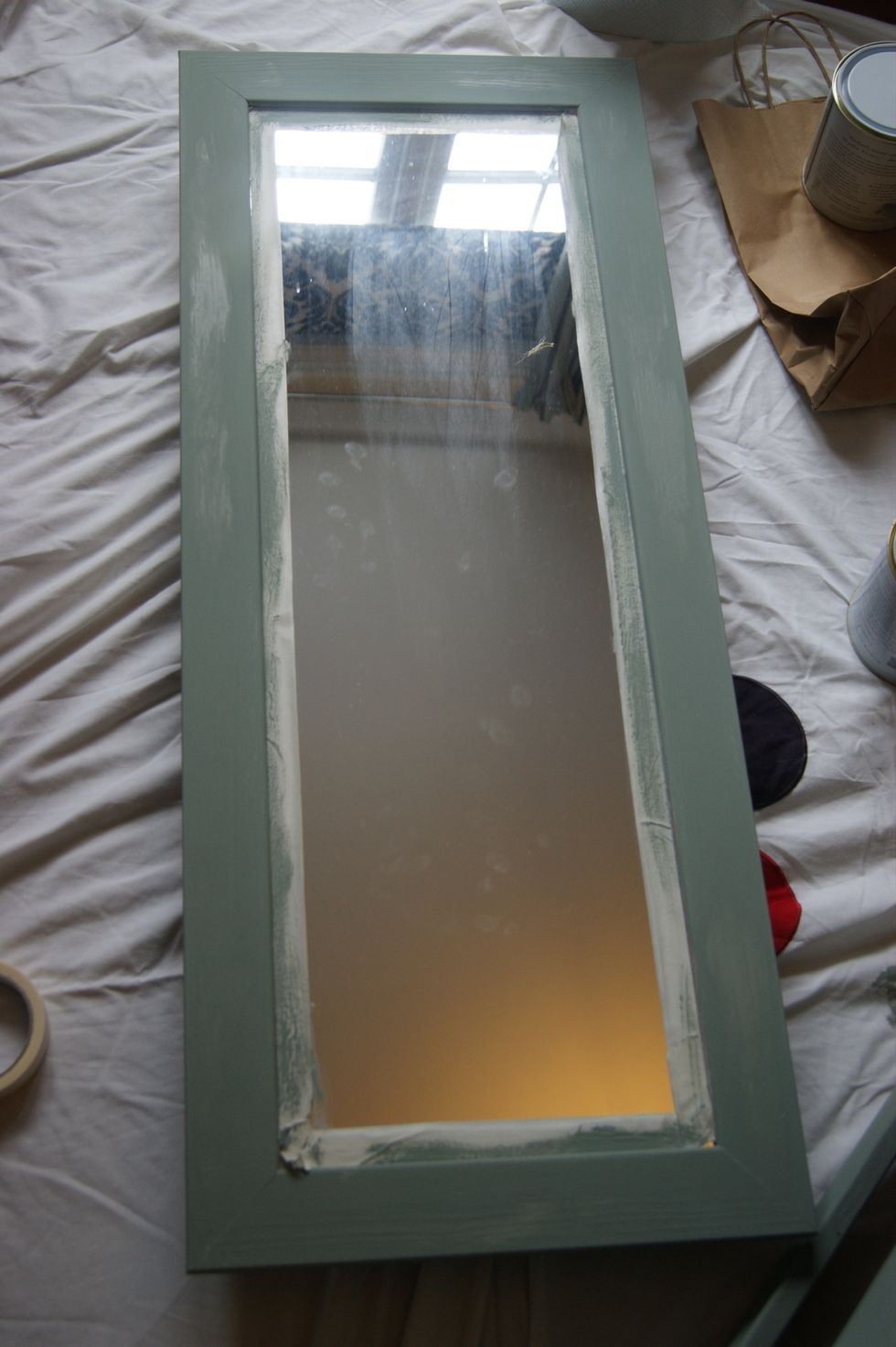 Once dry, I did a coat of duck egg blue.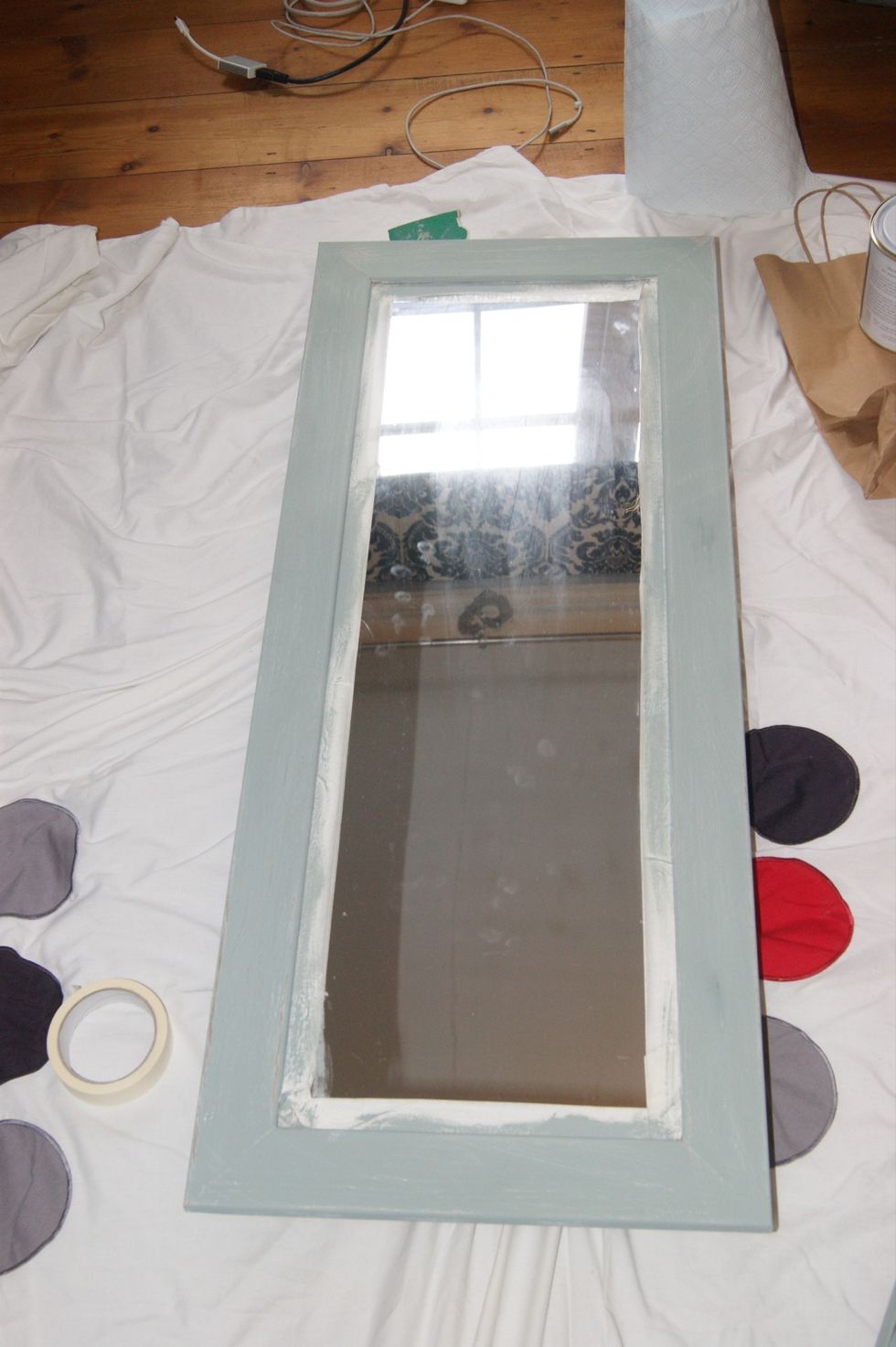 It's pretty warm here at the moment so only took about 20 minutes for each coat to dry. Once the second colour was dry I lightly distressed, I made sure I had the vacuum cleaner handy and went for it.
Close up, note that you can see some old white under the duck egg. Use any combo of colours that you like the look of.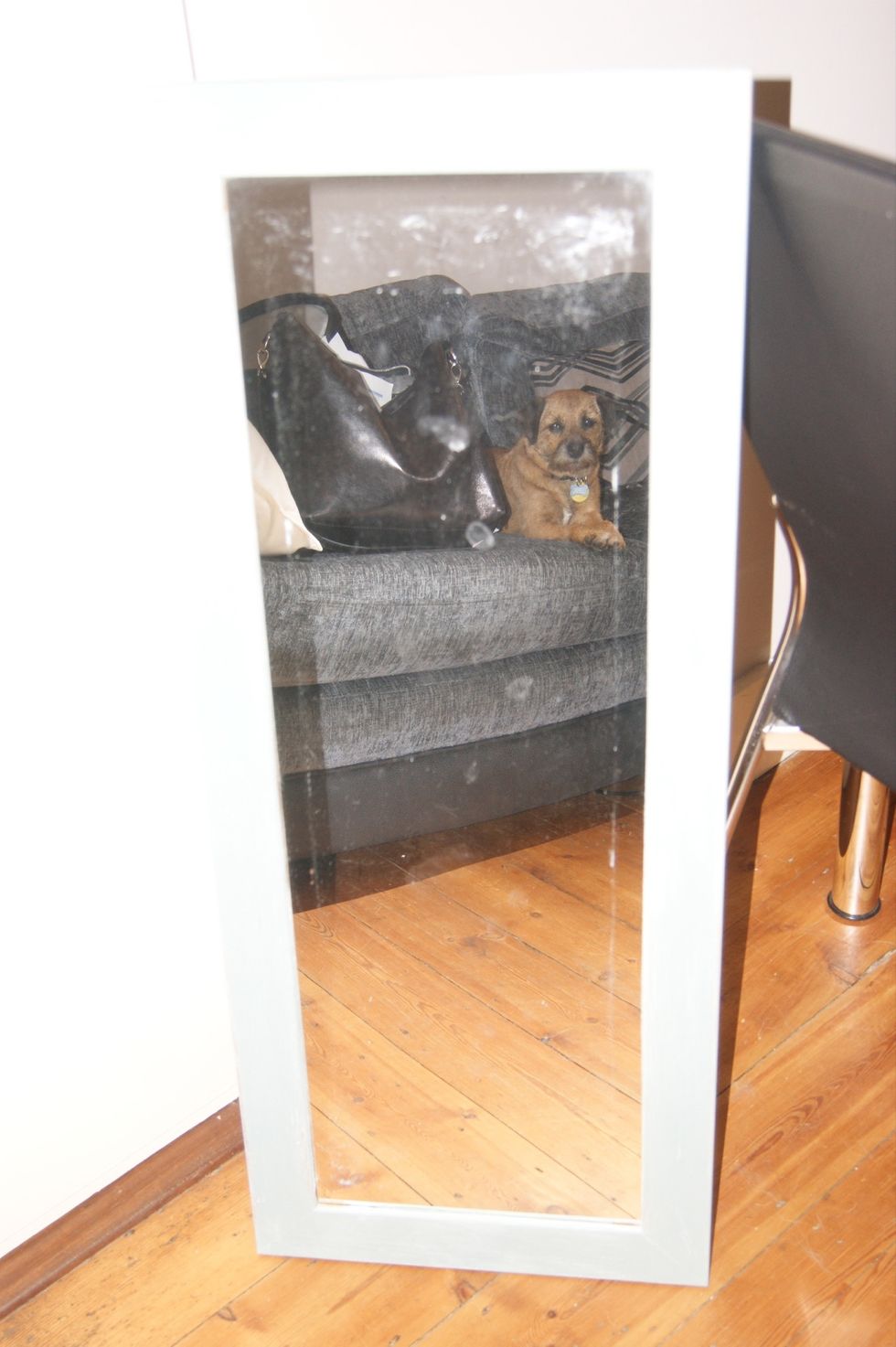 I used lint free cloth to apply clear wax and then also to buff it.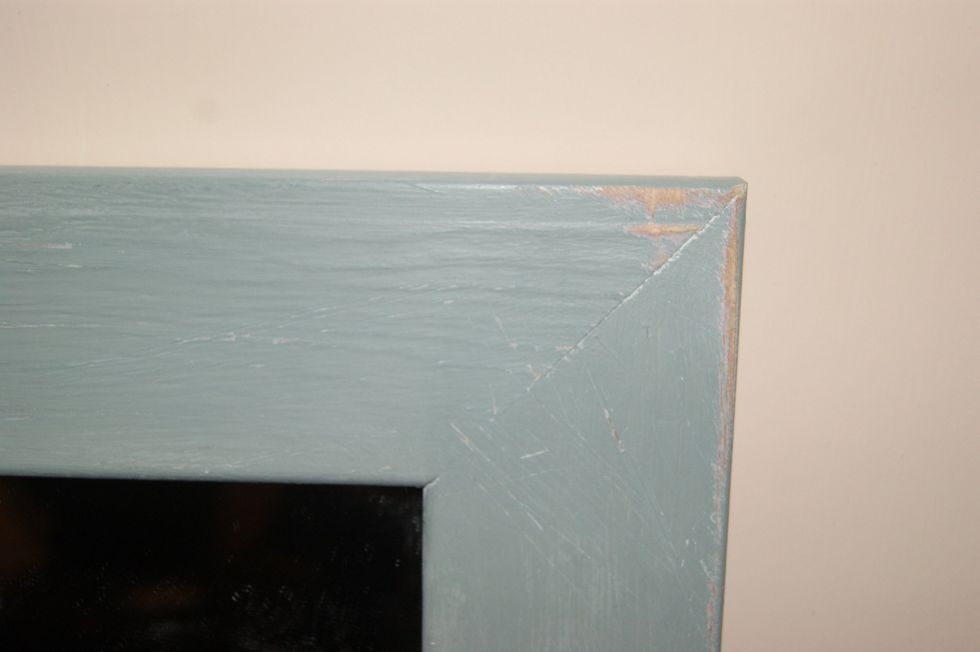 Closer view of waxed surface.
Annie Sloan chalk paint: duck egg blue & old white
Annie Sloan clear wax
Sandpaper
Lint free cloth