I had only five minutes each for my girls to do their make up.
14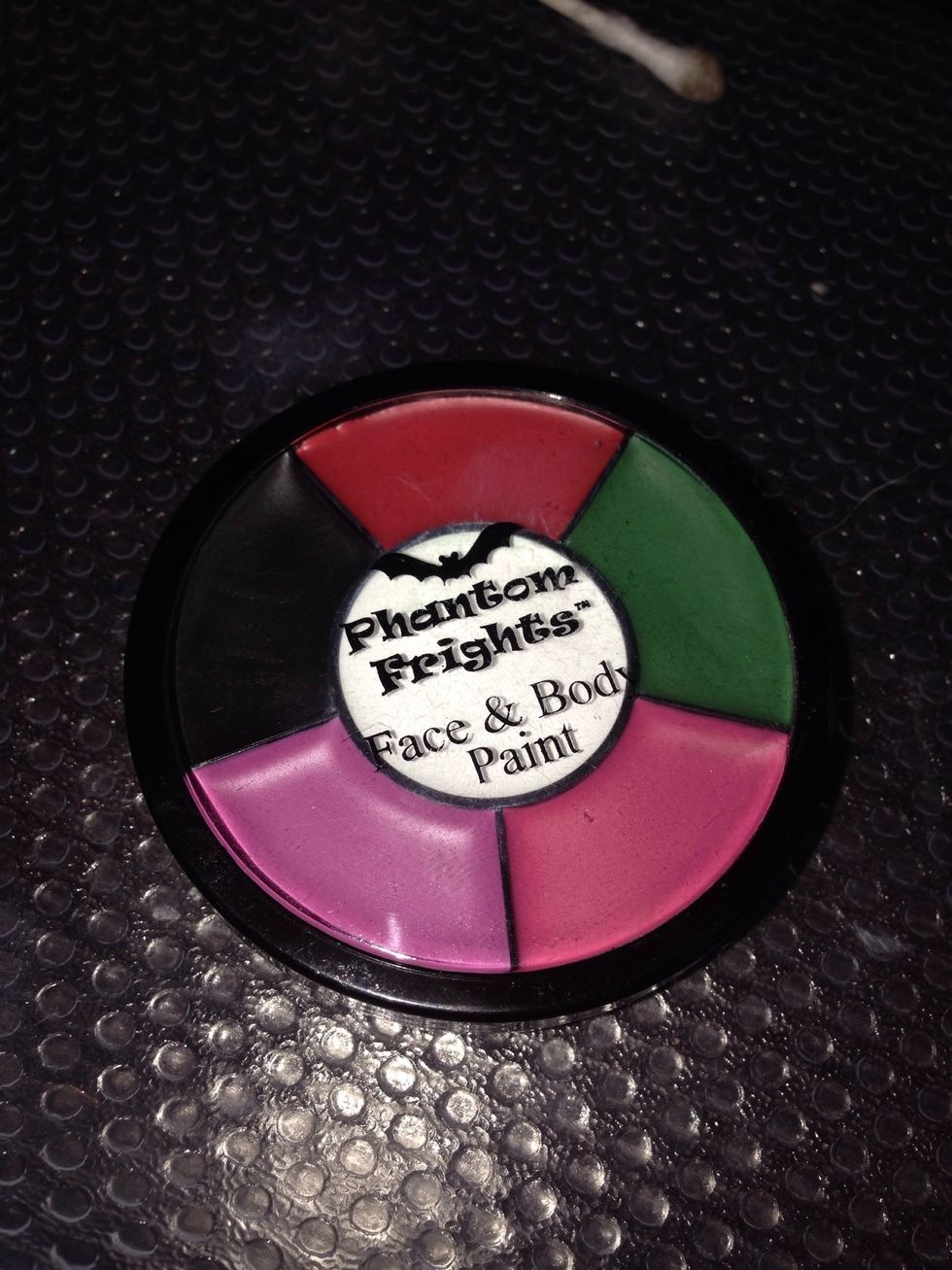 You can buy it anywhere CVs, Walgreens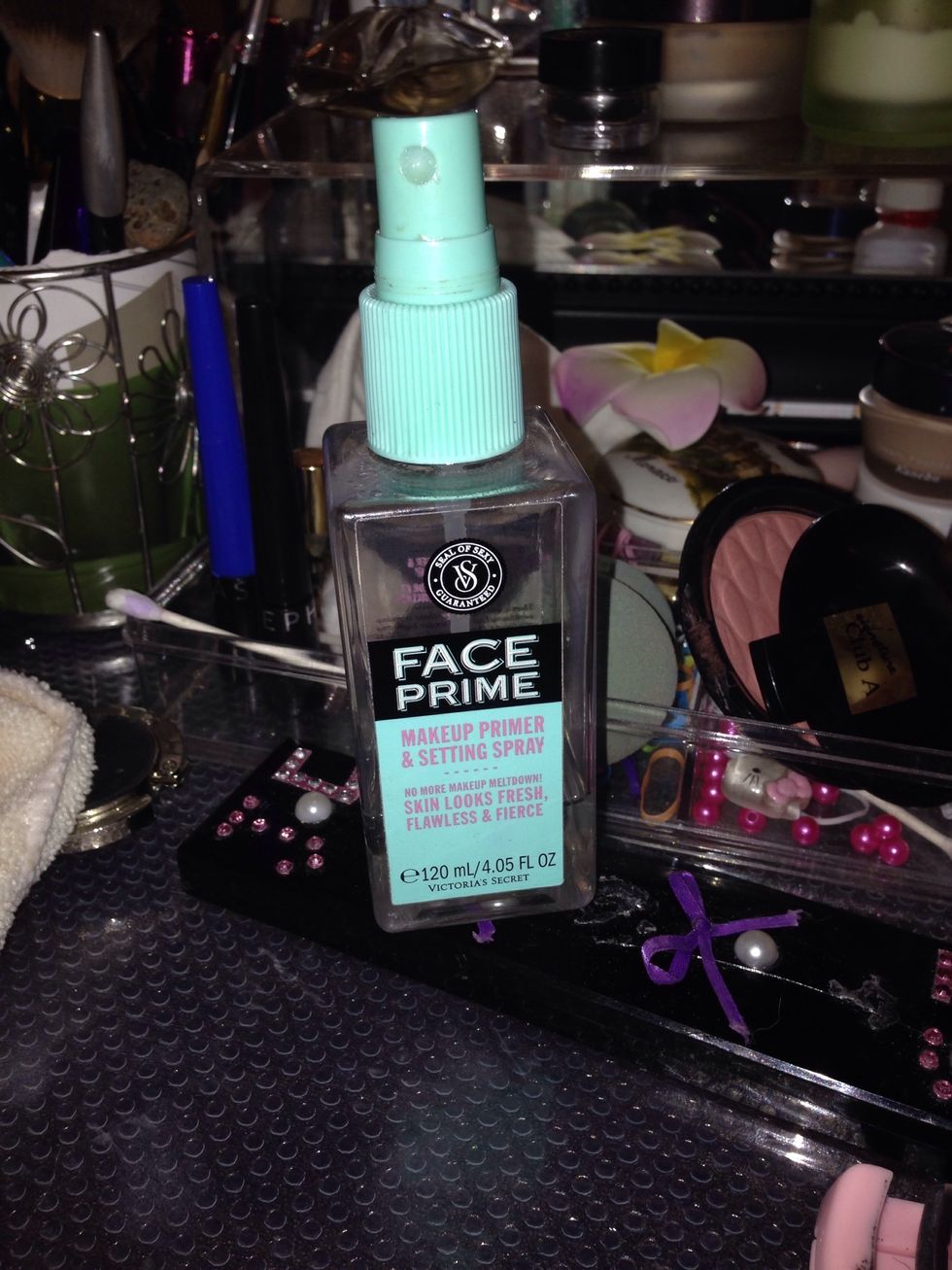 I use this before the make up and after the make up. It sets the make up perfectly and lasts longer.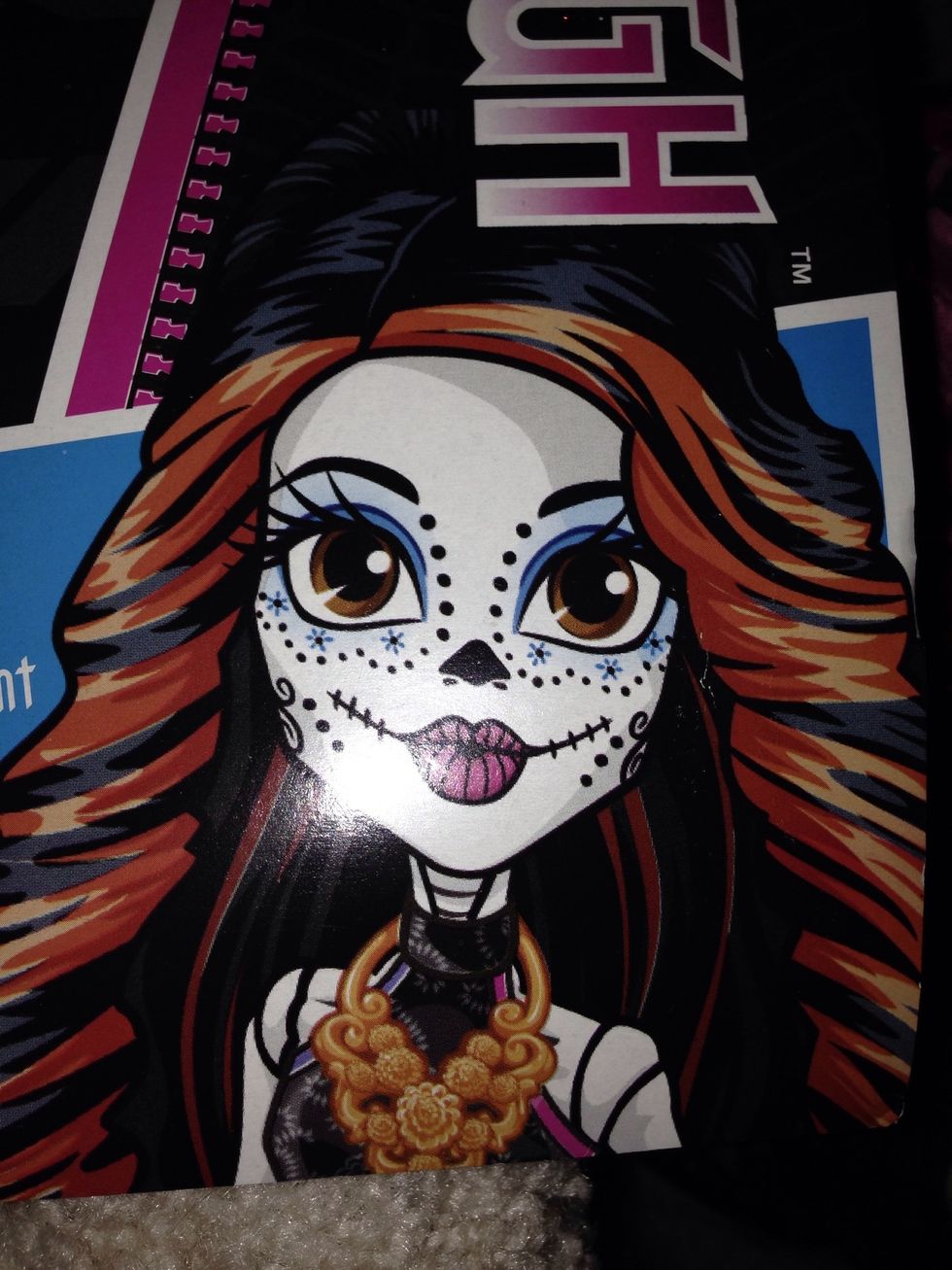 My Skeleta inspiration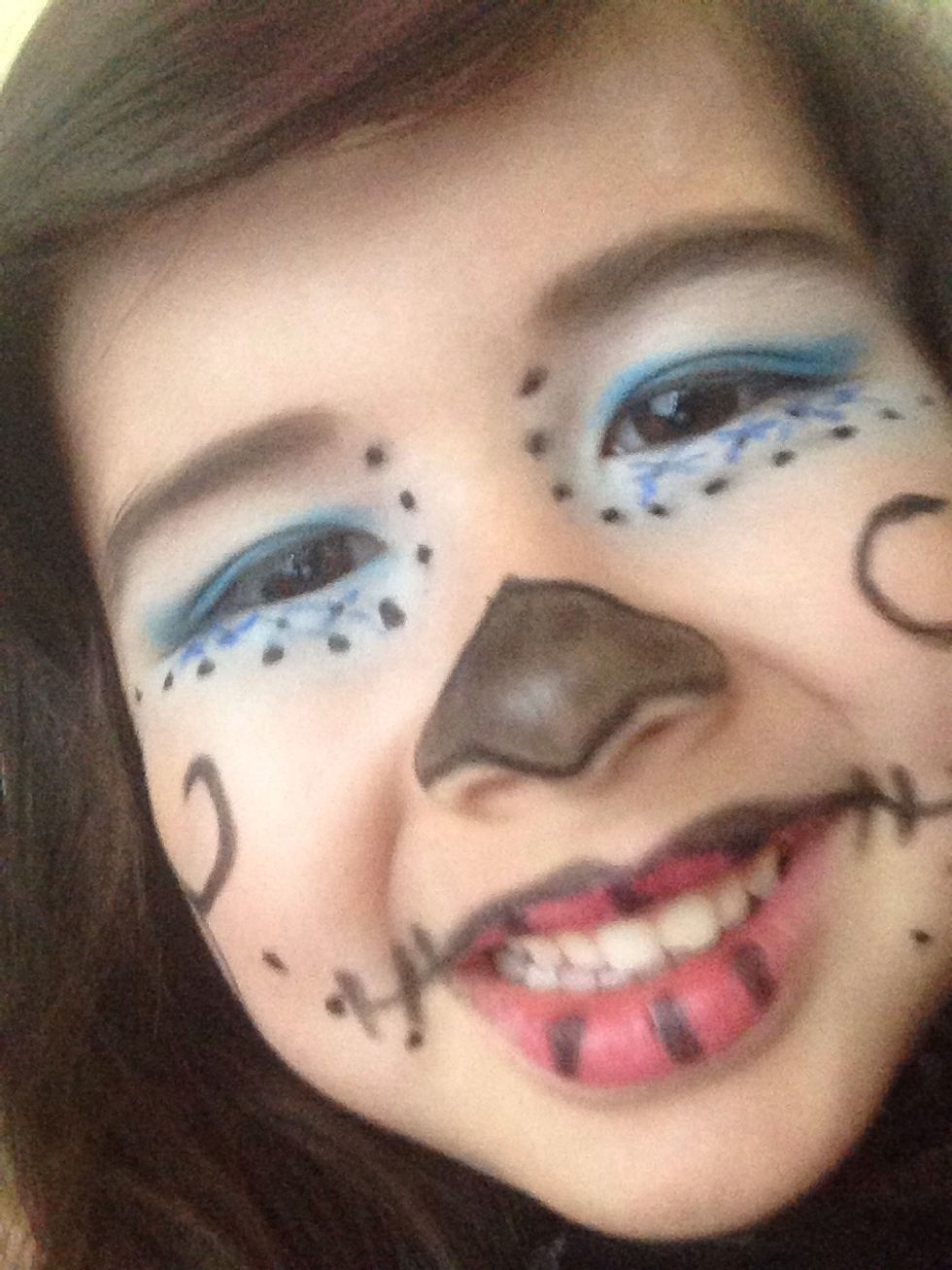 Finish product. She didn't want me to apply white on her face so I didn't .
The whole outfit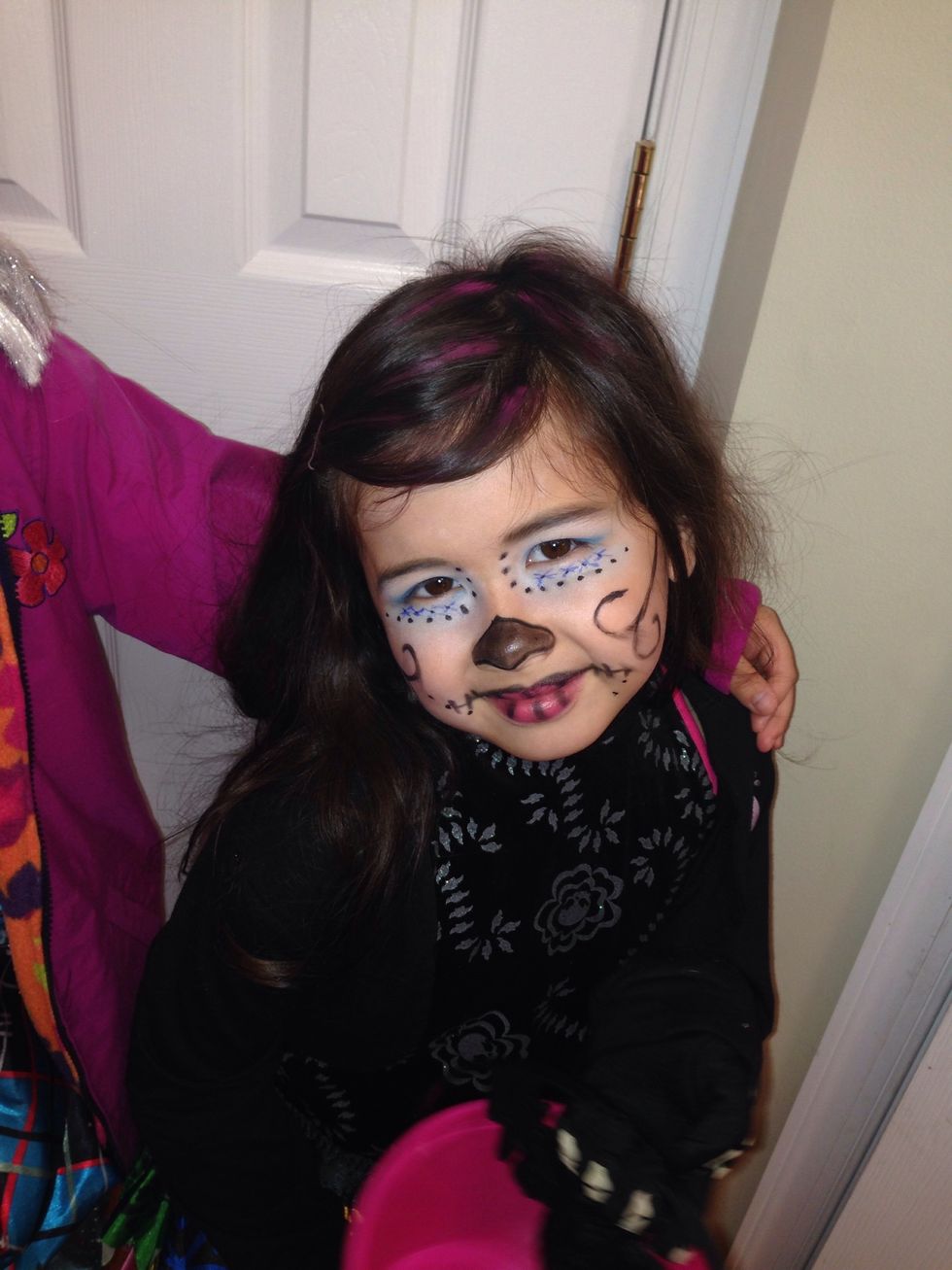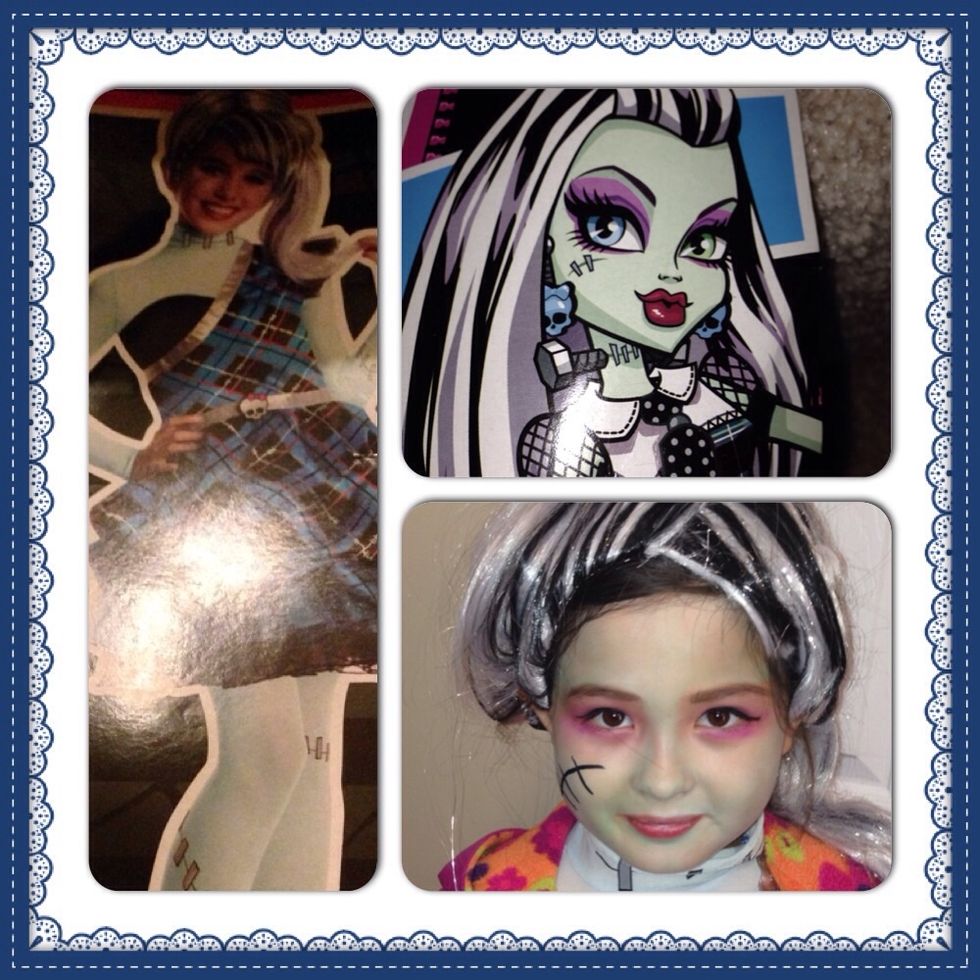 Frankie - to make minty green face apply the green color from your color wheel then apply the white one.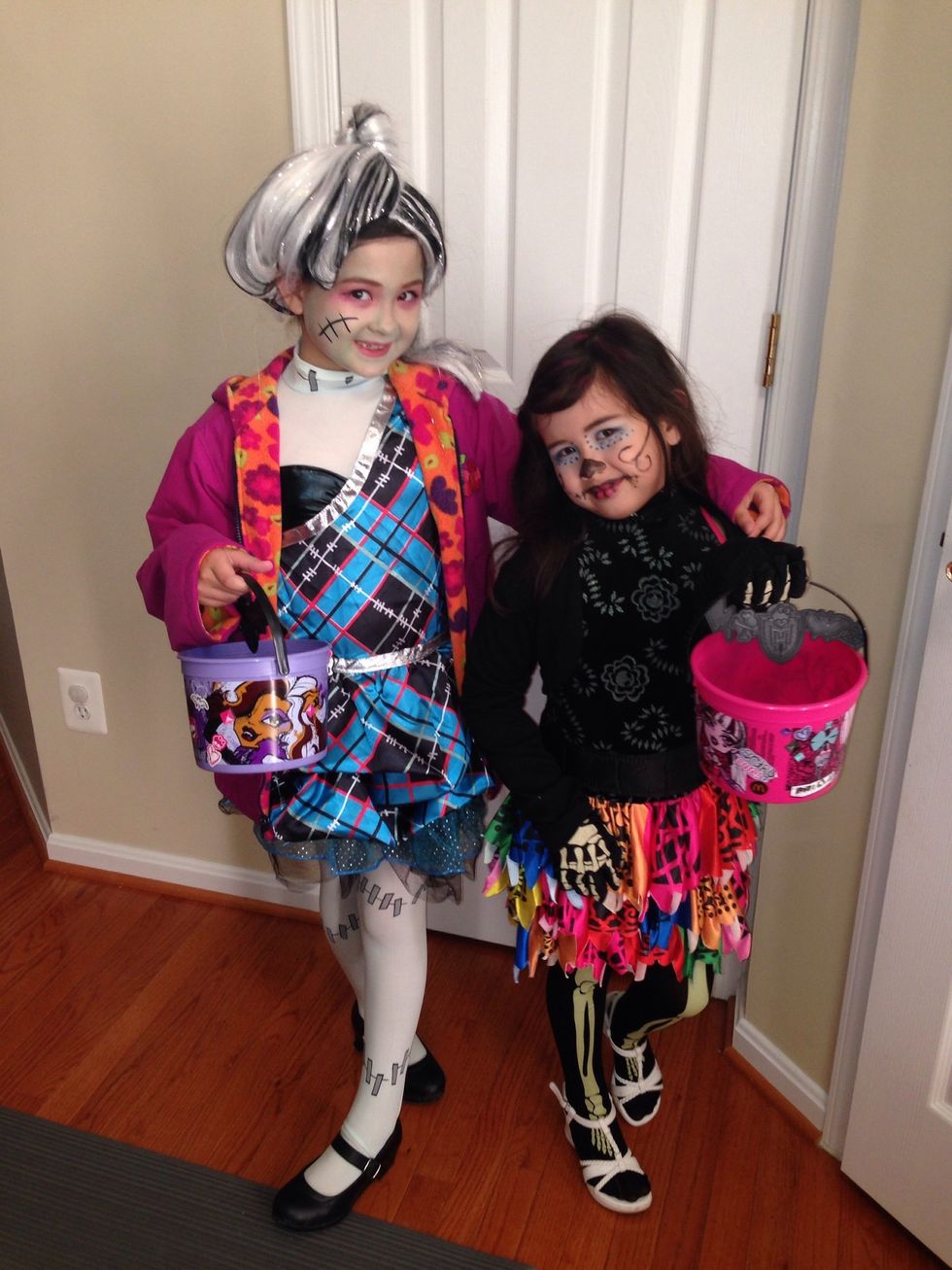 Trick or treat
All ready to go
Color wheel face and body paint
Black Liquid liner
2.0 Make up sponge
Black pencil liner
Bumdii Leyland
Thank? you so much for all your time checking out my snapguides. I truly appreciate it. Angebellas..moms.korner@blogspot.com