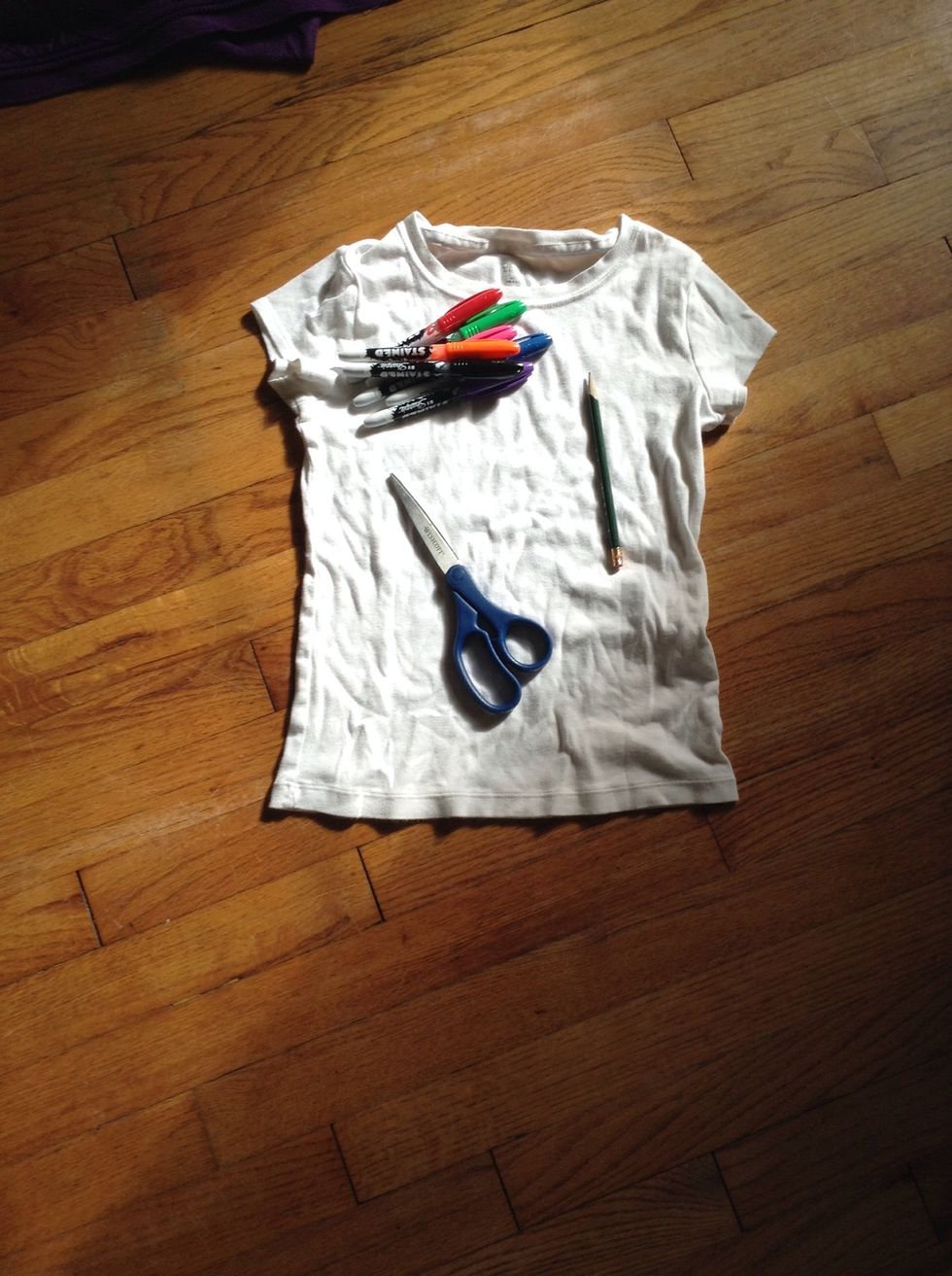 Gather supplies. (Sorry I couldn't get the cardboard.)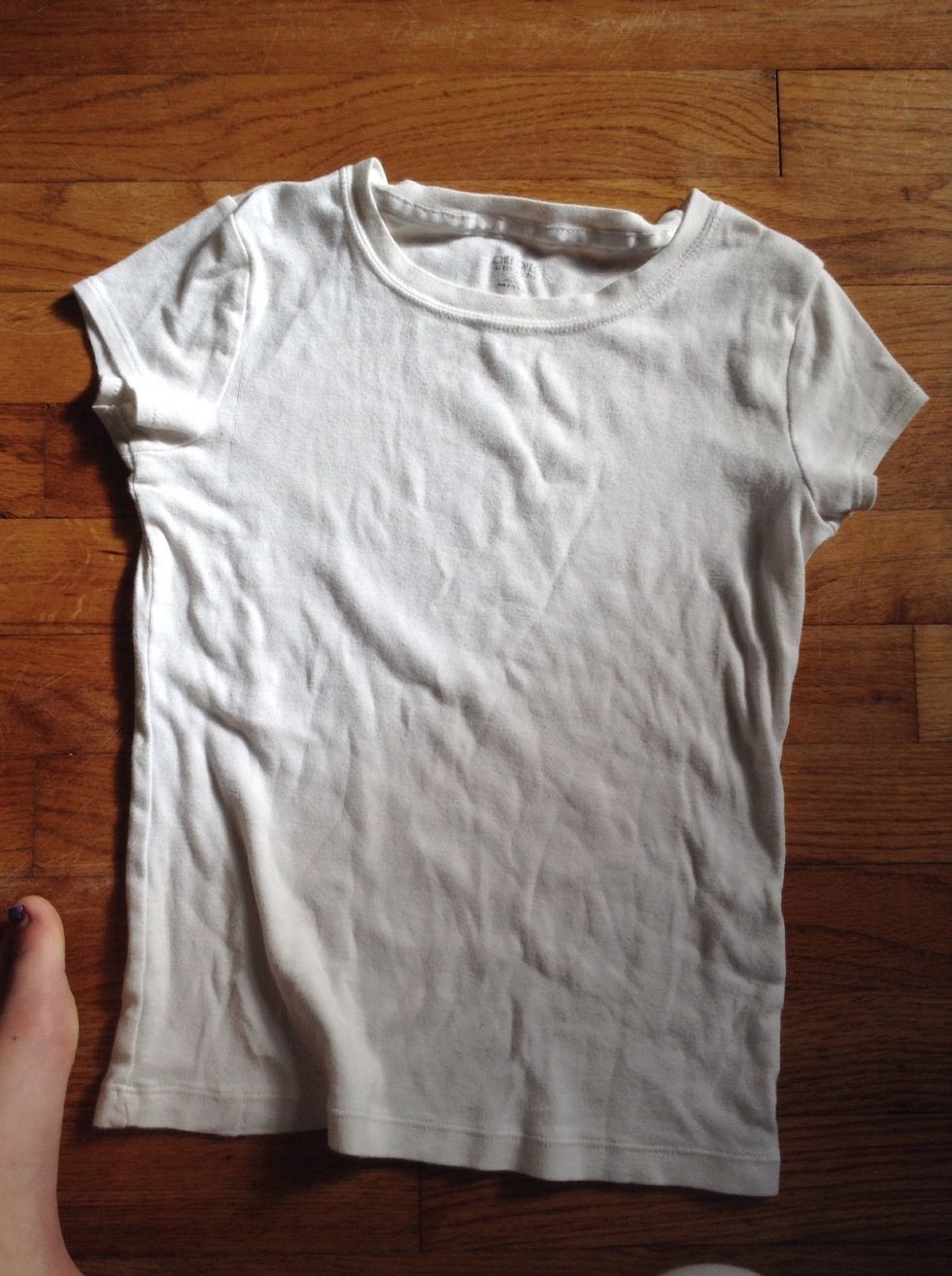 Make pencil marks at the neckline, sleeves, and bottom of where you want to cut it.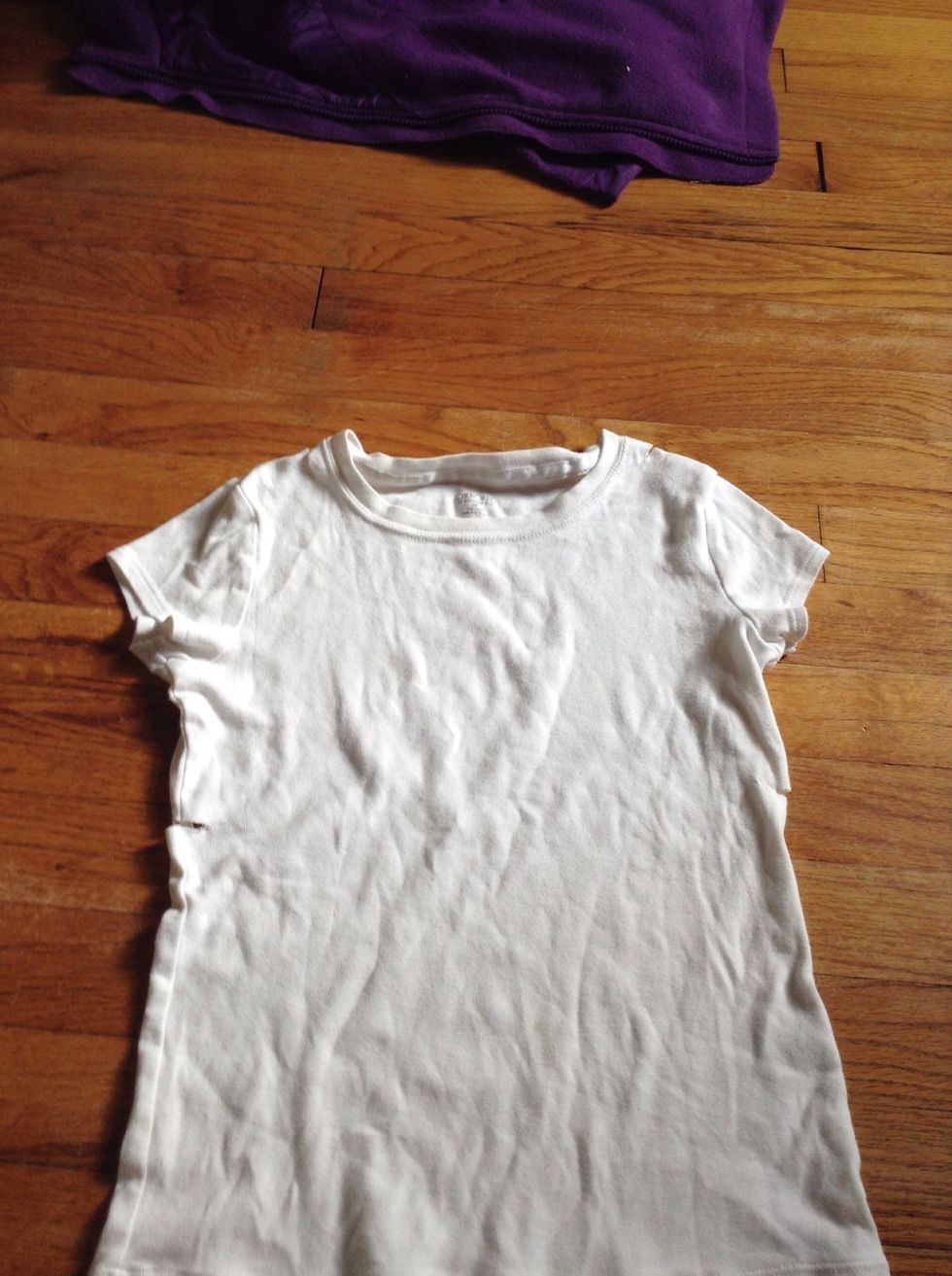 Cut slits at the end of the lines.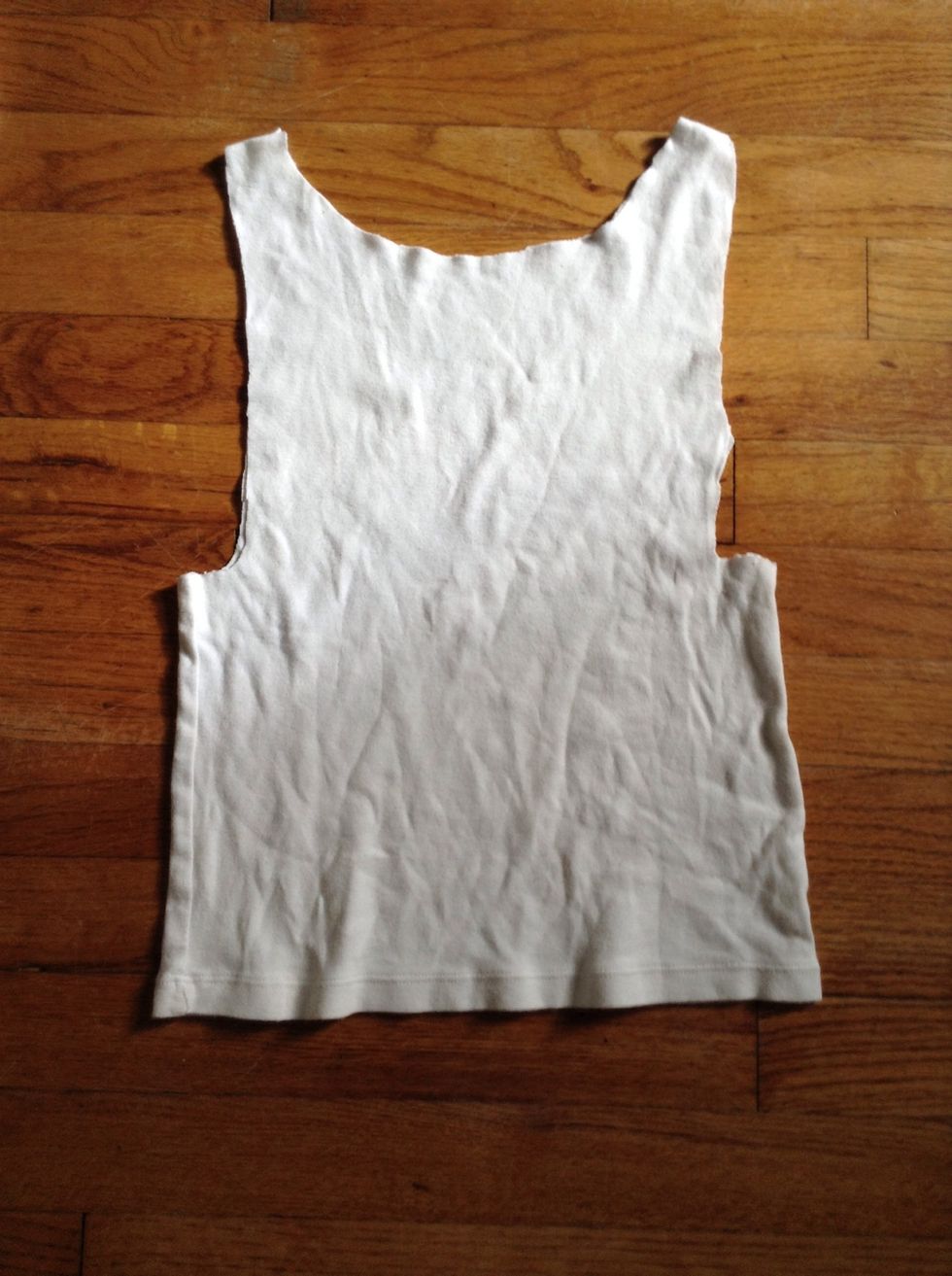 Cut your shirt so it looks something like this.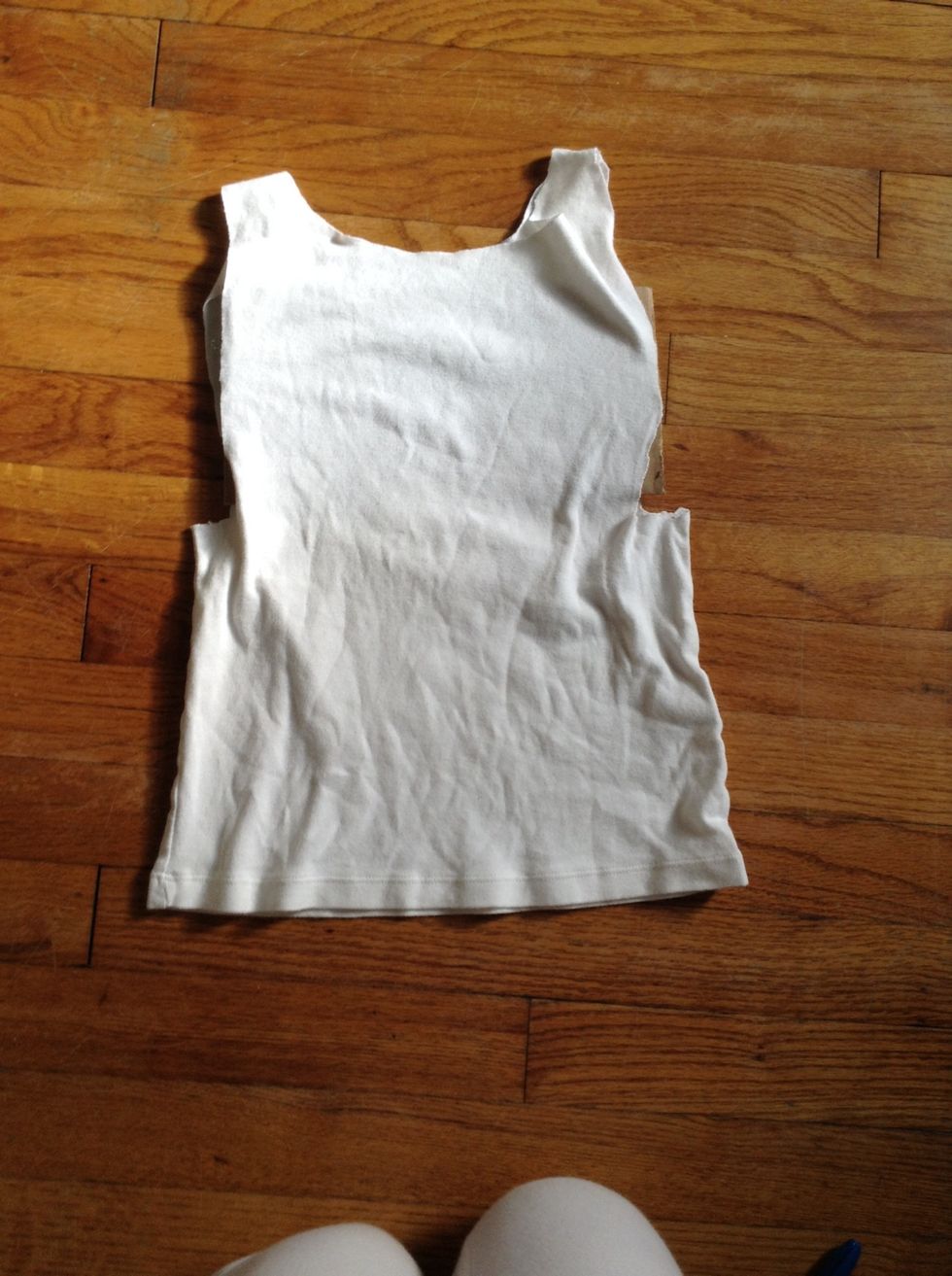 Place cardboard between the front and back of the shirt so when drawing with the fabric markers none of the colors bleed through.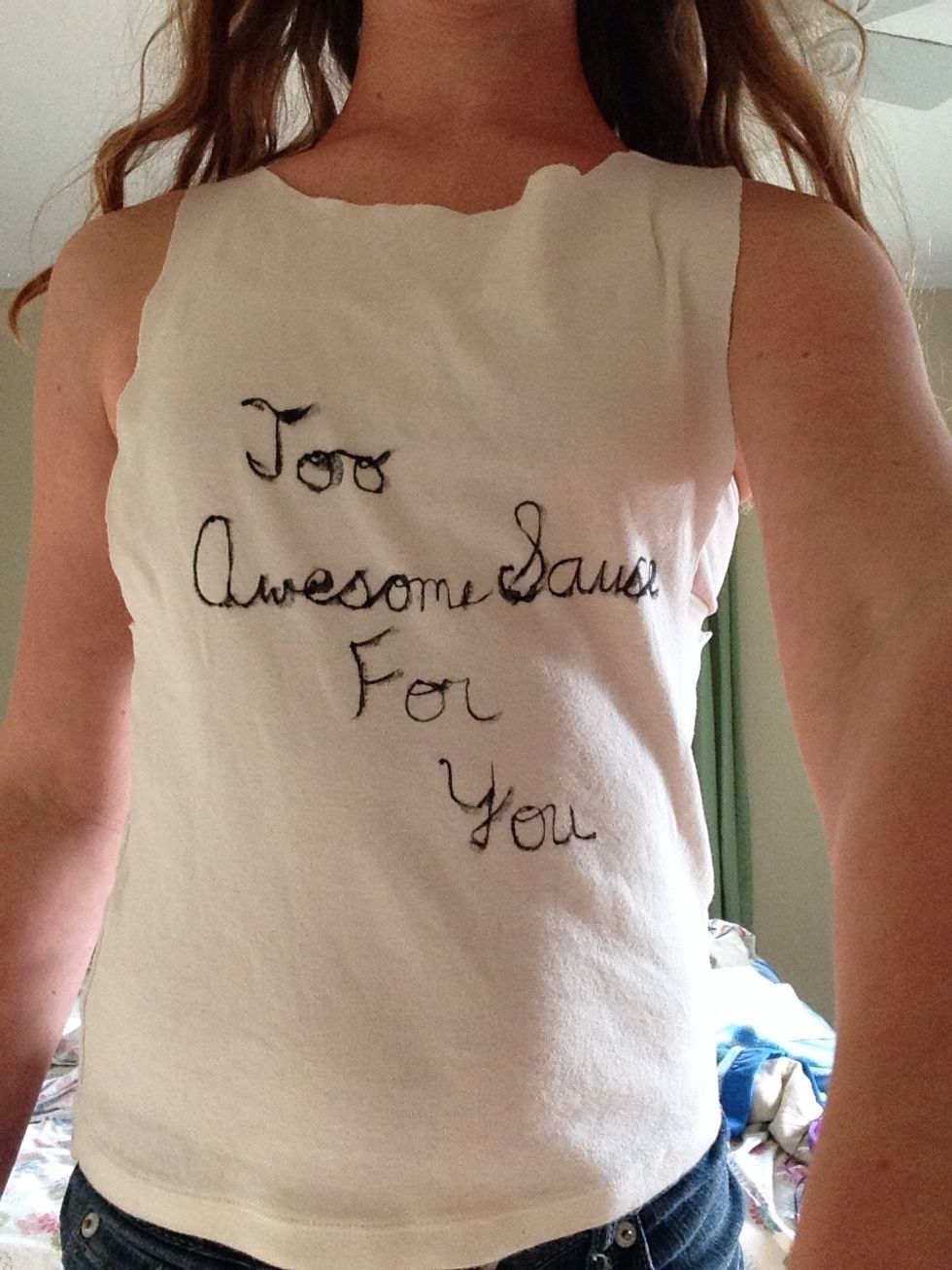 This is me in the completed shirt. I wrote "Too Awesome Sauce For You" on my shirt. Please comment if you did this and what you wrote on your shirt!
1.0 White T-Shirt
Fabric Markers
Scissors
Pencil
Cardboard