Transform a Wooden Stool Into a Bookshelf
8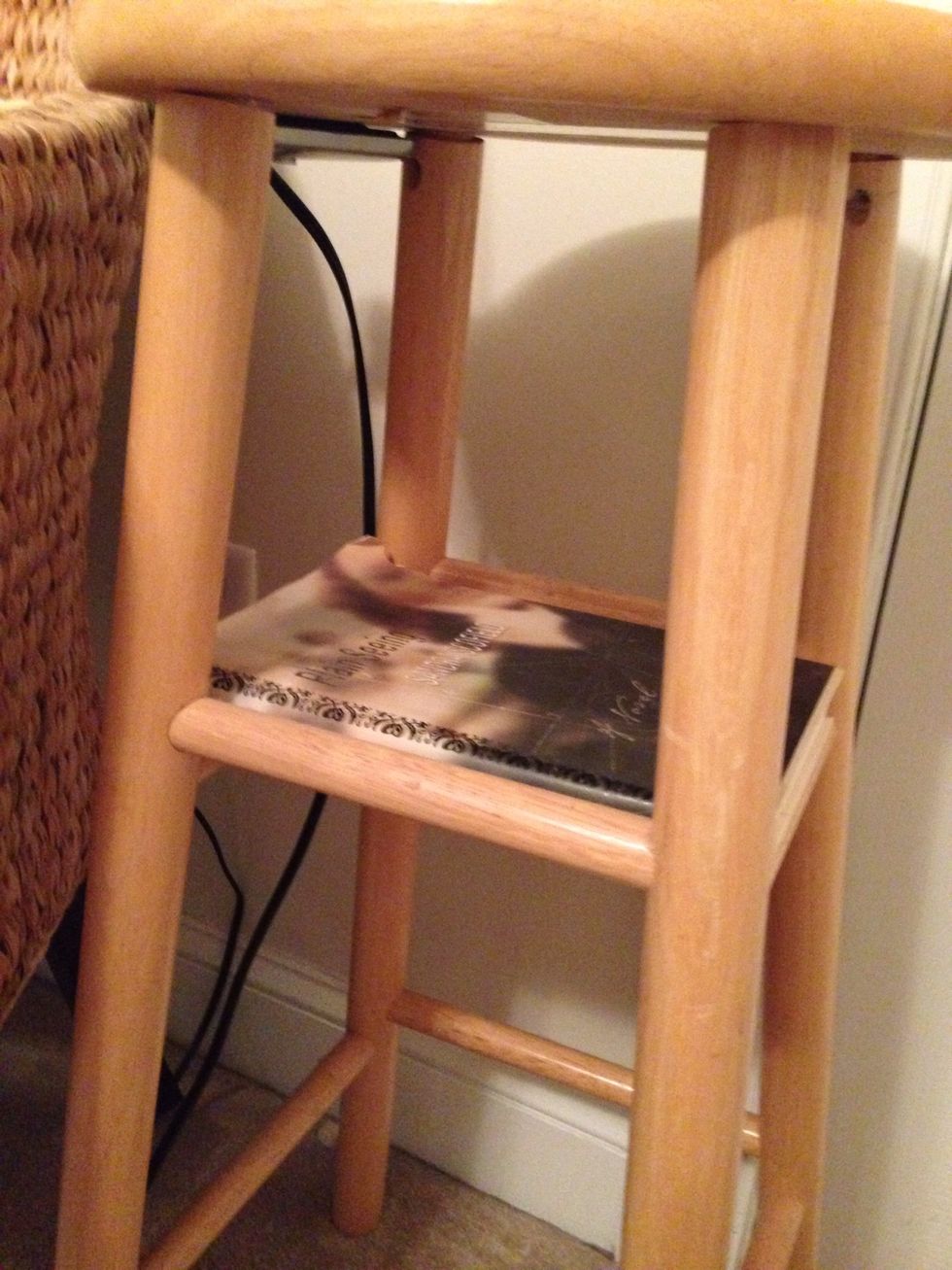 Pick a book that is the right size to be the shelf. It needs to be long enough to span two chair rungs.
Stack more books.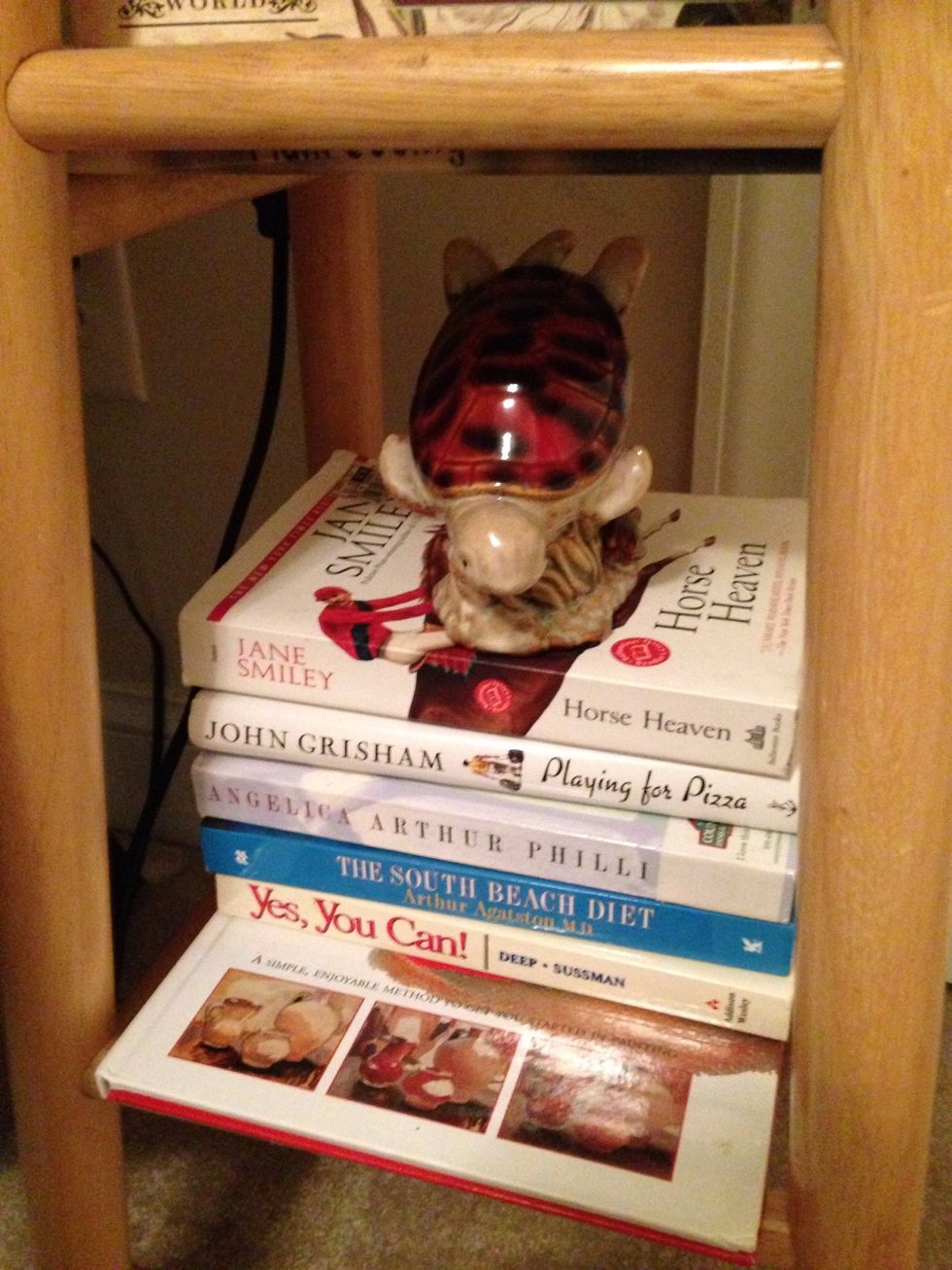 Repeat on the bottom. My buddy sea turtle stands guard.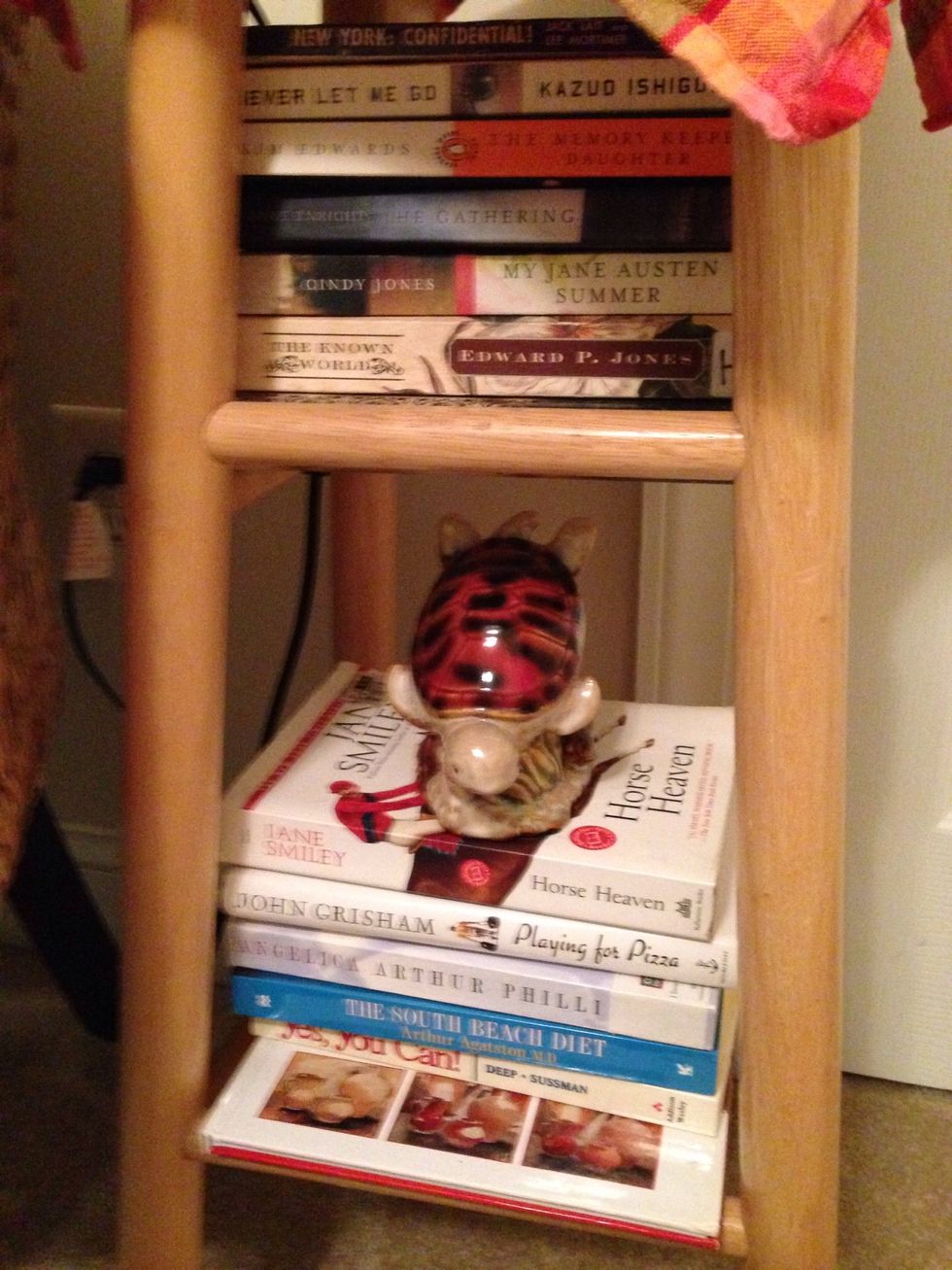 The weight of the books stabilizes this stool so...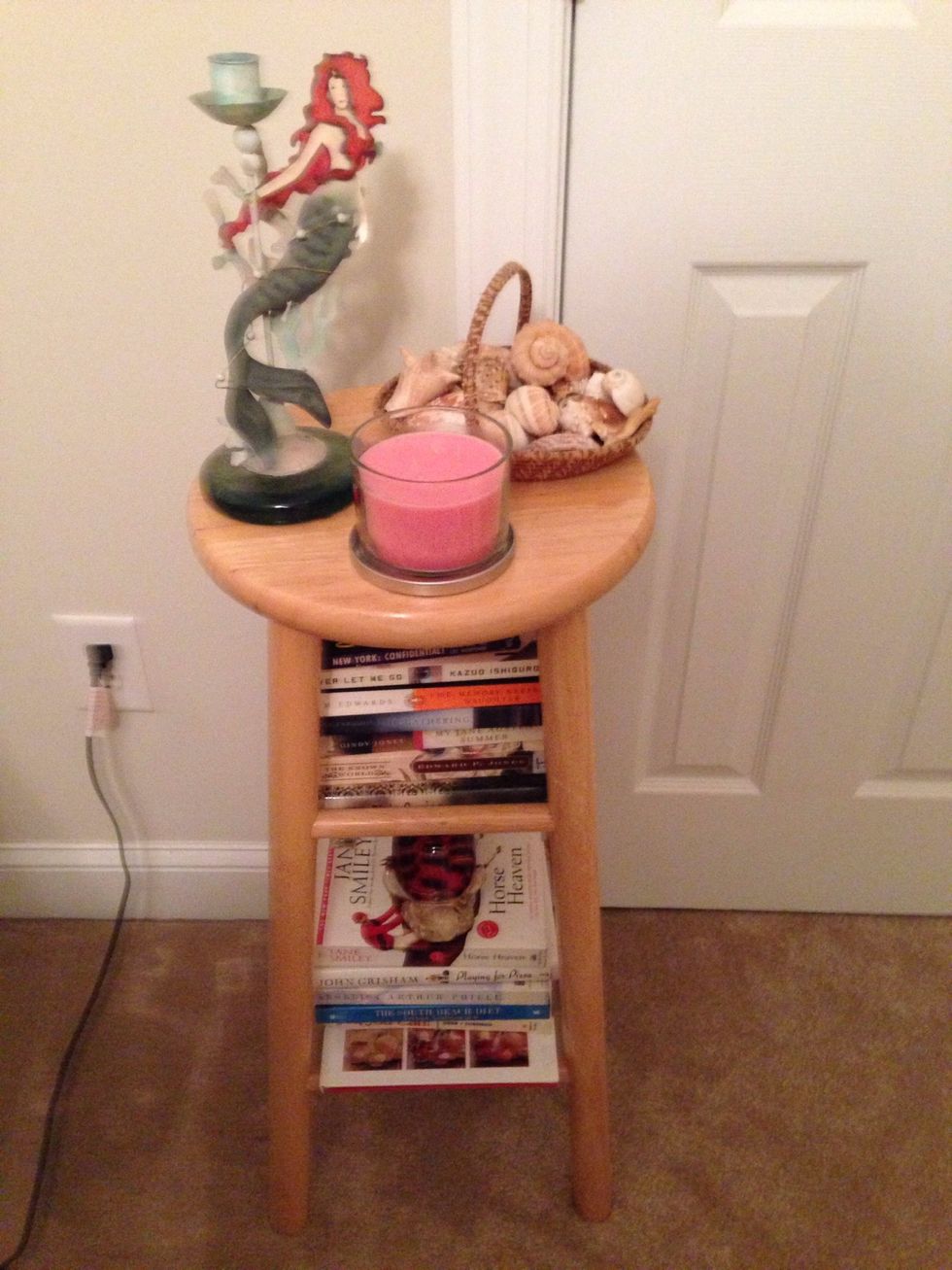 ...I could create a table display that is hard to knock over.
This invention is sure to win the Nobel Prize for physics. Like it and follow me...very needy Snapguide user!
Wooden stool
Favorite books
Cathy Zelda_Mc
Luv Your Snapguides. Please check out mine. Follow me Follow you. Wasn't that a John Denver hit? I am a technical project manager, wife, mom, and me. \n
The Redneck Riviera, SC USA