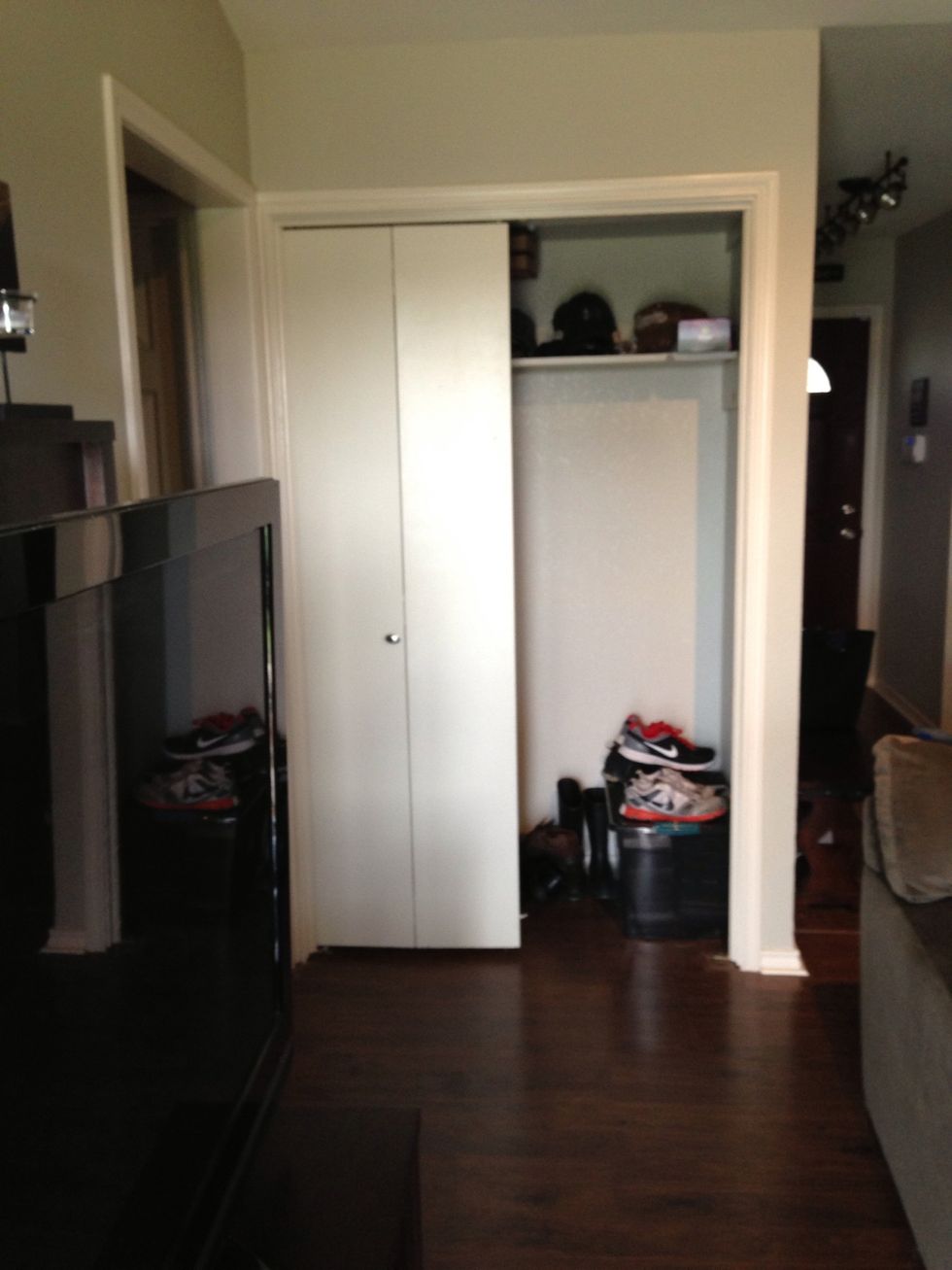 Remove old folding doors.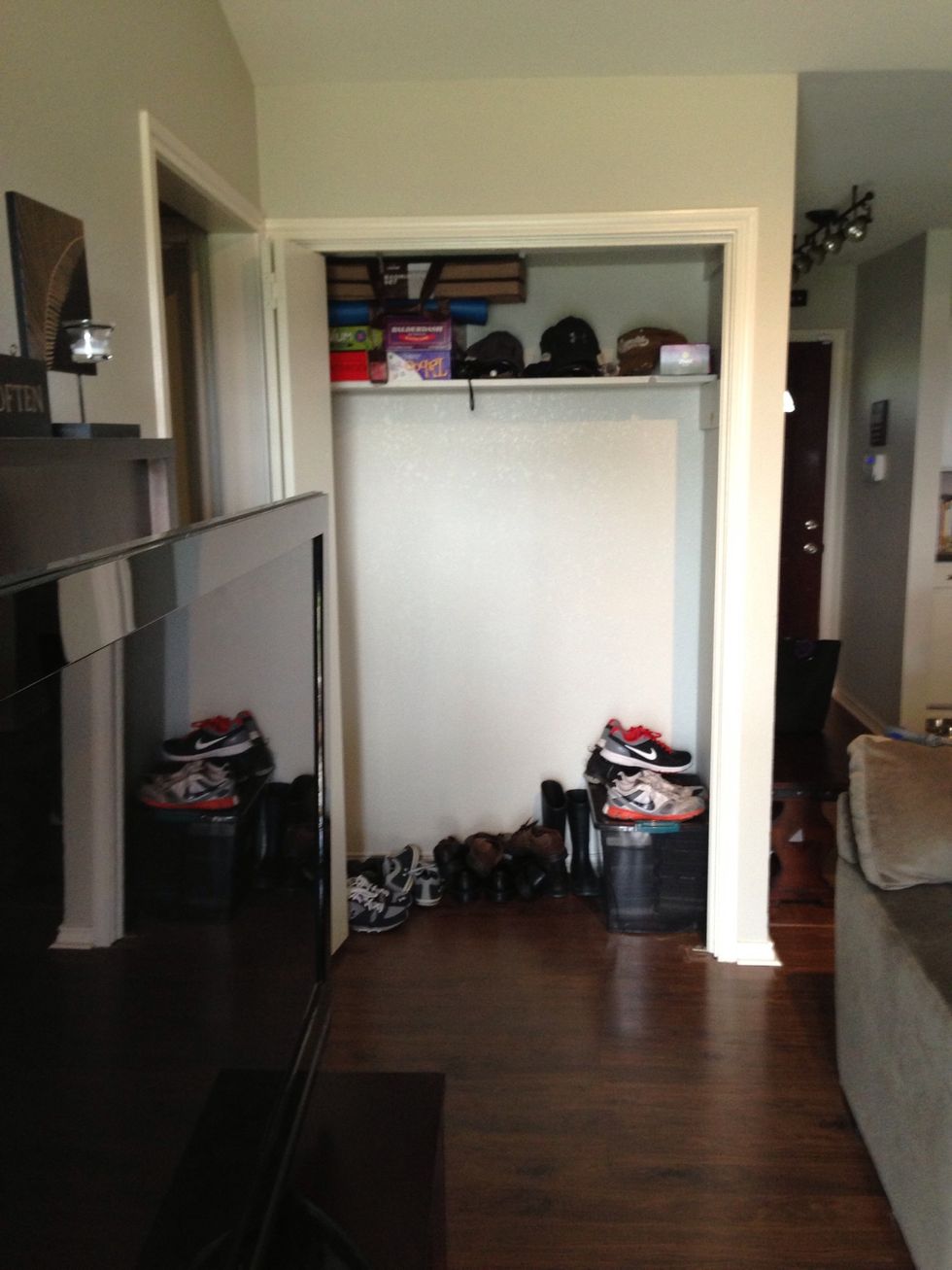 Clear out items in closet.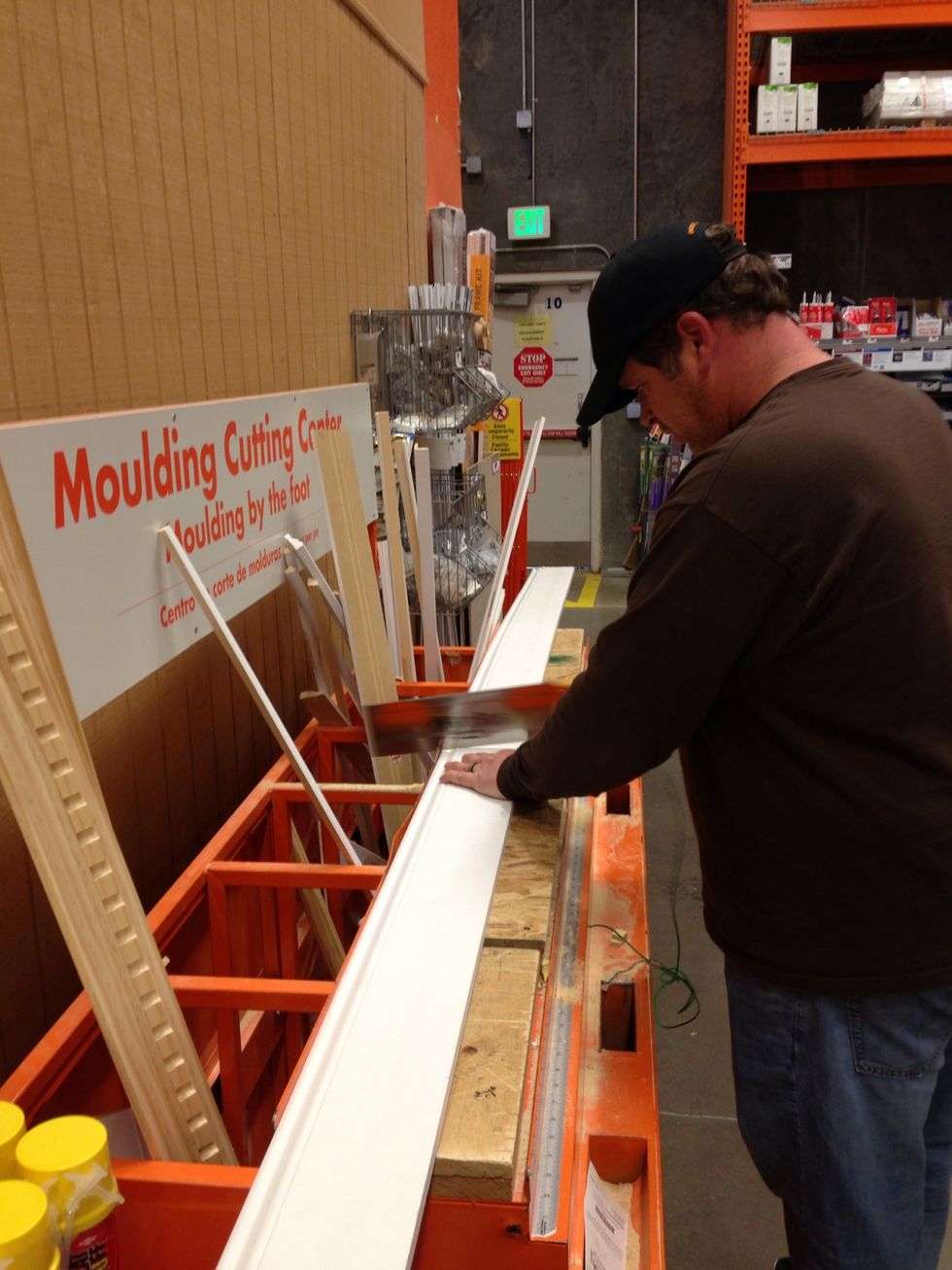 Measure, cut and purchase wood to build bench.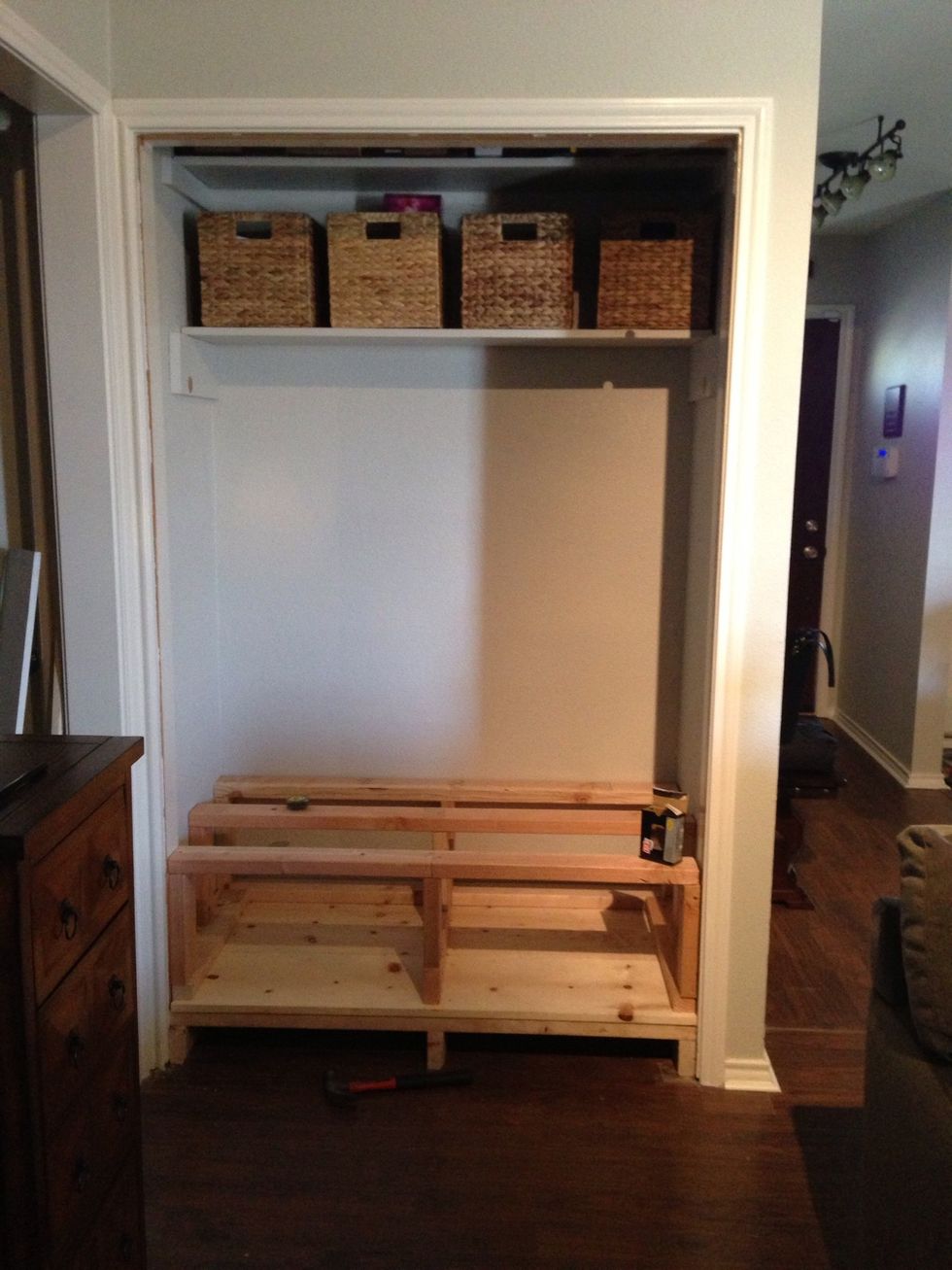 Build structure of bench.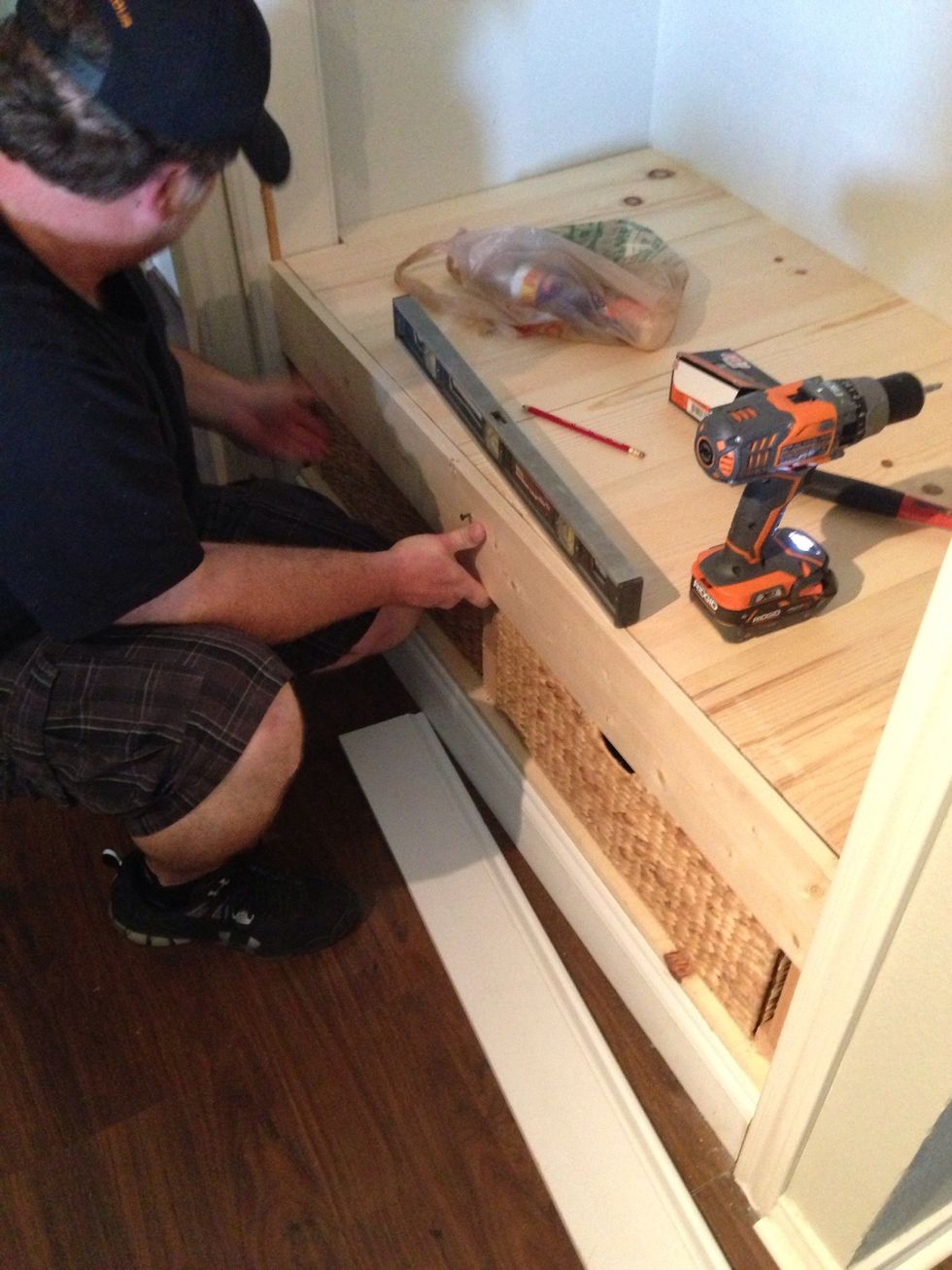 Add trim.
Insert baskets.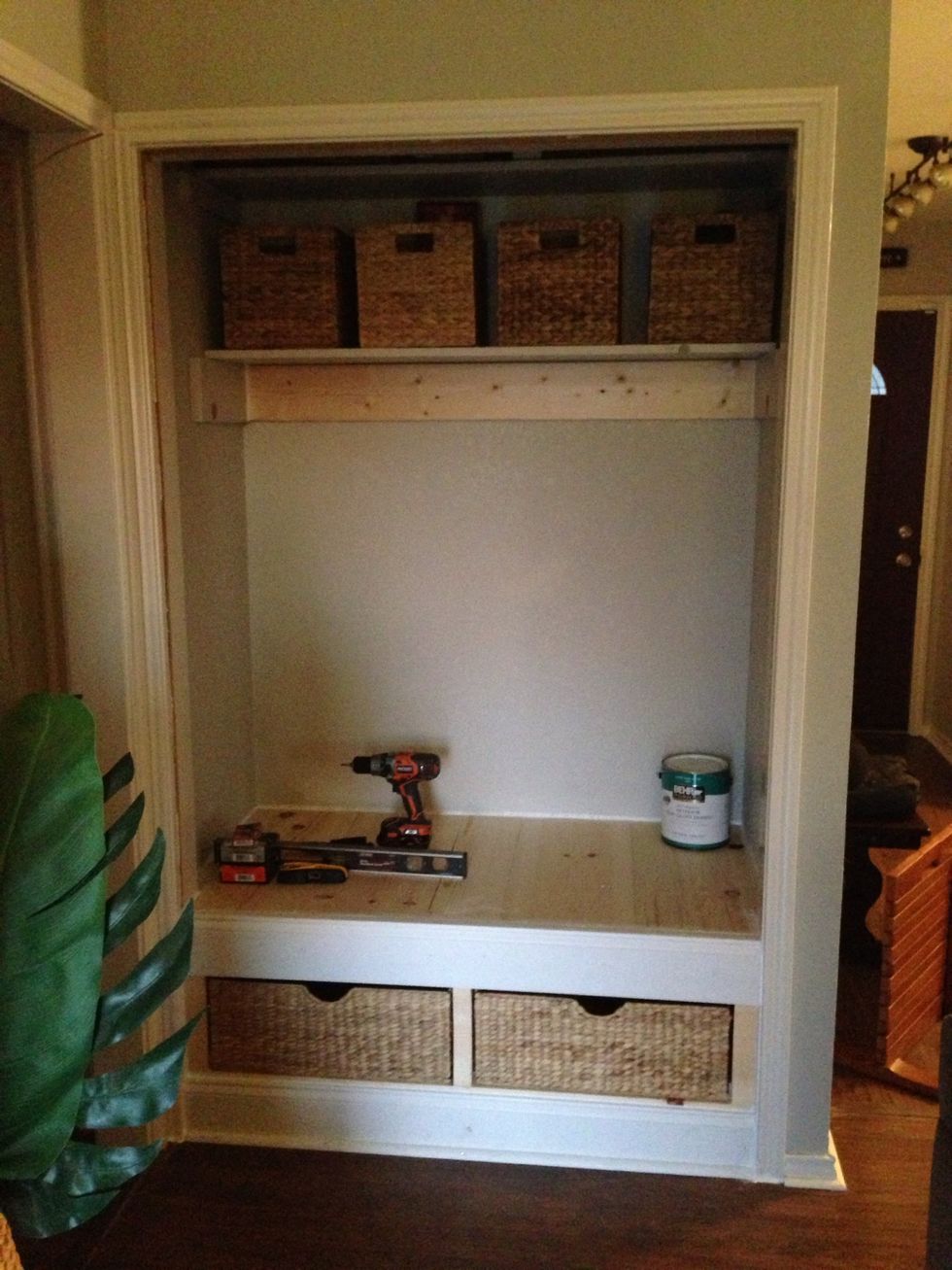 Add wooden piece for hooks.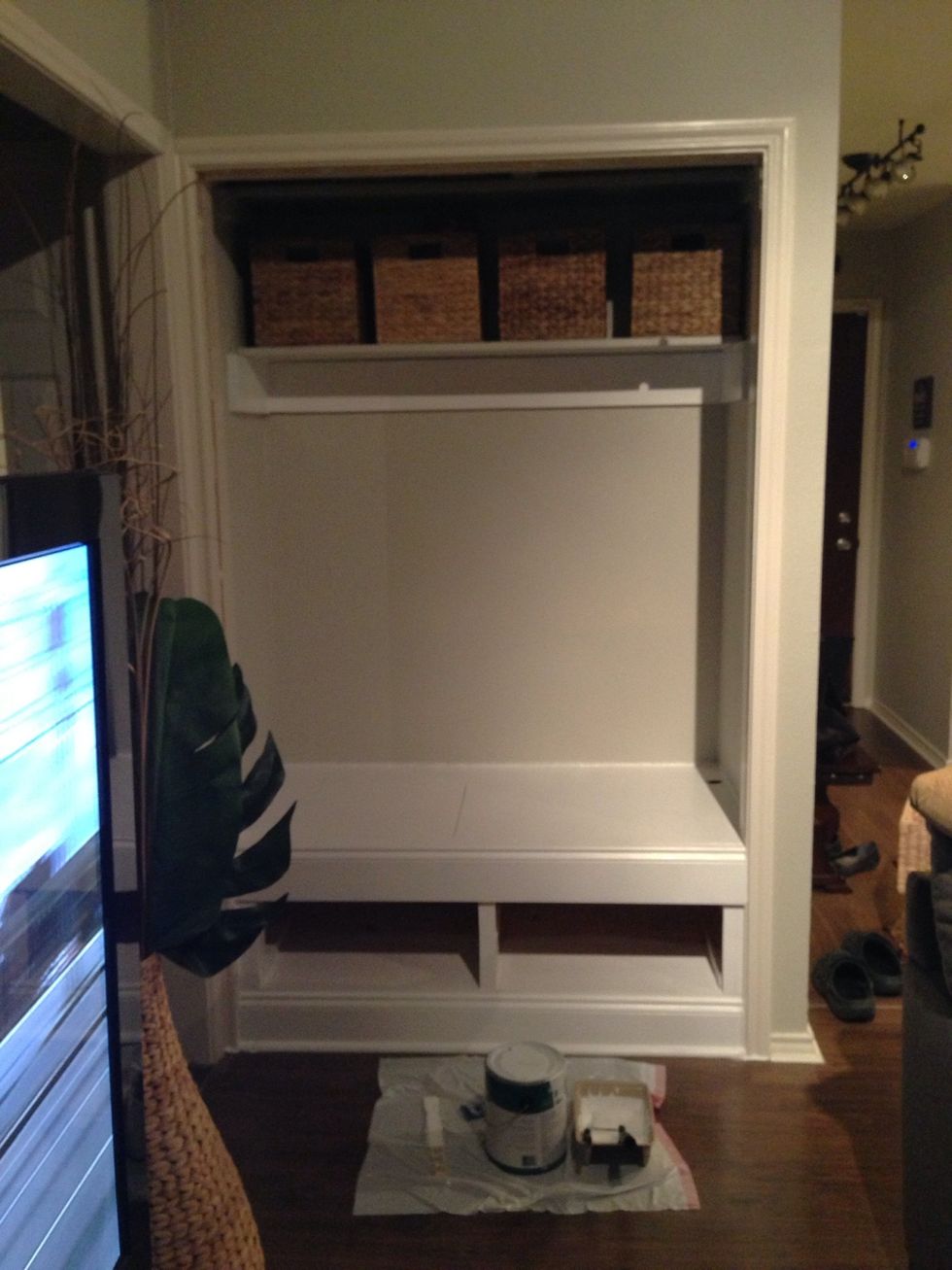 Paint!
Measure bench to determine cushion size.
Add hooks...
4.0 Hooks
1.0 Paint Supplies
Wood to build bench
2.0 Large baskets
4.0 Small baskets
1.0 Patio cushion
Lots of cute pillows!