How to transform a cheap lampshade
Remember the rice paper lampshade ? In Denmark they cost 2 $ cheep but not very stylish.
36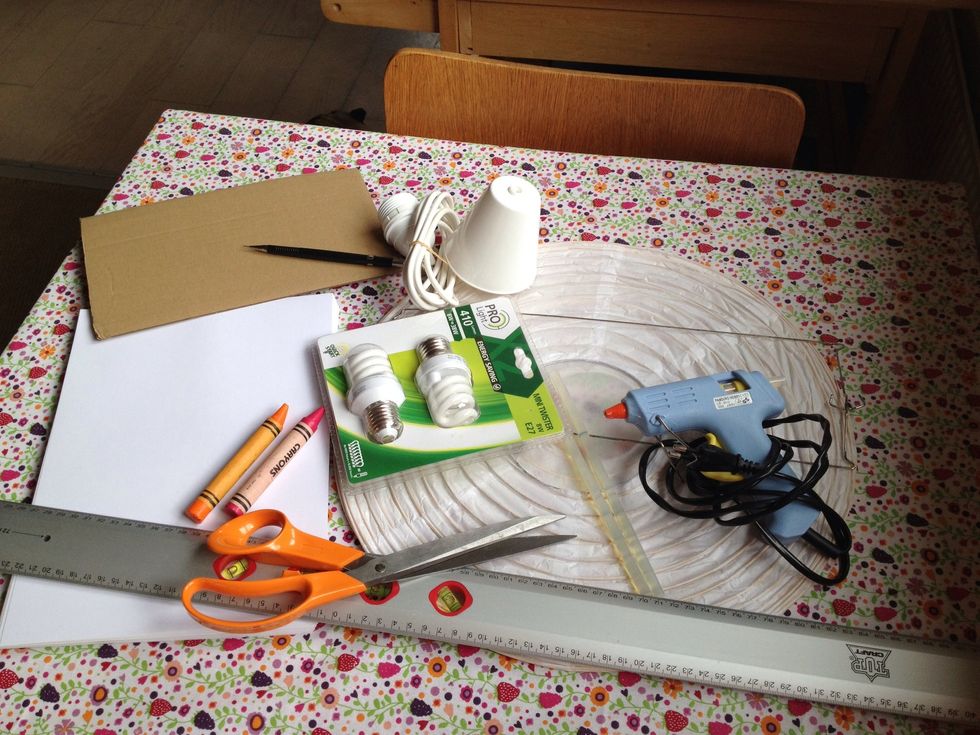 Saw this DIV lampshade and had to make it.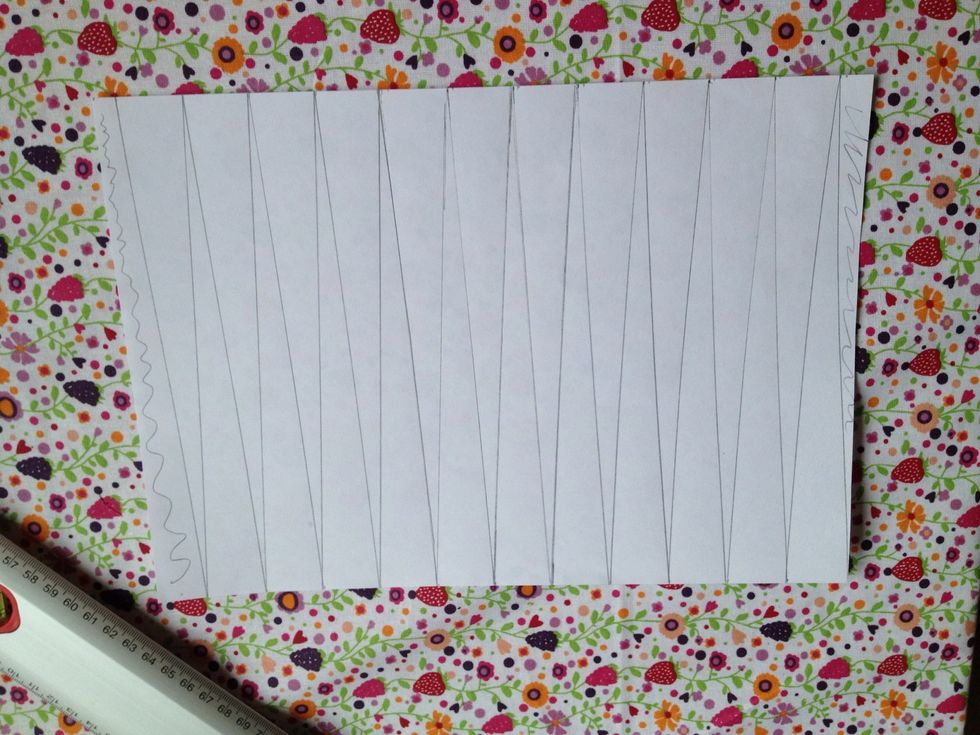 The size of this paper is in Denmark called A4 The top of each triangular is 1 inch or 2.5 cm that will give you 22 triangles per sheet of paper.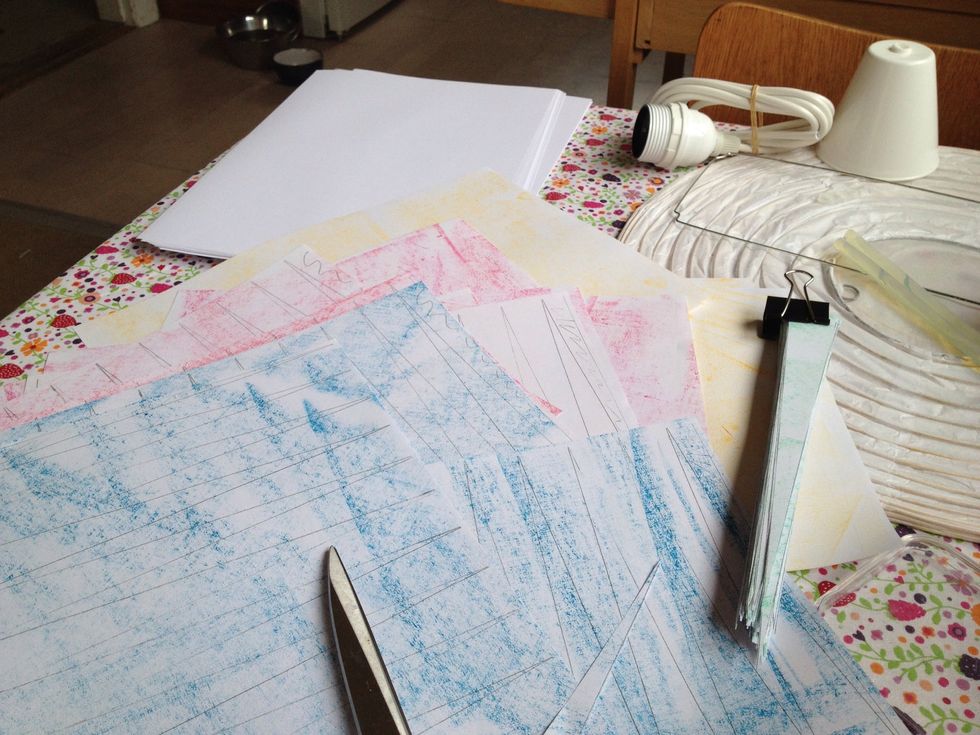 I coloured some of the papers to get a more interesting light. I glued the coloured side on the lampshade so that the outside looked white.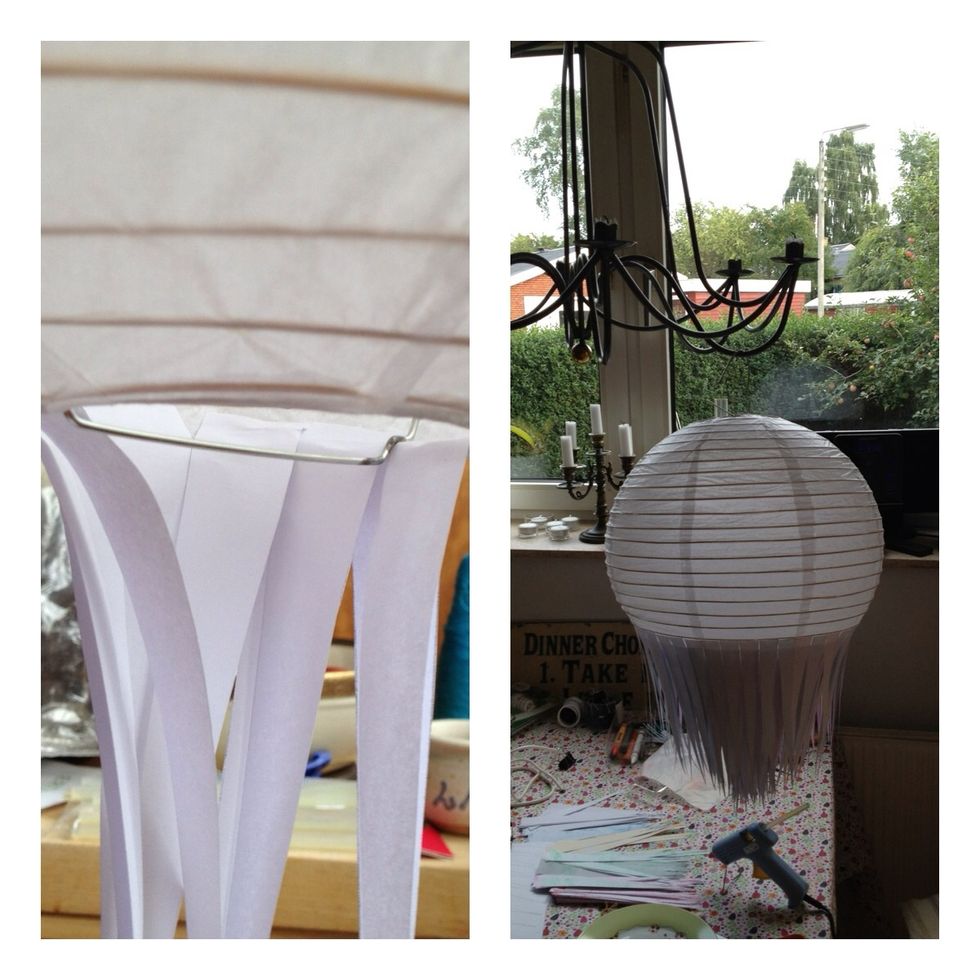 Start by gluing the first row inside the shade and then continue following the spiral bamboo.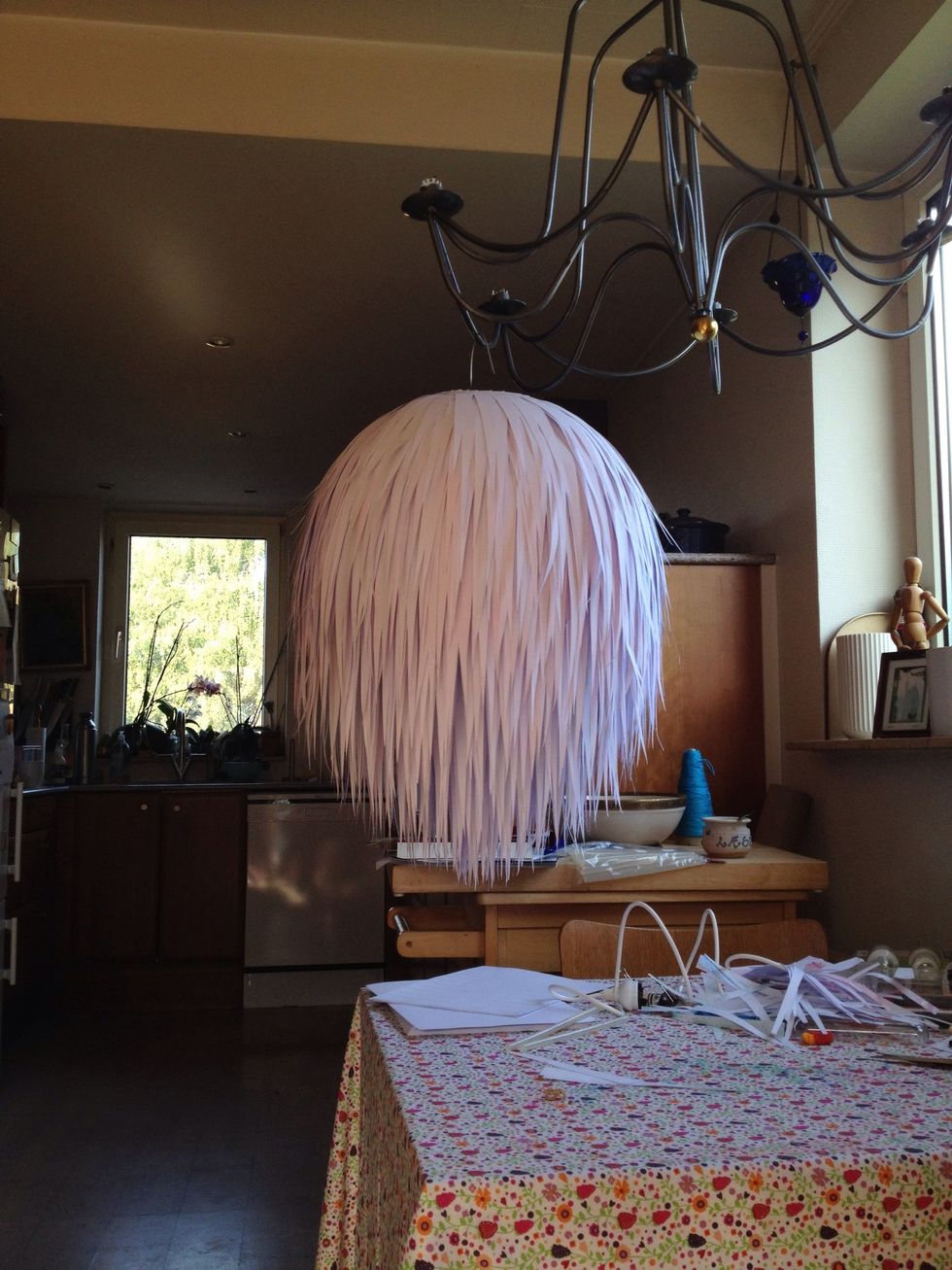 1056 triangles later. I'm really happy with the result.
The colour came out a bit pink but that's fine. I'm trying to imagine how it would look with gold metal covert paper.
1.0 Rice paper lampshade
1.0 Light fixture
1.0 Lightbulb
1.0 Pair of scissors
48.0 Sheets of paper
1.0 Photo copier
1.0 Hot glue gun
1.0 Pencil
1.0 Ruler
Crayons