Transfer Portion of an Image Onto Another Image
704
This is a request guide from one of my other graphic design guides. In this guide we'll take something from one image and insert it into another image.
Just like my other graphic design guides. I'll be using the ArtStudio app here. But the same steps apply to any paint program or app that has the tools we'll be using.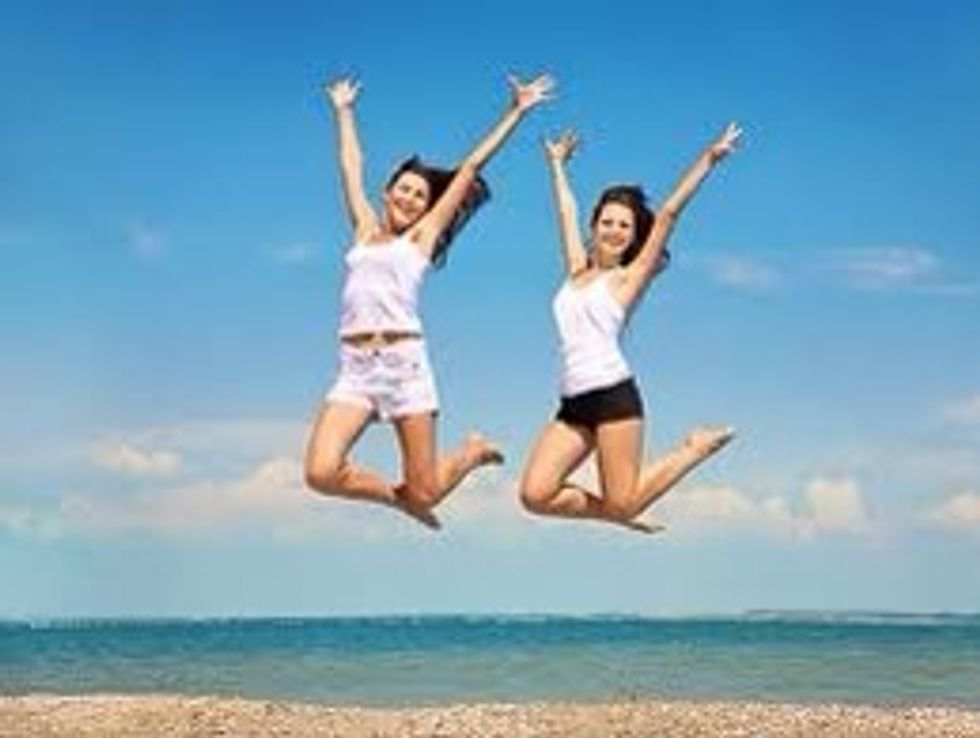 Here we have two girls jumping for joy.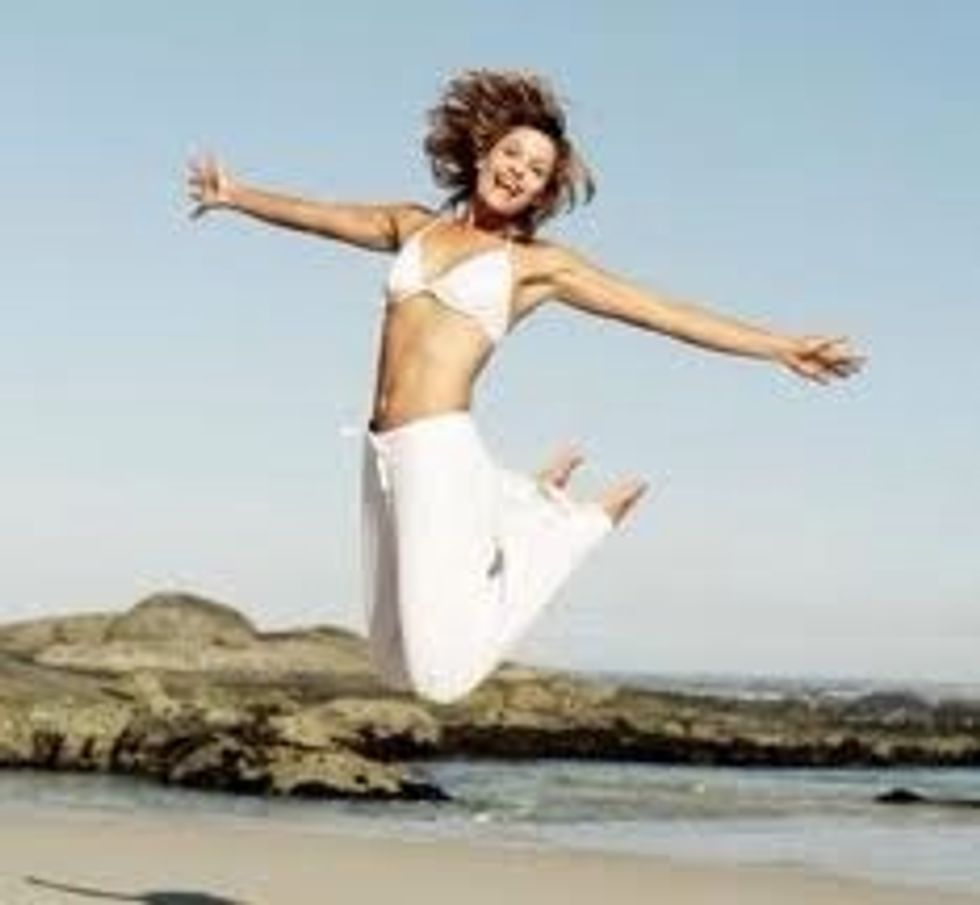 We're going to add this girl to the previous image to join the other two.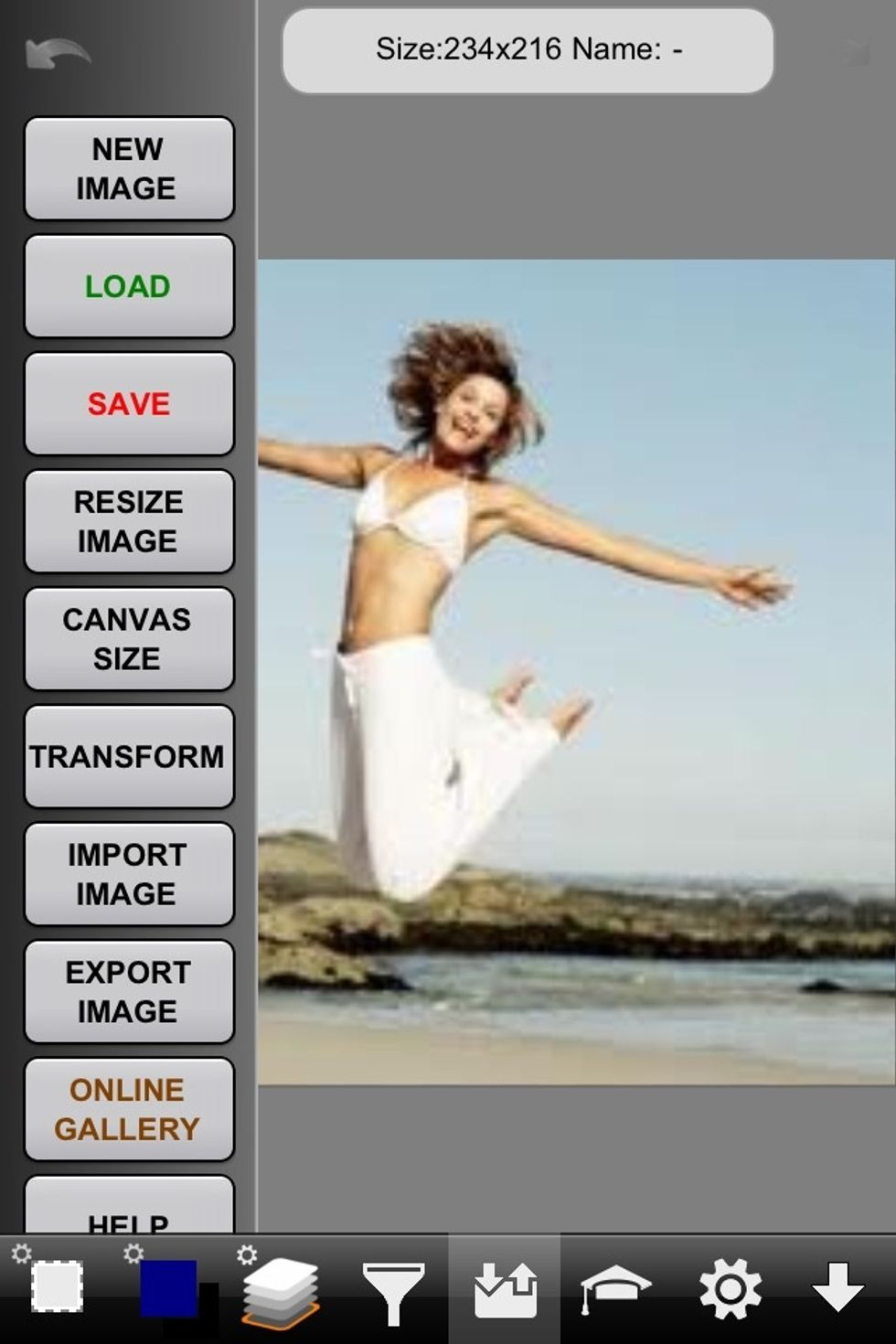 Load the image into the image editing program or app (ArtStudio in this case).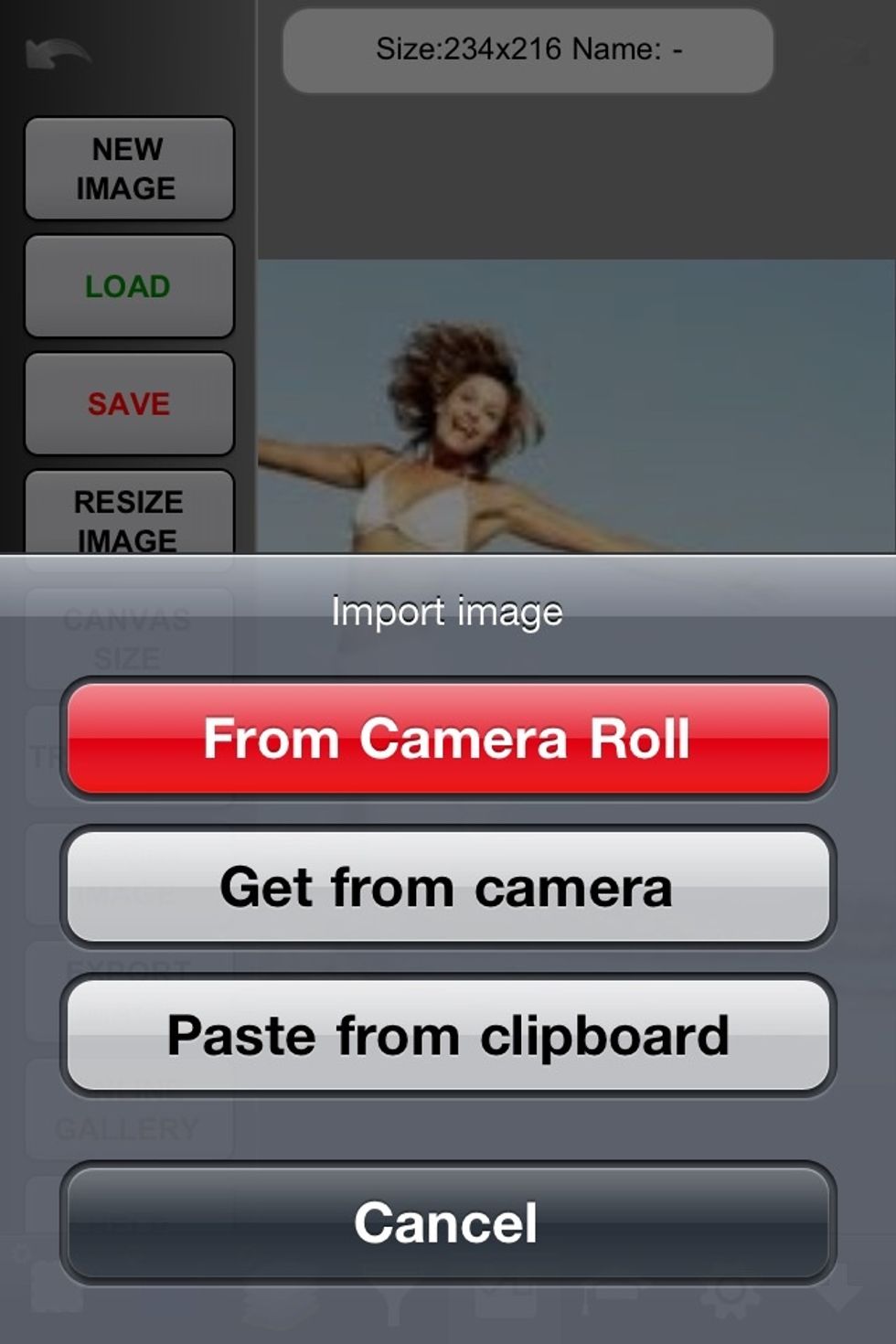 Then add the other image to it as a new layer (see my layers guide to learn more about using layers).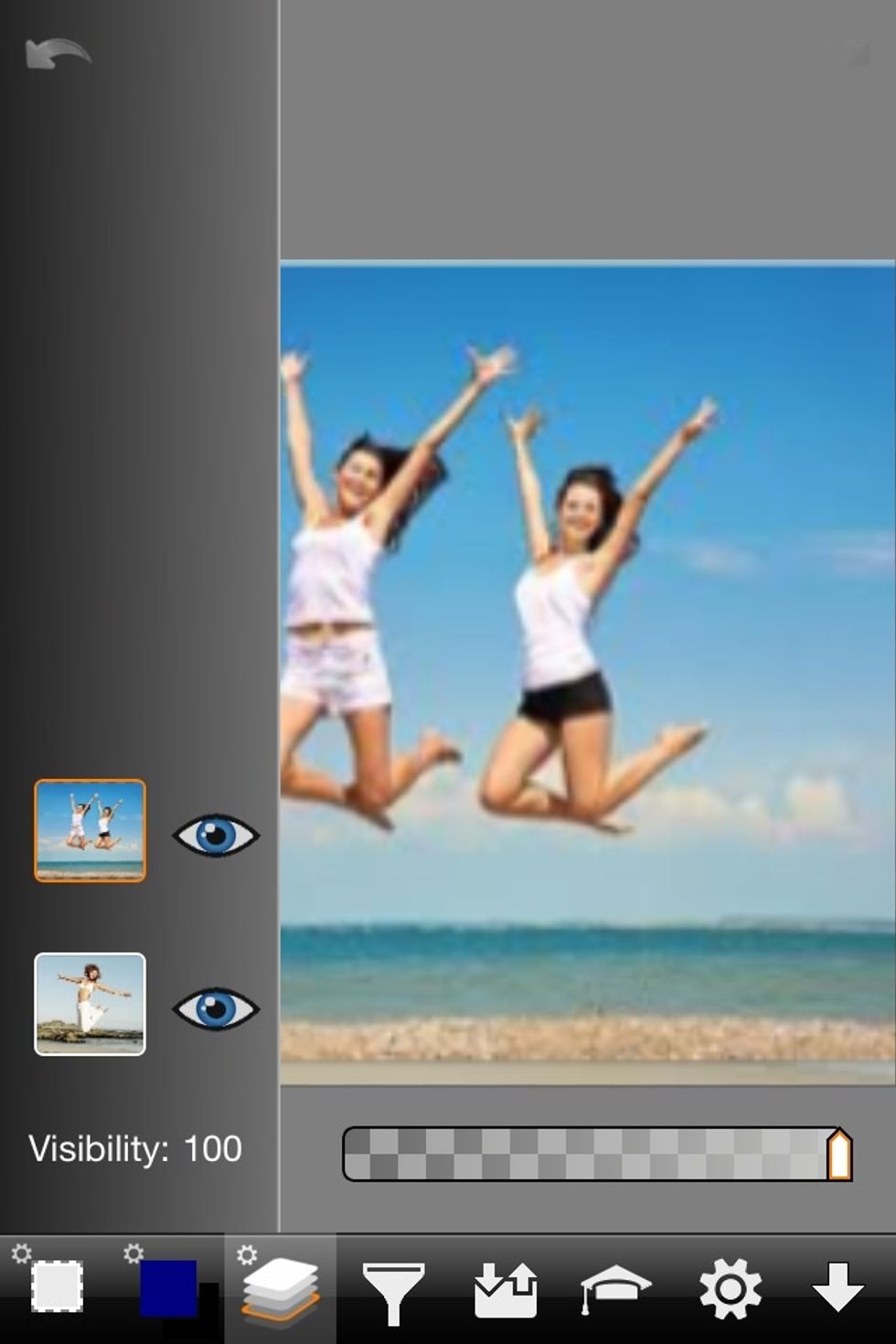 So now we have both images on their own layer.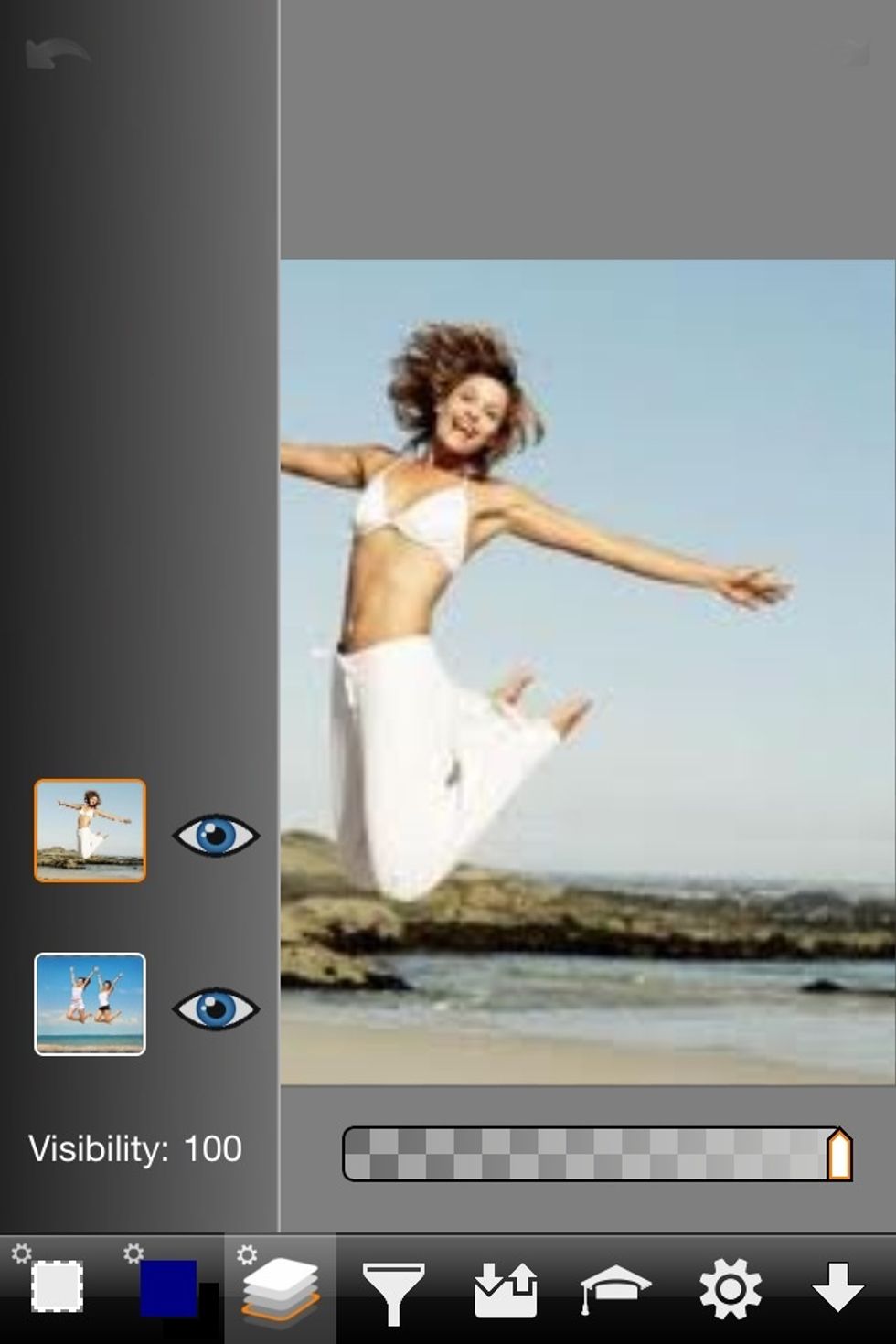 Select the layer you want to cut from (in this app the layer selected is outlines in orange).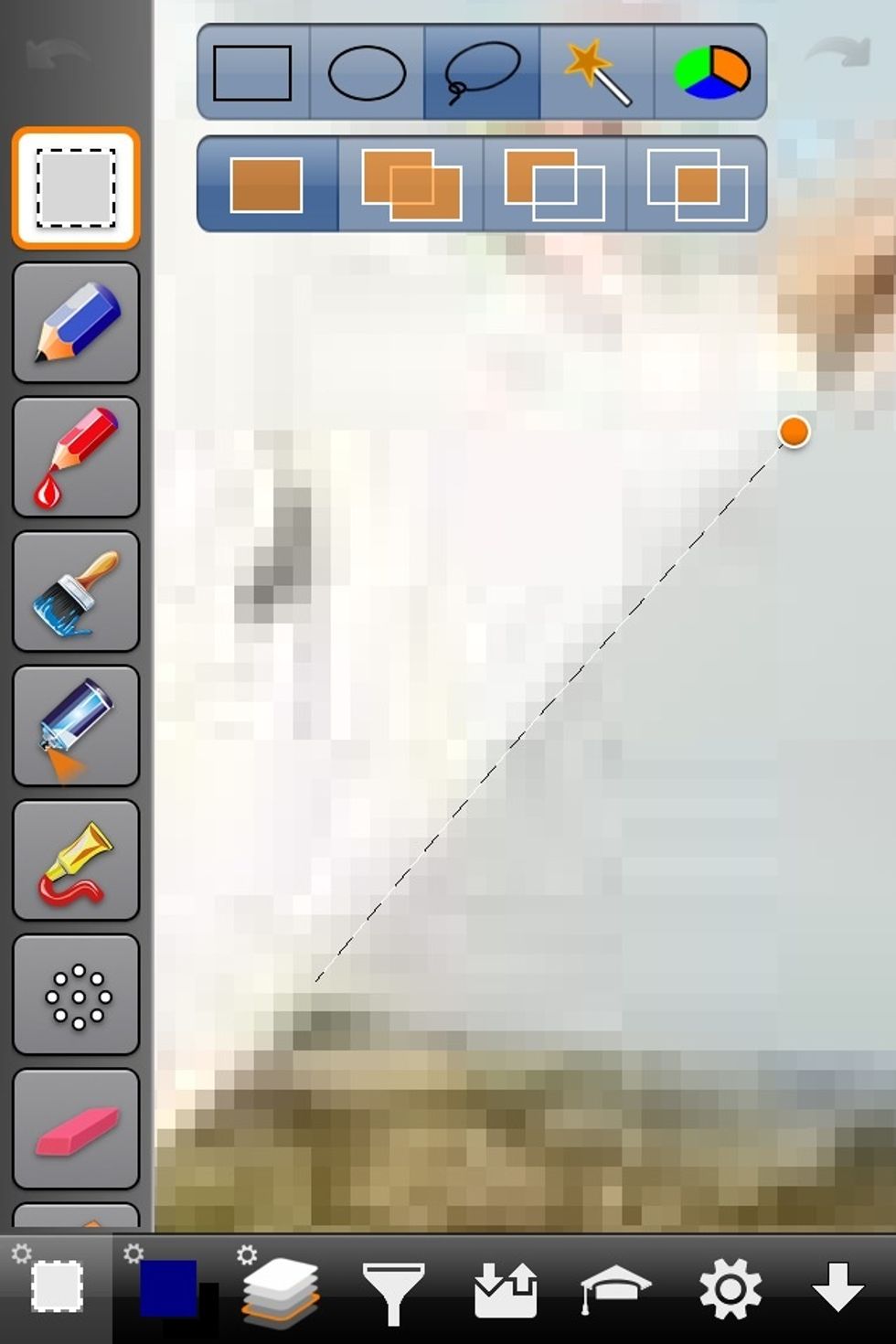 Using the trace tool. Outline the portion you want to copy from this layer. In this case outline the entire girl. Zoom in close. Zoom out when needed to see details.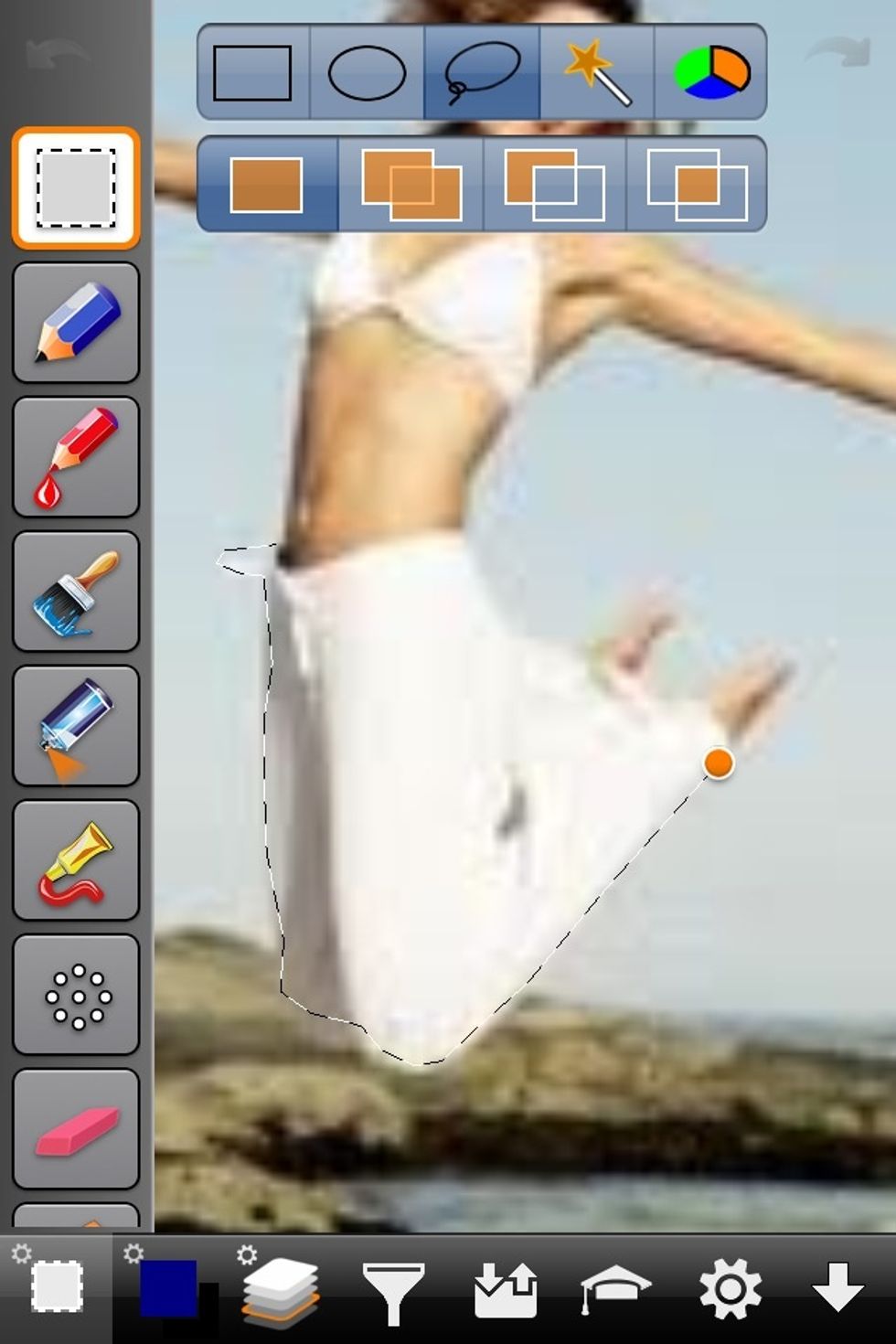 It takes time but with practice it gets easier. You don't have to drag your finger around. Just tap and straight lines will form from your previous tap.
Some sections will be blurry such as hand and hair. Don't worry about that. You'll be able to clean it up later. We're basically cutting her out like scissors from paper here.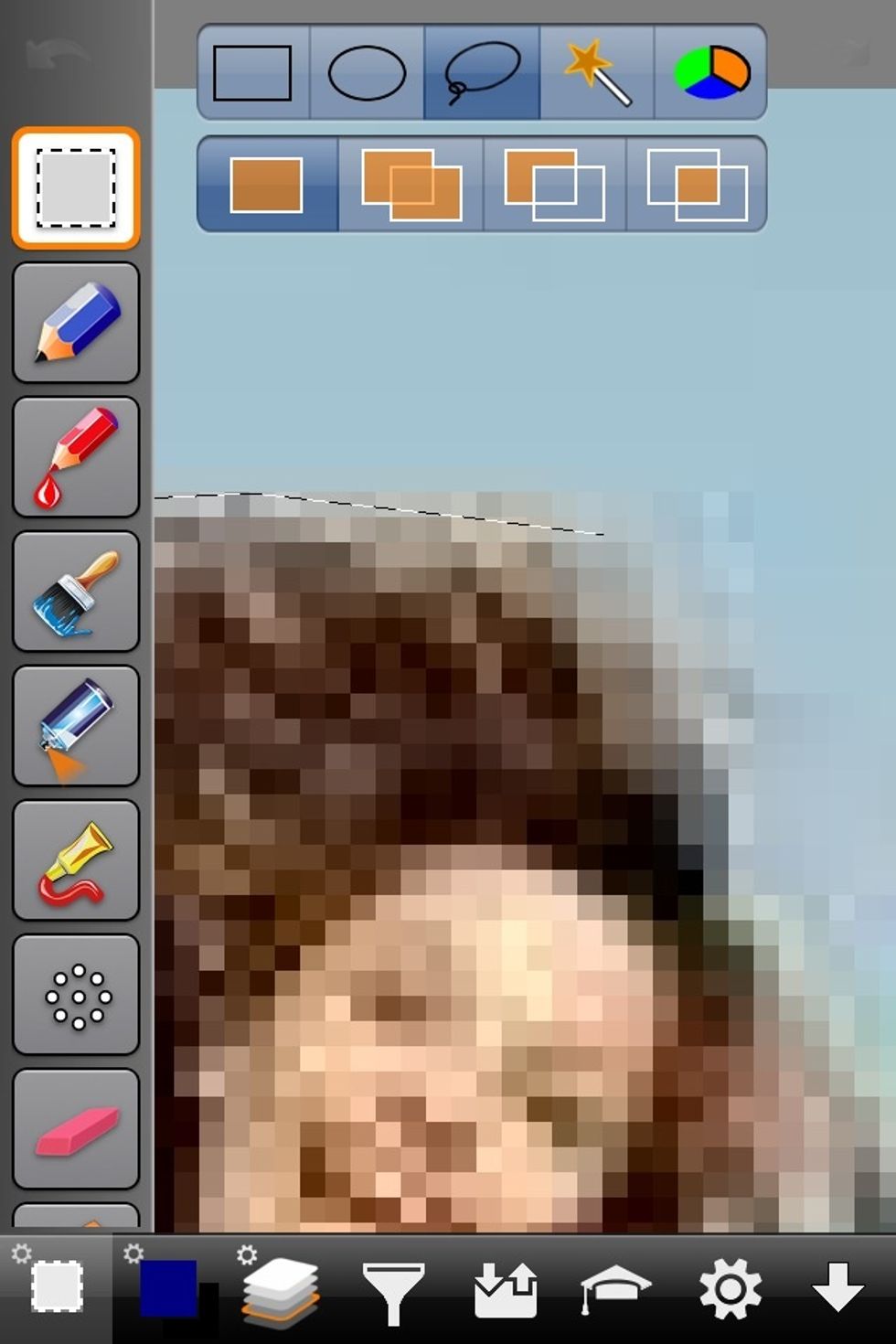 Here you see how it gets very blurry when zoomed way in. This is why it's sometimes helpful to zoom out to see details then zoom back in to trace.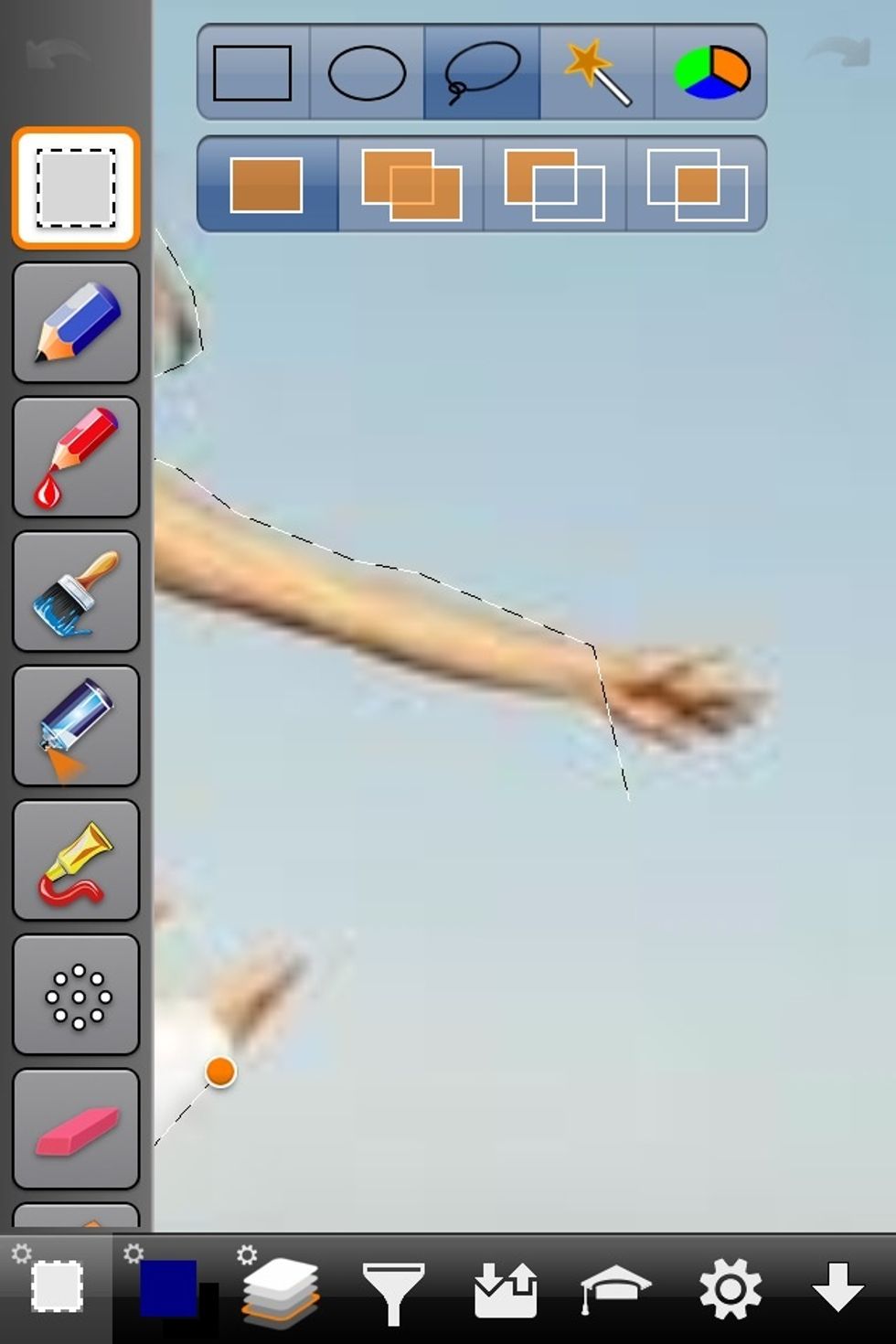 Oops. I messed up. I accidentally touched a wrong spot. If this happens to you. Don't worry. Just keep tracing. I'll show you how to fix this mistake. You don't have to start over if this happens.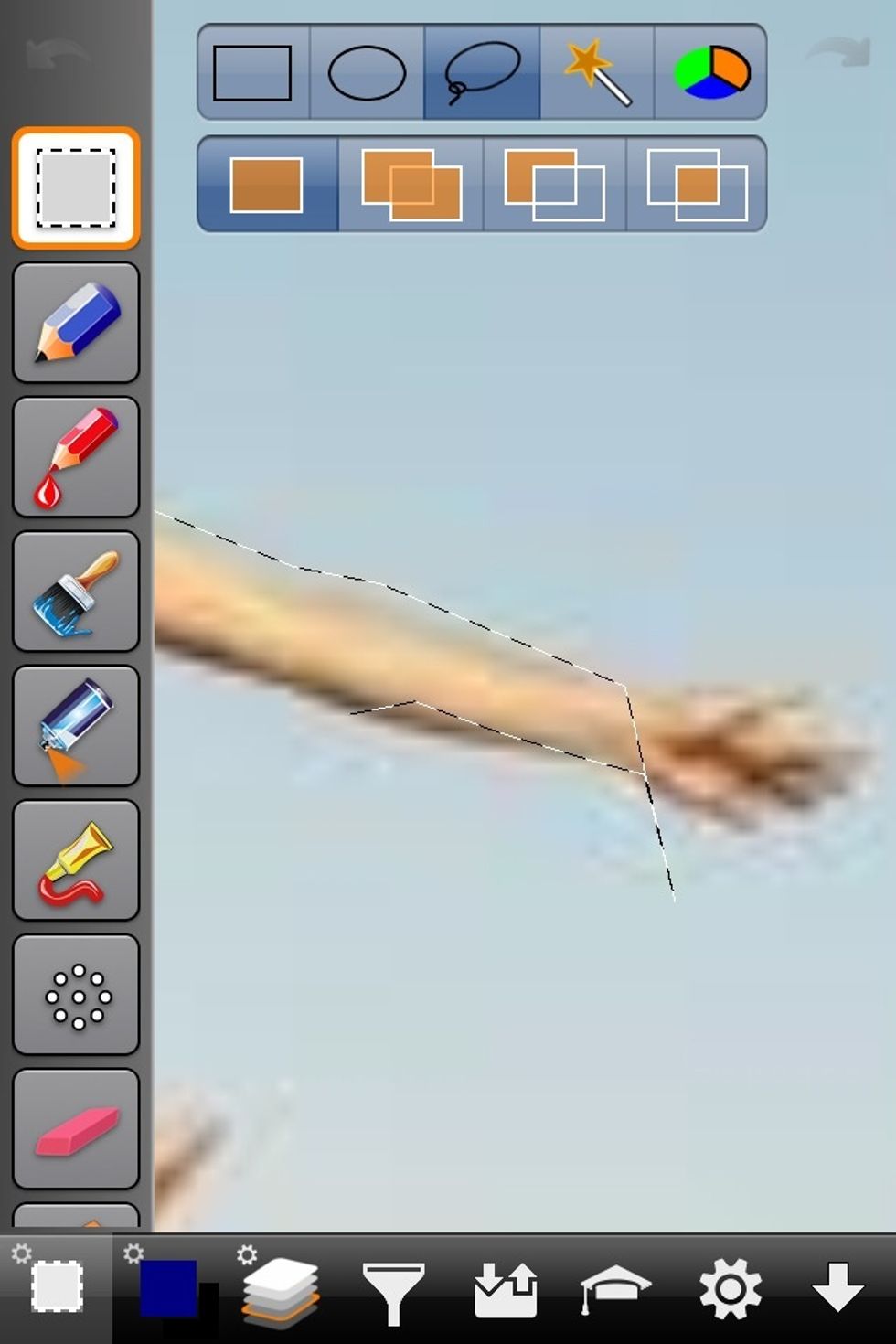 So just keep tracing. A great thing about layers is its easy to correct most mistakes.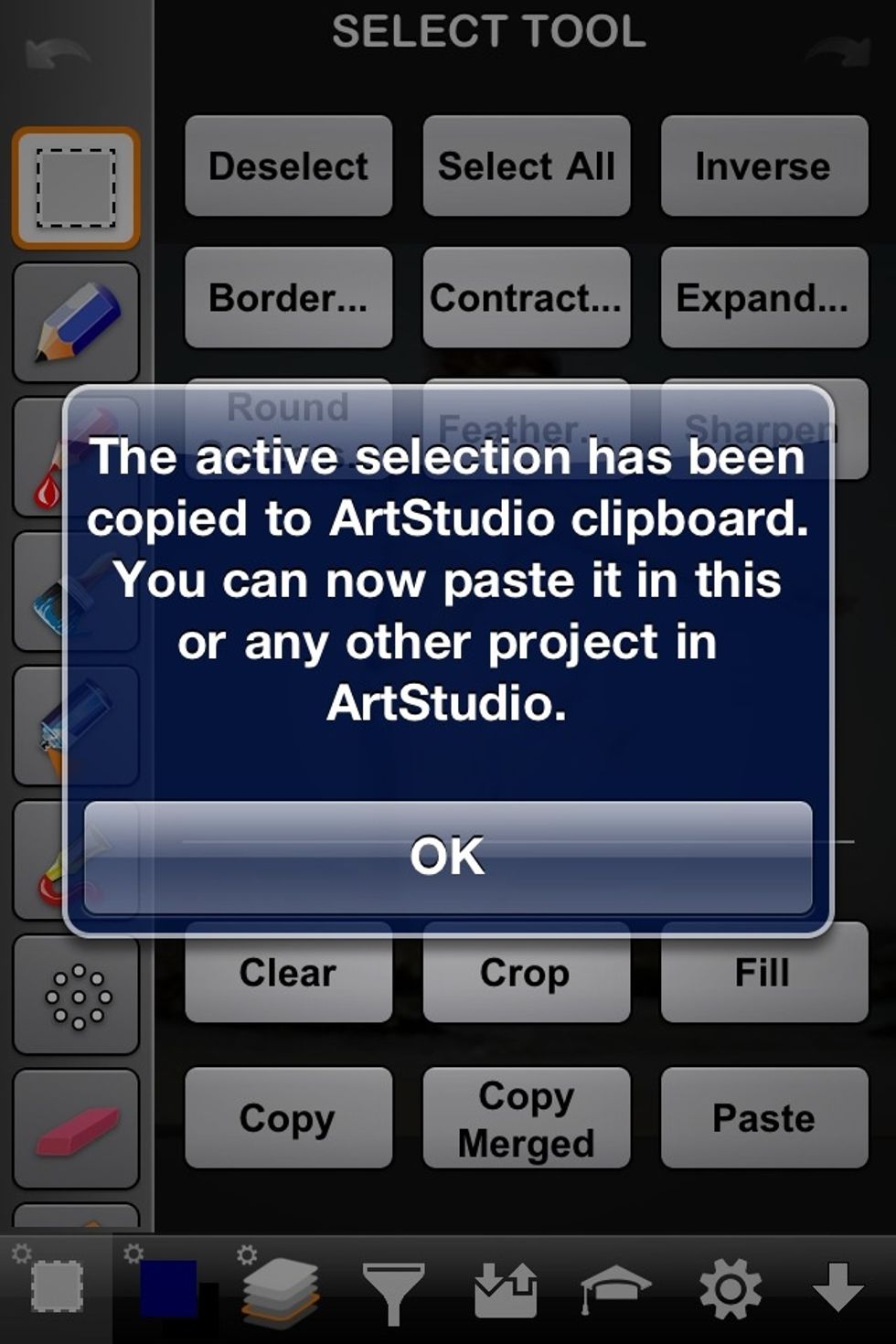 So once the entire girl is outlined. Copy the selected area you just traces to your clipboard.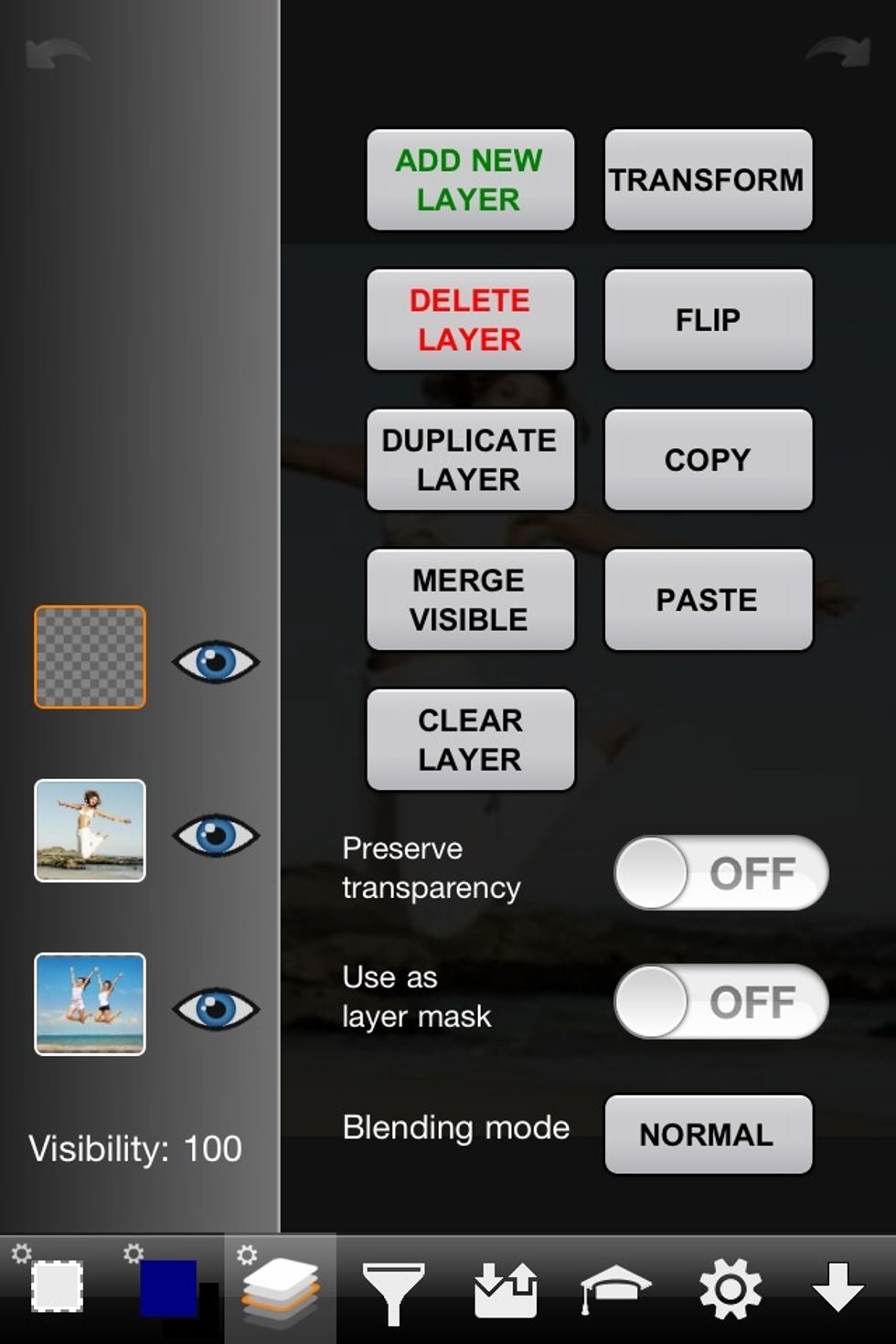 Then add a new blank transparent layer to the image.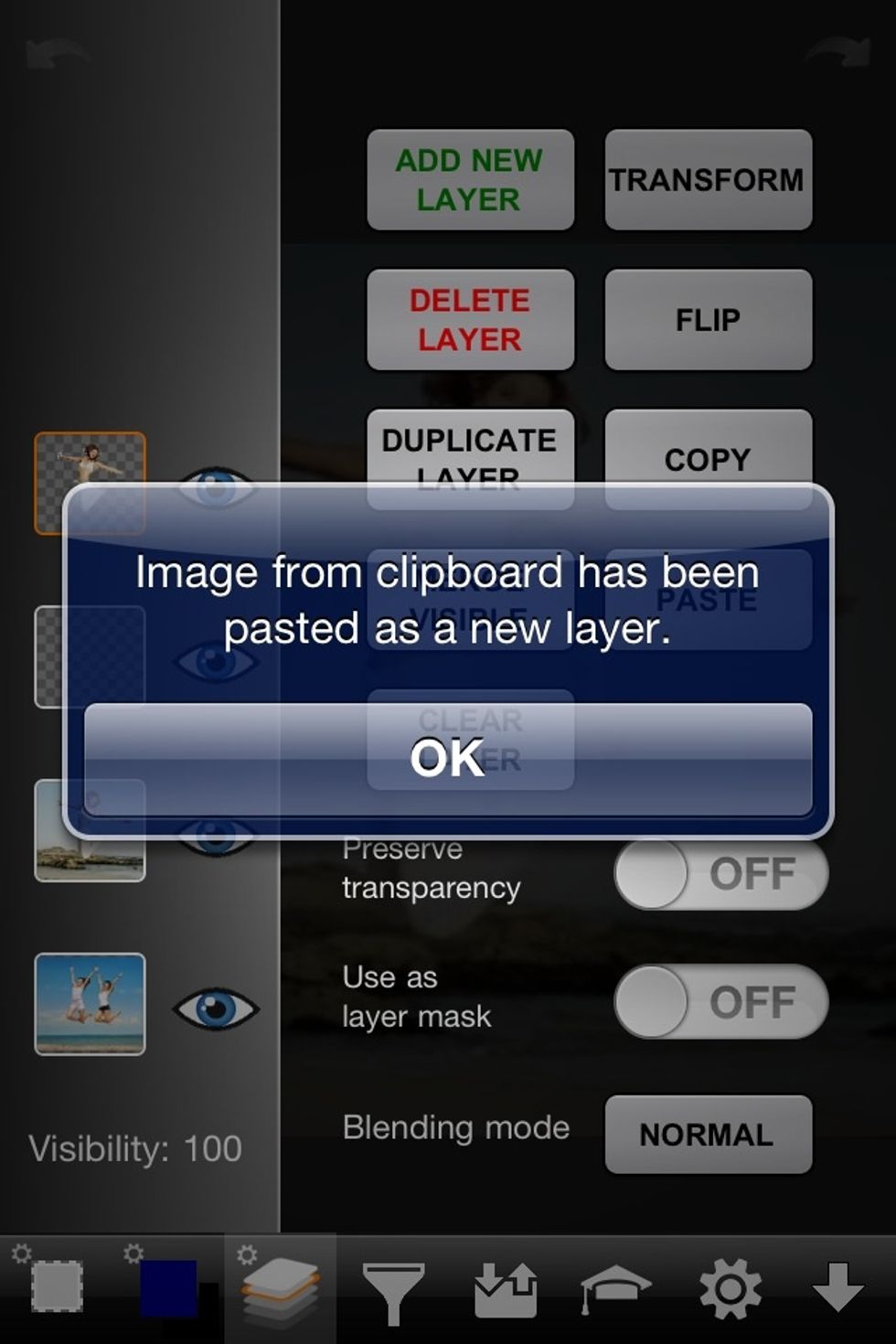 Then paste the girl you just traced onto the new layer.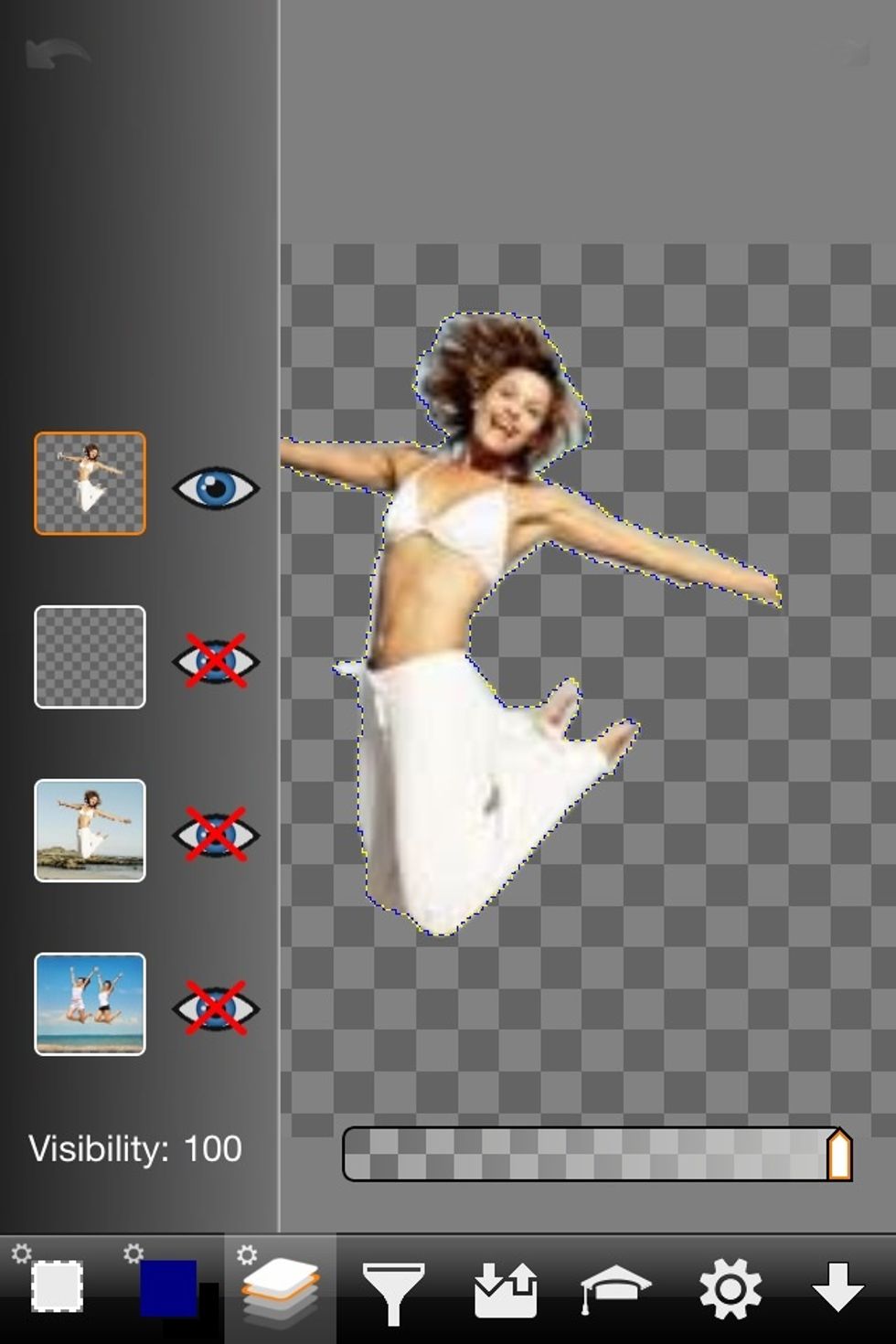 Here I've made all the layer invisible except for the layer I just pasted the girl on.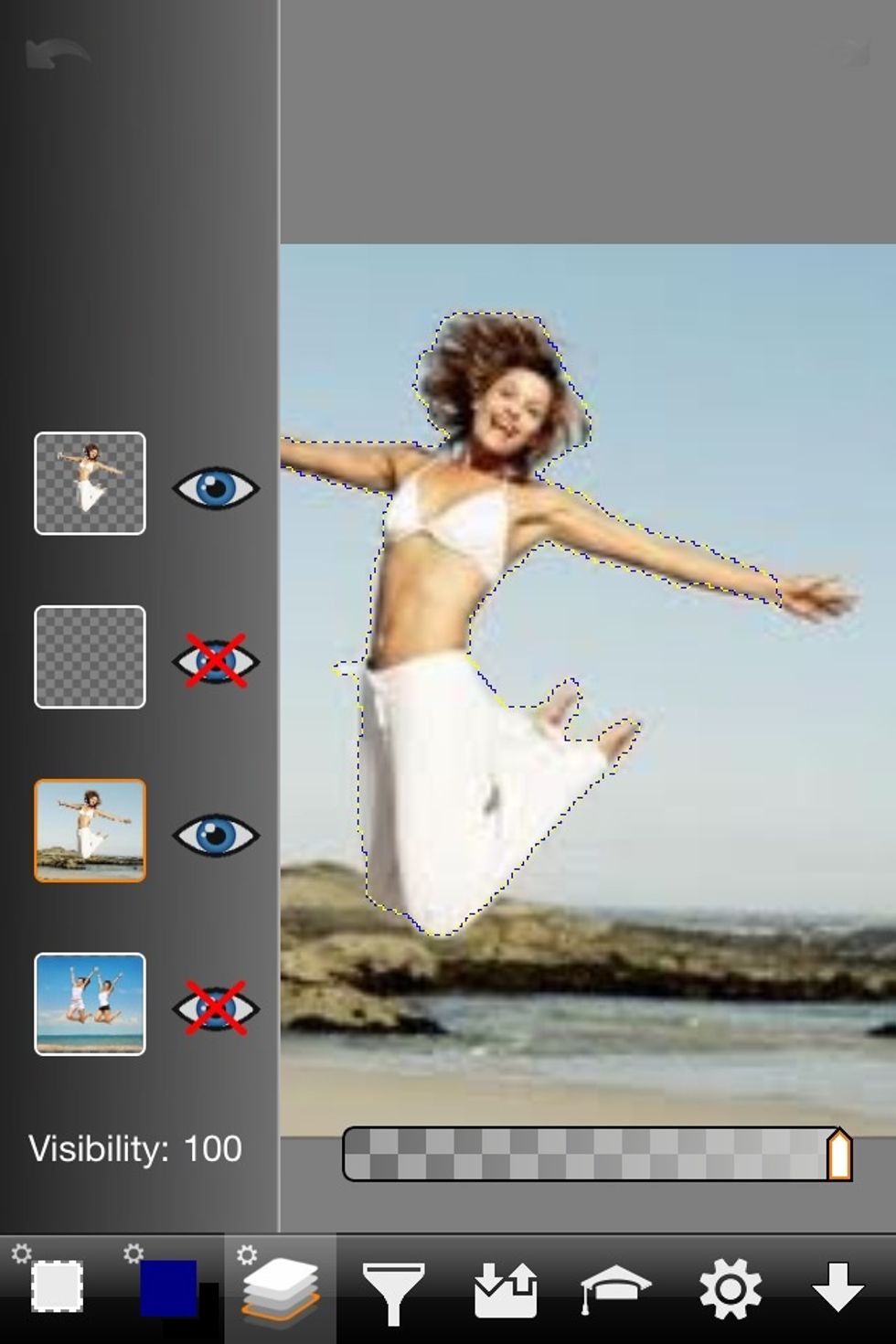 But remember that mistake I made while tracing? The girl is missing one of her hands. Here's how to fix that. Go back to the layer you traced and copies from.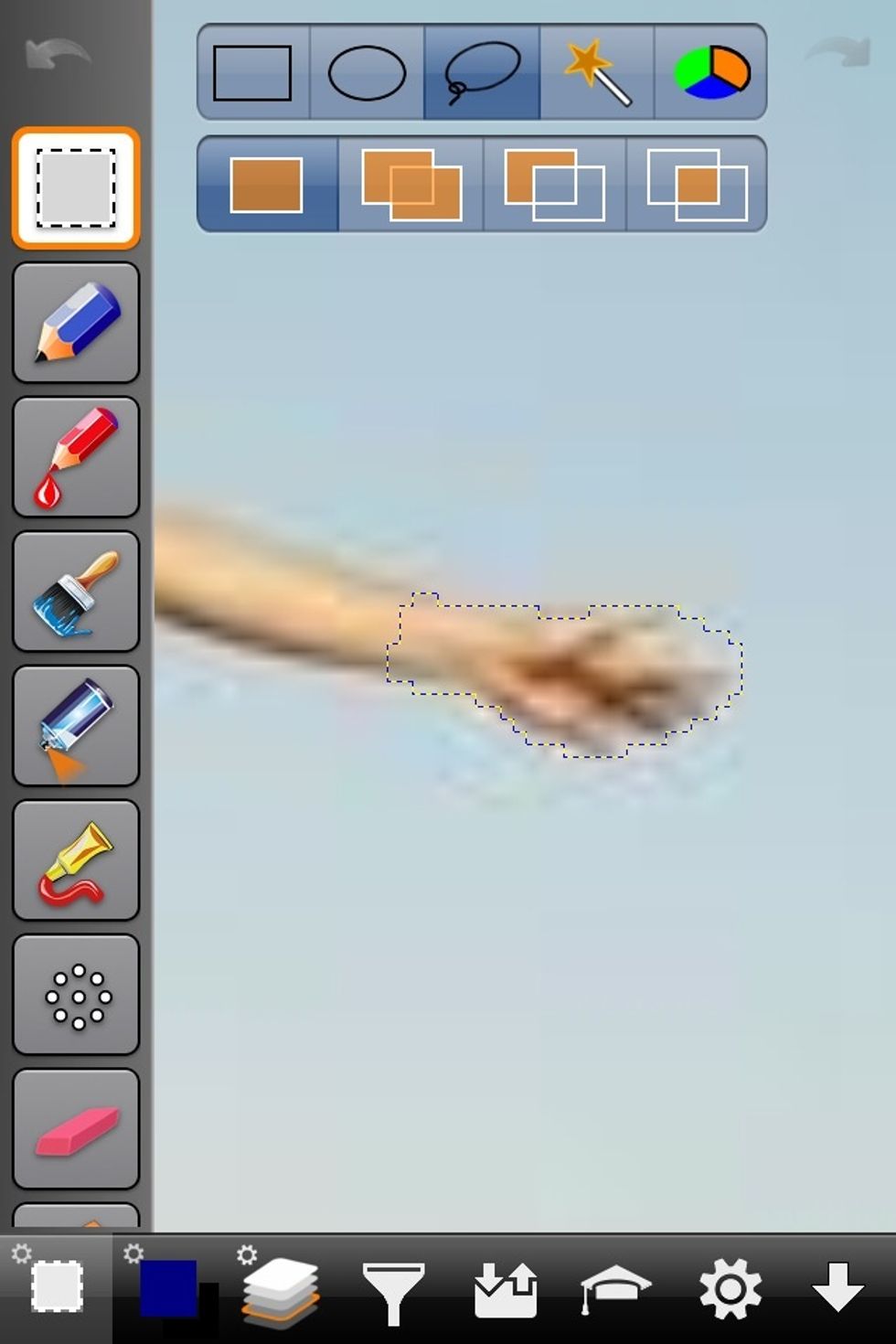 Now trace out just the section you made the mistake on.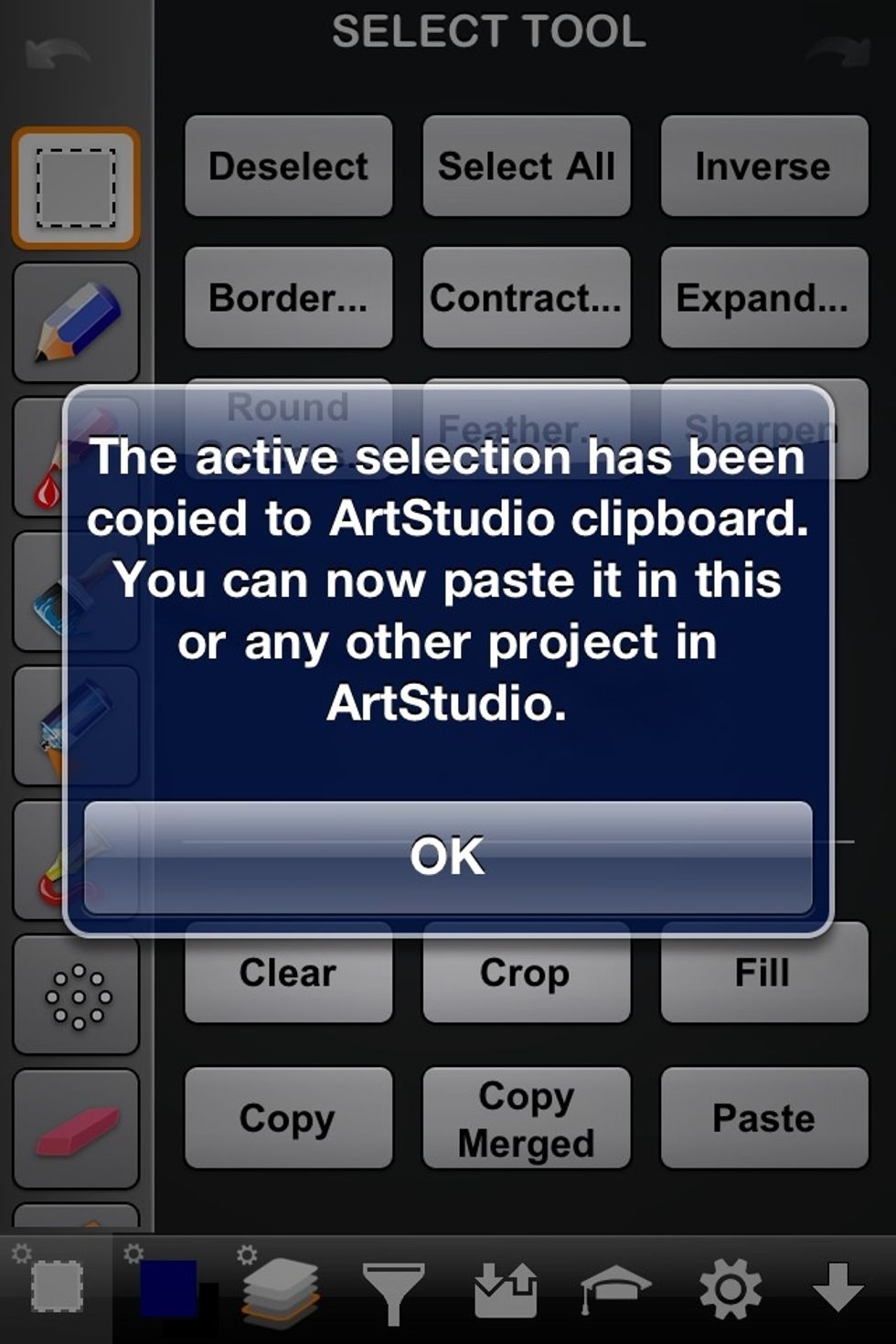 Copy the selection just like you copied the first "cut out".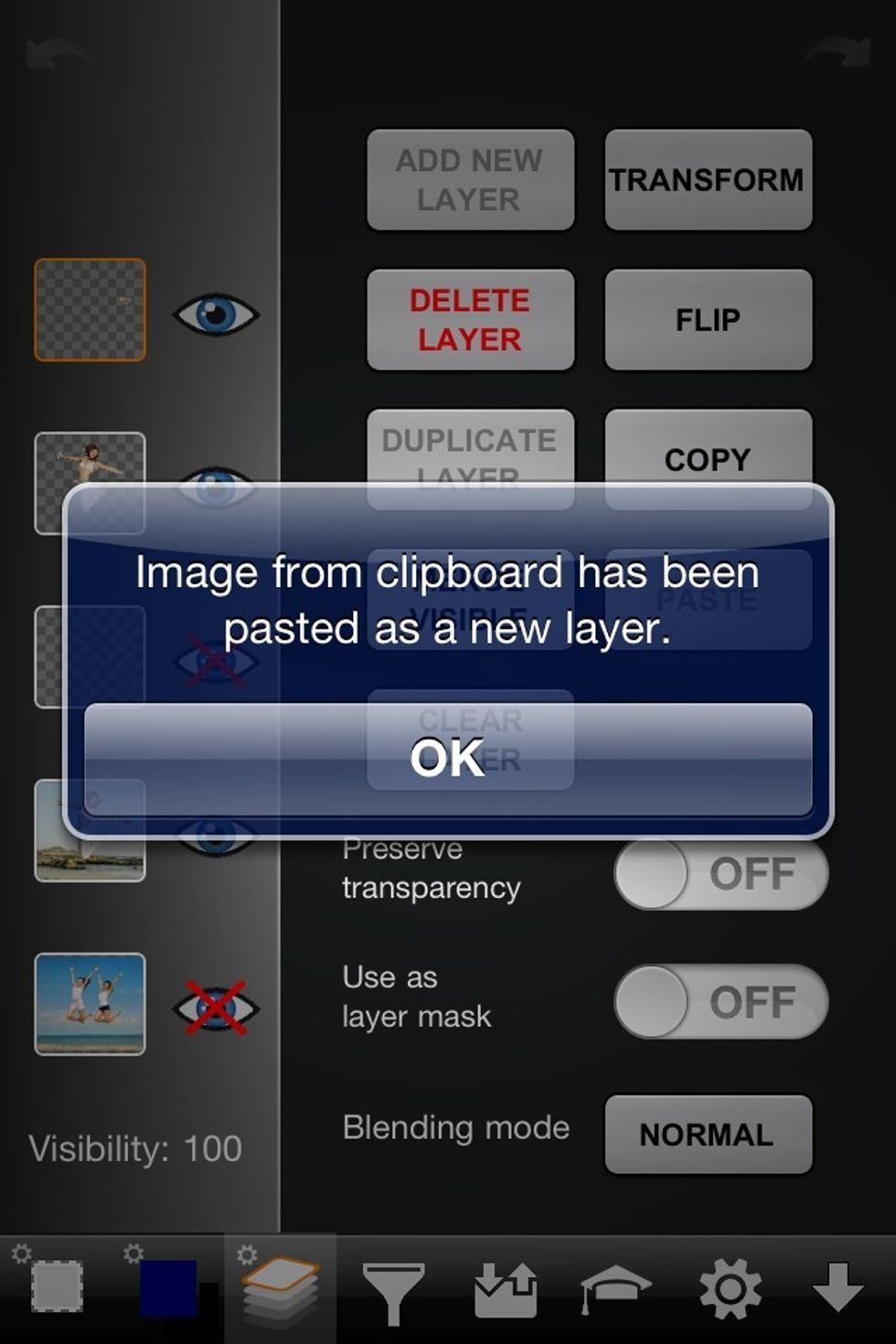 Create another blank layer and paste the section you just copied (hand) onto the new layer.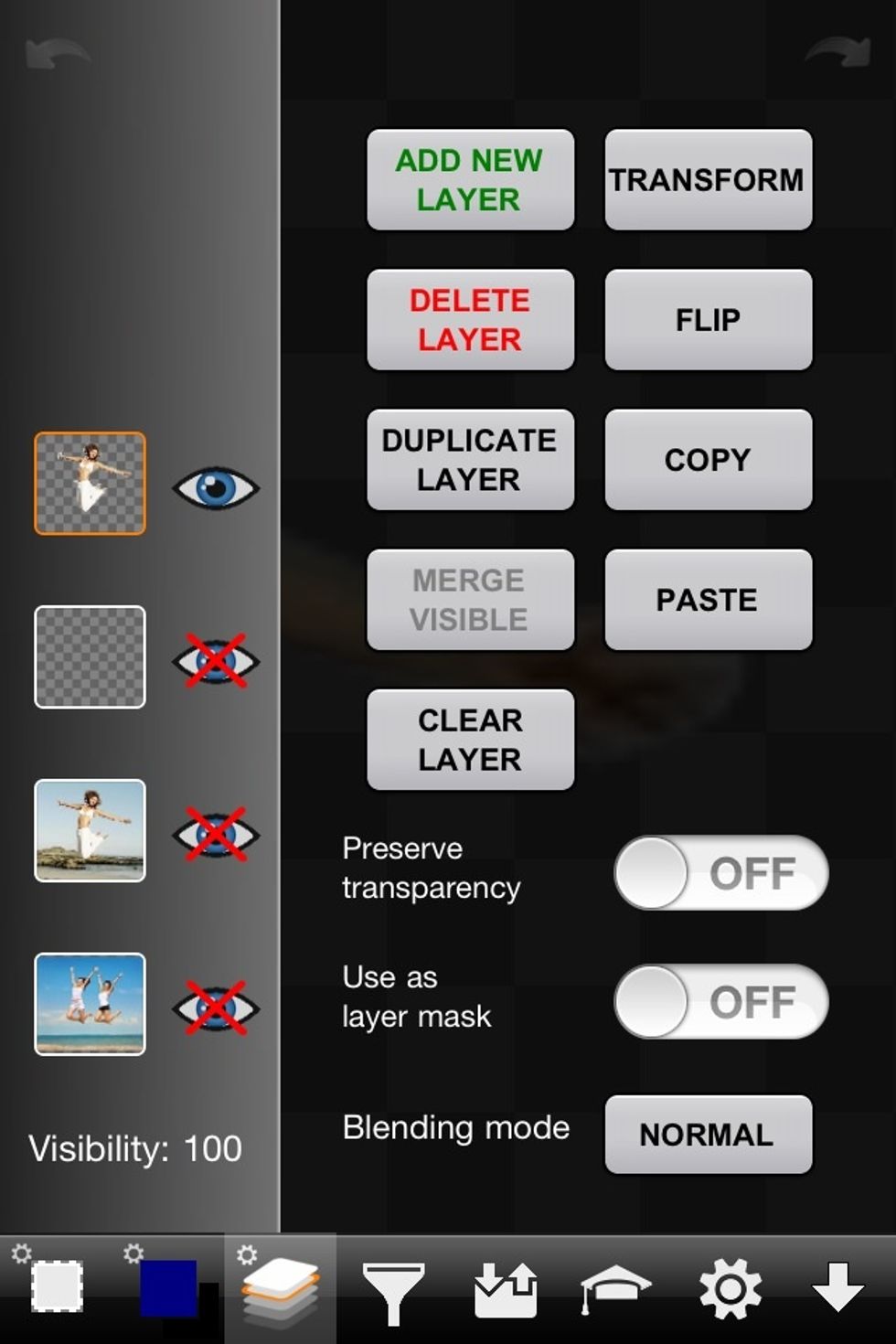 Now we're going to merge the layer the girl is on with the layer the hand is on. Make sure all layer except the one you want to merge are invisible. Then merge the visible layers. Her hand is back. :)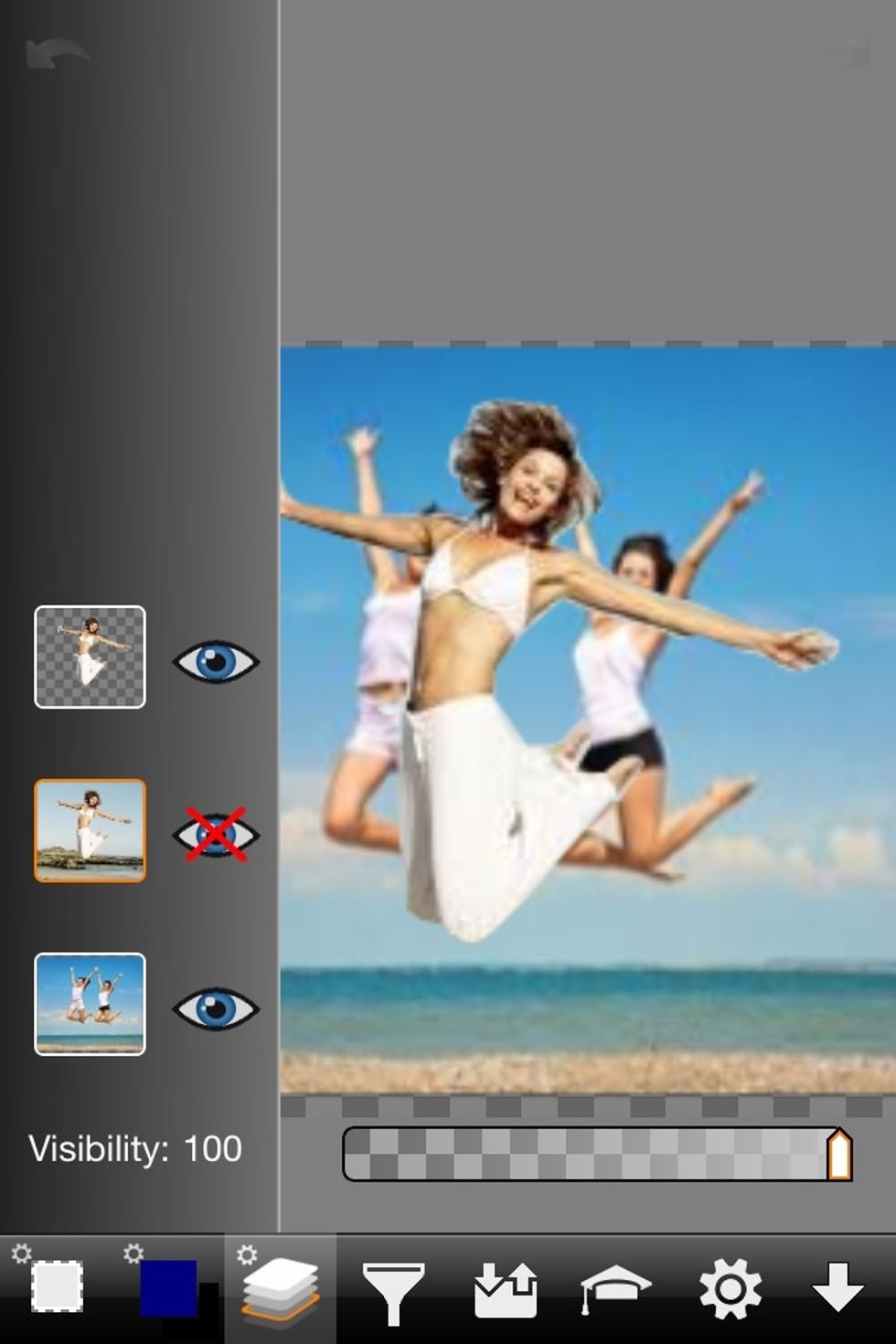 Now only make the two layers you want to see together visable. You now see the new image with the original image. In this case the three girls are together in one picture now.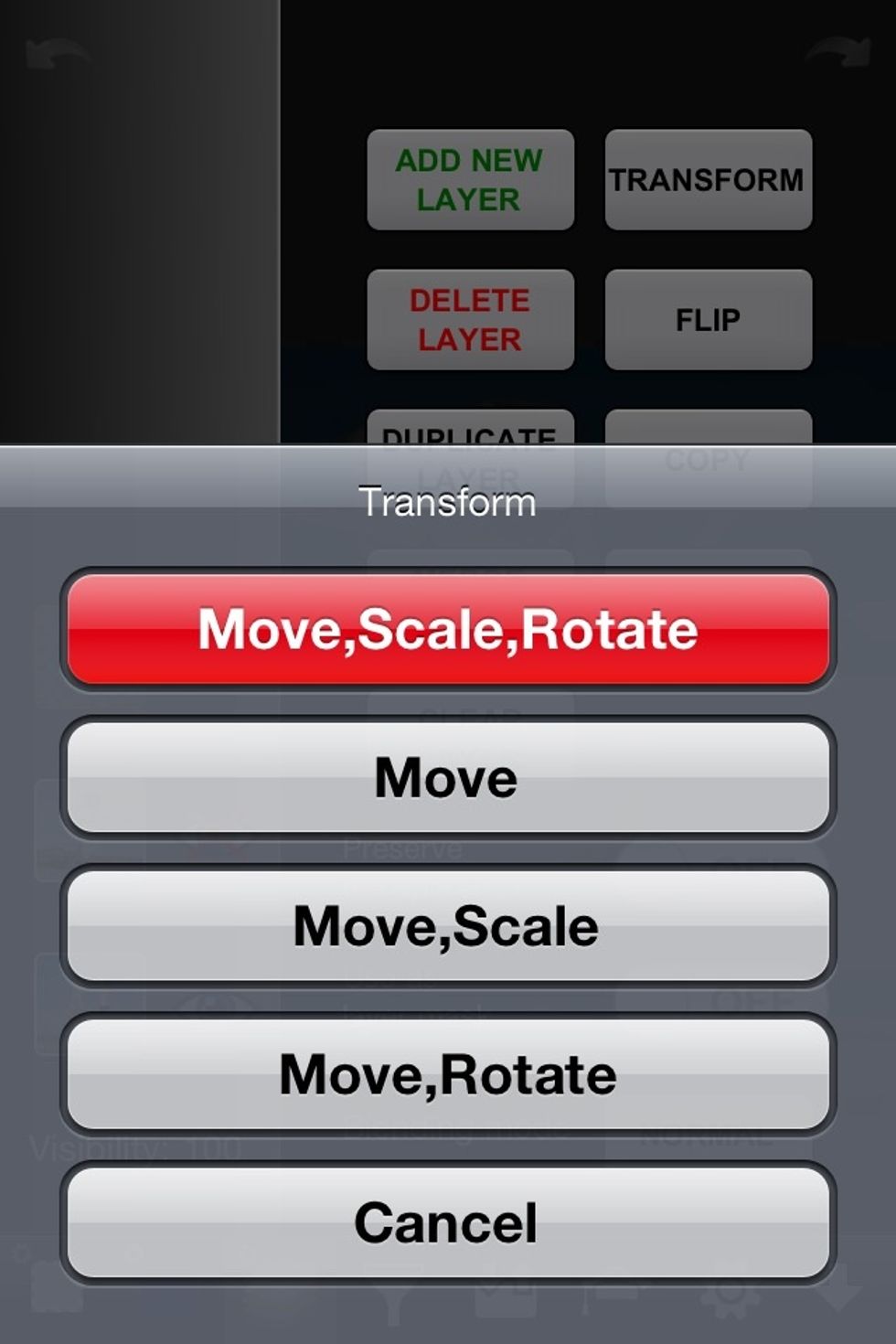 But she's not the right size or in the right position. So adjust the size and position of the layer she's on.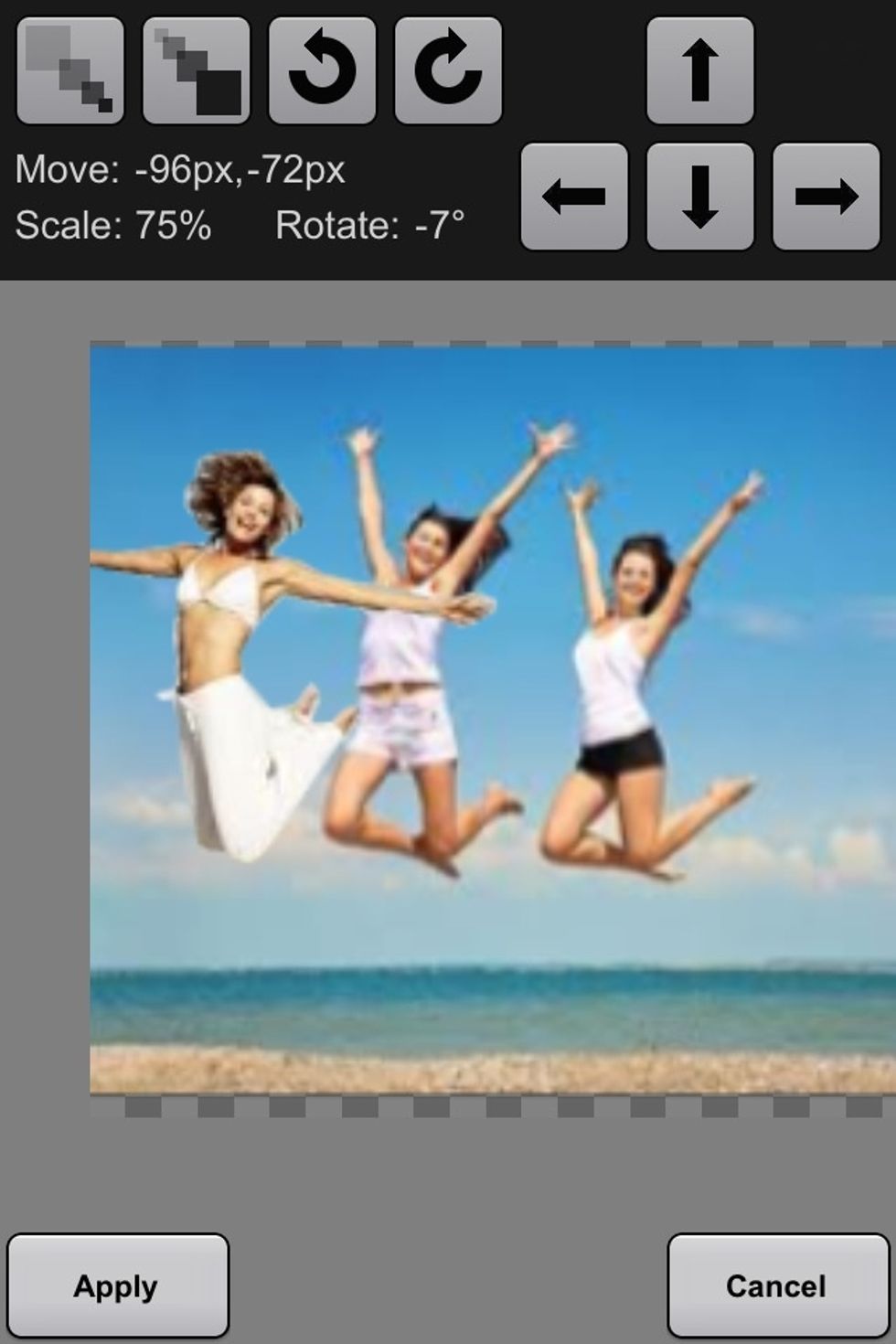 Put here where you want her.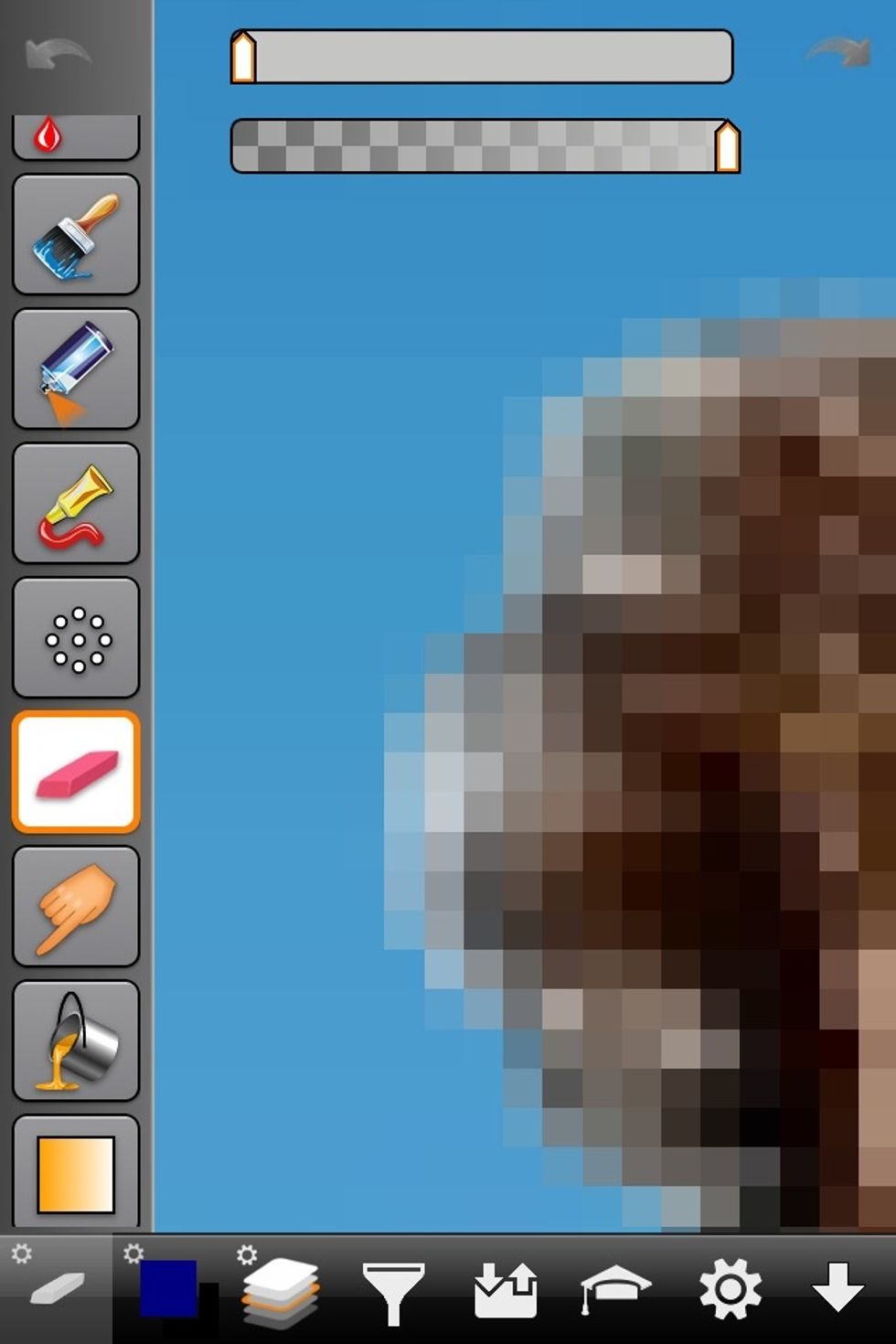 Now is a good time to zoom in and clean up any sections that need it. Use the eraser tool.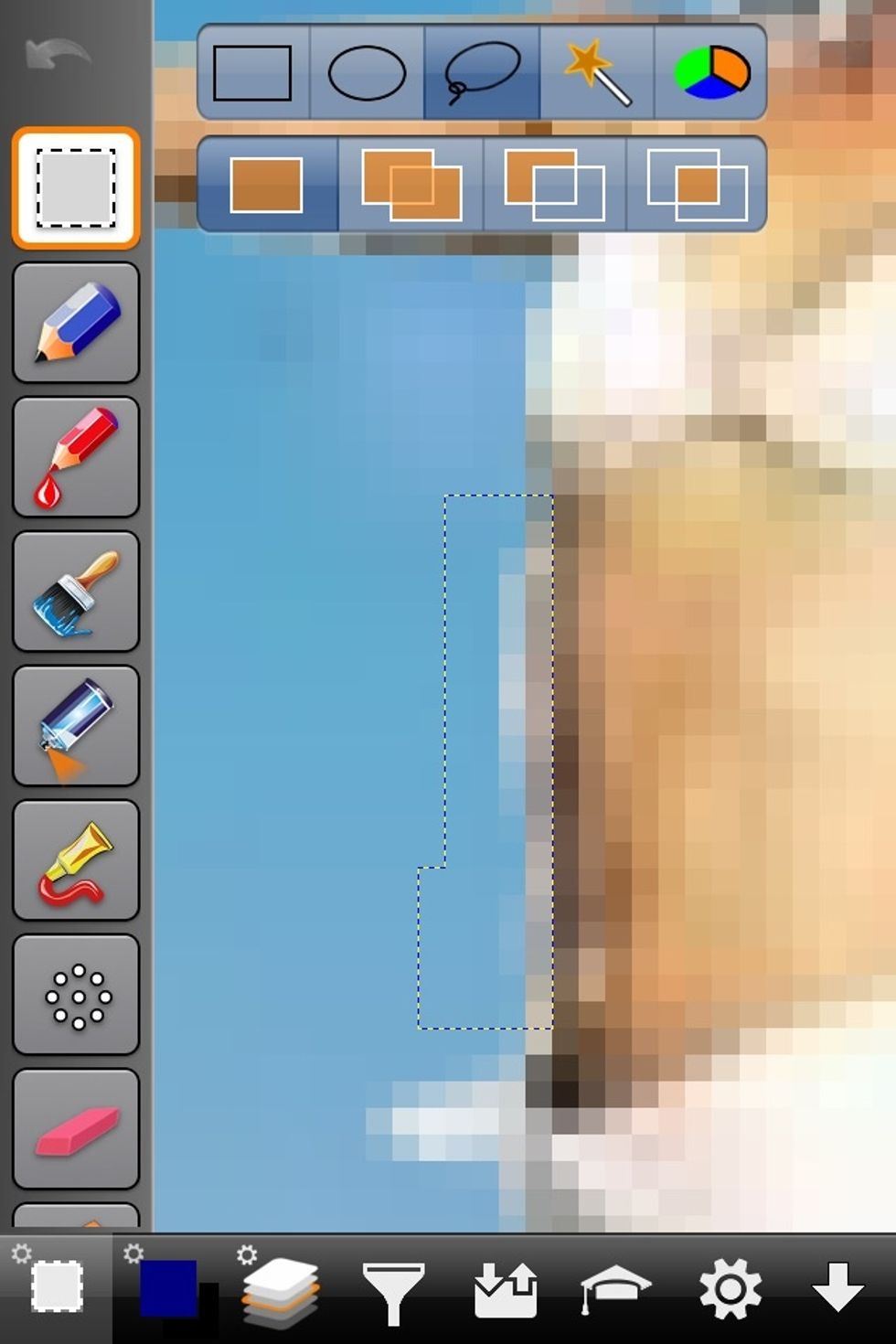 Or trace and cut out any sections that need to be erased.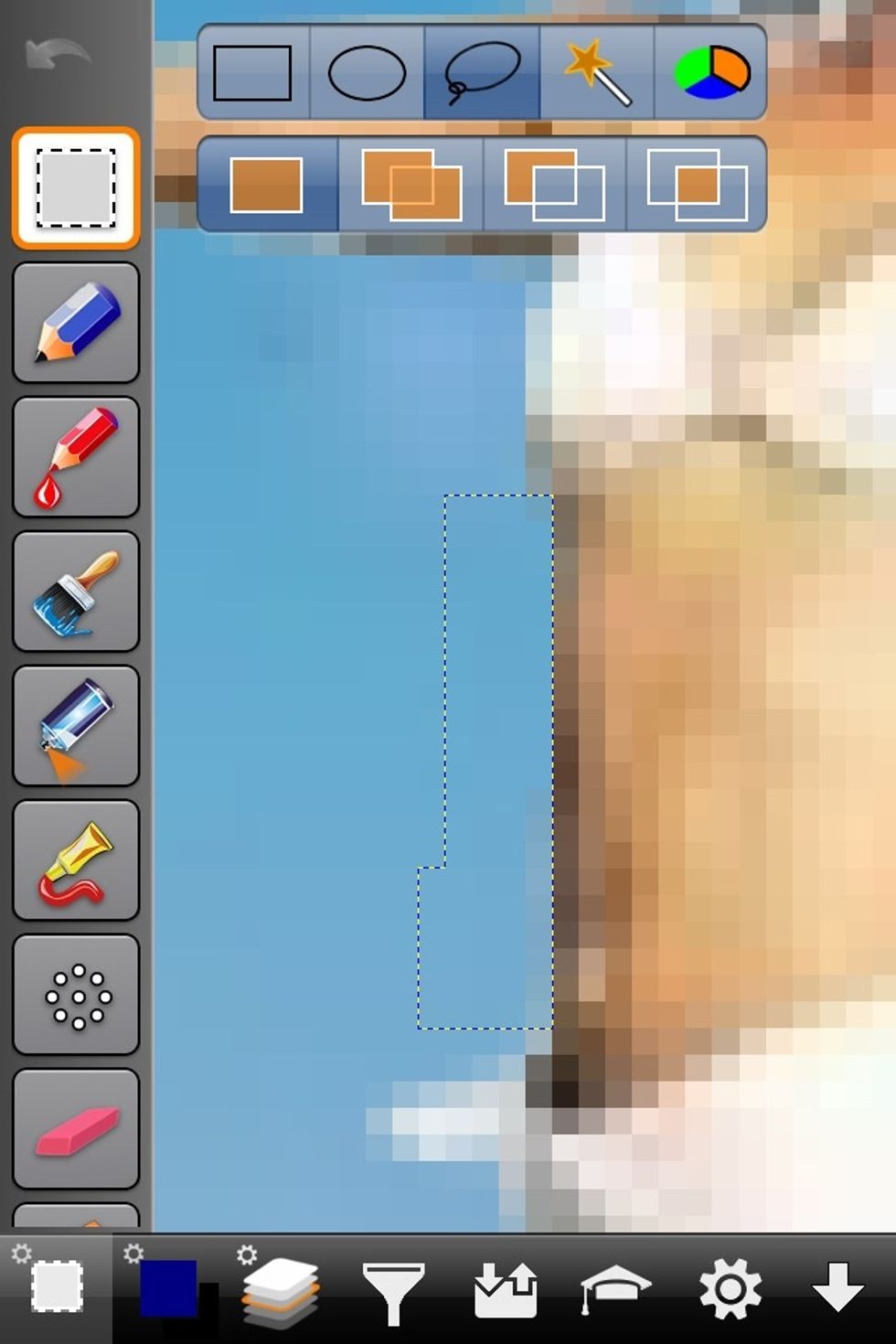 Here I traced a section and cleared/erased it out.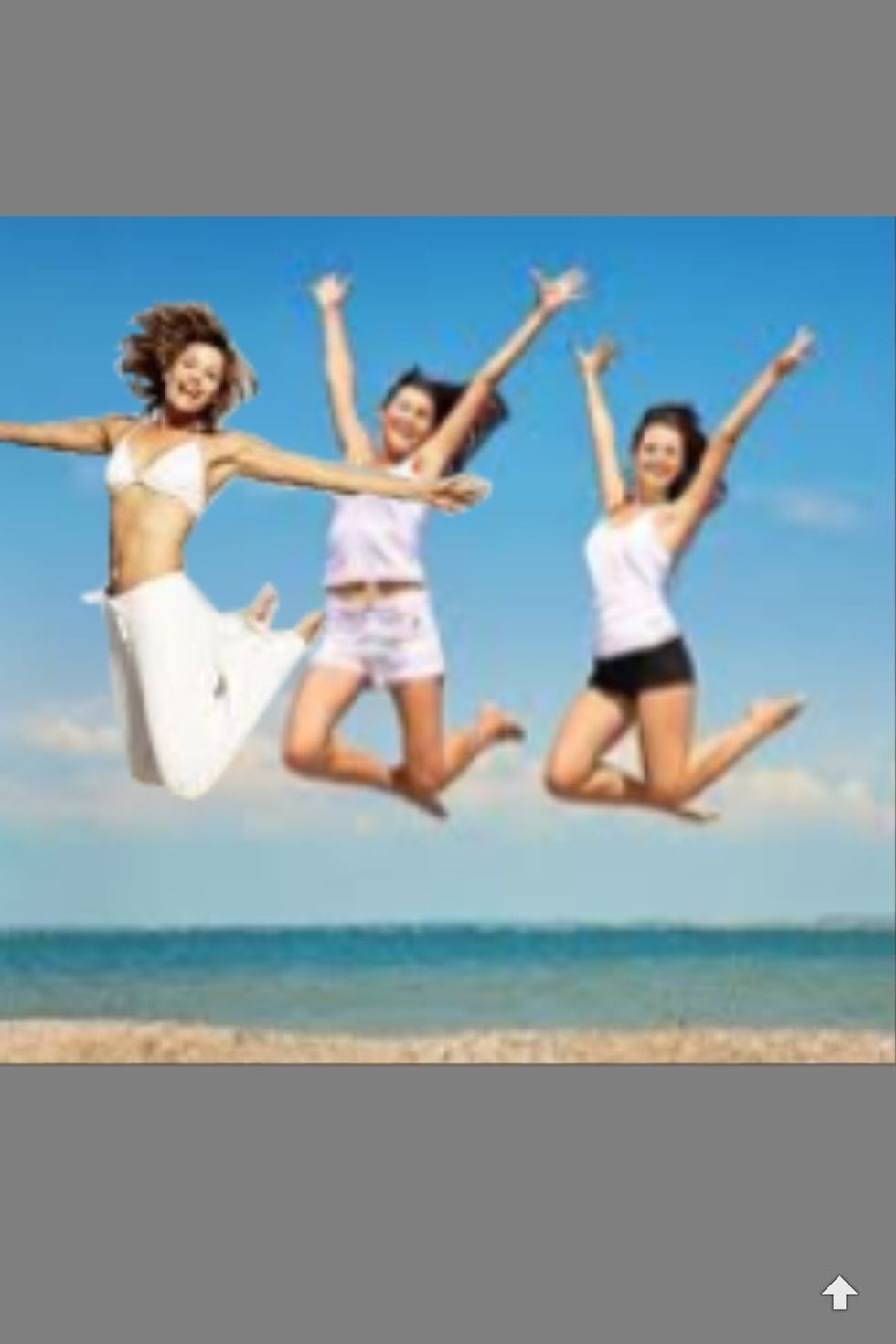 I could spend a little more time cleaning this up. But I think you'd get the idea by now. Have fun with it. Put yourself in your dream car or on the moon. :)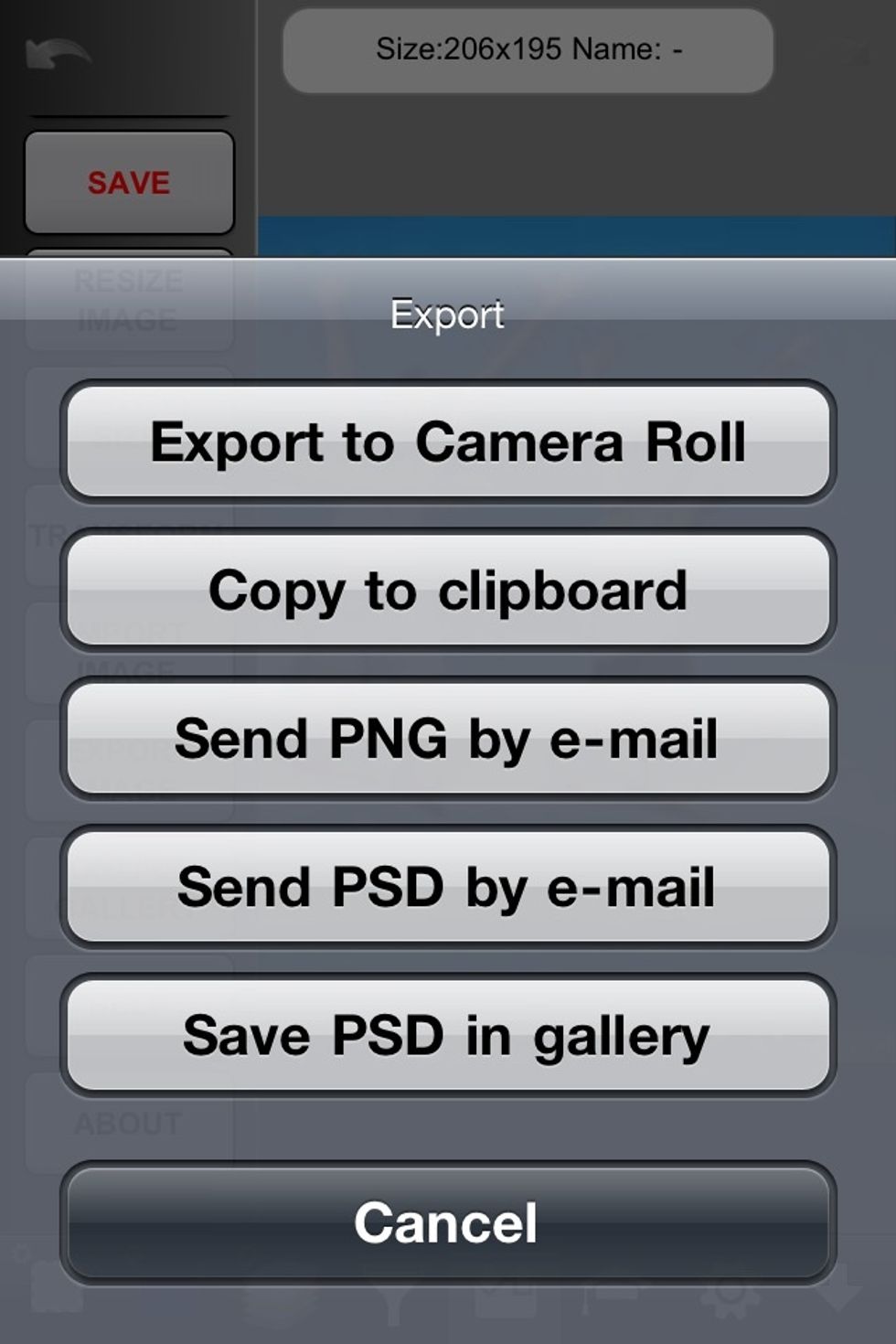 When done save or send the image.
I hope this is helpful. Let me know if you have any questions.
The creator of this guide has not included tools
Ron Jaxon
I'm a semi professional magician. Graphic designer. I've been deaf almost 20 years but i can hear now thanks to the cochlear implant I got almost 2 years ago.