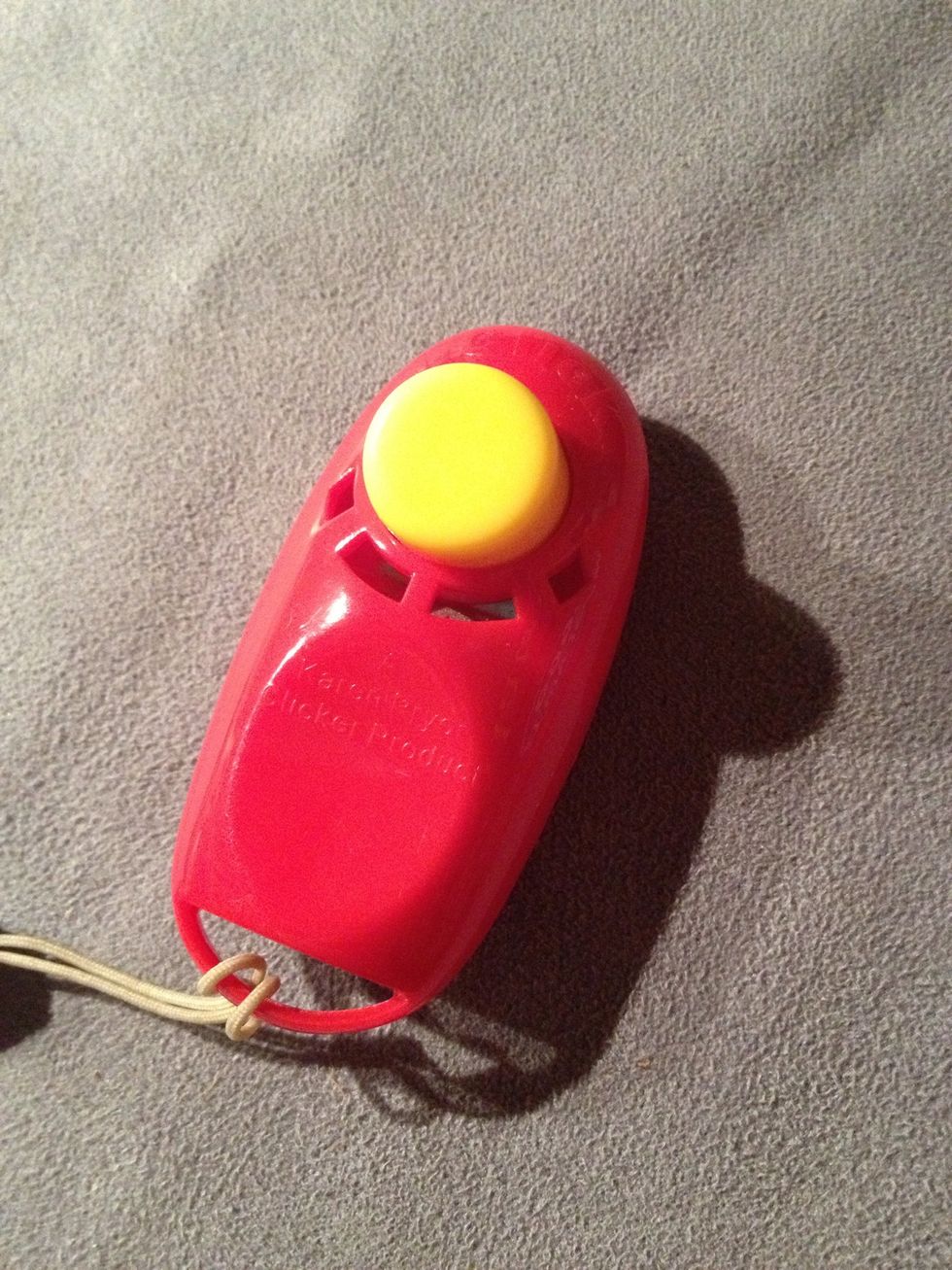 We'll be using one of these. A clicker is a simple device that makes a click sound when you press the button. We use this click instead of saying "good boy!"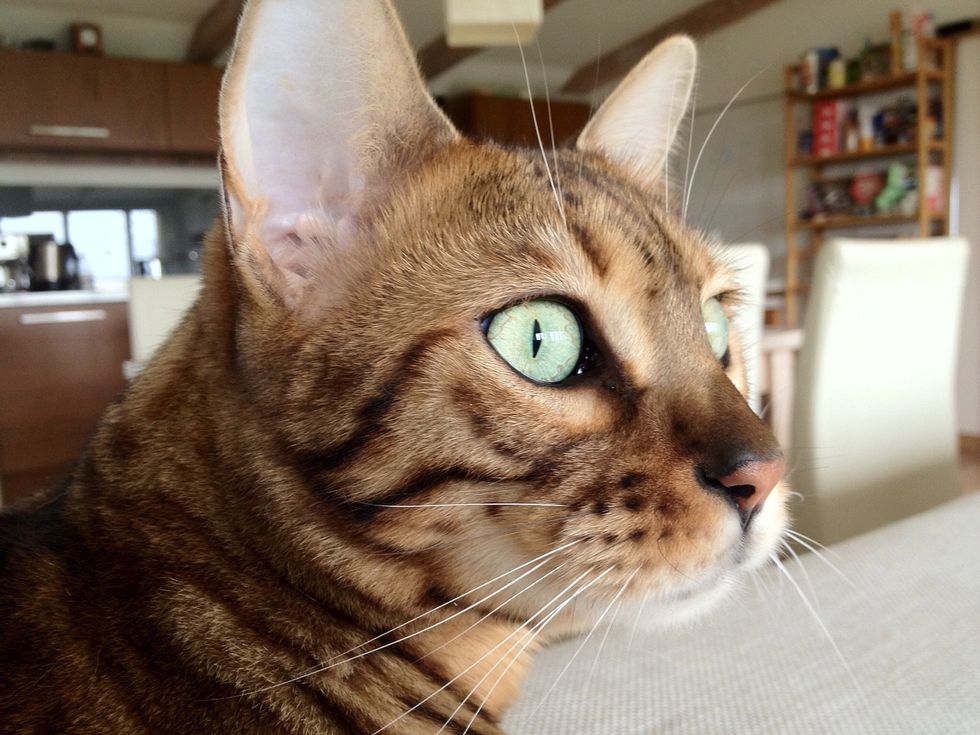 Why use a clicker? Humans make a bunch of irrelevant noises that all sound the same to cats. The clicker is distinct and short: Perfect to accurately mark specific behavior.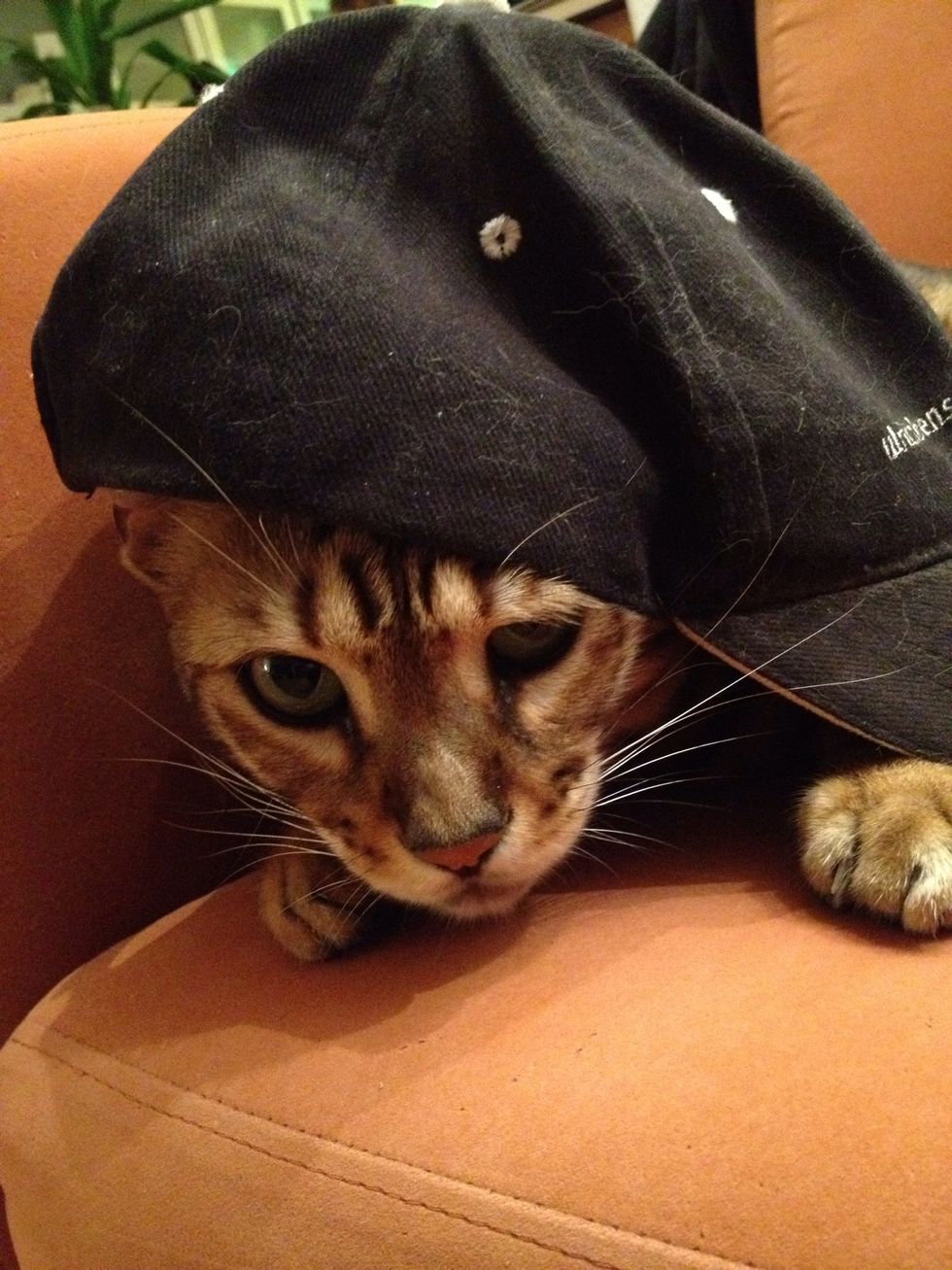 RULES: Click ALWAYS means treat, no matter what. Yes, that means if your cat is with you now, watch the videos with headphones! 🐱 NEVER EVER scold or hit or do anything at all negative. 🚫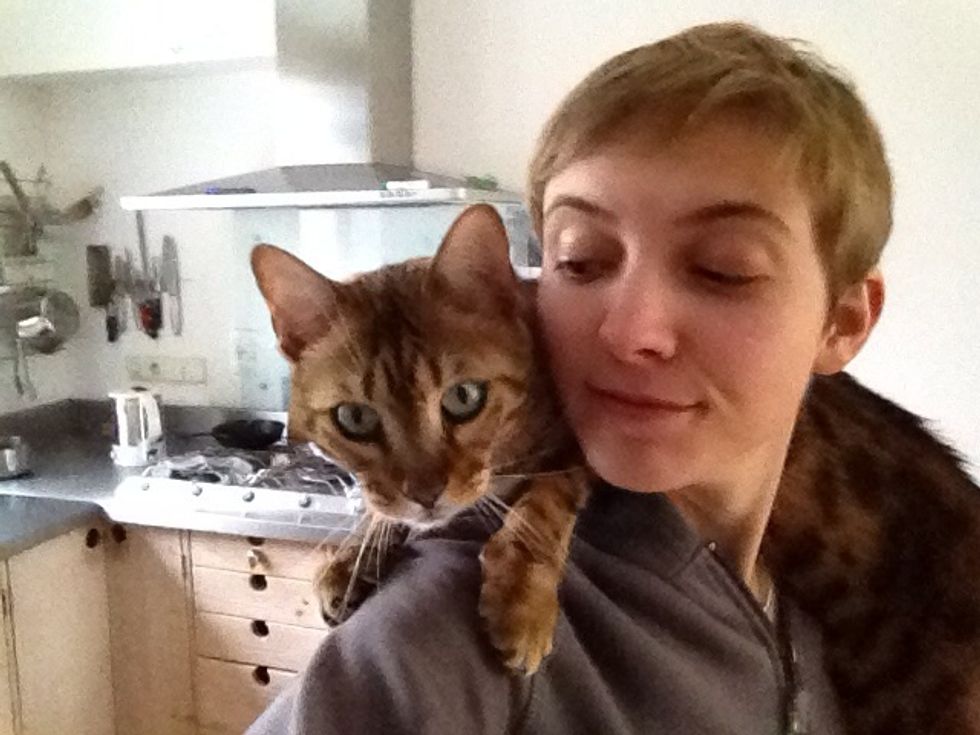 The treat does not have to be delivered simultaneously. That's the point. Click means "whatever you just did was awesome, you win! I'll deliver your prize in a moment..."
Let your cat choose when to end the training sessions. Do not stop him from leaving, do not move him. In fact, keep touching/petting/speaking to a minimum. Let him make his own choices. 🐈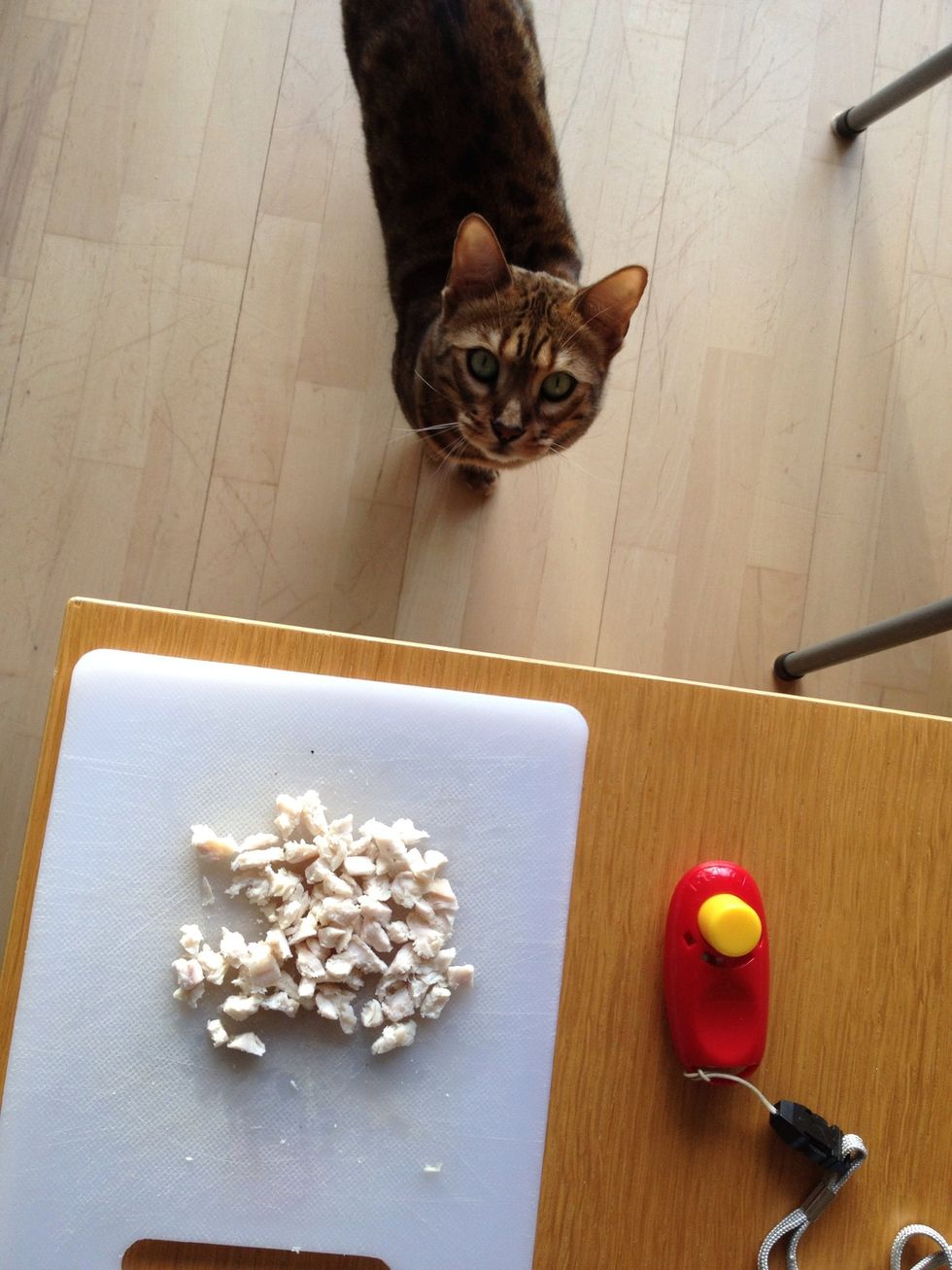 Gather your supplies :)
Surprise him: Click for other desirable or just plain cute behavior. You can make a click with your mouth if you're empty handed, then go find a treat. This helps reduce bad behavior too!
now and then, click for just targeting the brush, or just brushing once. Like I said, cats can't resist gambling. "Will I get brushed first or hit the instant jackpot?"
Notice I am not specifying how quickly you can progress. It's up to you and your cat. Don't rush it. Trouble? Common solutions: backtrack, tastier treats, don't overfeed your cat the rest of the day.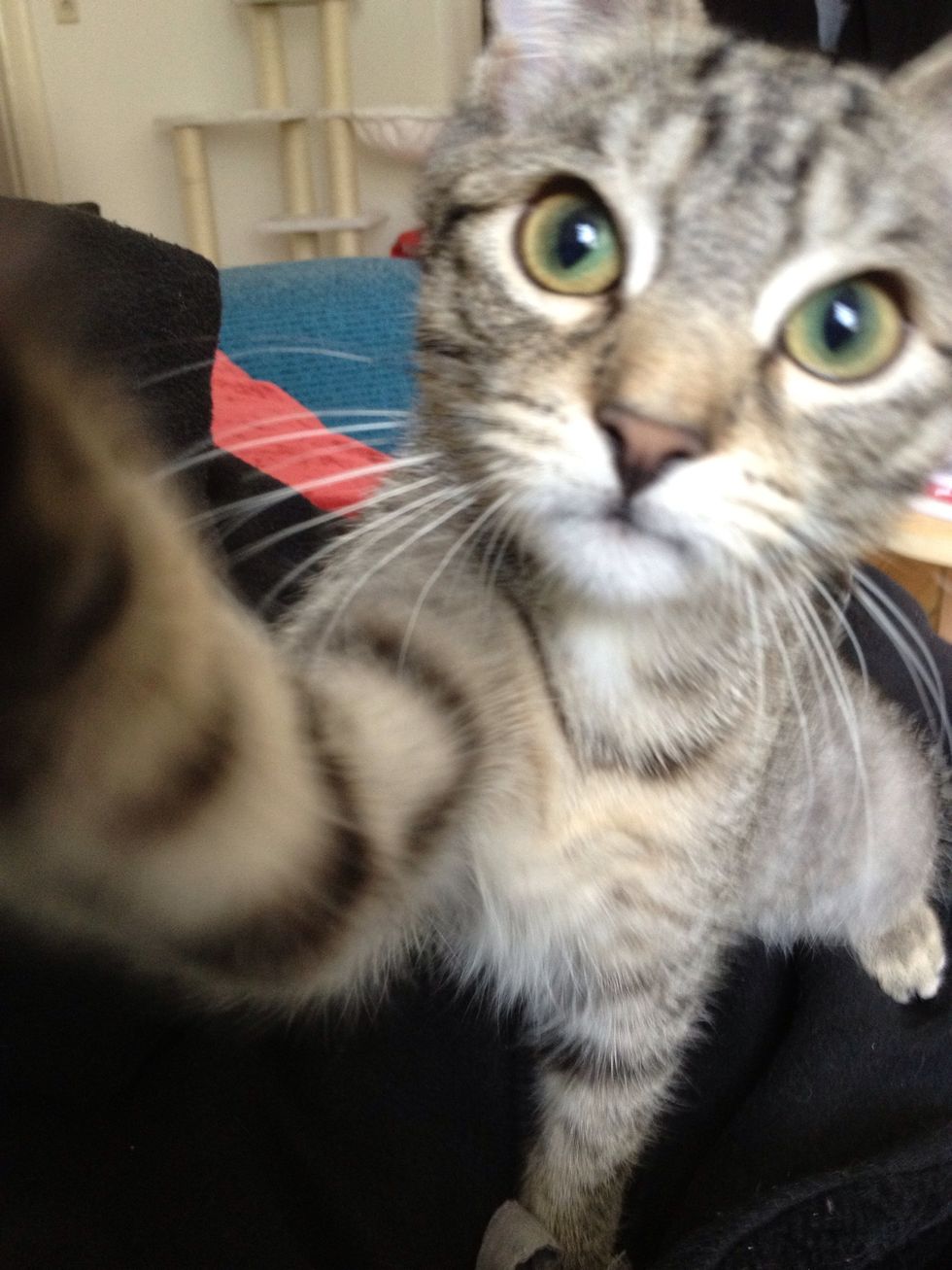 She started high-fiving everything- "If I paw at this, will it make a click? No.. Then how about this?" Adorable :) She wanted play more than food, so for her it was Click = 10 second play session.
Q: Do I always have to click now? A: No. Click tells the cat what it's getting rewarded for. Once a trick is well learned, you don't necessarily need it... but it is helpful to reinforce the click :)
Q: do I always give treats now? A: Yes, during brushing, you might still want to stop and treat once or twice. Deliver a jackpot of treats at the end. Also, hide the brush when you're not using it.
Q: Why isn't he going for the treats? A: He tried. Cover them with your hand & let him figure out: No work, no click, no treat, no stealing unearned treats. Helps to have a friend guard them. Patience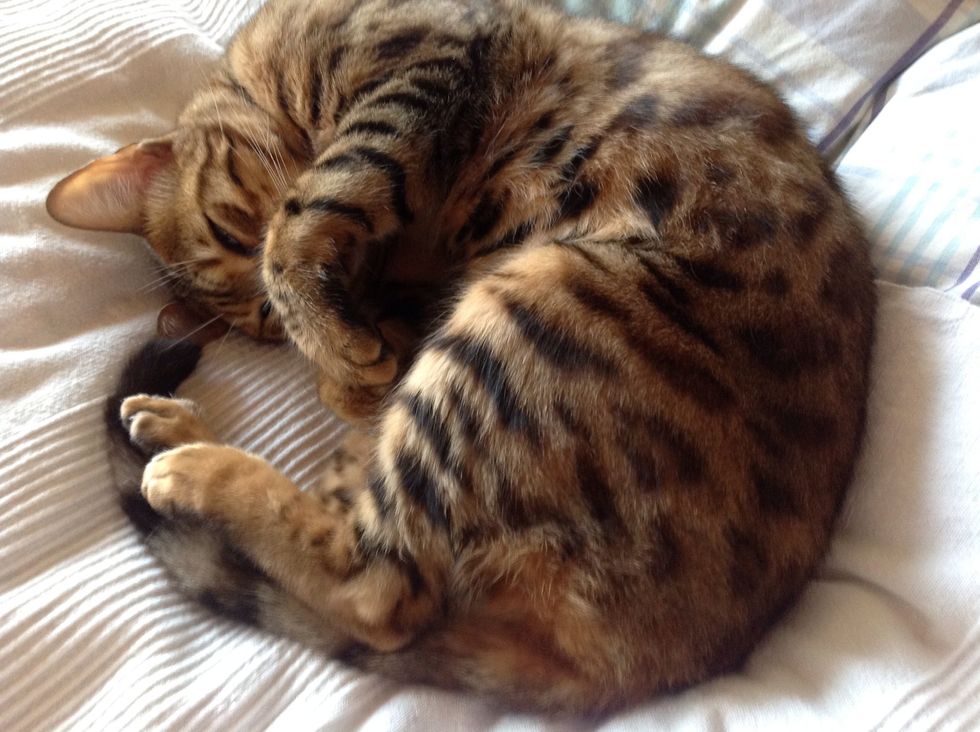 Enjoy! :)
A quiet place
10 minutes a day
1.0 Clicker
Tiny delicious treats
1.0 Cat who wants those treats
1.0 Brush