I am riding a horse that I am training. She was being very bad at the canter, which we still have not been able to control. She just wants to run.
*We never hit her with the stick. EVER. It's just for intimidation*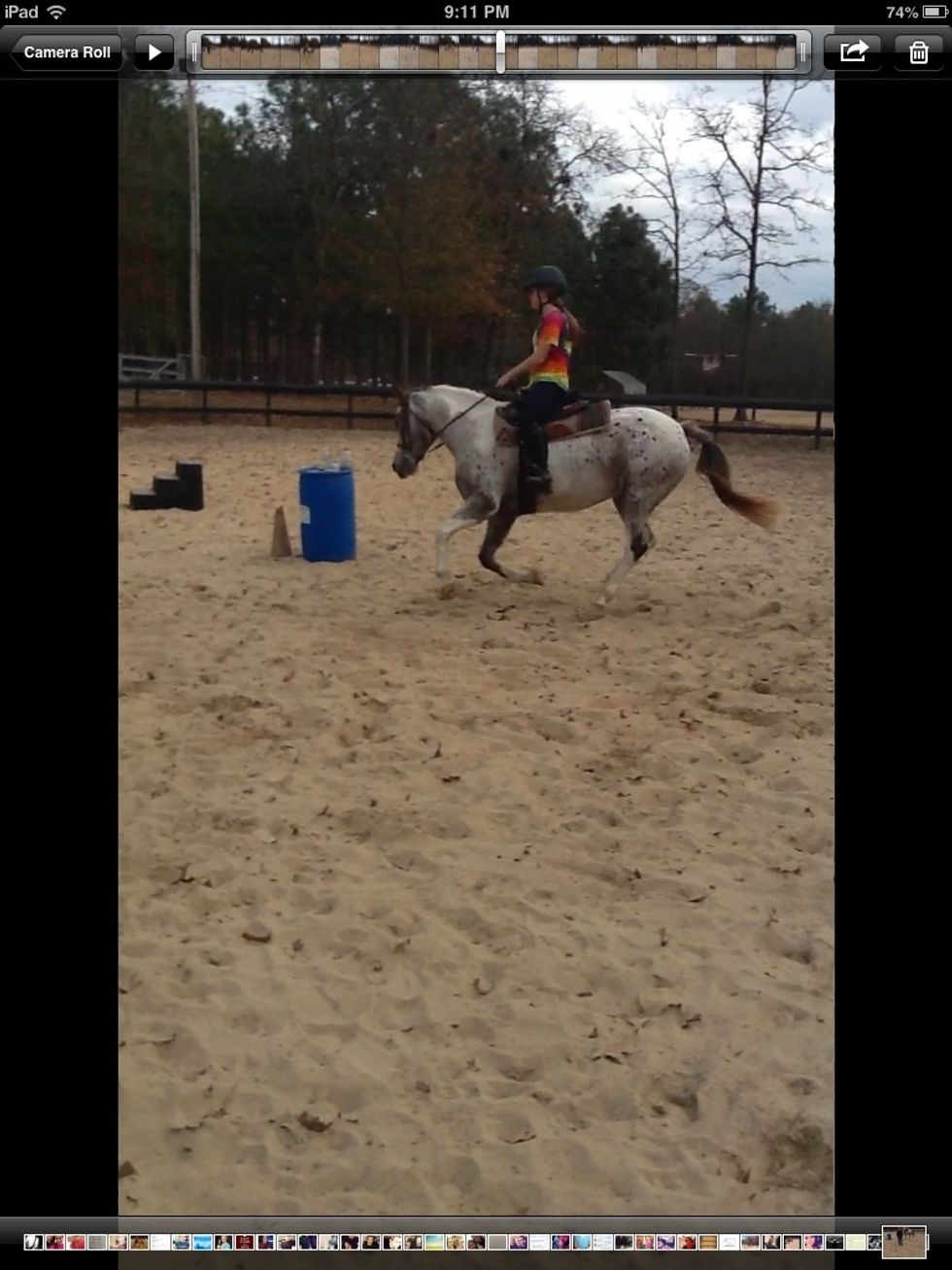 The key concept is getting her to slow down. To do that, I will pull back on the reins and use my legs on her until I feel her slow down. As soon as she does, I will release the pressure as reward.
Her transitions were also taking a very long time. We have to work on that also. I have to be careful with my pressure on her because she will buck and rear.
She was also trying to go to the other side of the arena at turns. That's why I was kicking so much. It's not mean, if she was hurt she would let me know by trying to get me off.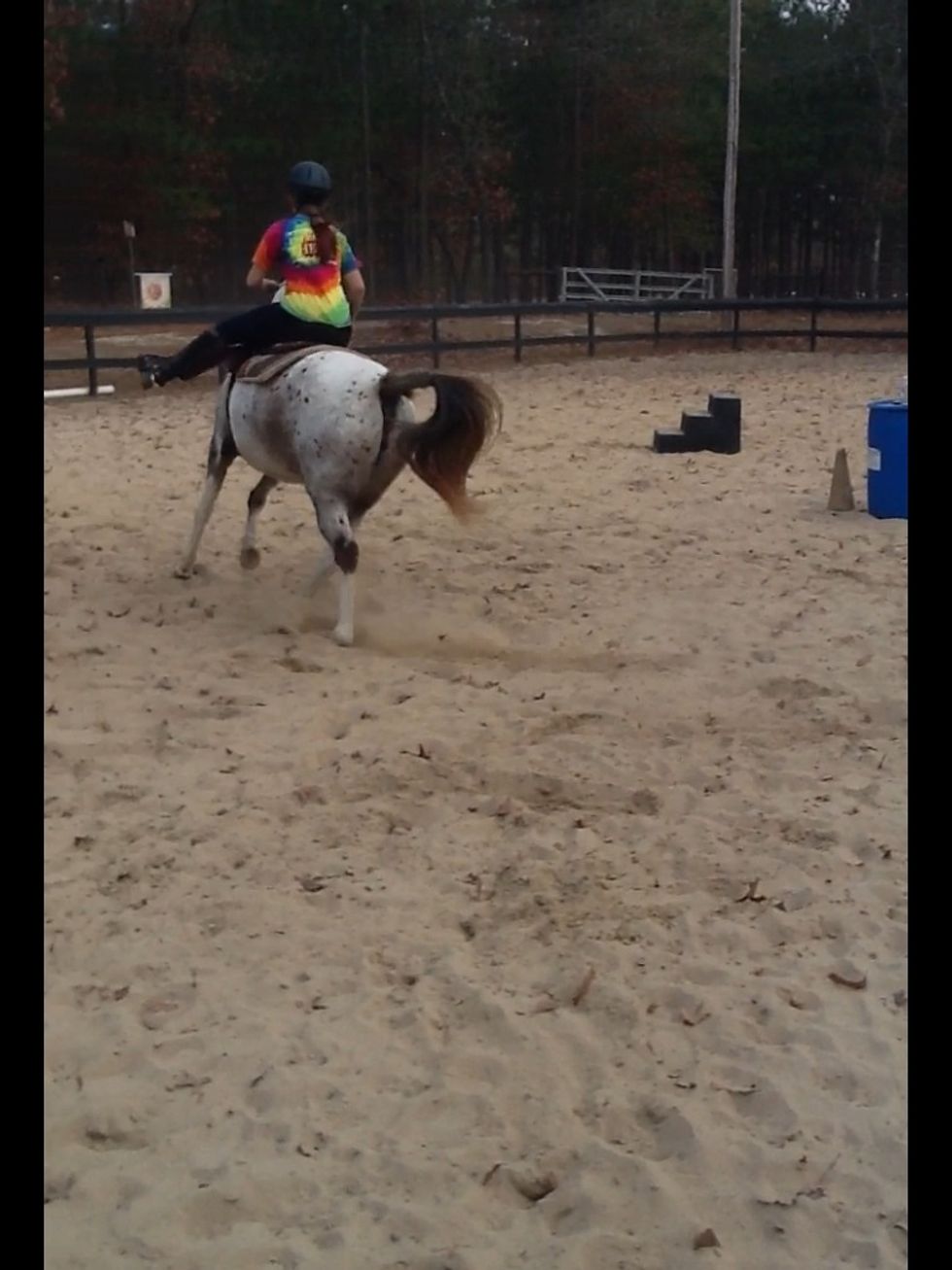 Happy Training!
Please comment with questions or advice!
The creator of this guide has not included tools