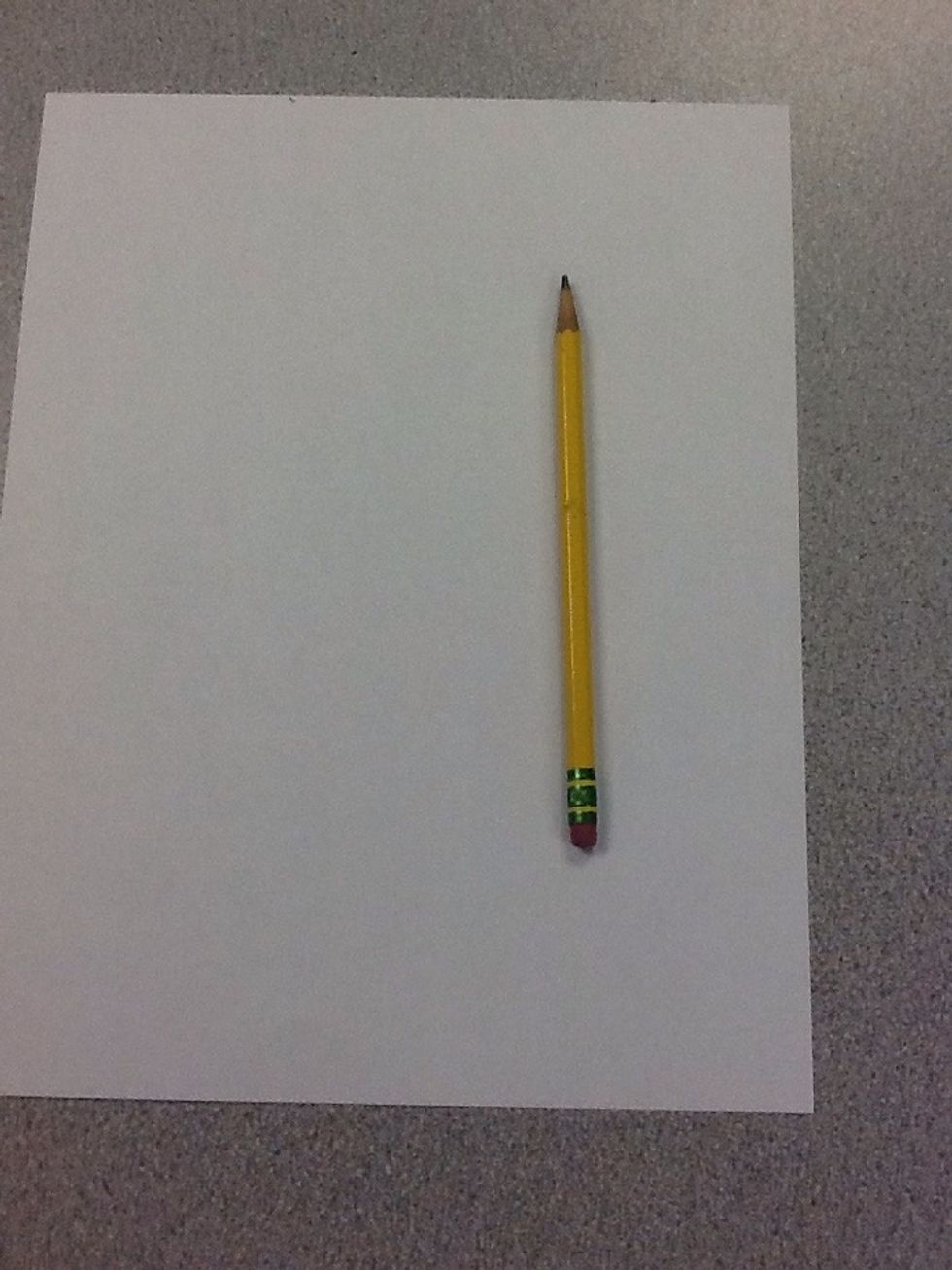 I'm going to teach you how to trace your hand! First you need to gather your supplies.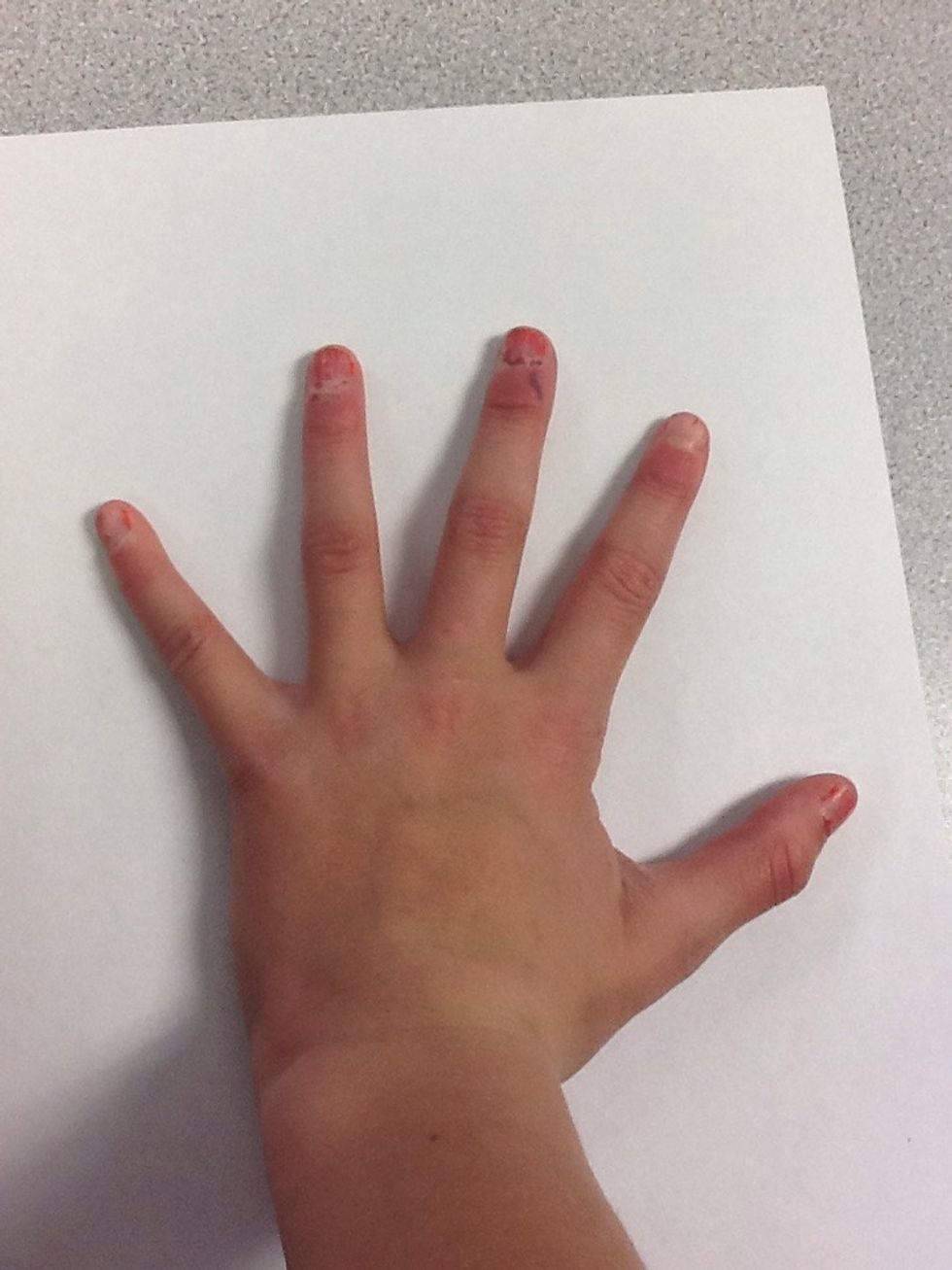 Then lay your hand on the piece of paper. Be sure your hand is on a flat surface. Also you should lay your non-dominant hand so you can trace your hand with your dominant hand.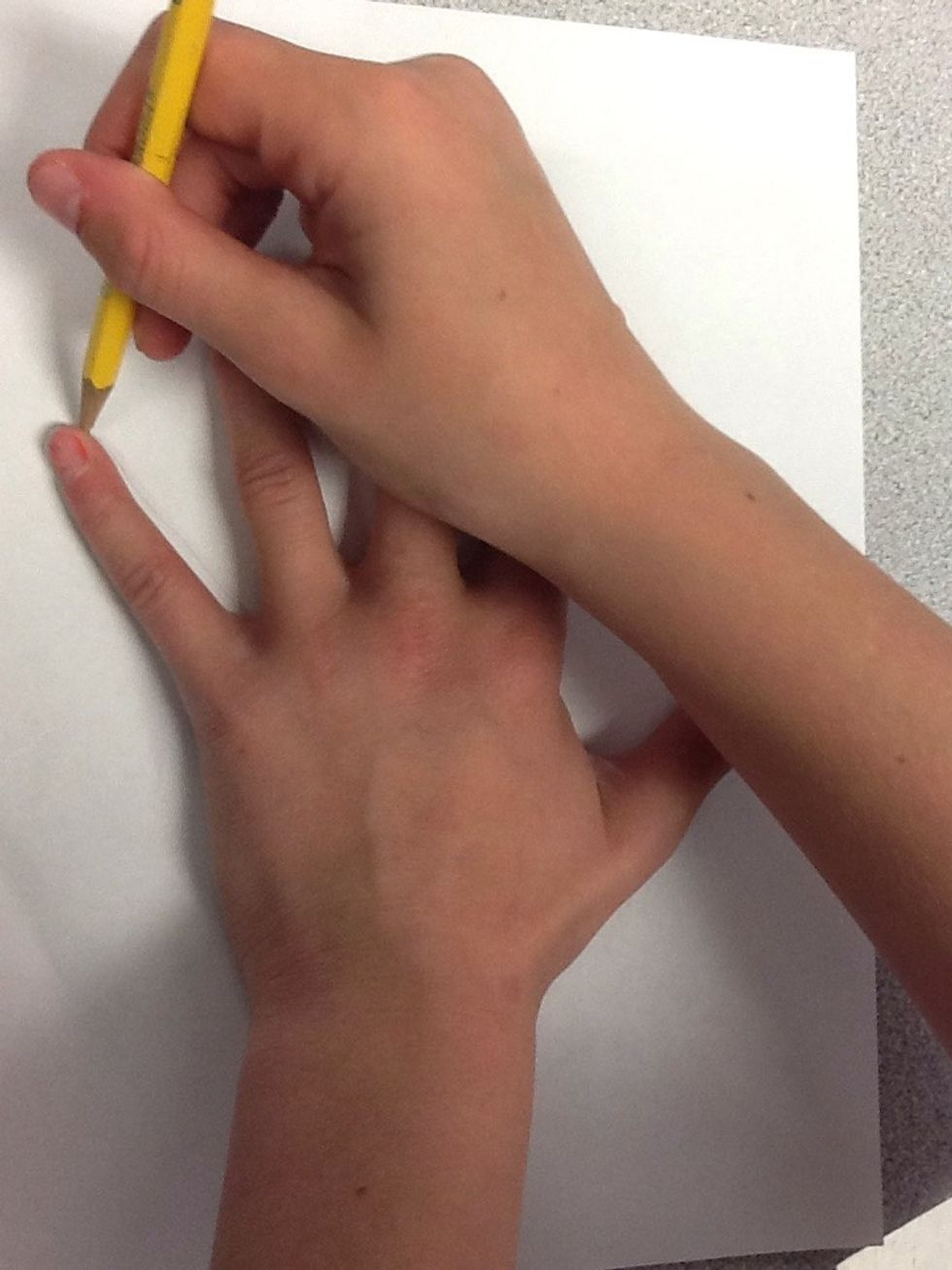 Next spread out your fingers and start tracing your hand.
After you are done it should look like this!
1.0 A blank, white piece of paper
1.0 Pencil