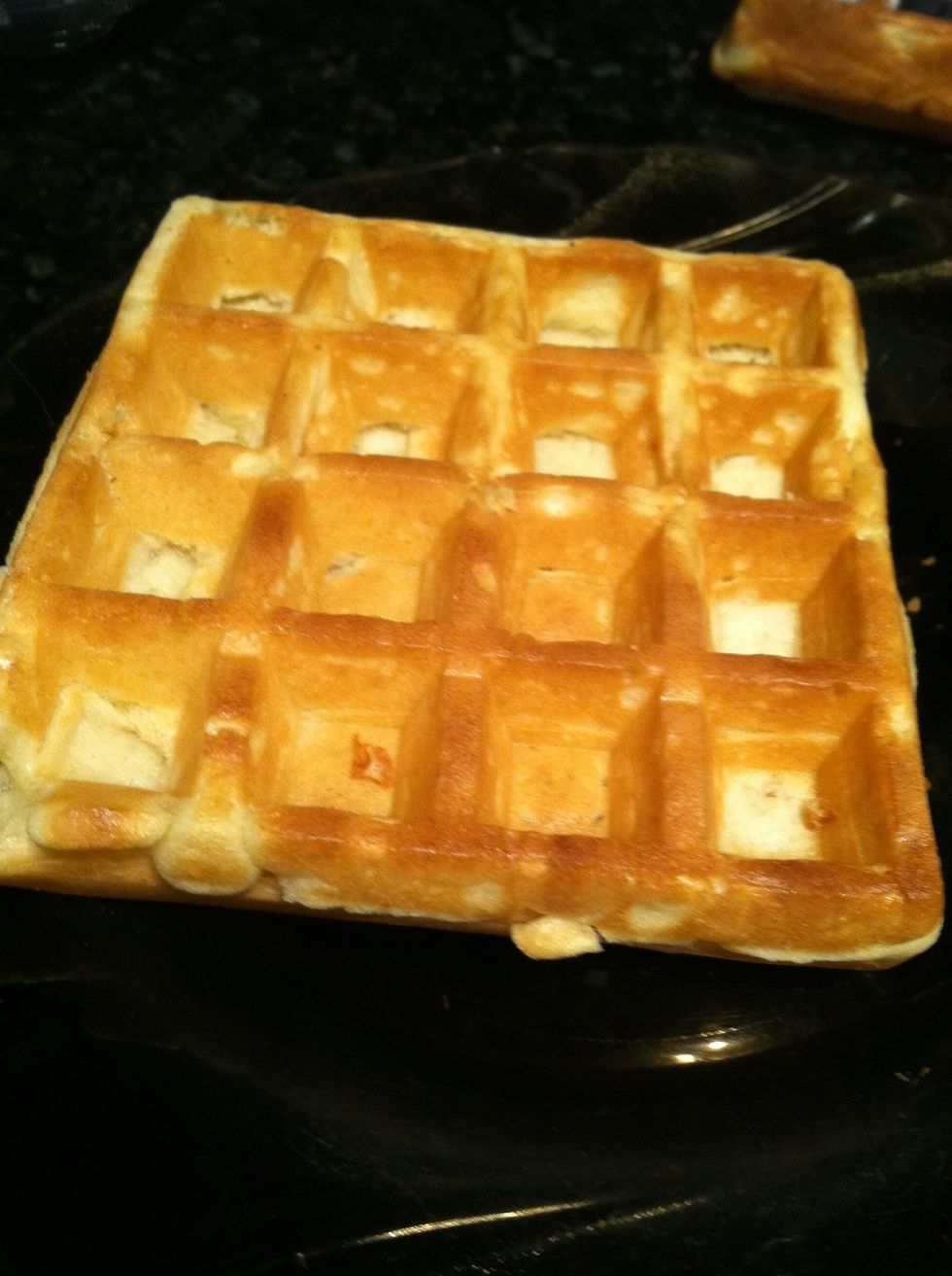 Take your waffle out of the toaster and put it on a plate.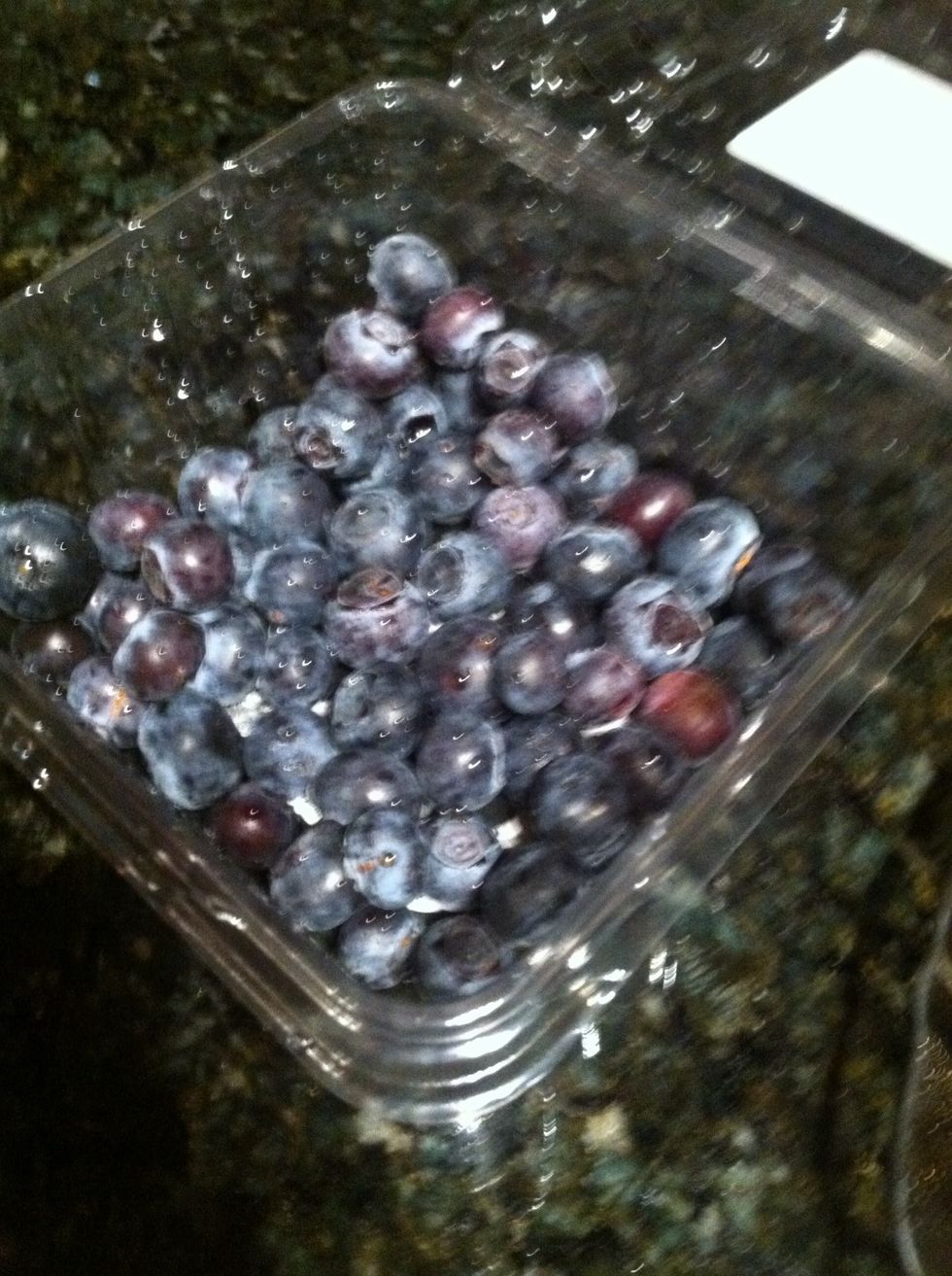 Clean the blueberries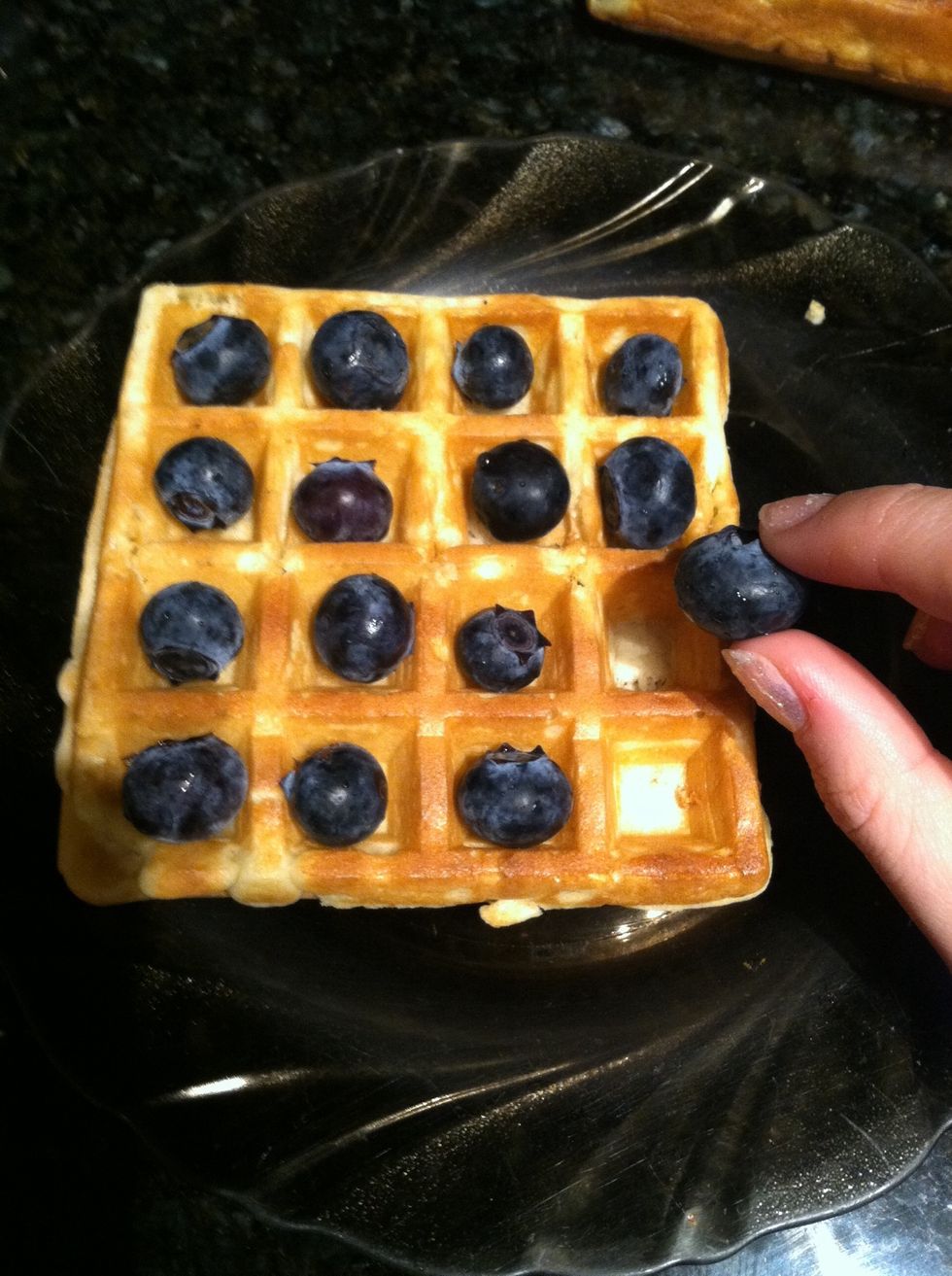 Place the blueberrie in the square walls of the waffle.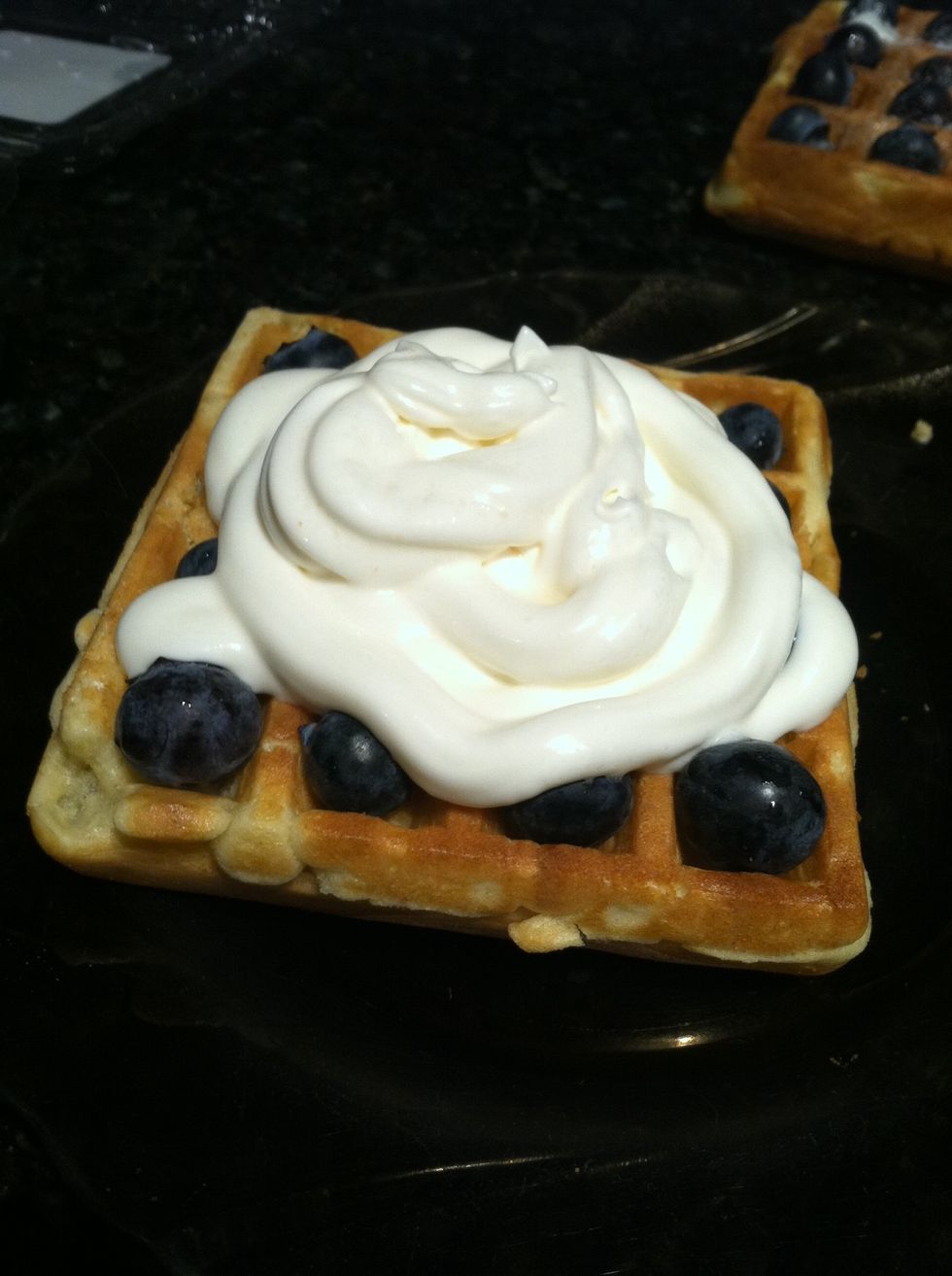 Depending on whom you are put om the whipped cream or dont! Put a lot put a little! All up to you and enjoy!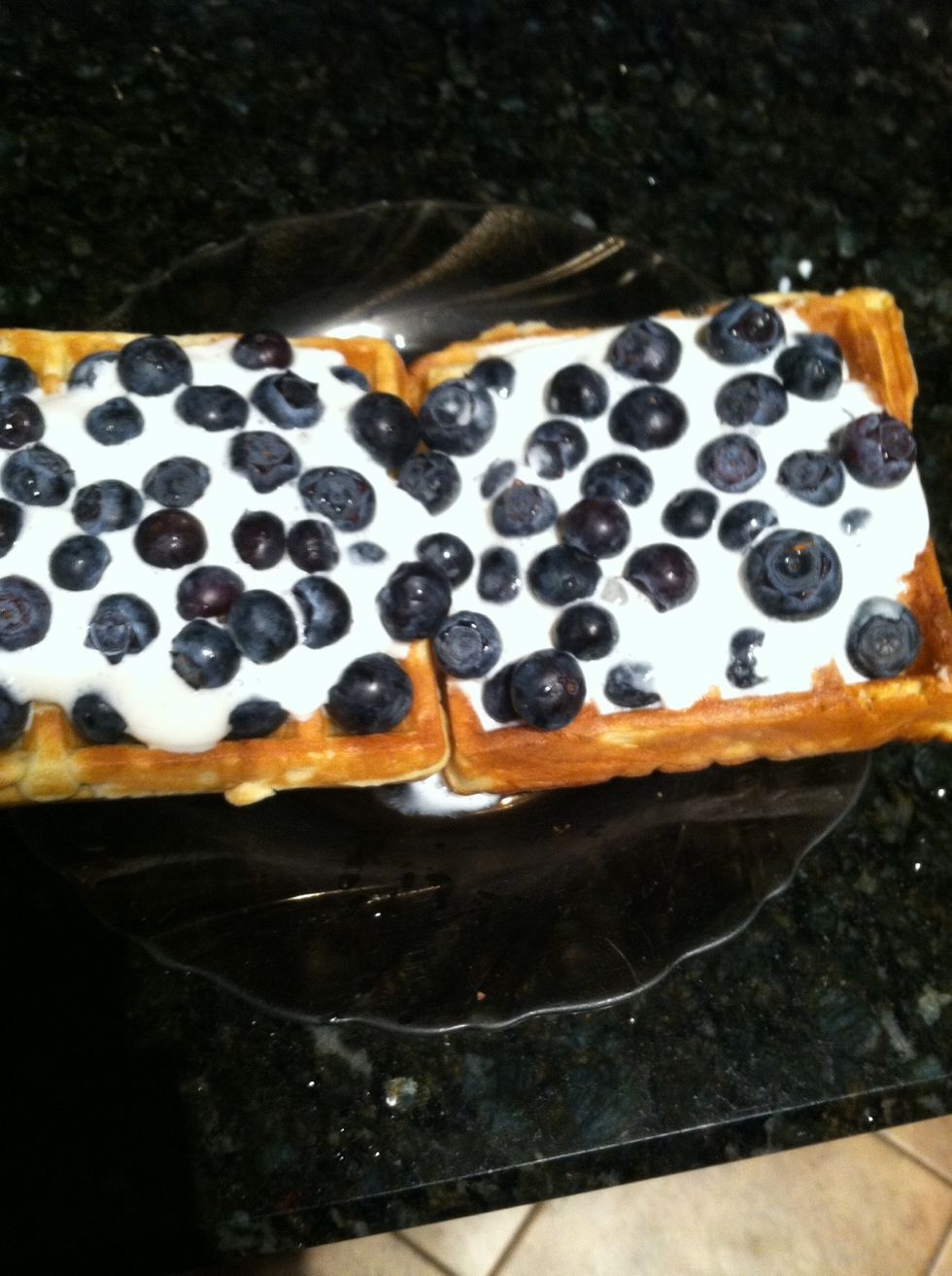 Or be like me and put even more blueberries!!!
Blueberries
Whipped cream
Waffles with squares inside