Toast English Muffins With MatchBox Ovention Oven
67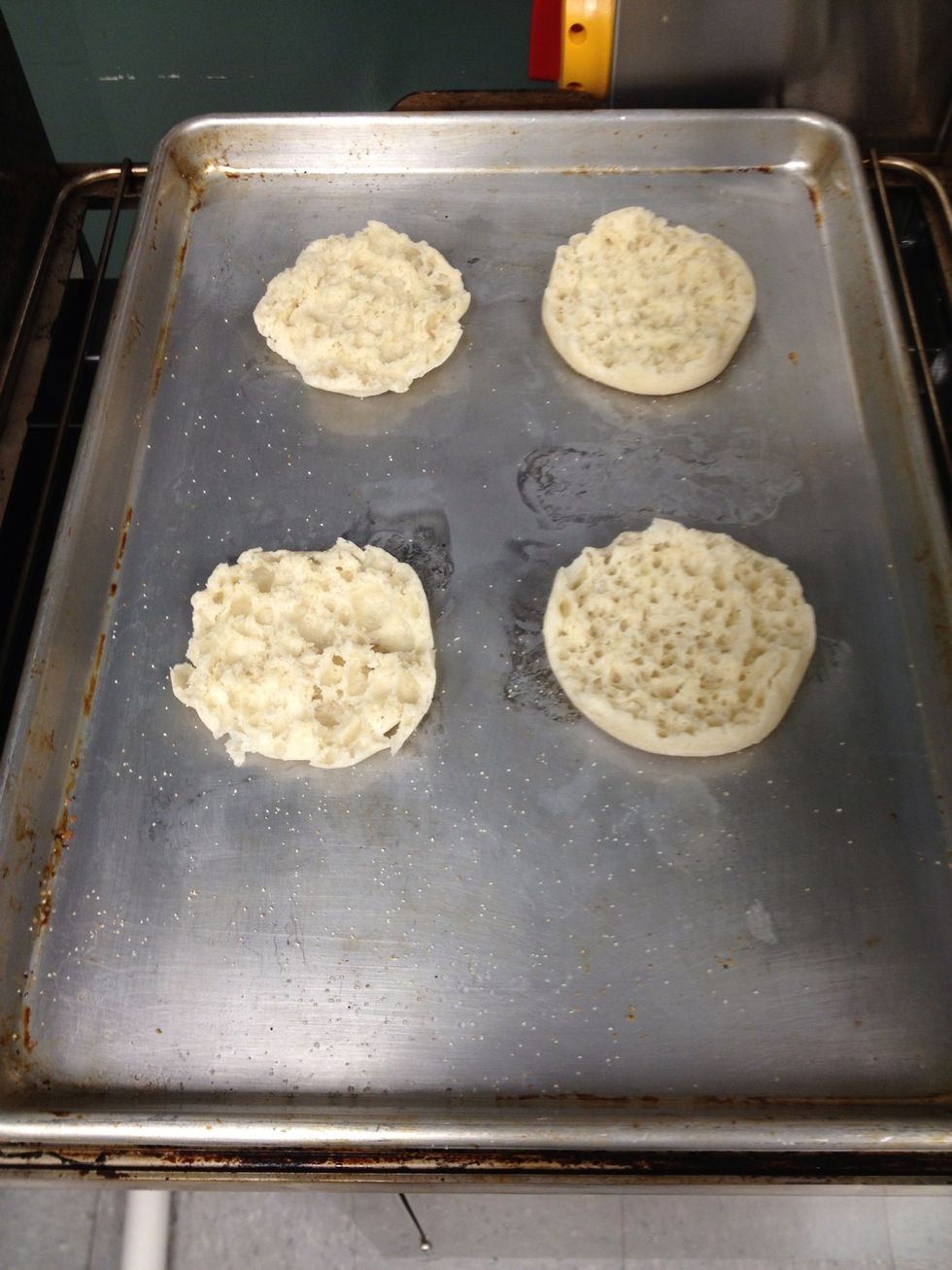 Split English Muffins in half and place on sheet pan with crust side down.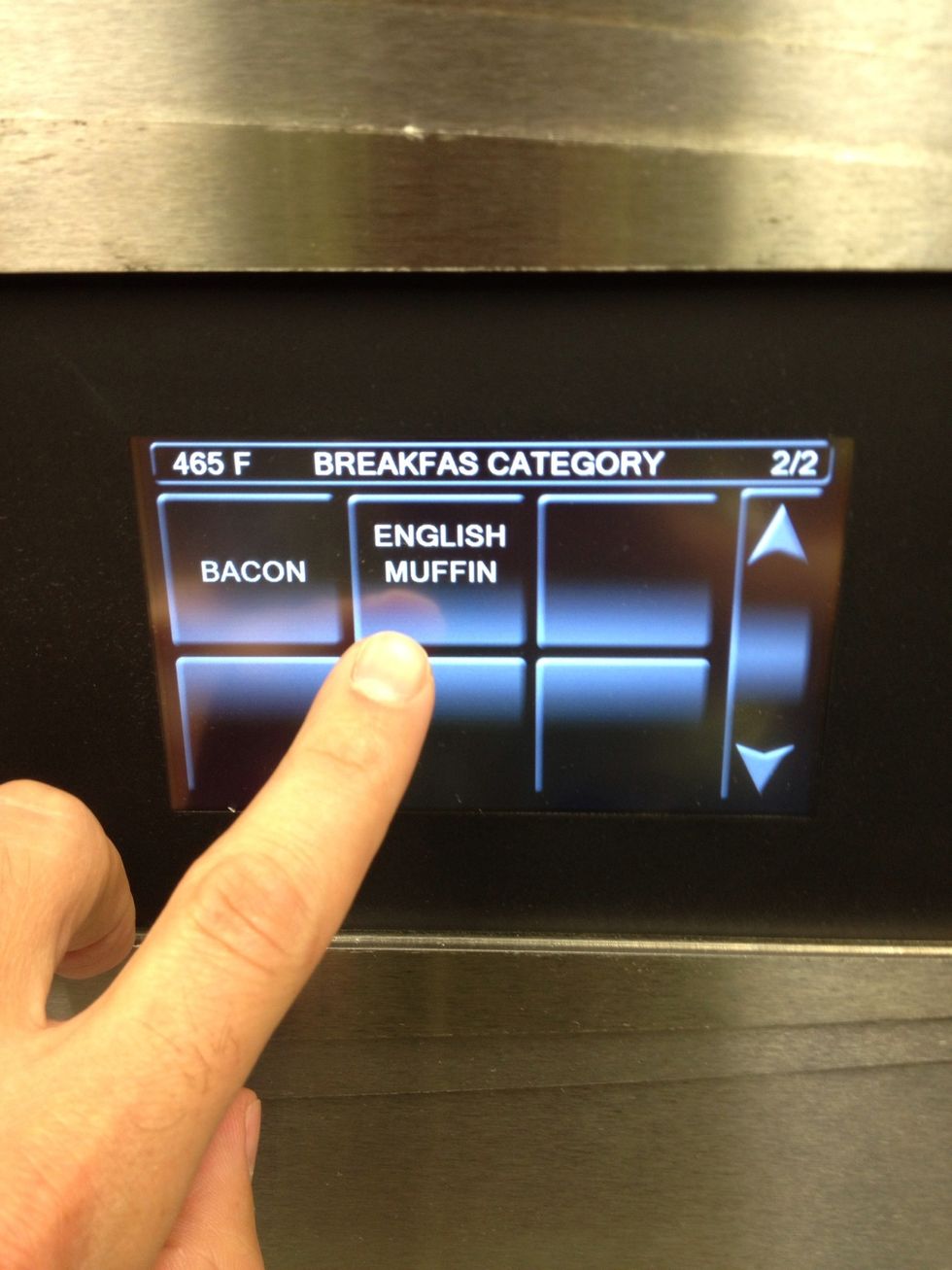 Press the English Muffin setting (465 degrees F, 100 top blower, 100 bottom blower, 1 minute, 20 seconds).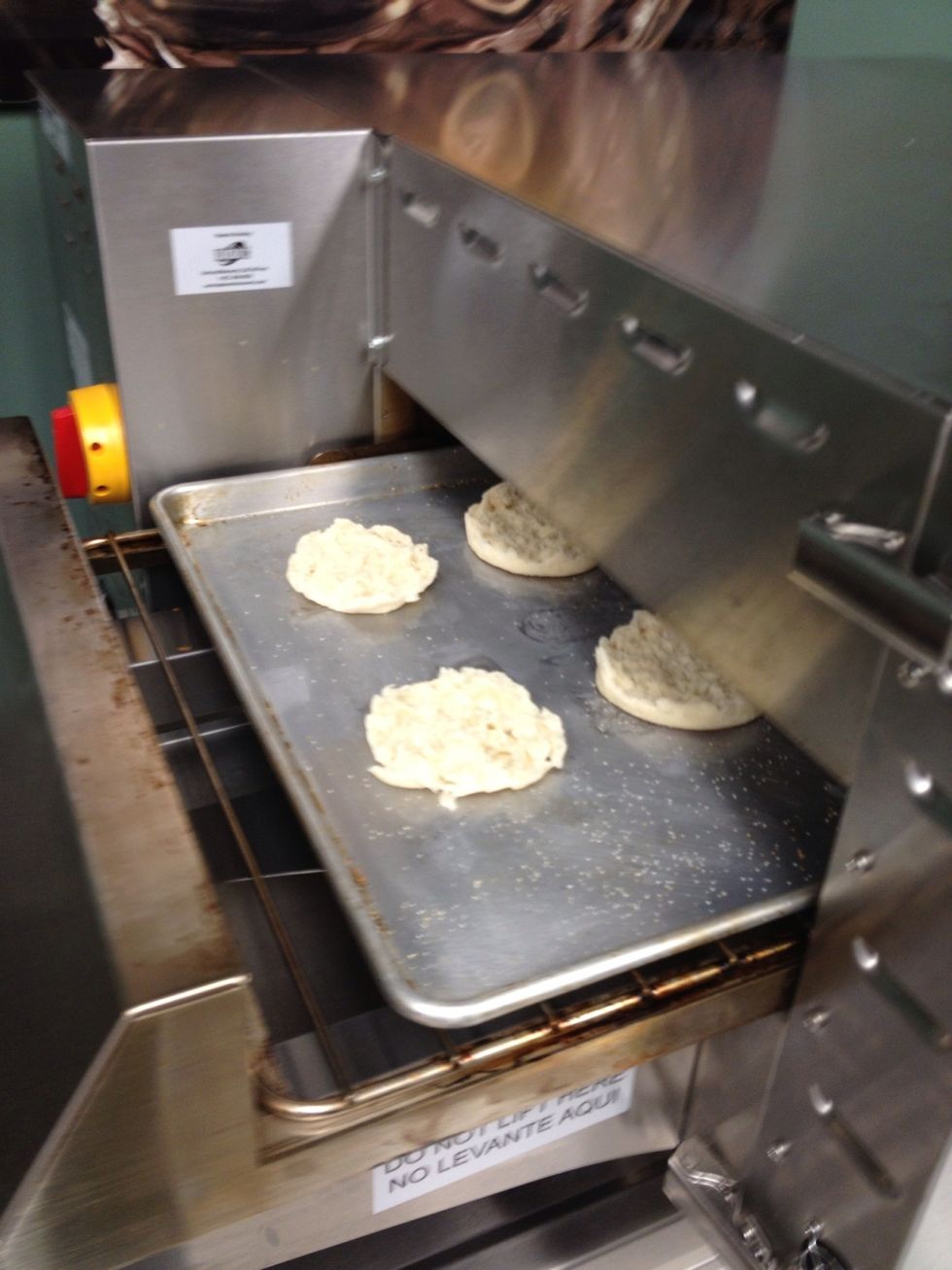 Watch the pan slide into the cook chamber.
The English Muffins are ready for butter, jelly, peanut butter or whatever your heart desires.
1.0 1/2 size sheet pan
2.0 English Muffins