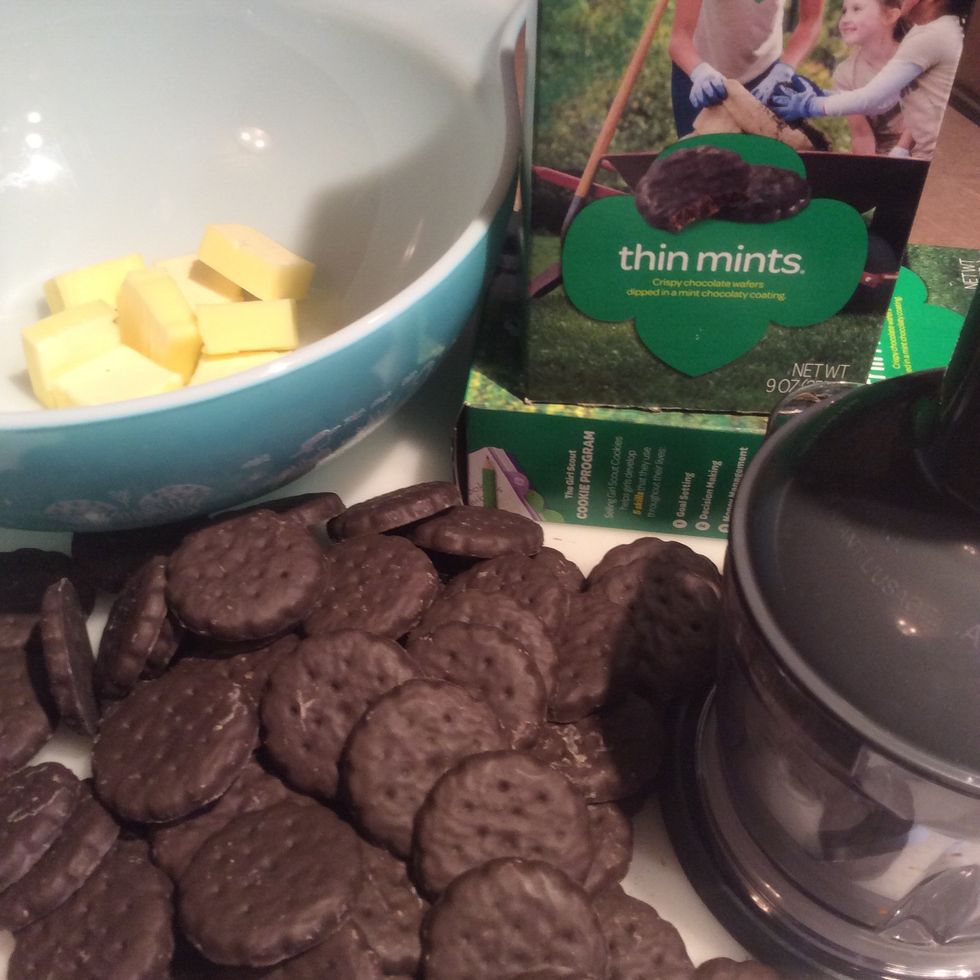 For the crust, gathered ingredients; 2 boxes thin mint cookies and 1 stick of butter.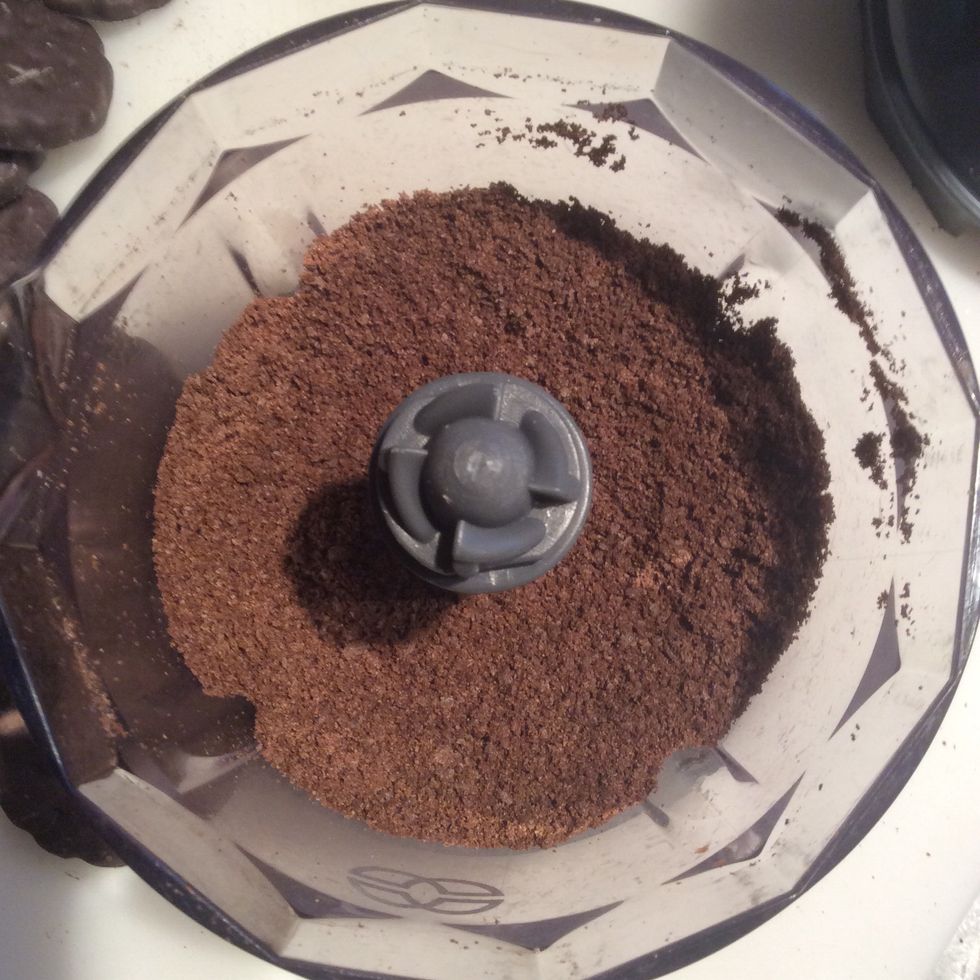 Grind cookies in food processor, fine.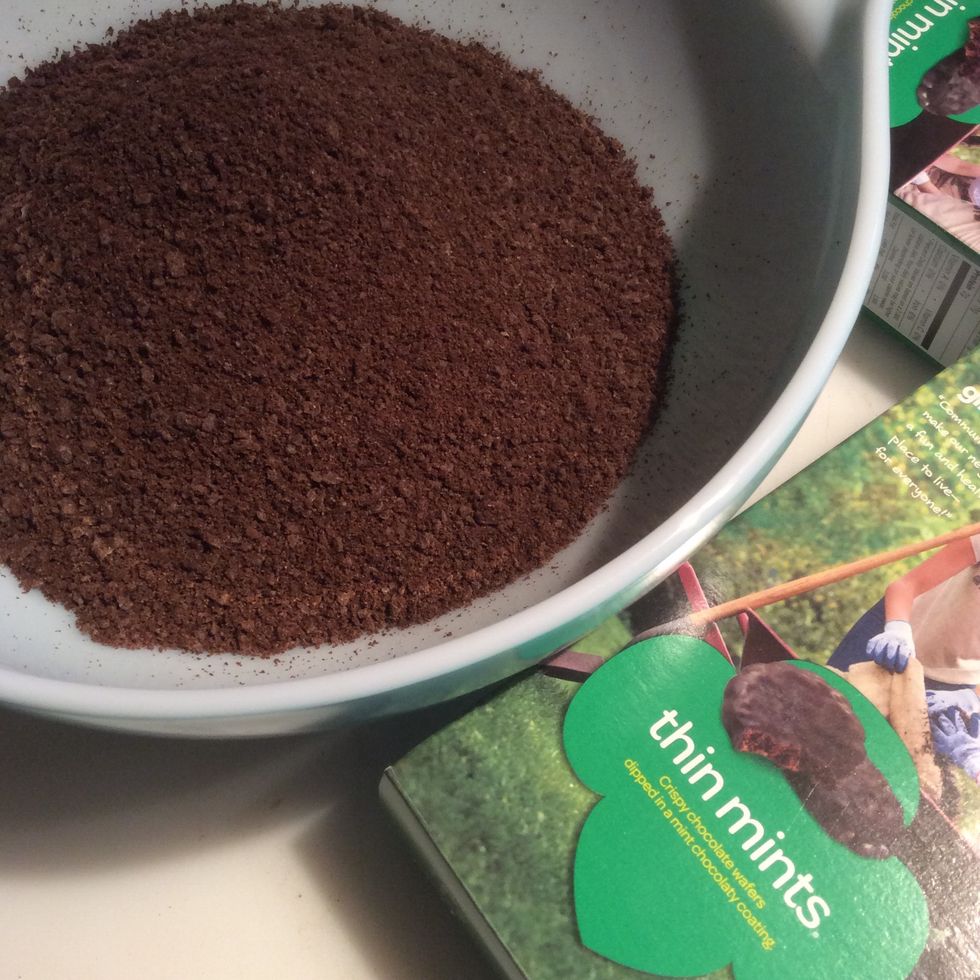 Add all ground cookies to the butter in a large bowl.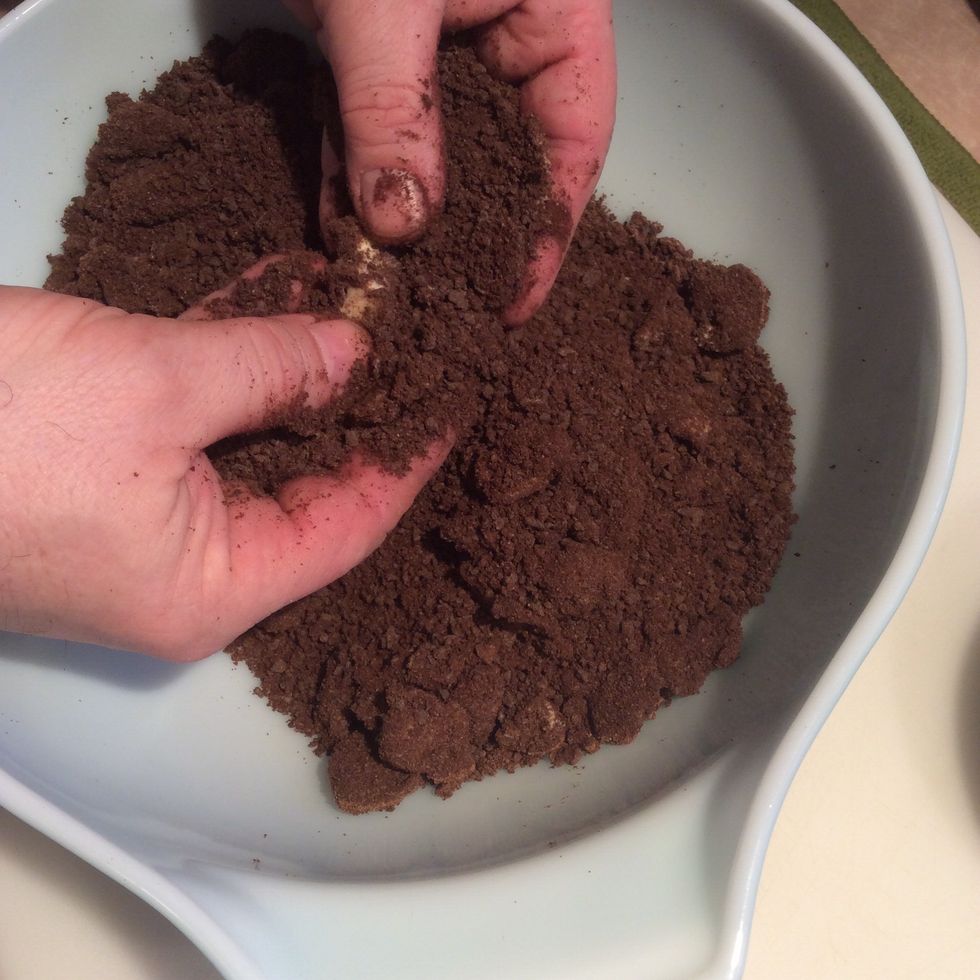 Work with you hands. Rub cookie crumbs and butter between fingers until it becomes crumbly.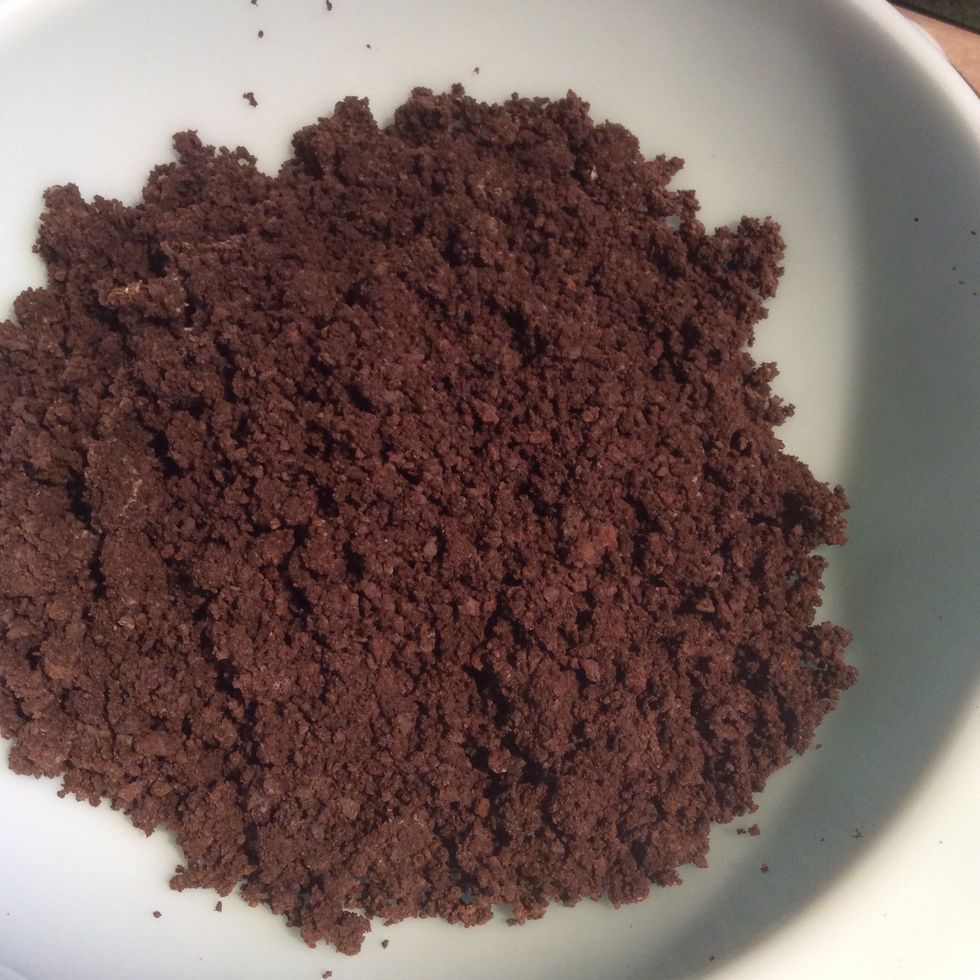 Like this ....
Reserve 1 cup of crumbs for topping. Set both aside.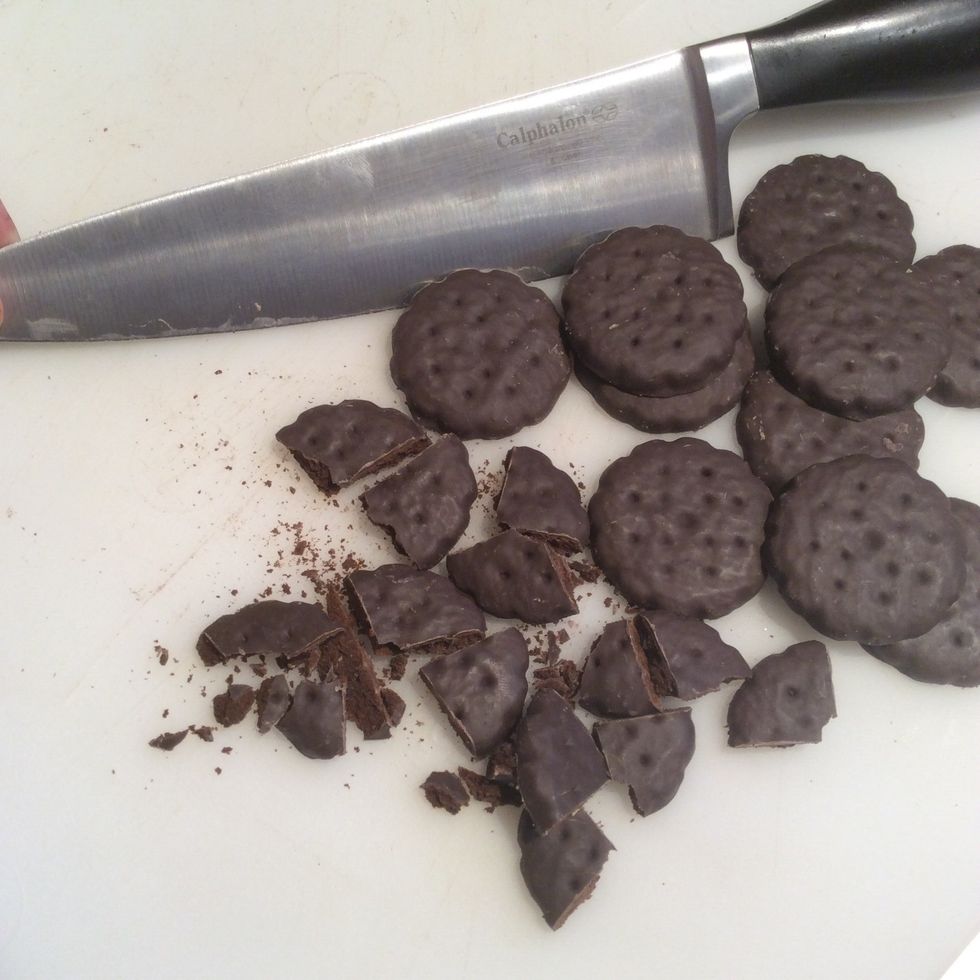 Cut the remaining 1 sleeve of cookies into 4 pieces. Set these aside too.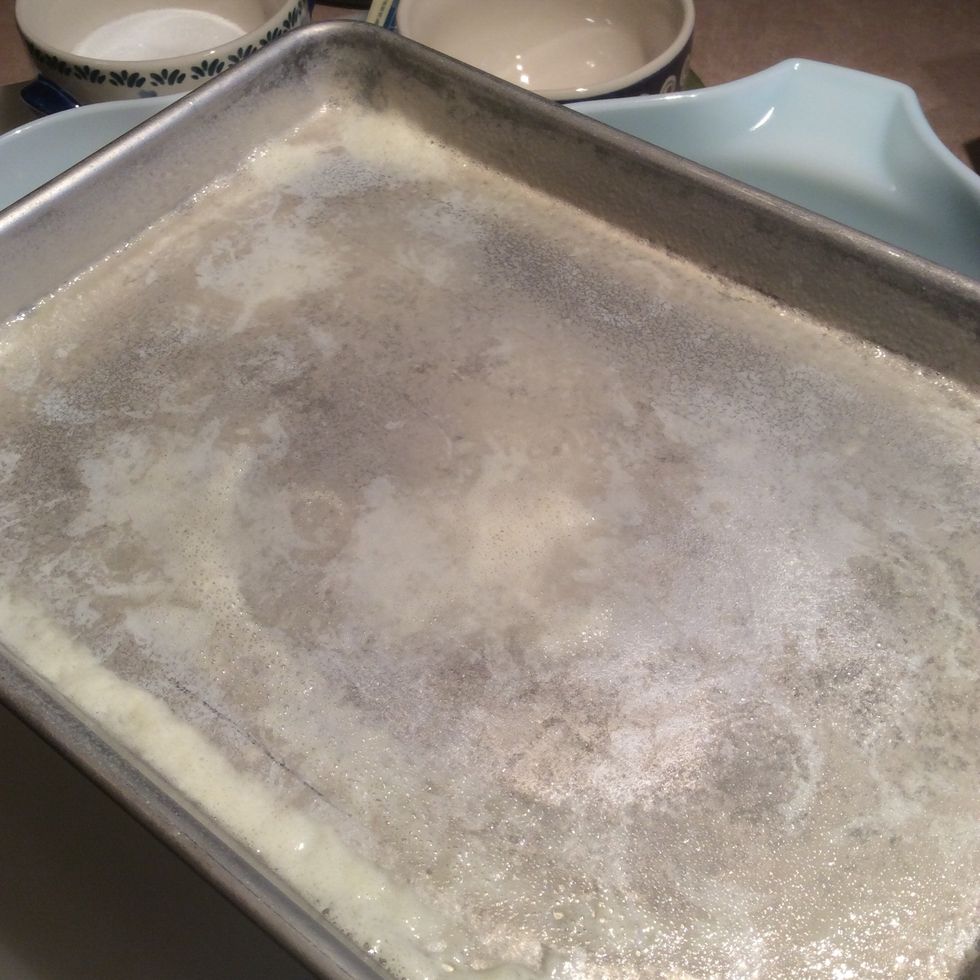 Prepare a 9x13 pan with baking release spray.
Add the large amount of crumbs to the baking pan.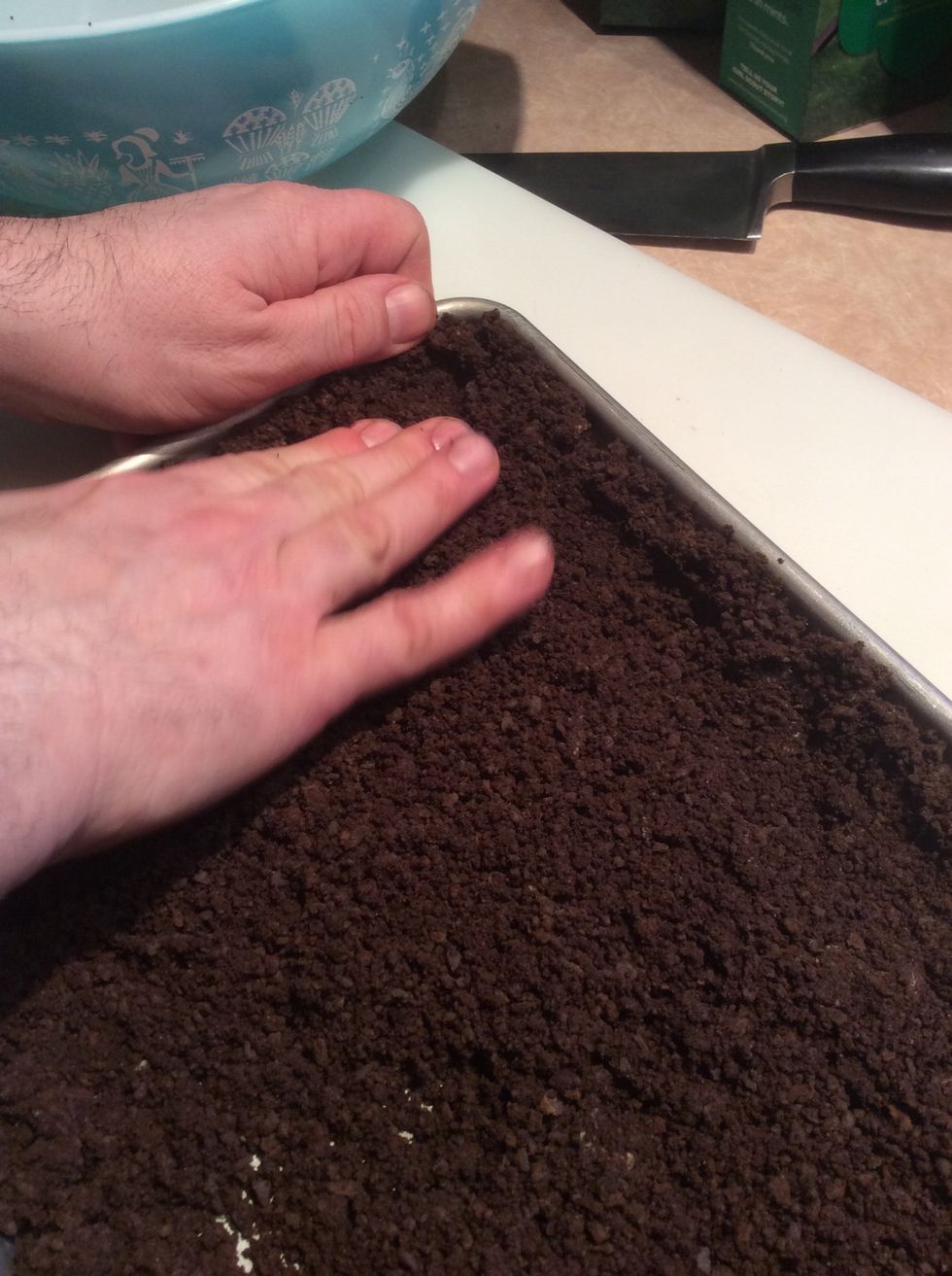 Press into the bottom and sides of the pan.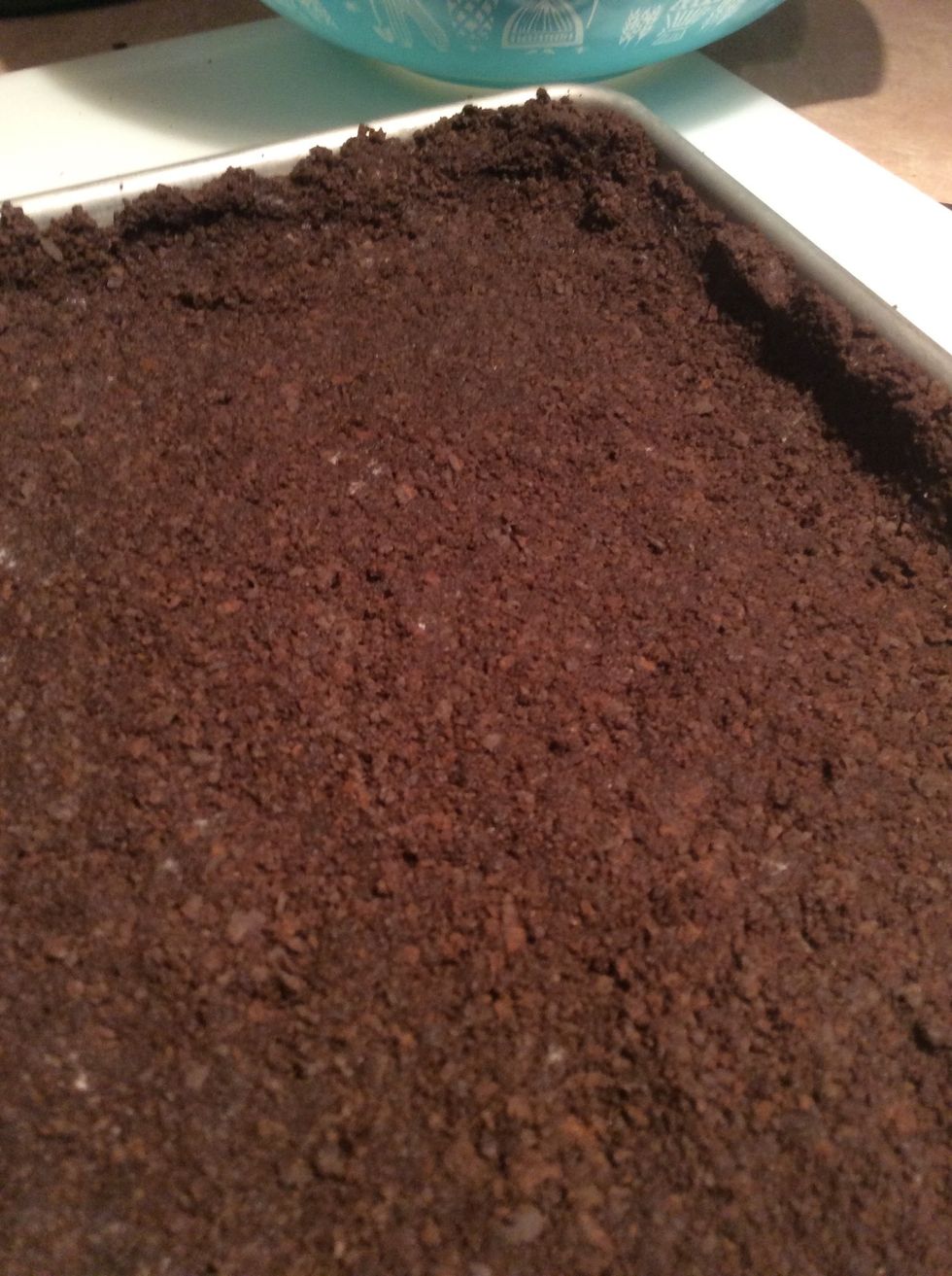 Like this ...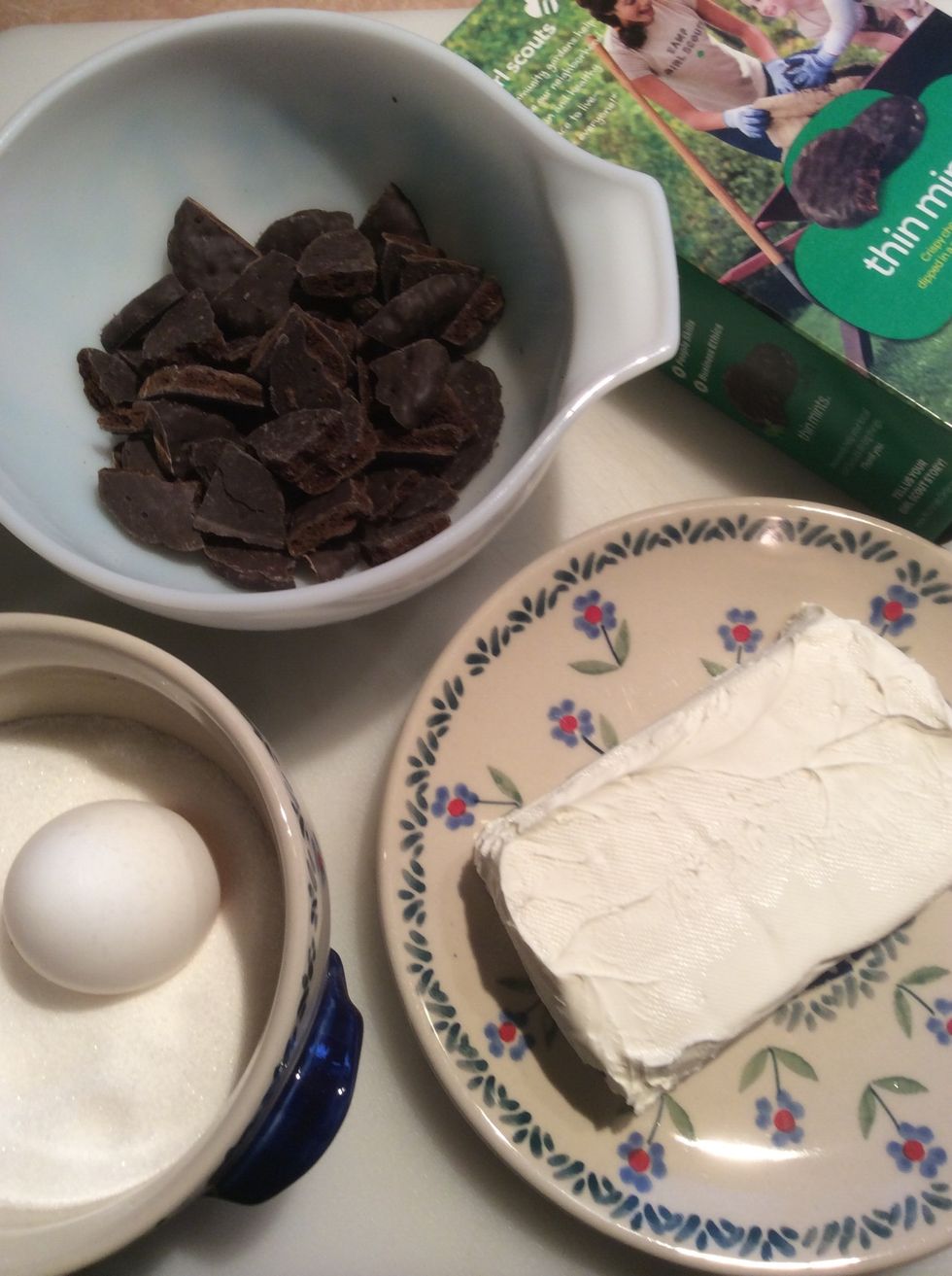 Prepare the filling, gathered ingredients; 8oz cream cheese, 1/2 cup sugar, 1 egg , 1 tsp vanilla extract and 1 sleeve thin mint cookies; chopped.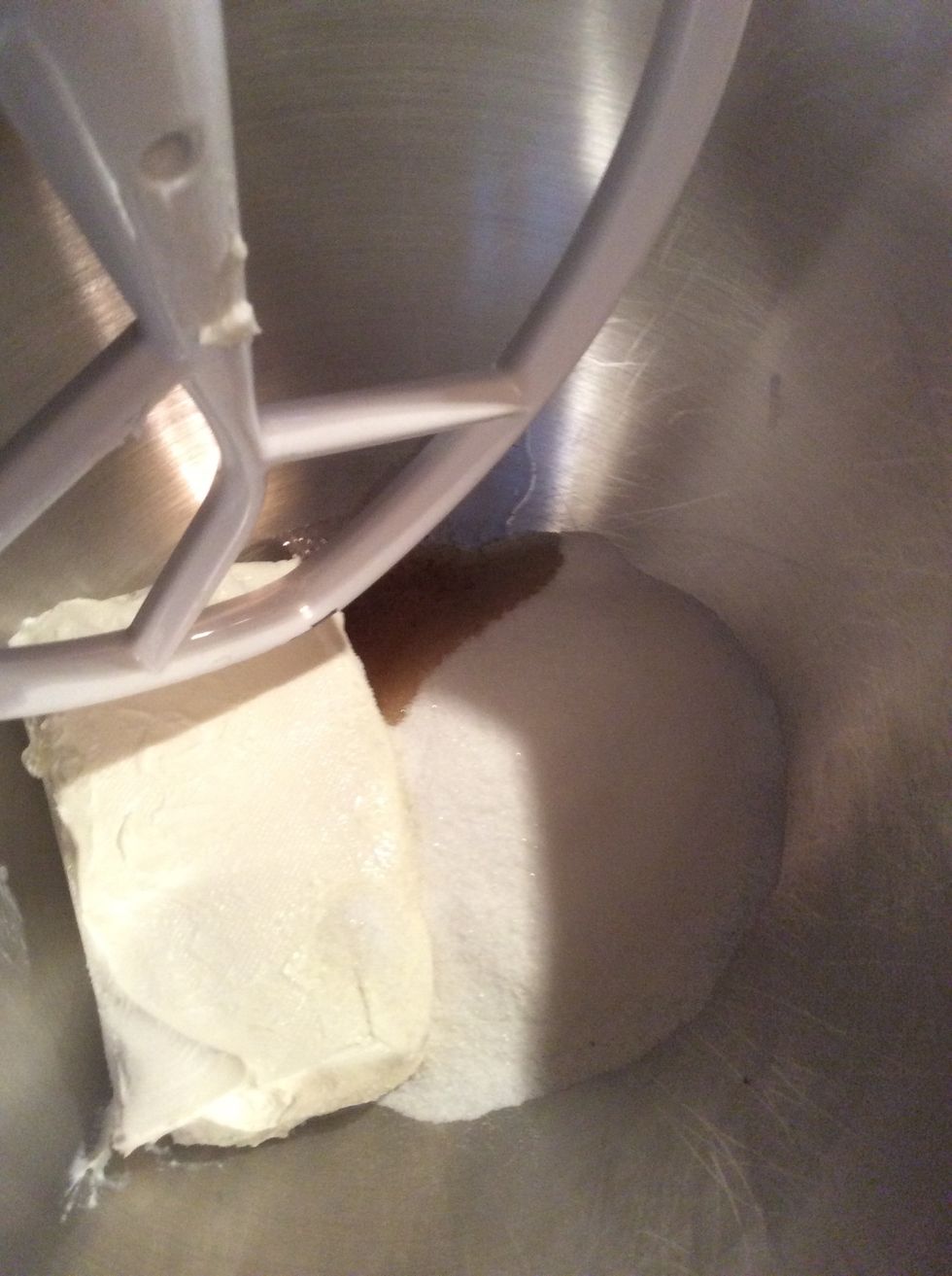 In a mixing bowl; add cream cheese, sugar and vanilla extract.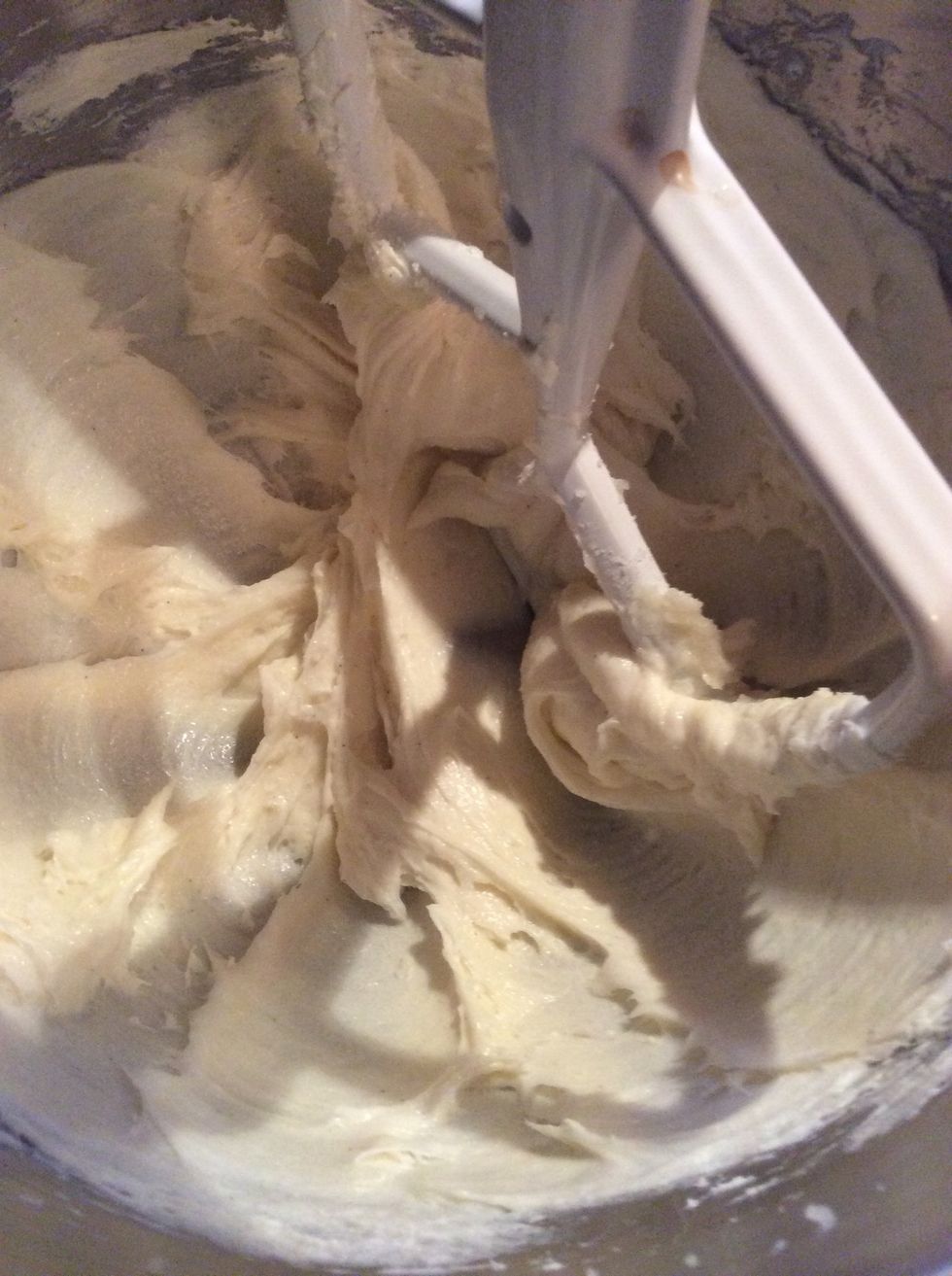 Blend until smooth.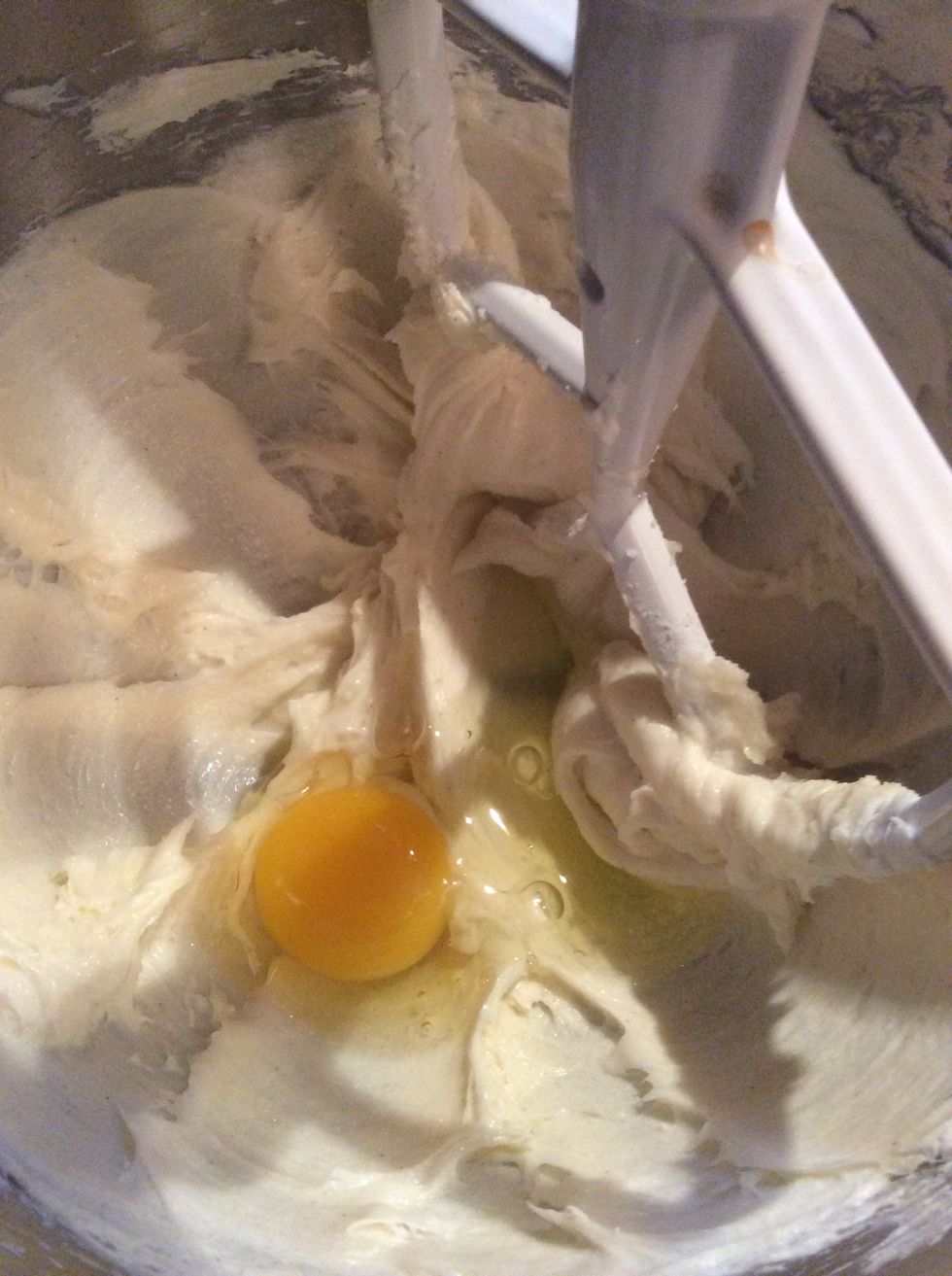 Add egg and blend together.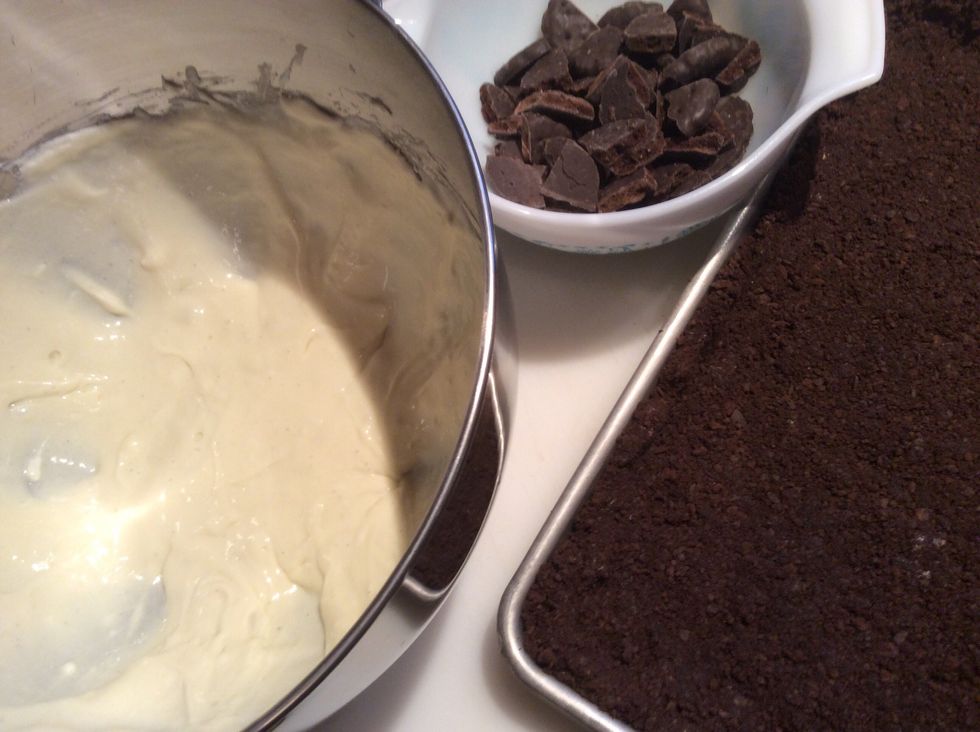 Cream cheese mixture, chopped thin mints and pan with crumbs crust.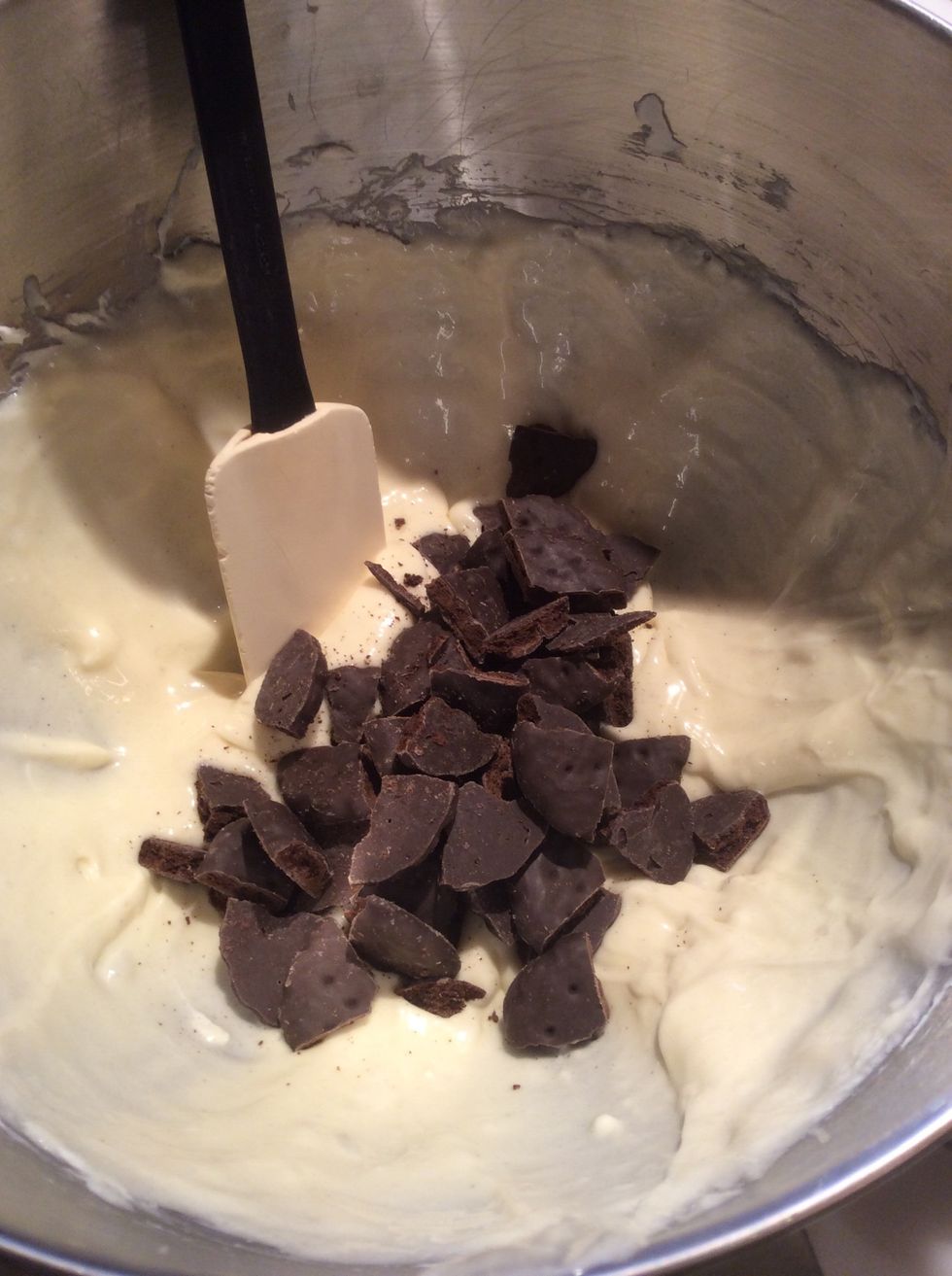 Fold cookie pieces into cream cheese mixture.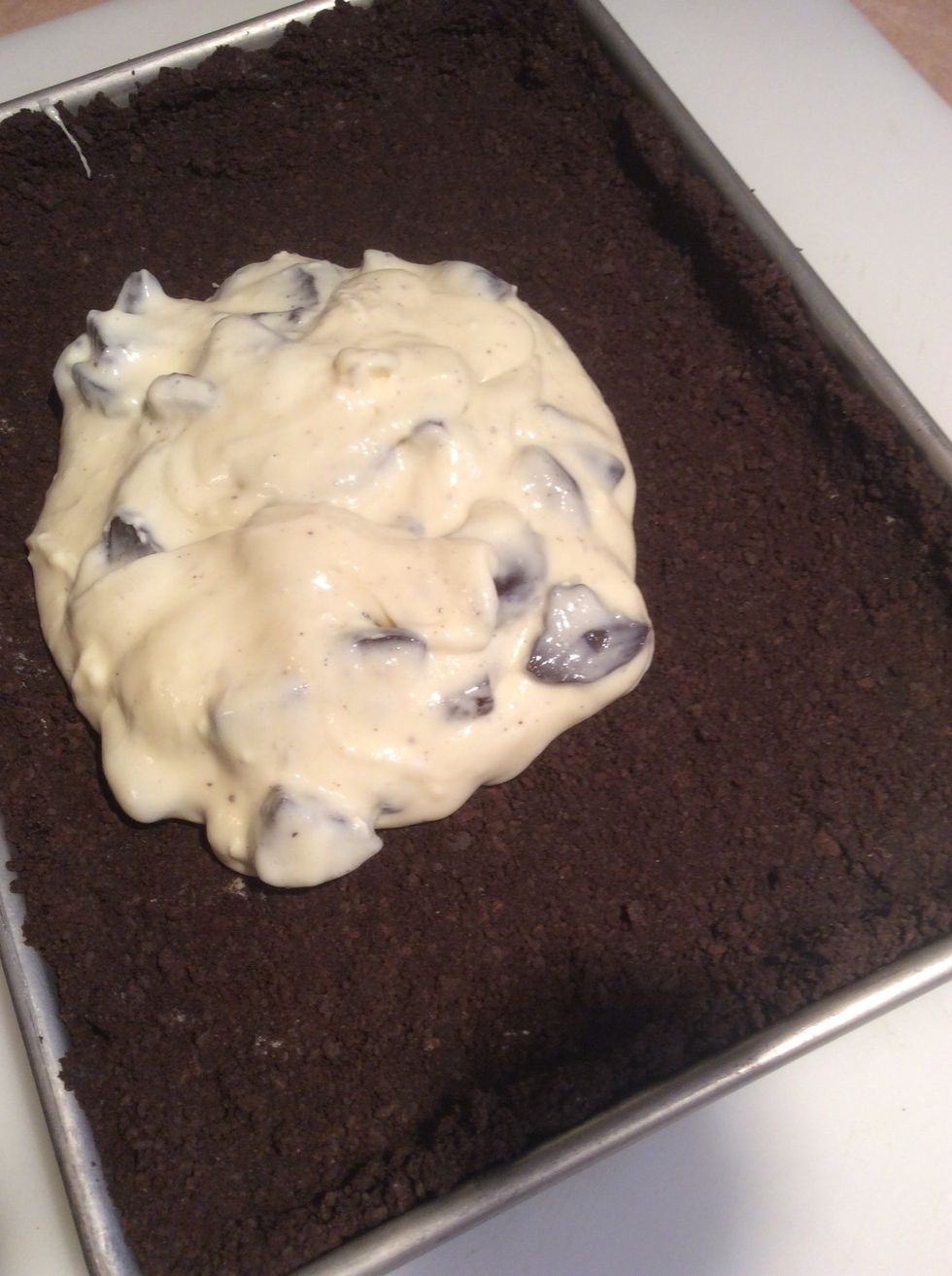 Pour cookie and cream cheese mixture into cookie crust.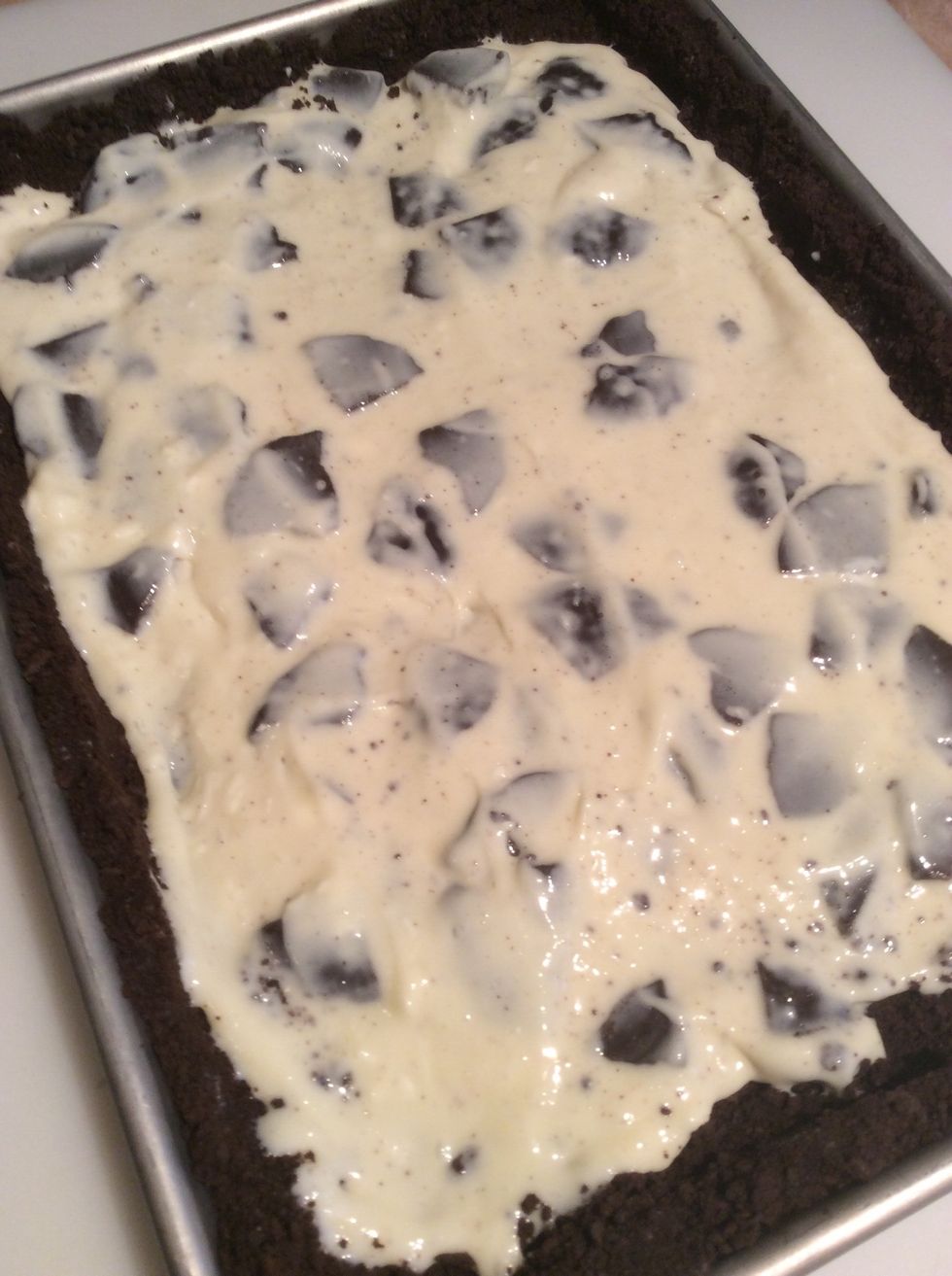 Spread out evenly.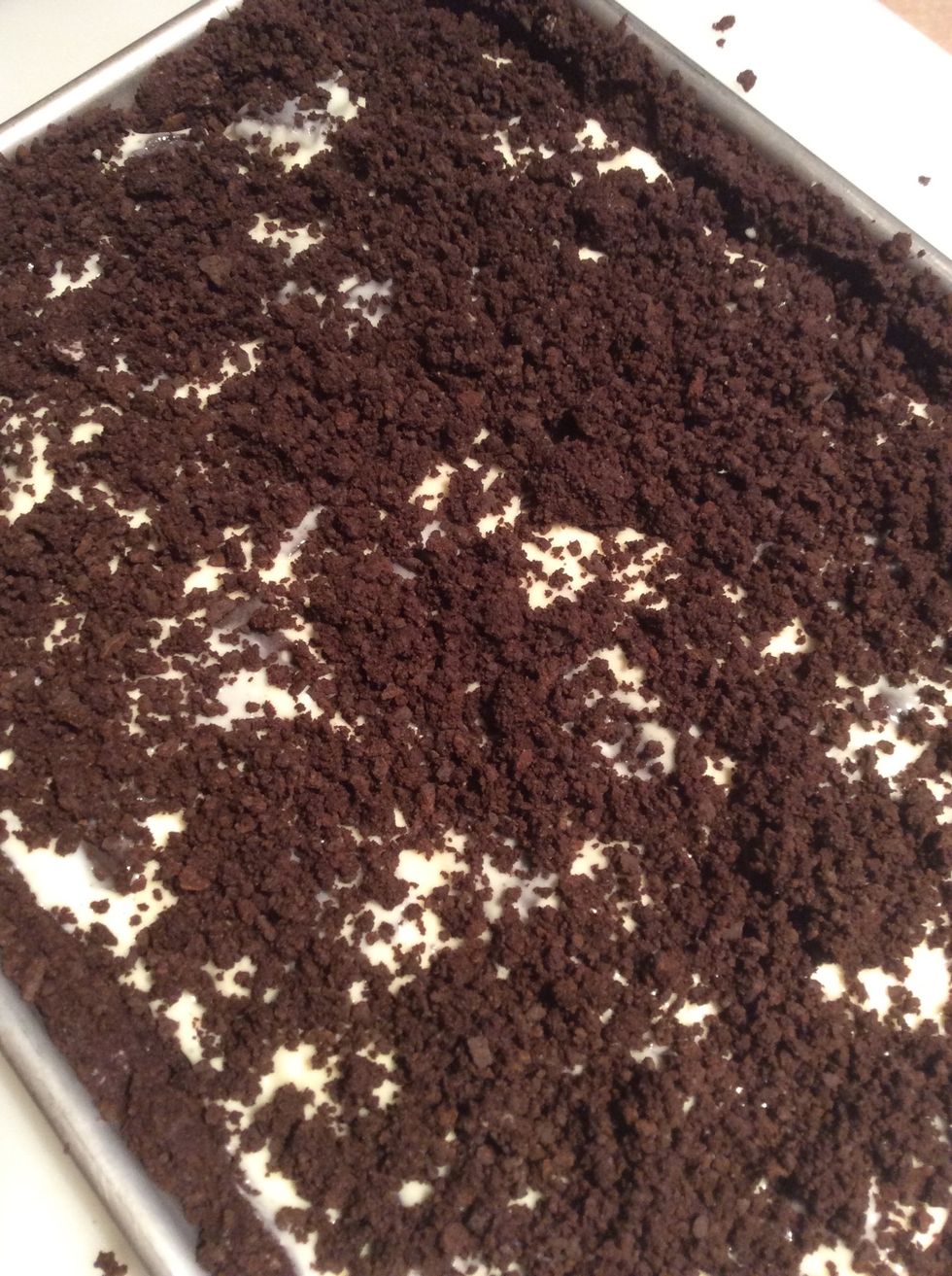 Top with remaining 1 cup of crumbs.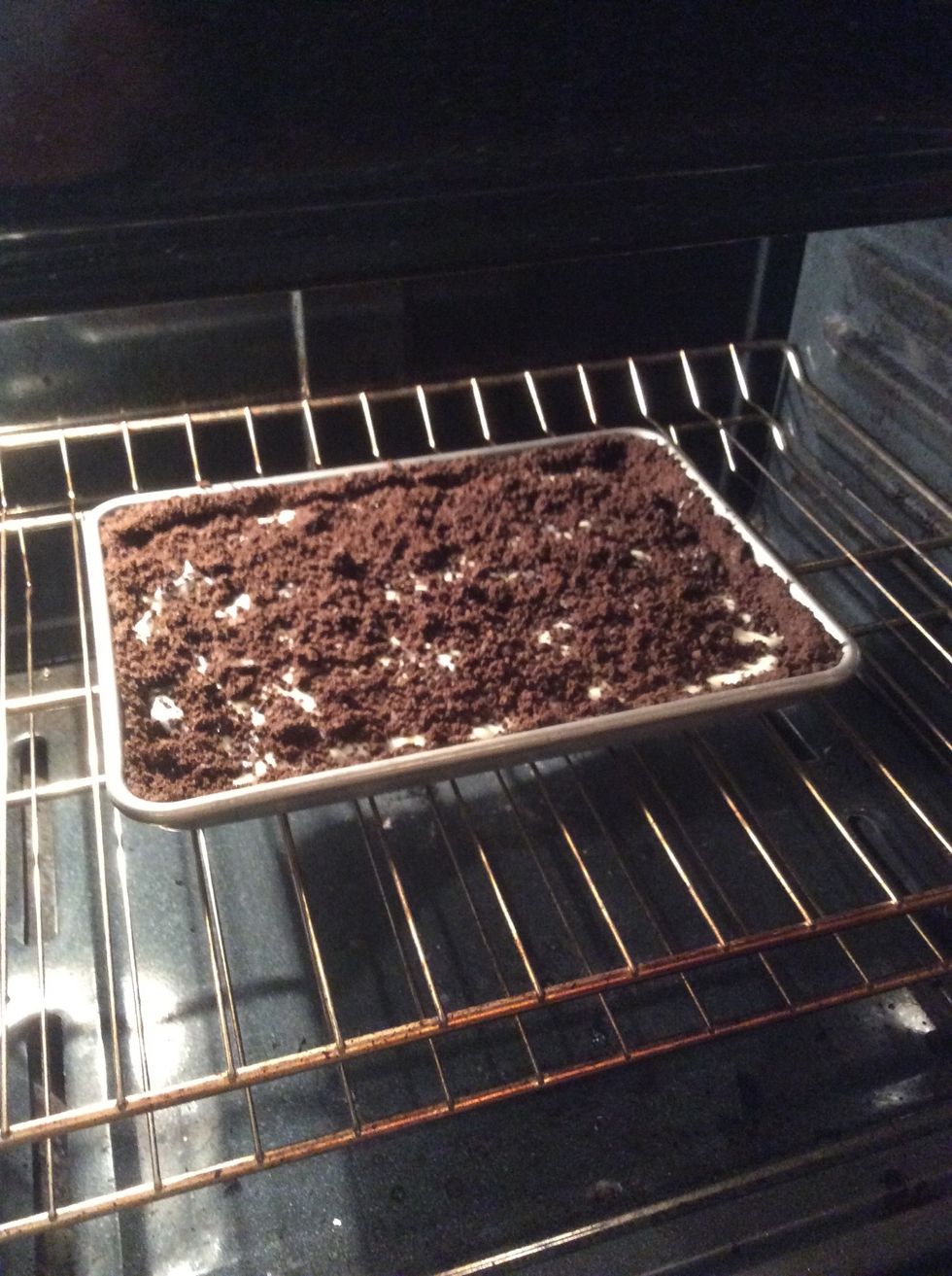 Place in a 350 f oven. Bake 30-35 minutes until the cream cheese has set.
Cool completely before cutting.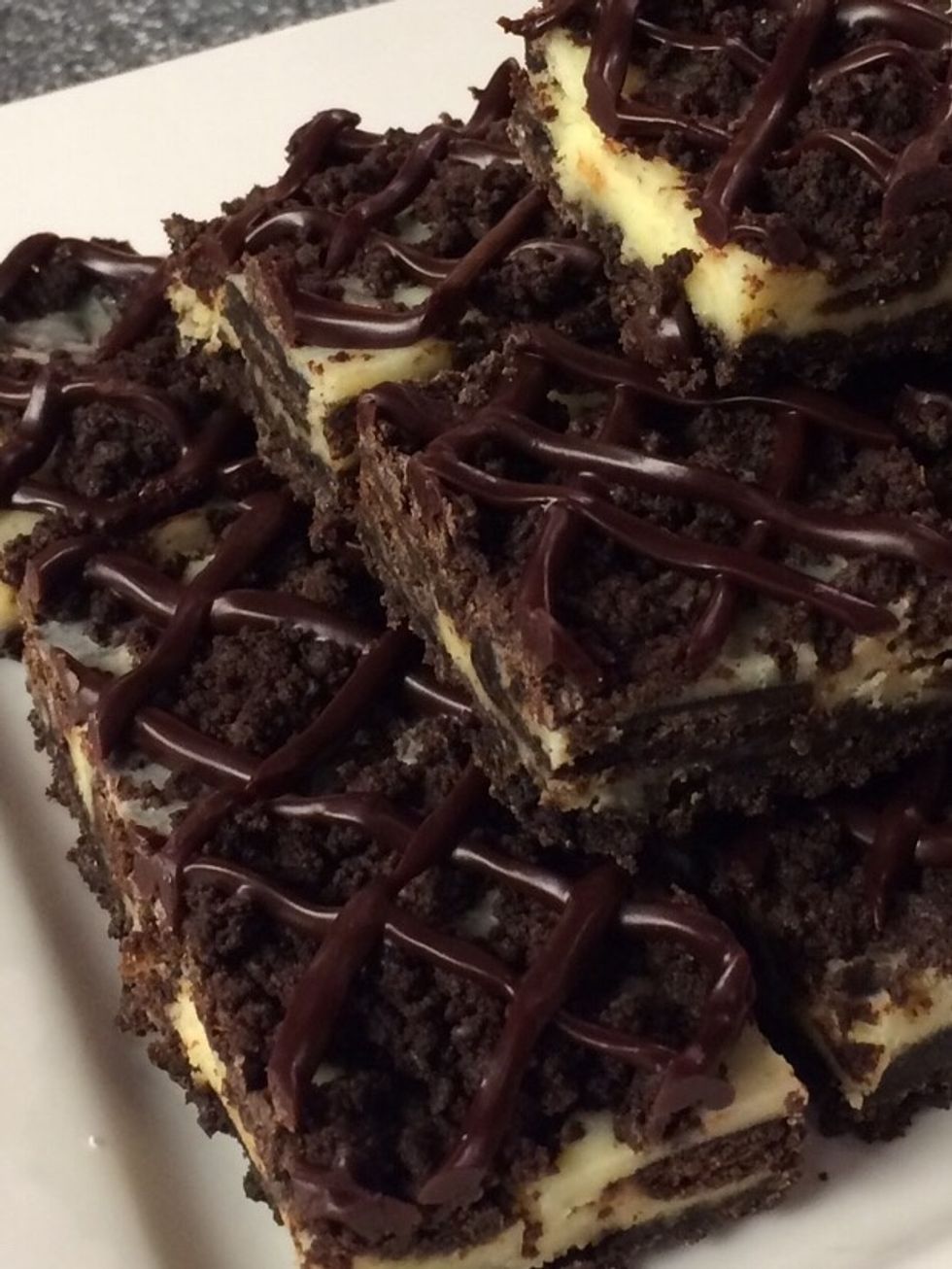 Girl Scout Thin Mint Bars garnished with chocolate ganache! Yum! ☺️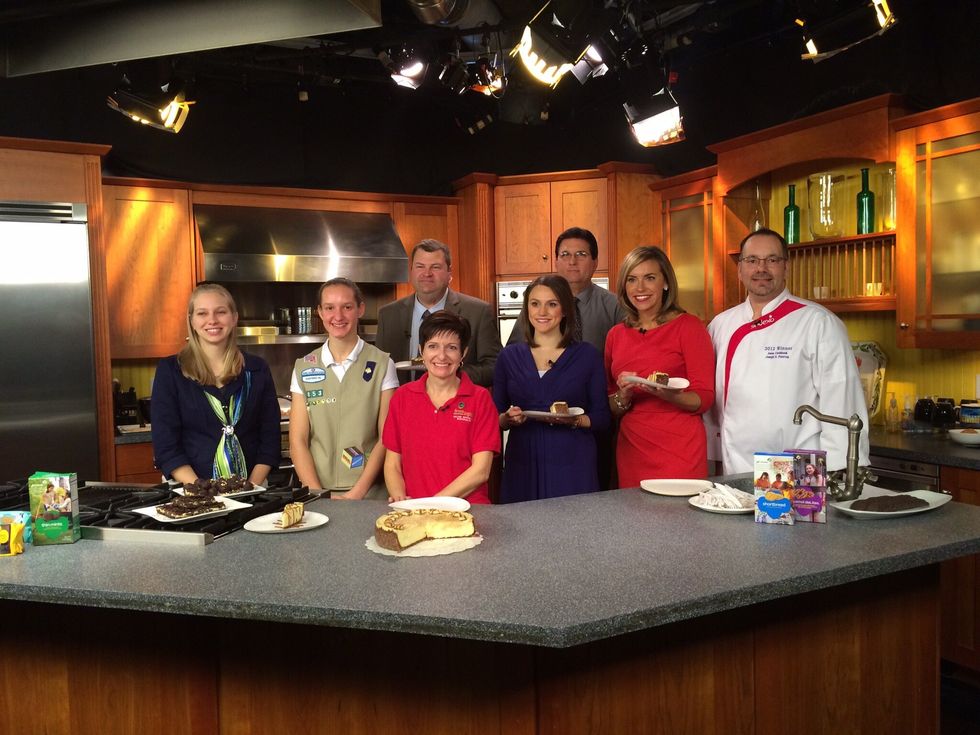 Pictured to the far right, on the set of WFMZ TV. Making peanut butter truffles with Girl Scout cookies. Video link http://www.wfmz.com/lifestyle/food/sunrise-chef-girl-scout-cookie-crunch/31006540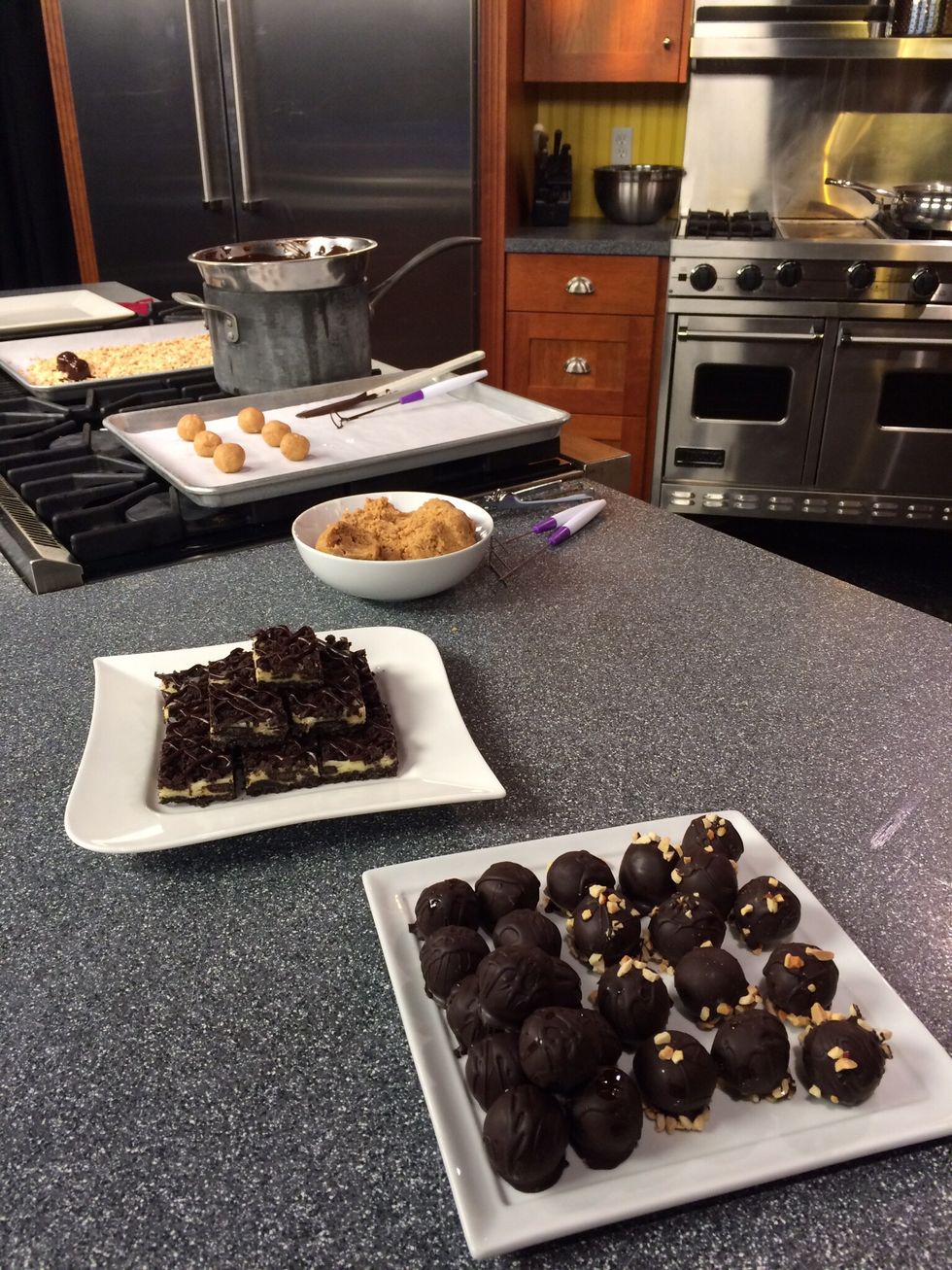 Pictured here on the set of WFMZ TV are Girl Scout Thin Mint Bars and Peanut Butter Truffle Bars made with Girl Scout Peanut Butter Sandwich Cookies.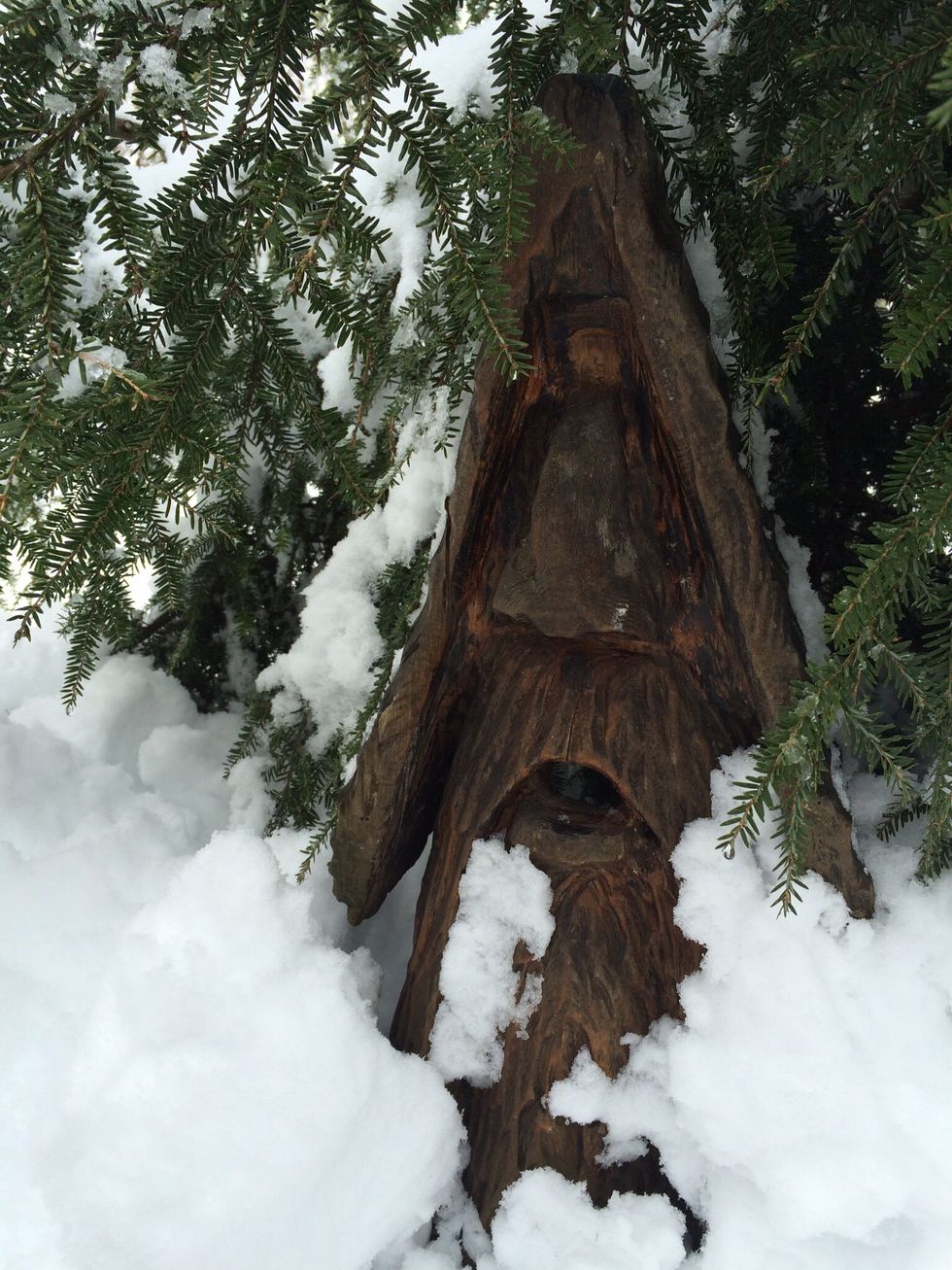 Remember to support your local Girl Scouts of America 🇺🇸! Thank you again for checking out another one of my delicious guides.
Crust and crumbs:
2.0 Boxes of Girl Scout Thin Mints Cookies
4.0oz Butter, 1 stick
Filling:
8.0oz Cream cheese
1/2c Sugar
1.0 Egg
1.0tsp Vanilla extract
1.0 Sleeve Girl Scout Thin Mints, 1/4'd
9x13 baking pan
Joseph Feiertag
A career pastry chef. My favorite dessert is creme brûlée. I love making anything with chocolate, blueberries, maple syrup or anything flavored with bourbon!
Northeast, Pennsylvania USA