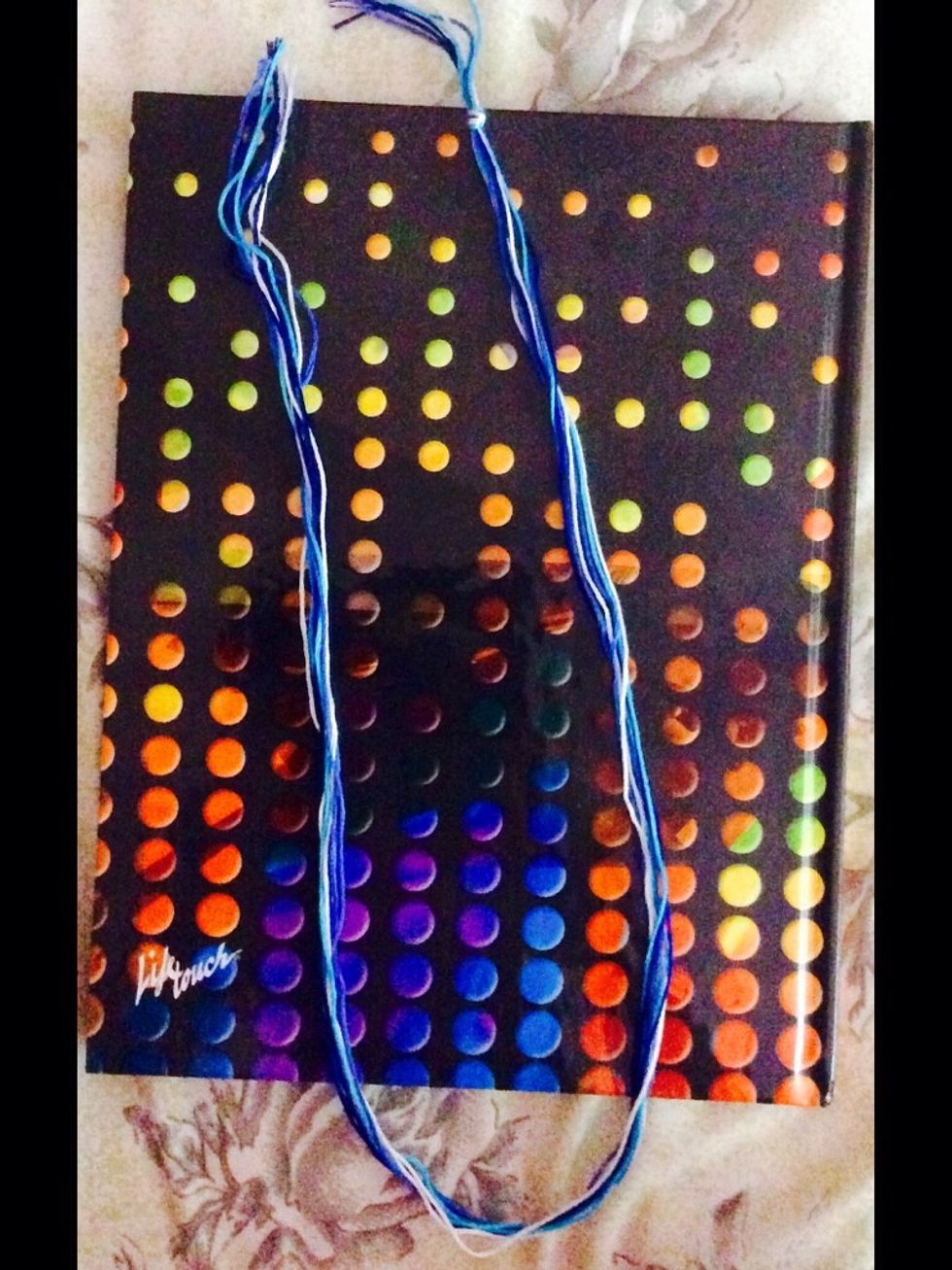 Measure 60 inches of floss for each color and cut them in half and tie all the floss together at the top, but leave some room.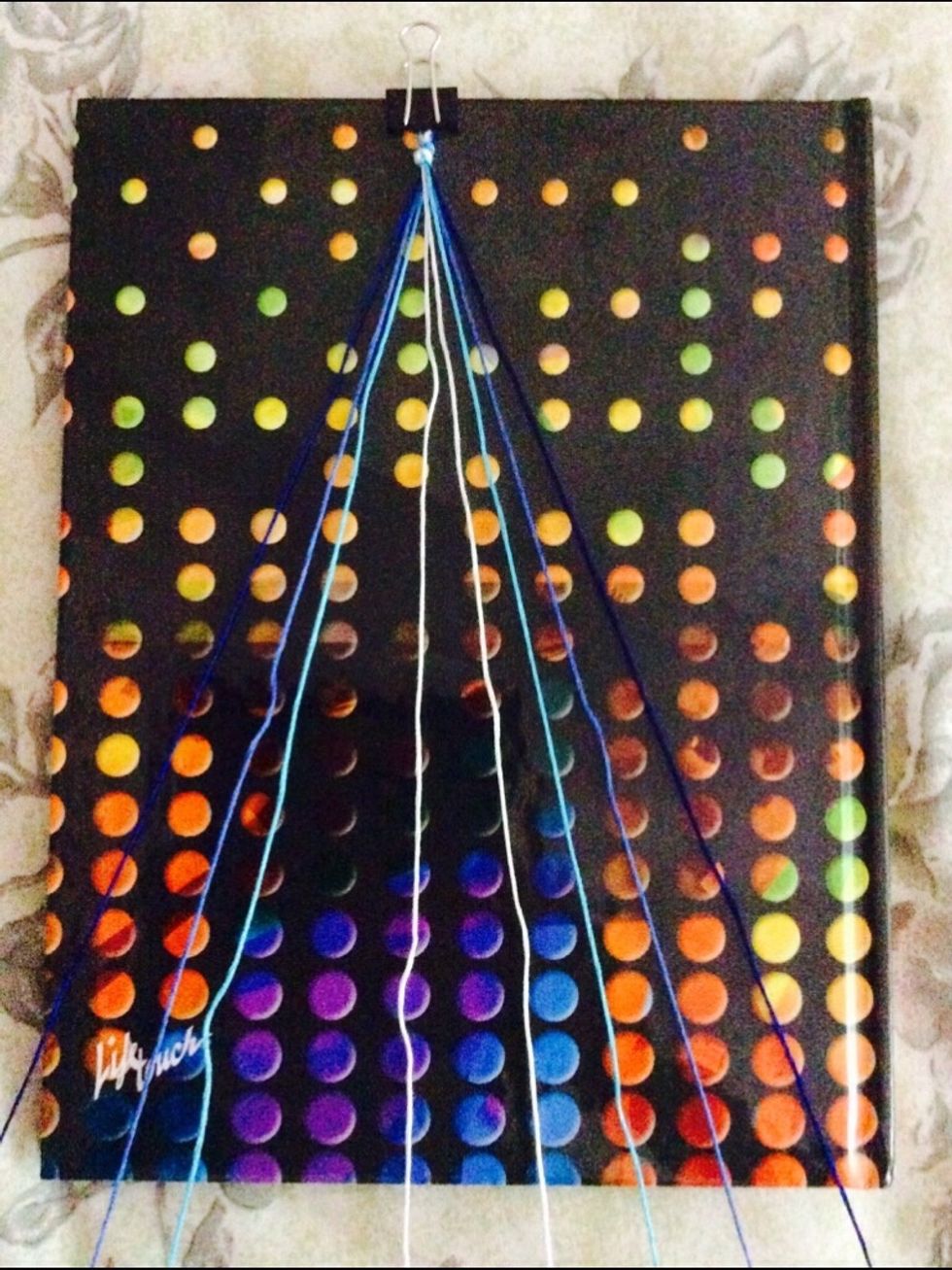 Now take the clip or tape and secure the threads to the surface. Spread out the floss, according to how you want the colors to go, the order you put the floss in should mirror the other side.
Now take the first floss and make a "4" shape with the floss next to it and loop the first floss under it and pull it into knot twice for it to be secure. Repeat for each floss. Stop in the middle.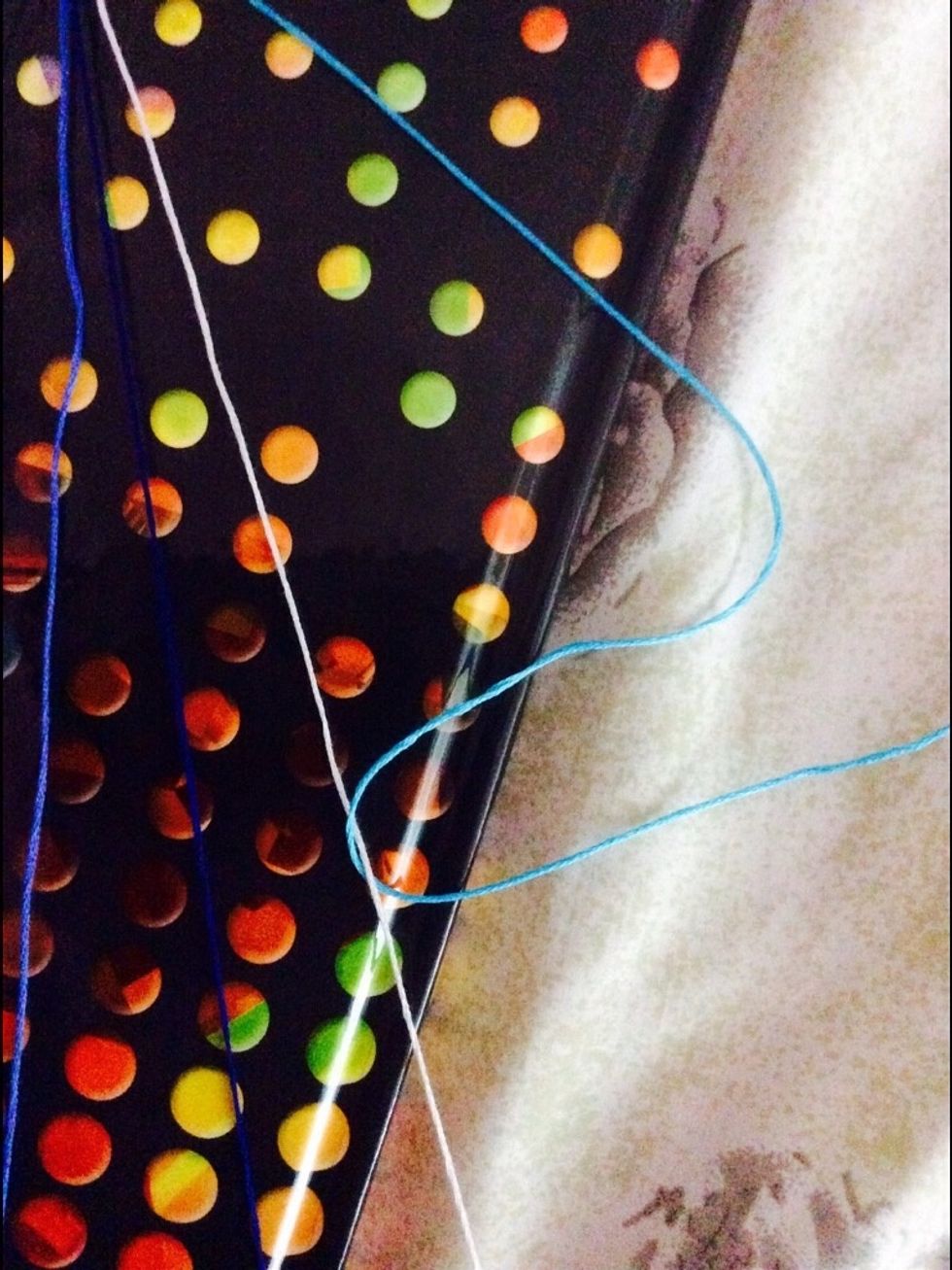 When you're on the second side, make a backwards "4" and loop it under and knot it twice, just like you did on side 1. Stop when you to the middle.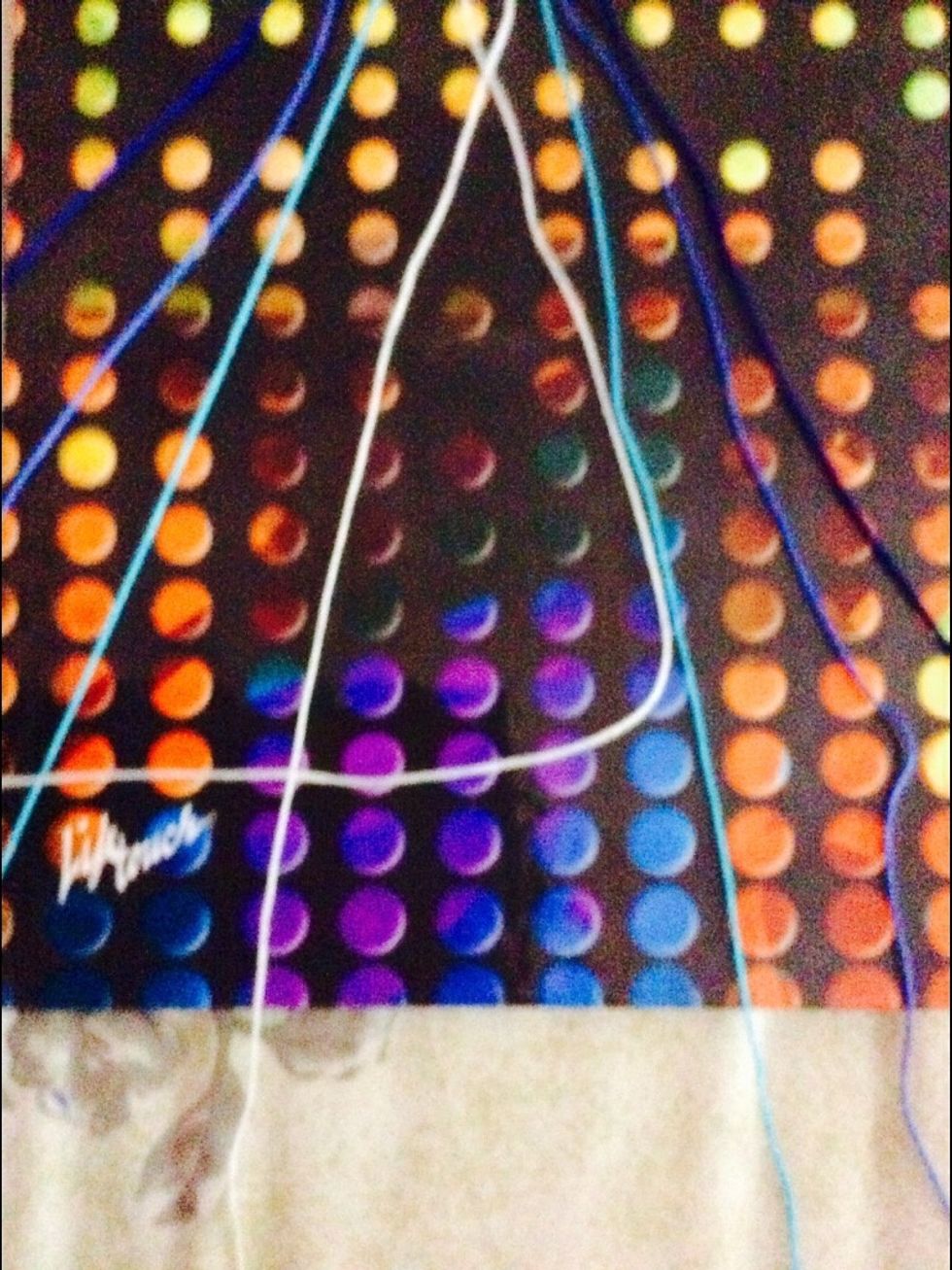 When you get to the middle, you should end up with the same color floss. Make a backwards "4" and knot it twice.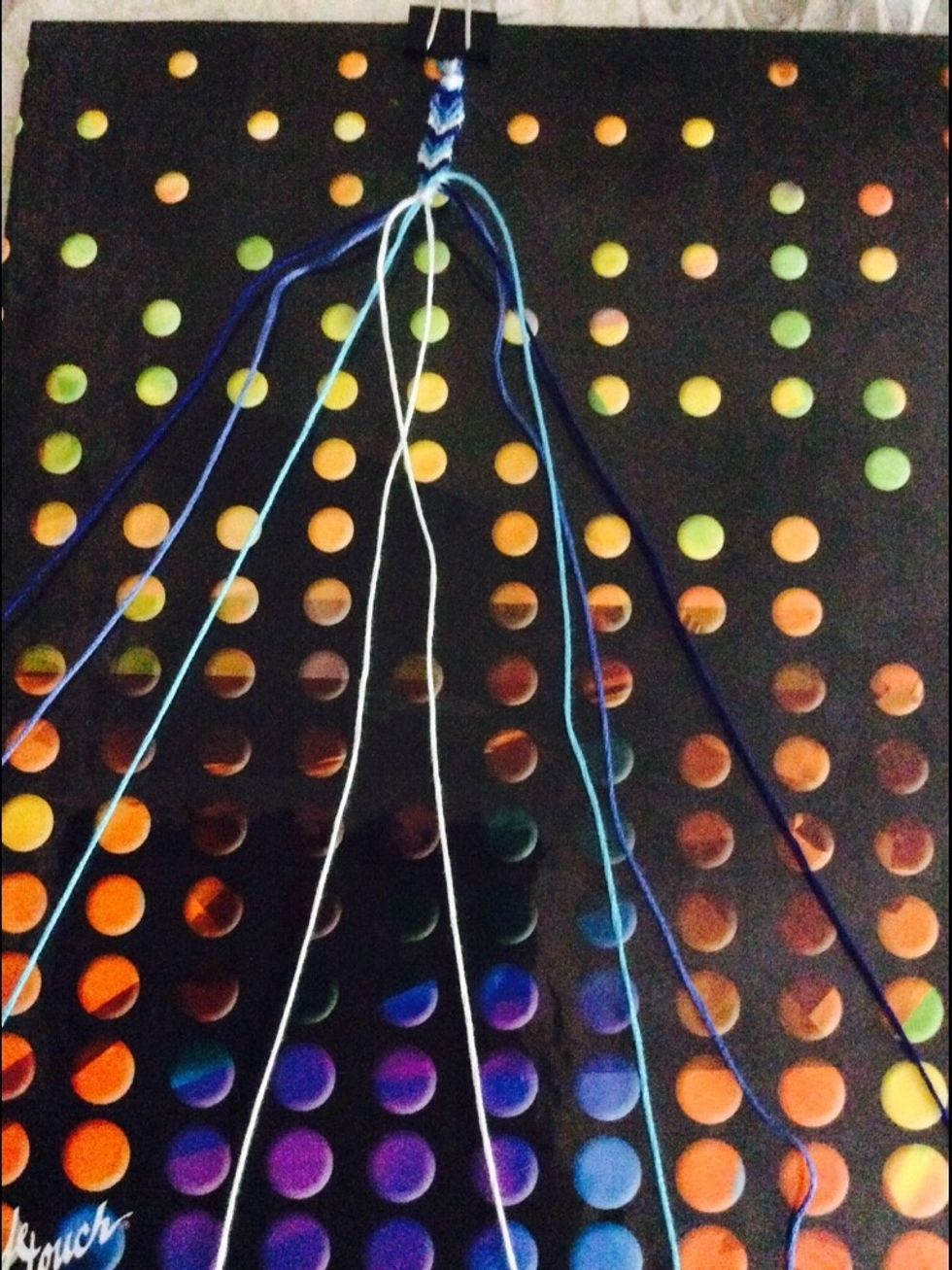 Once you knotted the middle, cross one of the floss over so it makes a loop. Now repeat all 6 steps until you reach a desired length.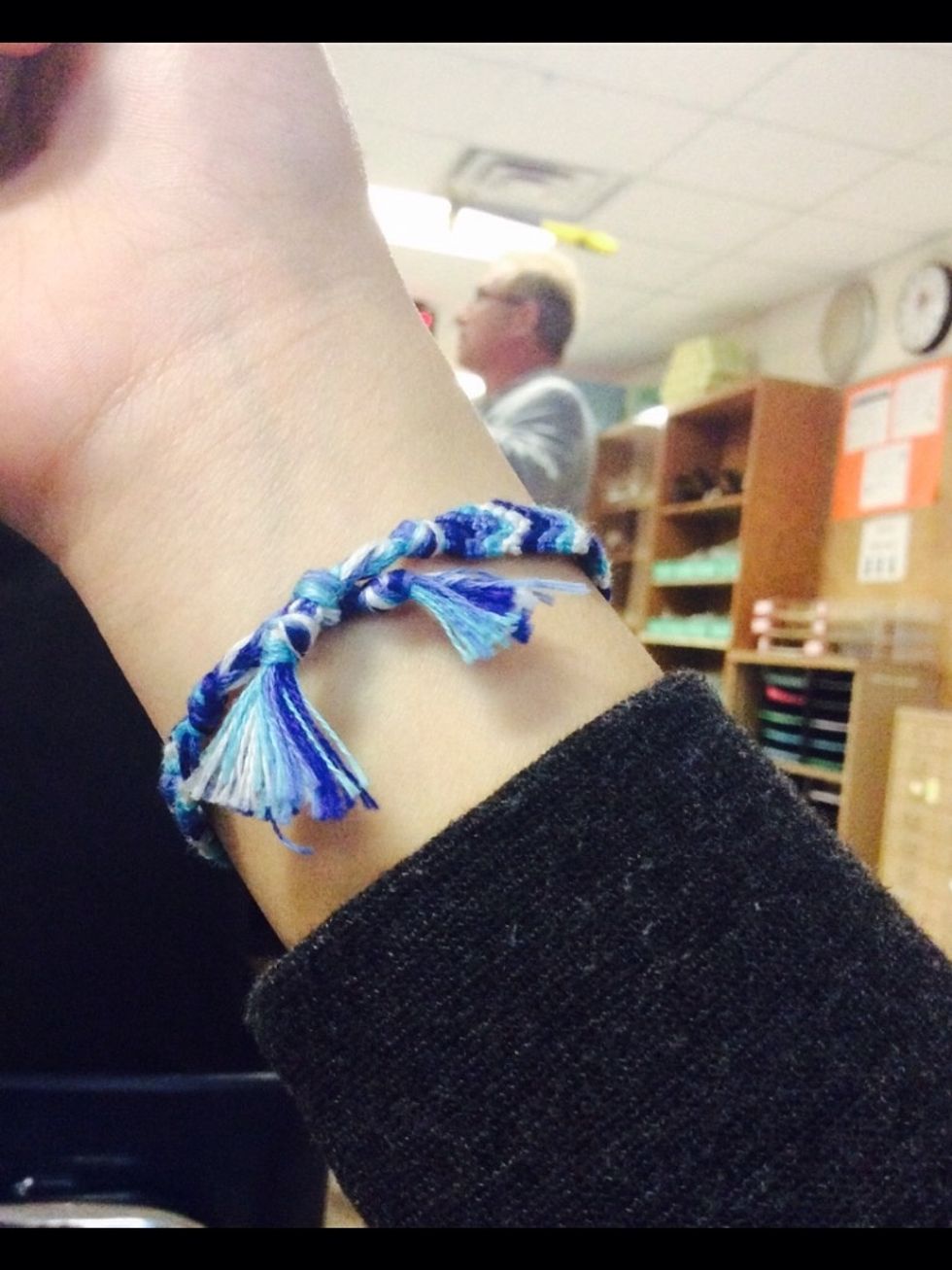 After you finished, knot the end to end the bracelet. Now it's up to you on how you want to finish up your bracelet, you can tie it however you want.
Multiple colors od embroidery floss
Scissors
Binder clip or tape
Hard surface or clipboard
Ruler